There's no better time for someplace new than in October. All around the world, the seasons are changing between wet and dry, or from spring to summer or fall to winter. Pick a spot and you'll find lush landscapes, blooming wildflowers, or changing colors. And because most people are holding out for just one more month, you'll have ample space to yourself, and to check out all the seasonal festivals.
Here's a list of 20 best places to visit in October.
Asia
1. Cambodia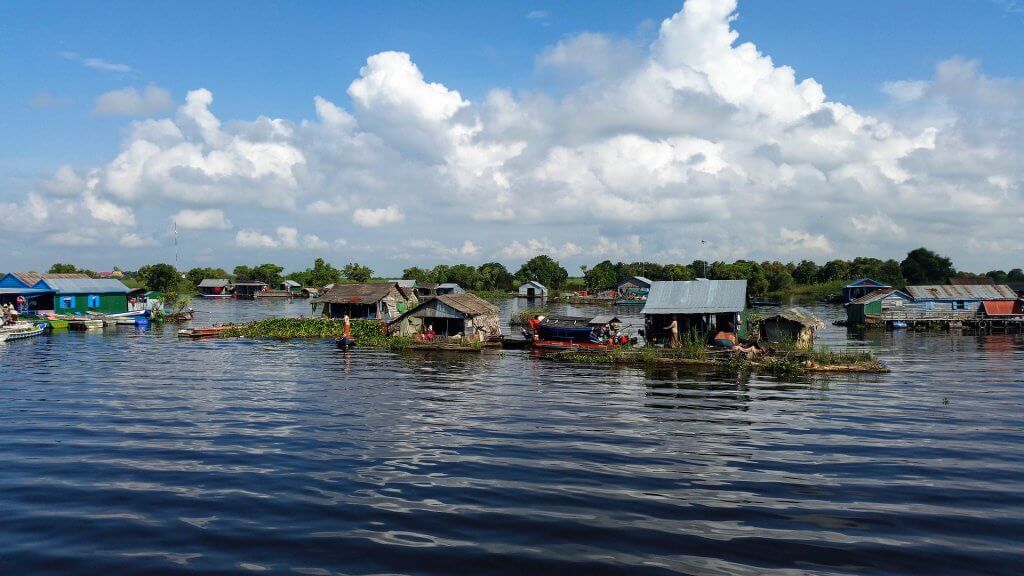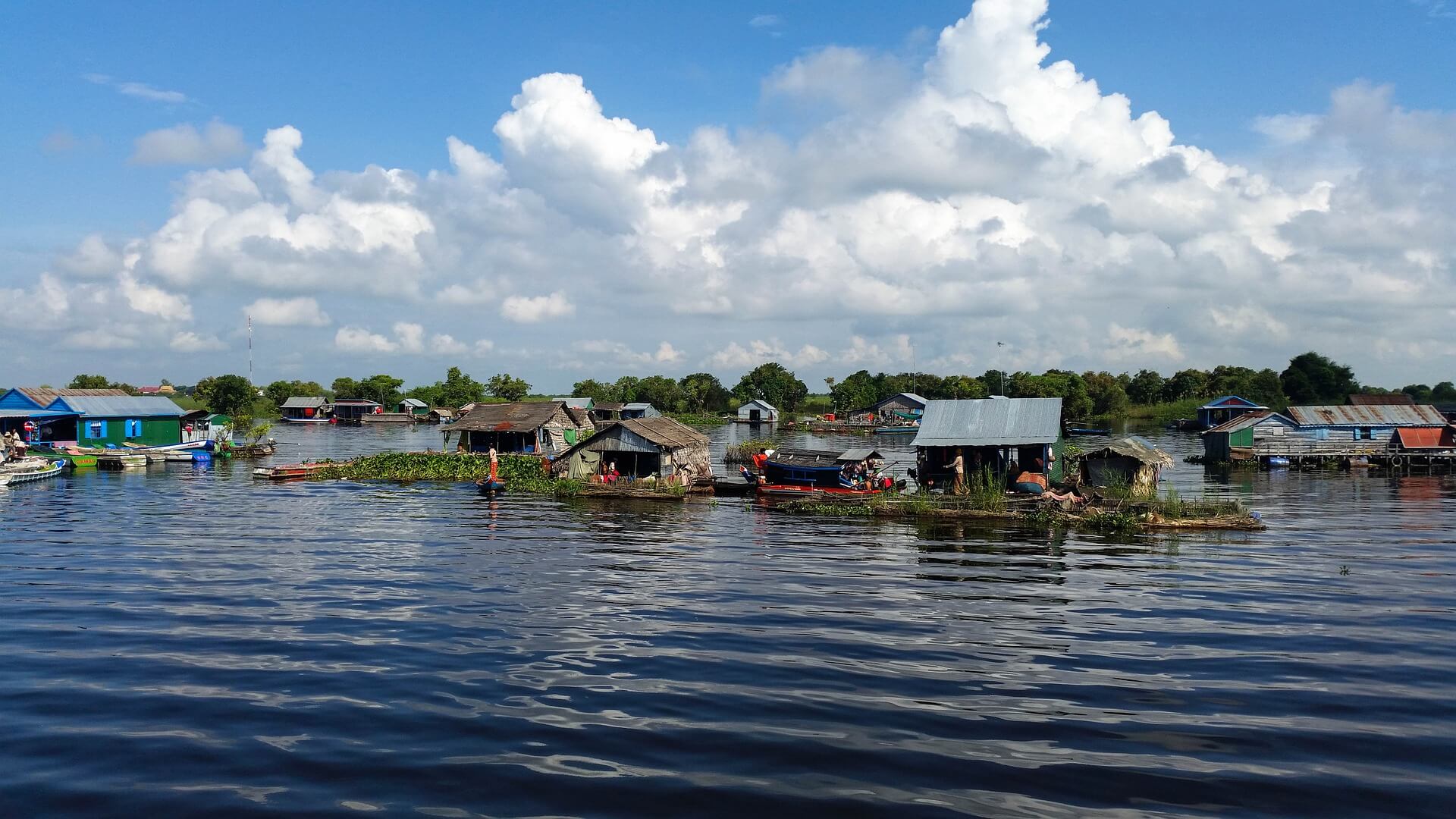 Cambodia has ancient wonder (Angkor Wat) and gorgeous beaches, and it draws fewer crowds than other Southeast Asian countries, such as Thailand. There is a lot to love about Cambodia, including the cuisine, so it's a good idea to plan your trip with an awesome itinerary!
It's hot and humid year-round, but October marks the end of the rainy season. This is a beautiful time to go because the foliage will be lush. There will also be fewer tourists, and prices will be lower because Cambodia hasn't quite hit the dry season.
You can travel here affordably, especially with these budget tips and by staying in these hostels.
2. The Philippines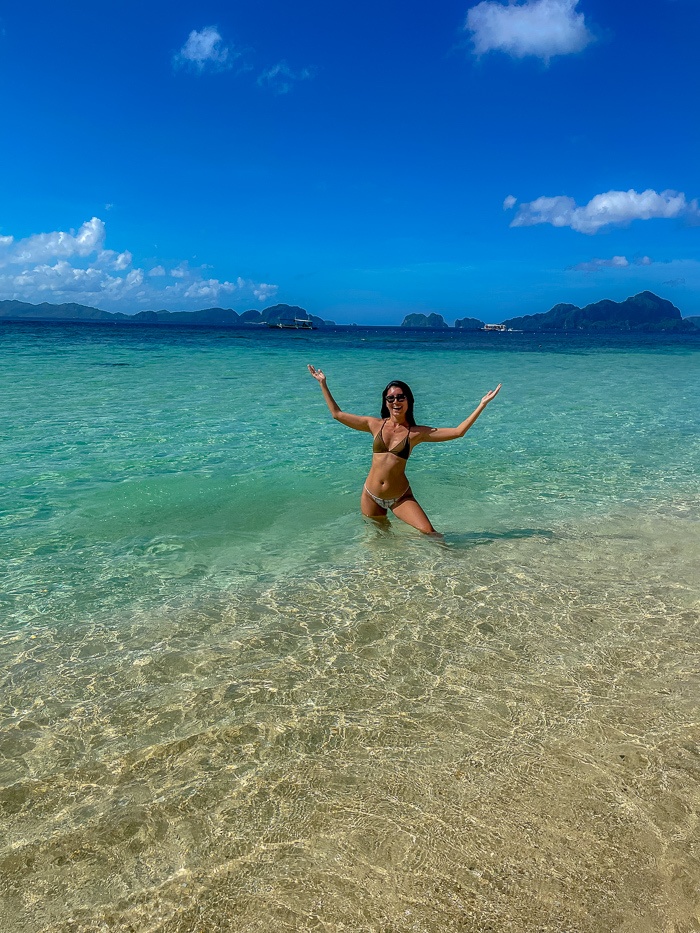 The Philippines is known for its excellent diving sites, beautiful islands and beaches, and friendly citizens. With a little planning (here's our itinerary), you can easily visit on a budget. It won't be hard to find the most beautiful places in this archipelago, especially if you go on an island-hopping adventure!
The rainy season comes to an end in October, at least in the western Philippines. Other parts of the country have less defined seasons, or may even begin experiencing rain. But that's why October is one of the best times to go: it's in between seasons, which means you can see more of the country and at lower cost to you.
3. Nepal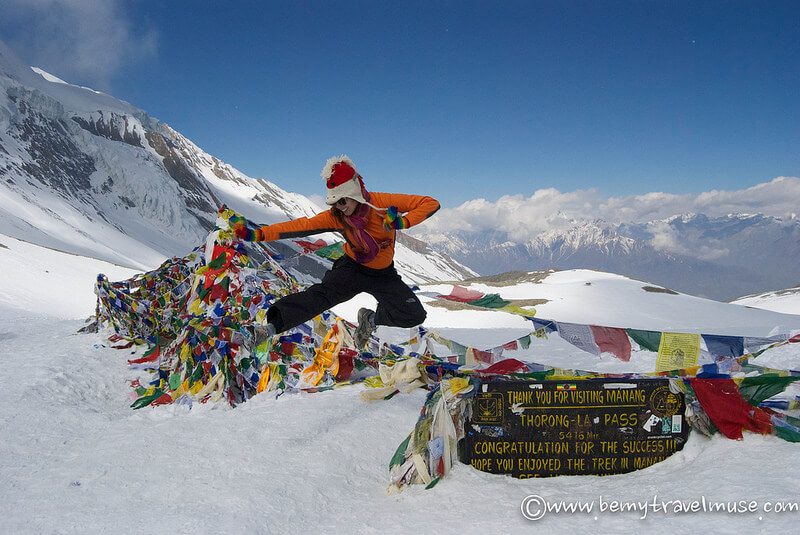 Most people visit Nepal for the amazing trekking opportunities (here are some trekking tips), like the Annapurna Circuit or to Mount Everest Base Camp. And if you get the opportunity, go paragliding in Pokhara for the amazing view. But there are fun times to be had in the city too, like the capital, Kathmandu!
Nepal is beautiful in October. The weather is sunny and warm at lower elevations and gets colder the higher up the mountains you go. Monsoon season has already ended, so everything has had a chance to dry out.
4. South Korea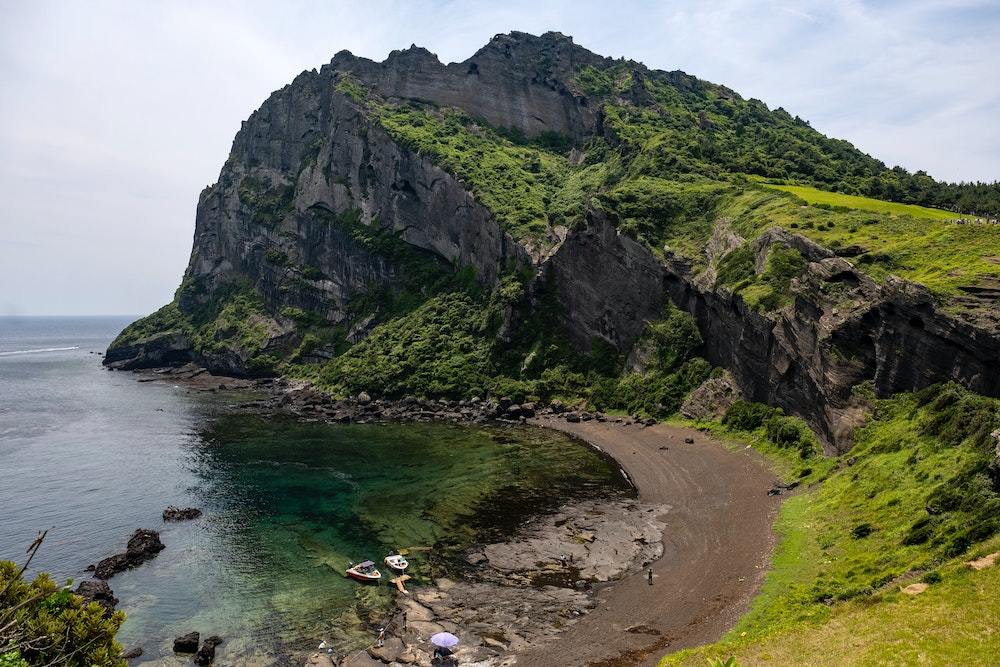 A trip to South Korea can be full of fun activities that are good for the soul: karaoke, beauty products, hiking, and food to name a few. And if you didn't know already, it also has these goofy shirts with sayings on them that are just a little off, but super hilarious. It would make a great souvenir.
If we've piqued your interest, here's the ultimate bucket list of things to do, including top picks for Seoul.
The best times, in terms of weather, are in the spring and fall. So October is perfect. It'll be sunny, dry, and pleasantly cool, and the leaves will be changing color. Because it's so gorgeous this time of year though, there will be more crowds, especially at popular tourist spots.
5. Japan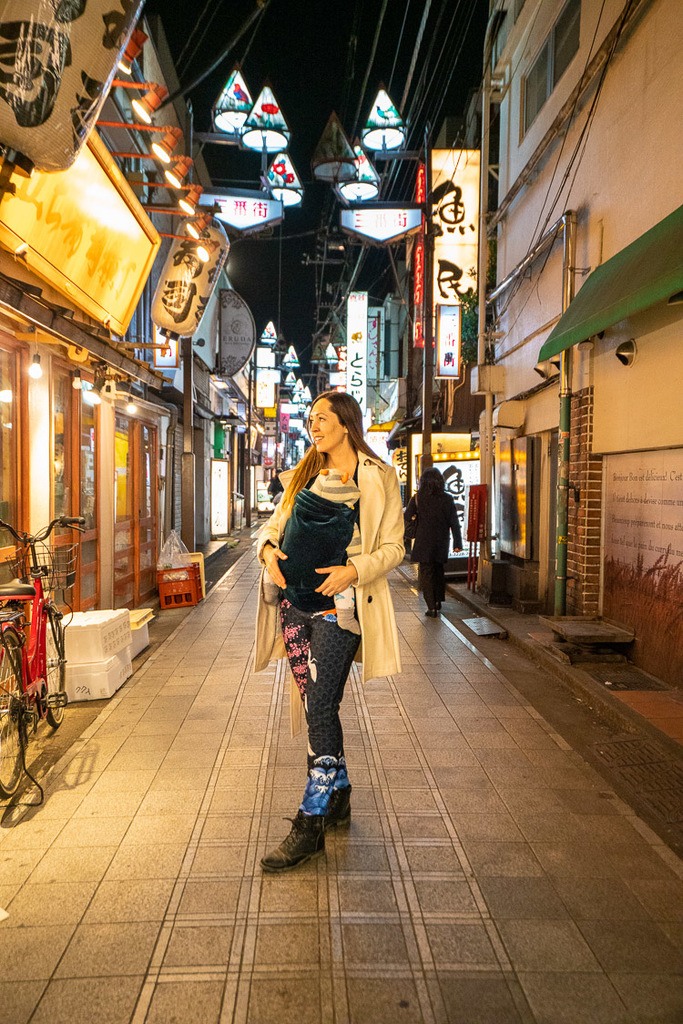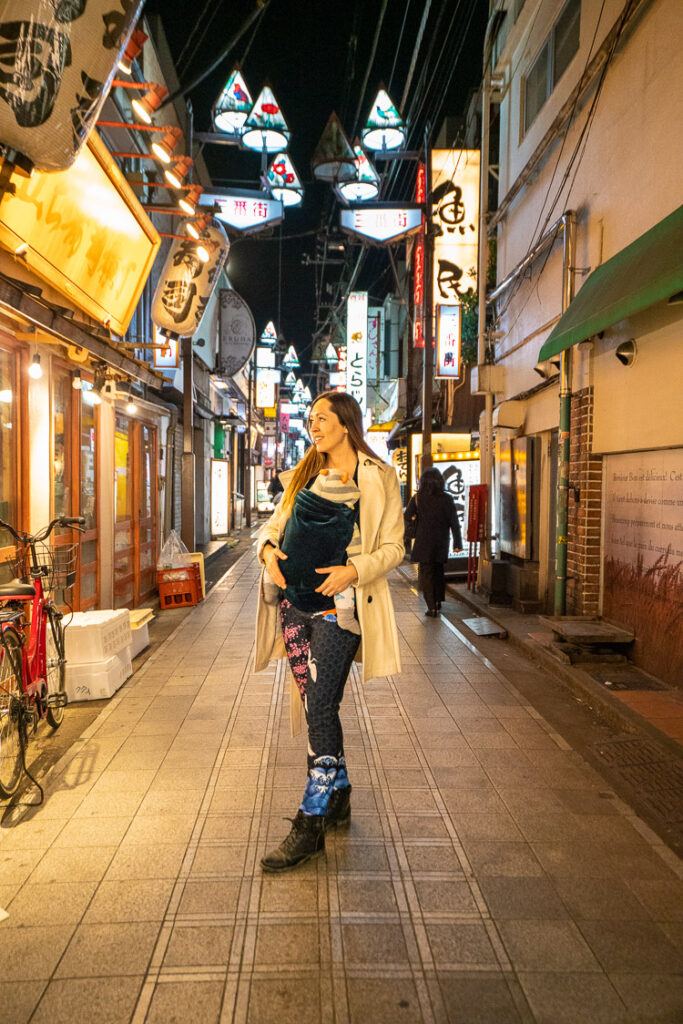 One of the most interesting countries on earth, the island nation of Japan offers a fascinating cultural experience, amazing artistic and technological activities, and rich historical perspective. It's also a safe place for a solo traveler. There is a lot to see and do here, especially in Tokyo and in nearby Harajuku, so it's a good idea to plan ahead with this awesome four-day itinerary.
It's autumn in October here, so definitely pack in layers (check out these tips on what to wear in Japan). The foliage is breathtaking, the weather is comfortable, and there are art, cultural, film, literary, religious, and food festivals to enjoy as well.
North America
6. Canada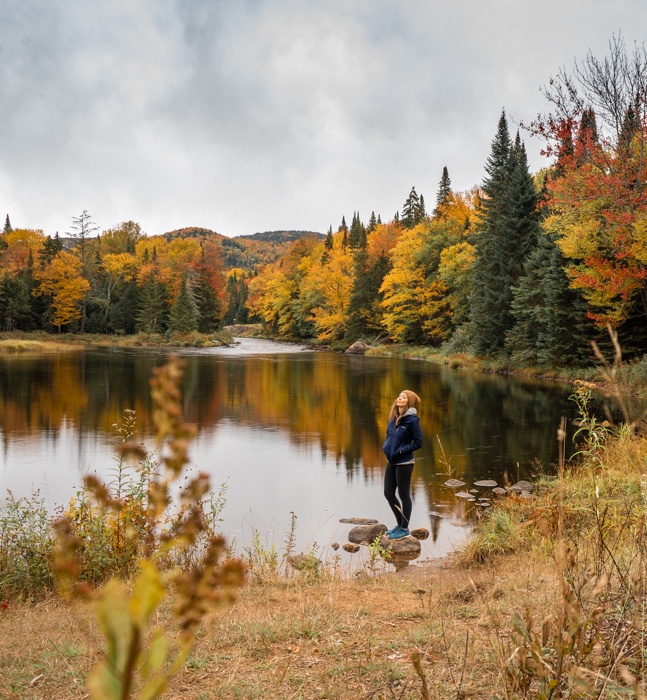 Visit Canada for the national and provincial parks, the beautiful hikes, and the diverse geography from coast to coast. As the second largest country in the world, it feels almost infinite in exploring opportunities. Make sure to add Quebec and Newfoundland to your itinerary. (If you love it so much that you want to move to Canada, feel free to check out some of the best places to live.)
If you like autumn, put Canada at the top of your list, because of the wine, pumpkin, and apple festivals, all of which happen in October. The weather is generallyl comfortable; the trees are robed in orange, red, and yellow; and the crowds are dwindling between the summer and winter high seasons.
7. Mexico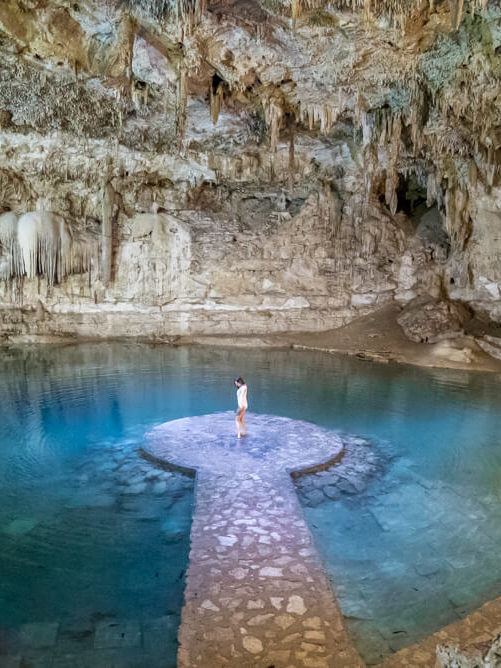 Mexico is a also big country, with lots of beautiful destinations, including those that are a little off the beaten path. People go to Mexico for the Mayan ruins, the cenotes near Cancún and Tulum, and the delightful beaches (here are some secret ones). Check out this guide if you're traveling solo in Mexico, plus tips on how to rent a car.
October is at the tail end of the rainy season, so temperatures will be a bit cooler. It's still technically hurricane season, though, so be sure to watch the weather forecast and get travel insurance, but the crowds will also be a lot smaller. (Also: here's a complete packing list for 2023!)
8. Virginia, USA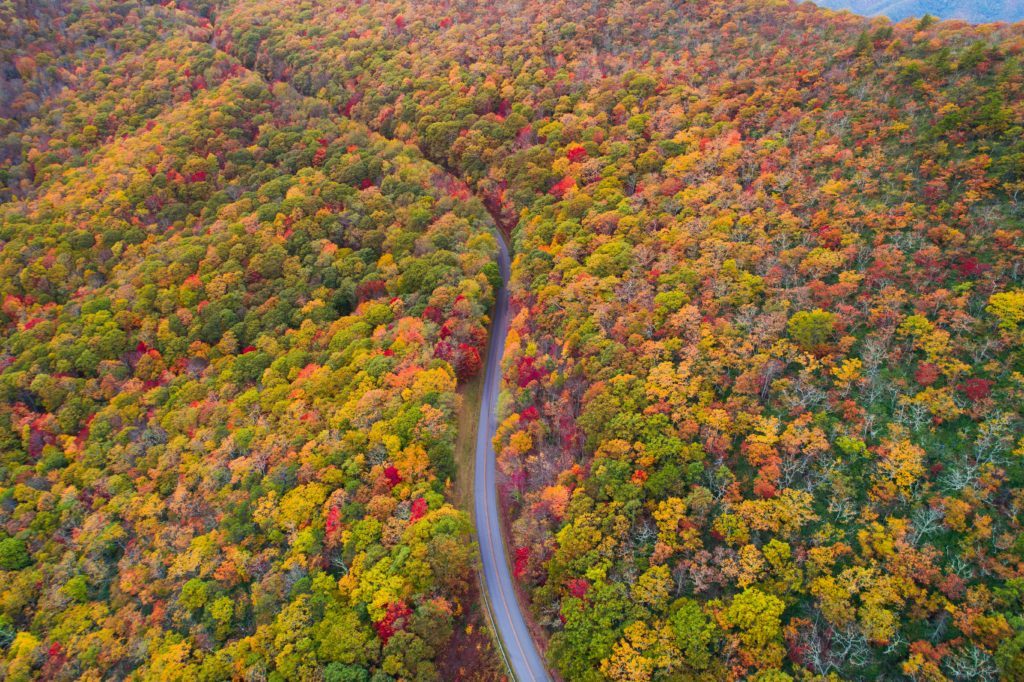 Virginia, on the east coast of the United States, has both mountainous and coastal terrain, so it's a nature-lover's paradise. A great way to explore the state is on a road trip! The absolutely beautiful Blue Ridge Parkway is a popular drive. Here's a guide for camping across the entire state!
October is a great time to see some national parks in the USA, Virginia included. The leaves are changing, the air is crisp, and the autumn festivals make for a warm and cozy atmosphere. There are also lots of cideries and breweries to discover.
9. New Mexico, USA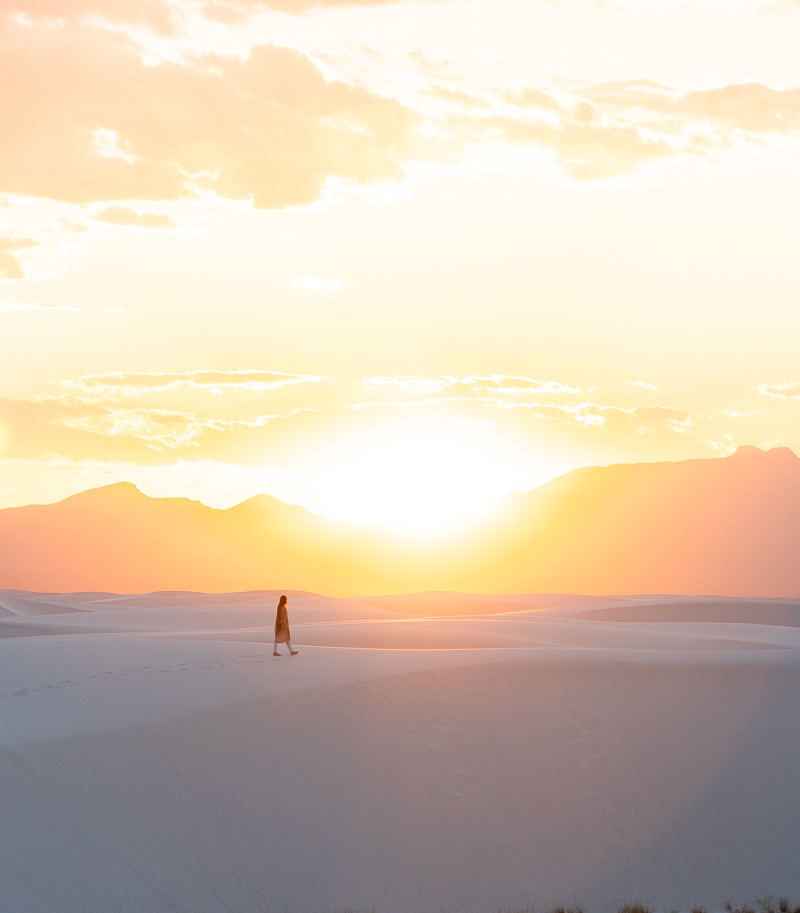 New Mexico has a lot to offer, from White Sands National Park to staying in an earthship! It's also a road-trip friendly state (here's the perfect New Mexico road-trip itinerary). Along the way, be sure to check off your list of the best things to do, like more breathtaking national parks, and fun activities in Santa Fe!
If you're going to go to New Mexico, try October because of the annual International Balloon Fiesta in Albuquerque. It'll be packed with people but totally worth it. The weather this month is terrific, and what's better than seeing New Mexico from above?
Europe
10. Switzerland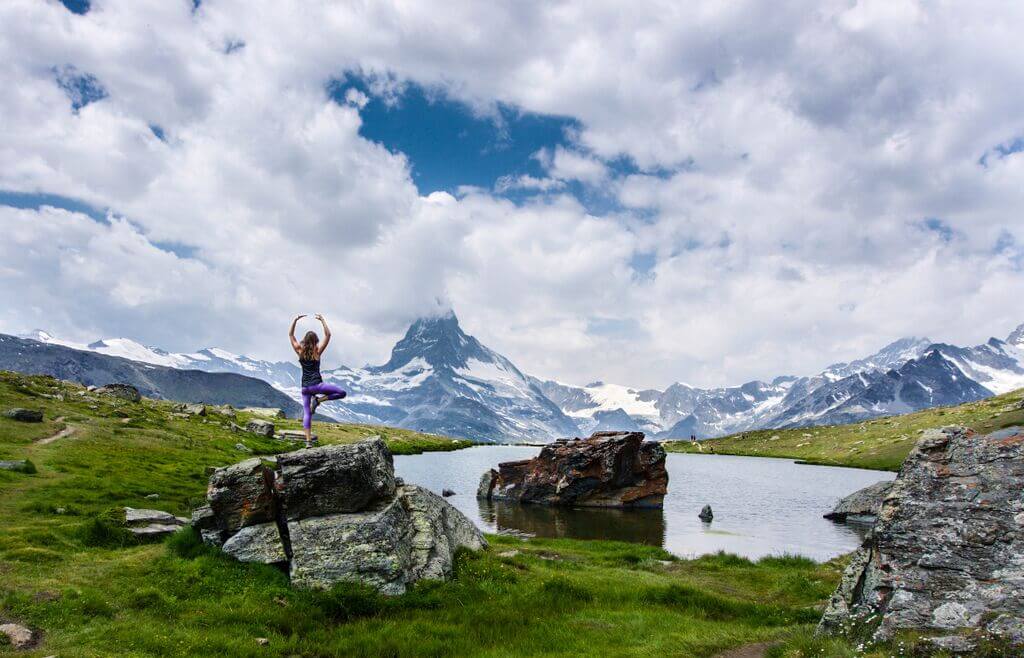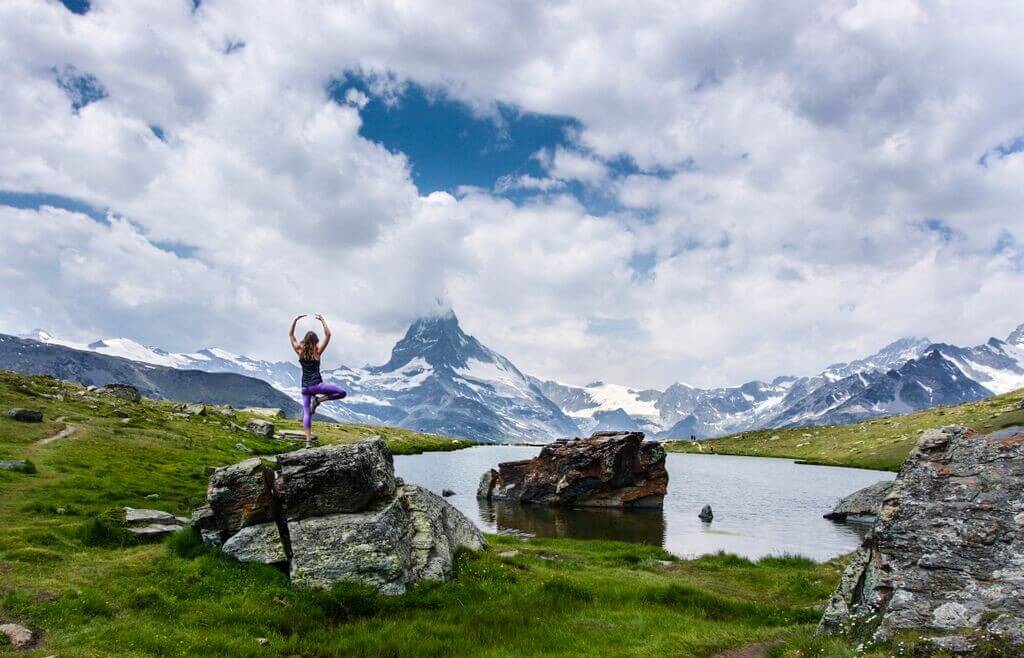 Mountainous Switzerland is a magical place for a vacation. Head to Zermatt for amazing hiking, Oeschinen Lake for breathtaking waterfalls, and Lavertezzo for an icy plunge in a super clean stream. There are also beautiful cities, like Zurich and Geneva. Here's our guide to visiting Switzerland, or check out some of these things to do.
October is one of the best times of year if you're looking for gorgeous weather and small crowds (high season is during the winter, when people go for incredible skiing). The autumn festivals, lovely landscapes, and bigger discounts are hard to beat.
11. Iceland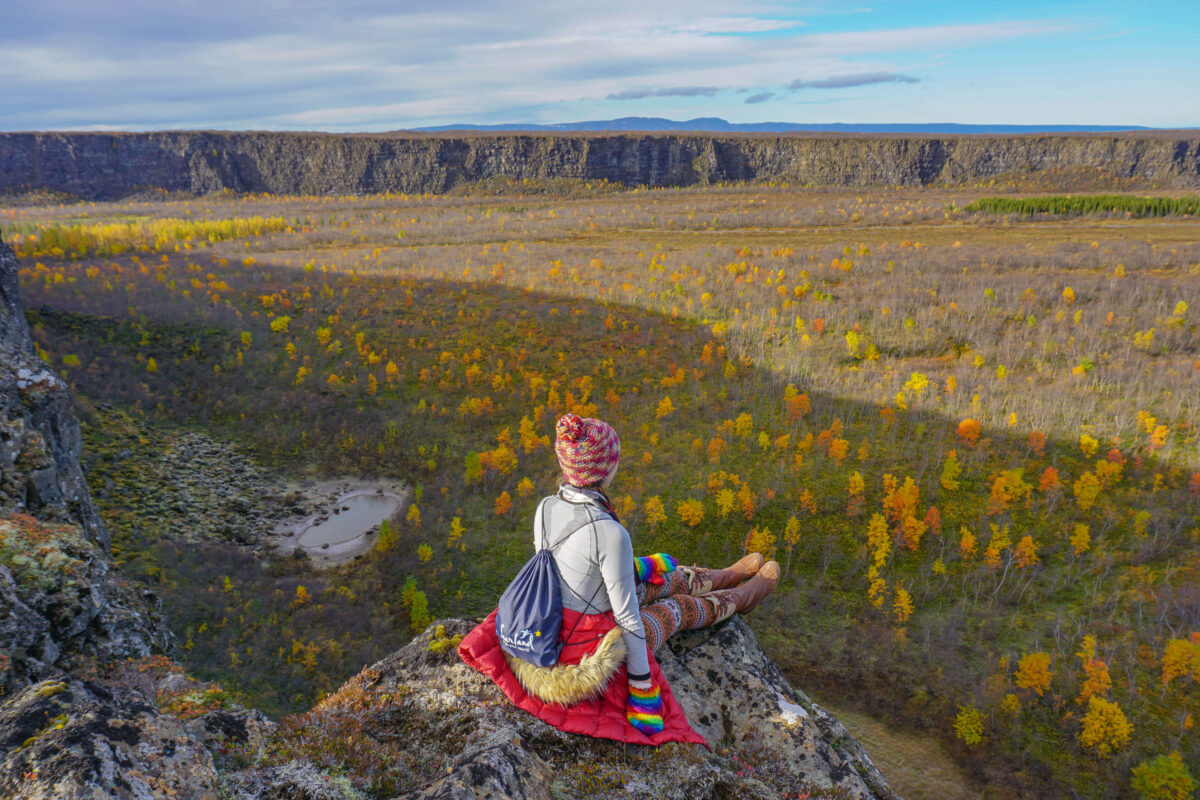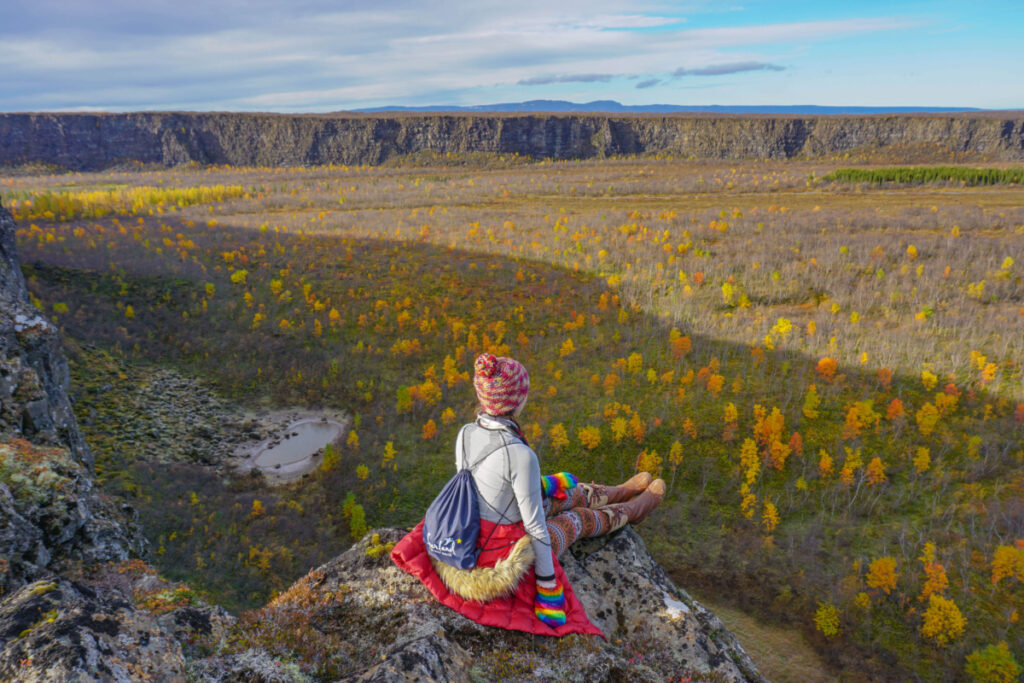 Iceland is the place to go for witnessing nature's amazing feats, many of which you can see in the Silfra Lava Fissure and the Blue Lagoon, and on the Golden Circle and the Iceland Ring Road. Not to mention, you can also see the northern lights! We've got a road-trip itinerary, a list of things to do, and a packing list to help you get the most out of your journey.
October is the ideal time for a solo trip to Iceland, especially without breaking the bank. The fall is one of the best times to visit for the smaller crowds, northern lights, safe road conditions, beautiful scenery, and pleasant weather.
12. Ireland and Northern Ireland
Though they are two countries, you won't have any issues with border control if you want to visit both. Might as well, right? Start by checking out the beautiful western side of the Republic of Ireland on a Wild Atlantic Way road trip from Galway to Donegal, and then end by seeing the Game of Thrones filming sites in Northern Ireland.
Ireland is cloudy and rainy year-round, but October is one of the better times, with fewer crowds and lower prices. The days are starting to get cool and crisp, but there's still plenty of daylight for sightseeing.
Africa
13. Tanzania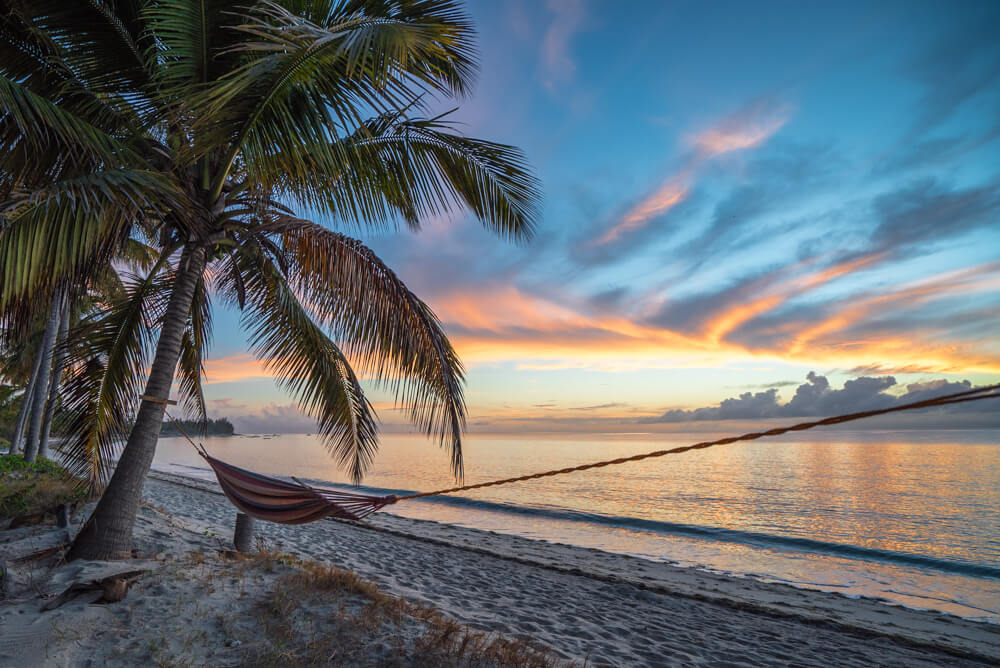 Tanzania has both mountains (in Lushoto) and beaches (in Zanzibar), so don't worry if you can't choose. You can have both! Definitely go to the Ngorongoro Crater and go on safari in the Serengeti. Tanzania is a beautiful place to explore, and we've got you covered with this great itinerary and easy packing list.
October is the end of the spring season leading into summer, a wonderful time to go, because you'll avoid the rainy season about to begin, and the temperatures won't be scorching. Wildlife are congregating around the last of the water sources before the rains come.
14. Mozambique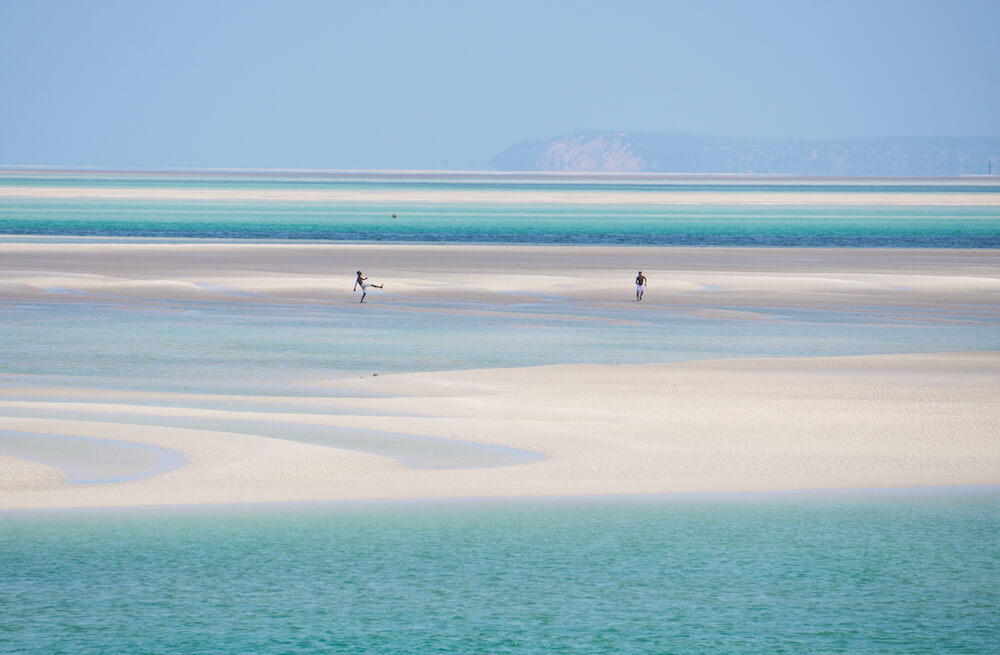 Mozambique flies under the tourist radar, perhaps because transportation is not very convenient (here are some tips on how to get around Mozambique). But Tofo is beautiful, Maputo is not as bad as they say, and the beaches in Vilanculos just don't compare. You can swim with whales, and dive in some of the most beautiful waters of the world.
One of the most pleasant times to visit is in October, which is part of the dry season. It'll be the most optimal time for viewing wildlife, with sunny skies and tropical weather. Here's our Africa packing list to help you plan.
15. Namibia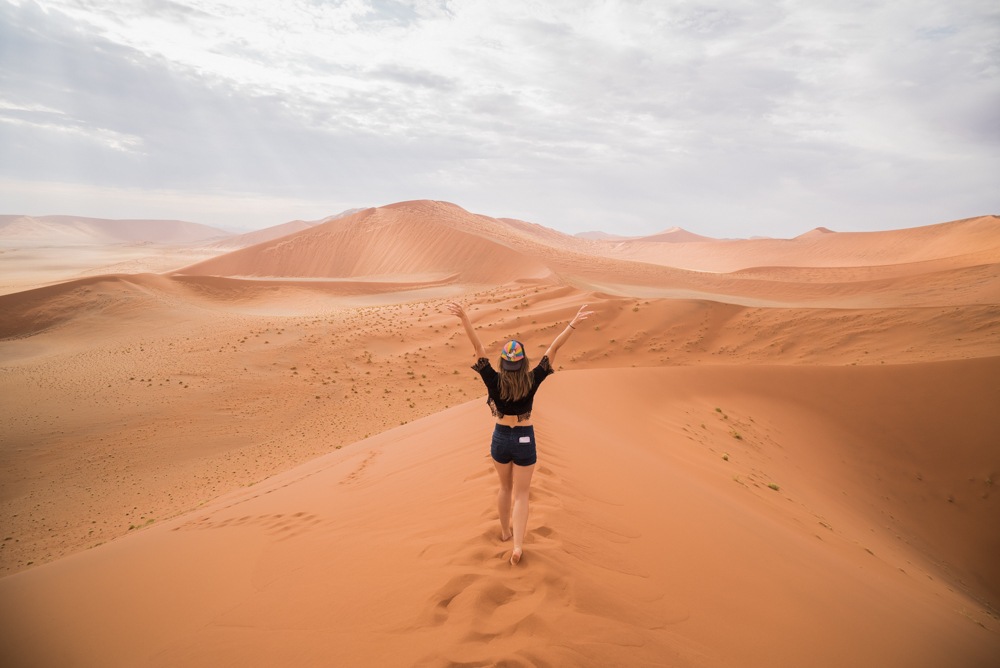 If you want deserts, you can't go wrong with a trip to Namibia. You can even skydive or sandboard down a dune! Namibia is best known for Dune 45 and the acacia trees in Deadvlei, the awesome safari spot in Etosha, and also Africa's largest canyon. Before we overwhelm you though, check out this ultimate Namibia itinerary and tips on finding wildlife.
It's a busy time to visit Namibia in October, because the weather is perfect, there's very little rainfall, and the wildlife viewing opportunities are superb. Expect days to be warm and nights to be cold. If you're unsure of what to bring, here's a packing list.
South America
16. Argentina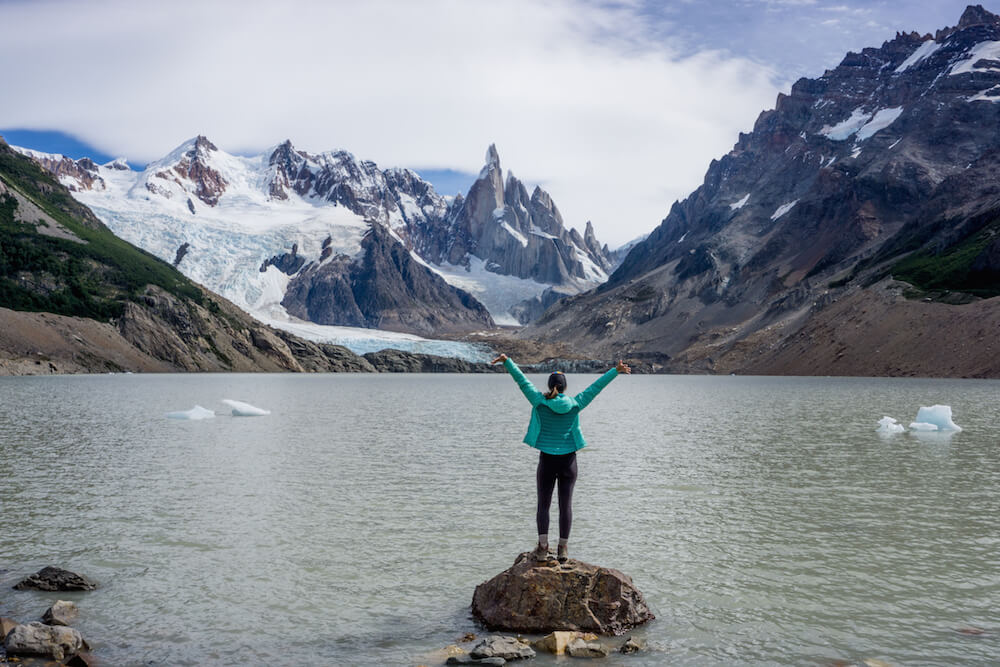 Argentina has a lot of landscape diversity and outdoor activities. You can go hiking in El Chaltén and in Patagonia (including this secluded hike), check out the gateway to Patagonia, and take in Iguazú Falls. Here's a good itinerary for a one or two-week trip, and an ultimate guide to exploring Patagonia. You can find some trekking tips here.
October is springtime in Argentina, making it an absolutely spectacular time to visit. The weather is mild, and you can see a lot of wildlife, because creatures start to come out of hibernation. It's also shoulder season, which means fewer people and more affordable rates.
17. Chile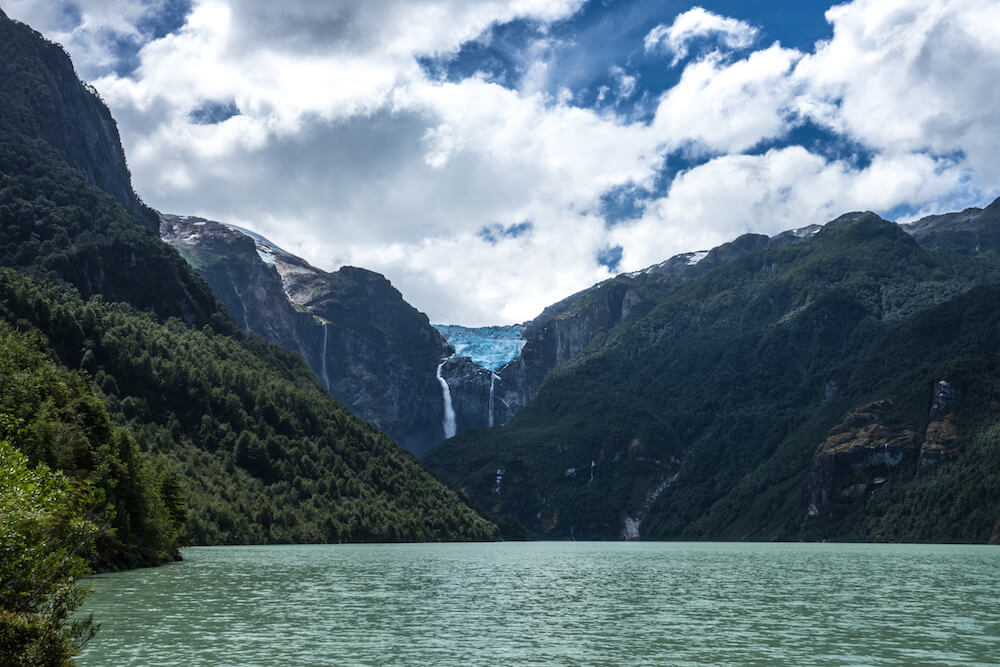 Chile is a beautiful country with so much to do. Most people know it for Easter Island, Patagonia (you can have a fun hitchhiking adventure!), glacier trekking (check out this glacier waterfall), the driest desert on earth, and the amazing O circuit in Torres del Paine. (When you go, be sure to bring these things!)
Flowers in the countryside will be in full bloom, because it's springtime here! You can surf in the northern parts of the country, see all the wildlife coming out of hibernation in Patagonia, and even celebrate Oktoberfest in Malloco.
18. The Galápagos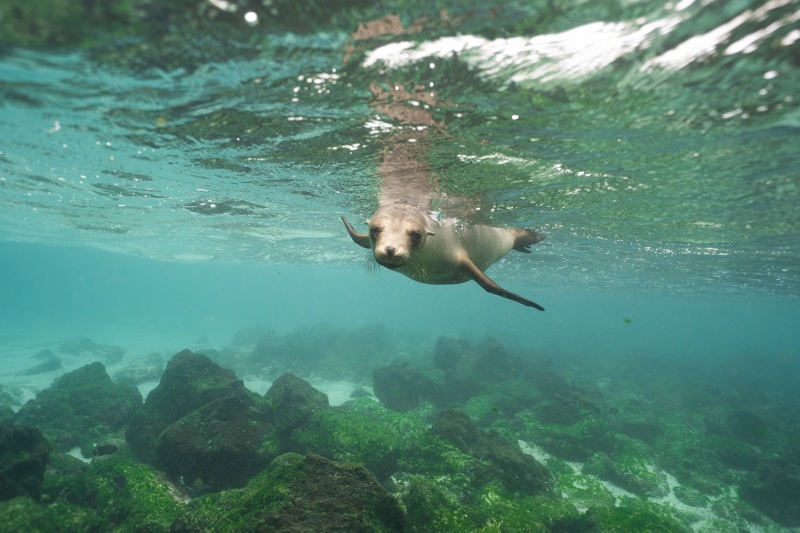 The Galápagos Islands are probably on your bucket list, and if they're not, they should be! The islands are famous for their unique and diverse wildlife (look for these 30 animals). There's a lot you can do on the island of Santa Cruz, and there's no shortage of amazing diving. Pack wisely so you can do it all. (Here's how to visit on a budget.)
You'll find some of the best deals in October, and the weather isn't so bad either. Expect it to be cool and dry, with temperatures rising. The ocean will be churning up vital nutrients for the abundant wildlife, and the crowd's haven't arrived just yet.
Oceania
19. French Polynesia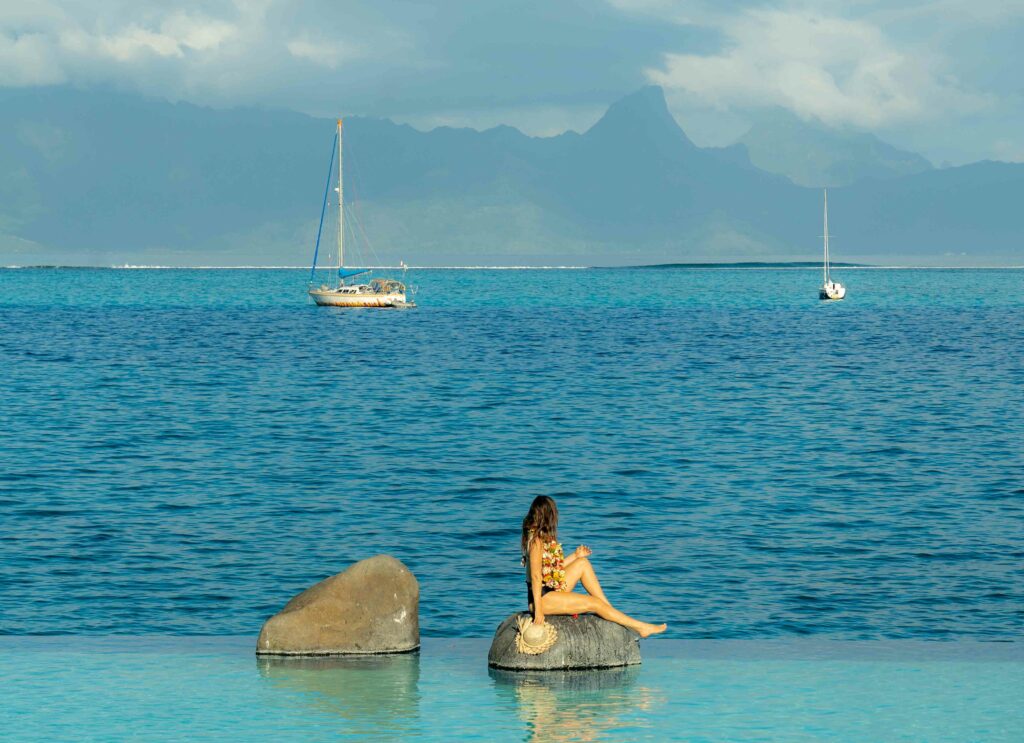 For an island vacation, consider French Polynesia, where there are overwater bungalows, lots of atolls, lush jungles, beautiful mountains, and amazing diving. Check out Bora Bora, Mo'orea, Tahiti, and/or Fakarava. Each has its own vibes and reasons for visiting. If you don't know where you want to go, take a look at our French Polynesia guide.
October is one of the best times to go for good weather and for viewing whales (or even swimming with them). It's an even better time if you want to avoid tourists and find great deals.
20. New Zealand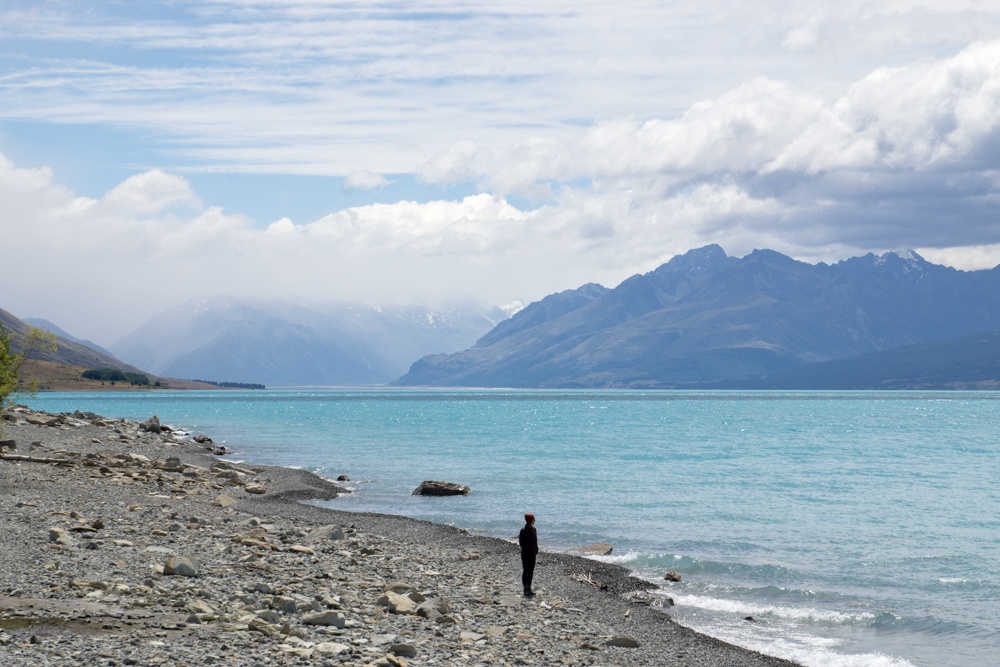 New Zealand consists of North Island and South Island, and there are beautiful and amazing places to see on both. Try to get off the beaten path, go hiking in Waiheke, and check out Gertrude Saddle in Milford Sound. And if you can't decide whether you want to go to Roy's Peak or Isthmus Peak, here's a comparison of both.
If you visit in October, you'll be on the cusp of spring turning into summer. You might get some showers, but the temperatures will be mild and just right for hiking and exploring. Because most people will hold out for summer, you can enjoy the blooming wildflowers in relative peace and quiet.
***
With so many excellent choices, it can get overwhelming very quickly to decide where to go. But at least you know you can't go wrong with any of the options listed above.
Three, two, one: where would you go?