On an oppressively hot November afternoon, a few of my Tofo friends and I rode in the back of a flatbed truck on our way to Vilanculos, Mozambique, just 200-ish kilometers up the coast from Tofo. Hitching a ride in Mozambique is common – it's called a getting a boleia.
The flatbed truck could only take us so far, so we got in a chapa – a local bus/van with bald tires and far too many people inside – to the next town. From there, I held my hand up and got us another ride in the back of a pickup truck, the hot African sun beaming down on us with the mango trees, heavy with the weight of fresh orange fruit, lining the road. It was beautiful, until we got to the next dusty town where our driver was ending his journey. From there, after unsuccessfully trying to get a boleia for an hour, we finally took a chapa, and then another chapa, which had a drunk driver swigging a beer as he drove.
We stumbled into the backpackers well after dark, sweaty, dusty, and exhausted. The ride had taken seven hours to go a rather short distance. Such is Mozambique.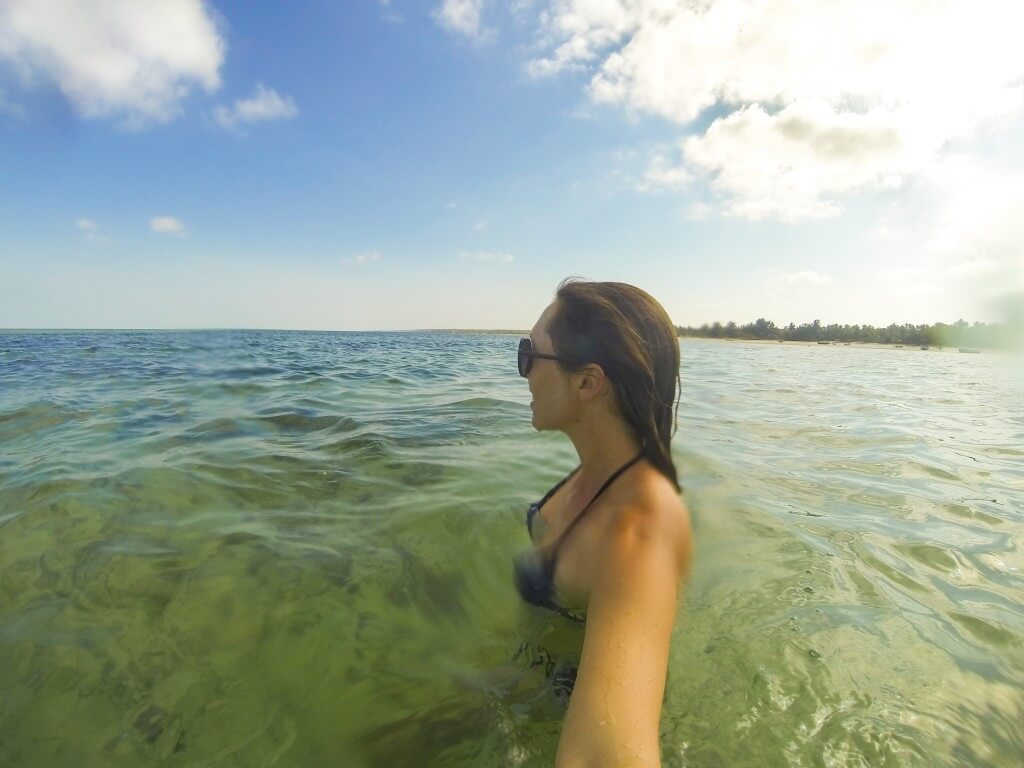 The long and frustrating day was the perfect example of what it's like to travel in Moz. You have days spent diving in clear blue waters and lounging in a hammock for hours with amazing people and delicious food, but then you have days that are so frustrating you want to tear your hair out. It's one of the most extreme places I've been to in this regard, yet I can't help but love it.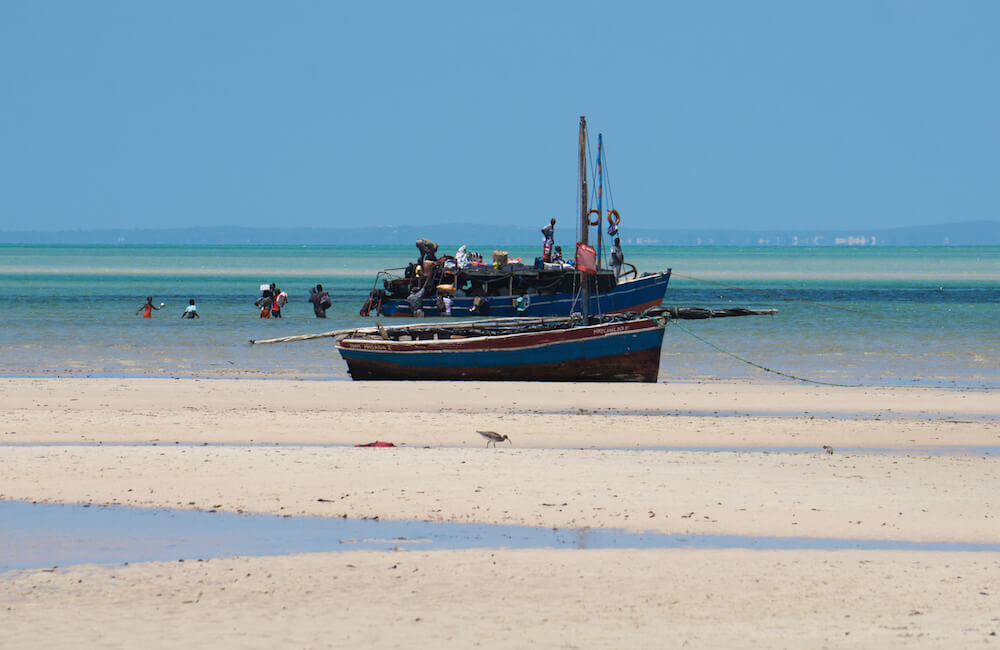 The next day the sun rose over Vilanculos, and I forgot all about the previous day's unwelcome adventure. When the tide went out, there were miles upon miles of sandbars as far as the eye could see.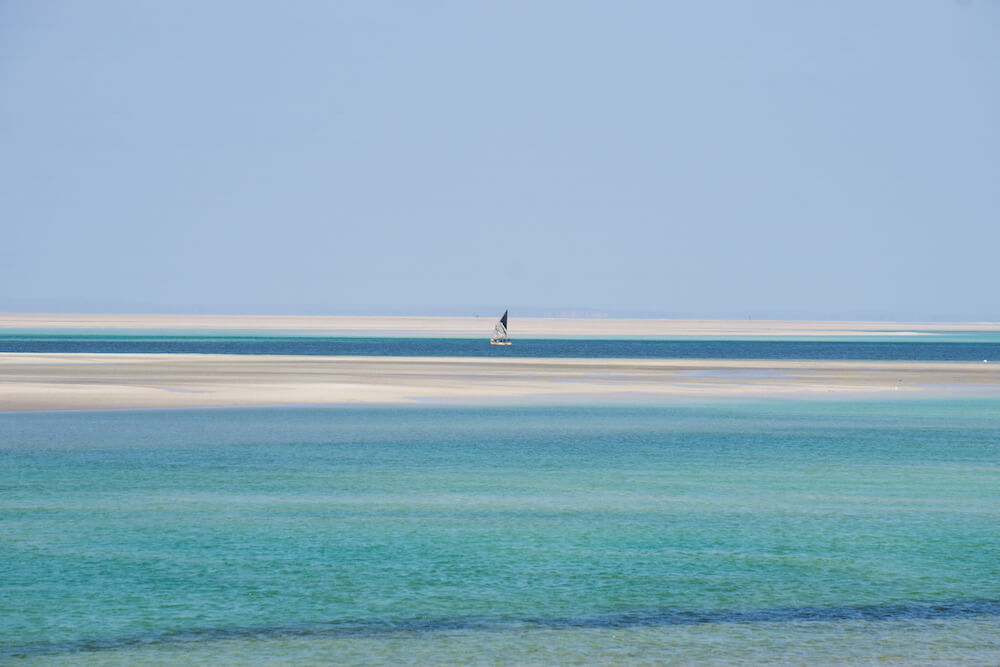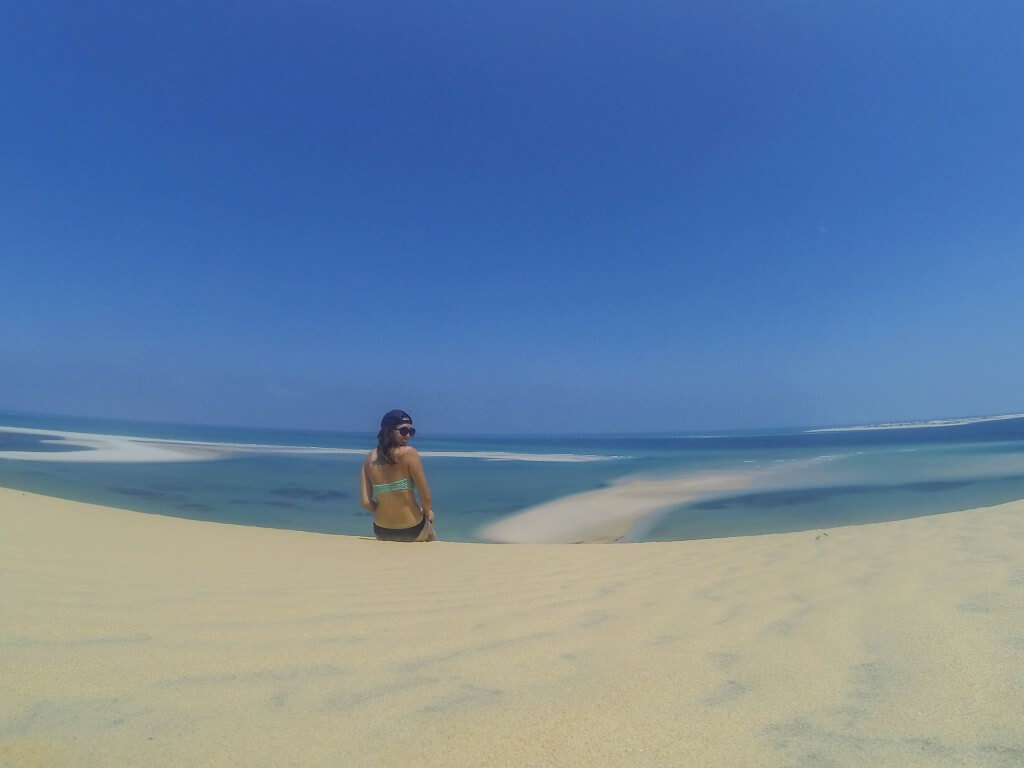 I could spend the rest of this post talking about how peaceful the beach was, with fishermen tending to a day's work: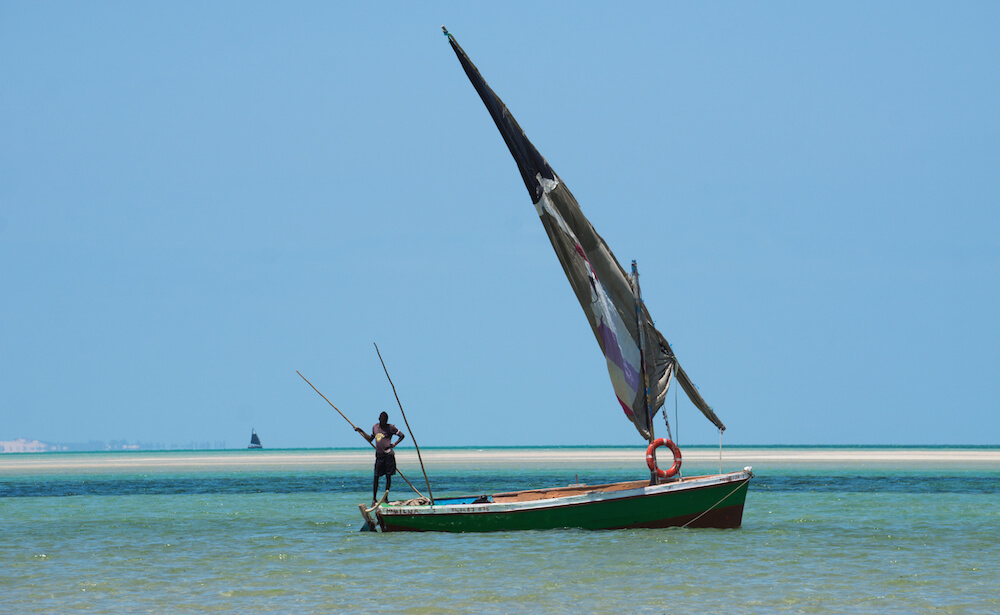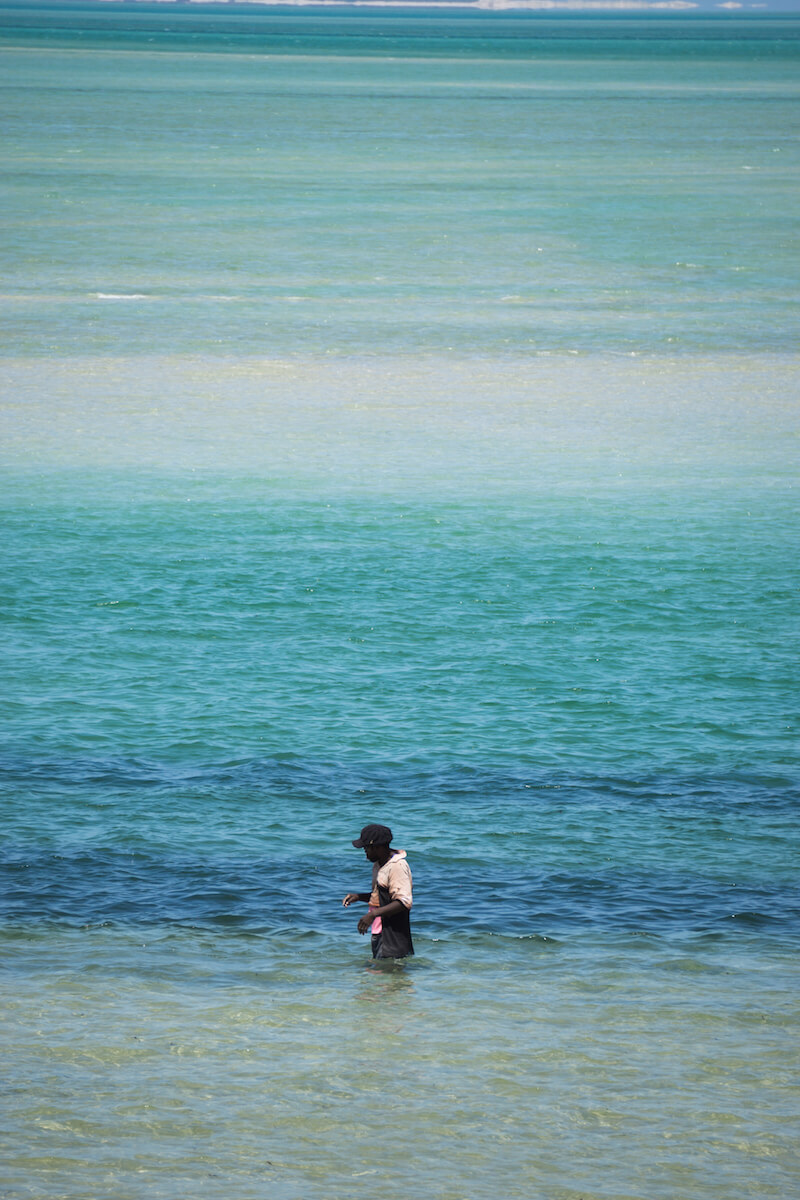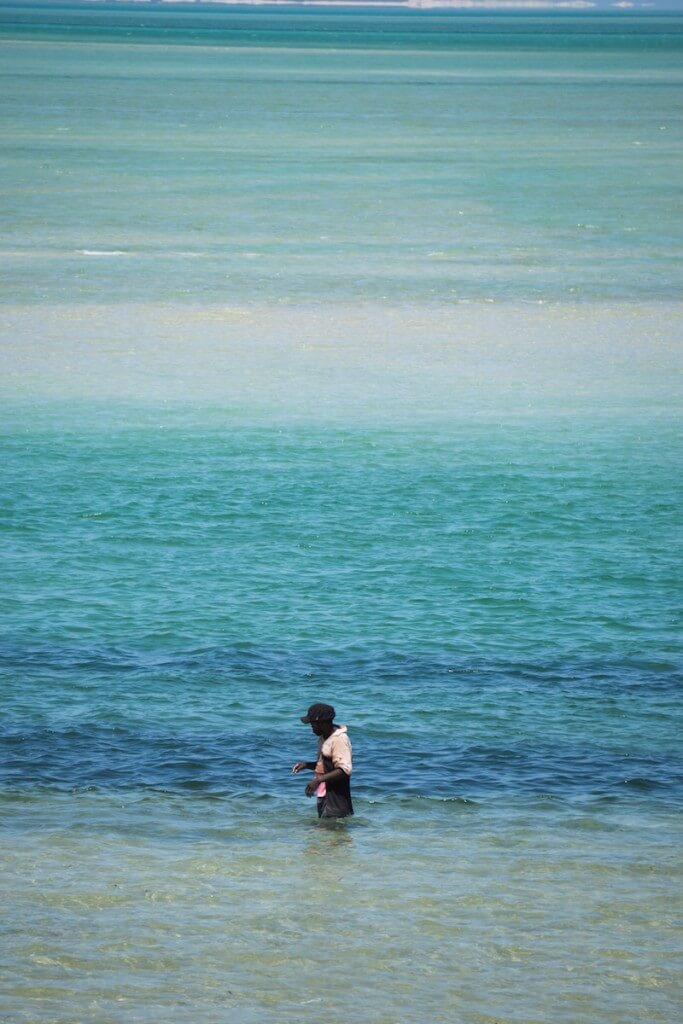 Or how the kids played gleefully: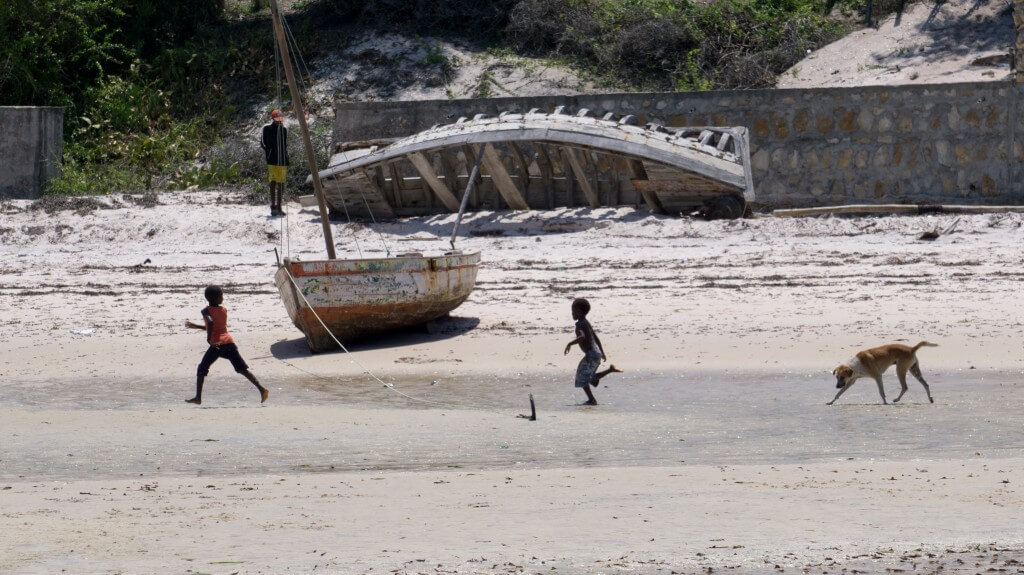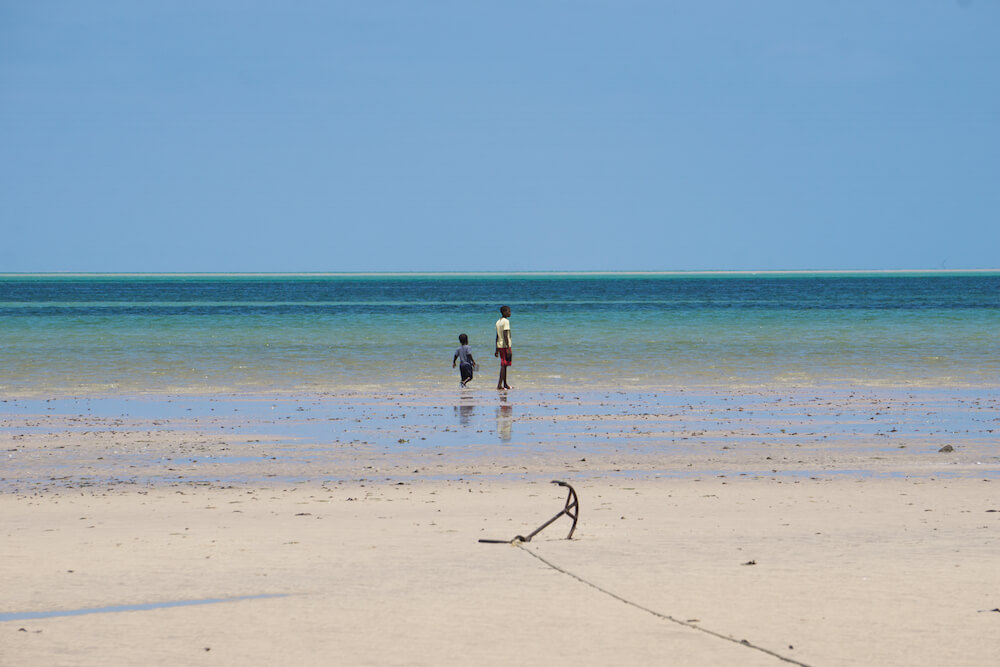 I could talk about how amazing (however expensive at $140 for just two tanks) the SCUBA diving was: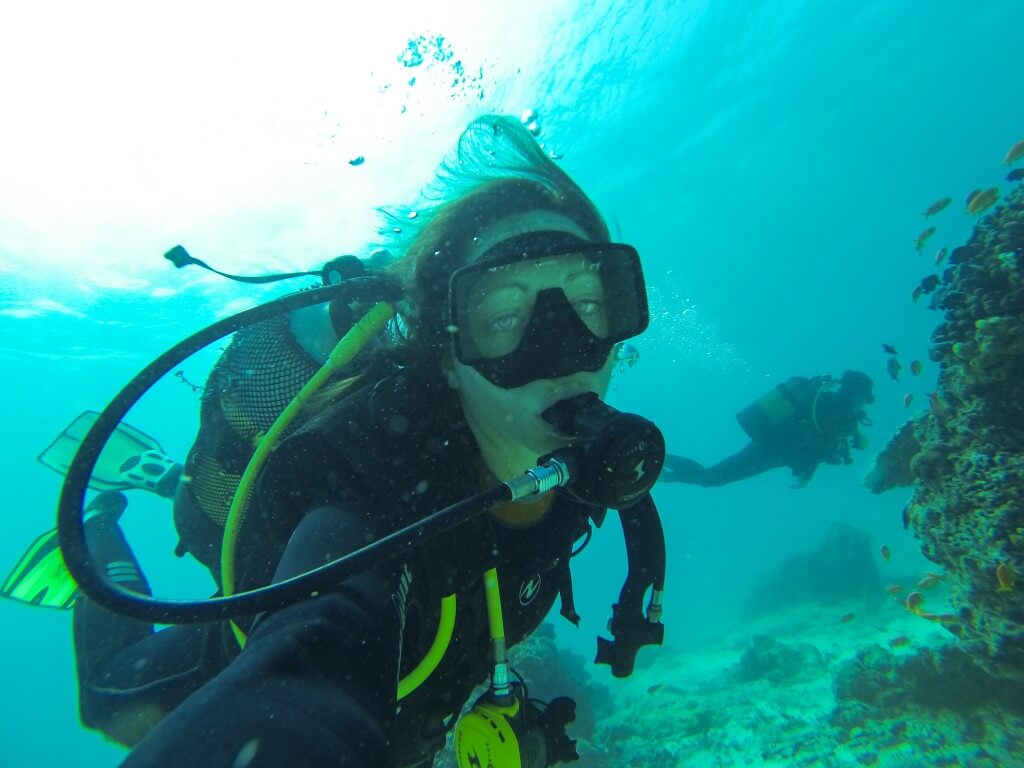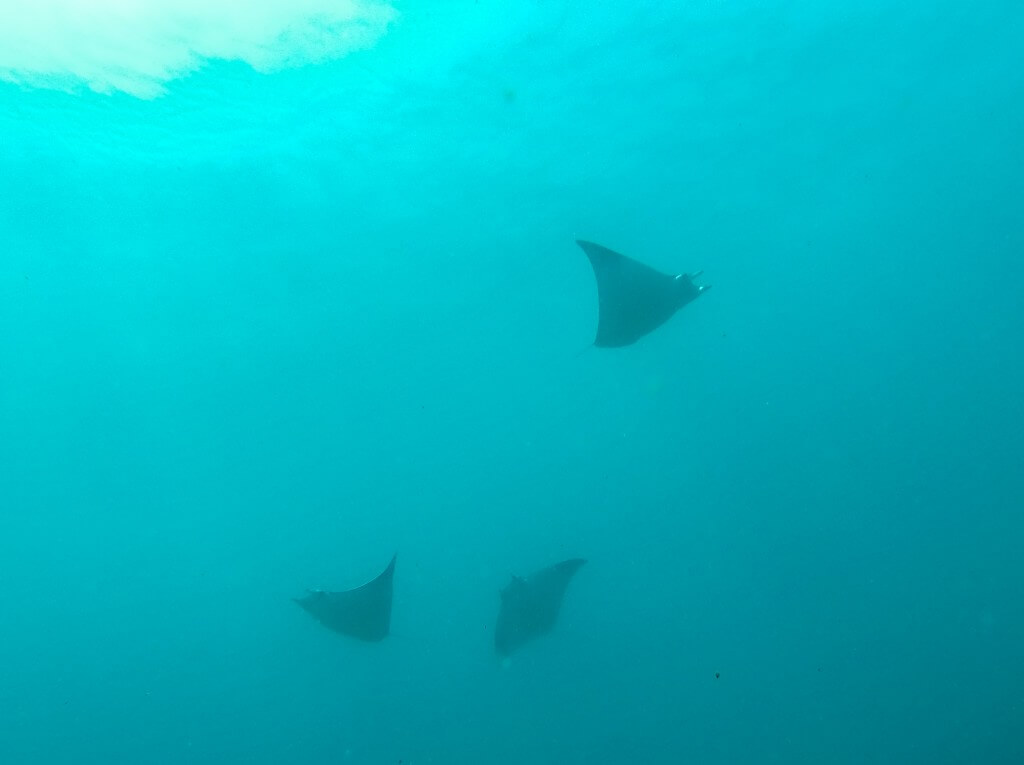 Or how the locals made the best of their beautiful surroundings, and even swam out to the sandbars with a ball in tow for a game of soccer: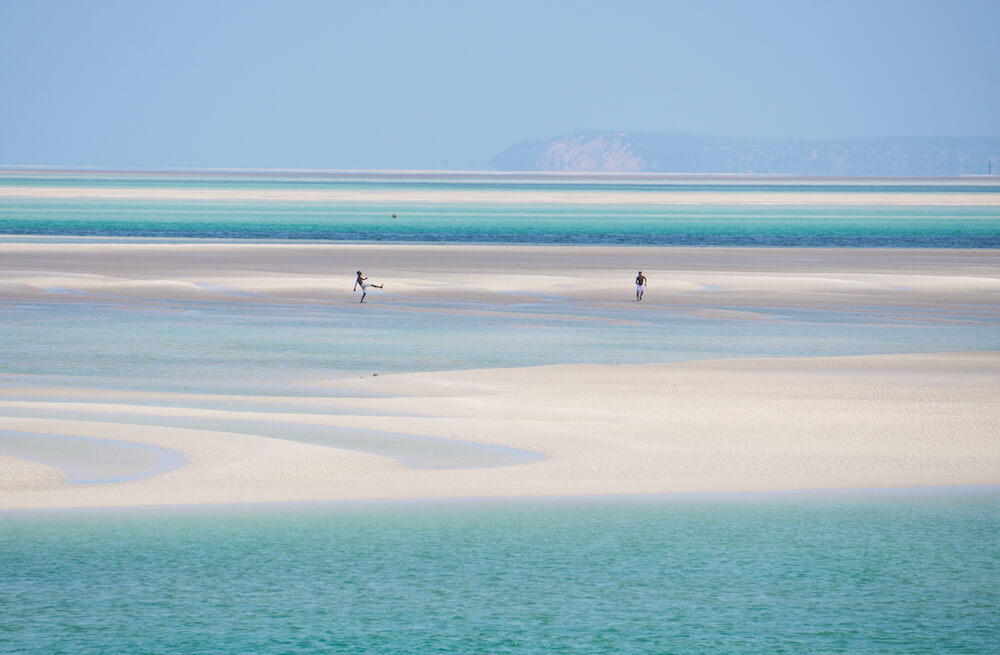 We could talk about how I spent more time in the water than out of it, how dazzling the stars were, and how bright the moon was in the sky: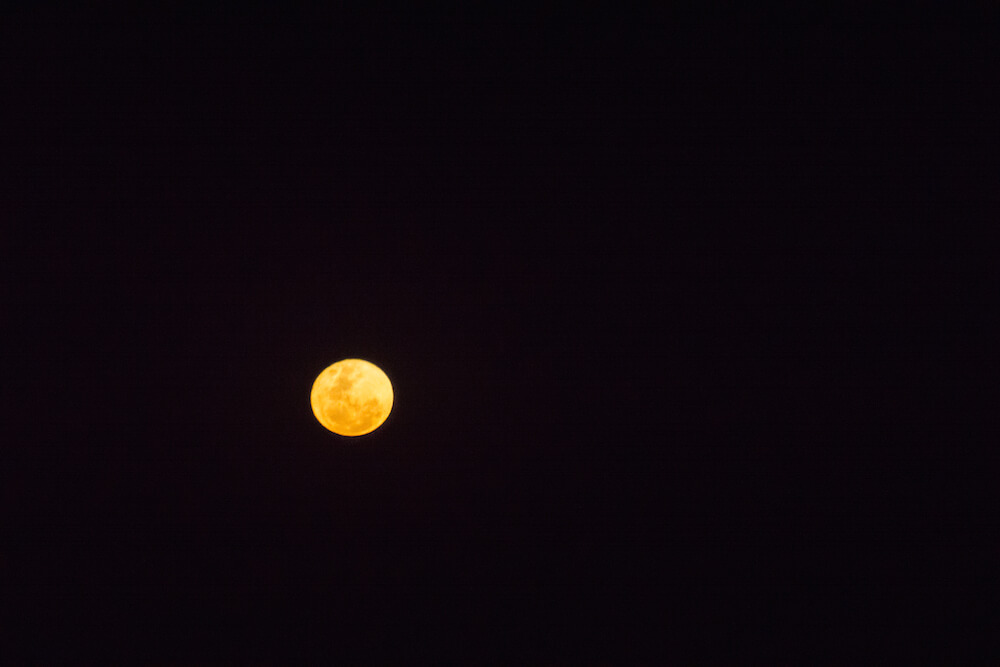 Or we could even talk about how I had this rondavel, a round hut with a double bed, two chairs, a mosquito net (with no holes!), and a functioning fan that only cost me $19 per night: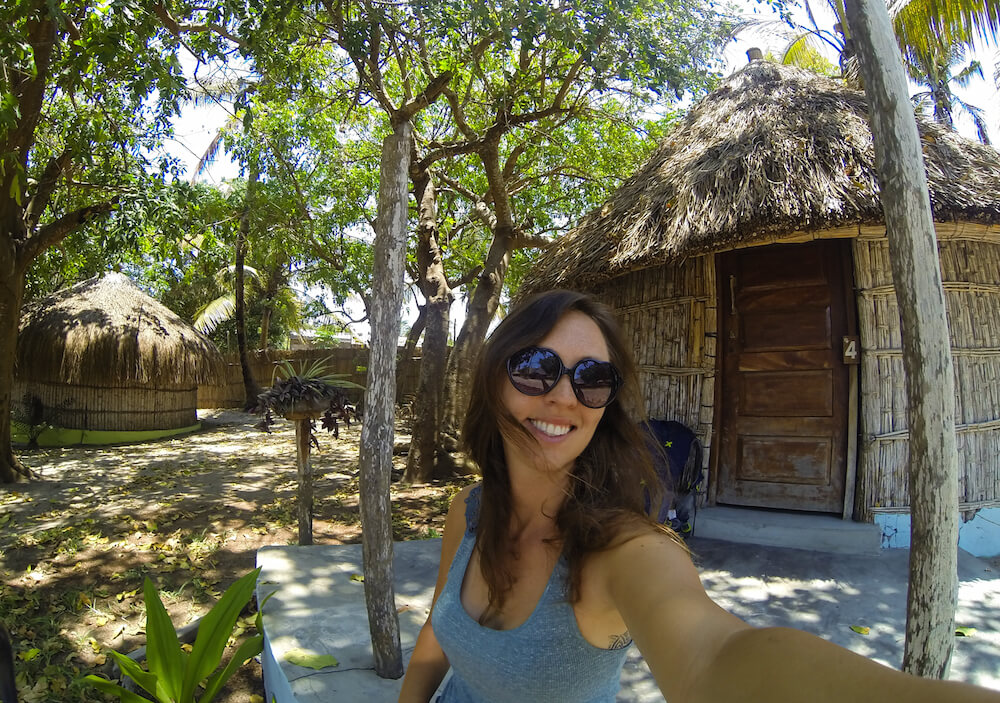 And while all of those things made Vilanculos special, it was the people I met there who made it memorable for me. I had fun nights with new friends and with locals, but my favorite encounter of all was with Nate and Orlando.
Nate is a 21-year-old guy who has been living and working in the wilderness of Alaska. He's well-traveled and came to Mozambique by word of mouth like I did. He had also spent some time in Tofo where he met Orlando, the local quad bike rental guy. Orlando invited Nate to his village just behind the beach in the palm trees – a little place where the kids playfully grab onto your quad as you pass by and try to run behind you – and the ladies sell coconut wine. It's just a few grass and bamboo huts, but it's all that Orlando had ever known.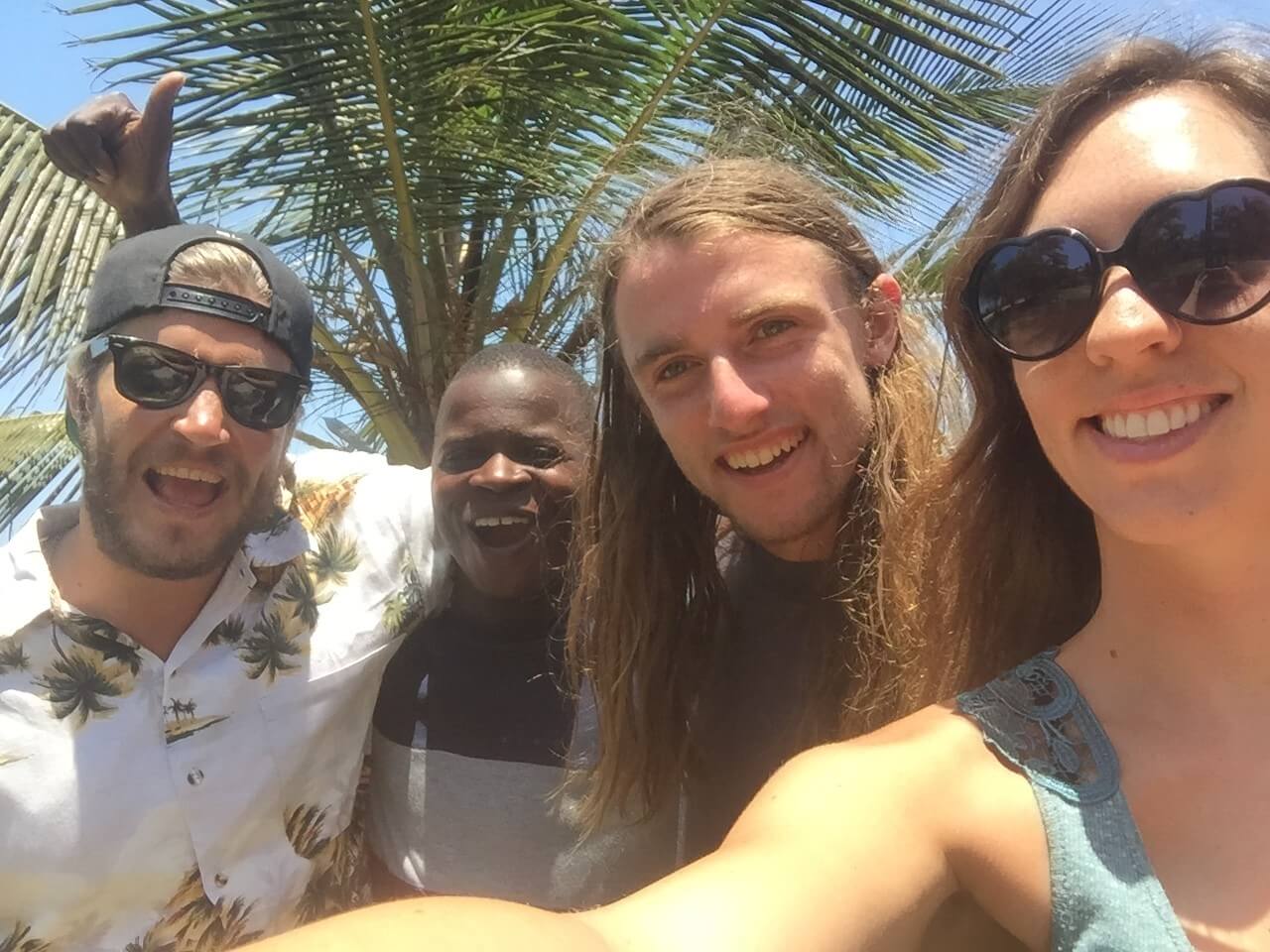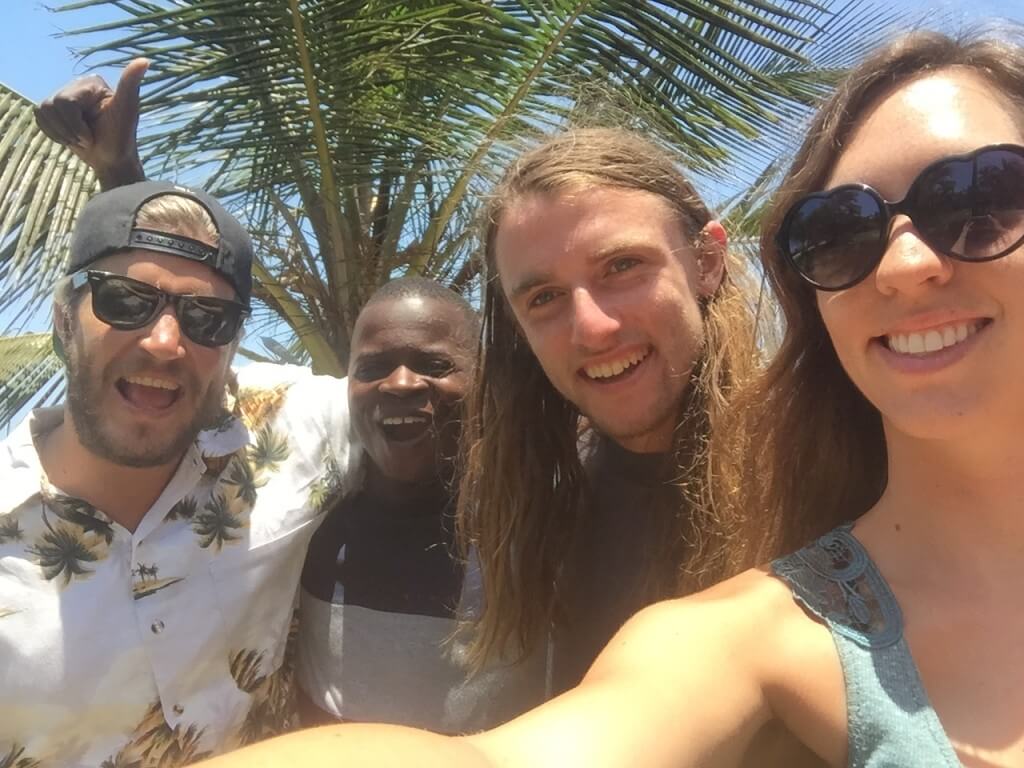 Nate got to know Orlando during his time in Tofo, and decided that it was a shame that Orlando had never even seen his own country. He'd never seen mountains, never felt the cold, and never knew anything other than the area immediately around him. Then Nate did something extraordinary – he invited Orlando to join him on his trip through Mozambique, and offered to pay his way.
The relationship made sense in so many ways. Orlando got to see his country, and Nate got to have a true local experience.
The day I met them, we decided to go down to the beach and buy a fish from a local fisherman. We got a big one, the size and taste of a tuna, for around $6, thanks to Orlando's negotiating. Nate filleted the fish, and Orlando got to cooking. First, he cooked a fish soup with potatoes and carrots, then a fish fillet which we ate with coconut rice and matapa – a local green leafy vegetable smashed and cooked with coconut milk. We bought Orlando beers, and I did the dishes after, splitting the work.
That night we went down to the ocean and pointed out the constellations to Orlando. He was smiling from ear to ear, seeing a beach he'd never seen before in his life. Nate's was such a beautiful gesture, and it made wonder why more people don't do this. It's a small way of giving back but in such a generous and kind way.
Their story inspired me so much, so I asked them if I could share it with you, and thankfully they said yes.
I hope that they made it to the mountains, and I hope that Orlando saw more amazing things that he'd never had the opportunity to see before.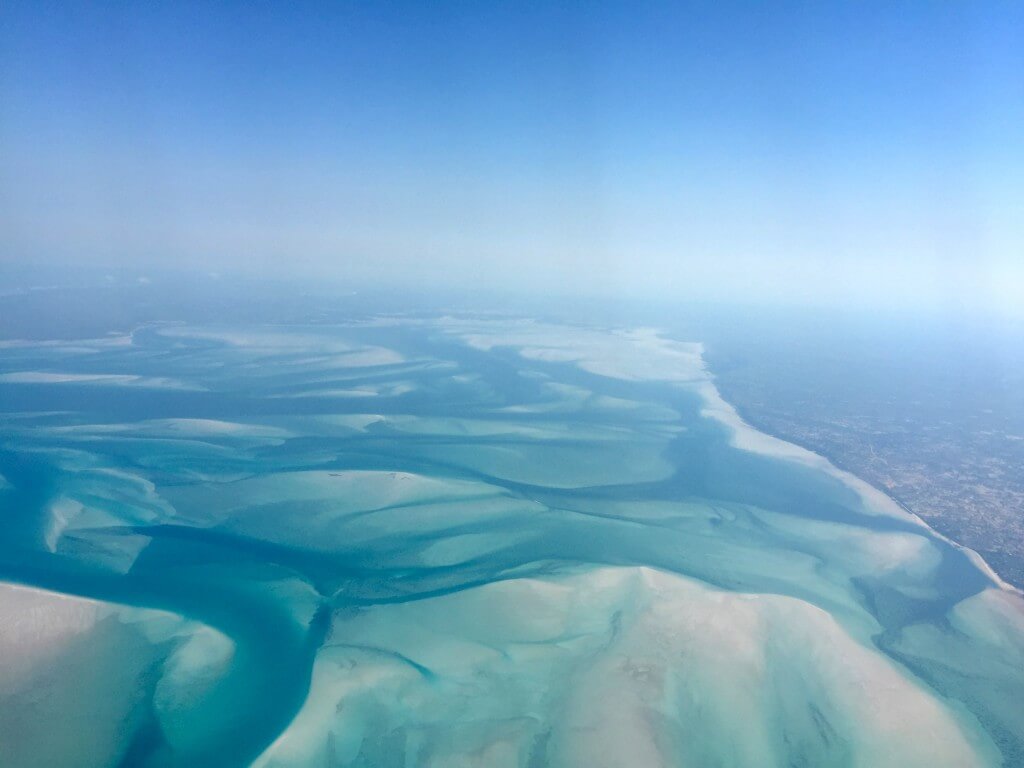 As for me, Vilanculos was my last stop in Moz, and as I flew out over the sandbars back to South Africa, I silently promised to find a way back one day – just not on a chapa.