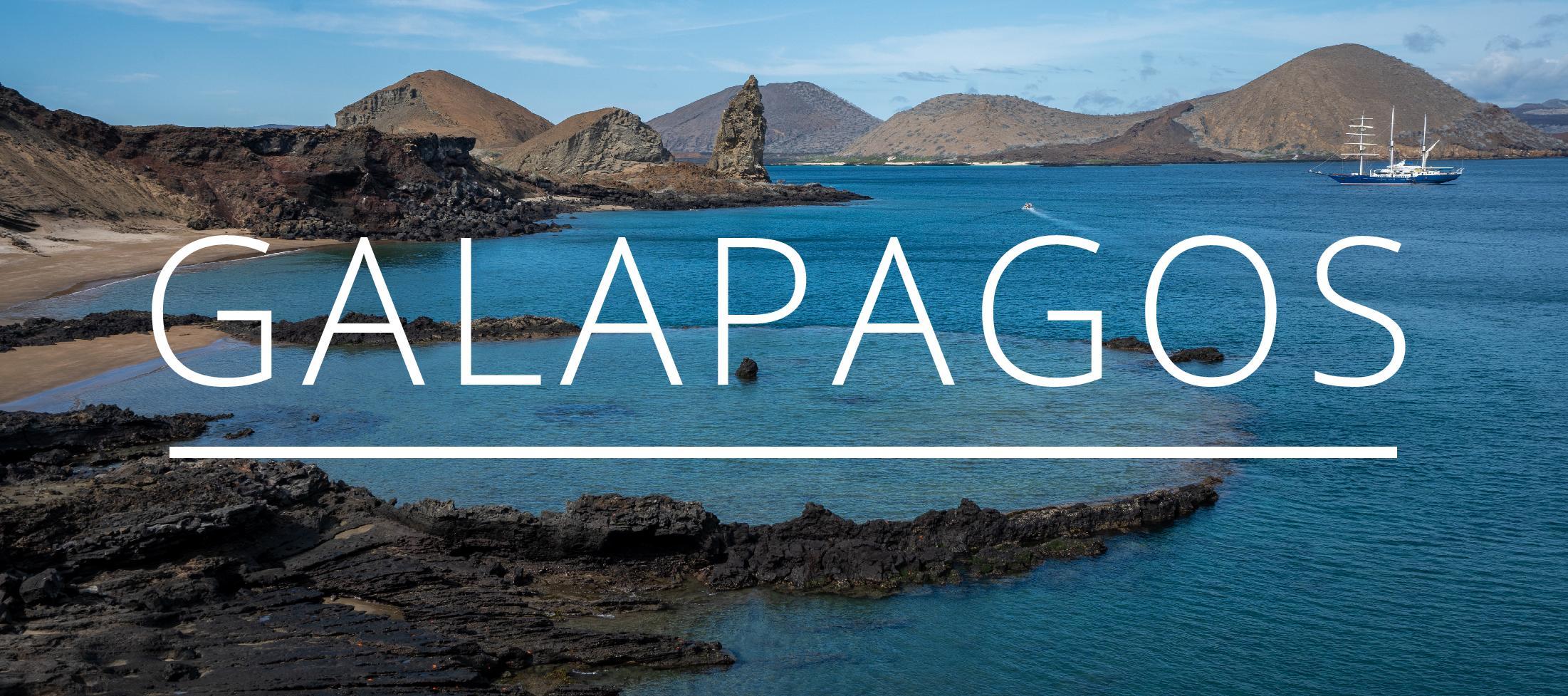 The Galápagos Islands need no introduction. Whether you've heard of them thanks to Charles Darwin's theory of evolution, or have seen its famous resident animals in nature documentaries, the uniqueness and abundance in the Galápagos is impressive and deserving of its fame.
I spent three weeks in the Galápagos Islands, exploring via luxury cruise, then independently as a backpacker, and finally while leading a tour and staying in high end hotels. At this point it's safe to say I've explored in every way that you might seek to do so, and have all kinds of info to share with you to help you plan an amazing trip to the Galápagos.
Where in the Galápagos?

The Galápagos
Quick Tips
'Hello' and 'Thank You' in Spanish

: "Hola" and "gracias" although English is widely spoken. 

Currency

: Ecuador uses the USD.

Visa

: 90 day visa-on-arrival available for most nationalities (

click here for more info

)

Solo Travel Friendliness

: With a population of just approximately 30,000, everyone seems to know everyone on the island. Local lifestyle is slow paced and relaxed. The islands are generally safe but practice the same precautions you would back home! If you are planning a cruise trip, there are plenty of options with no single supplement fee. 

Climate

: The Galápagos Islands experience a subtropical climate despite being along the equator, due to the interaction of varying warm and cool ocean currents. The warm, humid rainy season start from late December – early June, and the cooler dry season runs from late June – early December.

Best SIM cards

: Claro. You can buy the SIM card from the Claro telephone company office in Santa Cruz.

Random useful tip

: The Galápagos islands are situated right on the equator – load up on sunscreen!
Accommodation
Budget Solo Travelers ($16-$55): There are a handful of hostels on the islands, and you can expect to pay about $16 – $23 for a dorm room. However, if you top up just a little, you can also get a private room in a hostel for about $20-$55. 
Mid Budget Solo Travelers ($55 and up): Mid-range hotels are plentiful and decent. I liked my stay at Capitan Max in Puerto Ayora on Santa Cruz, and the Dolphin House on San Cristóbal. They cost about $60 each per night, per person, and you don't have to pay double if you're solo. Airbnbs are also decent and affordable.
Food
Local Food Spots ($5-$10): Thanks to the abundant marine ecosystem, you can easily find fresh seafood for cheap, such as ceviche, mixed seafood casserole and lobster at the local food spots. These local places are usually only open during lunch and dinner hours. A big meal with fresh juice can cost as little as $5. You can also expect hearty, traditional Ecuadorian food served at the local food spots. If you stick with local dishes, you can absolutely keep to your budget. Plenty of hostels do offer kitchens if you're interested in buying groceries and cooking your own food to save on costs.
Restaurants & Seafood ($30 and up): The higher end restaurants or the in-house restaurants in hotels and resorts typically serve seafood, Ecuadorian food, and international cuisine. Many restaurants are big on sustainability, organic and sea & forest to table, which is super cool!  Be sure to try out Muyu, an organic, vegan friendly restaurant and bar on San Cristóbal Island.
Transportation
Getting There:The best way to get to the Galápagos Islands is by plane. You can reach the Galápagos Islands by boat, but it's just too much of a hassle, and not worth the money saved. There is no ground transportation to the islands. There are no direct international flights to the Galápagos as well, so you will have to fly into Quito or Guayaquil first, then fly to Seymour Airport.
Getting Around: The Galápagos Islands are pretty easy to get around! There are ground taxis available in the main towns, and a ride costs about $1-$2 only. The same goes for water taxis, which is a cheap and easy way to get to the coastal areas. You can rent a bike easily if you prefer to get around independently.
Things to Do
Island Cruise: What better way to explore the islands and say hi to the Galápagos penguins, marine iguanas, sea turtles, sharks, rays, dolphins, and sea lions than an island cruise excursion? Pick a cruise company that mostly stops in places where land tours can't go to maximize your experience. There are mainly two itineraries – Eastern and Western. I did the east and I highly recommend it!"
Explore Isla Isabela: Isla Isabela is the biggest island in the Galápagos. It is shaped exactly like a seahorse, and it is only reasonable that there are seahorses on Isabela, as well as sea lions, turtles, manta rays, and sharks galore. I personally think that Isabela has the best snorkeling. In few other places have I seen so many animals in the water at once! You can also pick up surfing on the beach.
Hang Out with Sea Lions on San Cristóbal: If you love sea lions, you are going to love San Cristóbal. There are also a bunch of other things to do on San Cristóbal, including diving, hiking, snorkeling, and some beautiful spots you can explore for free.
Swim in Las Grietas in Santa Cruz: An absolute highlight! This was my favorite thing on Santa Cruz. These lava tunnels have filled in with brackish water which makes it a crystal clear blue. There's not a lot of sealife to see, but there are some big fish who like to hang out there. Make sure that you go early in the day so that you can have it to yourself for a little bit. Since it's accessible and free, it's pretty popular.
Spot the Animals: The islands inspired Darwin's theory of evolution, after all. One can't help but be blown away by the diversity of ecosystems on the Galápagos Islands. Even if you read up on the animals you can find on the islands, you will still find yourself overwhelmed at times, whether on ground or in the water, unsure where to look. If you are into wildlife photography, the Galápagos Islands will feel like paradise.
Charles Darwin Research Center: Speaking of Darwin, the Charles Darwin Research Center has an active breeding center and complete information on the archipelago's unique ecology and history. This visit makes a great kickstart for your Galápagos adventure. You will also have the chance to see the giant tortoises.