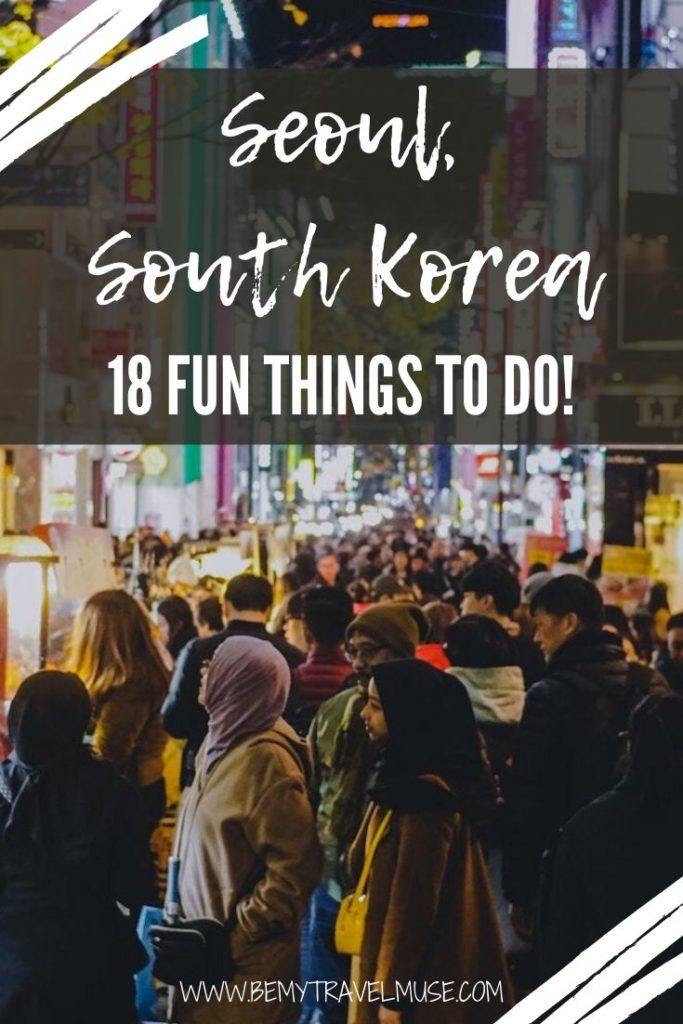 Seoul is the heart and Seoul of South Korea, a place of puns, and a city full of fun. Seoul's city brand is "I Seoul U" (try saying that without an English accent). It is to represent that Seoul is a place where "You" and "I" connect and coexist.
Like its brand, the city of Seoul is all about coexistence amongst its history, modern culture, diverse nationalities and generations, skyscrapers, nature, and everything in between. As one can imagine, when it comes visiting, there is an abundance of things to do in Seoul. These are a few of my favorites:
1. Go Cosmetics Shopping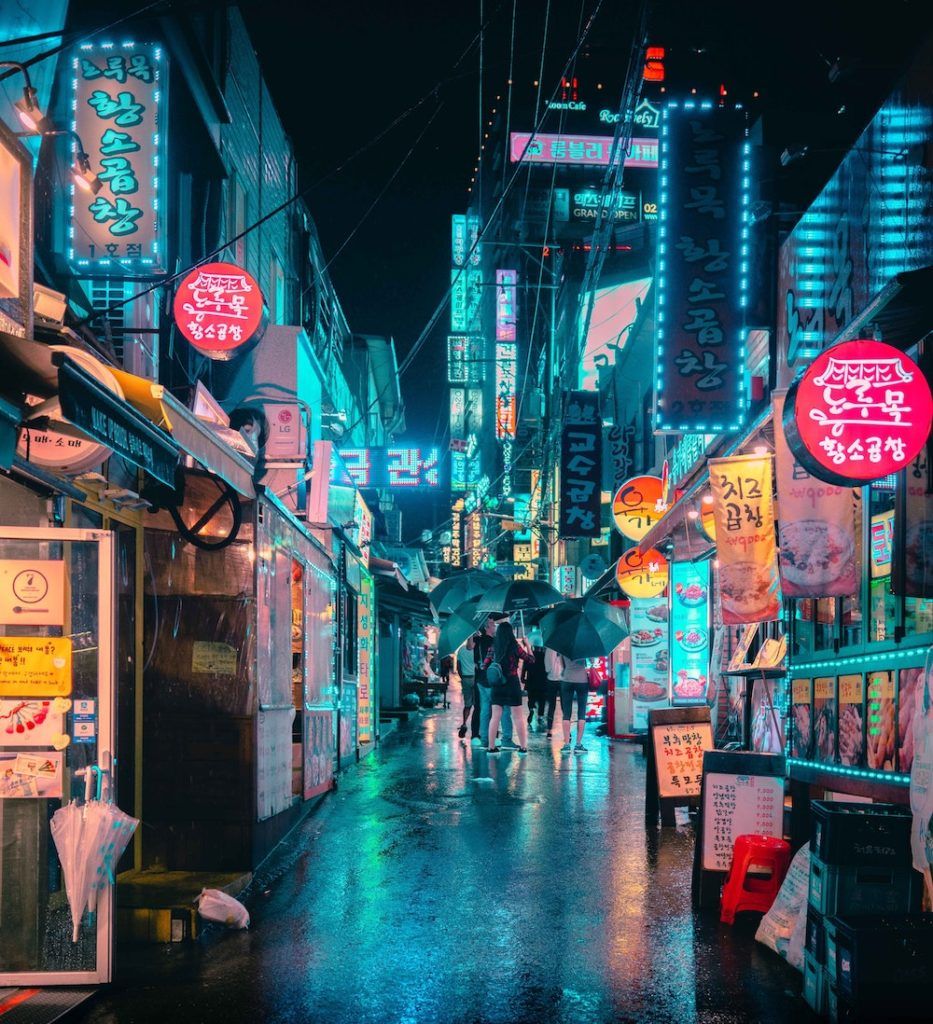 If there's one thing to do in Seoul, it's cosmetics shopping! South Korea is the cosmetics capital of the world. Please. Do yourself (and your skin) a favor and don't leave this country without purchasing some skincare products or trying out some Korean beauty trends.
Seoul has an incredible selection of every type of cosmetics store you could ever wish for. Wander around Garosu-gil or Myeong-dong for the best selection of stores and products.
Want to know my faves? – Most of which you can buy online without even traveling to South Korea! Get a list of my favorite Korean cosmetic products here.
2. Go Coffee Shop Hopping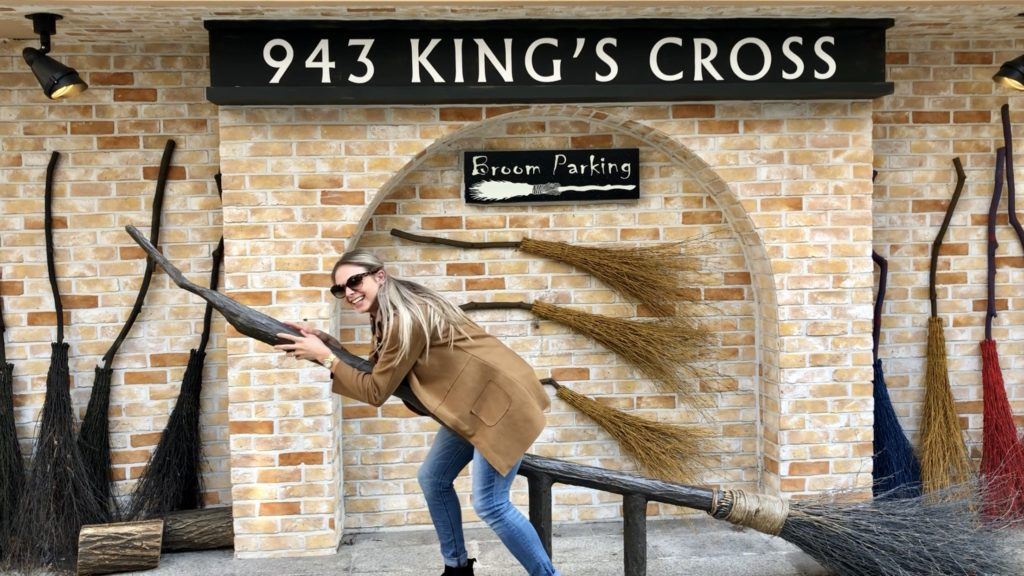 Seoul is the ultimate hub for coffee shops of every shape and size. Dog café? Check. Raccoon café? Check. Poop café?…um, check? They even have a Harry Potter café where you can order a butterbeer and [attempt to] fly on a Nimbus 2000 (man, life's a struggle when you're a muggle).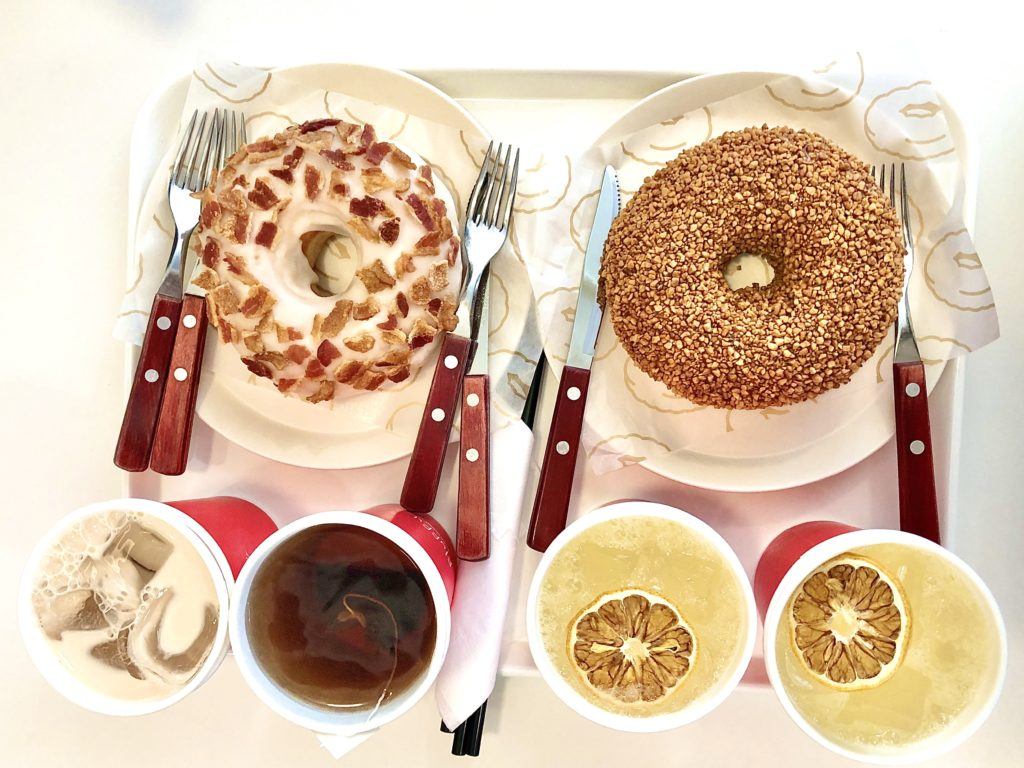 Don't worry, there are plenty of "tamer" options, as well. Grab your beverage of choice and the ultimate donut. Feel like a cartoon in a black and white drawing café. Or simply pop in to one of the manyInstagrammable cafés you'll find wandering around. After your Tour de Seoul, you'll laugh at the next Starbucks you see. These Seoul cafés are life-changing!
3. Trick Eye Museum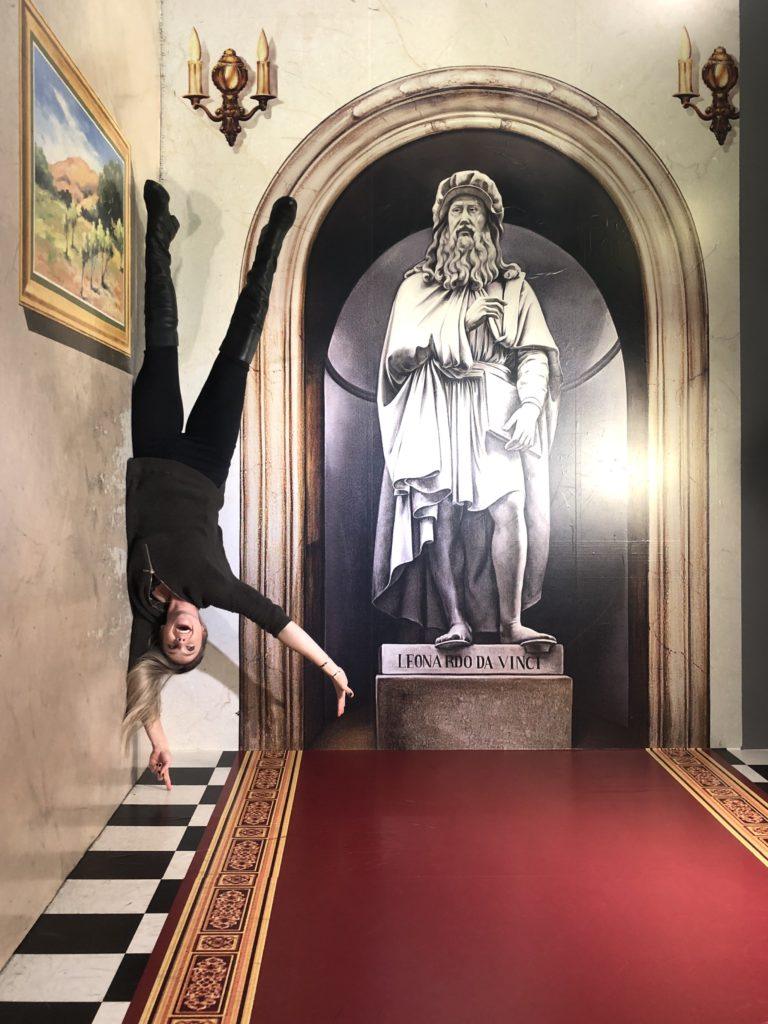 This perfect rainy-day activity will keep you and your friends entertained for hours. Weave through this interactive museum, stopping by each display to take a picture from a certain angle to make it look like you are part of the scene. For certain displays, you'll be instructed to turn your picture upside-down or do something silly to make the scene look more realistic. You can even download the Trickeye app and make each display come to life!
After you've had your fun at the Trick Eye Museum, check out the attached Love Museum and Ice Museum. The Love Museum is the same concept as the Trick Eye, except a little more … "adult-friendly". The Ice Museum is just a big room with everything made out of ice. They even have an ice slide you can slide down.
4. Lantern Festival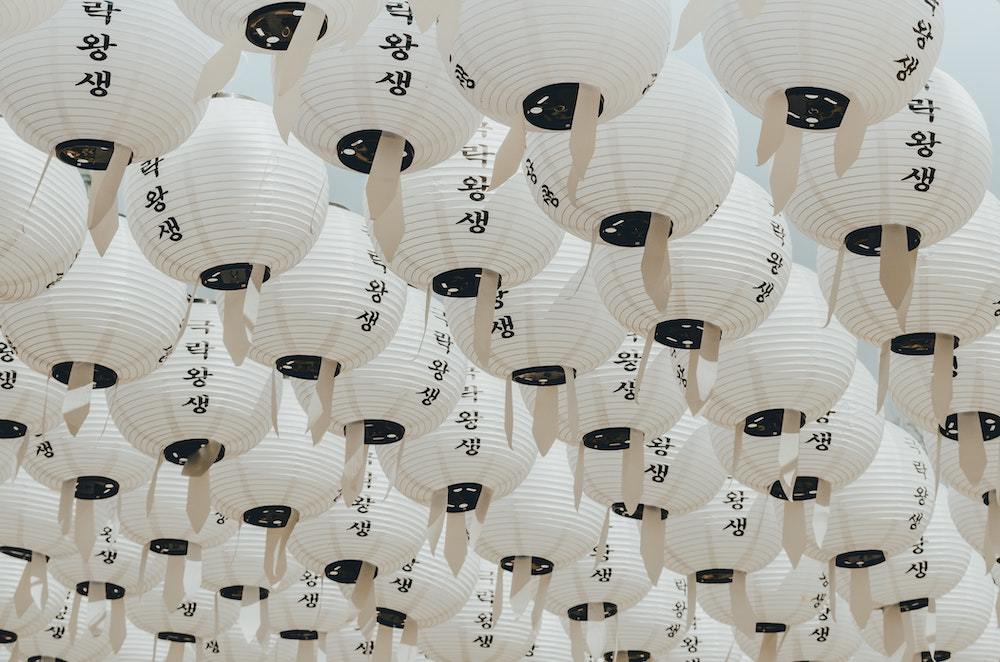 If you find yourself in Seoul in the month of November, you're in luck! Seoul hosts a fabulous Lantern Festival that takes place for about two weeks each year. Huge, intricate lanterns fill the Cheonggyecheon Stream. Each year, there are different themes of the lanterns that are sectioned-off in different parts of the river.
If you head upstream, you'll find a section of the river blocked off for visitors to send-off a floating lantern into the river to make a wish. The fun part is being able to make your own lantern. Pay a small fee for the supplies and follow step-by-step instructions to create your lantern before sending it down the river.
Can't make it to Seoul in November? Don't worry, Koreans love to celebrate. From art festivals to jazz festivals, summer festivals and drum festivals, there's always something going on nearly any time of the year.
5. Seek Out Some Speakeasies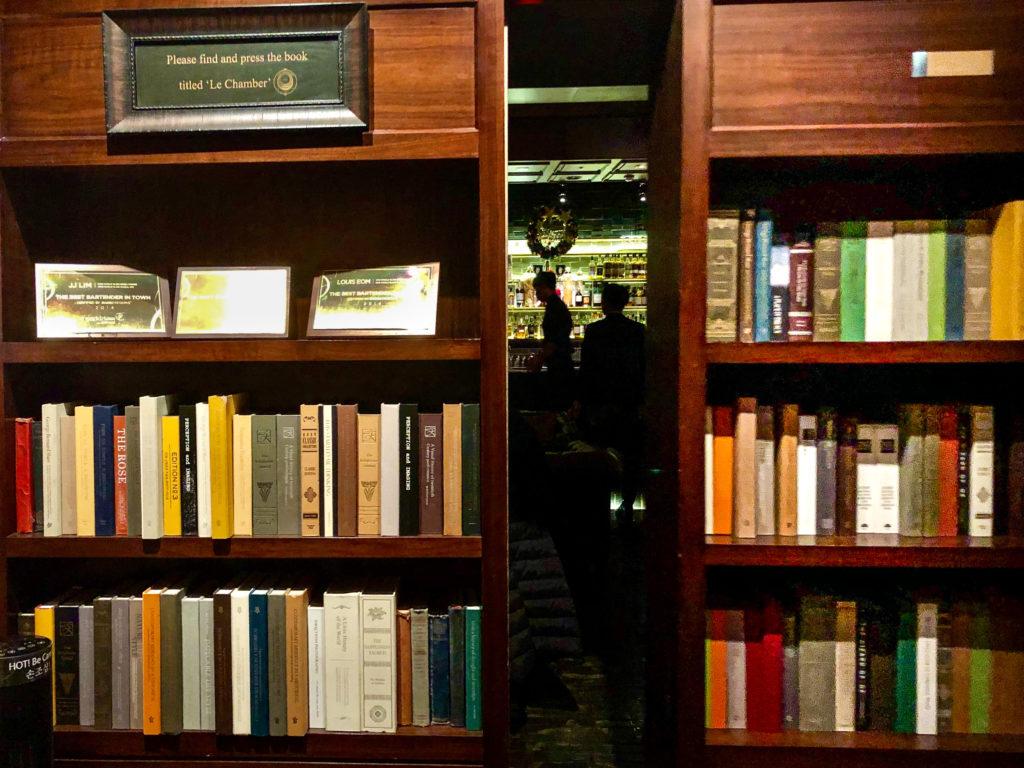 Most nightlife in South Korea consists of soju and partying. Seek out some quieter (and classier) vibes exploring some of the speakeasy bars in Seoul. Although speakeasies are authentic to the United States, the popularity of these prohibition-themed bars has caught-on around the world. There are a handful of speakeasies scattered throughout the city of Seoul…if you can find them 😉
6. Get Lost in the World of Lotte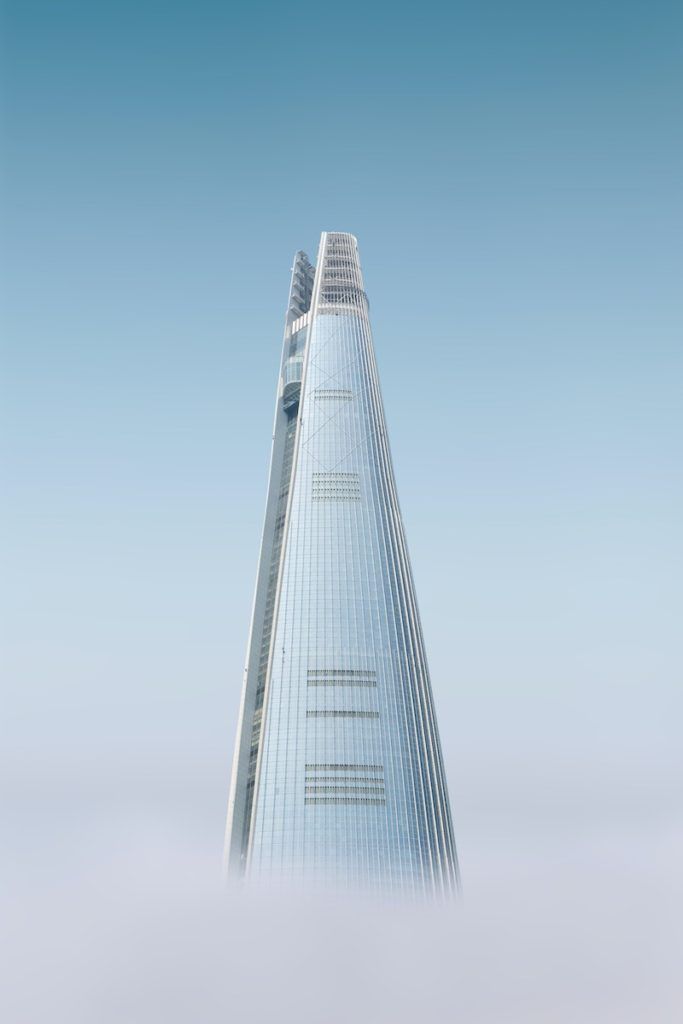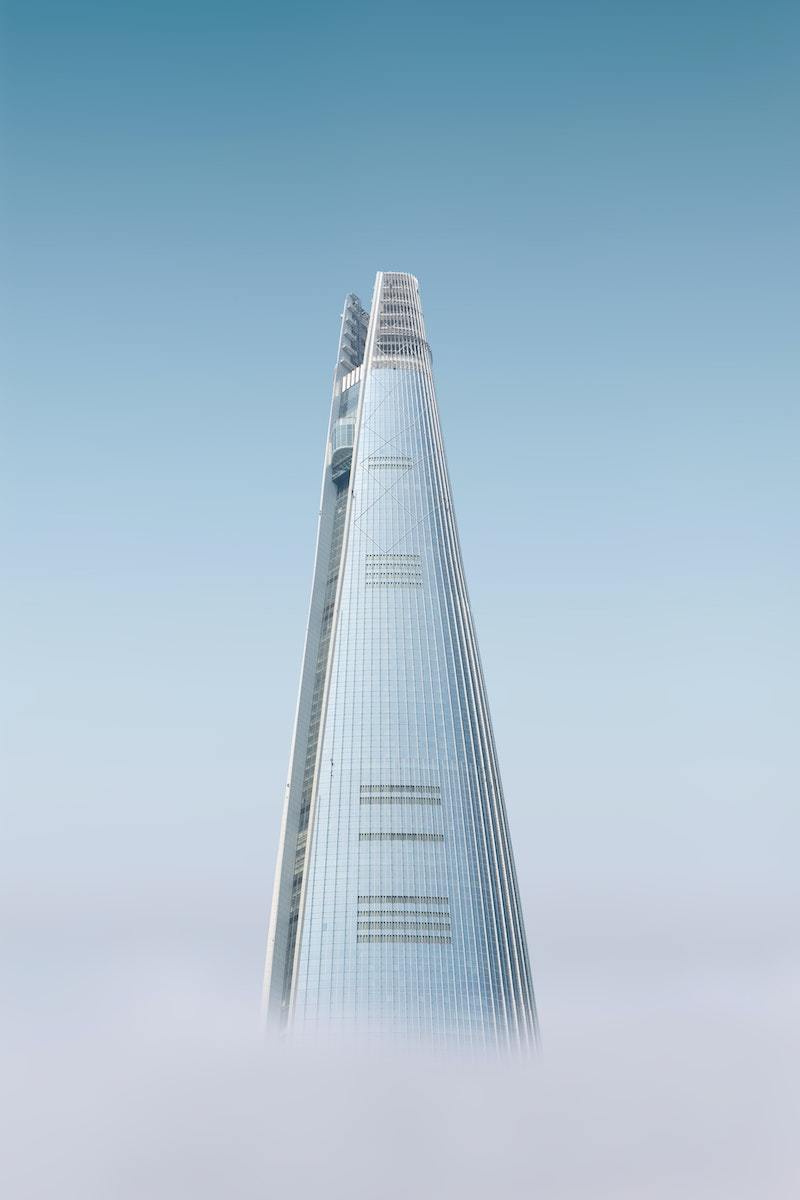 Lotte Tower, Lotte World (use code KOREA10OFFAUG for 10% off!), Lotte World Mall, Lotte Hotels, Lotte Mart, and more. See Seoul from the sky at Lotte Tower's observation deck. Be entertained at the world's largest indoor amusement park at Lotte World. Explore under the sea at Lotte World Aquarium. Shop till you drop at Lotte World Mall. Anything with 'Lotte' on it is bound to be impressive. 
7. Be a Spectator of Korea's Got Talent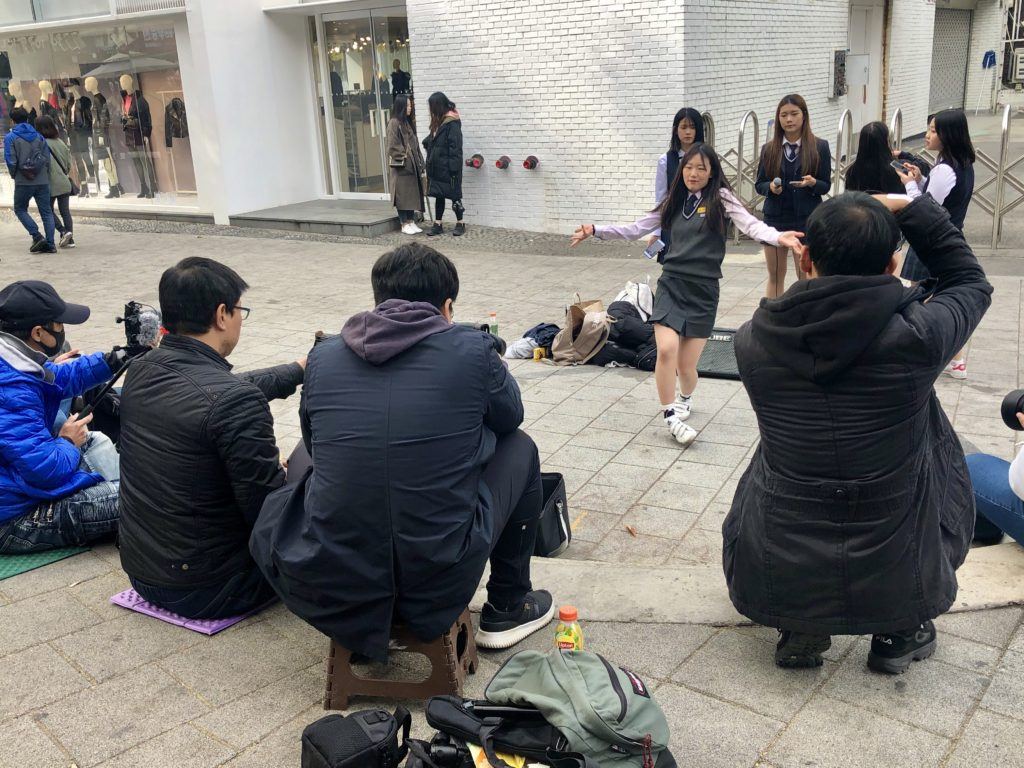 Okay, it's not actually Korea's Got Talent, but close! Head over to Hongik University Street in Hongdae to watch and listen to different young street performers. From rappers, to K-Pop, to dancers and more, you'll see it all! They even have camera crews around to film the different performances taking place simultaneously down the street. Note that this is weather-dependent and usually happens on weeknights and weekends.
8. Check out a Handbag Museum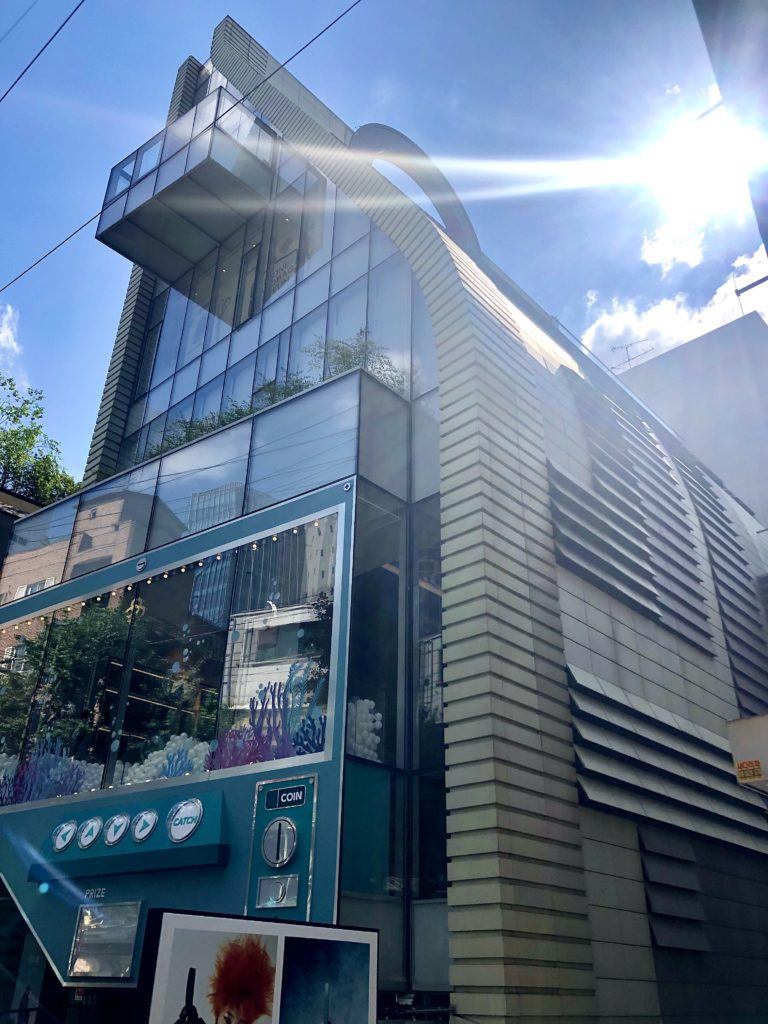 The Simone Handbag Museum in Garosu-gil has a collection of contemporary and historic handbags. Even if you're not into museums, this one is worth a walk-by. The building is actually shaped like a handbag!
9. Dongdaemun Design Plaza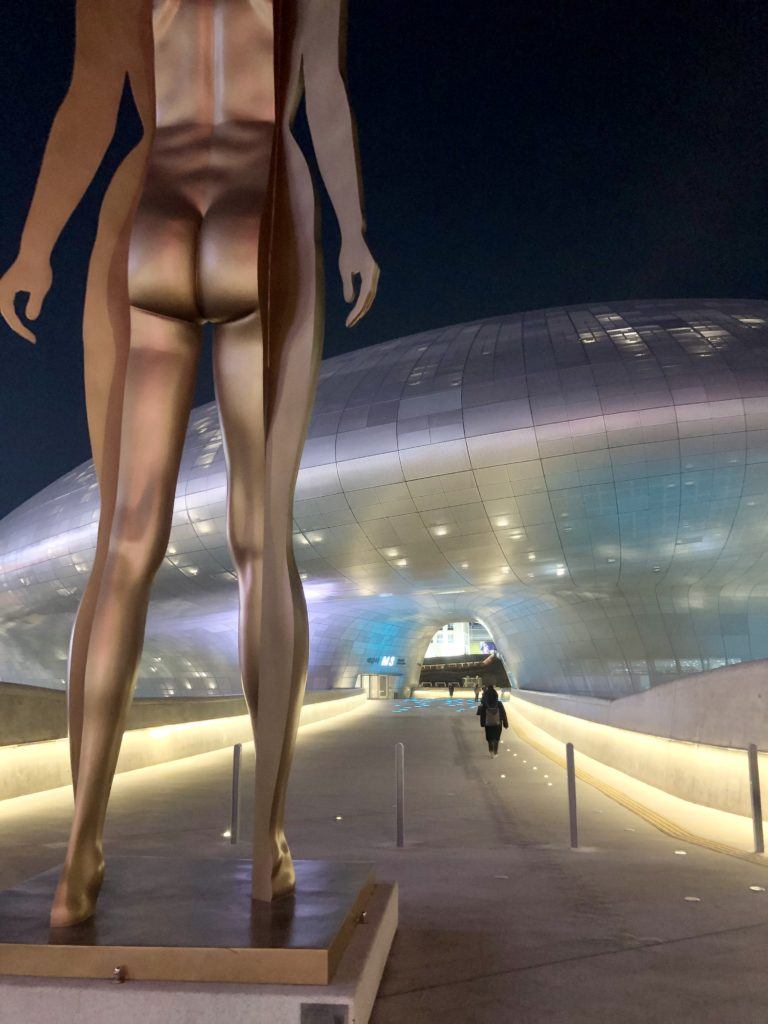 This architecturally-stunning plaza is definitely worth a stop either day or night. Spend a few hours in and out of the Design Plaza. With plenty of shopping, art, historical sites and modern culture, there is plenty to do to keep busy in the Dongdaemun area.
10. Gyeongbokgung Palace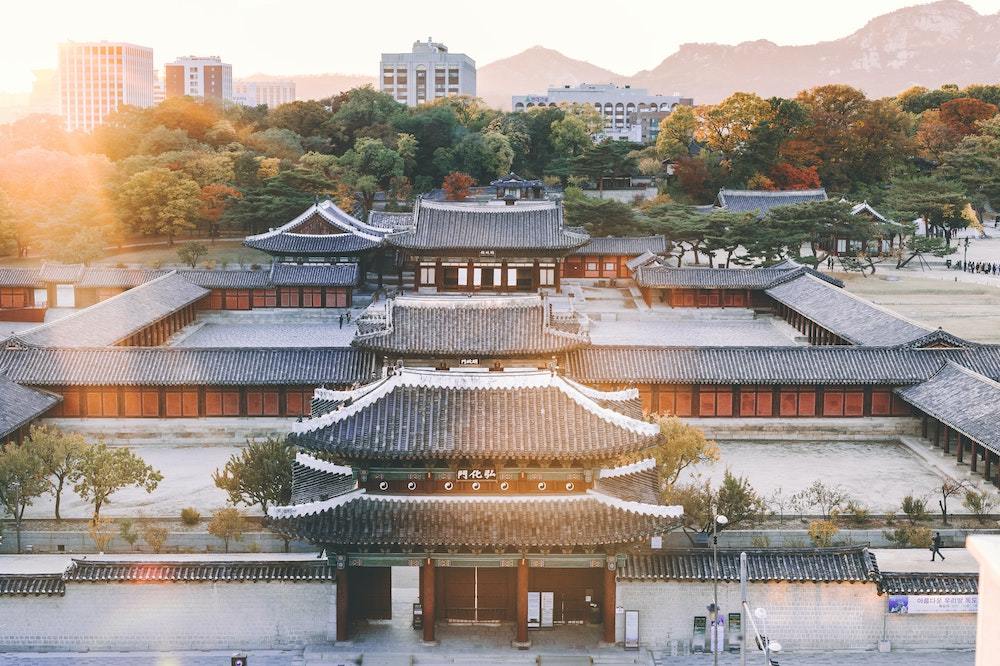 There are five palaces in the city of Seoul. Gyeongbokgung is the oldest and largest of them all. Get free entry to all of the palaces if you show up wearing a traditional Korean Hanbok! (You can rent these traditional formal gowns (use code KOREA10OFFAUG for 10% off!) from various rental shops around the city). You can even hire a photographer to do a palace photo shoot (use code KOREA10OFFAUG for 10% off!) of you in your traditional Korean attire. 
11. Namsan Seoul Tower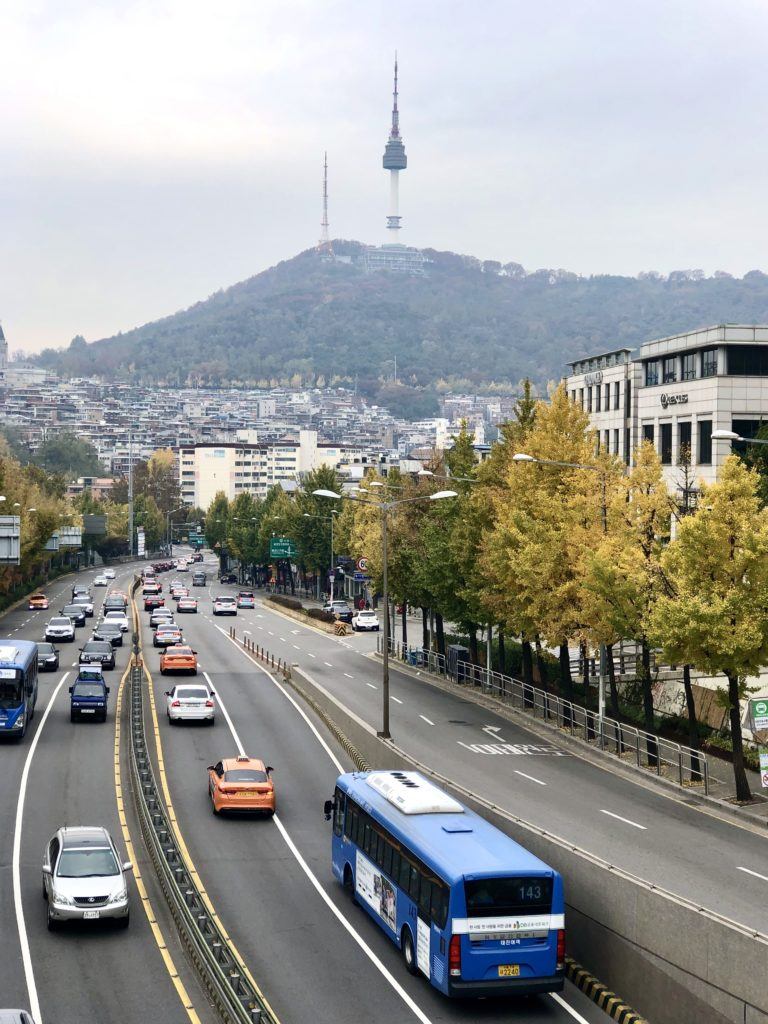 Namsan Seoul Tower is an iconic landmark to the city of Seoul. Head to the top observation deck (use code KOREA10OFFAUG for 10% off!) to catch a bird's eye view of the city. Plan to get there early to beat the lines before sunset to get a magnificent view of the glowing city – it's Seoul pretty! 
12. Walk or Run Along the Hangang River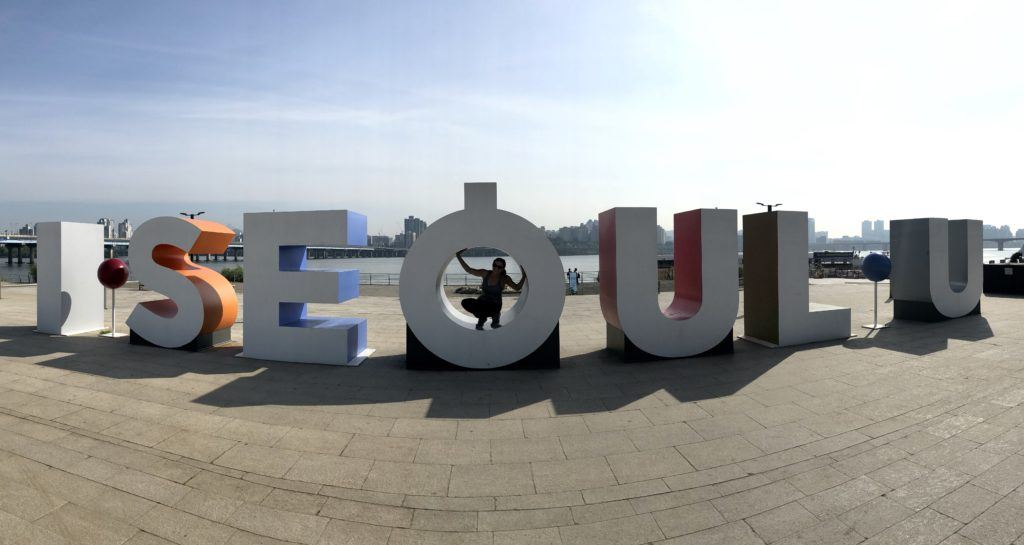 The Hangang (Han) River is the river that divides Seoul into North and South. There are many Han River parks that line the river with walking/running/biking paths for locals and tourists to enjoy. You may also join a river cruise (use code KOREA10OFFAUG for 10% off!) and take the view in. The most well-known park, Yeouido Park, is also home to the largest 'I Seoul U' sign and many other colorful pieces of art. 
Neighborhoods Worth Wandering:
13. Gangnam
Everyone knows this neighborhood (well, at least the song). "Gangnam Style" is actually referring to the style of this neighborhood – hip and trendy. The district is one of the most upscale – and therefore, expensive – areas in Seoul.
With a reputation for some of the top plastic surgeons in Asia, many tourists come here for cosmetic purposes.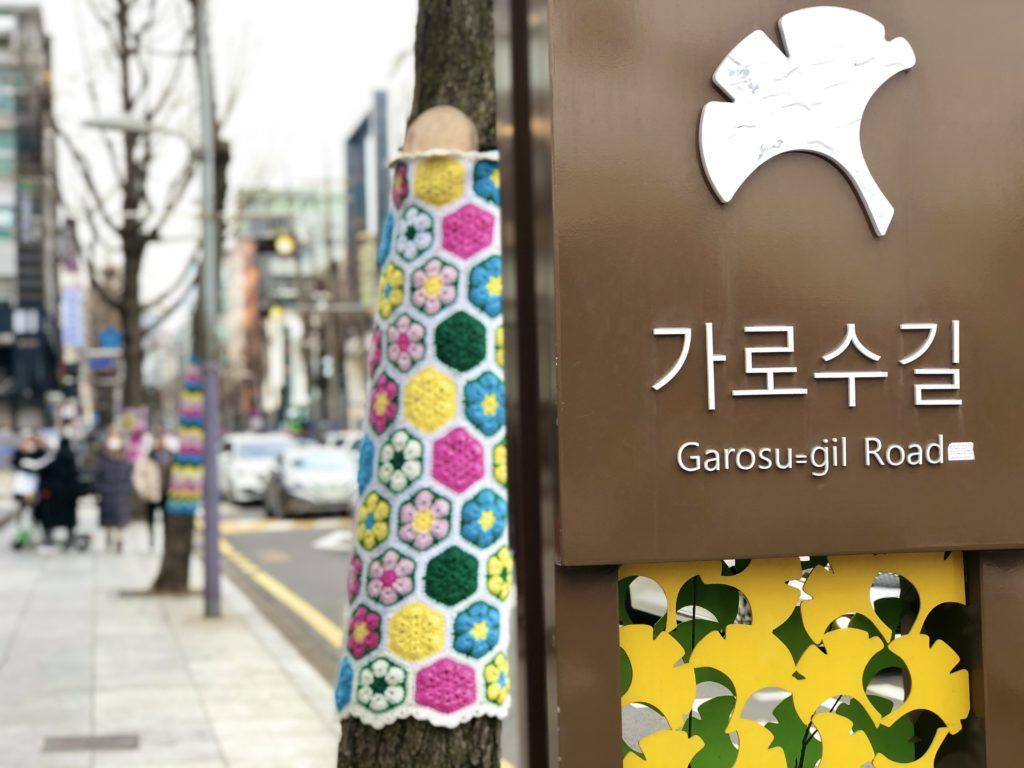 If shopping in the Times Square-like feel of Myeong-dong is too overwhelming, Gangnam is a perfect solution. Many shops are more upscale, brand-name shops with high-end boutiques scattered throughout, plus all of the top-brand cosmetic shops. Additionally, Gangnam is home to many artsy cafés, delicious restaurants, and some of Seoul's best speakeasies.
14. Ikseon-dong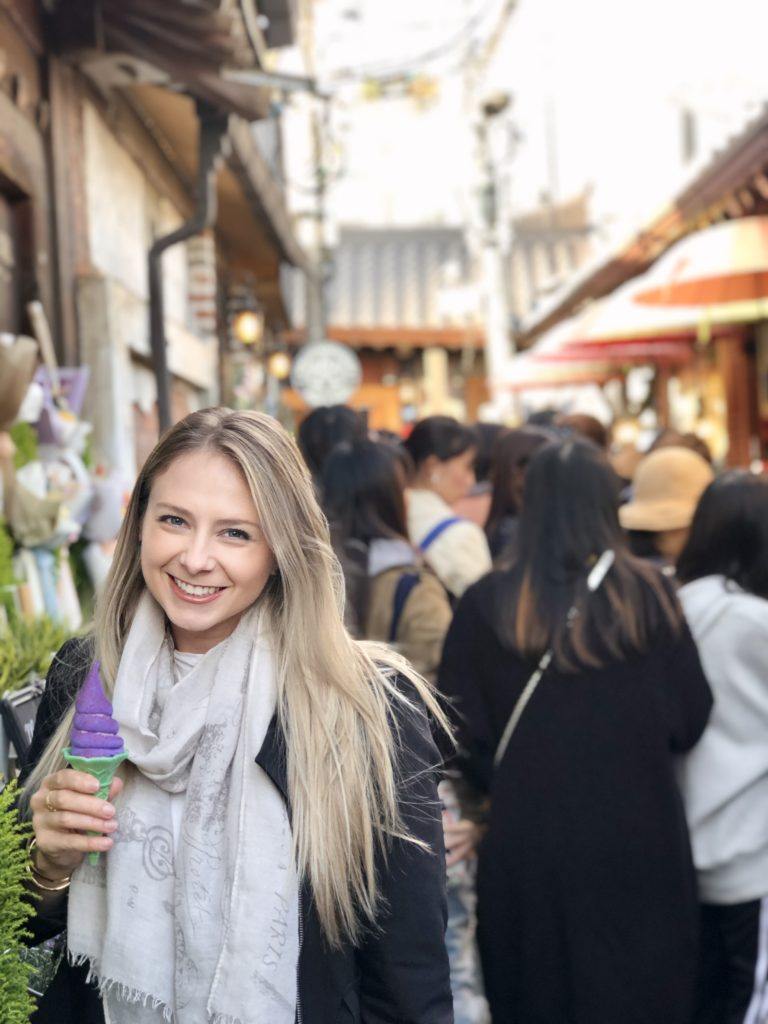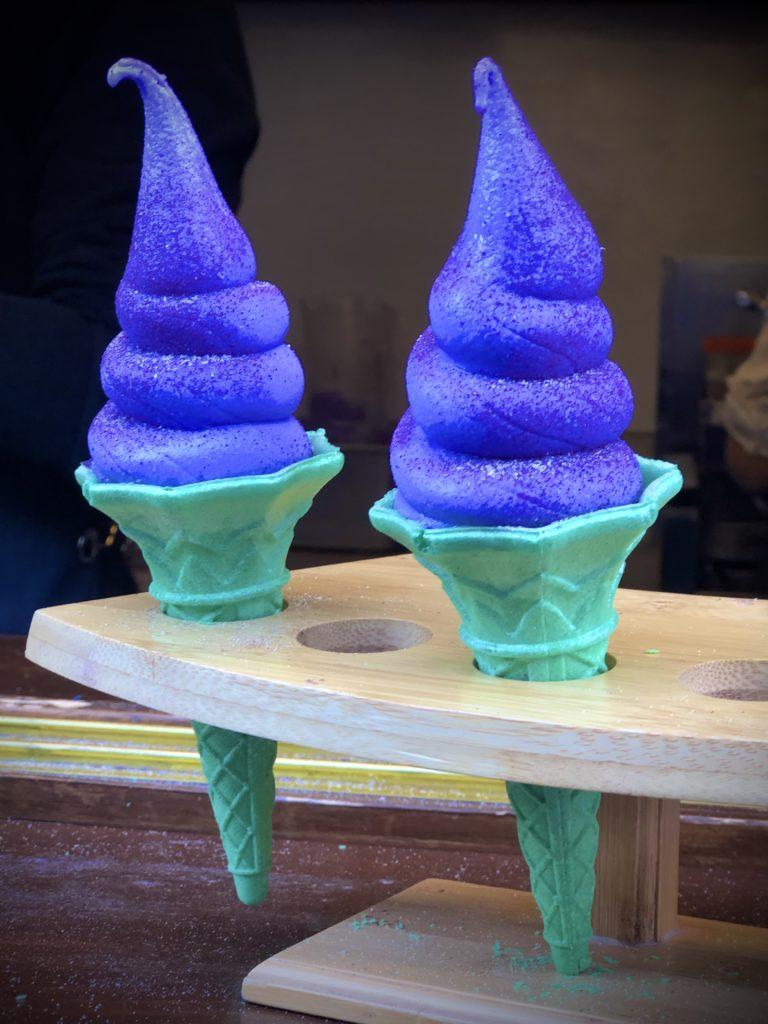 Ikseon-dong is an older neighborhood in Seoul that is part of the larger Jongno District. Yet, due to new businesses, restaurants and cafés popping up, it has become a newer, up-and-coming neighborhood.
The tiny pedestrian streets are like mazes. It's easy to get turned-around, but there's always something new to see around every corner. You're bound to see locals and tourists wandering around with bright purple ice cream cones in hand. Follow the crowds until you find the Ikseon Goro Purpleberry Soft Ice-Cream Shop. It's not just the color that makes this sweet treat so popular in the neighborhood, but this blueberry soft serve ice-cream is mouthwatering!
15. Insa-dong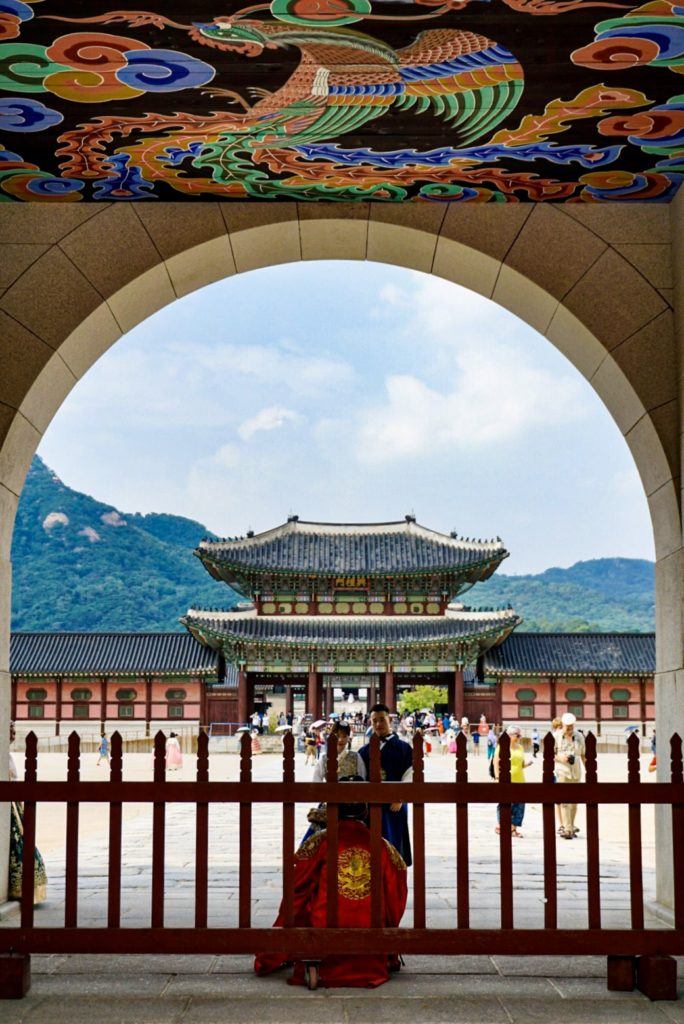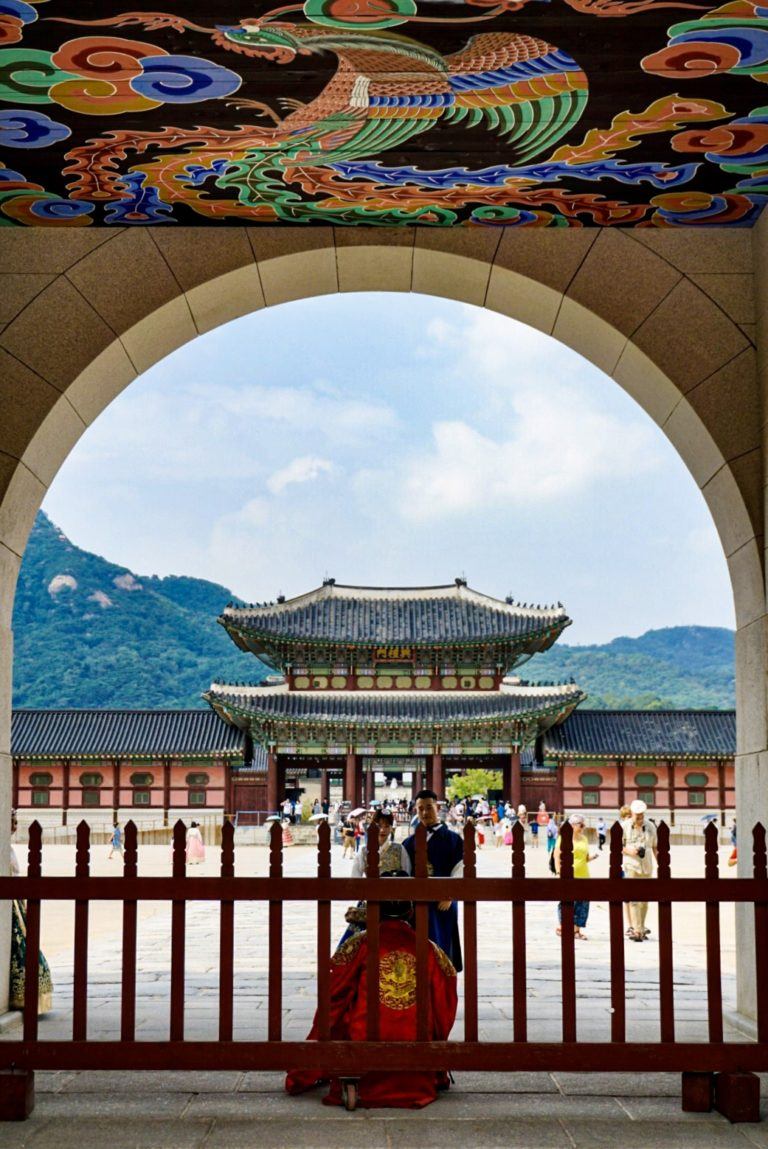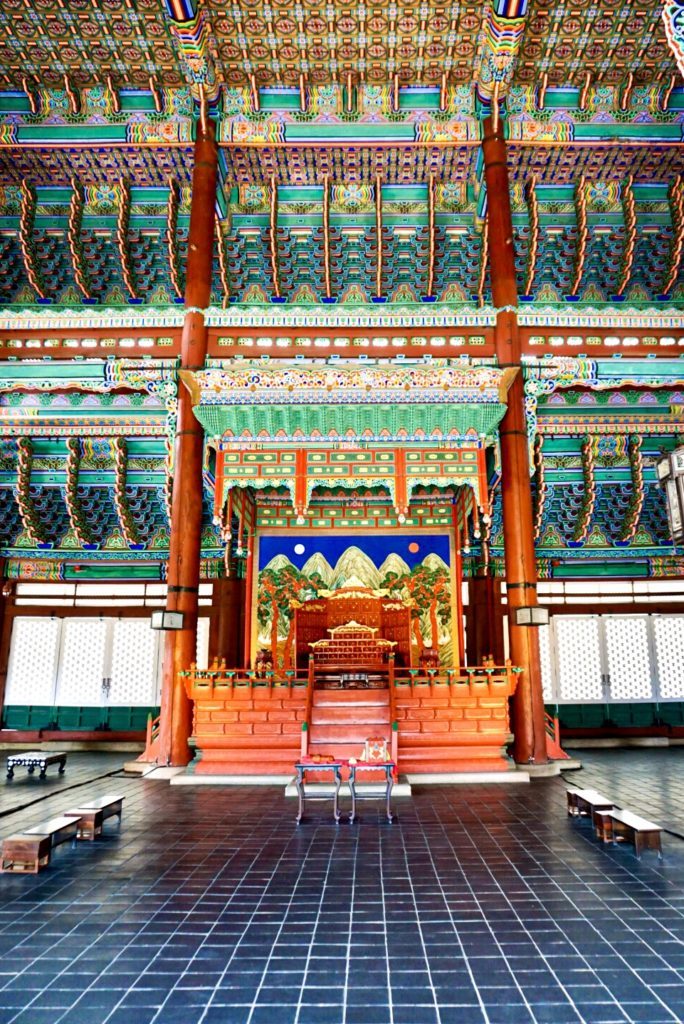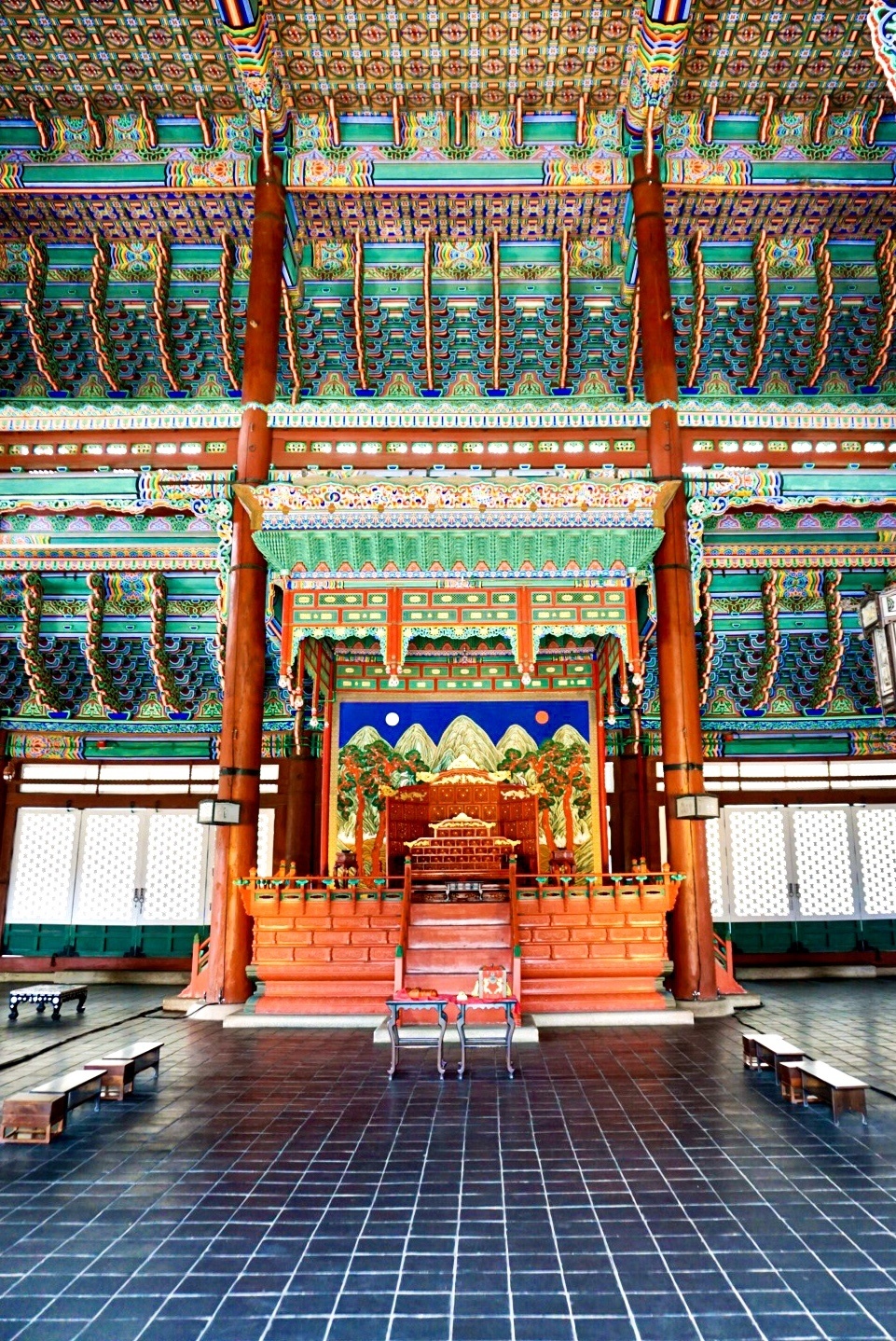 Insa-dong is the home of Gyeongbokgung Palace, beautiful parks and gardens, such as the Huwon Secret Garden, modern art, museums and galleries, and many old tea houses. Spend some time wandering the alleyways of Hanok Village, checking out traditional Korean houses, cute cafés and charming shops. Find more shops, cafés, parks and galleries down the main street of Insadong-gil.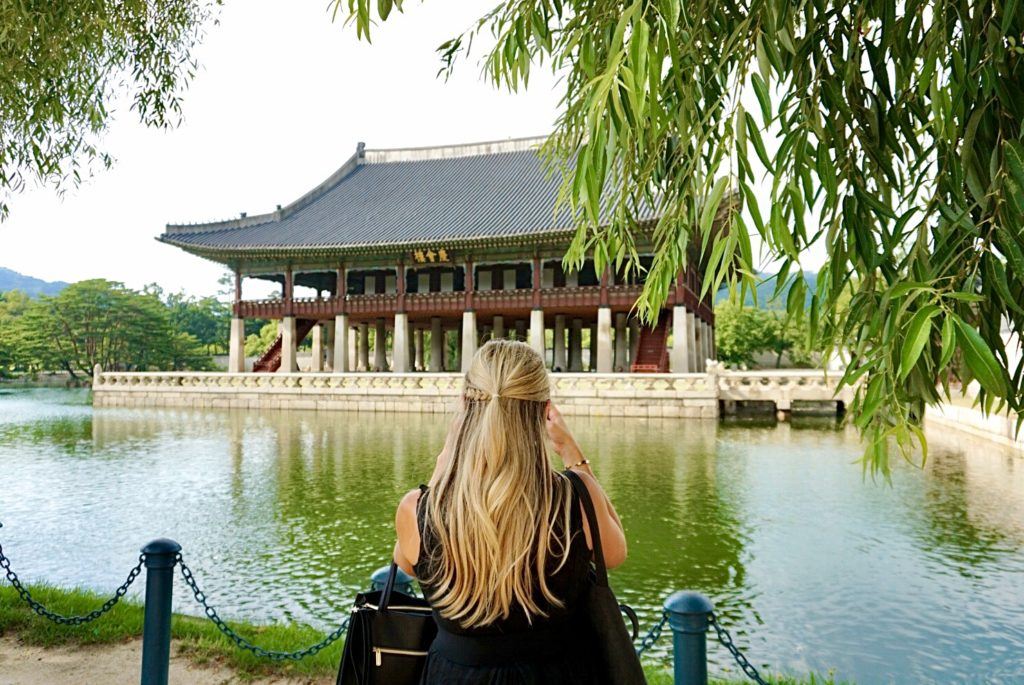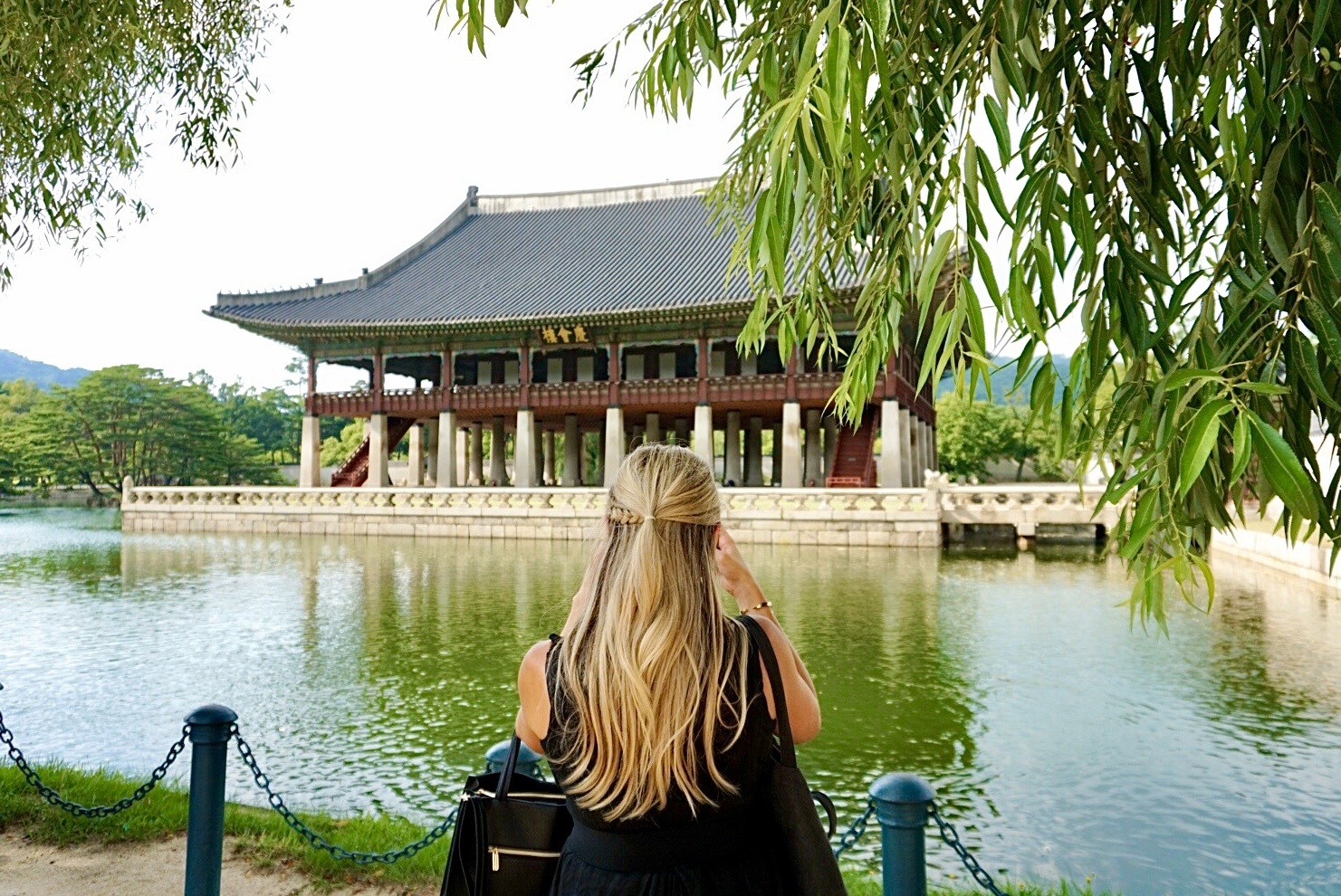 16. Itaewon
Itaewon is a young, hip, up-and-coming neighborhood attracting many foreigners and expats. Missing America a bit? This is the place to go. Here you'll find tacos, burgers, pizza and brunch spots.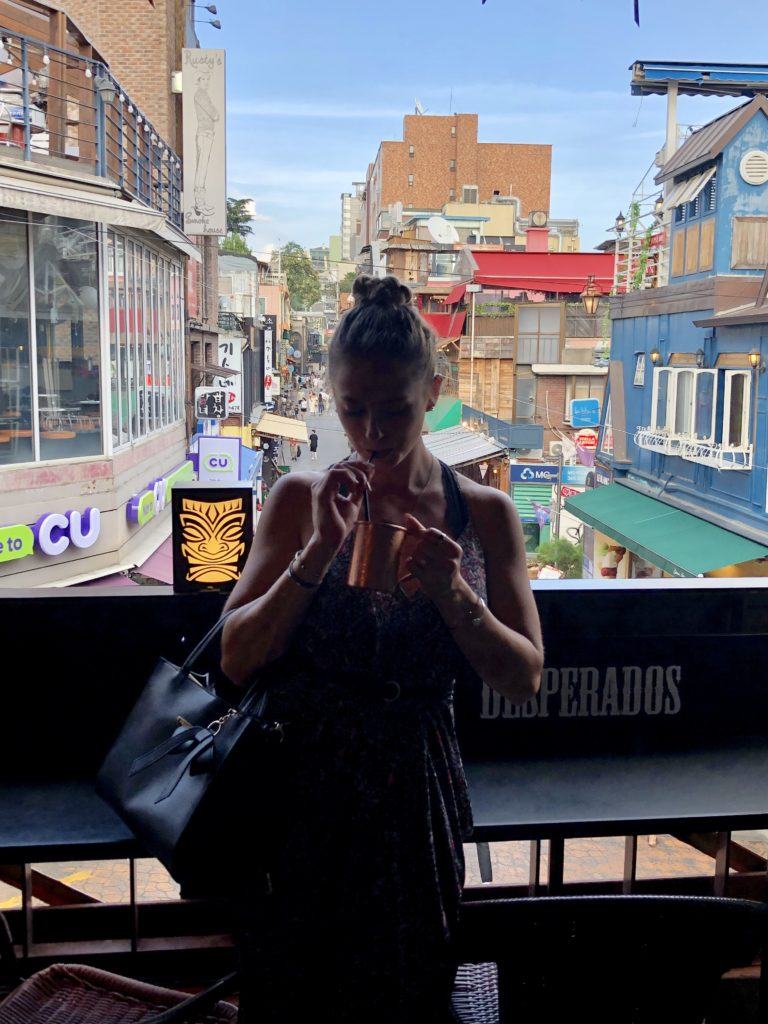 The nightlife can get rowdy, but there are many options for every preference, including chill bars and speakeasies. There aren't many cultural attractions in Itaewon, but the neighborhood does have a great view of the Namsan Seoul Tower. With being fairly centralized to the rest of the city, it's quite easy to get anywhere from Itaewon.
17. Hongdae
This neighborhood is home to Hongik University. Think college town. This area is full of entertainment, budget-savvy shopping options, quick bites, and of course, younger crowds (including many expats).
If you're familiar with "Korean sweatshirts", you can find them here. It's essentially as if someone took a word or phrase and tried to Google Translate it, but it came out just not right. With many spelling errors and questionable phrases, they're hilarious when you see them. You can even purchase your very own!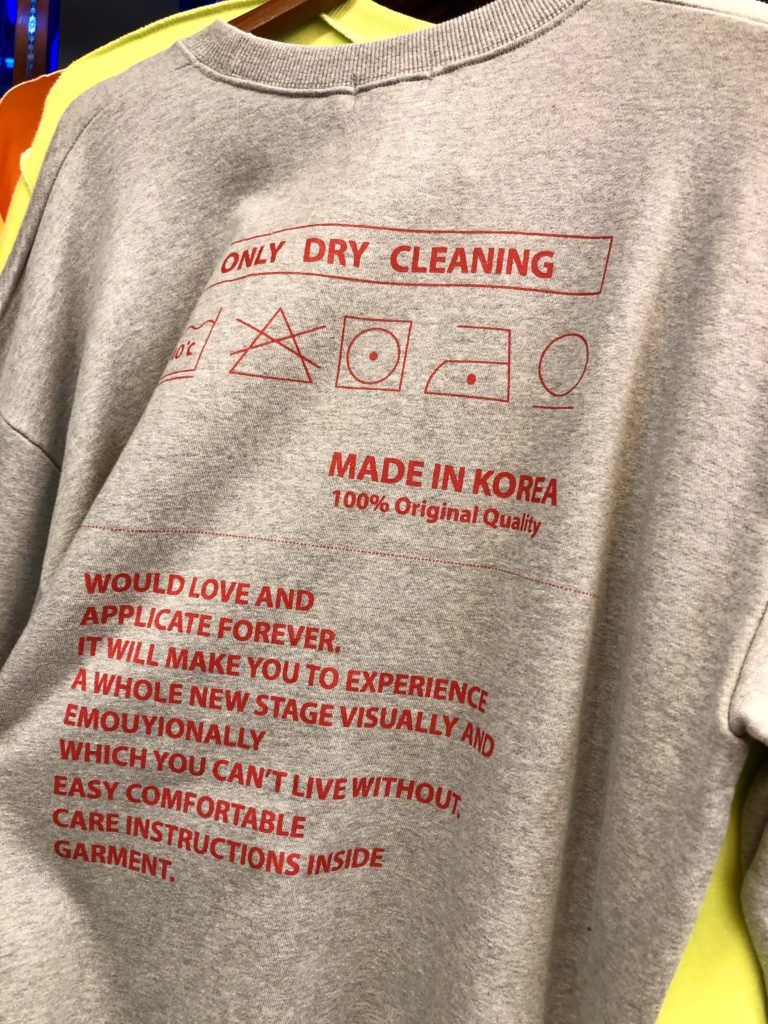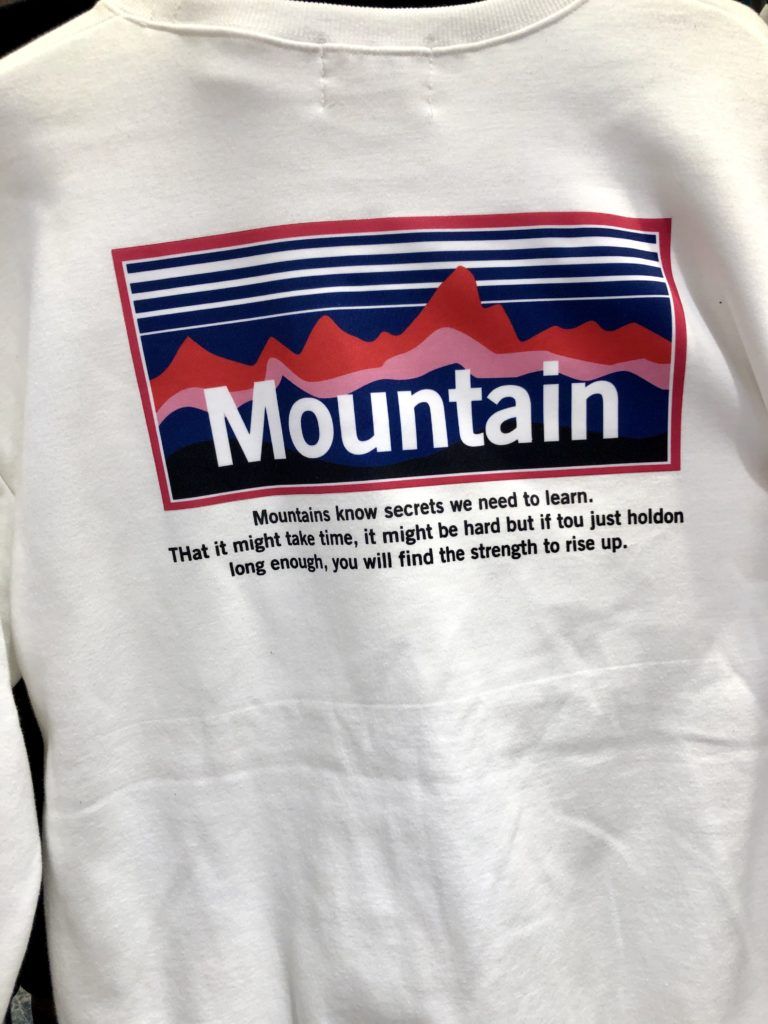 Hongdae is also a great area to check out some fun cafés, including a meerkat café and the crowd-favorite Harry Potter King's Cross Café. Once the sun sets, the parties start. The nightlife in Hongdae (use code KOREA10OFFAUG for 10% off!) is full rowdy bars and clubs. Finding a party here is never a problem. 
18. Myeong-dong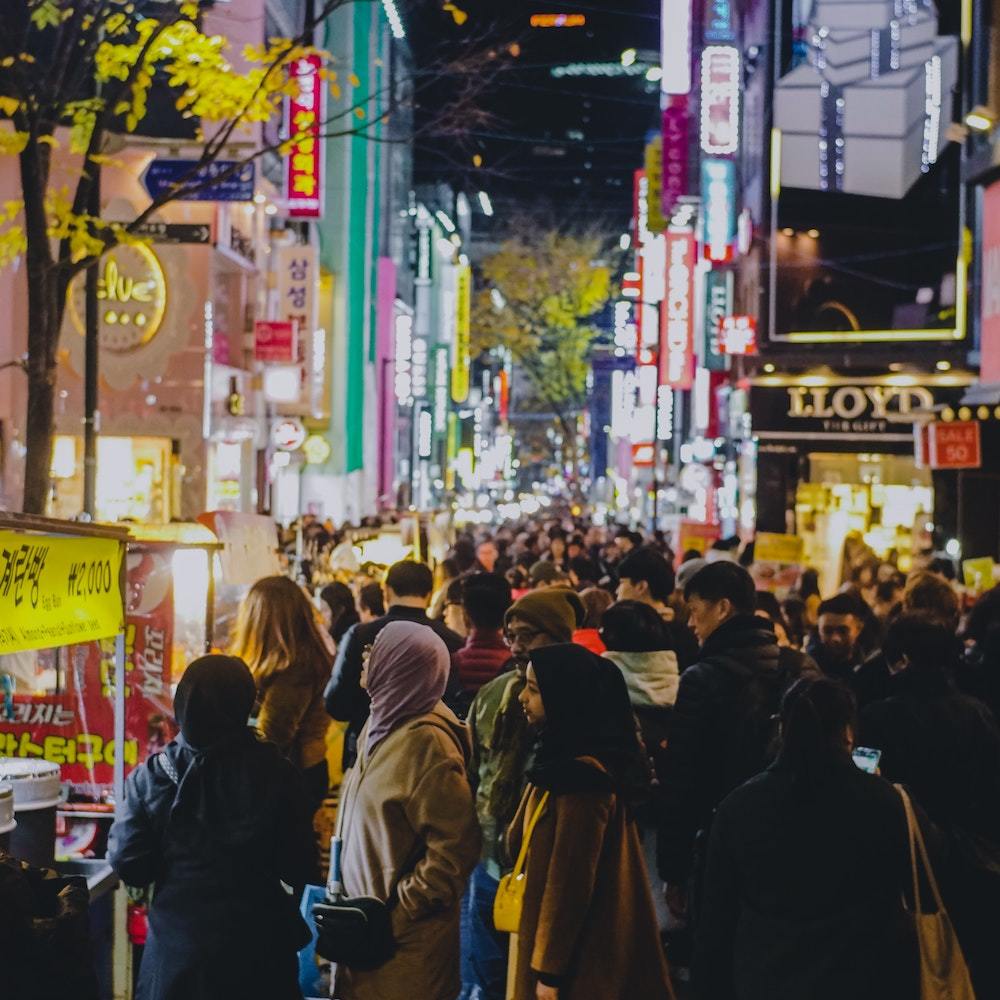 The district of Myeong-dong is comparable to New York's Times Square. Most everything popular to Seoul is crammed into this one neighborhood, making it a one-stop shop for delicious food, shopping, K-pop, cosmetics, cafés and more.
As one of the most-recommended neighborhoods to visit for first-time tourists, the chaos is seriously real. Be patient with the crowds, go with the flow, keep your belongings close, and ask for help if you get lost. Many younger locals who work in Myeong-dong shops are fairly fluent in English. There are also English-speaking informational tourist workers that wander around the crowded streets to help with directions.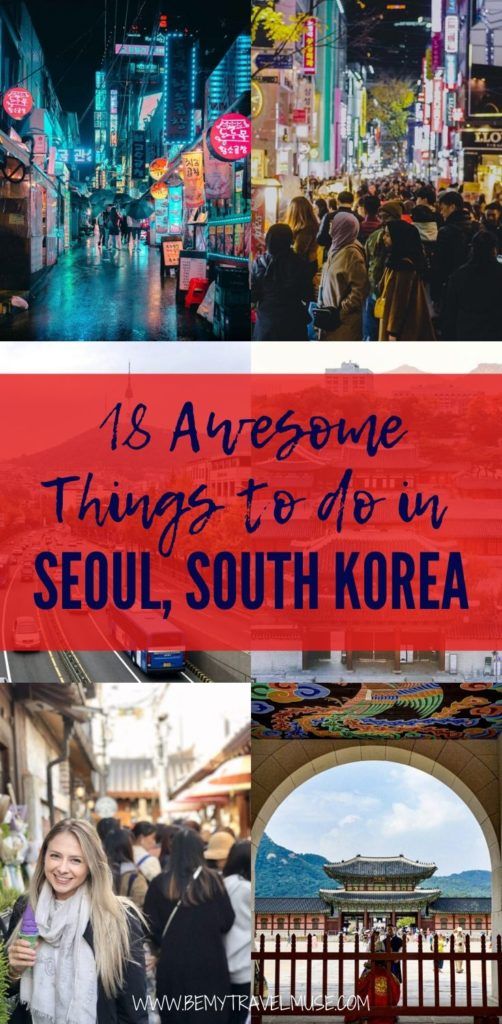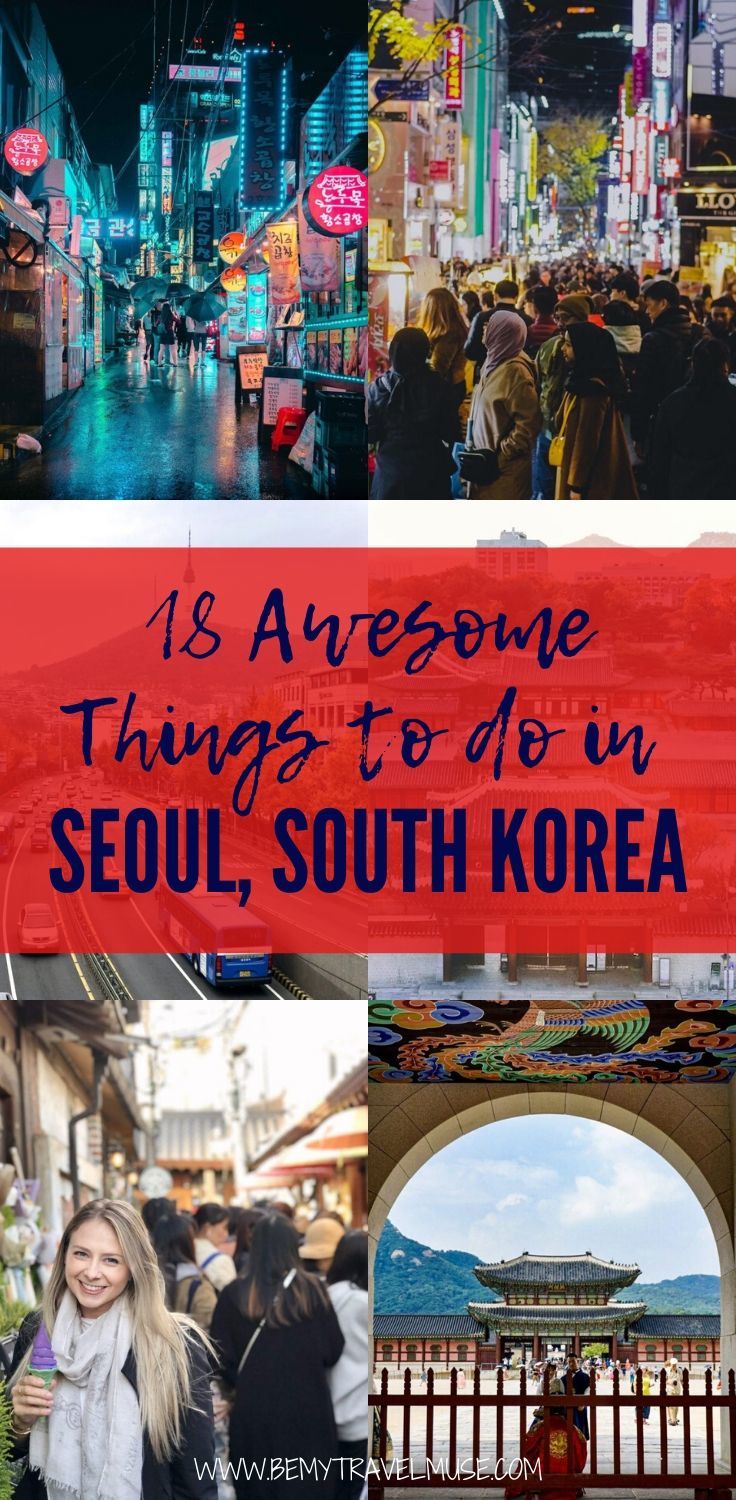 This vibrant city has so much to offer visitors, from little delicious pockets of food to cultural wonders. I hope you enjoy it as much as I do.
What are some of your favorite things to do in Seoul?
About the author: Kylie Loyd was born & raised in Michigan. A New Yorker at heart, adventure took ahold of her fate and brought Kylie to her [now] husband, who leads her around the world via U.S. Air Force. Kylie Loyd has lived on three and traveled to four different continents in the past two years. With moving around the world so frequently, finding work with a background in event management was a struggle while living the "drifter life". Kylie became certified as a personal trainer to appease her passion for fitness, and also started her blog, gocatchthedrift.com. Today, she blogs about the travel opportunities for military spouses around the world, and also enjoys including ways to stay fit and healthy while on the road.
*Some links in this post are affiliate links to tours we love and recommend. Any purchase you make supports us at no extra cost to you. Thanks for your support!