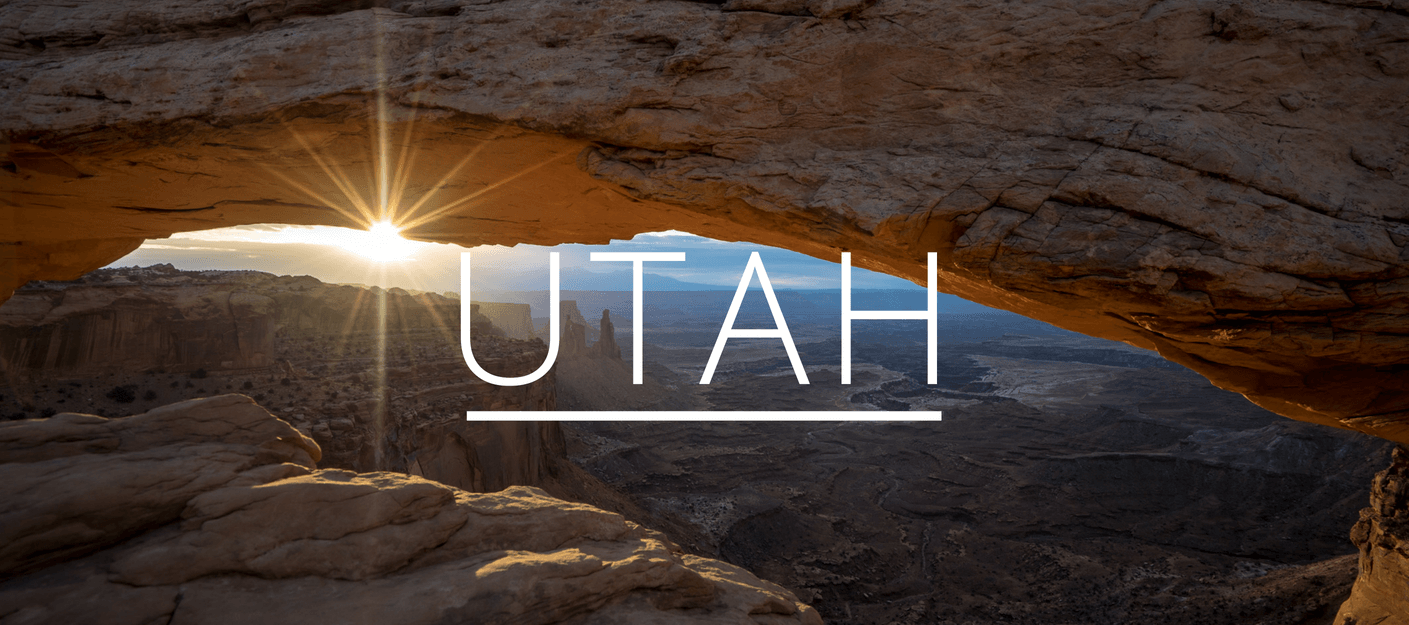 Utah is famous for its incredible landscape - that I knew - but it wasn't until I went and explored some of the more off the beaten path parts of the state that I realized how special it really is. Zion and Bryce National Parks are incredible, no doubt, but head into the state parks and the national monuments because not only will you be blown away by the orange rocks, the slot canyons, the hoodoos, and the incredible canyons, but you also might be the only one there!
Utah is an outdoorsy person's dream with an almost endless menu of hiking, bouldering, canyoning, and kayaking. It's also easy on the budget. I free-camped for almost the entire time I was there thanks to all of the public lands. If you love stars, endless open spaces, and that dry desert warmth, be careful going to Utah, because you won't want to leave!
Where in Utah?

Utah
Watch My Videos from Utah
Accommodation
Budget Solo Travelers (free - $20): Campgrounds are widely available – more than 7000 of them, actually. There is a lot of Bureau of Land Management (BLM) land that is owned by the public out in Utah. That means that you can find free camping in these areas as long as you Leave No Trace and are not visible from the highway. This website is really helpful if you need some help finding options in your area. Expect to pay an $8 reservation fee for the state parks, with extra charges applicable for vehicles. The conditions and amenities available vary from one campground to another. Hostels are mainly located in major cities like Salt Lake City, with a dorm room starting at about $15.
Mid Budget Solo Travelers ($35 and up): Motels in Utah are full of character and widely available throughout the state. Price starts at about $35 for a basic double room. Check out the locally-run bed & breakfasts for a more localized experience. Prices start at $50. As for a more luxurious night's stay, there are plenty of hotels, resorts, and lodges available. Airbnb averages at about $35 for a private room, and at about $80 for an entire unit.
Transportation
Getting There: The main international airport is Salt Lake City International Airport. Direct flights are available from most major cities within the US, as well as France, the Netherlands, Mexico, and Canada. Buses and rail are available from neighboring states. Greyhound is the primary bus company traveling in and out of Utah. As for trains, FrontRunner Commuter Rail and Amtrak run daily between Chicago and San Francisco, making stops at a few stations in Utah. However, because of its size (Utah is the 13-largest state in the US), the most practical way to get around is by car. All major car rental companies can be found at the airport and most major hotels.
Getting Around: The public bus network within Salt Lake City is efficient and affordable – you can even travel for free downtown within the Free Fare Zone boundaries, which cover many attractions and stops. For train traveling, there is TRAX light rail – which covers routes to major attractions, costing about $2.50 for a single trip. Uber and Lyft are also available.
Food
Local Eats ($5 - $15): Popular local foods include burgers, scones, and funeral potatoes. This means most meals are hearty. Utah is also famous for its bear lake raspberries, melons, and "fry sauce" – a ketchup and mayonnaise combo. If you are doing a road trip, buy your groceries at the local supermarket and cook your own food. A week's worth of groceries costs about $80 - $100 at the smaller grocers.
Restaurants & Bars ($20 and up): There are plenty of restaurants, cafes, and bars in the hiking towns in Utah. Classic American style breakfasts are served at funky cafes, great coffee be found easily, and international cuisines are plentiful, especially Mexican, Italian, and Asian food. For those who prefer fresh produce, farmers markets are also on the rise. As far as nightlife goes, though Utah has stricter regulations than its neighboring states, there are still plenty of bars, lounges, and clubs in the cities and ski towns.
Things to Do
Take an American Southwest Road Trip: I used to think that the best things to see were international until I did the American Southwest road trip and realized what incredible canyons and wide open spaces I'd been missing all this time that were never all that far. Specifically in Utah, you'll see an overwhelming amount of options for camping, hiking, biking, canyoning, kayaking, etc. One can easily spend months here!
Hike Coyote Gulch in Grand Staircase Escalante: Grand Staircase Escalante National Monument is a massive sequence of sedimentary rock formations stretching from Zion to the Grand Canyon. It's an outdoor enthusiast's dream with hiking, rock climbing, bouldering adventures, 4×4 roads, and wide open spaces that you can climb all over and free camp in. There are thousands of hikes you could do in the Grand Staircase, so pick one that best fits your schedule and fitness.
Check Out Zion Observation Point: Zion's warm orange rock will have you in awe, and the views will take your breath away. Regardless of which hike(s) you choose, you're going to see something amazing. It'll just be that much more amazing if you make it to Observation Point! The hike itself is perfect for anyone looking for an out-and-back day hike that is still solid and challenging. At the viewpoint, you will see the top of the canyon walls as well as the canyon itself. For a less crowded experience, start out early.
Catch The Sunset At Dead Horse Point State Park: Dead Horse Point was one of the most impressive views I saw on the American Southwest road trip I took. While the park is small and hence gets crowded easily, the majority of the view is totally open and has plenty of spots where one can enjoy in privacy.
Go Skiing: Utah is known for its amazing powder in the winter months. The most famous areas to ski are Park City and the outskirts of Salt Lake City.
Apps to download 
AllTrails (connect new trails and other hikers), TrailTracker (for navigation)