Tokyo is easily one of the most captivating cities in the world with its advanced technology, unique culture, and delicious cuisine. From themed robot cafes to the blooming Sakura trees to the digital teamLab museum, there's so much to do in Tokyo it can be tough figuring out where to start.
I've been to Tokyo 3 times, and each time I refine the perfect itinerary even more. This guide has some of the best things to do in Tokyo, broken down into what I recommend doing each day, including the delicious, the cultural experiences, and the weird and amazing:
Day one: Harajuku and Delicious Food
1. Hie Shrine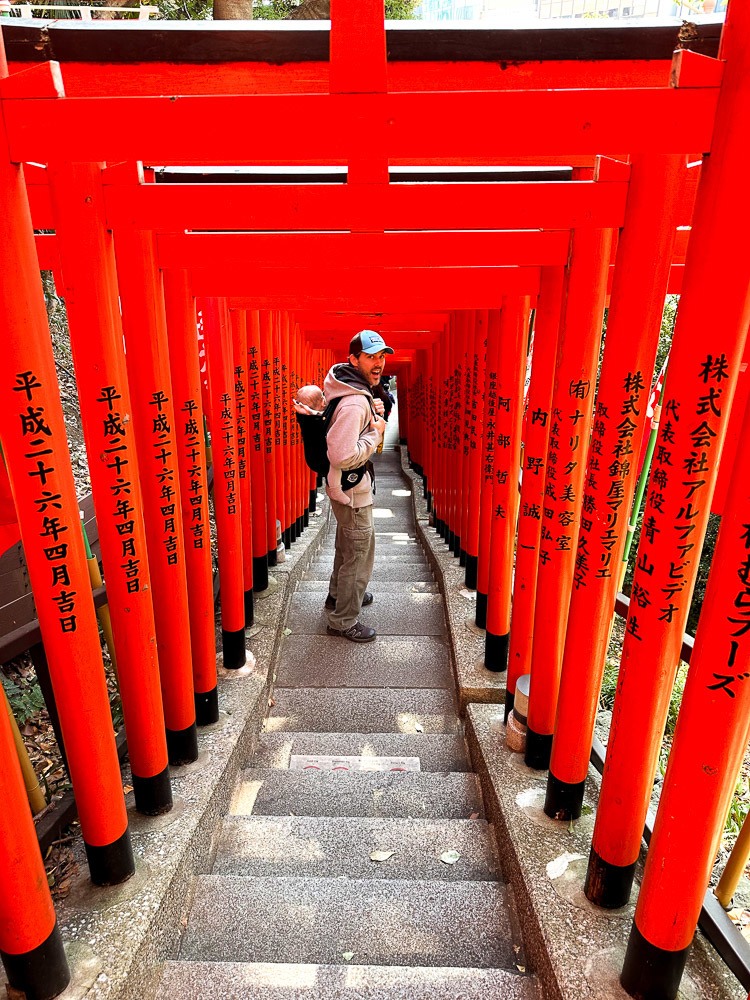 Begin your day with a walk through the torii gates at the Hie shrine, reminiscent of the famous torii gates at Arashiyama in Kyoto. The brightly colored stairway provides the perfect photo op, and if visiting on a weekend, you'll see locals at the temple at the top queueing up for prayers.
2. Yoyogi Park and Meiji Shrine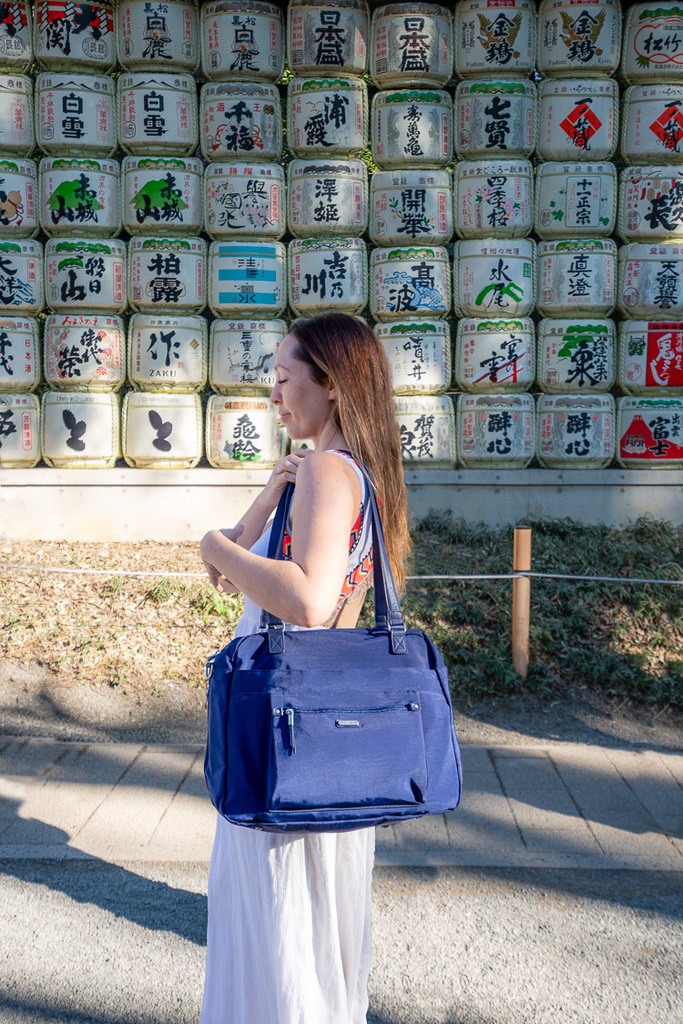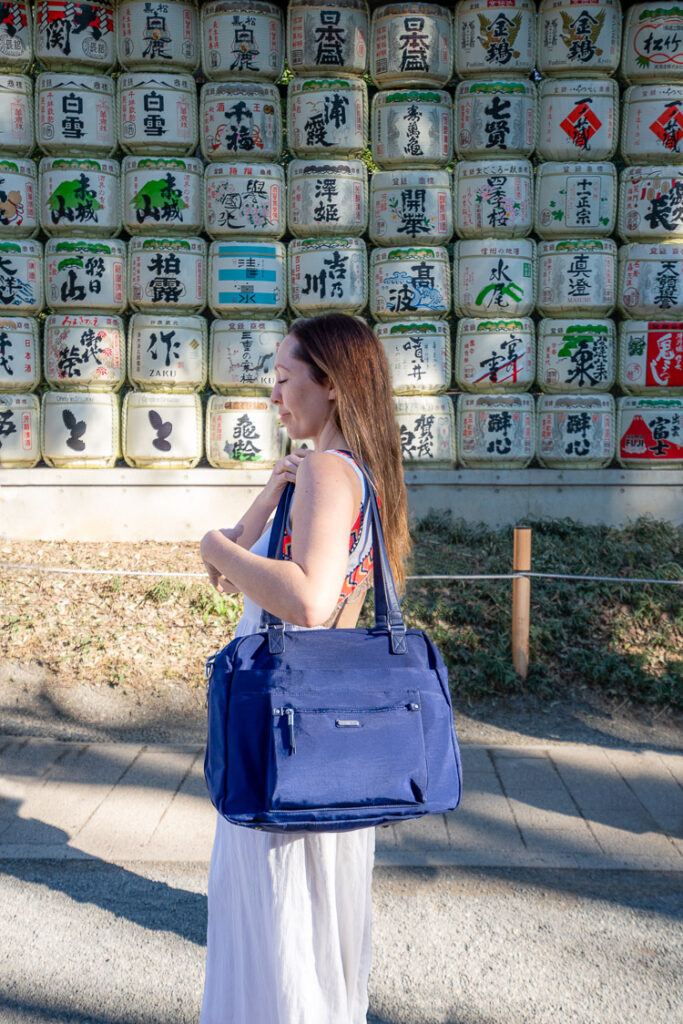 Next make your way to Harajuku station to check out one of the must-see parts of Tokyo. Before venturing into the fashionable, funky, and quirky Harjuku, I recommend crossing to Yoyogi park for a stroll through a gorgeous, green park with changing leaves in the fall and cherry blossoms in the spring.
You'll walk through it on the way to Meiji Jingu shrine, passing the barrells above on your way. There's a cafe with snacks, coffee, and ice cream as well, though there are some great eats in Harajuku to save your appetite for!
3. Harajuku Shopping and People Watching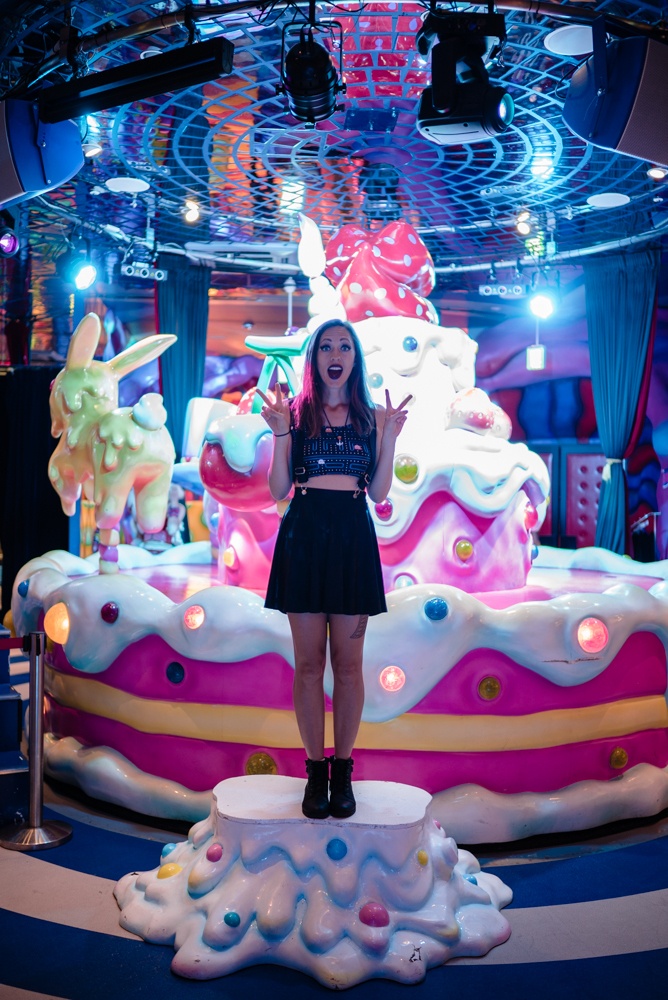 If you like bright colors, Alice in Wonderland-esque design themes, and all kinds of inventive desserts, you absolutely must explore Harajuku. It's the perfect place to shop for clothes (I rock my sweaters from there all the time), people watch, and eat crepes and ice cream.
You can see everything I did there in the video below, though, sadly, the monster cafe has closed.
Read more: 10 Quirky Things to do in Harajuku, Tokyo
4. Omotesando Photo Op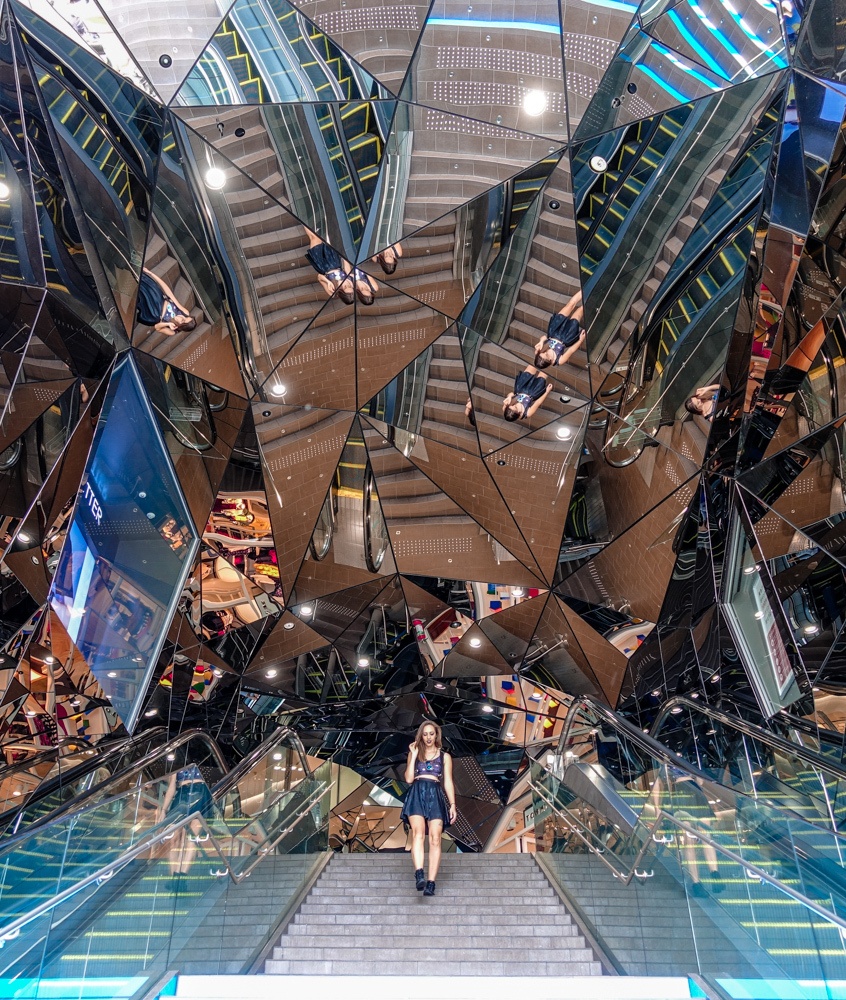 After you're done exploring the Harajuku area, you'll come to Omotesando where this mirrored escalator provides a perfect photo op of the street outside, or ask a friend to take a photo of you coming down the stairs. I've never seen anything quite like it in the world!
5. Robot Restaurant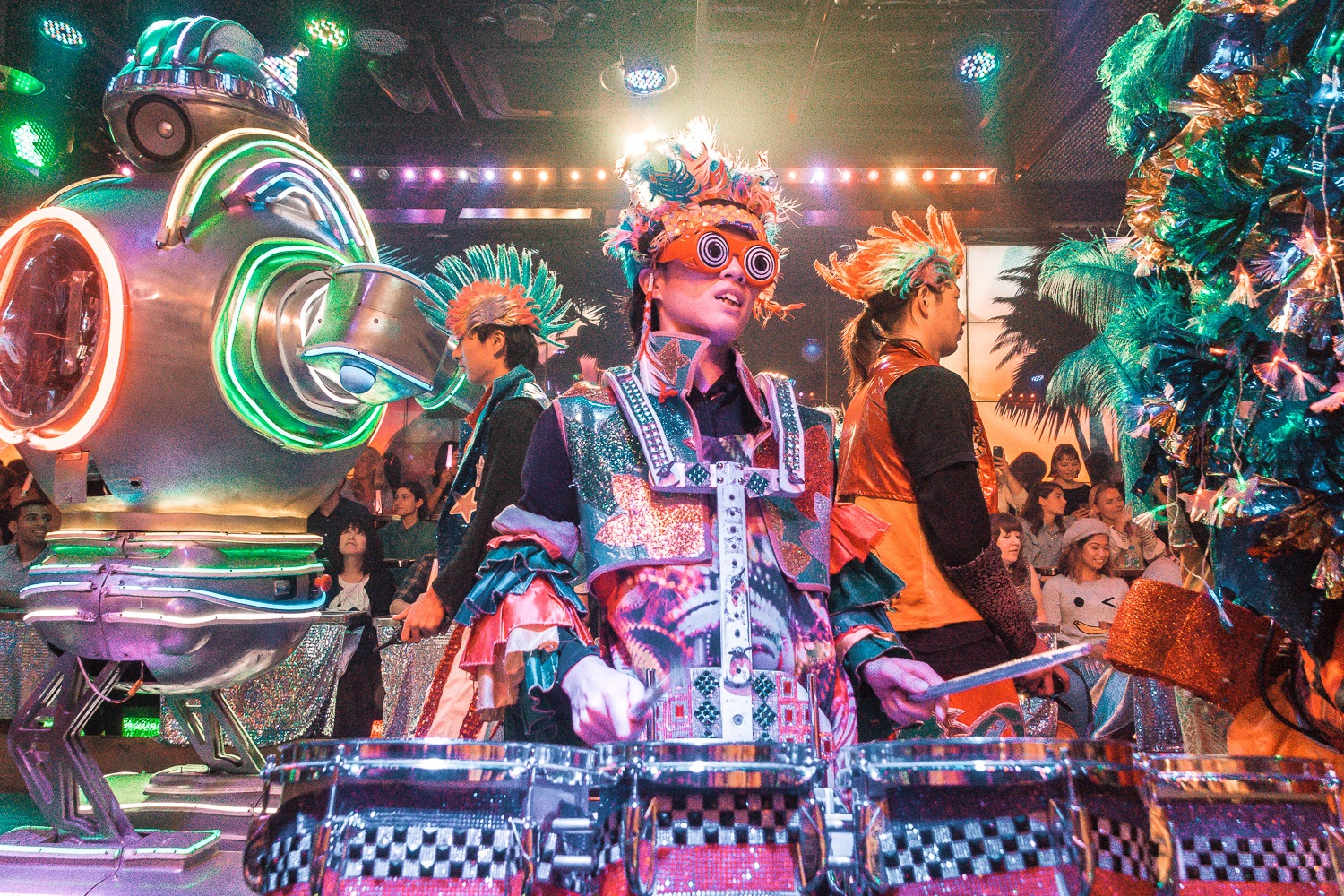 The Robot Restaurant in Tokyo is situated in the infamous area of Kabuchiko in Shinjuku, just north of Harajuku. From the moment you step into the building, you will be met with glittery walls and neon colors everywhere. For 90 minutes, you get the dinner show of a lifetime where robotic machines are fighting each other, dragons are spitting out real fire, and ninjas are swinging their swords while the audience is swinging their glowsticks.
I recommend buying tickets before you go, because it's a very popular show, and tickets usually sell out. There are 3 daily shows, and the earliest one is usually not sold out during weekdays. It's also possible to buy last minute tickets at the door if there are some available.
Note that the cafe is temporarily closed due to COVID.
(Recommended by Alex of Swedish Nomad).
Day Two: Ramen, Shibuya Crossing, and Nakano
6. Shinjuku Gyoen Park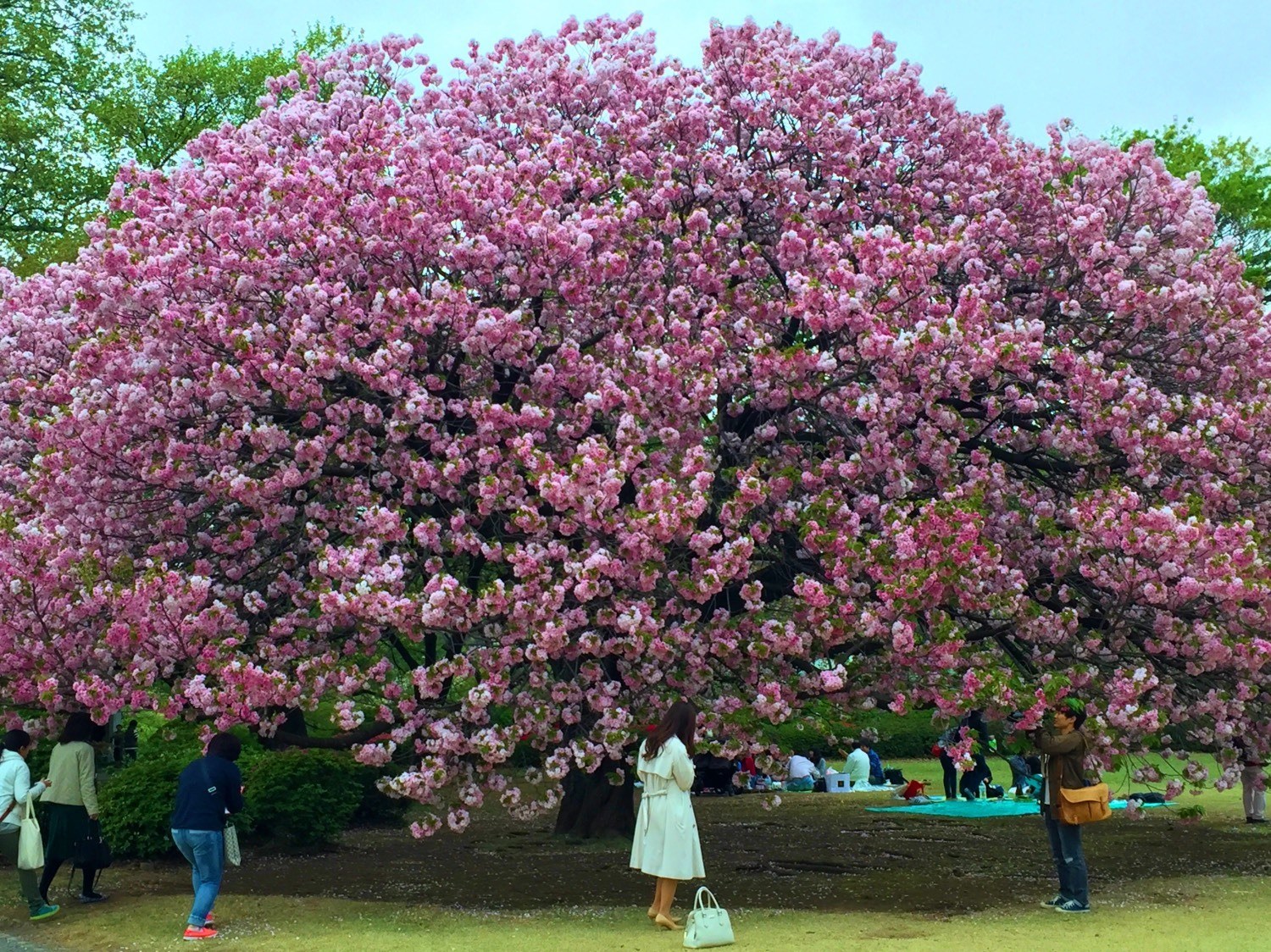 Begin your day with Shinjuku Gyoen park. Although beautiful at any time of year, it's particularly stunning during spring. It's a huge park that's like an urban oasis in the middle of Tokyo during sakura (cherry blossom) season. You can see hundreds of trees with over 12 different varieties of blossoms all blooming with delicate pink and white petals. Another bonus when visiting at this time of year is watching the tradition of hanami, where groups of Japanese families, friends and colleagues celebrate the arrival of spring under the cherry blossom trees with picnics and songs.
(Recommended by Kylie of Our Overseas Adventures.)
7. Shibuya Crossing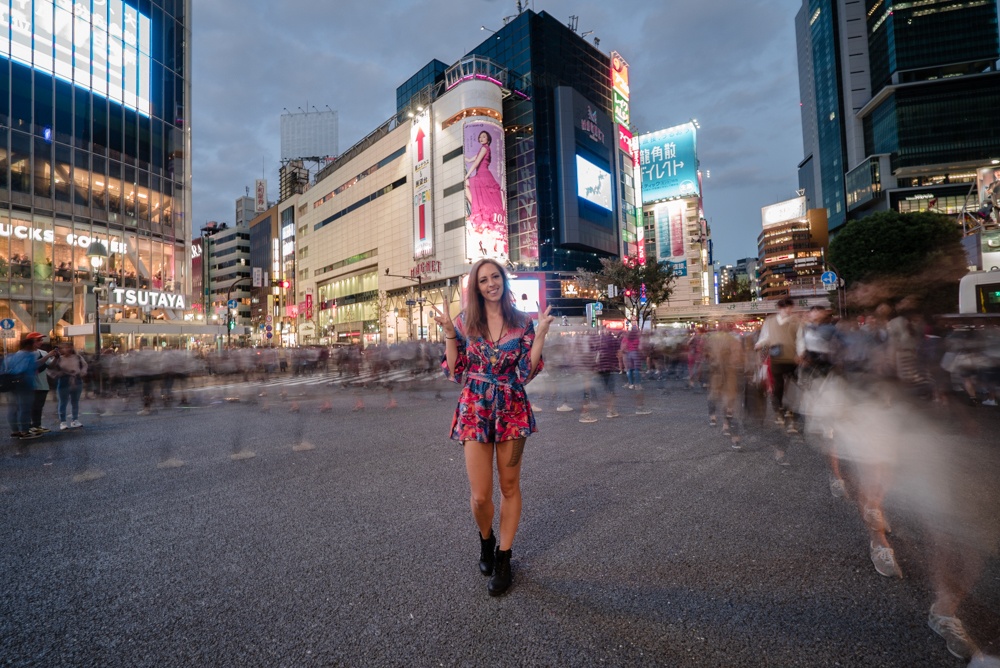 Probably the most famous crosswalk in the world, the Shibuya crossing is known for having thousands of people crossing per minute! If you want to see it from above, the Starbucks is a popular place to check it out.
To get a photo like this one, have a friend with a tripod take a long-exposure photo of you standing still while the sea of people crosses. It's best to do this not actually in the cross walk so as not to block people. Don't worry about cars, as it's an all-way stop.
8. Ramen Tour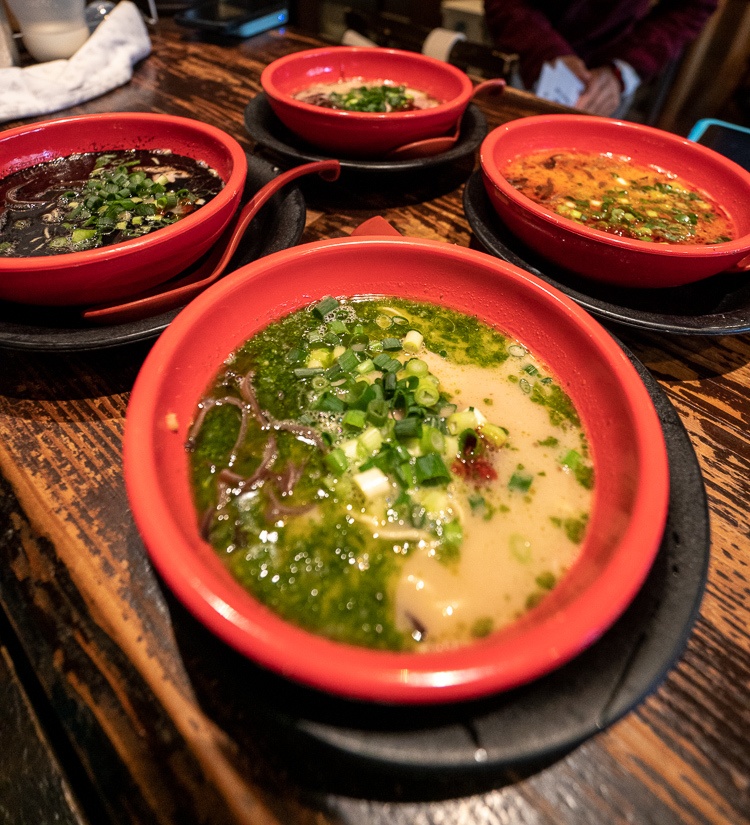 Shibuya is the jumping off point for my next must-do, a six-bowl ramen tasting tour that stops by three different ramen restaruants that are all famous for different styles of ramen.
Historically considered a working class, fast food, this spin on the classic dish lets you try everything from traditional, miso ramen to inventive flavors including pesto and squid ink, finishing with curry ramen. Since I did this with my partner, we split each bowl, allowing us to try the whole menu of TWELVE different flavors and bowls of ramen. You can book it here.
9. Nakano Broadway Ice Cream and Photo Op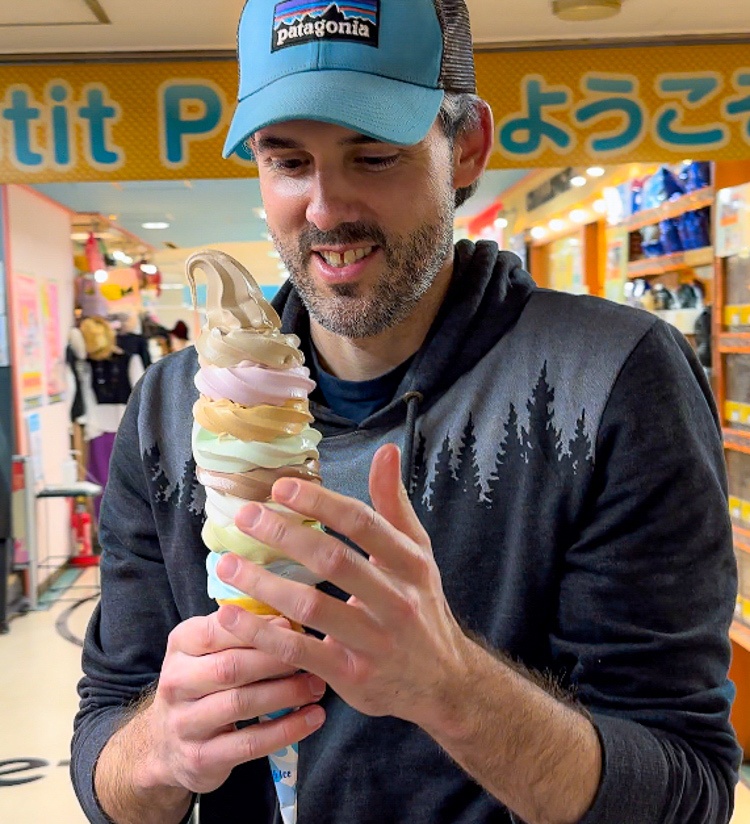 Believe it or not, we went for ice cream after the ramen tour! Although you might not have much room left, the stacked, multi-flavor ice cream at Daily Chico in Nakano broadway is a must-try. Though the flavors aren't always the same, you can probably count on banana, coffee, chocolate, vanilla, matcha, and strawberry.
You don't have to do a full stack, but we did because just LOOK AT IT.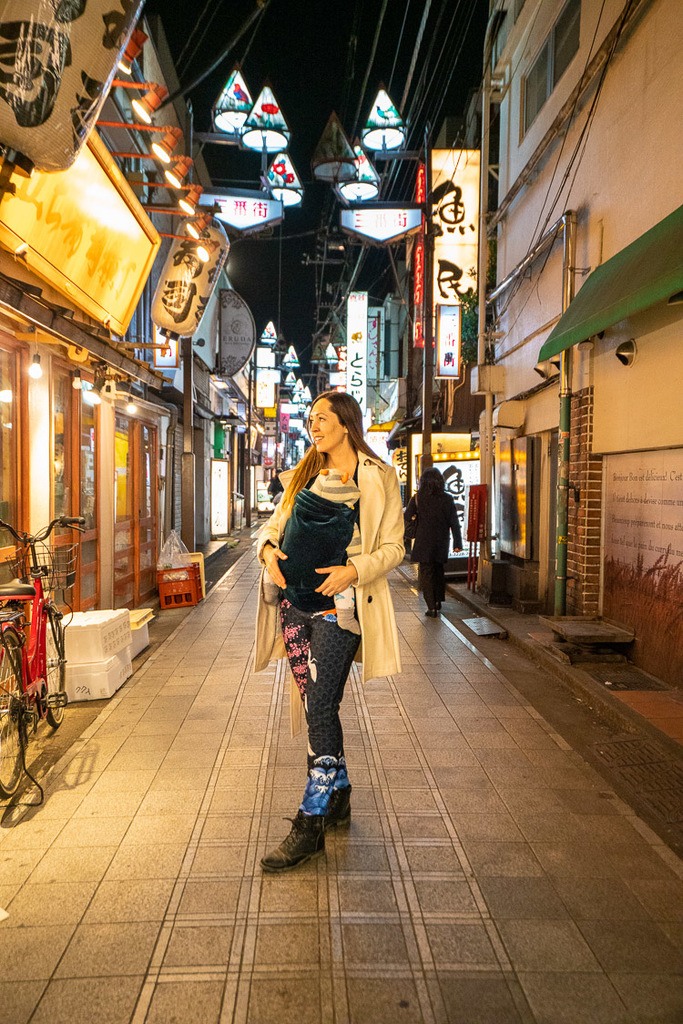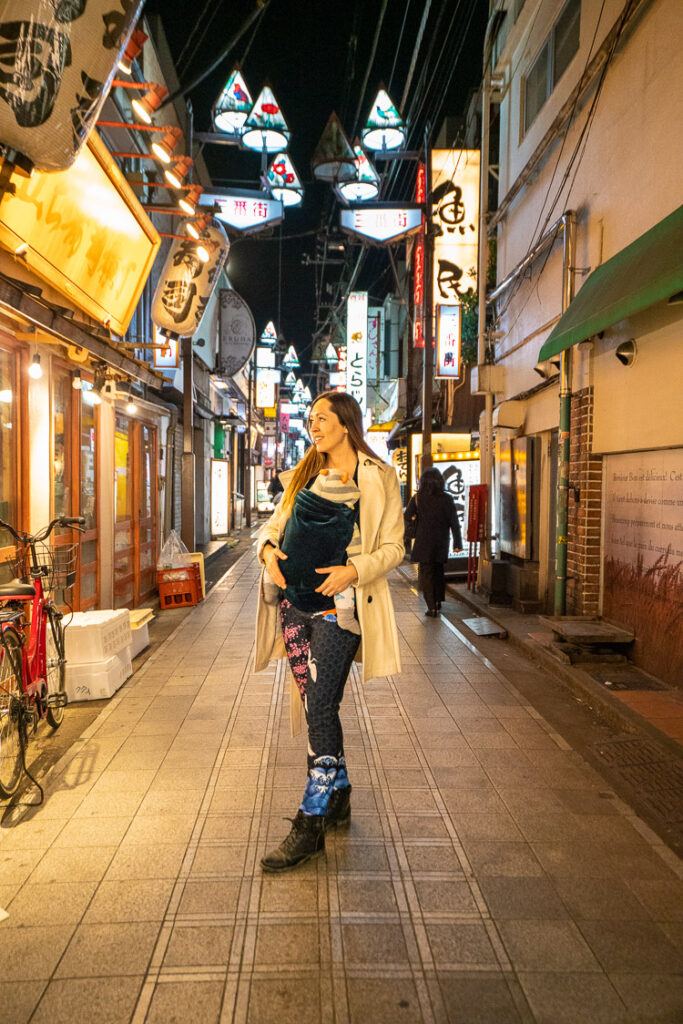 While walking the broadway from the metro station, glance down the alleyways to the right for incredible photo ops. I was surprised by how uncrowded they were and how cool the photos turned out.
Day Three: teamLab and Kaiseki
10. Senso-ji Temple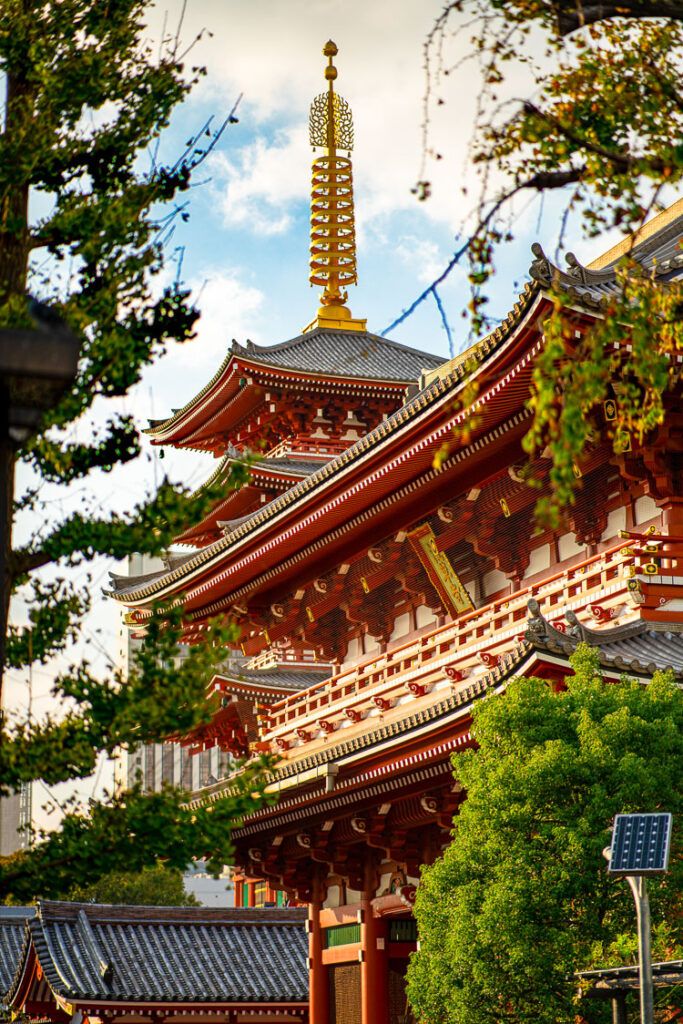 This one is a bit out of the way from the rest of the suggestions on this list, but it's also one of the must-sees in Tokyo, and worth the trek.
Senso-ji is an ancient Buddhist temple located in the Asakusa neighbourhood of Tokyo, and is one of the oldest and most significant religious sites in Japan. The temples' vibrant reds and golds and the towering pagodas are beautiful, plus you can see locals come to pray and throw coins, making it a true cultural experience as well.
11. Tsukiji Market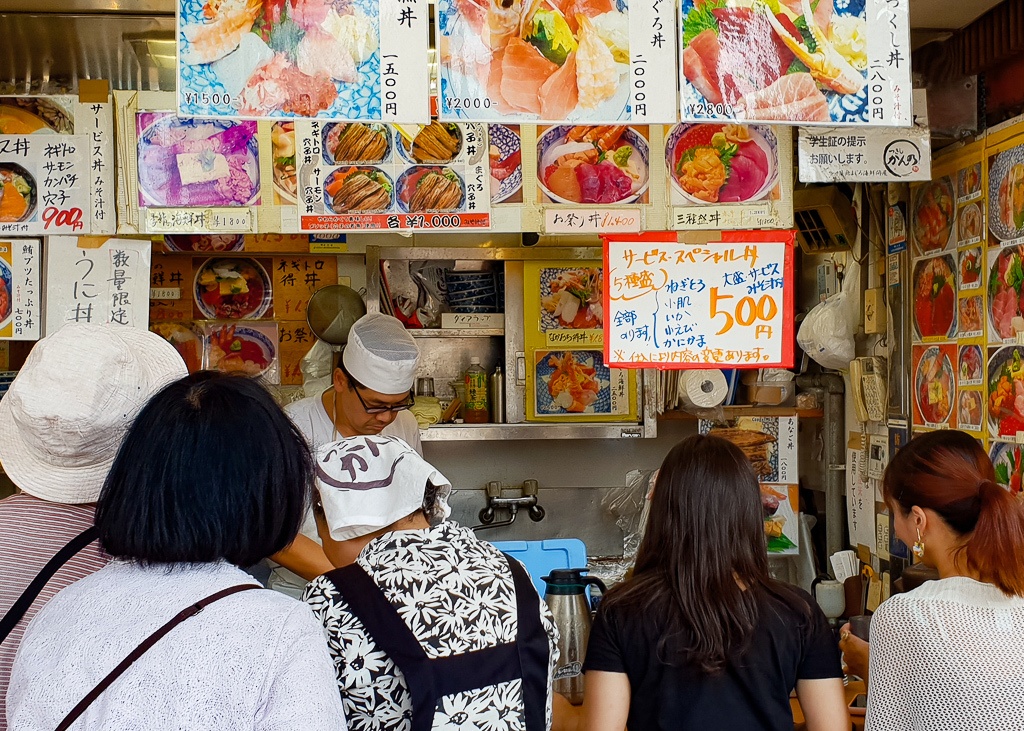 If you're hungry before hitting up teamLab, head to the former Tsukiji fish market where there are dozens of street stalls and small cafés with an abundance of tasty treats. The famous tuna auction may have moved to Toyoso, but the bustling market atmosphere remains at the old outer market site. Must tries: The freshest sushi, sea urchins eaten straight out of the shell, and delicious wasabi tempura crab sticks.
(Recommended by Katy of Untold Morsels)
12. Sunamachi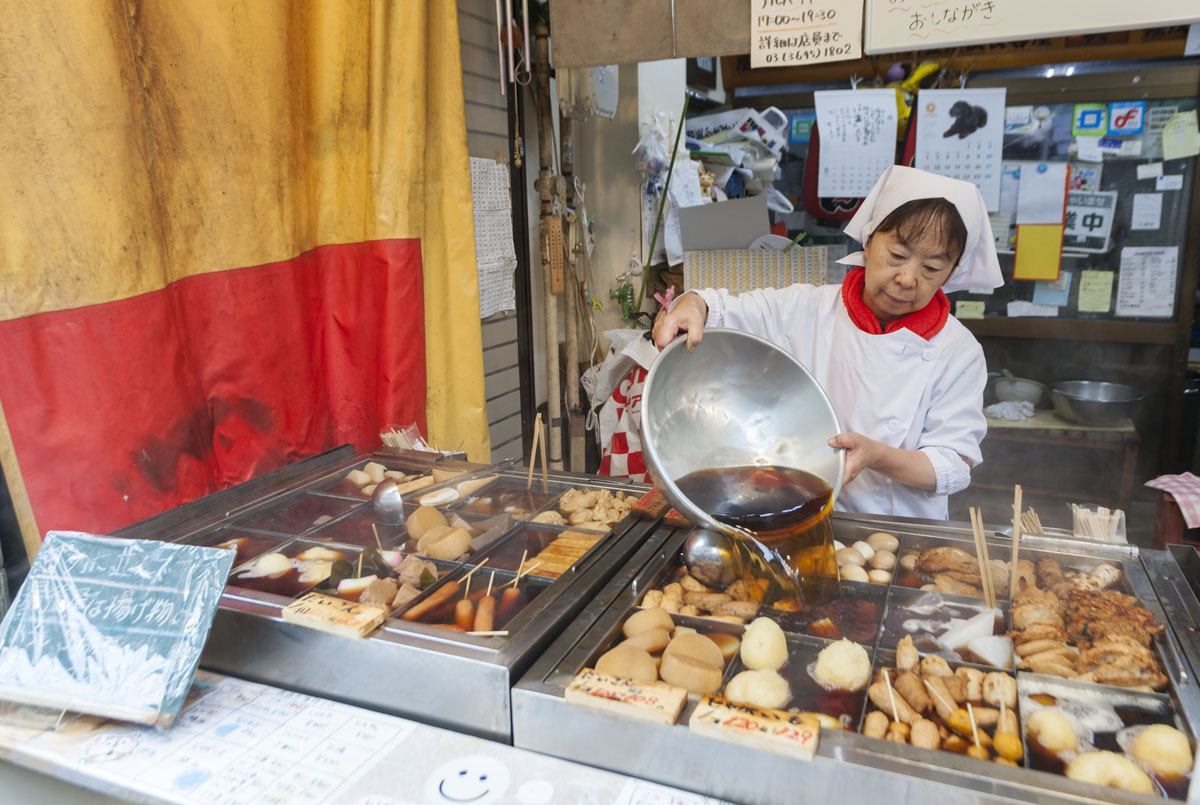 Not as interested in seafood? There's another area close to teamLab where you can find more 'street food' options. Sunamachi is a pedestrian shopping street in Koto Ward, and one of few places in town where eating on the street is commonplace. Sunamachi is also known as 'side-dish' street, as is lined with food shops and stalls selling food that is traditionally enjoyed as a side dish with rice, like tempura, pickled vegetables, yakitori, and specialties like oden (pictured above) which is skewers of tofu and vegetables in a light soy and dashi broth.
(Recommended by Margherita of The Crowded Planet)
13. teamLab Planets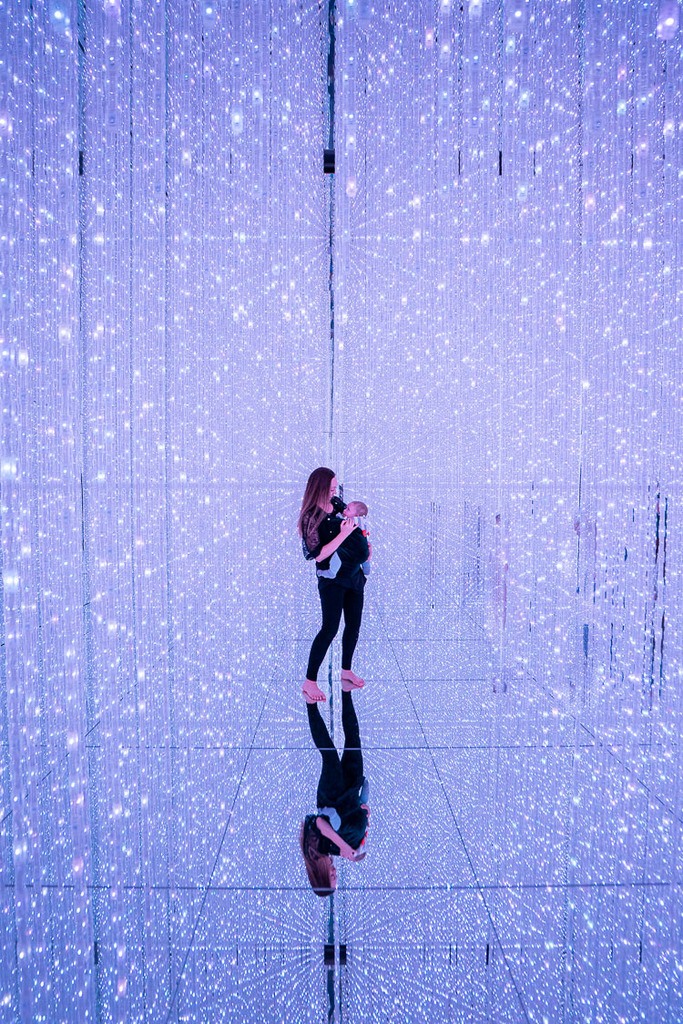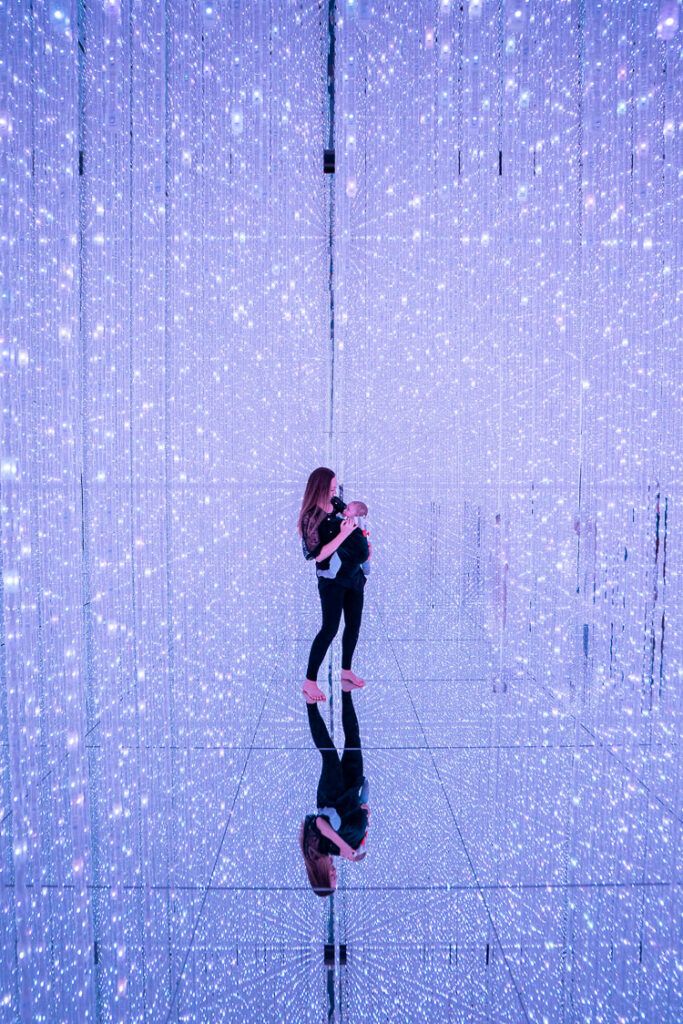 Do not miss a TeamLab exhibit! This art collective's immersive art experiences get me every time. Imagine glittering lights synced to music, hanging flowers (they're real orchids!), and walking through water with digital koi fish projected onto it. They tend to only remain open for a few years, and TeamLab Planets should be open for another year or so.
I've been to two teamLab exhibits now, including the now-closed Borderless, and they are always worth devoting at least 2-3 hours to. I highly recommend going in the hours before closing to have fewer people in your photos. Book your ticket ahead of time too: this one somehow let us skip the whole line! Entrance is ¥3200.
See the exhibits below:
If you didn't stop by either of the food markets mentioned above, teamLab also has vegan ramen for sale onsite.
14. Tsurutokame Kaseiki Restaurant

Kaiseki is one of the MUST DO experiences while in Japan, and Tsurutokame is the most unique and memorable of all of the ones I've tried.
Tucked away in the streets of Ginza, Tsurutokame is unlike any other Japanese restaurant you have heard of. The restaurant is the only all-female Kaiseki restaurant in Tokyo, led by 7 amazing chefs aged 18-35. In true Kaiseki style, the multi-course menu changes daily. More than just an excellent restaurant, Tsurutokame is a movement that aims to shake up the male-dominated restaurant scene in Japan. It has gained well-deserved popularity, with regular guests coming back for more. Since it's so popular, it's best to book seats as early as you know you'll be in Tokyo. The experience only costs 10,000¥ to 16,000¥, which is almost unheard of for Kaiseki.
Day Four: Tokyo Disney, Museums, or MarioKart
15. Tokyo Disney and Disney Sea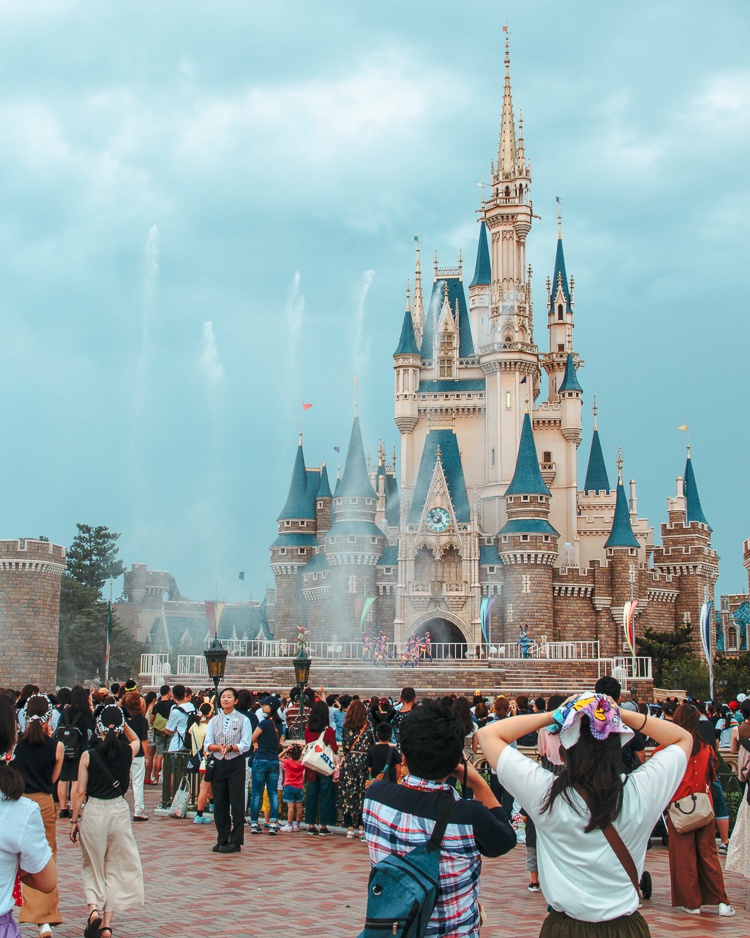 This one has been on my bucket list for years, and if our baby have been a bit older during our last visit, best believe we would have devoted at least a day or two to Tokyo Disney and Disney Sea. Although the Disney themes are present no matter which theme park you visit, the Japanese touches of the different types of food, souvenirs, and the energy of the crowd would all make this quite a unique experience! You can book park tickets with transport here.
16. GoKart around Tokyo
Disney not your thing or just don't want to devote a whole day to a theme park? Live out your video game dreams instead.
Several times I've seen these go karts zipping around Tokyo, complete with costume, and each time I've wished I was karting around with them. It would be my literal n64 MarioKart dreams come true. What has stopped me is never having an international drivers license, which you have to get in your home country ahead of time. Make sure you have one of these before you book.
17. Dress Up in Kimono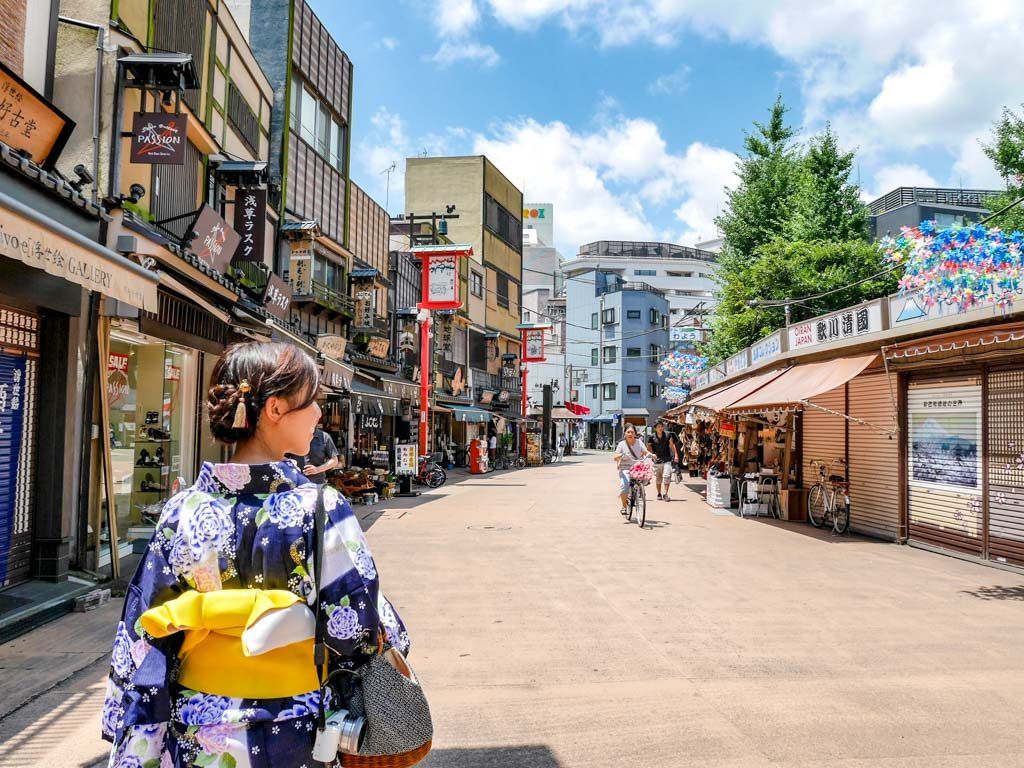 There are numerous kimono rental shops as well as places that sell kimonos in Asakusa. As an older part of Tokyo with the historic Senso-ji, this is the ideal place to put on the traditional garments and roam the streets like it's the 19th or 20th century. It also makes for great photos! If you are visiting during the hotter months, I recommend asking for a yukata, the summer version of kimono, instead. It has fewer layers and looks pretty similar.
(Recommended by Nam of Laugh Travel Eat)
18. The Ghibli Museum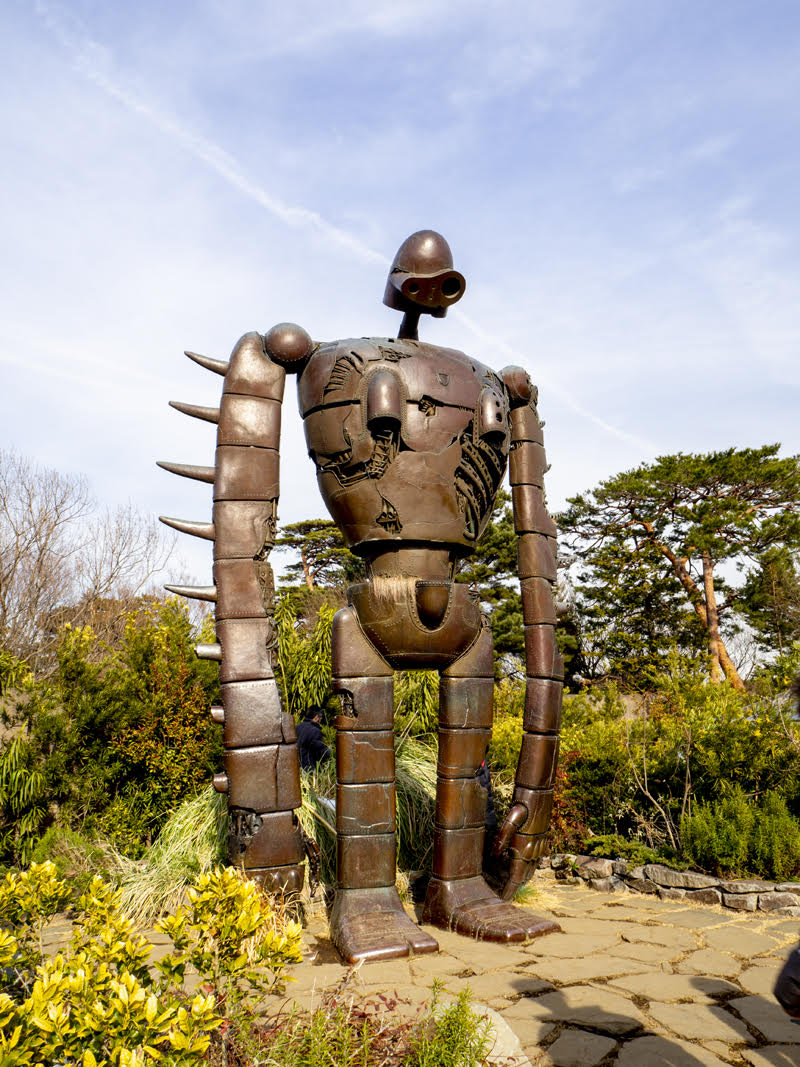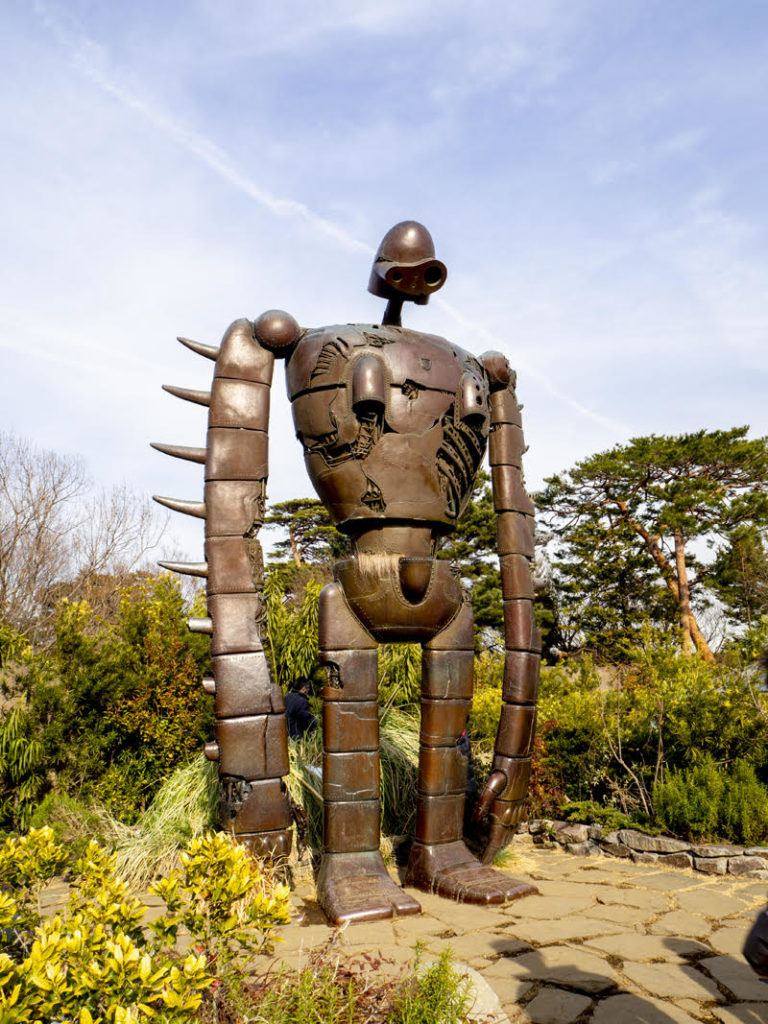 The Ghibli Museum is a must for people who love animation, especially the classic Japanese movies such as My Neighbour Totoro, Kiki's Delivery Service, The Grave of the Fireflies, etc. Every little thing is perfect, and it's highly informative, besides being entertaining. You can see the tricks used to make the animations before the computer era, see how the movies were made, and even enter one scene of a movie!
Tickets must be bought prior at a Lawson convenience store. They are timed and you must arrive before your time slot so you can enter! People spend an average of 3 hours in the museum, but if you wish to have a meal there, it can take quite a little longer, so plan ahead.
(Recommended by Thais of World Trip Diaries)
19. Cat Cafe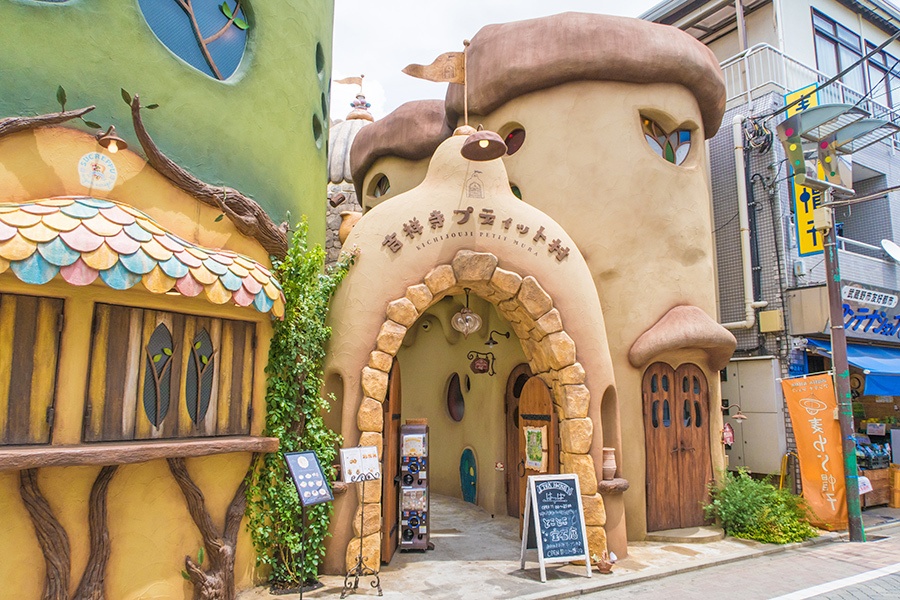 The Kichijoji Petit Mura (Temari No Oshiro) is a cat café located near the Ghibli Museum in Tokyo. Every cat at this café is treated by a nutritionist and has a data sheet where the staff members have to write down how many times they have eaten and how much. I've personally seen them furiously scribbling down while making sure that every cat was eating in his own bowl!
Guests aren't allowed to give food to the cats (unless they buy specific snacks at the cat café) and they can't pick them up or bother them when they are sleeping. At Kichijoji Petit Mura everything is squeaky clean and there's only one rule: their cats can do everything they want!
If you have ever spent a few days in Tokyo you will know that not many people can have pets. So the Kichijoji Petit Mura has quickly become a place to go to cuddle with cats and relax. You'd be surprised to know how many locals bring presents to the cats every week as if they were their own!
(Recommended by of Traveling Dany)
Where to Stay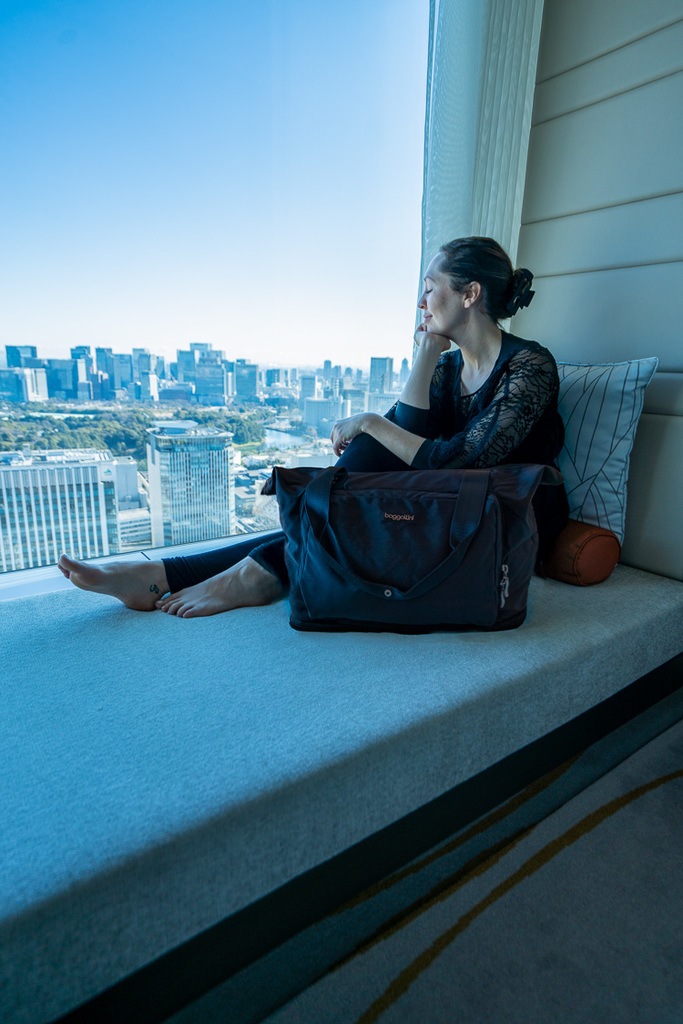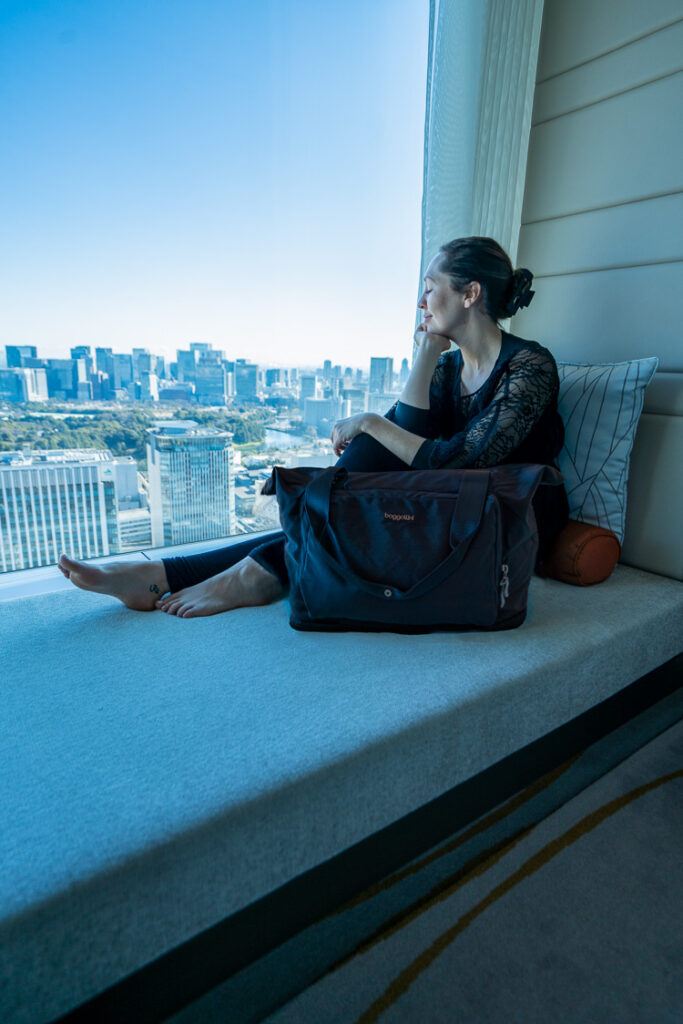 Although I tend not to hang out in the room much when I travel, Tokyo was a different story. The view from the room at the Prince Gallery hotel, as well as the club lounge were incredible. Though the Tokyo Skytree and Tokyo Tower both have great views, I didn't feel the need to check them out with the view we had from our room.
The included breakfast was great, with both Japanese and Western options, and the central location of the hotel was convenient. I'd definitely stay there again.
While the list of what to do in Tokyo is practically endless, this guide has the best sampling of this delicious, energetic city.
One thing's for sure: Once you visit Tokyo, you'll want to keep coming back again and again – I sure do!