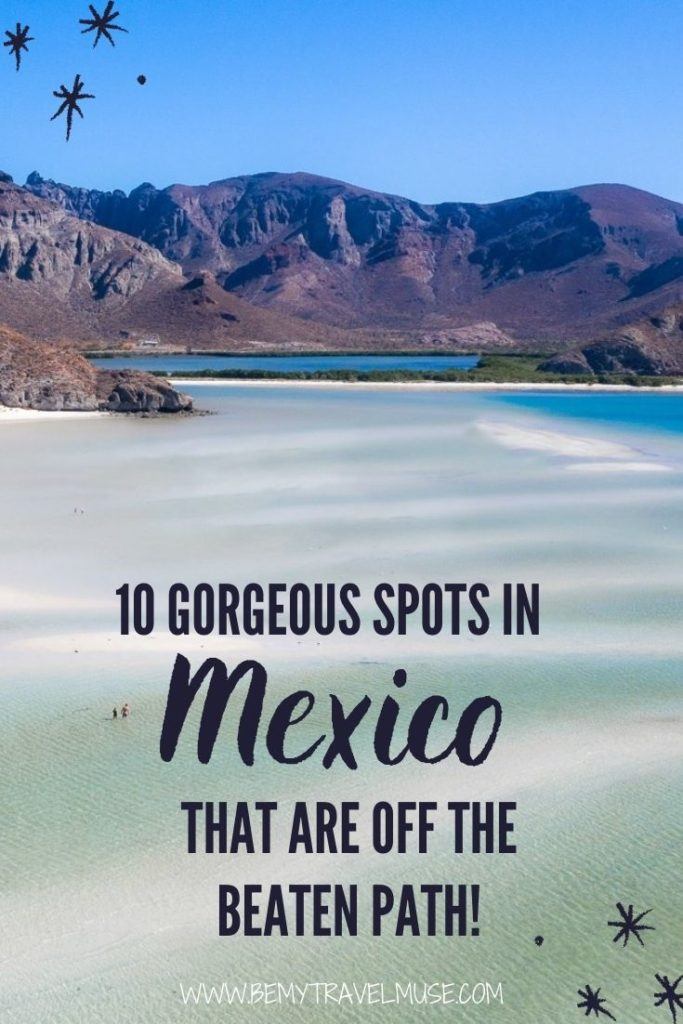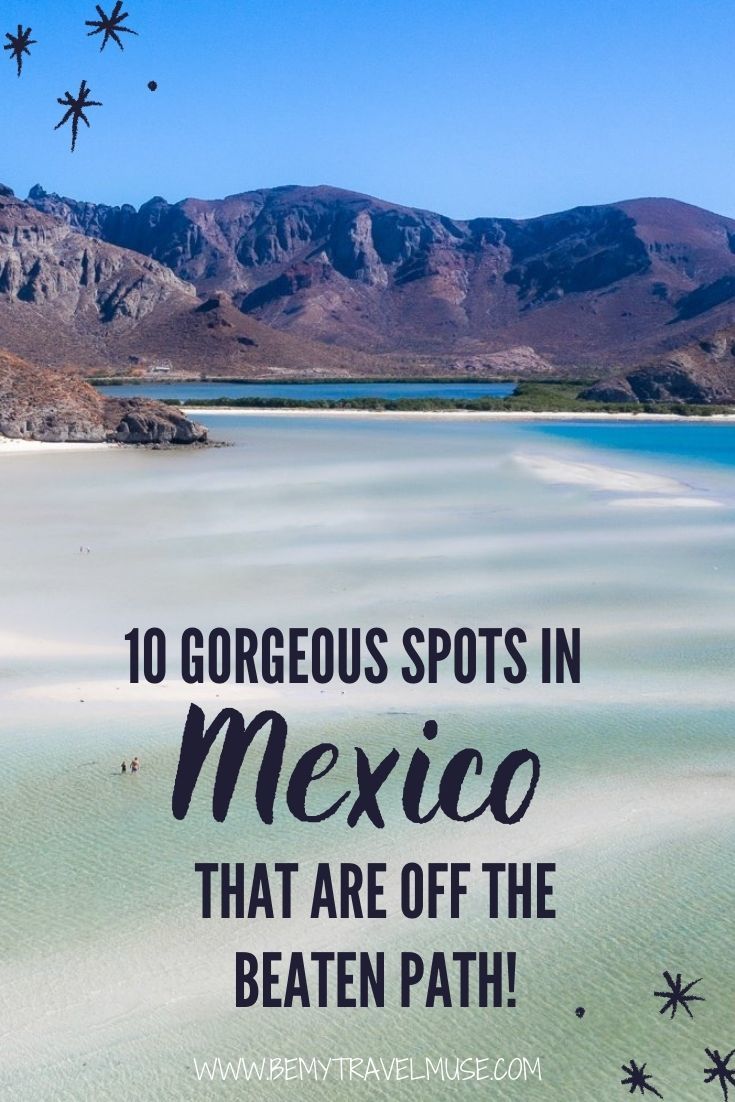 I think of Mexico as a treasure trove of beautiful places to explore and even though I've lived here for nearly two years, I am reminded all the time that I have only just scratched the surface. Visitors from all over the world flock to places like Cancún, Tulum and Cabo San Lucas to enjoy the gorgeous beaches here, but I can assure you that there is so much more to discover off the beaten path in Mexico. Come for the breathtaking landscapes and stick around for the delicious food, cultural richness, and warm hospitality:
10. San Cristóbal de las Casas, Chiapas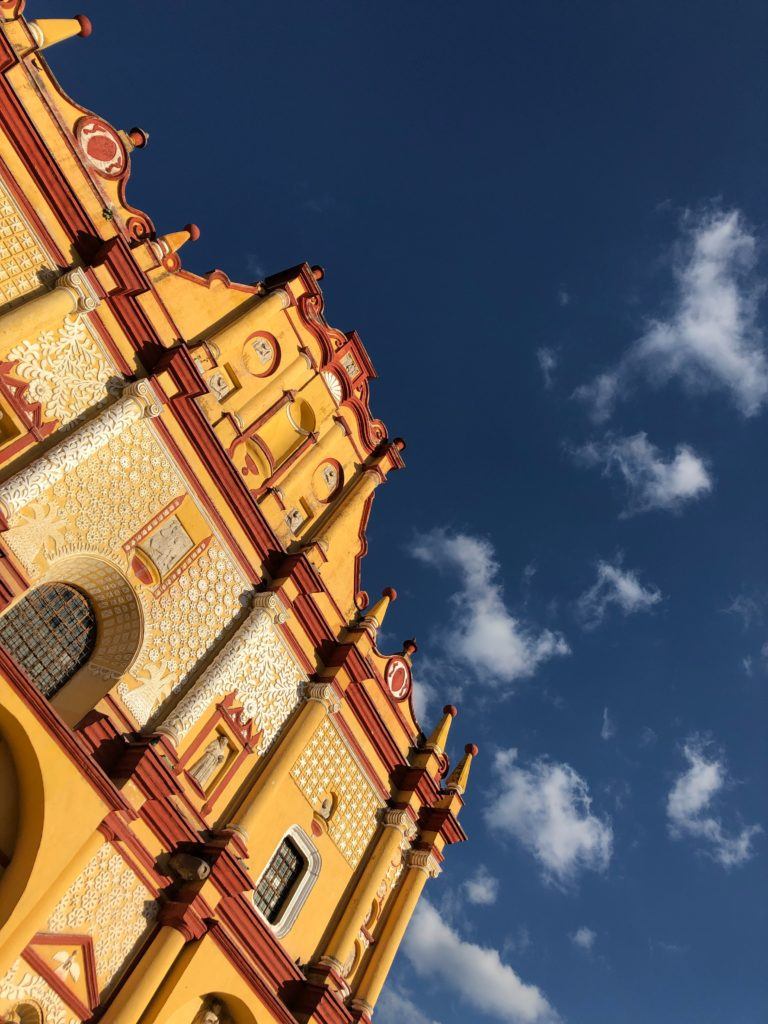 This pueblo mágico, or "magic town" as it's called in Mexico, has the laid back atmosphere you'd expect from a small city, but with a spiritual undercurrent that is present almost everywhere you go. As a hub for permaculture enthusiasts, yogis, and spiritual healers, this a a great destination for anyone looking for a transformative travel experience.
What to do in San Cristóbal de las Casas:
Climb the steps at La Iglesia de Guadalupe or La Iglesia de San Cristobalito to get the best views of the city.
Explore nearby Eco Parks like Arcotete, Montetik, or El Encuentro to get out into nature.
Visit one of the many local museums such as the Jade Museum, Cacao Museum, or Ambar Museum. Each of these showcases an important part of the local culture.
Walk along the famous andadores, or walking streets. These streets are closed off to traffic and truly the hub for all the best restaurants in town and a great place to shop.
Bonus: Take a day trip to San Juan Chamula to immerse yourself in the indigenous traditions and culture or head over to Chiapa de Corzo to try some delicious local food and shop for handmade textiles.
Where to stay in San Cristóbal de las Casas:
Hostal La Isla is a great place for budget-conscious travellers looking for a sense of community.
Na Bolom is a hotel and museum with a cause, working in conjunction with a local nonprofit to aid the surrounding communities.
Sombra del Agua has a stunning garden courtyard and is centrally located.
9. San Miguel de Allende, Guanajuato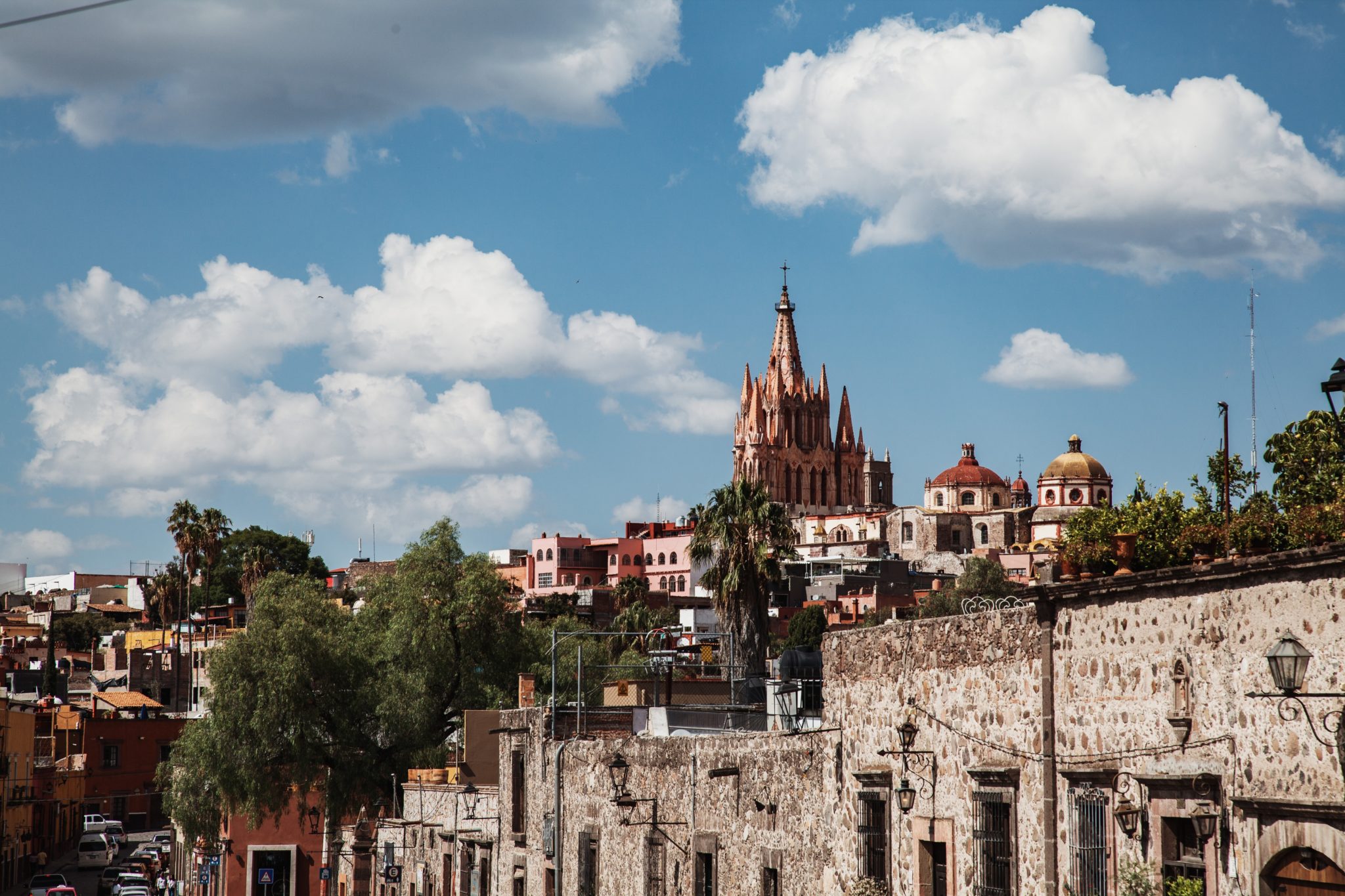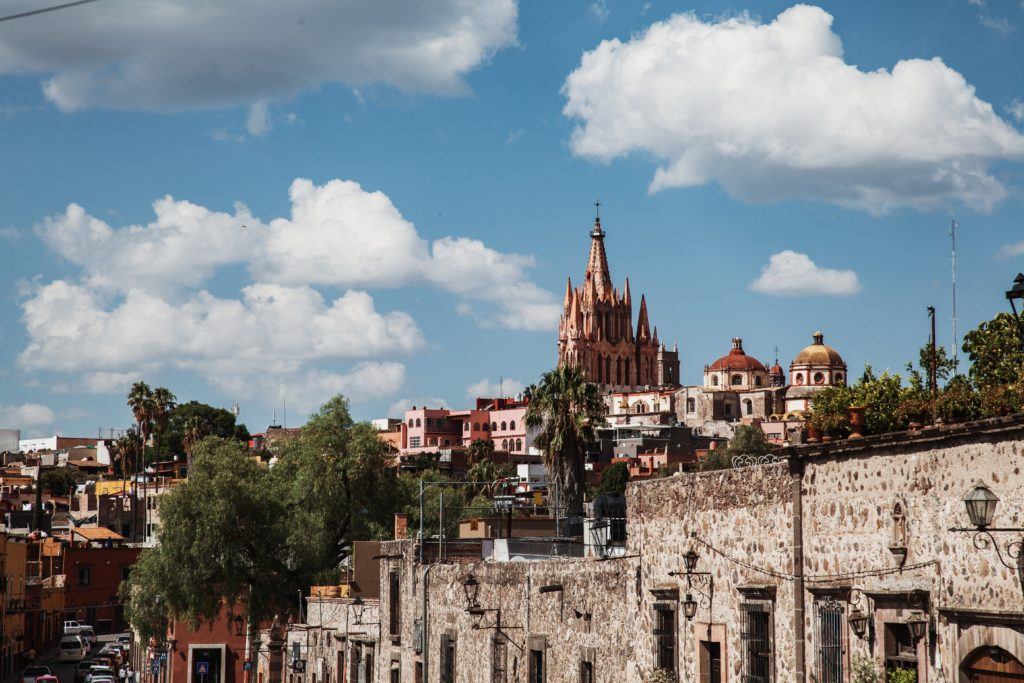 Known to be one of the most architecturally significant cities in Mexico, San Miguel de Allende will have you walking with your head craned back to take in all the brilliantly colored buildings. This is a city I would recommend spending as much time in as you can–but be careful because you just might never want to leave!
What to do in San Miguel de Allende:
Take a historical walking tour to take in the stunning colonial architecture and learn more about the history of this iconic Mexican city.
Visit the Fábrica La Aurora, which used to be an old fabric mill. Now it has been remodeled into a space for art galleries, shops, and cafes and is one of the trendiest places in the city.
Explore the Mercado de Artesanías to see textiles, handicrafts, and much more from all around the country.
Check out the local produce at the Mercado de San Juan de Dios where you can find regional delights and marvel at the variety of fruits and vegetables.
Get outside the city to see the World Heritage Site of Santuario de Atotonilco, which is a church complex that was built in the 18th century. It's known as the "Sistine Chapel of Mexico" because of its breathtaking murals.
Bonus: Within Mexico, San Miguel is actually known for its vineyards which might be surprising considering how well known the country is for its mezcal and tequila. Check out the vineyard Dos Buhos and sip on some local wine.
Where to stay in San Miguel de Allende:
8. Santiago de Queretaro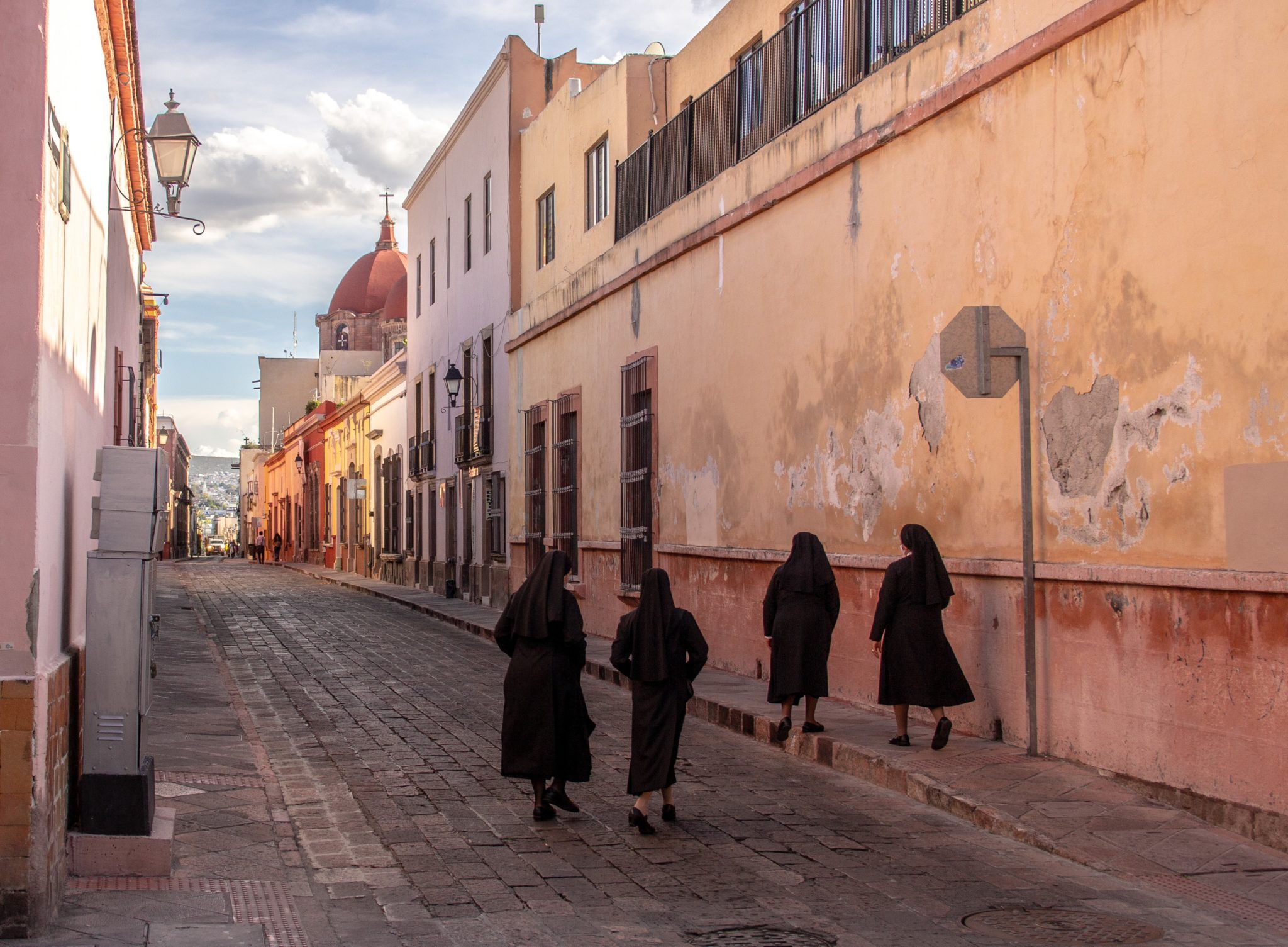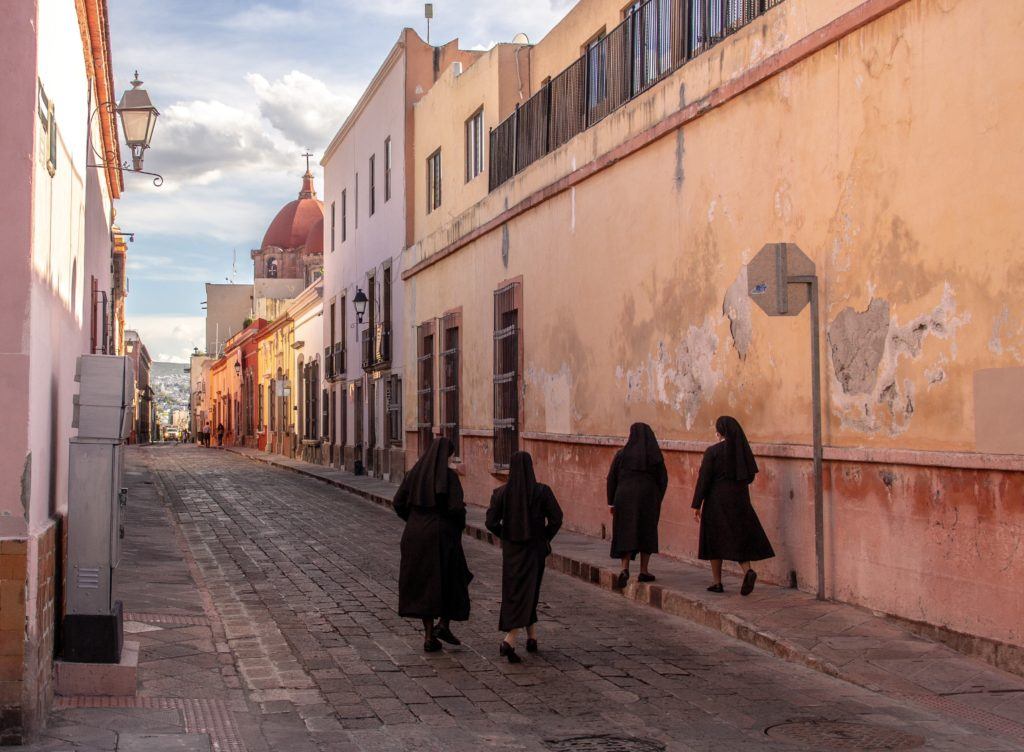 Located almost adjacent to San Miguel de Allende, sometimes travellers overlook Santiago de Queretaro. However, it really has its own identity as a culturally significant city and is even known to be one of the best places in Mexico for solo female travelers. That's a win-win if you ask me!
What to do in Santiago de Queretaro:
Wander around the UNESCO-listed city center, which has beauty around every corner. This part of the city is full of andadores, or walking streets, which make it incredibly accessible and easy to navigate.
My absolute favorite place to visit in a new Mexican city is the market. Explore all the local delights at Mercado la Cruz and maybe even grab a bite to eat while you're there.
Visit the El Cerrito pyramid which was built centuries ago by the ancient Chichimeca people.
Queretaro is known for having some of the best wine in Mexico, so consider taking a wine and cheese tour while you're there.
Take yourself on a complete tour of the plentiful museums, making sure to stop at the Museo Regional (INAH) and the Museo de Arte de Querétaro.
Head to Jardín de Cerveza Hércules for a cold locally brewed beer. This hip spot is actually inside an old textile factory and tends to attract a younger crowd.
Where to stay in Santiago de Queretaro:
Lunar de Casa Zen is a quaint and affordable Airbnb and even has a yoga studio on-site.
Antigua Altamira apartments have all the coziness and comfort you need for a longer stay.
7. San Luis Potosí
San Luis Potosí has made its way to many bucket lists primarily for its incredible natural wonders nearby. From waterfalls to crystal clear lagoons to surreal architecture, this charming city has it all.
What to do in San Luis Potosí:
Take a quick trip over to the Micos waterfalls. The entrance fee is just 40 pesos (about $2USD) and you can actually Skybike over the waterfalls to see them from above.
Another stellar waterfall, Cascada de Tamul is one that you can actually enjoy by canoe! Ride along the river below the waterfall or take a hike to the top to see it from a different angle.
Visit La Huasteca Potosina, which is a few hours' drive from the city but absolutely worth the trip. It's a lush area full of cenote-like ponds, waterfalls, and even hot springs. Consider taking a tour there if you're not familiar with the area as it's pretty remote.
Unlike any other place in the world, Edward James' Las Pozas in Xilitla is both strange and alluring. It's a great day trip from San Luis Potosi and includes gardens, ponds, and truly unique architecture.
Where to stay in San Luis Potosí:
Hotel Museo Palacio de San Agustin is located in a 17th-century building and has all the charm you would expect from an old colonial hotel. They even offer horse drawn carriage tours of the city!
Casa Catalina is absolutely adorable and has an eclectic Mexican flare.
6. Puerto Escondido, Oaxaca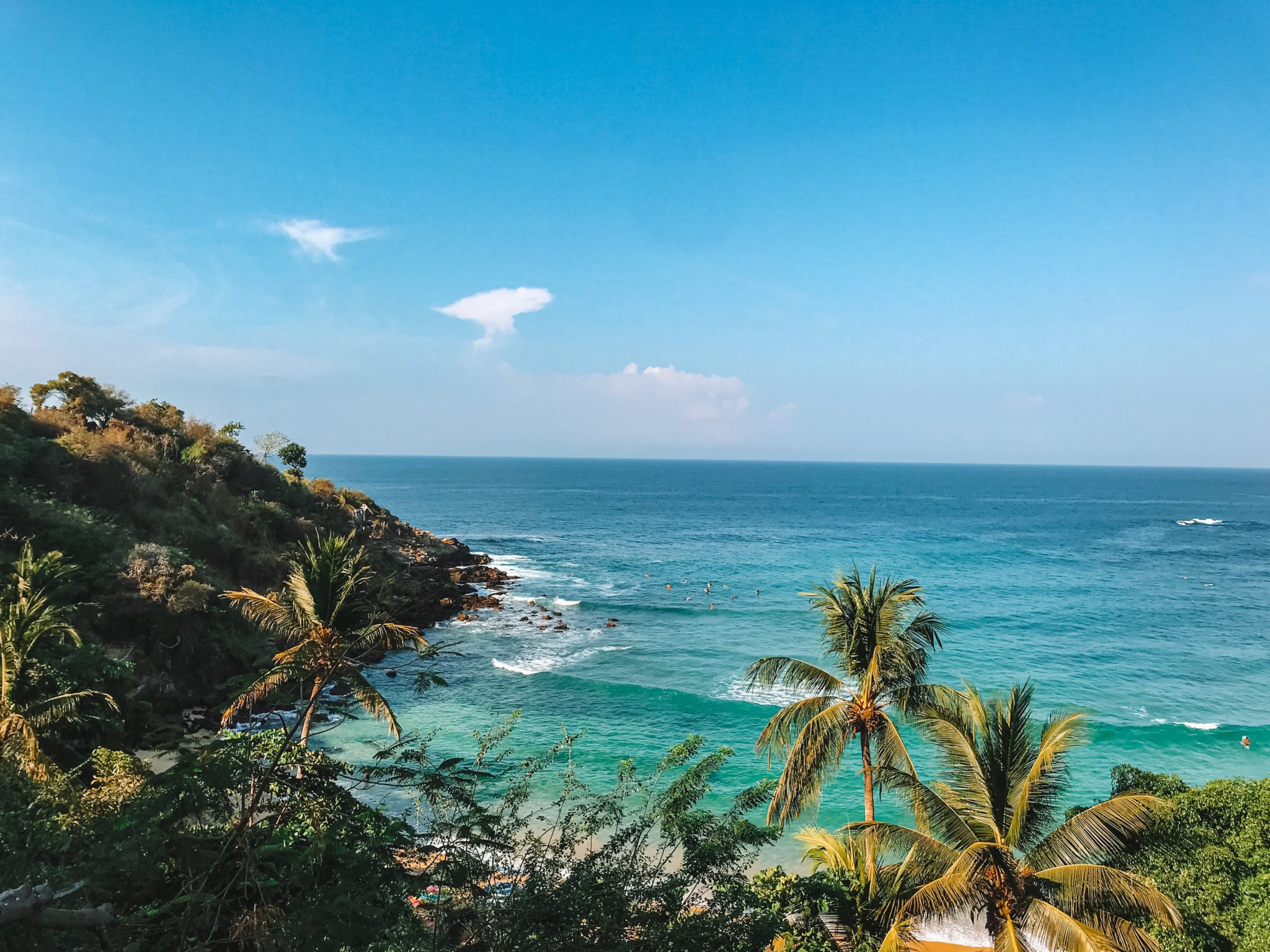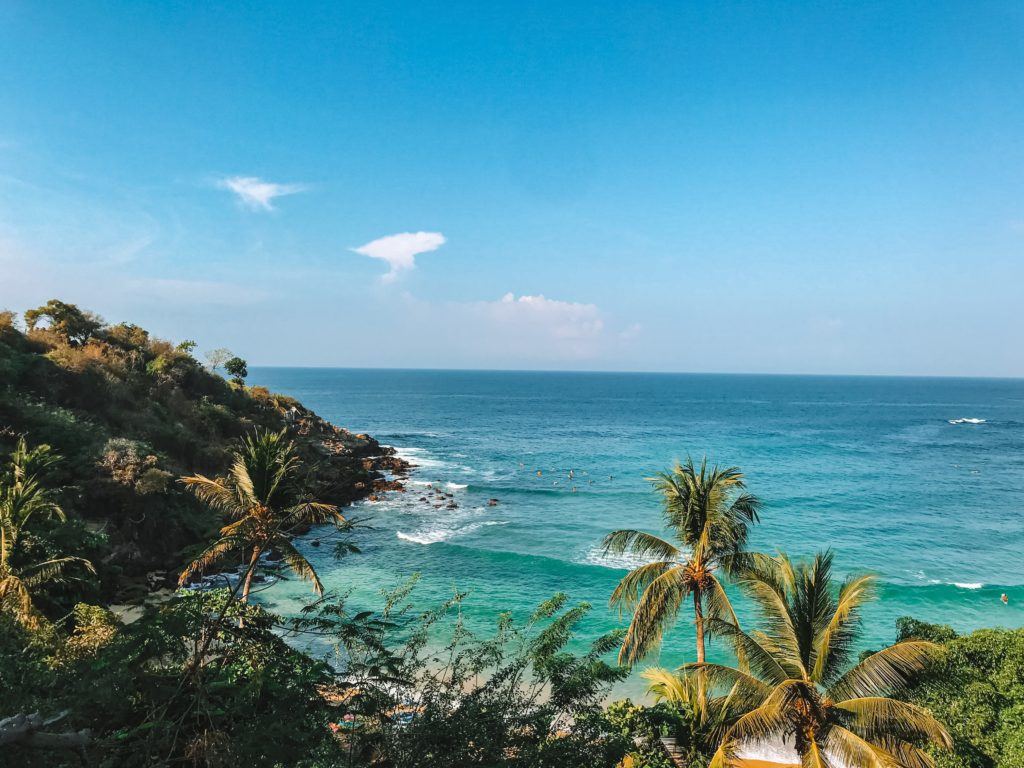 Puerto Escondido is a popular destination for surfers from all over Latin America and has grown considerably in popularity in the last few years. It's a hub for hippie counterculture and backpackers because of its laid back atmosphere and long stretches of resort-free beaches.
What to do in Puerto Escondido:
Take a long walk along Playa Zicatela. Keep an eye out for baby turtles and other creatures on the shore.
Go for a nighttime tour at Laguna de Manialtepec to see the incredible bioluminescent waters light up.
Take a surf lesson at Playa Carrizalillo where the waves are perfect for beginners.
Take an aerial silks, yoga, or dance class at Casa Chango to get your body moving and maybe even learn a new skill.
Bonus: If you're loving the hippie vibe of Puerto Escondido, consider making a trip over to Mazunte, which is another neat beach town that backpackers love.
Where to stay in Puerto Escondido:
Hotel Escondido is a Puerto favorite with its stylish decor and serene vibe.
Bikini Beach House has a cool indoors-meets-outdoors atmosphere and amazing beach views.
Barbarenas has cool earthen beachfront bungalows in case you want to get immersed in the yogi vibe of the area.
5. Mazatlan, Sinaloa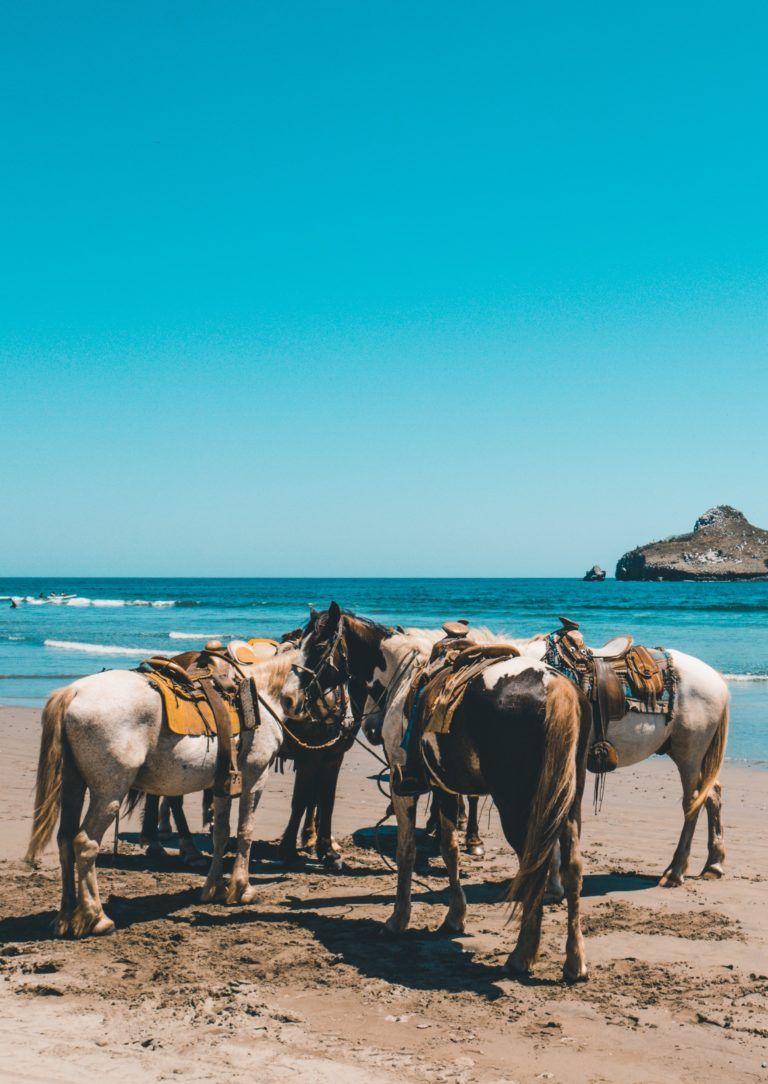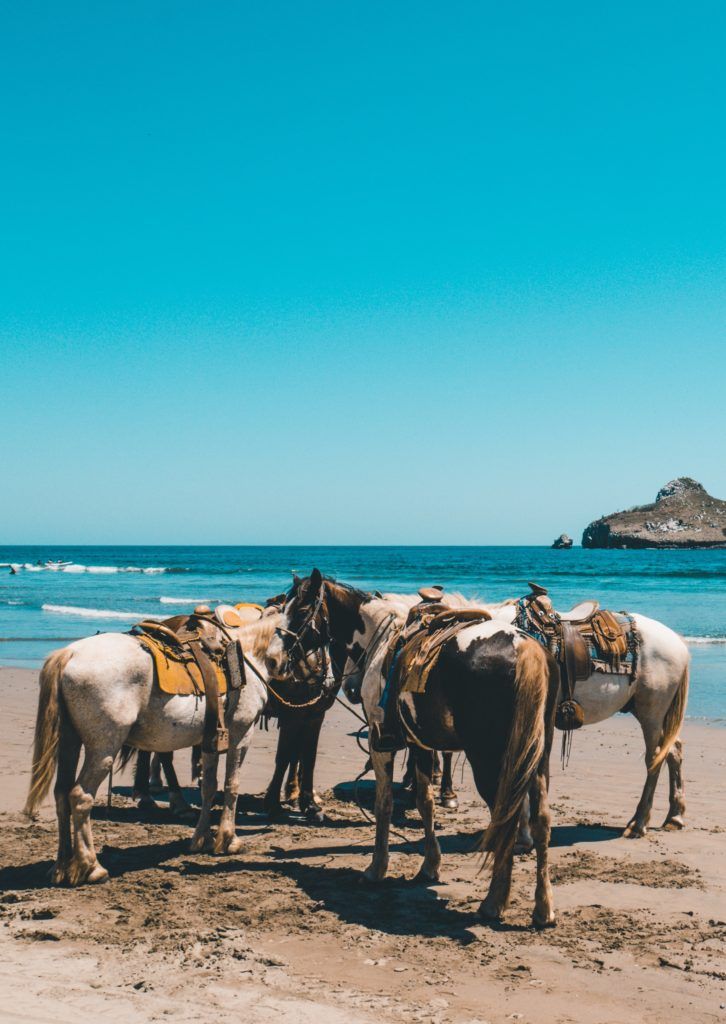 Located on the Pacific Coast, Mazatlan boasts some of the best sand and surf that Mexico has to offer. This small city has experienced a recent boost in tourism, but has retained most of its small town feel.
What to do in Mazatlan:
Right when you get into town, go out and stroll along the Malecon to get a feel for the town and take in the ocean views.
Stroll through the city center, making sure to stop at Machado Square to take in the picturesque architecture.
Take a hike to the El Faro lighthouse for some even more impressive views of the ocean. There's a trail leading up to it that takes just 30 minutes or so to climb.
Catch a wave at Playa Brujas where you can rent a surfboard and even take a surf lesson if you fancy it.
Bonus: From Mazatlan, you can take a ferry over to Isla de la Piedra where you can get away from the business of town and take a swim. It's not technically an island, but it would otherwise take an hour to drive there, making the ferry a much better bet.
Where to stay in Mazatlan:
There are a lot of large chain hotels in Mazatlan, making Airbnb a better choice if you're looking for something cozier. Check out this one that has a laid back feel.
Casa Lulu is a boutique hotel that is located right on the popular Malecon.
4. La Paz, Baja California Sur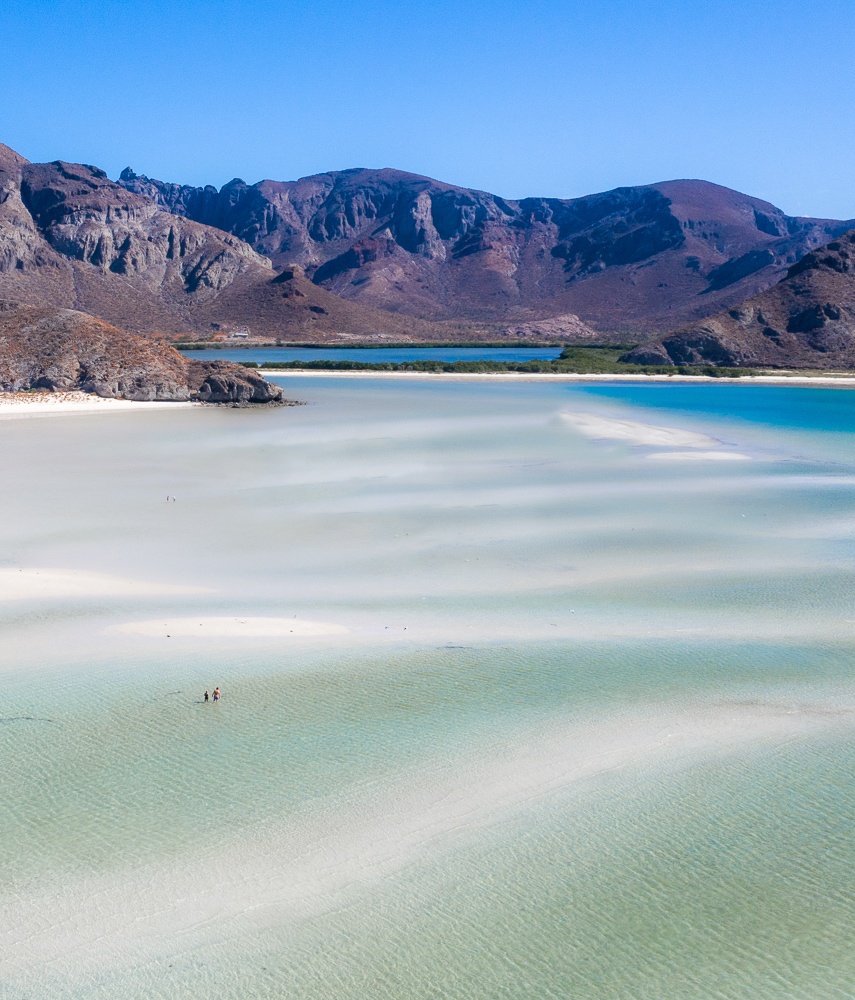 Named for its peaceful waters, La Paz is a great place to relax and take in nature. Located near the bottom of the California isthmus, this sunny beach destination is often overlooked because of its proximity to Cabo San Lucas. However, it has a vibe of its own and is definitely worth a visit.
What to do in La Paz:
Take in the ocean views of the Malecon boardwalk. There you'll find plenty of shops and restaurants to peruse through as you stroll.
Go out to Isla Espiritu Santo, a UNESCO biosphere reserve that is known for its sea lions. If you want to catch a glimpse of these amazing animals, make sure not to book your trip between June 1 to September 1 during baby sea lion season.
Soak up the sun at Playa El Coromuel, which is internationally recognized as one of the cleanest and eco-friendly beaches in Mexico.
See whale sharks in their natural habitat. This tour company arranges snorkelling excursions, too!
Visit the Museo Regional de Antropología e Historia de Baja California Sur to learn more about the area's history and culture.
Where to stay in La Paz:
Bermejo Hostel is a great budget-friendly hostel that has private rooms and dorms. It's situated just a couple blocks from the beach and walking distance to restaurants.
Hotel Catedral has a modern flare and stellar views from their rooftop which also has a pool.
3. Monterrey, Nuevo Leon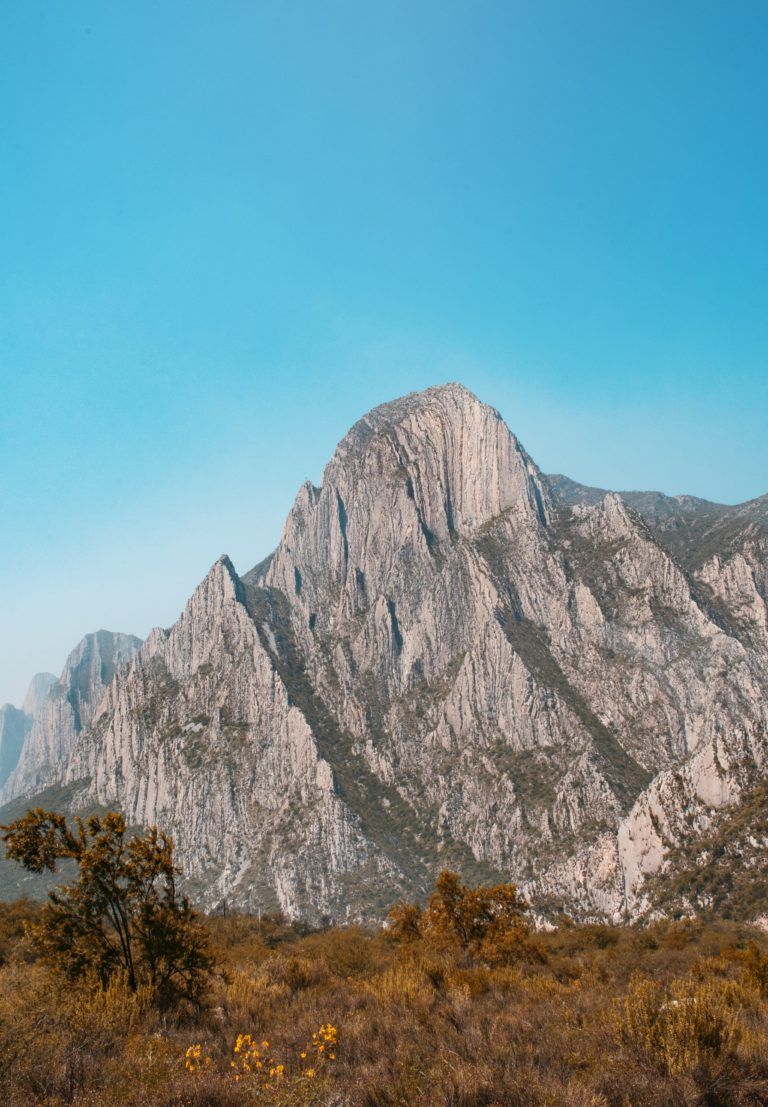 Monterrey is a huge city and known throughout México as being a lot like a mini-Mexico City. However, a trip there will prove that this destination has its own unique atmosphere that sets it apart from many other places in the country. From the quintessential norteño gastronomy to the vibrant art scene, you won't want to miss this one.
What to do in Monterrey:
Peruse through The Palacio del Obispado, an 18th century palace with brilliant colonial architecture. It's home to the Regional Museum as well, which showcases Monterrey's history and culture.
Visit the Museo de Arte Contemporáneo de Monterrey (MARCO) to check out contemporary art from Mexican and Latin American artists. Inside the MARCO there are 11 galleries, each with their own style.
Take a tour of the old town Barrio Antiguo, where you can feel the nostalgia of colonial times. This neighborhood is also a hot spot for some tasty restaurants and nightlife.
If you're a rock climber or even just a nature enthusiast, head out to Parque la Huasteca for an adventure. With over 300 climbing routes and plenty of scenery, it's one of the best places in the city to get outdoors.
Explore the Grutas de Garcia (Garcia Caves) just a short drive from the city. These underground marvels are known for their impressive stalactites and stalagmites.
Where to stay in Monterrey:
2. Mérida, Yucatán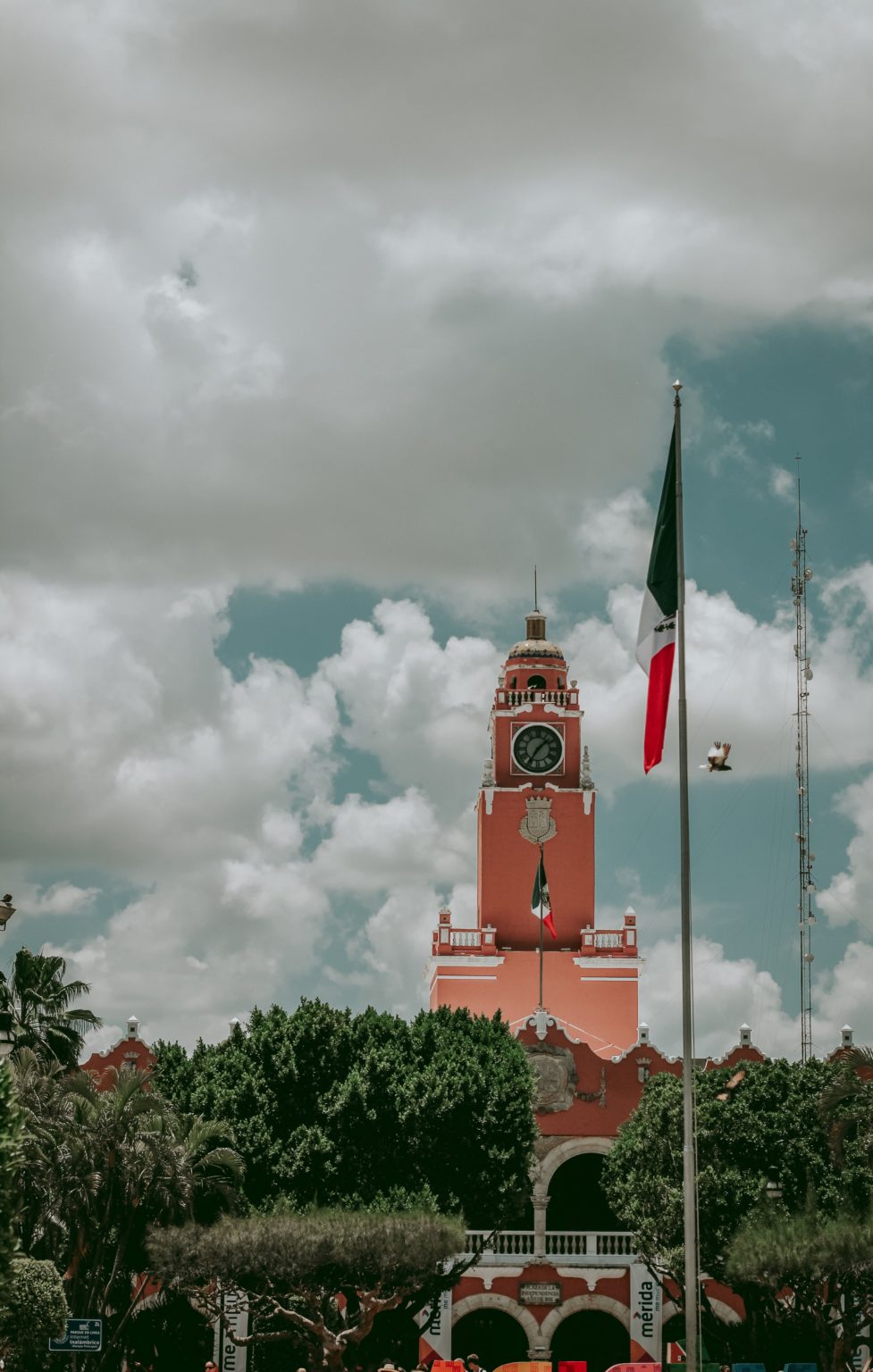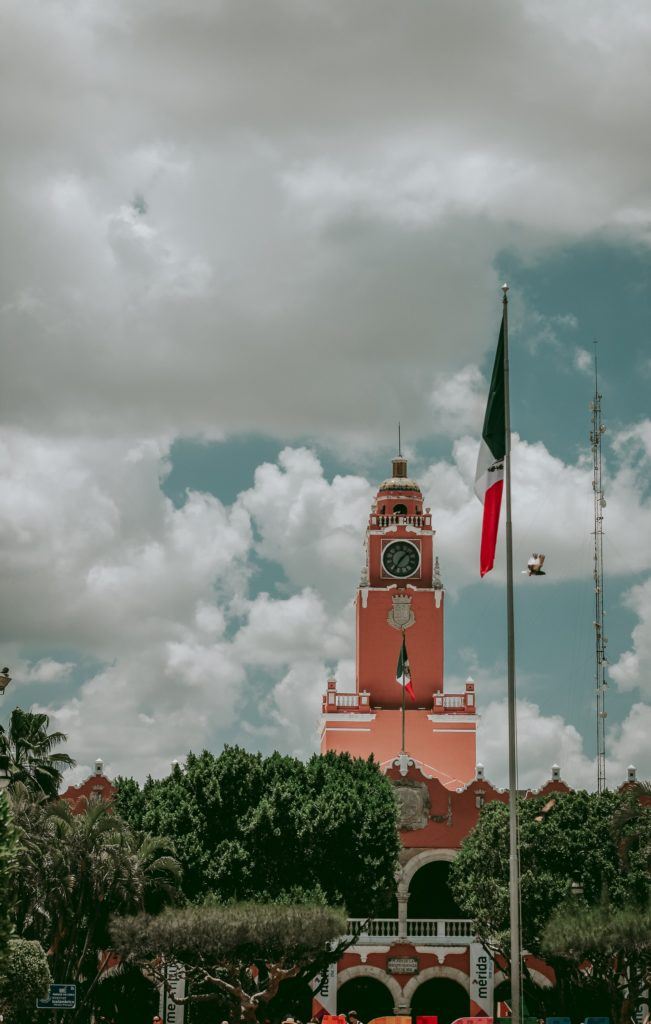 Mérida holds a special place in my heart because I studied abroad there in college and it is the backdrop for some of my most cherished memories in Mexico. Beyond that, it's an awesome place to visit for many reasons, one of them being that it is absolutely stunning!
You'll find beautiful architecture around every corner, a lively city center that seems to always have a cultural event happening, and gastronomy that is sure to make your taste buds very happy.
What to do in Mérida:
Enjoy everything going on in the Plaza Grande. On Friday nights, they have performers reenacting the traditional Mayan juego de pelota or "ball game" with a flaming rubber ball. On Sundays you can catch some traditional dances and explore the popup tents during Merida en domingo.
Do a walking tour. There is one every day at 10am in Parque Santa Lucia and it's free, although a tip of at least 100 pesos is recommended (that's about $5 USD).
Go take a dip in a cenote. There are literally thousands of cenotes in the Yucatán peninsula to choose from. A few of my personal favorites are Chaksikin and Cascabel which are just a short drive away.
Hop from place to place along the Paseo de Montejo, which is a long avenue dotted with museums, historical sites, and some of Mérida's best restaurants.
Get acquainted with the Mayan culture at the Gran Museo del Mundo Maya. This amazing museum showcases the fascinating history of the Maya people and gives visitors insight into the culture that is still present today.
Where to stay in Mérida:
Piedra de Agua is a super-chic small hotel that is ideally located in the centro historico.
Ya'ax Hotel Boutique has that luxury feeling with the modern Yucatecan architecture and design that is a perfect combination of new and old.
1. Campeche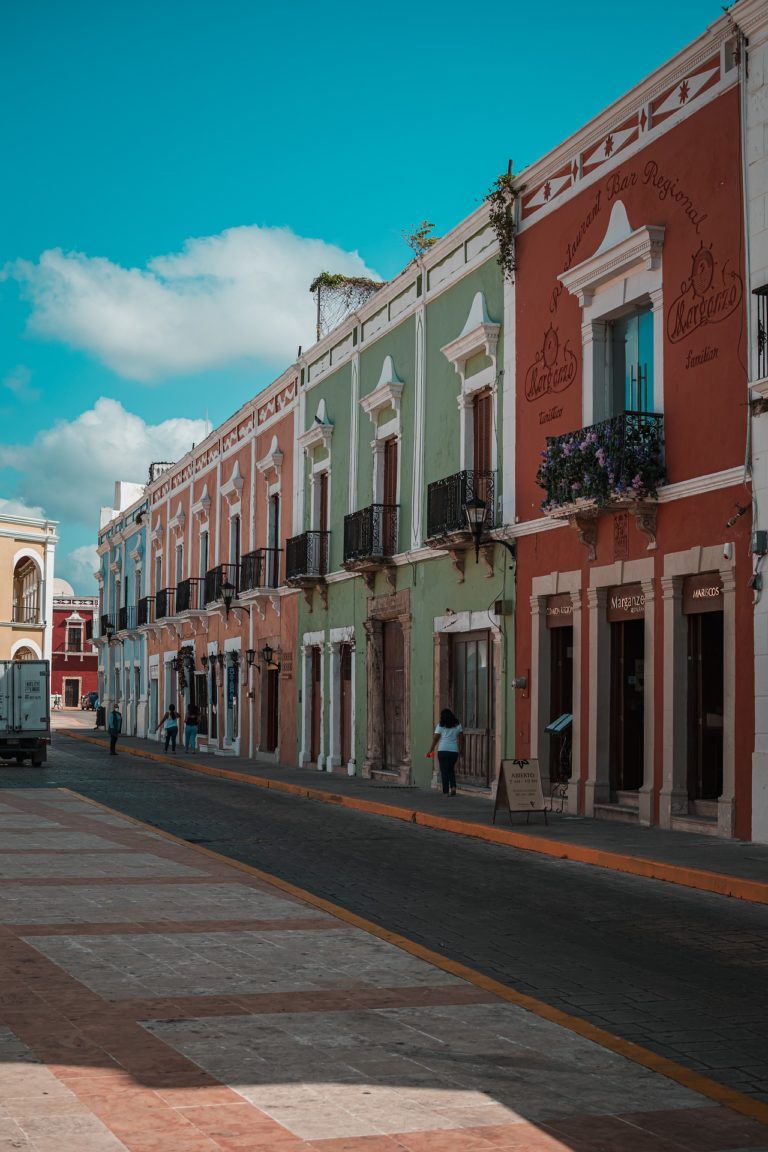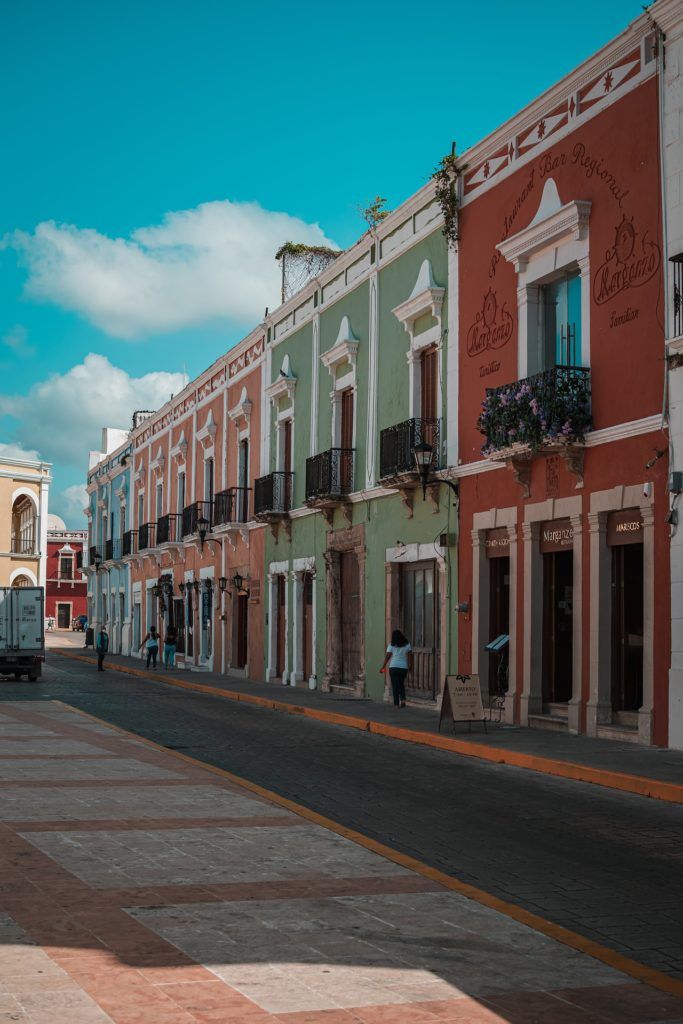 I first visited Campeche back in 2017 and knew little about it beforehand. To my delight, this small coastal city was so fun to explore and has a fascinating history. There still stands ancient Mayan ruins alongside pirate forts and the quintessential Spanish architecture, creating an atmosphere that is unique to this vibrant city.
What to do in Campeche:
Walk through the "old city" part of town, which is a UNESCO World Heritage site. Along the oceanfront malecón, there are always a variety of street carts with tasty treats and fresh coconuts.
Check out the Museo de Arquitectura Maya, where you can learn about Mayan architecture.
Visit the forts, which were built to protect the city from pirates back in the 18th century. There are two main forts to see, Fuerte San José and Fuerte San Miguel, which are both on the outskirts of the city.
Venture out to see the flamingos at Celestún. It's a couple hours outside Campeche, but definitely worth the day trip. Once you get there, you can take a boat through the shallow waters and see hundreds of flamingos. The best time to go is in March when their flocks are the largest.
Bonus: A quick day trip to the Mayan ruins at Edzna is essential if you're going to Campeche. If you think Chichen Itza is impressive, Edzna is just as interesting and has a fraction of the crowd.
Where to stay in Campeche:
Hacienda Puerta Campeche is luxurious and charming. While it's on the pricier end, it's still accessible and has amazing amenities.
Casa Don Gustavo has a style that is so uniquely Mexican that it will truly make you feel like you stepped back into the 19th century with its quirky decor.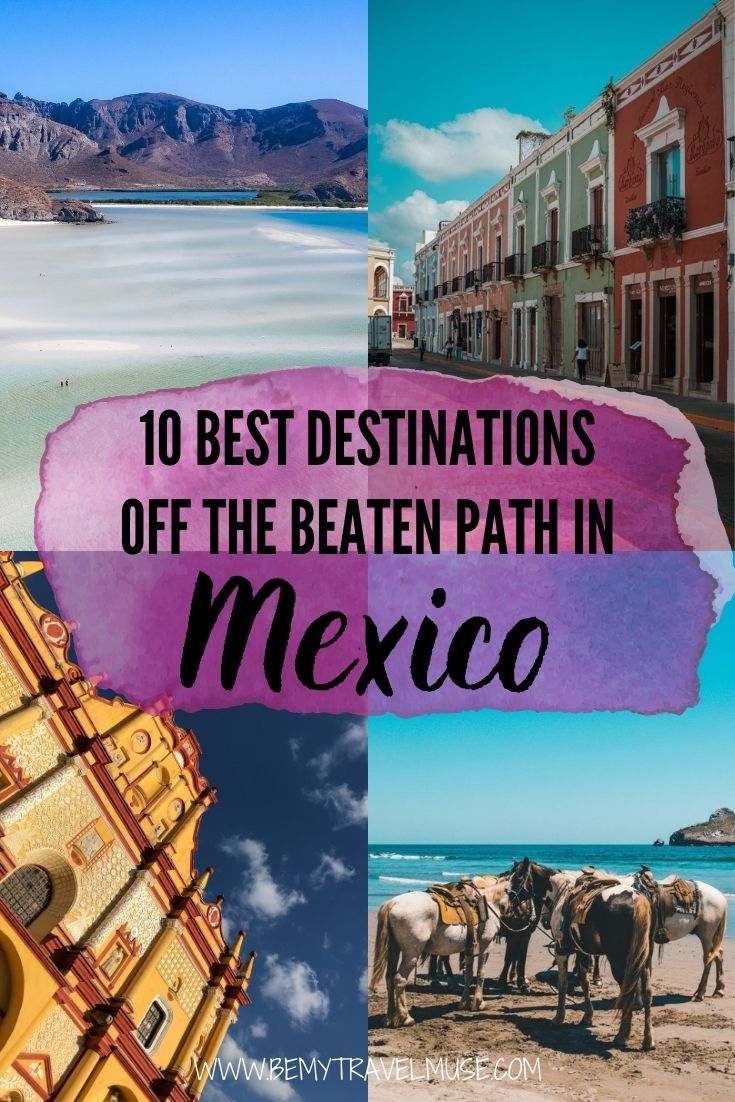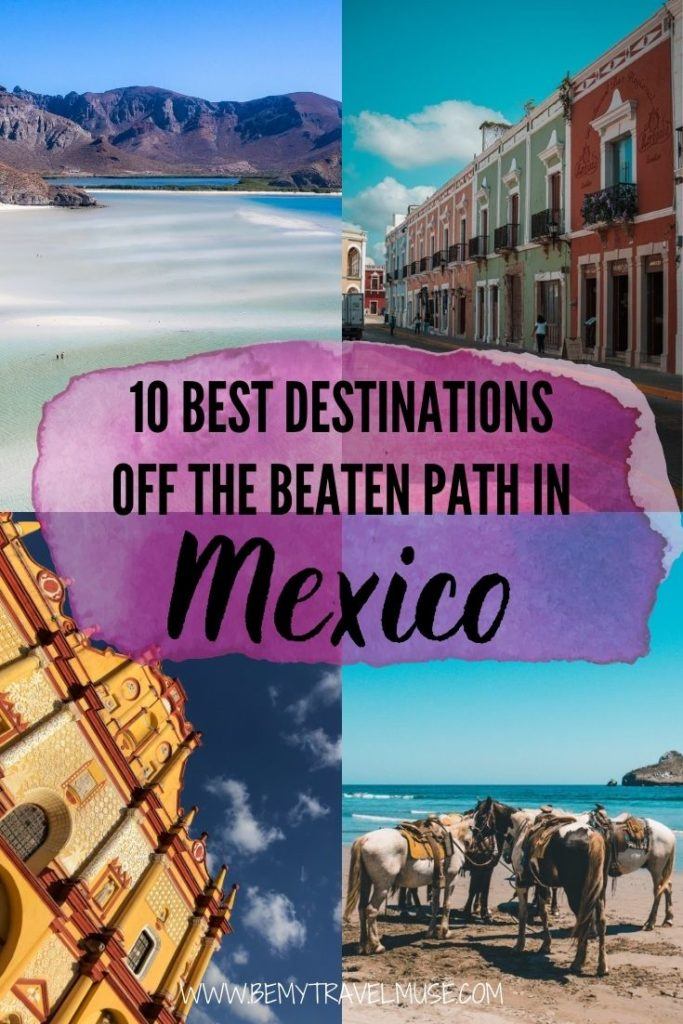 I'm here to tell you that Mexico is full of magical places that are far less touristy than the crowded beach destinations that we're used to hearing about. Getting to some of these locations might not be as simple or straightforward, but are completely worth the extra planning. Not only will you get to enjoy some amazing scenery in these places, but you can also try some of the most delicious food of your life and genuinely have a great time.
About the author: Emily is a Mexico travel enthusiast based in San Cristóbal de las Casas, Chiapas. She is a part-time freelance writer for BMTM and part-time doula.