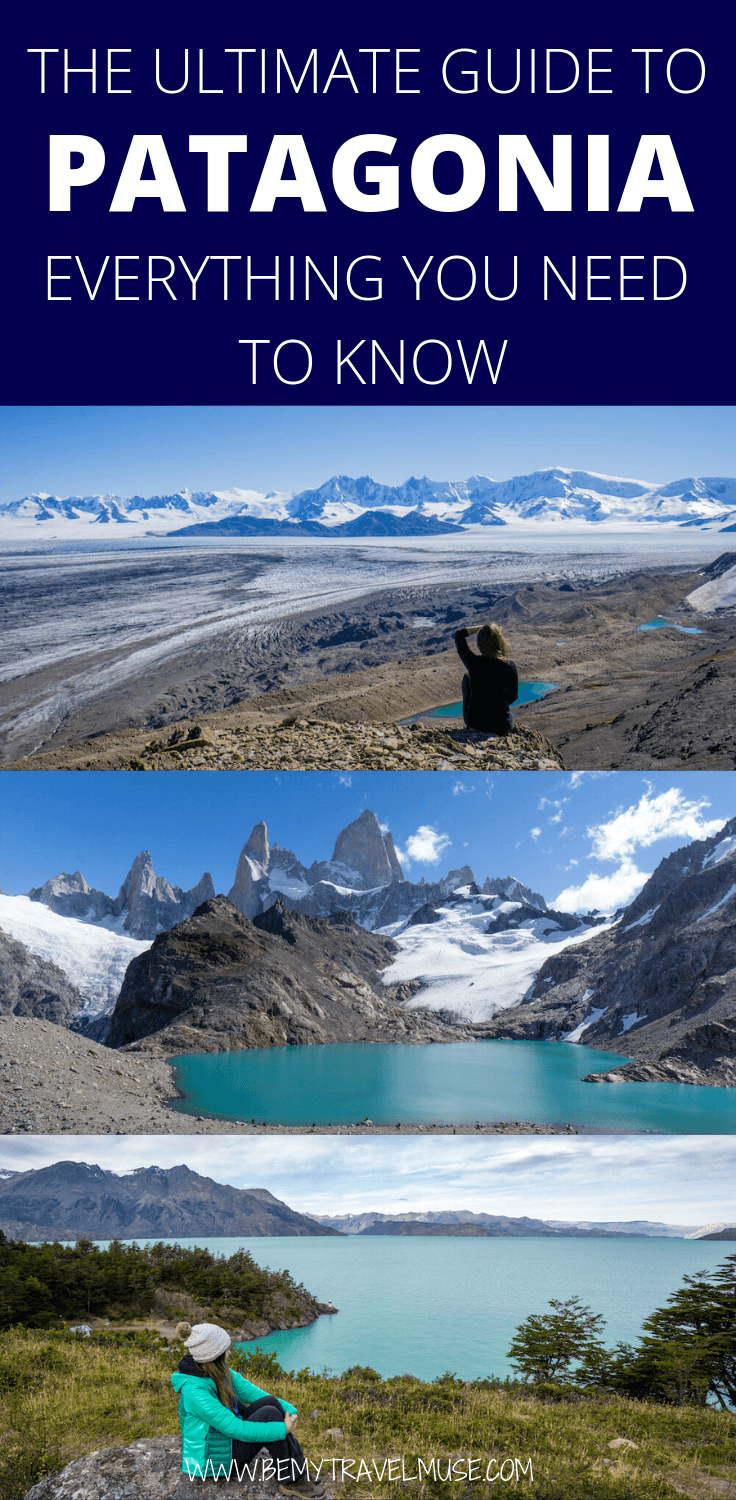 If you love the outdoors and rugged nature, it's hard to think of a better destination than Patagonia. Split between Argentina and Chile, Patagonia is home to the world's most beautiful hikes, is a mecca for rock climbers, and is even the jumping off point for Antarctica.
Considering it's a fairly large region, it can be overwhelming to figure out when to go, where to start, and which activities to pack in. After spending two months there myself, I put together a comprehensive guide to give you an idea of what is a must-see, how to prepare, and when to go. Without further ado, here is my full Patagonia guide:
When to Go and Weather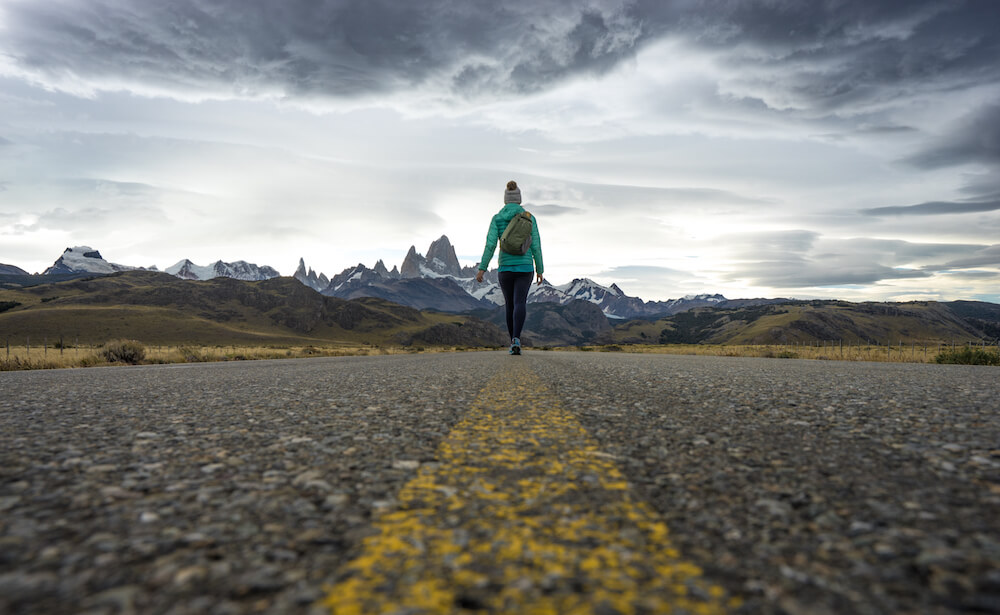 There is no wrong time to visit Patagonia, though you will have a lot more access to the trails and activities if you visit during the summer months. The highest season is between December and March, though November and April are lovely months as well. Just keep in mind that dependent on the year, November and April can be somewhat risky because of snow closing some of the trails, though the spring and the autumn are beautiful.
If visiting in the winter, prepare for a different experience. In Argentina's Bariloche, it's the perfect time to go skiing. In the rest of Patagonia, though, plan on sleepier towns, fewer open activities, and limited options for things to do.
Weather-wise, when it comes to Patagonia, the best thing to do is prepare for anything. The region is known for incredibly strong winds, sometimes reaching over 100 km/h, and storms that can materialize out of nowhere and disappear just as quickly. While it can be warm, don't expect hot summer weather that you might encounter closer to the equator. When it comes to dressing for the weather in Patagonia, plan on wearing things that are waterproof, including your hiking boots, and prepare for the possibility of freezing temperatures.
How to Get to Patagonia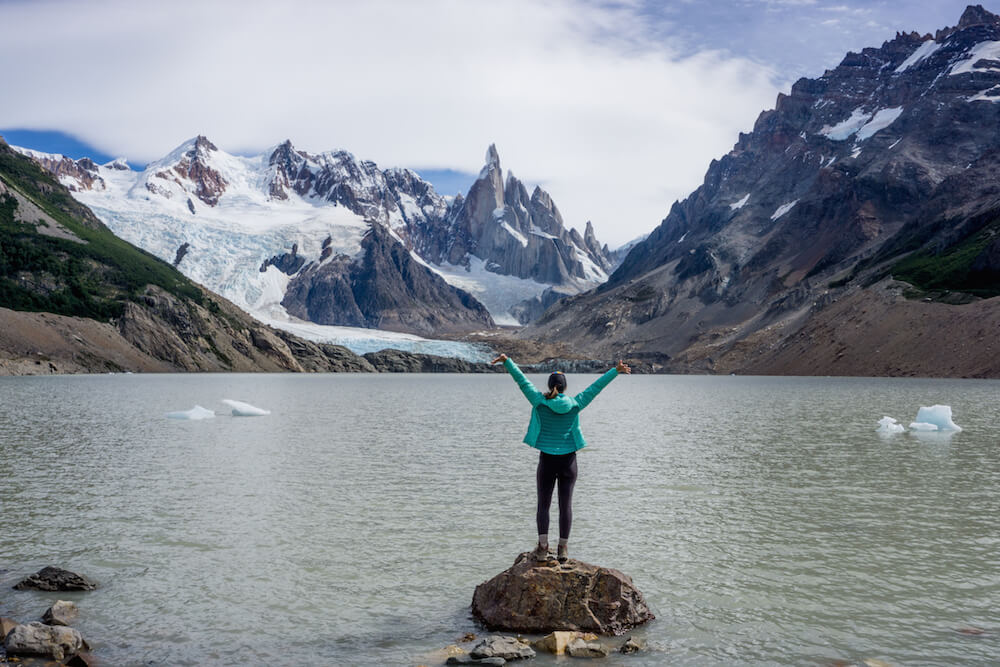 As anyone who fell in love with the concept of visiting Patagonia from 180° South knows, there are many ways to get there, including sailing. But for those of us who stick to more accessible means, the best way to get there is to fly or take a bus.
Buses in South America are generally quite comfortable and reliable. Though quality varies from company to company, most buses have the option to fully recline, called full cama, have bathrooms on board, and offer meals and snacks. As long-term buses go, South America must have some of the best in the world. If you can swing it, I recommend paying up for the nicest company. I usually find this out by doing a quick Google search for my intended route and reading reviews, or asking at my accommodation what they recommend. It's usually possible to book your bus a day or two before at the bus station, or you can ask your accommodation to help you, or in some cases you can book online. The other option is flying.
The thing about South America air travel is, while traveling within a country can be pretty cheap, as soon as you cross the border the prices jump up like crazy. I started my Patagonia journey in Bariloche, Argentina, so the most logical place for me to fly into was Buenos Aires, and then to catch an onward flight from there. If you plan to stick to Chile, you will most likely be flying via Santiago.
That leads to the next question: Where should you start?
Where to Start in Patagonia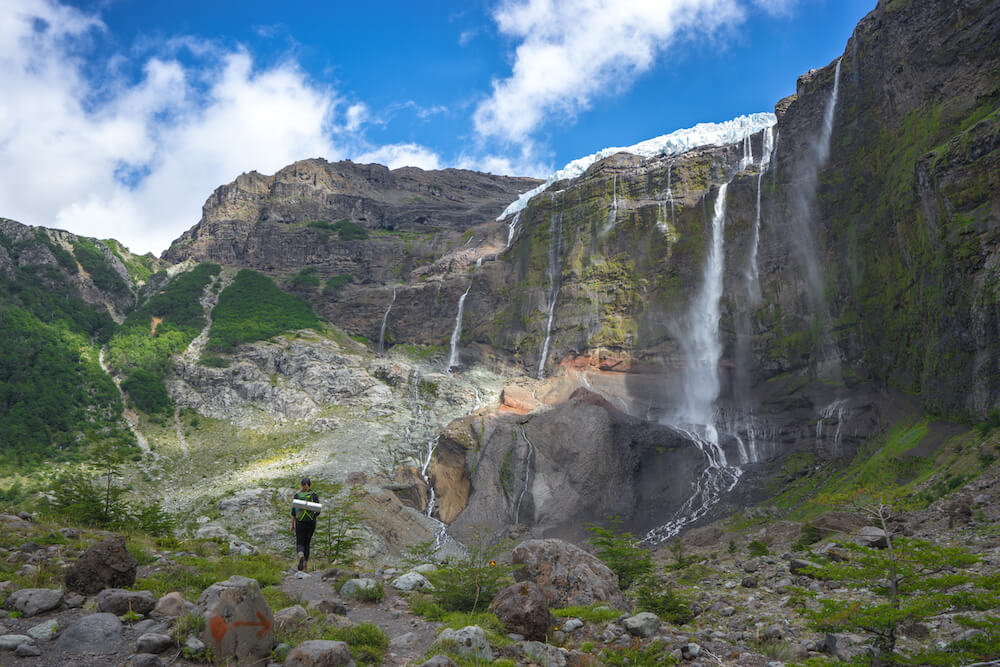 Should you begin your adventure in Chile or Argentina? The short answer is it doesn't really matter. Bariloche in Argentina is considered a sort of gateway to Patagonia, and a great place to begin your journey if going from north to south, as I did.
Alternatively, you can fly from Buenos Aires down to El Calafate if you're more interested in the Perito Moreno glacier, and checking out the national parks down south like Torres del Paine and the Fitz Roy in El Chaltén. Some choose to fly into the southernmost point, Ushuaia, and head north from there.
Alternatively, if traveling within Chile, it probably makes the most sense to fly directly to either Puerto Montt if traveling the Carretera Austral or Punta Arenas if you plan to go directly to Torres del Paine. Right now these might seem like a lot of names without any real idea attached to what they are, so let's go into the best things to see in Patagonia in the next section to help you figure out where you'd like to go.
Where to Go in Patagonia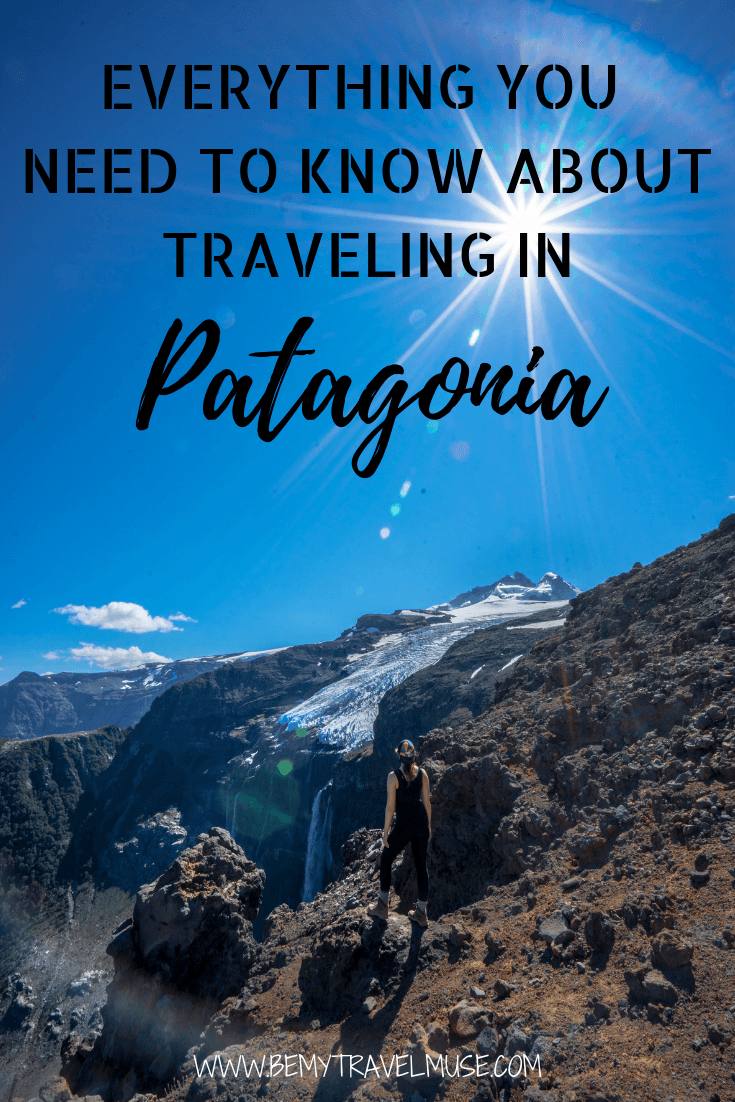 The following are some of the best things to see in Patagonia, in order of my personal favorites. While everyone is different, these are some of the most impressive things that I saw and that I think you'll love too:
Torres del Paine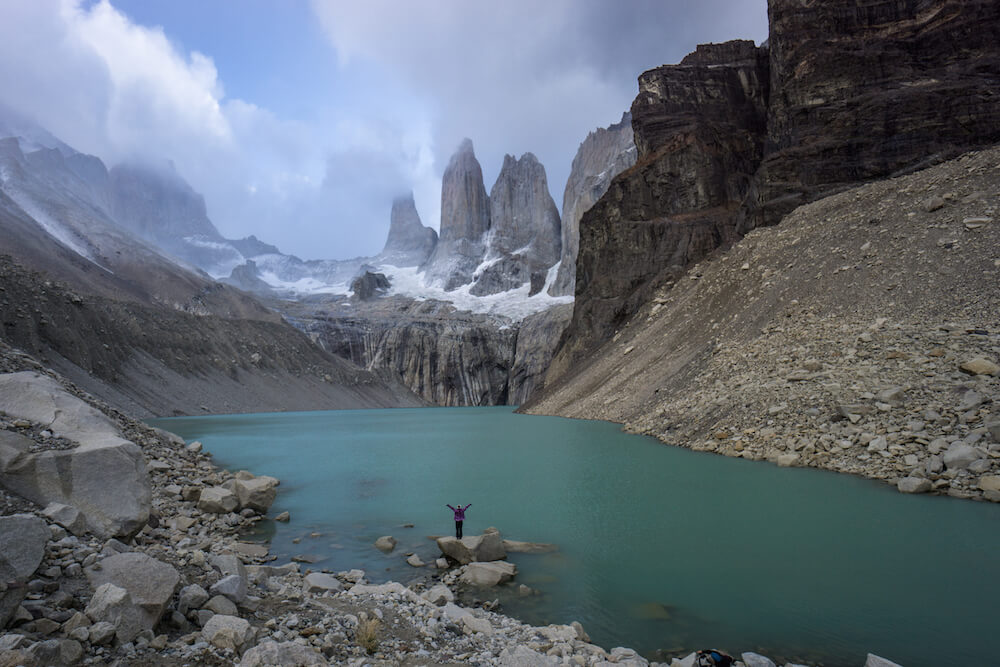 For many, this is the crown jewel of Patagonia. For those who love hiking and are ready to give it a full 5 to 8 days, I highly recommend backpacking through the O circuit in this national park. You're guaranteed to see incredible mountain formations, the Southern Patagonian Ice Field, which is only visible from four trails in Patagonia, and the incredible Torres, a series of three towers over a minty green-colored lake. There are so many beautiful things in between that we don't have time to discuss here but if you think you might want to do this, check out my guide on how to hike the circuit in Torres del Paine.
El Chaltén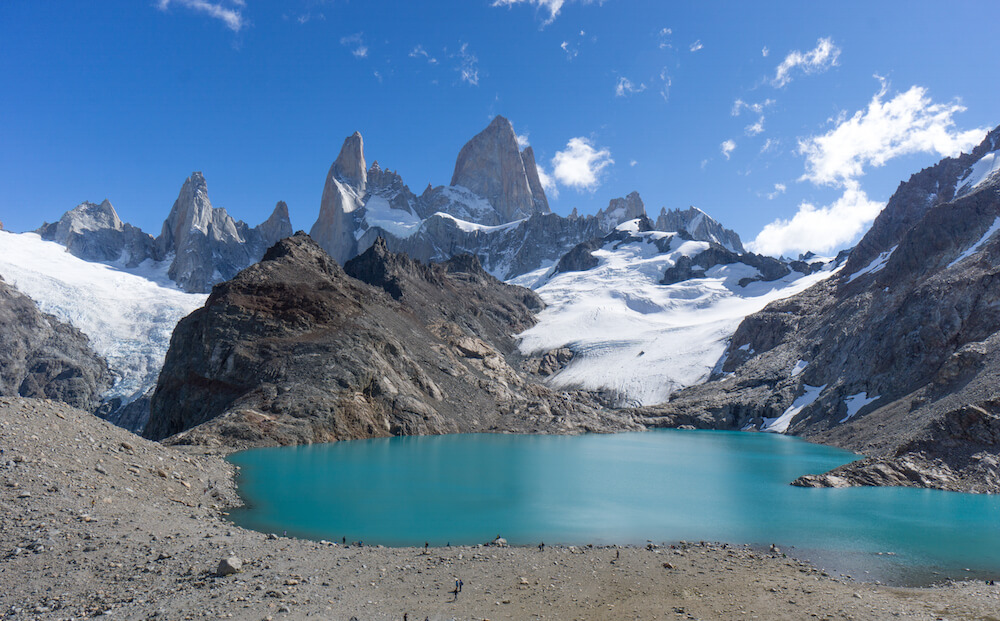 A strong answer to Torres del Paine, El Chaltén is Argentina's trekking capital. To me, this little town has it all. It's quirky, the food is good, and it is surrounded by some of the most beautiful landscapes in Patagonia. The creators of the Patagonia label agree, featuring the Fitz Roy on their label.
If you're less interested in doing a multi-day hike, there are plenty of day hikes in the area, including the 4-day Huemul Circuit. This is one of the most beautiful, and most challenging hikes in Patagonia. There are several 1-day or 2-day options as well. You can read more about the best hikes in El Chaltén here.
The entire Carretera Austral (Ruta 7)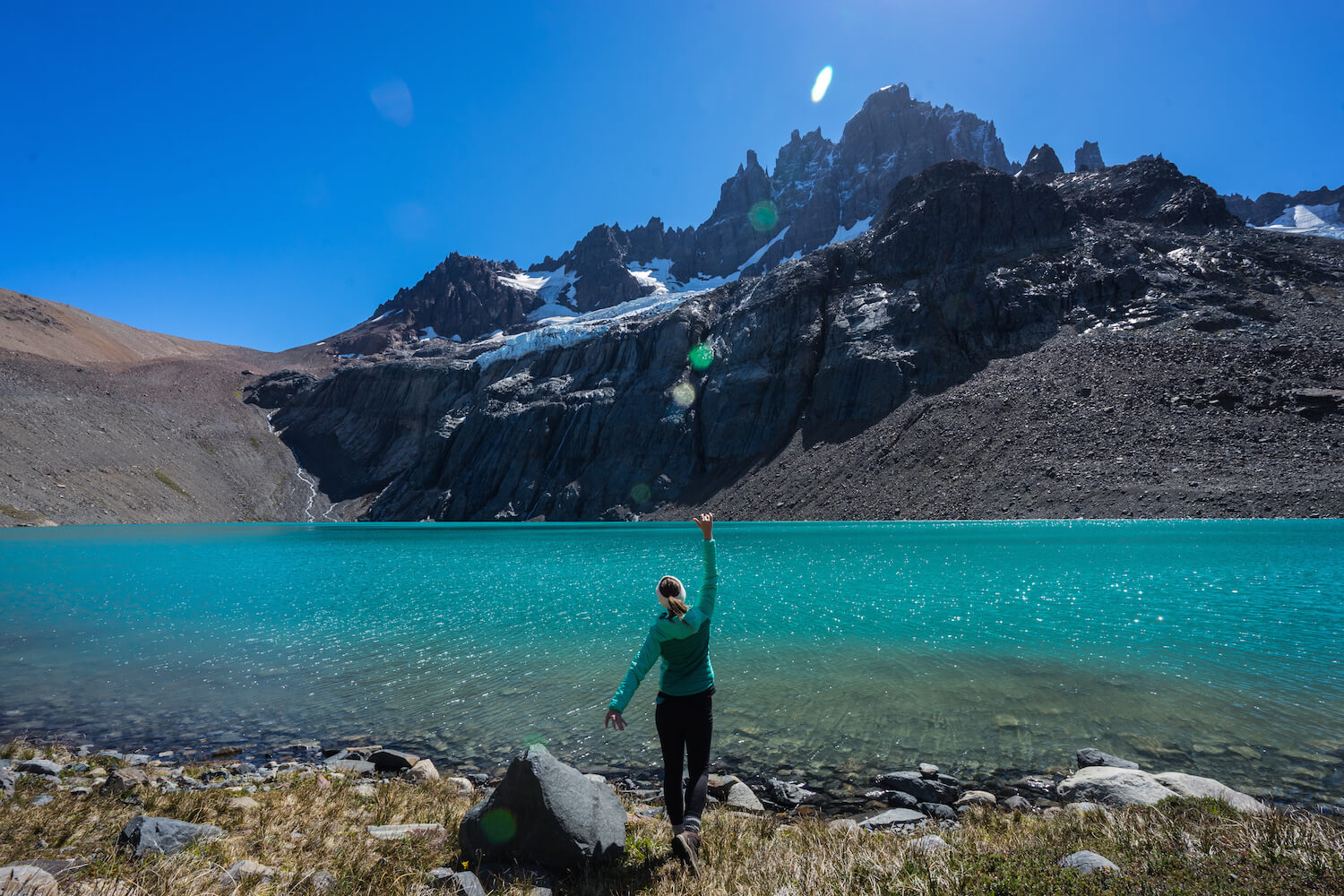 Though remote, this road trip is one of the best adventures in Patagonia. Most travelers do not go down the Ruta 7, opting for the more well-trodden, however more boring Ruta 40 instead. It gets you down south quicker but to me this is a mistake because the Carretera takes you through some of the most wild, remote, and gorgeous scenery. Think hanging glaciers, gorgeous fjords, and people living a way of life that is more reminiscent of the past. You can click here for my full guide on driving the Carretera. I would give this one at least two weeks if you can!
Perito Moreno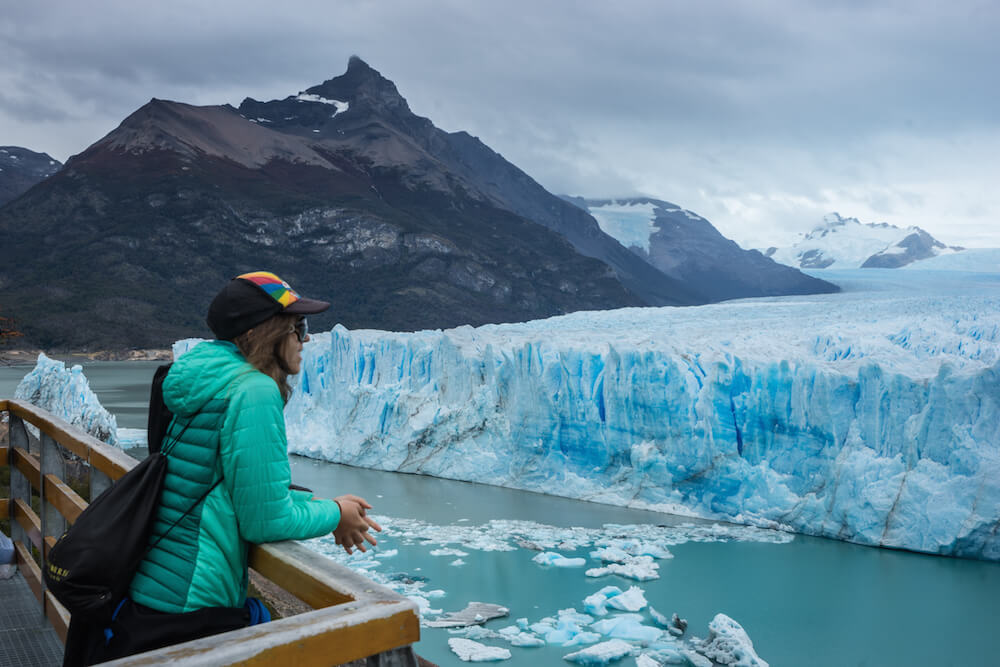 The Perito Moreno glacier is one of the few advancing glaciers in the world, and regularly makes the news for having ice bridges and regular cavings fall dramatically into the lake it sits on. When you visit, you can take a boat, and or walk the length of a wooden boardwalk to take in the sheer size of this incredible glacier. It's both humbling and awe inspiring.
The glacier is about 30 km in length, 5 km wide and an average height of 73 m from the water to the top, though of course most of the glacier is underneath the water. Keep in mind that the glacier is not located in the town of the same name, confusing as that is. You will need to head to El Calafate to see it. The town itself is nothing to write home about, but the glacier is a must-see.
Bariloche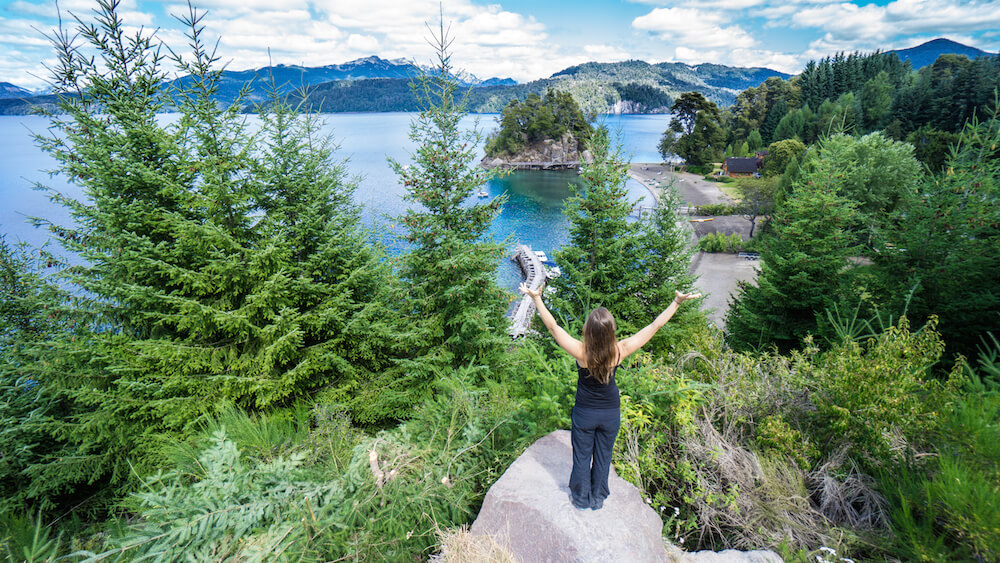 Bariloche is a town in the northern part of Argentinian Patagonia, which many consider the gateway of Patagonia. Reminiscent of Switzerland, the town is known for its chocolate and skiing. Although it's touristy, some of the most beautiful lakes and hikes are located just outside of it.  You can read more about the best things to do in Bariloche here.
Tierra del Fuego
Interested in seeing penguins? This is the perfect place to do just that. Book a day or a multi-day trip out to one of the islands to see the Emperor or Magellan penguin colonies.
What to Pack for Patagonia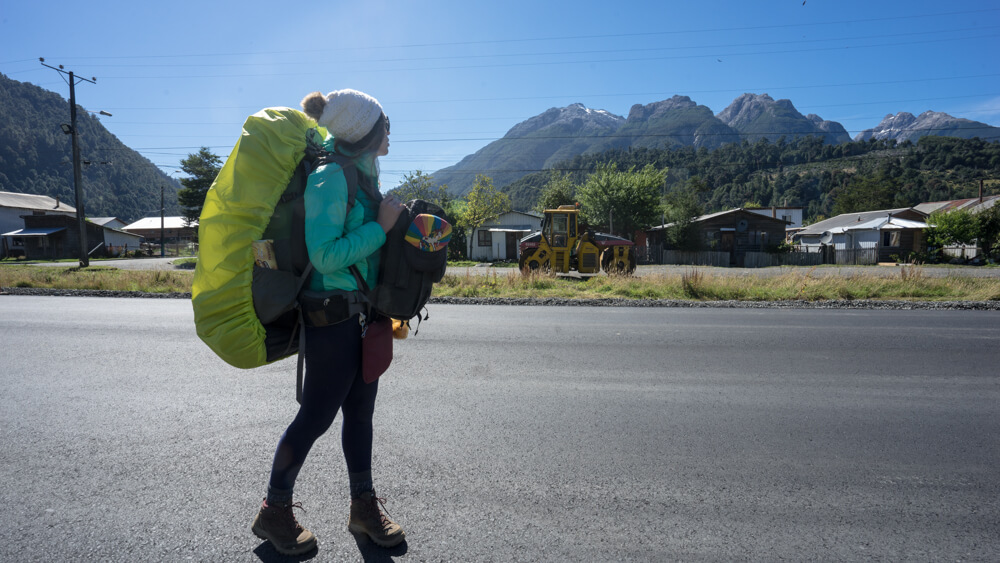 As mentioned in the weather section, Patagonia can experience many different kinds of weather all in one day. The most important thing is to bring clothing that will keep you comfortable. For me, that meant hiking boots that would keep my feet dry, layers so that I was never too hot or too cold, and waterproof gear, especially for hiking.
Prepare for temperatures that could remind you of a late winter, while allowing for the possibility of days that are more like a warm spring. You can read more about my ideal packing list here.
How to Prepare for Trekking in Patagonia
If you're going to Patagonia and not planning on hiking then honestly what are you doing? All joking aside, I highly recommend working in plenty of hikes into your Patagonia experience because the most beautiful parts are only accessible by foot.
Hiking in Patagonia does come with its own set of challenges. You can plan on the occasional challenge, encountering types of trail that might be totally different from what you're used to, and of course the winds. Some hikes can be done as day hikes and those are a little bit easier, but if you plan on backpacking, have a look at my guide to trekking in Patagonia for all of the tips on how to be prepared.
Additionally, these are the best hikes in Patagonia, ranging from half days to 8 days.
The Cost of Traveling in Patagonia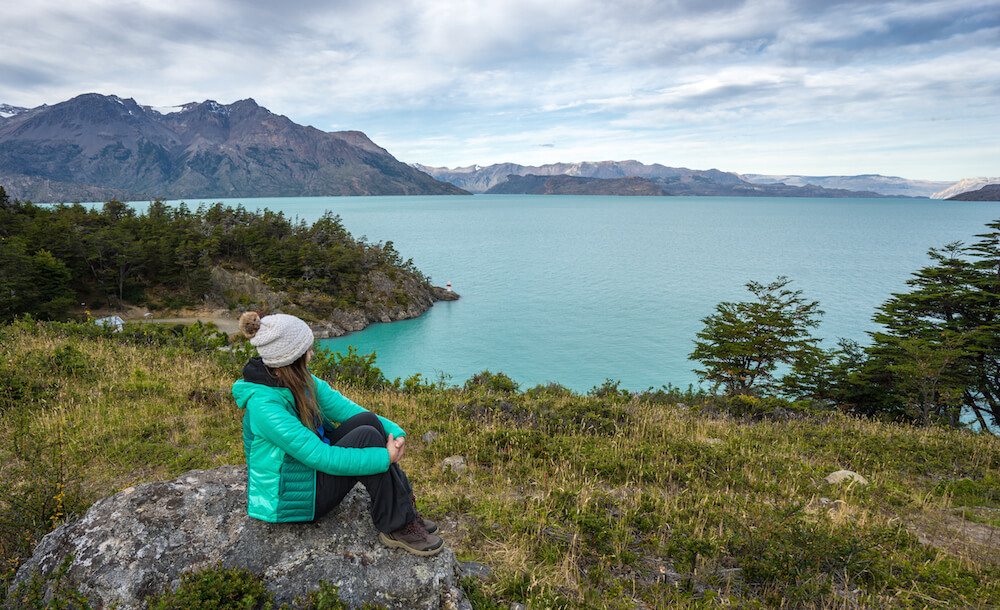 Your trip to Patagonia can be quite expensive or quite cheap depending on your travel style. In most of Patagonia, it's possible to camp, hitchhike, and take buses. On the other side of things, you could fly more often, opt for higher-end accommodation, or even rent your own car to get around. It all depends on how much time you have, what your tolerance for discomfort is, and personal preferences regarding food. Would you prefer to eat out or are you willing to cook? Most accommodation is equipped with kitchens that are communal, so that makes it a bit easier if you are trying to save money.
All of that said, Patagonia is not a budget destination, per se. Chile has the strongest economy in South America and if you are coming from Bolivia or Peru, prepare to break your wallet open a bit more in Patagonia. My personal spend was just over $53 USD per day, which was a mid-range, modest budget. You can read more here about what went into that and how you can save.
The Best Itineraries for Patagonia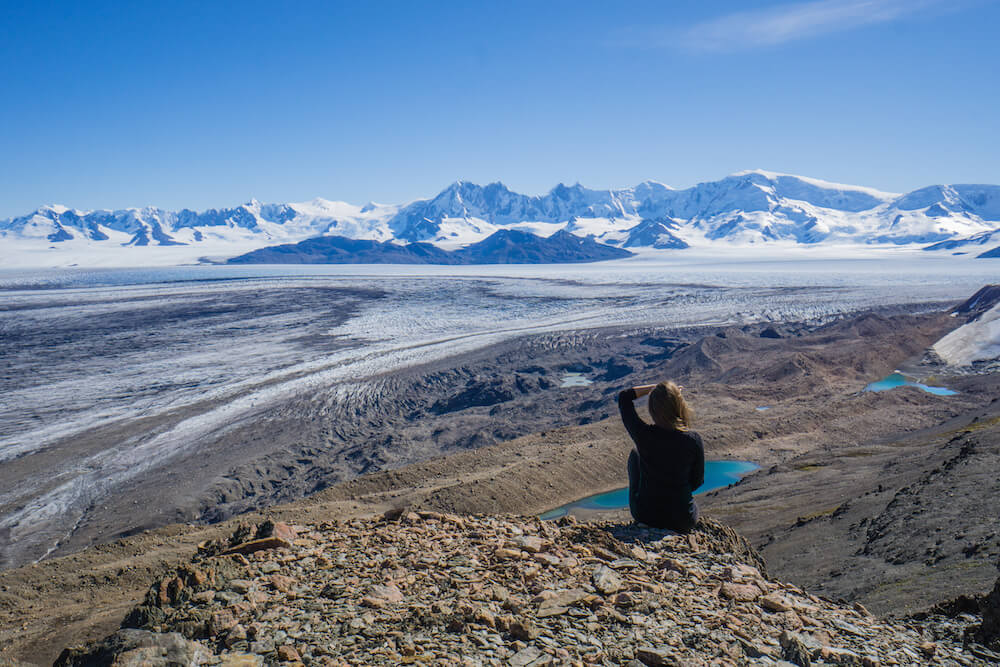 So with all of the information I've thrown at you, how can you plan out your perfect Patagonia trip? As this region becomes more popular, it's becoming more important to book things ahead of time and have a rough idea of what your itinerary will be. For that reason I put together Patagonia itineraries from one week to one month with a few variations in between to help you get started.
I hope you're ready for the adventure of a lifetime in one of the most beautiful parts of the world.
Patagonia is still one of my favorite trips after six years of traveling the world, and I can't wait to go back.
Read Next