I know of a place that few others do.
It's the kind of place where the silica-rich sand squeaks beneath your feet, you stop wearing shoes of any kind, don't even think about brushing your hair, and since there aren't any mirrors around, you stop thinking about how you look, too. It starts to become all about how you feel, which is relaxed and like your soul is getting a nice cleanse.
The water is perfect for Goldilocks types – not too warm and not too cold. It's just right. The weather is also perfect in November- not too humid, not too hot, and there's a nice breeze. It's perfectly acceptable to lounge in a hammock all day while staring at the perfectly blue water, and truth be told, I often do.
The beach isn't all that long. One can walk from one end to the other in less than an hour, skipping from the lighthouse on over to the sunset point.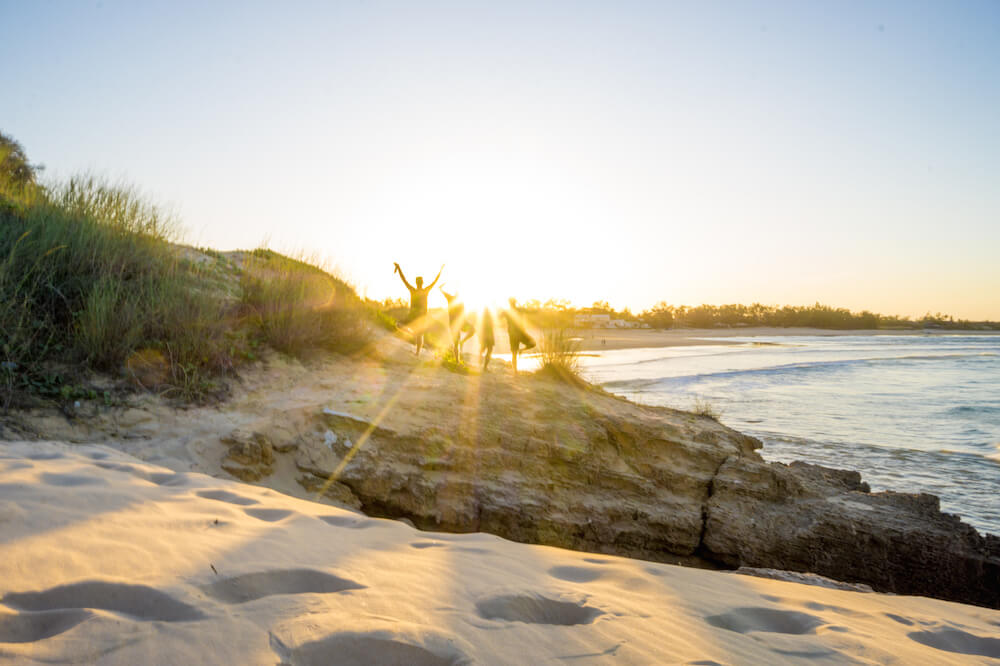 On the way, you'll pass by a couple of diving schools as Tofo in Mozambique is a popular diving spot. It's famous for the big stuff like manta rays and such. I can vouch, I saw a whale shark there.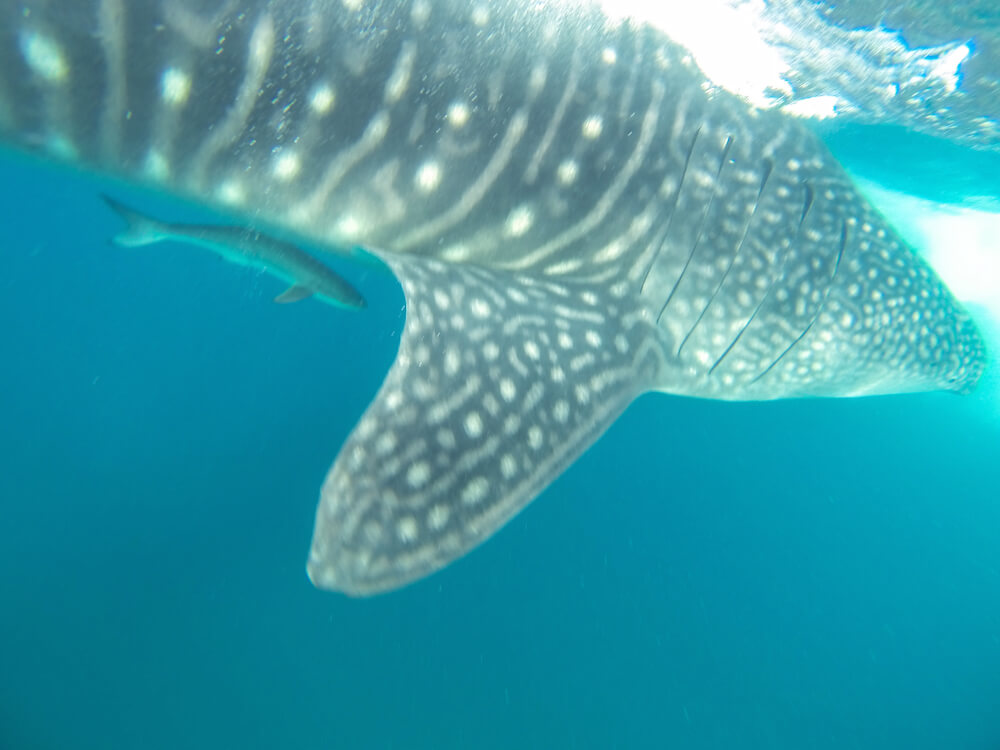 Of course it's not all perfection. Sometimes the power goes off, and yes, there is a mosquito here and there. The journey to get to Tofo is a treacherous one full of 10-hour overcrowded bus journeys that outdoes every single other horrific bus journey I've taken times ten. The nearest ATM is a 30-minute walk away, and even flights tend to go days with cancellation after cancellation.
But when I can stay in my own bamboo bungalow for $15 per night and a plate of fresh barracuda only sets me back $5, these are small detractors, and I can get over the inconvenience.
There are a few backpackers accommodations which consist of beach huts and campsites, one fancy-ish hotel, a small market where they sell the world's best mango for 5 mets (like, not even 10 cents), along with fresh lobster, barracuda, and prawns, and a couple of open-air restaurants where the food takes an hour or two to arrive. It's just the way it goes in a place where life moves slowly.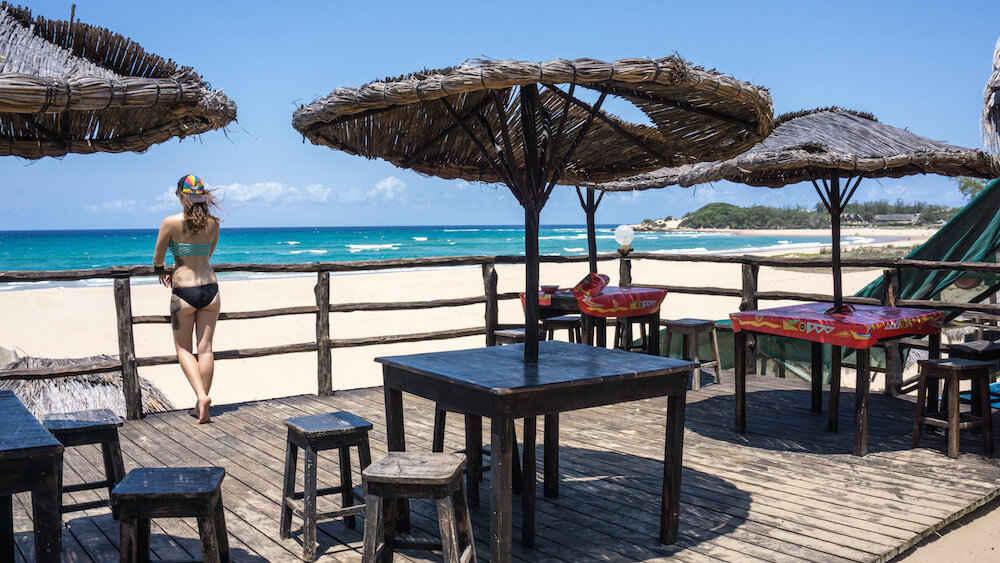 Unlike most beaches this pristine and beautiful, Tofo's tourism appears to be on the decline. The dropping tourist numbers are probably due to the continued difficulty of traveling there, the scarce information about the place, and the falling value of the South African rand. 
While quad biking around the dunes and coconut tree forests behind the main beach, I can see that construction was started only to be abandoned on several resorts. One in particular only has one bungalow left after a fire, yet it's still fully staffed. I took the chance to have a whole resort to myself and booked the villa for one night. It was creepy yet incredible at the same time to have the entire secluded mangrove for miles.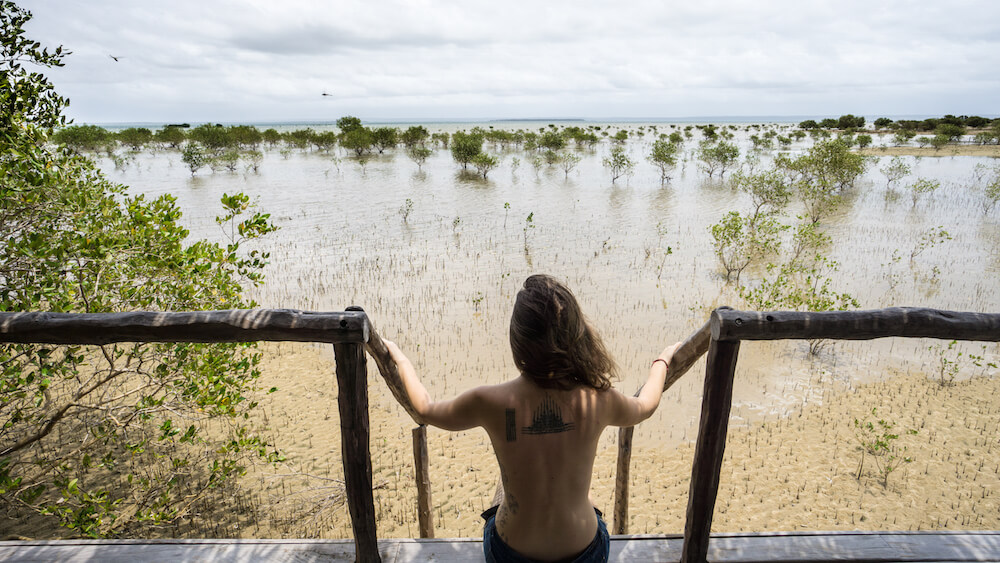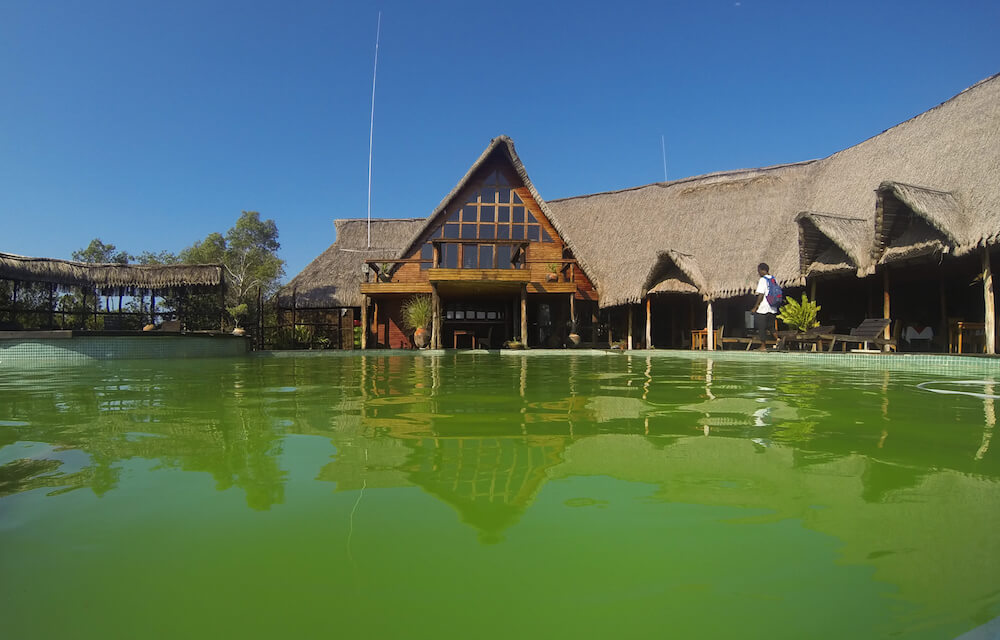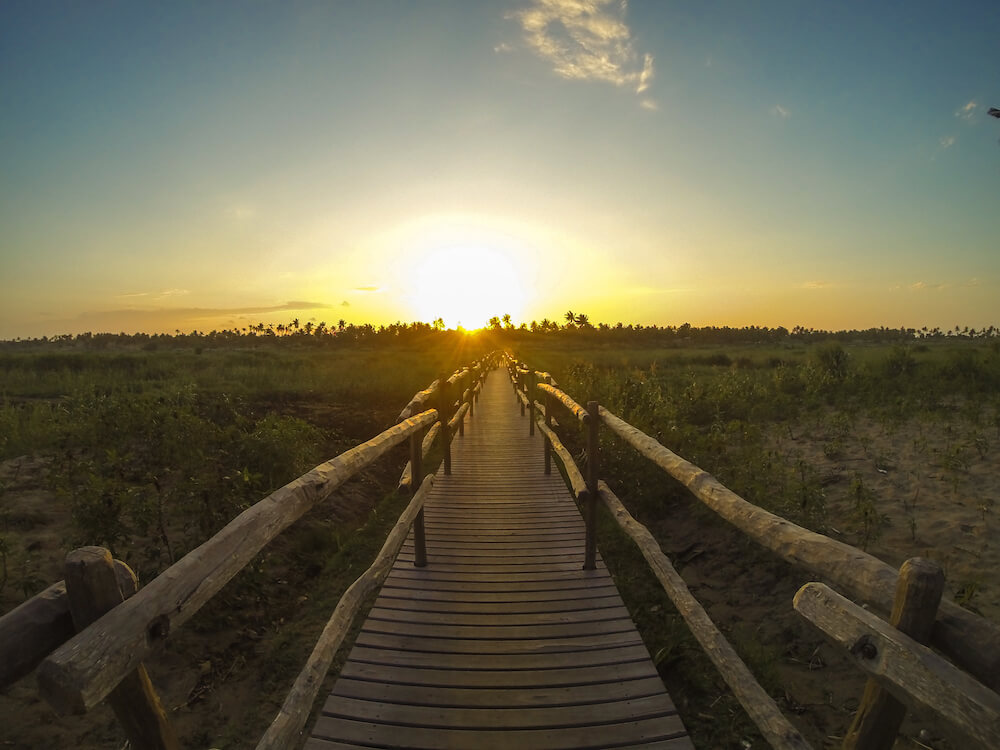 Like the beaches in developing countries the world over, touts roam the sand with bracelets and sarongs. The most persistent of them approaches me daily to sell me a coconut we both know I'll buy. We also both know I won't pay more than 20 mets (39 cents) for it, but we still haggle for a good ten minutes anyways because it's a sport and we have time to kill.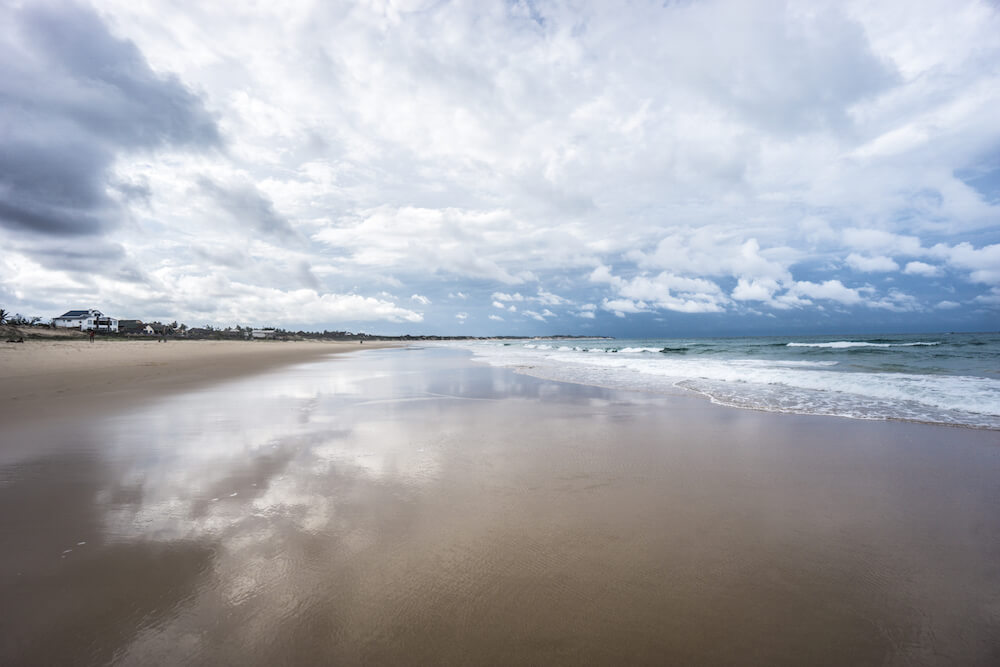 He repeats the same questions: "How much you pay for a coconut? When are you leaving? Where are you from? So you buy a coconut tomorrow? How much you pay for a coconut tomorrow?", rolling his Rs heavily on the double R in tomorrow, in the way that a native speaker of Portuguese does.
Eventually I come to really enjoy the daily interactions with this kid who swears he's 18 but looks 16, and I respect the hustle. In another part of the world he'd be an insurance salesman, and he'd be damn good at it.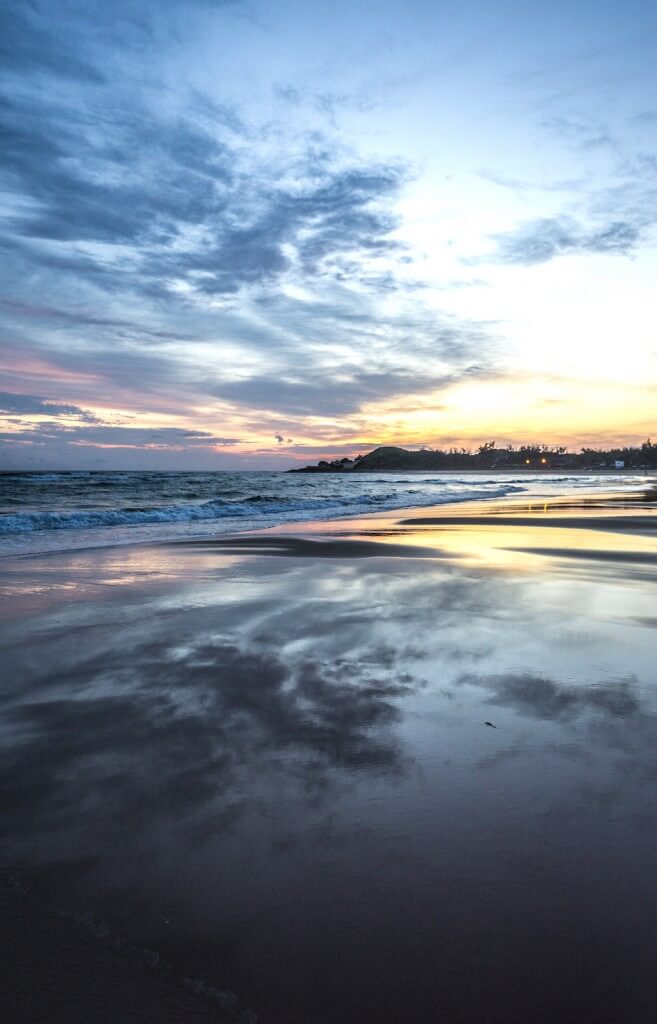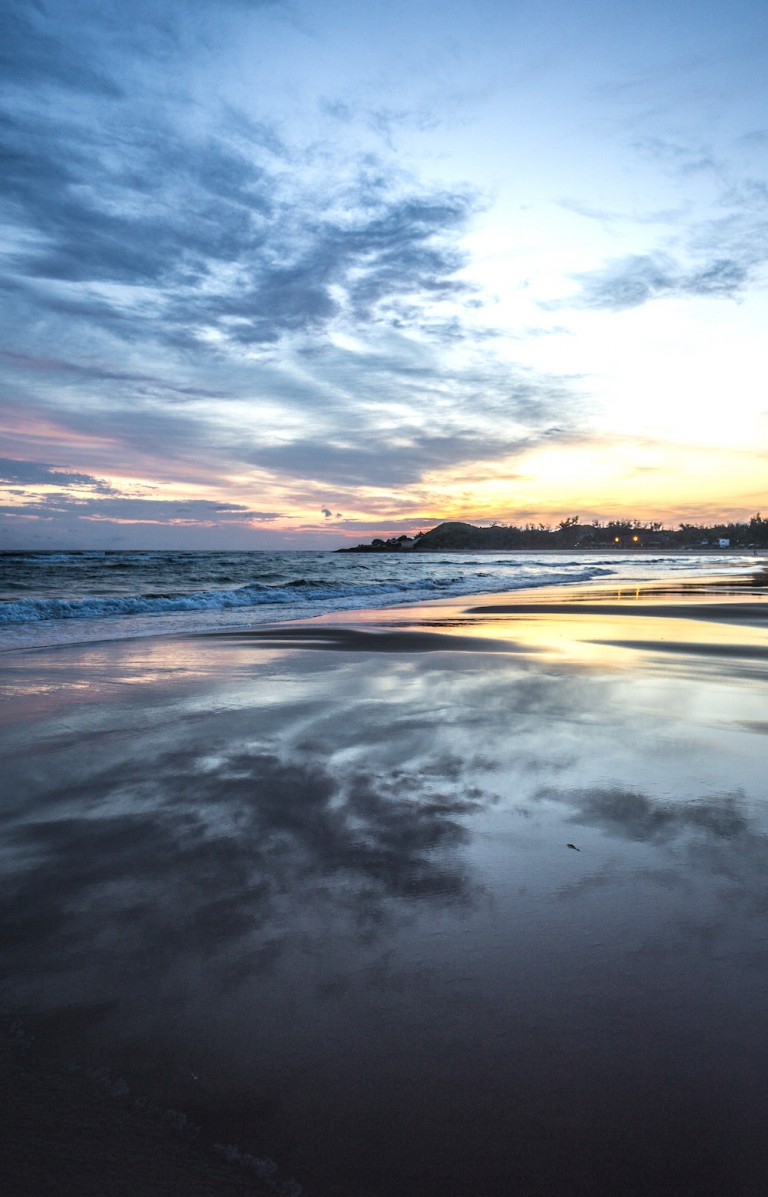 It's like any paradise for pennies on the dollar.It's a beautiful place for a nominal fee that you get to enjoy immensely while simultaneously asking yourself why it is that you were put on this earth with the passport that lets you travel, provides access to free schools, and associates with a place where child labor is illegal. You enjoy it for so little while knowing that it isn't fair that you get to do this. But when you wander out to the beach for the sunrise and find you're the only one there, save for the fishermen who pass by on their way to the point from time to time, the feeling that replaces all others is awe.
It's awe for the present moment, and the recognition that no matter who you are and what your means may be, that if you get to stare at this beach, you are truly lucky.