From February until April of this year, I explored Patagonia slowly, switching between Chile and Argentina and making hiking my main activity.
It was mind-blowing. I've never seen so many glaciers, waterfalls, and rainbows all in one place. It's rugged and tough landscape that tested my limits but was so easy to fall in love with at the same time.
I did several treks, some were just one day and others spanned several days or even more than a week. With the right gear and knowledge, Patagonia can be enjoyable despite the elements and without many mishaps.
Here's what I learned about trekking and camping in Patagonia:
1) You seriously do need hiking boots
I've trekked in Nepal, China, and all over the States in running shoes and thought they were great. The biggest difference is in Patagonia the trail is often super muddy, very rocky, or totally wet. Sometimes there isn't really even a trail and you have to go by GPS.
There were SO many times when I was really glad to have waterproof shoes that I could just trek through the mud with and not care. They were one of the most important things to bring along. Here are the ones I recommend.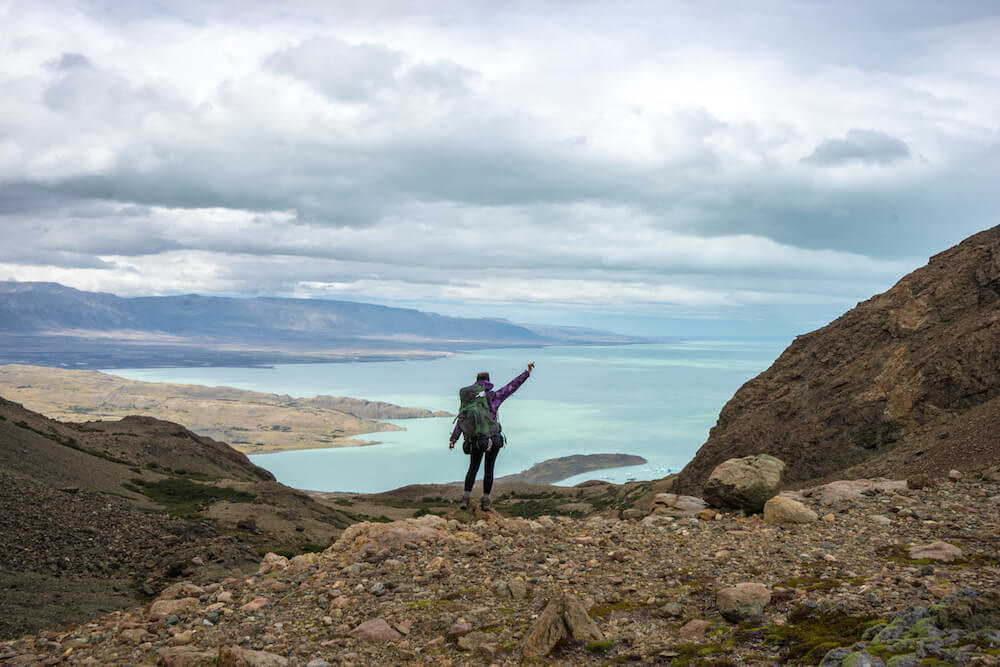 2) … and thick socks
The easiest way to avoid blisters is to reduce friction. That meant wearing thick socks and tying my boots very snugly when I trekked. When I did develop blisters, it really helped to keep my shoes tight and my socks thick to keep them from getting bigger or worse, tearing.
3) Bring Compeed
Compeed is so much better than Band Aids! These blister bandages are the best I've found, and they stay on for several days as well. Bring them with you as they may not be possible to replace everywhere in Patagonia (I actually never found them when I looked for them there).
4) Bring the right clothing with you
You can experience all kinds of different weather within the span of a few hours in Patagonia. I trekked through tons of rain, very heavy winds, and even snow over the two months that I was there. It can feel quite extreme at first, but in time you do get used to it and it even becomes part of the enjoyment of Patagonia.
However, it's only fun if you have warm, waterproof clothing. Here's my packing list for Patagonia to help!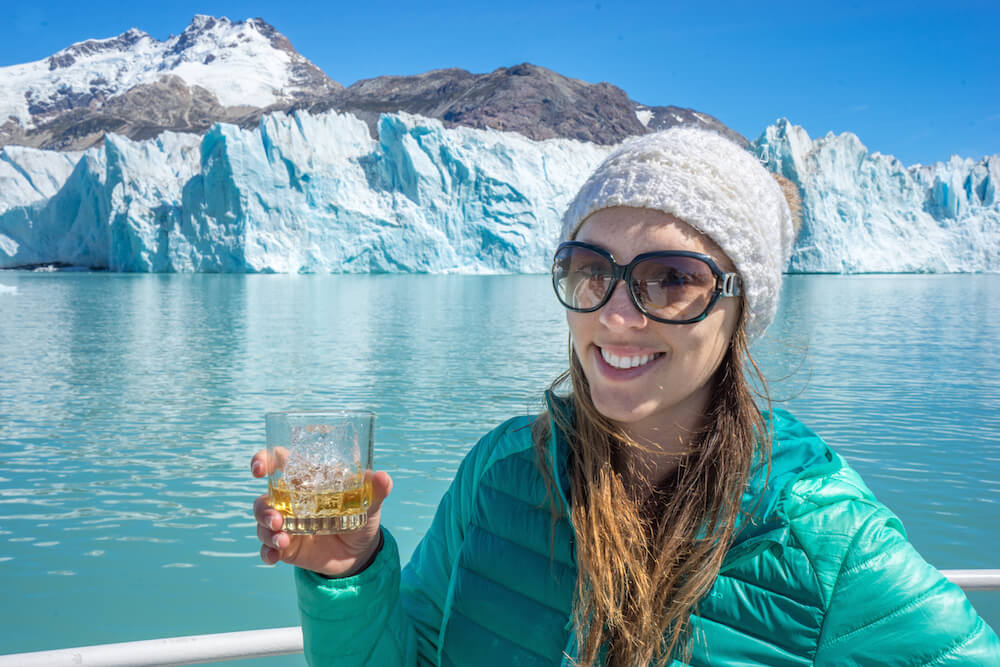 5) Get a tent suited for Patagonian weather
A normal tent isn't going to be a good choice in Patagonia, where winds can reach upwards of 100km/hour. That is some serious wind and the shape of the tent, plus strength of the tent poles, both matter a lot so that nothing breaks while you're midway through a trek.
I used an MSR tent that was resilient and super light to carry at the same time. The shape is designed for wind and the rain jacket kept us dry, except for one occasion when the rain was so heavy that everyone woke up wet (it does happen).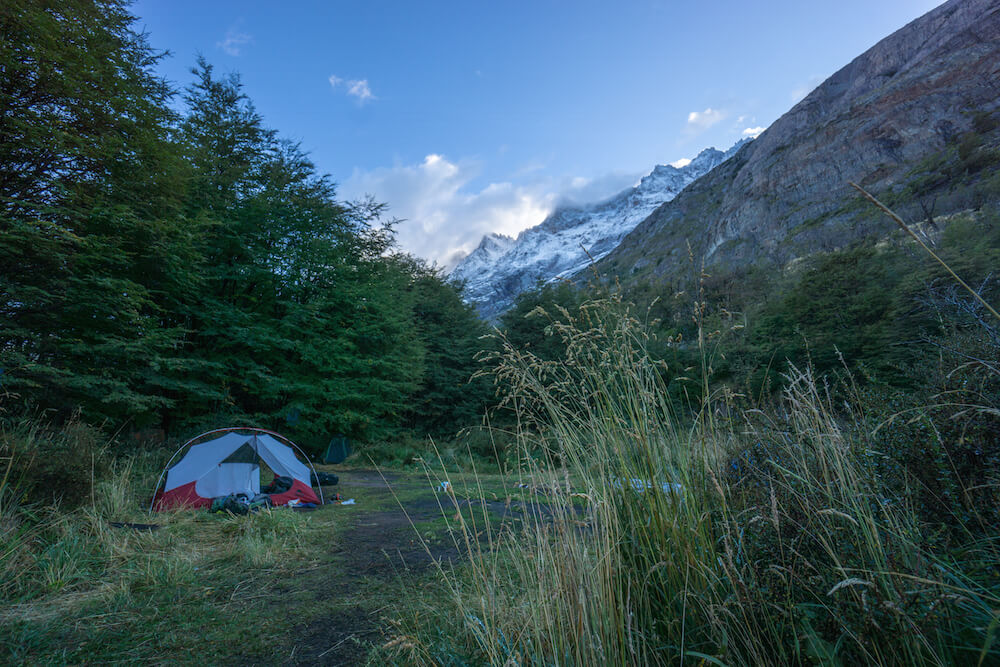 6) For the love of God, do not buy your camping gear in Argentina
In the past I've bought a bunch of my camping equipment in the local country before the trek. It saved me a lot of money and the trouble of carrying the equipment around. This is not true at all in Argentina. Seriously do not buy any of your gear there!
I saw a North Face bag on sale for $300 that would have been $50 back home. Absolutely everything was overpriced in every single store I checked. Just bring it from home, seriously.
" src="data:image/gif;base64,R0lGODlhAQABAIAAAAAAAP///yH5BAEAAAAALAAAAAABAAEAAAIBRAA7″ alt="
Click to read more posts about