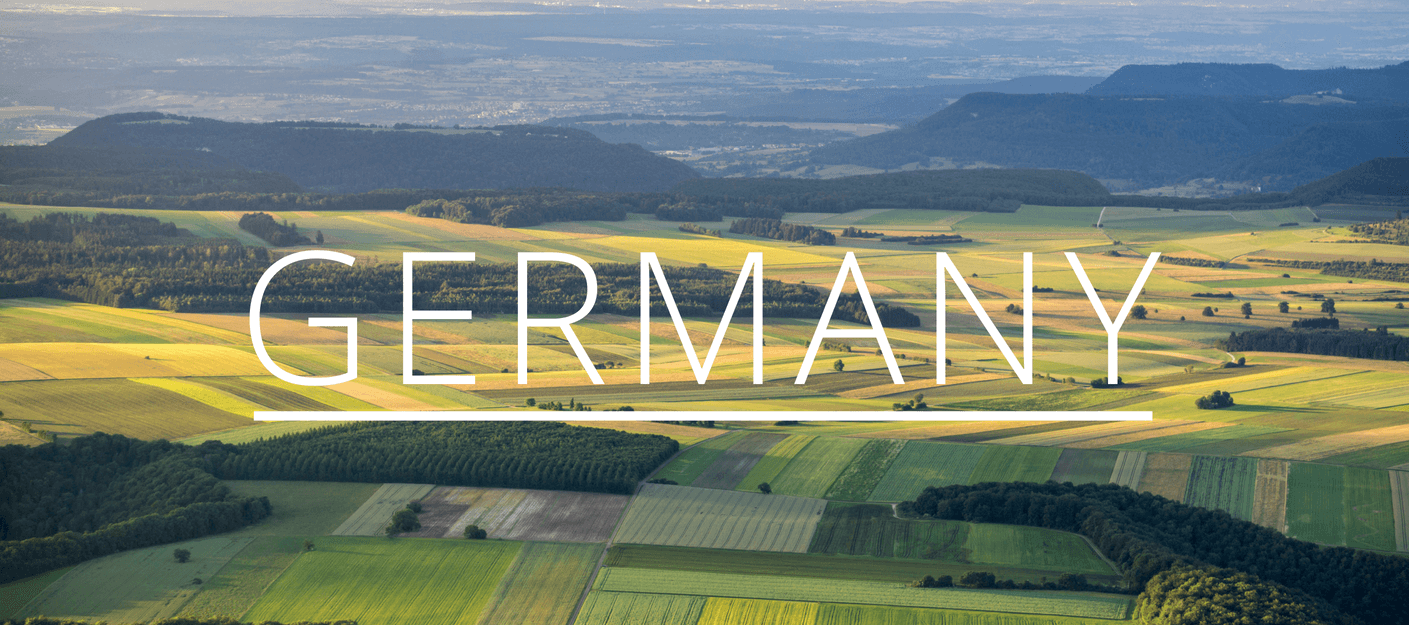 Germany, how do I love thee? Let me count the ways. Everything from the capital city of Berlin to the small, rural towns all over the country, there's something to enjoy whether it be urban, cultural, or natural. Though Germans may not be the type to smile at a random stranger on the street, get into a conversation with a local and you'll come to find that they are typically very friendly, great with English, and contrary to the stereotype, can have a great sense of humor.
Germany is a safe place to visit, especially for solo female travelers. Though you do still have to be mindful of pickpockets, unlike much of the rest of Europe, everything in Germany works like clockwork. Trains are (mostly) on time, busses run regularly, and when a shop says it's open, it will be open.
I've based myself in Berlin as an expat off and on since June 2014, falling in love with the city and dedicating my time here to exploring the local counterculture, food, and nightlife. Whether you're here in the lively summer, beautiful Autumn (my personal favorite), or the festive winter, these tips will help you plan an awesome trip in Germany.
Where in Germany?

Germany
Quick Tips
'Hello' and 'Thank You' in German

: "Hallo" and "Danke"

Currency

: Euro (

click here

 for current conversion rates)

Visa

: 90-day Schengen visa on arrival for most nationalities (

click here

 for more info)

Safety Rating: Ranked 22 on the

Global Peace Index

with a score of 1.55 (USA is ranked 128 with a score of 2.40)

Solo Travel Friendliness

: People usually speak fluent English, so communication is rarely a problem. It is very easy to travel around and Germany is fairly safe and solo-travel friendly. However, keep a close eye to your belongings especially in the cities. I have personally been

pick pocketed in Berlin

Climate:

 Summer is warm and sometimes humid, autumn and spring are temperate and winters are dark and cold, experiencing freezing temperatures

Best SIM cards: I have tested many and my favorite is either Vodafone or 02. SIMs can be purchased in person at any phone shop. Bring your passport. More info about German SIM cards here. 
Random useful tip

: Autumn is a wonderful time to be in Germany - it's much less crowded, the weather is not freezing cold yet, and the changing leaves are beautiful. Don't expect much of anything to be open on Sundays apart from some restaurants and bars. This is primetime for flea market shopping, though!
Accommodation
Best hostels for low budget solo female travelers ($10 - $35): There are many hostels at different price points throughout the country, making finding a place to rest your head for the night a relatively simple task. Though during peak seasons, it is wise to book ahead as places with good ratings may get booked out quickly. The trendy independent hostels are affordable and often packed with character. Dorms are cheap and usually come with free Wi-Fi and breakfast. Couchsurfing is also popular in major cities.
Best hotels for mid budget solo female travelers ($40 - $70): The same independent hostels mentioned above usually also offer private double rooms for about $25, though for full privacy, one may check into one of the many budget hotels in Germany for about $40 - $60 a night. Private rooms usually come with your own bathroom. Airbnbs in Germany offer beautifully decorated accommodation at  reasonable price range, with a private room averaging at $40 a night, and an entire unit averaging at $70 a night.
Other Accommodation Options: Private houses or farms in remote areas offer accommodations to those who looking for a unique accommodation experience. Especially with farmstays, you will enjoy home cooked meals and a farm life experience. They are also often cheaper than hotel rooms. Camping is possible at designated campsites (wild camping is illegal in Germany).
Transportation
Getting There: The main international airport is Frankfurt Airport, followed by Munich International Airport and Düsseldorf International Airport. Budget airlines are plentiful, which means entering Germany by air can be very cheap. In terms of crossing borders overland, trains connecting Germany with all of its neighboring countries are the best option other than a car rental.
Getting Around: Trains are the main public transportation in Germany. A single trip typically costs around $2 - $4, and you can get different rail passes depending on the length of stay to ride for cheap. Buses and trams are available as well. Cycling is another great way to get around town. Most roads have dedicated cycle paths, and vehicles know to look out for cyclists. Uber in Germany just calls a normal taxi, with an extra €1.50 fee. I recommend only taking taxis if you are traveling in a group or in a hurry, as they are pretty expensive.
Inter-city Traveling: Intercity-Express Trains are extremely efficient, traveling up to185 miles / hour, but a ride from Berlin to Munich can cost you close to $200 if you book on the spot. Booking in advance may get you a discounted rate. Other standard intercity express trains are slower but cheaper. Make sure to check the deals on rail passes, such as Eurail, and group tickets available during your visit. There is a car-sharing system called Bla Bla Car that has a similar concept to hitchhiking. Available journeys are published online and they could be much cheaper than taking the trains. If you prefer taking the bus, Flixbus is an affordable option, though it may take much longer than the trains. Budget airlines sometimes offer tickets as cheap as $35 to get from one city to another.
Food
Street Food ($3 - $5): Food is cheap and hearty in Germany. Particularly in Berlin, where I base myself. Expect to find food trucks, street food kiosks and little restaurants everywhere! You can easily fill your tummy up with sausages, burgers and bratwurst for as low as $3 - $5. Make sure to check out Street Food Thursday, where around 20-30 street food vendors gather from 5-10 p.m. In addition, reflecting the immigration patterns, you can find Turkish and Greek food like kebabs and salads added to the local cuisine scene. Chinese, Vietnamese, Korean and Middle Eastern food can also be found all over Germany.
Cafes & Restaurants ($8 and up): Breakfast at a mid-range restaurant costs about $8 - $15. Brunch is popular in Germany, with a hearty meal and coffee at a café costing about $13 - $15. Lunch and dinner at a nice restaurant can cost $10 and up. Beer is cheap and excellent (duh), expect to pay $3 - $5 for a bottle.
Things to do
Take a road trip from Stuttgart: If you are in Stuttgart in the summer, I've got 7 day trips that I think you should check out. From hiking up to a gorgeous waterfall, to seeing castles that look like they bounced out of a fairy tale, and to flying in a hot air balloon, there has to be one day trip that floats your boat, or all seven of them!
Check Out Underground Berlin: Not on the typical backpacking radar per se, but Kreuzerg is insanely cool and different from the rest of Berlin. The street art here is world-class, and if you enjoy counterculture, you'll find tons of awesome happenings in the city.
Visit the Christmas Markets: Winter in Germany is cold and dark, but the Christmas markets will make up for it. With a glass of Mulled Wine in one hand, gingerbread on the other, while walking under fairly lights and snowflakes, you will find a way to enjoy the German winter, I am sure. For an authentic German Christmas market experience, check out Hattigen; If you are into anything quirky like me, hit Siegburg. My personal favorite? Aachen, for its gingerbread, primarily.
Check out Oktoberfest: The world's biggest beer festival that stretches over two weeks run from late September to the first weekend in October every year in Germany. The locals typically join the festival for a day, but if you are up for a beery challenge, stay as long as you can, raise your glasses,  and sing a few German beer songs. Just make sure to book accommodation well in advance!
Apps to download
DB Navigator (for train travel planning), MyTaxi (Germany's version of Uber), Fly Europe
Germany on @BeMyTravelMuse's Instagram