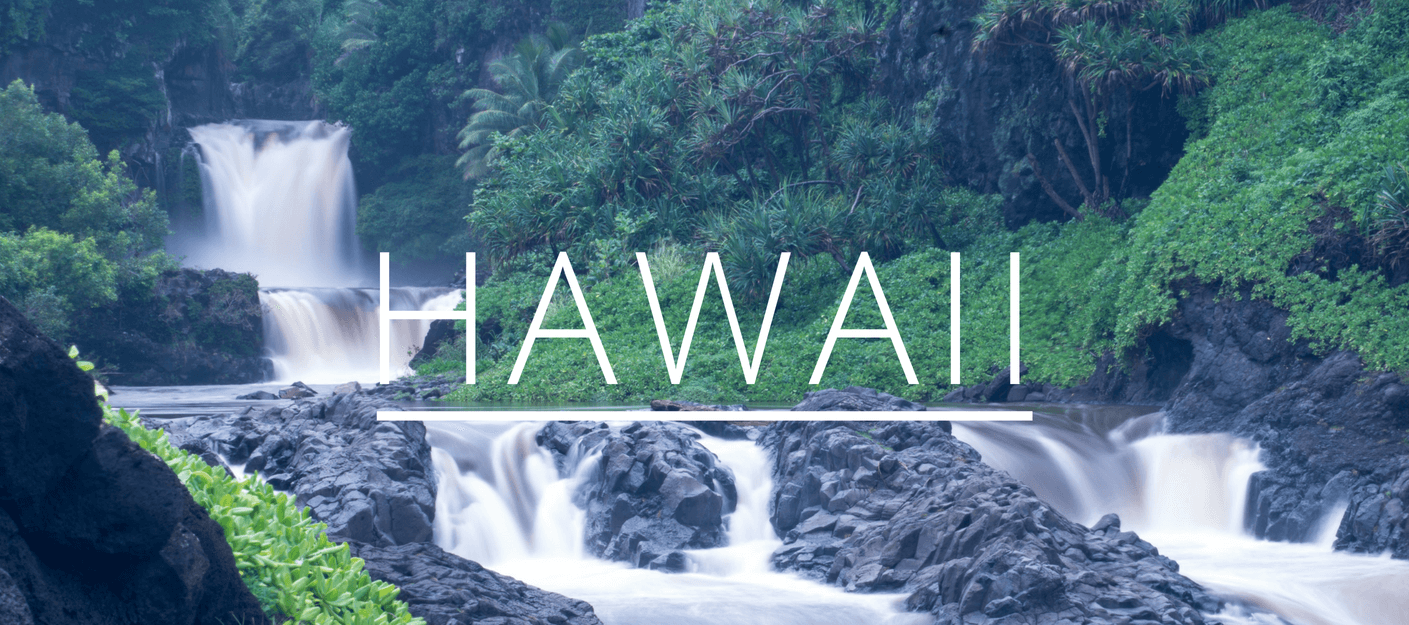 Hawaii is the tropical oasis of the United States, with several islands all boasting their own unique landscapes and personalities. The Hawaiian culture is rich and still very much alive, particularly in the lesser developed islands like Molokai. 
Whether you're into resorts and shopping, surfing and outdoor adventures, or a peek into the past, Hawaii has a diverse offering in some of the most intriguing landscape in the USA. 
Where in Hawaii?

Hawaii
Watch my vlogs from Hawaii
Accommodation
Budget Solo Travelers ($5 - $30): Hawaii has a number of campgrounds. Expect to pay about $3 per night to camp in the state parks, and a camping permit is required. Dorms aren't widely available, and they are quite costly. Expect to pay about $30 for a night. Free Wi-Fi and breakfast are pretty standard across most hostels. Couchsurfing is popular in places like Oahu and Maui.
Mid Budget Solo Travelers ($40 and up): Outside the touristy areas, you can find a simple but comfortable private room at a budget hotel for about $50 - $60. As for Airbnb, a decent private room averages at about $40, and an entire unit averages at about $140 – a hefty price but the units are usually beachfront, spacious, and new.
Transportation
Getting There: The main international airport is Honolulu International Airport in Oahu, and it is where most visitors begin their Hawaiian journey. Direct flights are available from major cities like Chicago, New York City, San Francisco, Seattle, Los Angeles, and Tokyo. There are also plenty of cruises coming into Hawaii from the mainland, taking about two weeks and costing about $120 per night.
Getting Around: Renting a car is the most convenient way of getting around Hawaii – better yet, rent a campervan which would then double up as your accommodation! On Oahu, public buses cover a wide range of routes and are generally very reliable. The main islands have taxis, and while most of them are metered, some may offer flat rates so make sure to check before you get onto one. Uber is a good alternative. To get between the islands, flying would be the most realistic way as only Molokai and Lanai have public inter-island ferry service.
Food
Local Eats ($5 - $15): Hawaiian food is generally slightly more expensive than the mainland, as most ingredients have to be imported. That being said, you can still stuff your face with delicious tacos from food trucks that are increasingly popular for about $5 - $10. Local restaurants serving traditional Hawaiian food like kalua pork, lomi lomi salmon, and chicken long rice cost about $10 - $15 for a meal with drinks. Make sure to try a Spam Musubi, which is basically spam sushi.
Restaurants & Bars ($20 and up): There are plenty of mid range to high end restaurants dotted along the main islands, serving local and international cuisines. While each of the six islands has its own restaurants and specialties, the price range tends to be similar. A mid range restaurant costs about $20 - $30 for a meal. For big eaters, go for buffet lunches and dinners and expect to pay about $25 - $30 per person. A 3-course meal at a high end restaurant could cost anything from $80 and up. Tipping is not optional – a 15% - 20% tip is expected at most restaurants. A beer costs about $3 - $5.
Things to Do
Explore Big Island of Hawaii: I like this spot enough to buy a property here - how's that for persuasion?!It is the largest, most diverse, and, IMHO, the most adventurous island in Hawaii. There are so many amazing things to do on the Big Island, including swimming with manta rays, hiking, catching beautiful sunsets and staying in magical treehouses. If possible, go on a road trip and move accommodation as you make your way around the island, you are gonna love it!
Discover Maui: If you are a first-timer, Maui is a great place to try surfing – I did it with the awesome ladies from Maui Surfer Girls, and I highly recommend them. You can also snorkel at the Molokini Crater. I found that the boat ride itself is just as great as the snorkeling experience. There's just so much to see and do in Maui!
Check Out the Best Stops of Road to Hana: Start early to avoid having to share the narrow road, and 600 turns, with too many other cars. Spend the first few hours enjoying the drive, making stops at the lovely waterfalls and the infamous Garden of Eden. Make sure to do the Keanae Peninsula, then have a break at one of the cafes, and set off for Waianapanapa State Park, where a stunning black sand beach and beautiful sea caves await. Wrap your trip up with a visit to the Wailua Falls and Seven Sacred Pools.
Get Adventurous on Lanai: There is only one resort on that island, and there were barely other people around when I was there. It's a great place for some solo adventures – I swam in the tide pools of Manele Bay, had the entire place all to myself on the Polihale Beach, visited the Garden of the Gods, watched the sunset at Kaunolu, and practically just drove - the views are gorgeous just about everywhere, so just get in the car and go.
Experience Authentic Hawaii on Molokai: If you want to find how Hawaii was like 50 years ago, go to Molokai. Just make sure you are the kind of tourists Molokai allows in - the ones who don't want to change Molokai, but who want to learn, appreciate, and be transformed by it instead. It is my favorite place in Hawaii, where I swam under the 250-foot Mooula Falls, found a secret beach, and experienced a traditional ritual that involved the Aloha. Molokai may not have fancy resorts, 5-star restaurants, spas, or even traffic lights. I might be covered in mud and mosquito bites from the Halawa Valley, but this is my happy place.
Apps to Download
Road to Hana Maui GyPSy Guide (awesome navigation for the Road to Hana), Tip Calculator USA.
Hawaii on @BeMyTravelMuse's Instagram