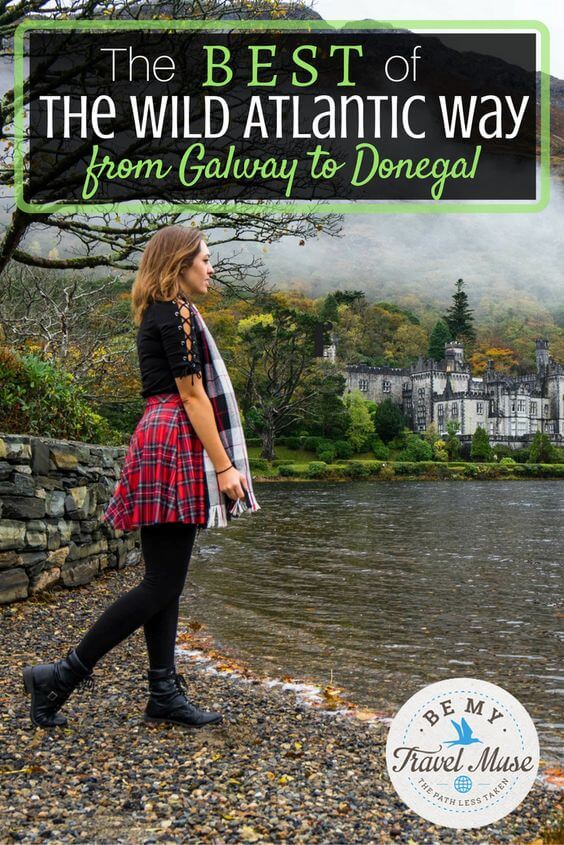 There are so many places in this world, sometimes it seems silly to go back when there is so much left unexplored. Then again, it's silly not to go back when you love a place so much that you know you need to explore more of it, isn't it?
That's what Ireland is – a place worth going back to over and over. It's the greenery of the rolling hills, the sea cliffs that, on a clear day, provide views of the other side or even other islands. It's the hospitality and the humor that keep me coming back.
…and the oysters too.
MAN I love oysters.
This time it was all about exploring a new part of the Wild Atlantic Way, a road that wraps around the island and is the longest clearly defined coastal drive in the world. While it's always been there, it's only lately that it's had this name and become popular, and the little towns along the way are still quaint and small, and some of the roads still small and winding.
From Galway to Donegal, here's the best of the Wild Atlantic Way (IMHO):
Galway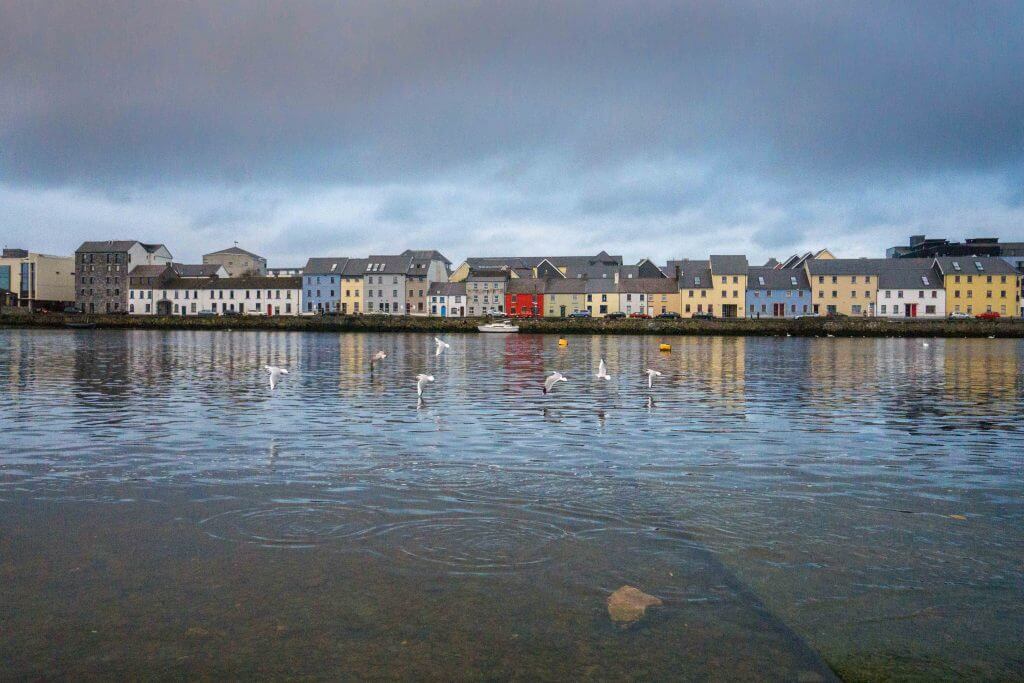 The Wild Atlantic Way is famous in part for the food. Chefs are taking Irish cuisine to a whole new level, showcasing local seafood, lamb, and beef.
The dinner at Ard Bia, a restaurant just under the Spanish Arch, was the perfect introduction to this food culture. Trust me on this one: The lamb croquettes and steak are heaven.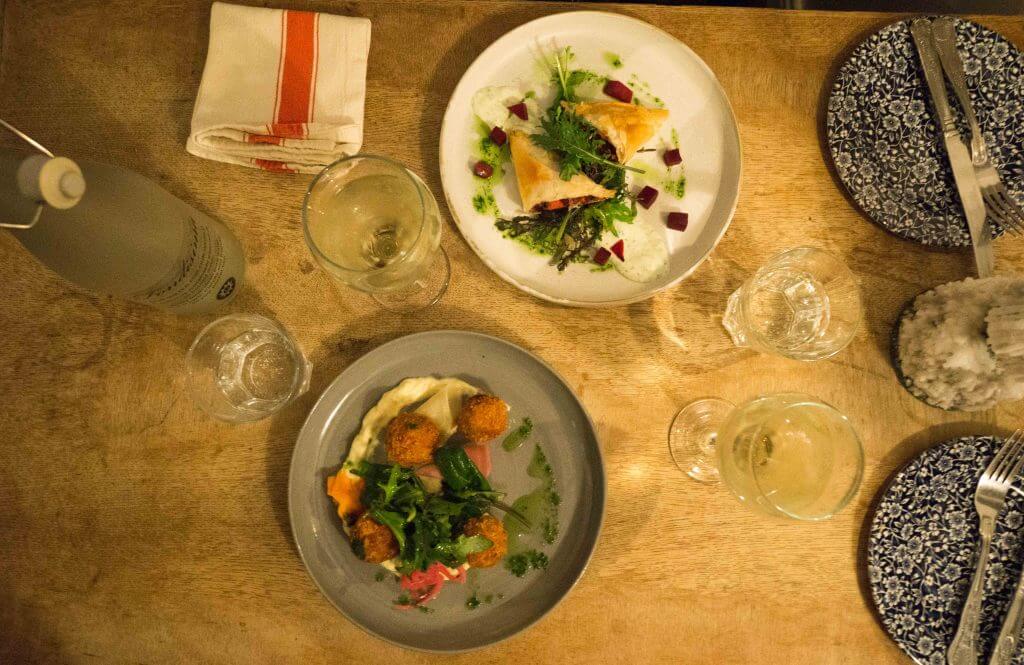 Plus, the bartender liked Steve and my corny jokes. Nobody likes Steve's jokes, so this was pretty cool.
(juuuust kidding, Steve).
Stay: The House Hotel – the location is great and it's all pretty in pink.
Galway to Clifden 
From Galway to Clifden you can take your time and drive along the coast or do a straight shot. The coast has some great stops so despite the fact that it is quite narrow in places and with lots of turns, it's worth driving along it and stopping from time to time.
The first stop for us was just north of Galway at a beach called the Silver Strand.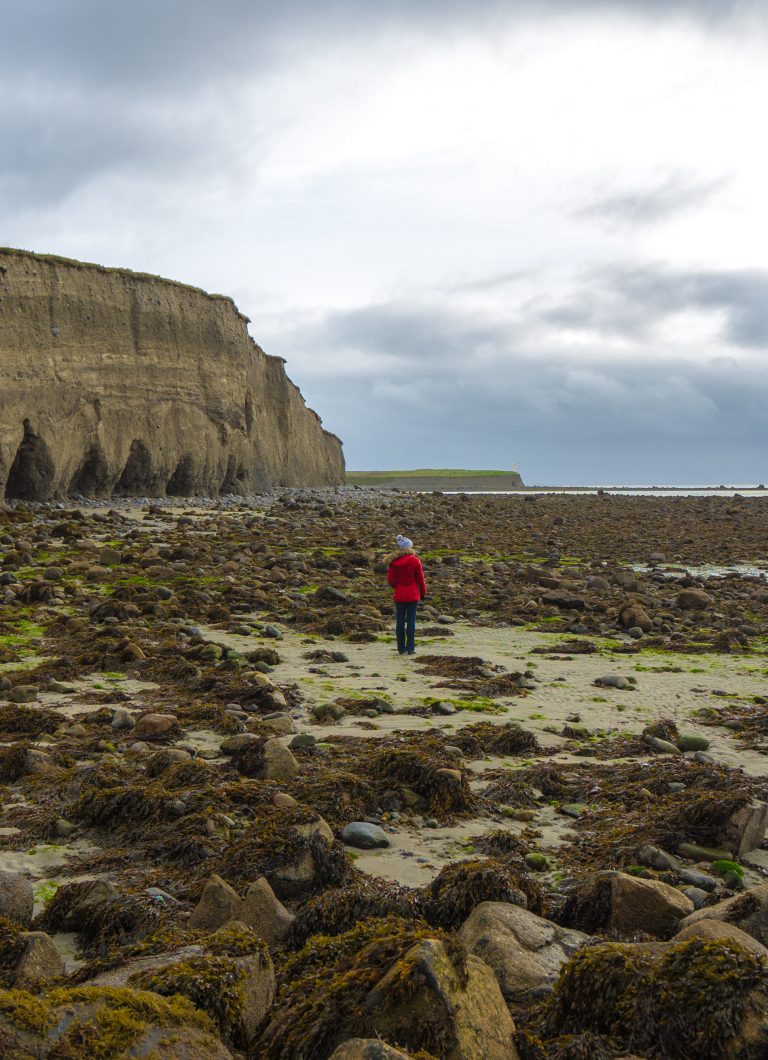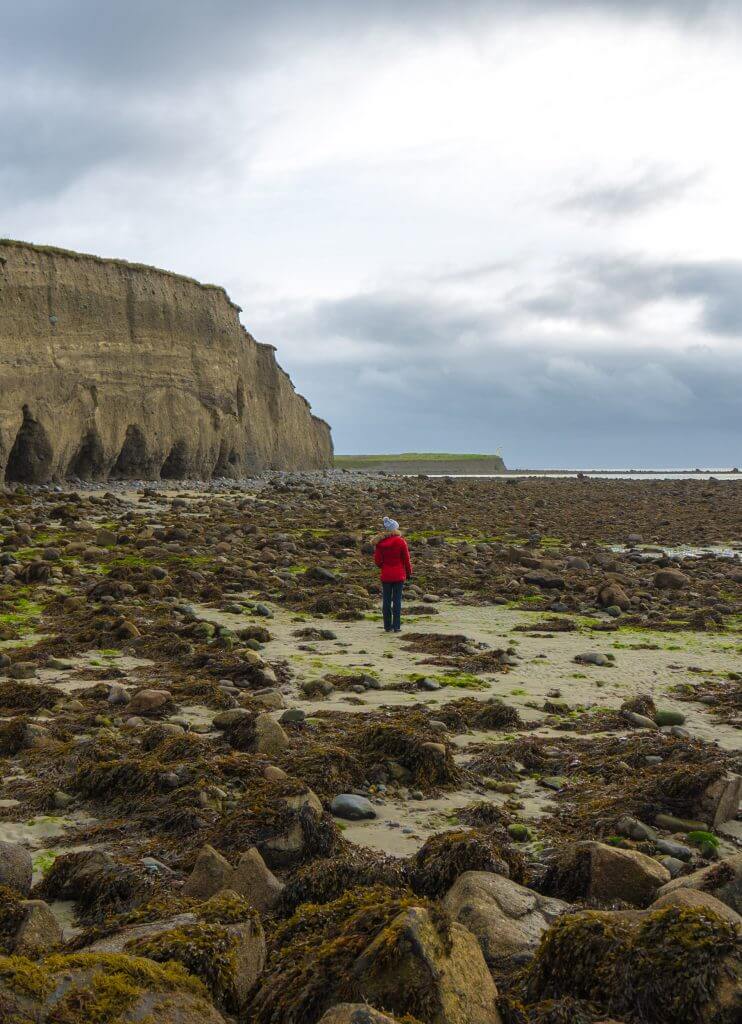 There were kite surfers and even a swimmer in the water! I couldn't believe my eyes.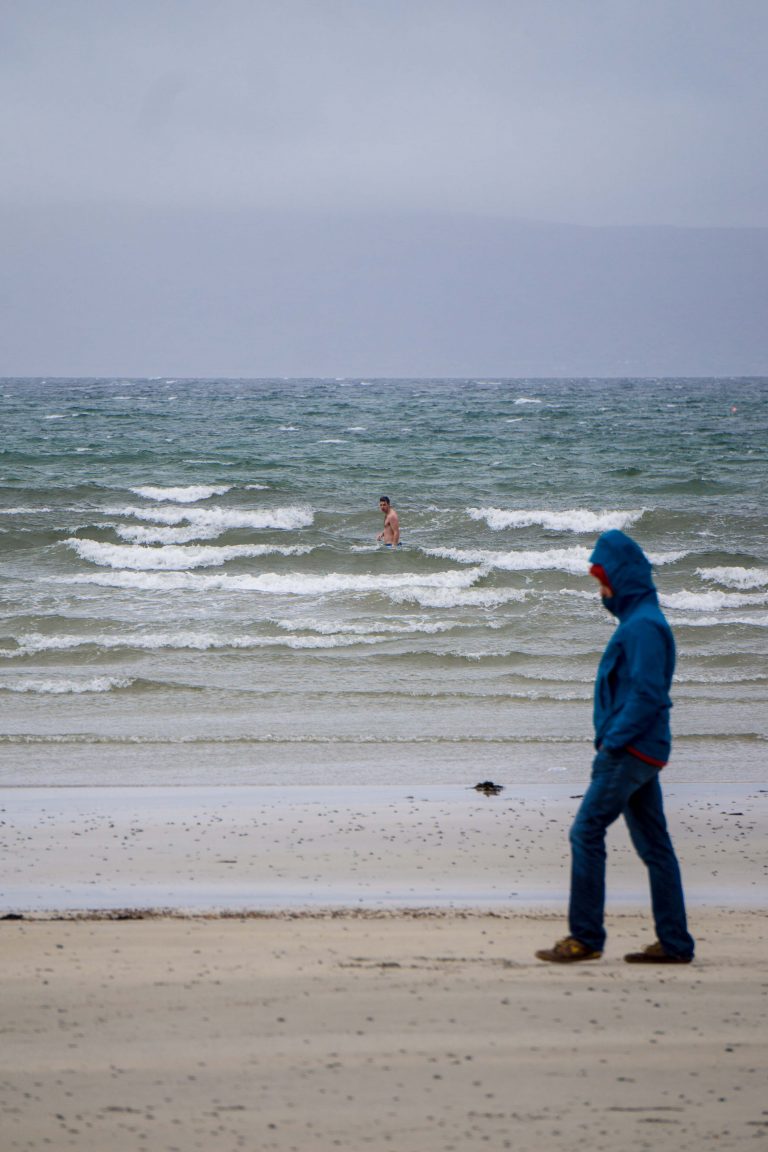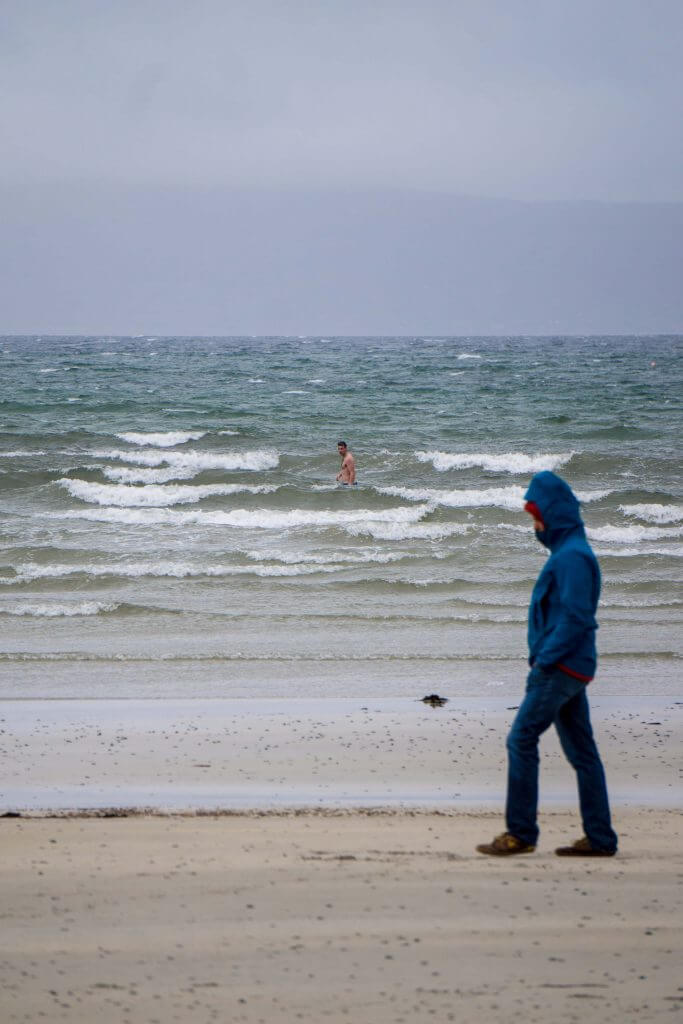 The receptionist at the House Hotel had also suggested that we stop at Dog's Bay Beach on the way up, which was a stellar beach as well, with white sand and light blue water over black rocks.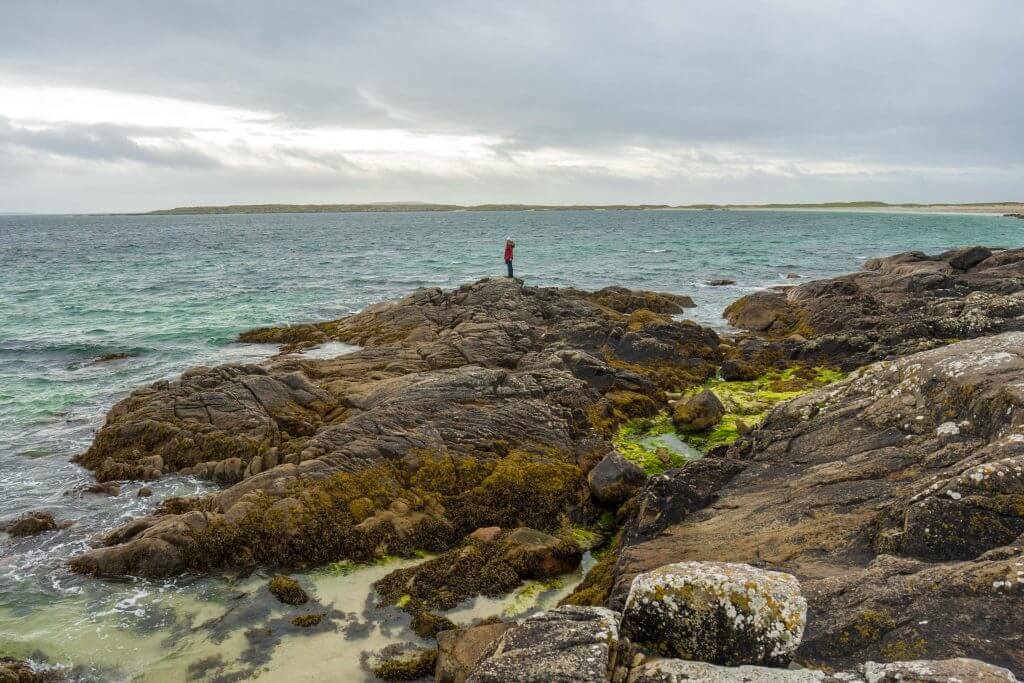 I suggest taking your time on this drive, watching out for the Wild Atlantic Way signs and pulling off whenever something looks like it could have potential.
Clifden was the stopping point for the day where we took a walk through the bogs and through history with a local guide who told us about the landing spot of the first transatlantic flight, as well as one of the first and largest radio receivers in history. It's always nice having a local tell you about his home, isn't it?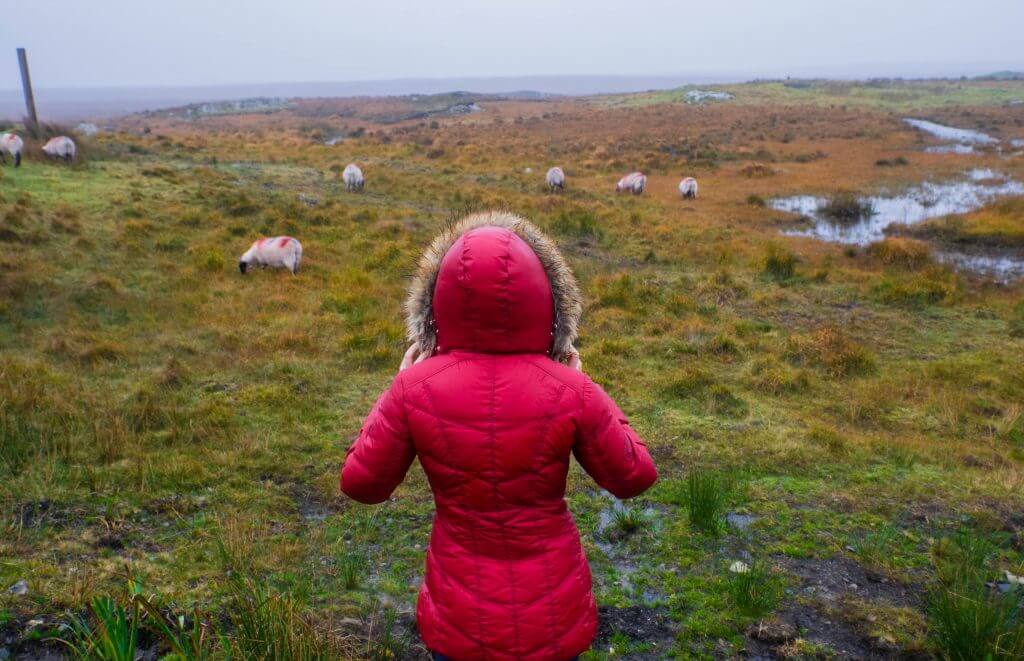 Stay: Clifden is a good stopping point for the day since the drive up from Galway, especially with stops, can be pretty long. I stayed at the Quay House and it's one of the quirkiest and funkiest places I've been. Each room has a theme, including the Napoleon room or mine, the Blue room: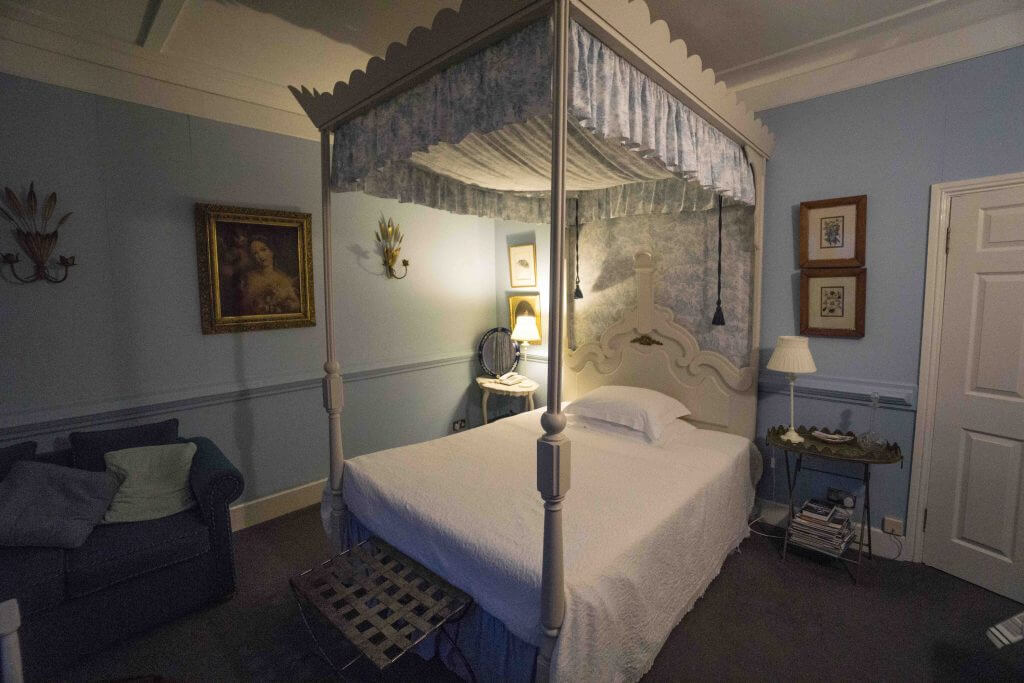 Plus, they had oysters on the menu, for breakfast! You had me at oysters.
Clifden to Delphi
Upon leaving Clifden, the Sky Road, which only takes about 20 minutes to drive, offers some gorgeous views. Or at least I'm sure they would normally be pretty gorgeous, but it was a misty and cloudy day for us.
I still enjoyed the drive anyway, and that's Ireland, after all.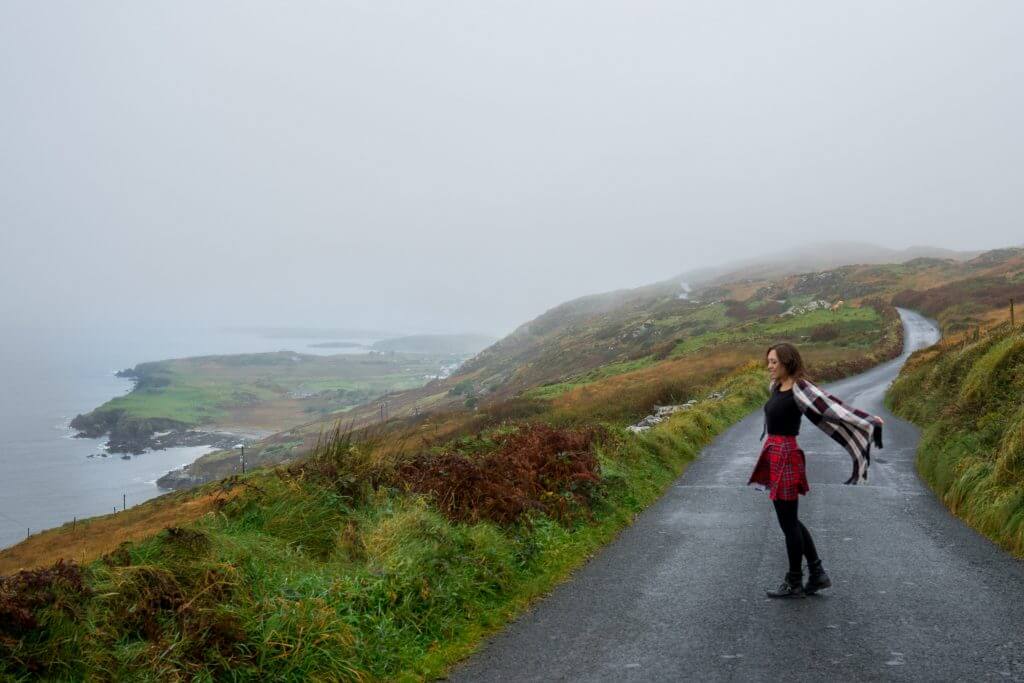 Next you'll come to Kylemore Abbey, which was a highlight for me. I'd seen a photo of this famous abbey when I was younger and painted it for my grandmother, who had also traveled through Ireland (and much of Europe and the rest of the world), so it had sentimental value as well. 
That's when I started to really appreciate the mist: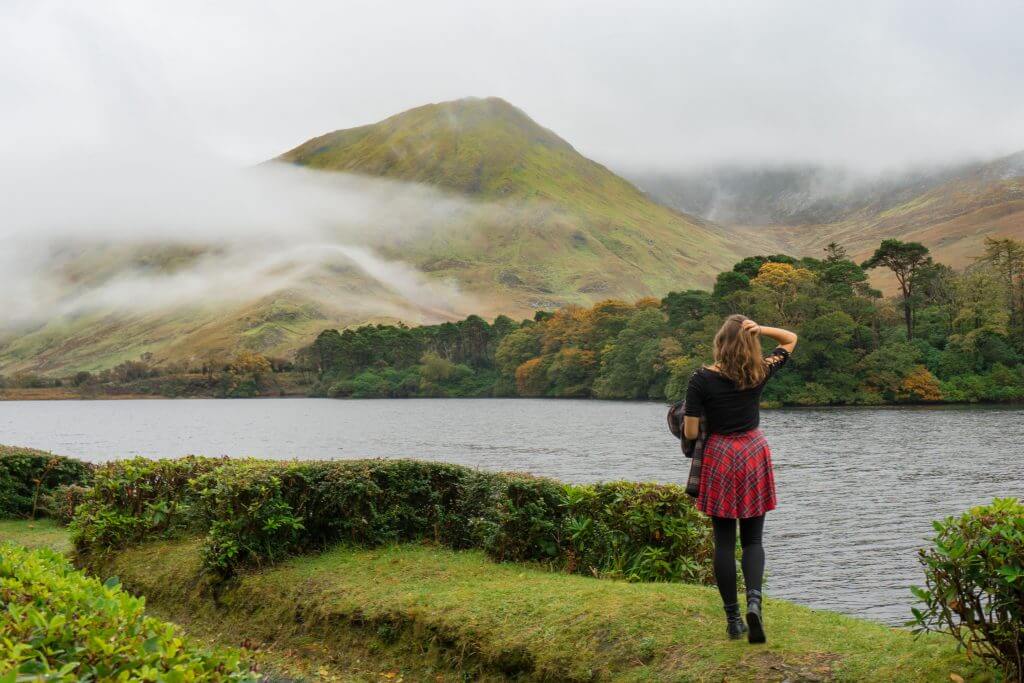 Entrance to the abbey is €14, which includes the gardens, the church, and the walkway pictured above. You can still get the iconic photo of the Abbey from the bridge, without the entrance, if that's all you're after.
There's also a short but steep hike to a statue of Christ just above the abbey if you feel like getting your sweat on.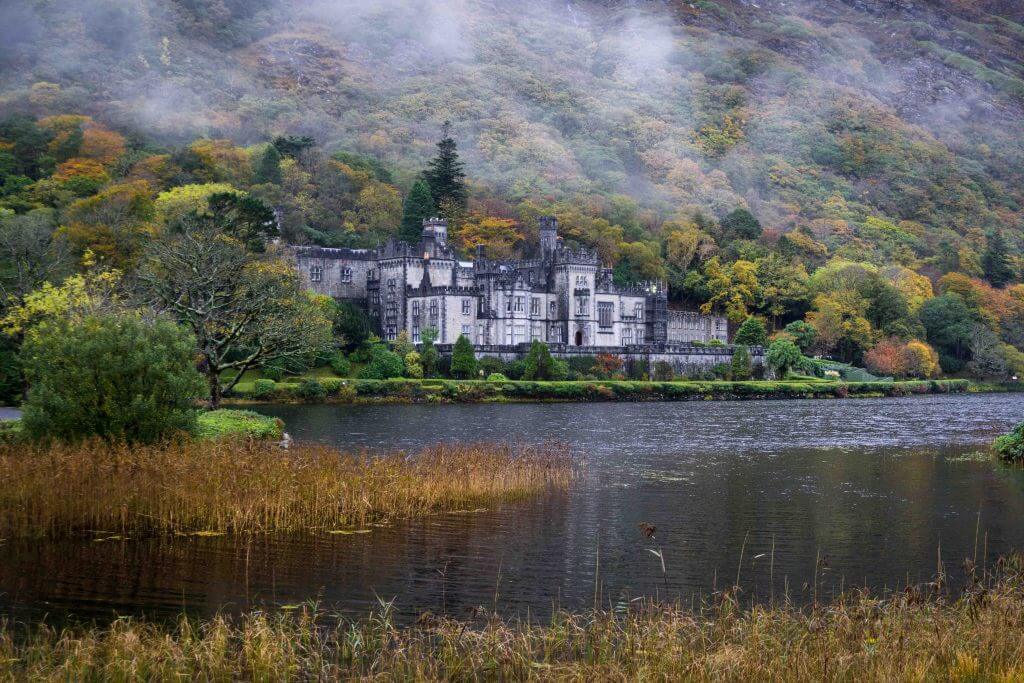 From there we made our way to Killary and took a fjord cruise, amazed that during low season, we had the boat to ourselves! There were so many little streams coming down each of the seaside cliffs, it looked like mini waterfalls on the changing orange grasses, dotted with sheep. On a lucky day you can see dolphins as well.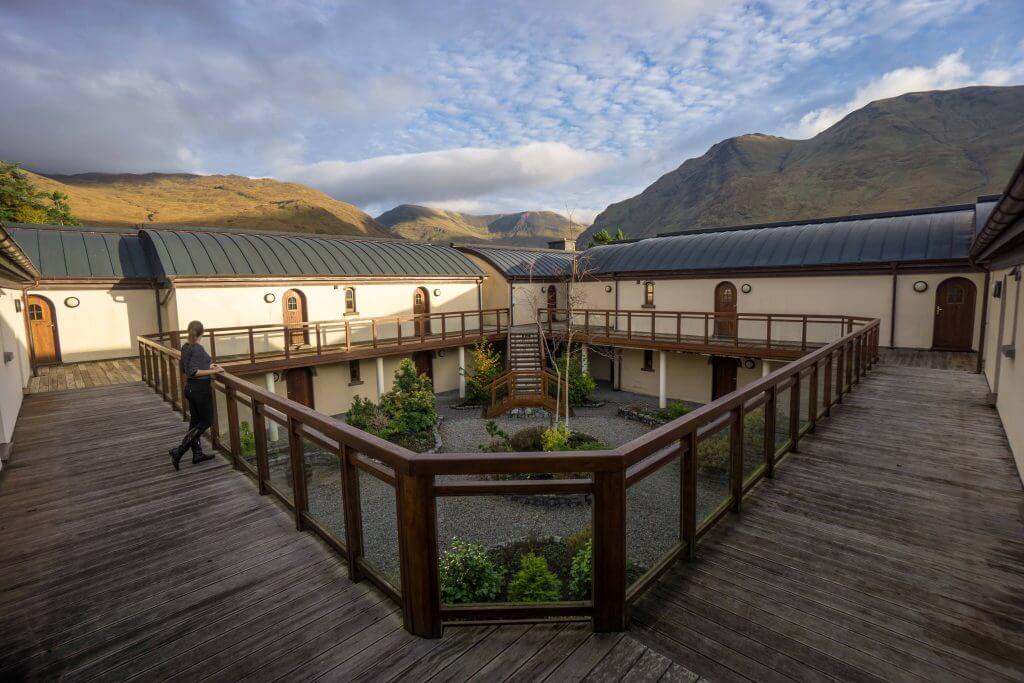 Stay: From there you can head inland a bit to Delphi Resort and Spa, which is situated in a gorgeous little valley near the tallest mountain in the area (at just over 800 meters). It's family friendly and their seaweed bath had my skin feeling like it had reverse-aged about 20 years, it was so soft!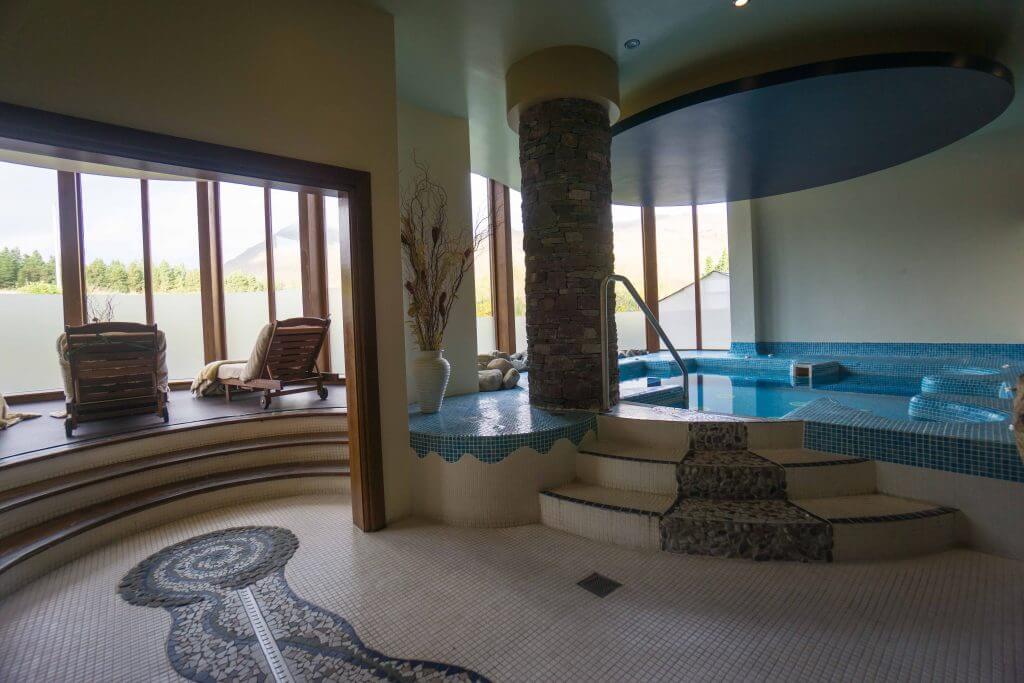 Delphi to Templeboy
The next morning you can either take the coastal route or the route through the mountains, which is what we did, and found a few perfect little photo stops along the way: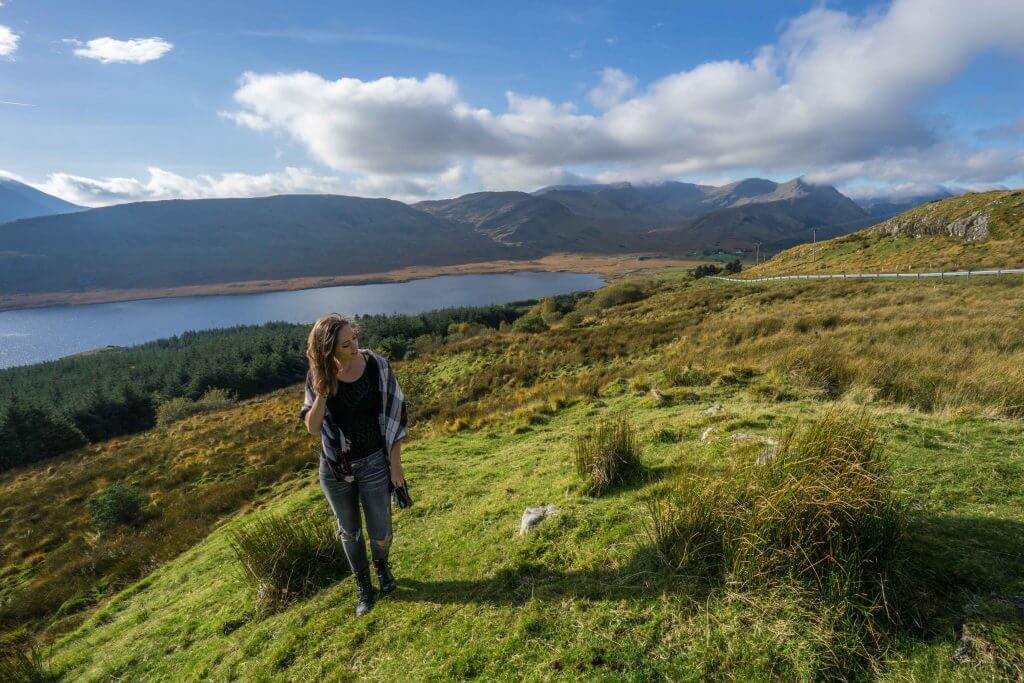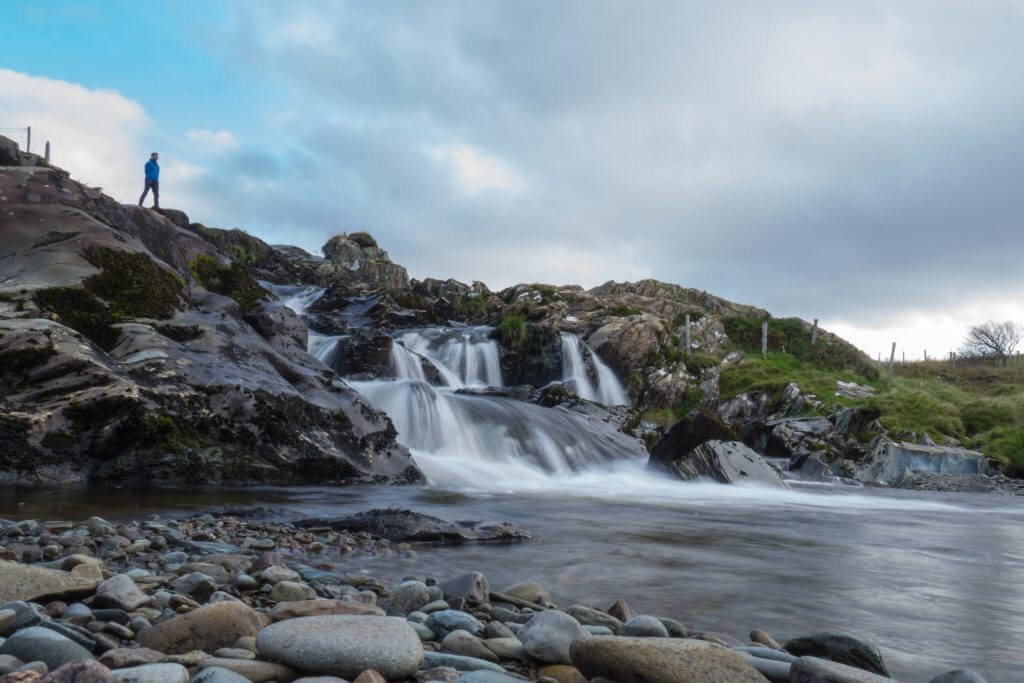 For lunch I suggest you make your way to Westport which is building a name for itself as a foodie spot.
What I loved about it is the nature of the locals there, who emphasize working together to achieve success with tourism, their main industry. When Steve and I took the food tour there, sampling soft local baked goods, delicious craft beers, mussels, crisp apples, and super flavorful homemade pesto and hummus, locals kept recognizing our guide and joining us.
By the end there were 6 of us altogether, which, to me, so perfectly illustrates what I love about Ireland – the friendliness and the feeling that everyone is practically family. You can contact Redmond for a tour here.
For the night, we stayed at an inn connected to a pub in a tiny town south of Sligo called Templeboy.
This is the type of place where you can really feel Irish friendliness and hospitality. Within a few minutes of walking in, there was a group playing the fiddle (and very well I might add), and a group of guys who invited Steve and I to join them for two pints of Guinness.
Honestly, where else do you walk into a pub and you're everyone's new best friend? It happens all the time in Ireland!
Stay: Beach Bar & Aughris House, particularly room 9 which has a nice view of the beach and cliffs of Sligo.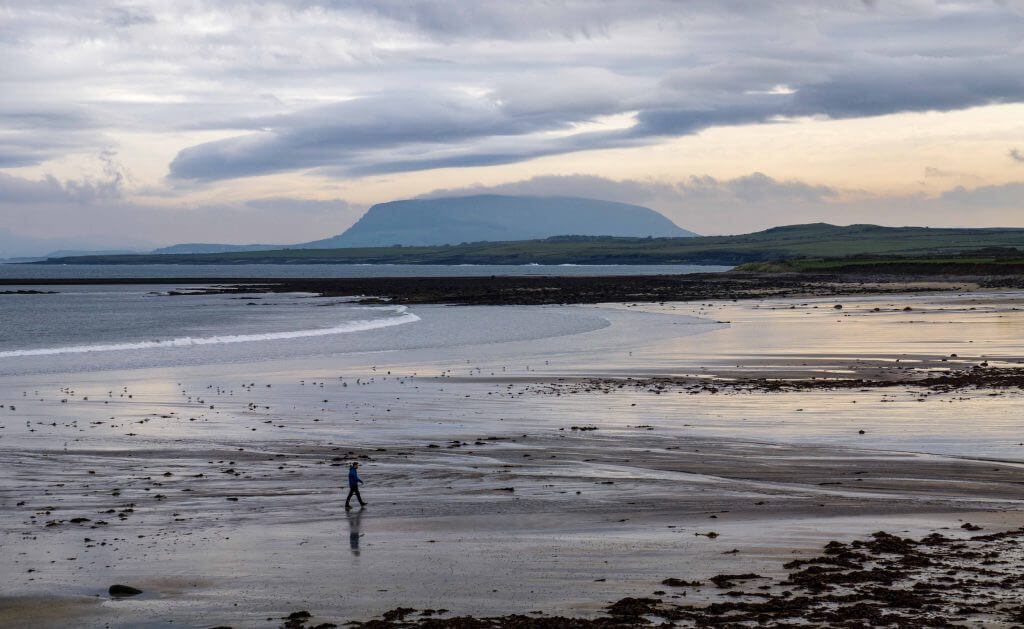 Templeboy to Donegal (and Slieve League)
When passing through Sligo, Strandhill is a popular stop to watch the surfers. Steve and I were on a mission to make it to Slieve League and then onward to Derry for Halloween the same day, so we bypassed it but if you have the time, definitely stop by.
Mullaghmore is also an absolute must. Steve and I actually drove up there for sunset and then back down to Templeboy for the night, which doesn't make any sense logistically, but we wanted to make the most of the gorgeous sunset unfolding given that we're photographers and that kind of thing is how we get our kicks.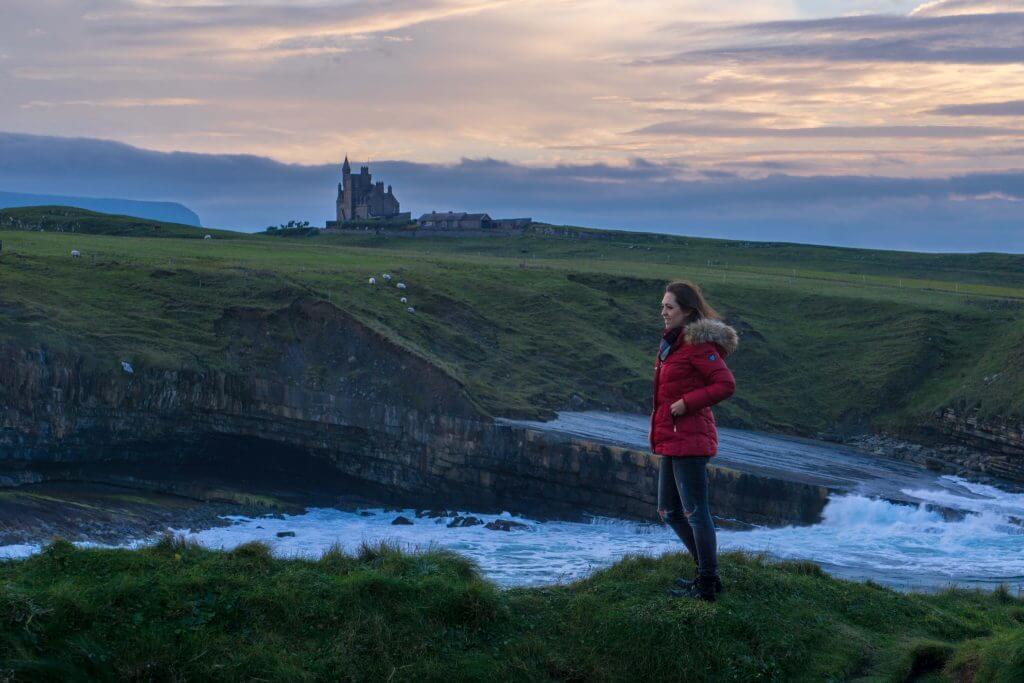 It would be stunning at any time of day, though.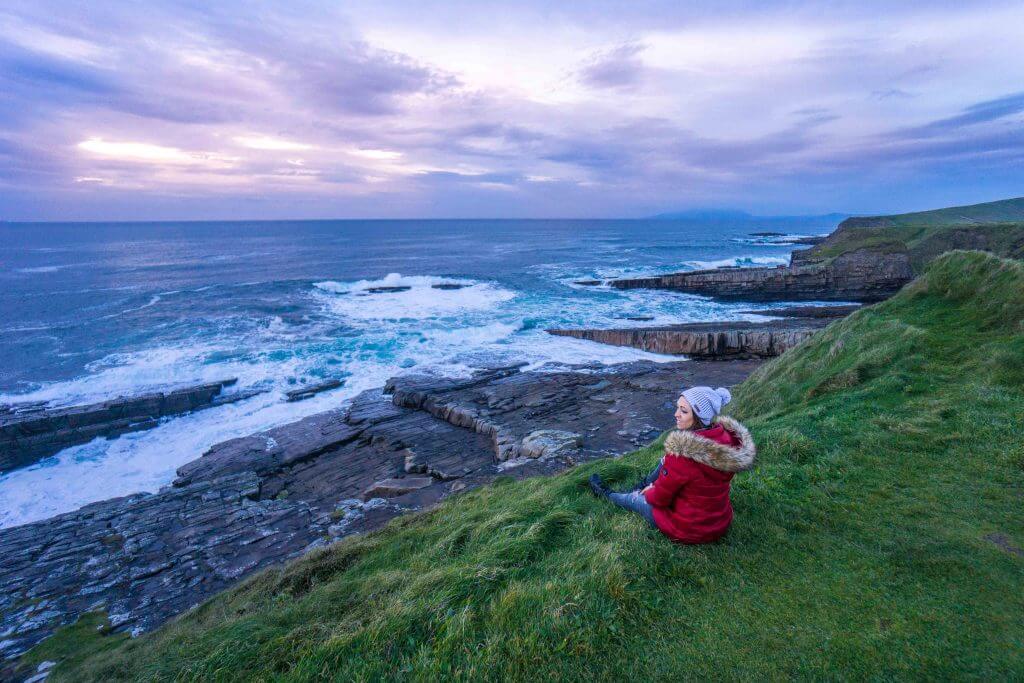 Then it was onwards to Slieve League, which is a must-see.
If you saw and loved the Cliffs of Moher, and especially if you didn't, Slieve League is equally as impressive: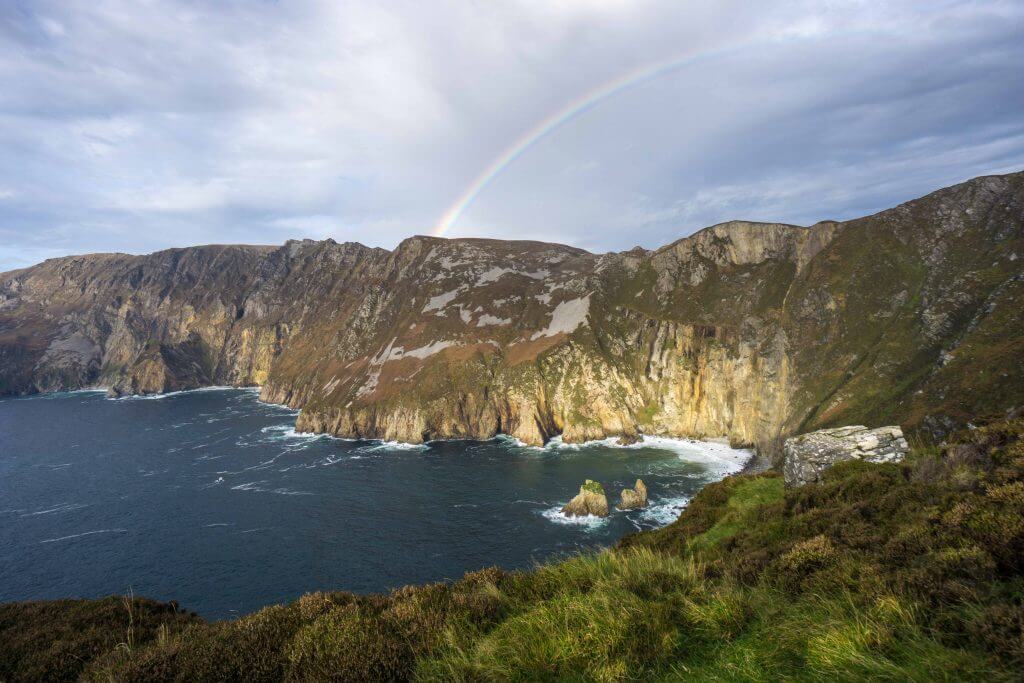 They're one of Europe's tallest sea cliffs, and at least at the end of October, were free to view.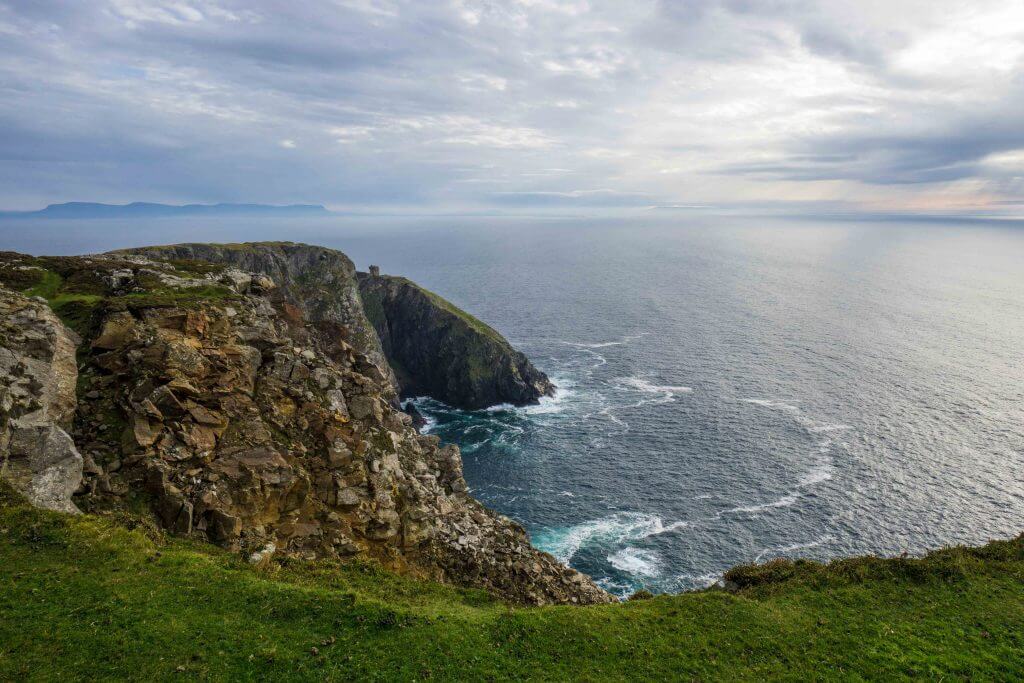 Bonus: Head into Northern Ireland
That night we made our way to Derry, Ireland's only completely walled city, for the Halloween festival: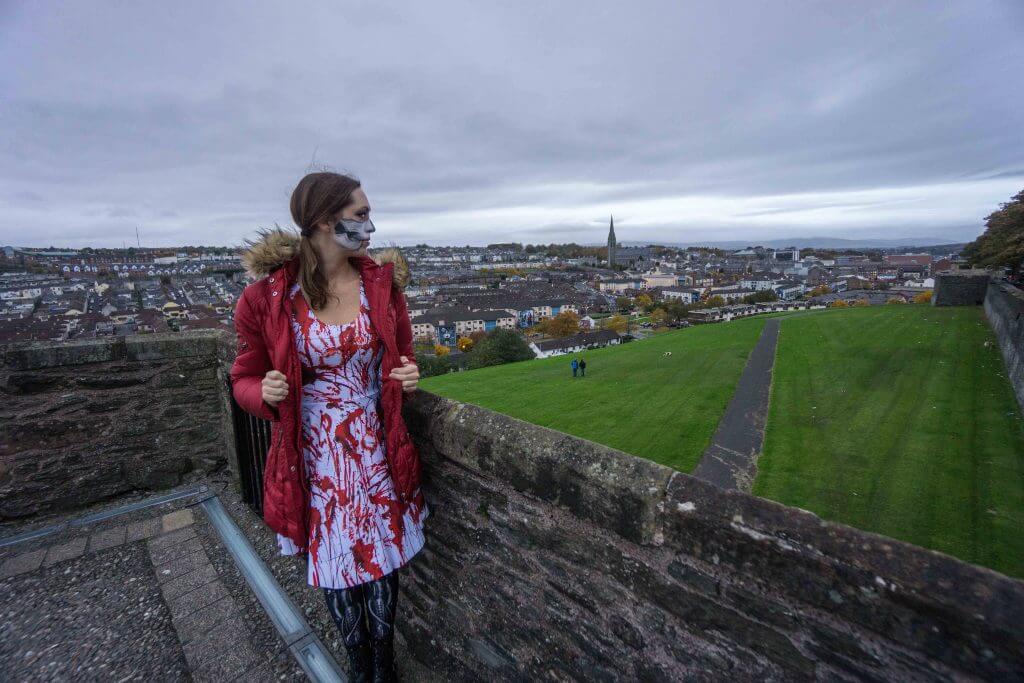 If you have the time, it's so worth road tripping through Northern Ireland as well, with towering basalt columns at the Giant's Causeway, gorgeous beaches, and Game of Thrones filming locations which, even for someone who isn't a fan of the show (I don't watch TV or movies because I have no attention span), were a delight.
Those are a few of the best (of many, of course) great stops between Galway and Donegal in one of the friendliest and greenest countries in the world. Sit back and enjoy the twists and turns and narrow roads, driving on the left and self-fiving yourself for getting better and better at it with each passing day. A road trip down the Wild Atlantic Way is an adventure you'll never forget.
*This post is brought to you in partnership with Tourism Ireland who helped me experience yet another part of the Wild Atlantic Way. Opinions of Ireland, a country I've happily returned to 5 times and expect to visit many more times to come, are my own.