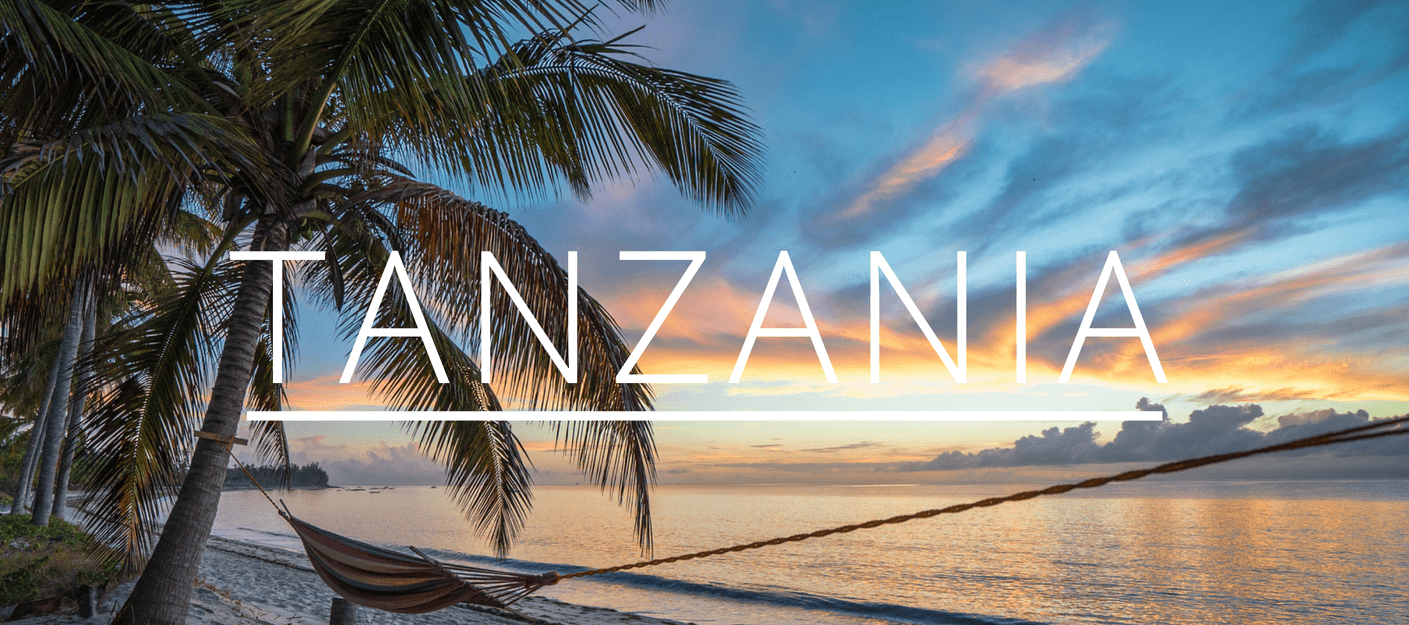 Have you ever been asked whether you prefer beaches or mountains, and had to agonize over the answer? In Tanzania, you don't have to choose. From the famously warm beaches with white sand along the coast and Zanzibar to the equally famous Kilimanjaro, you've got both covered and more. If you love culture, you'll love spotting the colorfully-adorned Maasai and if you love wildlife, you'll fall in love with the Serengeti. 
Tanzania is an adventurous traveler's dream, whether you're on an organized safari, or for the particularly adventurous, self-driving or taking public transportation. If you truly travel across the country, you'll experience all kinds of different climates, sights, and cultures. 
And if you can manage to get through one day without Toto's Africa playing in your head 'sure as Kilimanjaro rises above the Serengeti,' I'm impressed! 
Where in Tanzania?

Tanzania
Quick Tips
'Hello' and 'Thank You' in Swahili: "

Jambo", and "Asante"

Currency

: Tanzanian Shilling

(

click here

 for current conversion rates)

Visa

: A 1-year visa-on-arrival is available for US citizens and costs $100. For most other nationalities, a single-entry 90-day VOA is available for $50. It's best to pay in USD. Have a yellow fever vaccination certificate ready if entering Zanzibar

Safety rating

: Ranked 54 on the 

Global Peace Index

with a score of 1.86 (USA is ranked 128

with a score of 2.40). While most tourists are not victims of violent crime, theft is common, particularly in big cities

Solo Travel Friendliness

: I traveled mostly with other people in Tanzania. Most tourists in Tanzania take a safari or tour, and in this case you will be accompanied by safari guides or camp guards most of the time, and from

first-hand experience,

these trustworthy people will do everything to keep you safe in Tanzania. With that being said, petty crimes are common so always keep a close eye on your belongings and never walk at night

Climate:

 Warm summers (November to March) and heavy rains from Late February to May

Best SIM cards

: Vodacom works surprisingly well and SIM cards cost 1000 TZS (except at the airport where they often ask for 5000) and 10 GB of data is available for just over $5 USD. Refill data by buying refill cards at small kiosks

Random useful tip

: If you want beautiful beaches without the tourists, skip Zanzibar and go to the coastal areas closer to Pangani
Accommodation
Low Budget Solo Travelers ($3 - $10): If you are on a shoestring budget, camping is possible as there are quite a number of campsites across Tanzania. Expect to pay $5 - $10 for a spot at campsites with basic amenities. Visiting during the rainy season (February – May) may result in lower pricing as well. Most safari packages also cover accommodation and food, so pick and choose depending on your budget and comfort needs.
Mid-Range Travelers ($10 and up): A basic private room at a budget hotel costs about $30 - $40. Mid range hotels with better amenities cost about $60 - $70 for a double bedroom. There are many affordable lodges with swimming pool and in-house restaurants in the tourist areas, costing about $30 - $50 per night. Airbnbs average at about $40 for a private room, and about $75 for an entire unit.
Other Accommodation Options: If your budget allows, splurge on a few nights and stay at a boutique lodge or a private villa. In Pangani, I spent a few nights at The Tides Lodge and The Mawimbi Villa, and I absolutely loved the experience. The in-house restaurant was impressive and I fed myself quite well there! The Mawimbi Villa is perfect for travelers in a group. It's a mansion with six animal-themed bedrooms right on the sand with a full-time private cook. Oh did I mention that it's got an awesome pool as well?
Food
Local Eats ($1 - $5): Food can be unbelievably cheap or pretty expensive in Tanzania. On the mainland, expect to find meat stews and grilled meat at most restaurants; on the coast, seafood is the main dish. Fruit is incredible and fresh – I bought 20-odd mangoes for about $1.50. It is that cheap! Some famous Tanzanian dishes include Mandaazi, which resembles doughnut but with a savory twist, and Nyama Choma, a delicious barbeque meat.
Restaurants ($10 and $15): Many hotels and lodges have on-site restaurants that serve authentic local and international cuisines. In tourist towns, mid range restaurants are widely available. The increase in the Indian population has also brought in more Indian cuisine establishments. Coffee is popular throughout the country so make sure to have a cuppa! A bottle of beer costs about $2. While tipping is not expected, good service should be rewarded as restaurant staff tend to be very low paid in Tanzania.
Transportation
Getting There: The main international airports are Kilimanjaro International Airport and Julius Nyerere International Airport. There are direct flights to these airports from Europe, Southeast Asia (Bangkok and Hanoi), and Mumbai. Crossing the border overland is possible from most of its surrounding countries, through buses or private cars. If you are crossing the borders with a private car, make sure to have the right documentation with you.
Getting Around: Minivans are called Dalla-Dalla in Tanzania, and they cover a wide range of routes throughout the country. A single ride costs less than $0.2, though there's no fixed schedule, and they are always overpacked. Taxis are unmetered so make sure to agree on a price before you get on to one. Uber is currently only available at Dar Es Salaam. The best way to get around in Tanzania is through a rental car. Rental is straightforward and inexpensive, however be extra cautious when driving at night as there are no lights, and expect to be pulled over by the police for any minor infractions.
Inter-city Traveling: Long distance buses cost about $1 per hour. Ferry between Dar es Salaam and Zanzibar costs about $35 - $40 for a standard one-way ticket. If you have plenty of time, consider taking the train, which is a great way of enjoying the fine view of Tanzanian countryside. There are two railway companies, Tazara and Central Line. A first class inter-city ticket starts from about $13. For overnight trains, pack some food and drinks with you as the basic meals offered may not be enough.
Things To Do
Go On An Epic Road Trip: If you want turquoise blue water, if you want to climb the highest mountains in Africa, and if you want to see the most ferocious and colorful beasts of the continent, Tanzania is the place. This country really does have it all for adventurers who want a real taste of Africa. So don your safari hat, grab your binoculars, and go on an epic road trip across Tanzania. My road trip covered 8 different destinations, where I followed the "northern circuit" and added a few random spots here and there.
Explore The Ngorongoro Crater: Ngorongoro means "the gift of life", and indeed, with the jungle along the rim so lush and green, the name is perfect for this beautiful place. I recommend spending a day at the Ngorongoro Crater, as the place is pretty small and animals like zebras, elephants, wildebeests, and if you are lucky, rhinos, can be easily spotted, as there aren't a lot of places to hide. Big tip - spend the night at the crater, and get up super early the next morning so you have a better chance of spotting the rhinos.
Do A Safari in Serengeti: The Serengeti is a wonderland for Safari holidays in Africa. Wild animals hunt, eat, play, swim, and sleep as you make your way through their playground. Though pricing can shoot through the roof, It is possible to do an afforable safari in Serengeti. You should hire a safari guide and a proper vehicle, but you can save money on accommodation by staying on the outskirts of the Serengeti in the conservation areas for some of the trip, or go during low season (January, February, April). 
Enjoy The Best Views In Tanzania: I was told that Lushoto has one of the best views in Tanzania, and obviously I had to put it to test. Result? I am happily convinced. The viewpoint is easy to access on foot. It takes about 2 minutes to walk there, give or take, from the Irente Cliff Lodge. Walk in, pay $0.50 to go through the lodge lobby, and then pay $1.50 to gain access to the viewpoint.
Relax on Ushongo Beach: Now there are a lot of warm beaches in the world, where the water feels like it came out of a bath faucet. There are many with white sand and crystal clear water, it's true. But what's special about Ushongo beach is that there's almost nobody on it save for a local passing by here and there, and that, to me, is always perfection. Here, you can stay at a beautiful lodge, go snorkeling on a sandbar that disappears at night, go kayaking in the ocean and mangroves, and lounge under the shade.
Explore Stone Town and the beaches of Zanzibar: During the day, white sand, aquamarine waters, and sideways sail boats sum up Zanzibar. You can easily spend the day lounging on the rope and wooden chaise chairs, SCUBA diving in the clear waters with octopus and Napoleon Wrasse, and joking around with the locals who live in the area. When the sun goes down, head to one of the reggae bars and dance the night away. Pretty good life, ain't it?