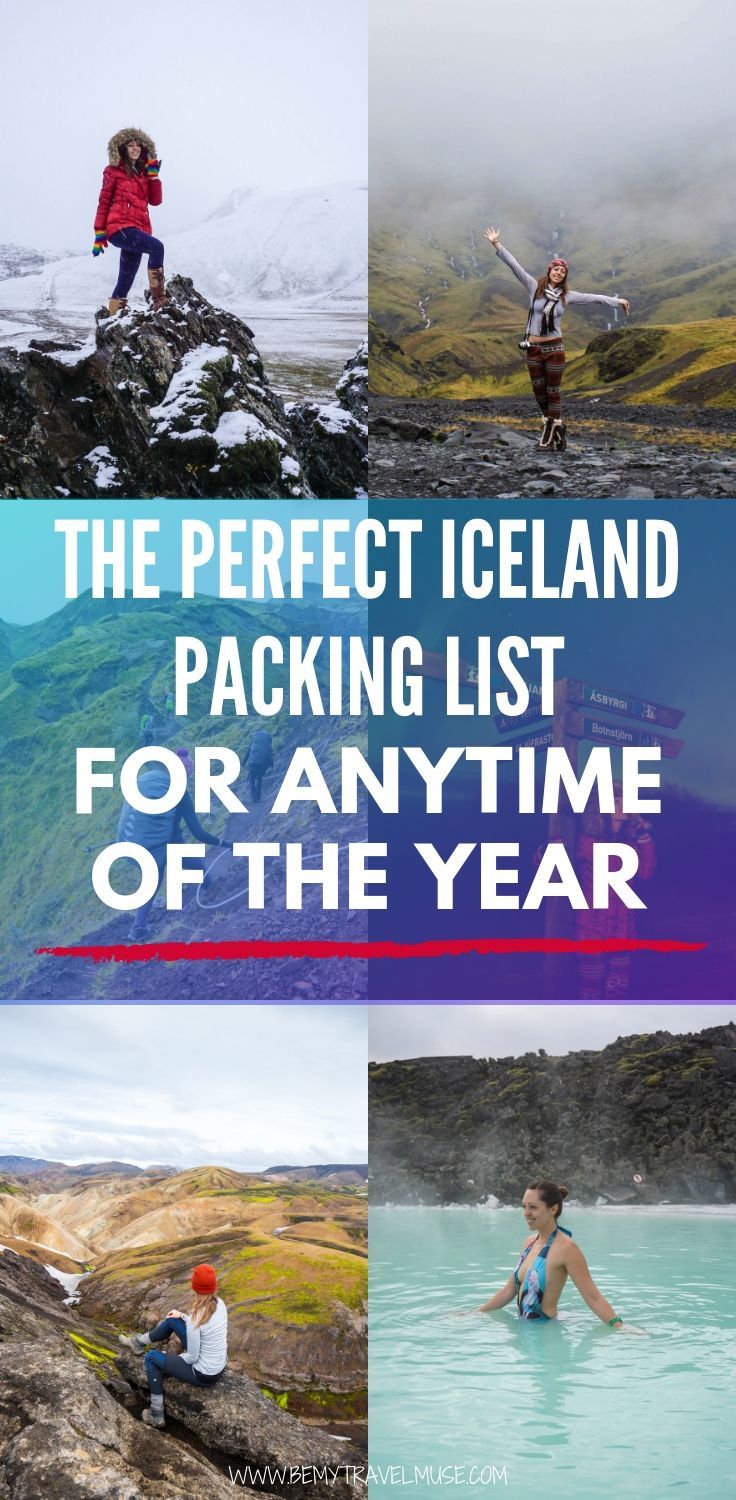 Iceland is a country that can experience several different kinds of weather within one day, or even within one hour! One moment the sun will be shining and the next, you'll be driving through a storm of hail, wind, and rain. In fact, the wind is so strong, it can blow a car door right off its hinges, seriously!
Regardless of the time of year (I've been in October and July), bringing waterproof clothing that can protect you from the wind, and potentially snow and hail, is essential to your comfort while traveling through Iceland. Thankfully, the Gulf Stream keeps Iceland's temperatures from plummeting much below freezing in the winter but its latitude also means that even in the summer, temperatures don't get much higher than 50°F/10°C.
The great thing about the varied weather is it makes Iceland incredibly green and beautiful. Thanks to the rain, often followed directly after by sunlight, it's the land of waterfalls and rainbows. Who doesn't love waterfalls and rainbows? Personally, I've never met anyone who doesn't smile at both.
So how do you pack for a place that experiences so many different types of weather in one day? Bring layers, and make sure your clothes are waterproof! Here's the ideal Iceland packing list for any time of year:
Let's dive into the specifics:
Fall & Winter Iceland Packing List:
Warm, waterproof jacket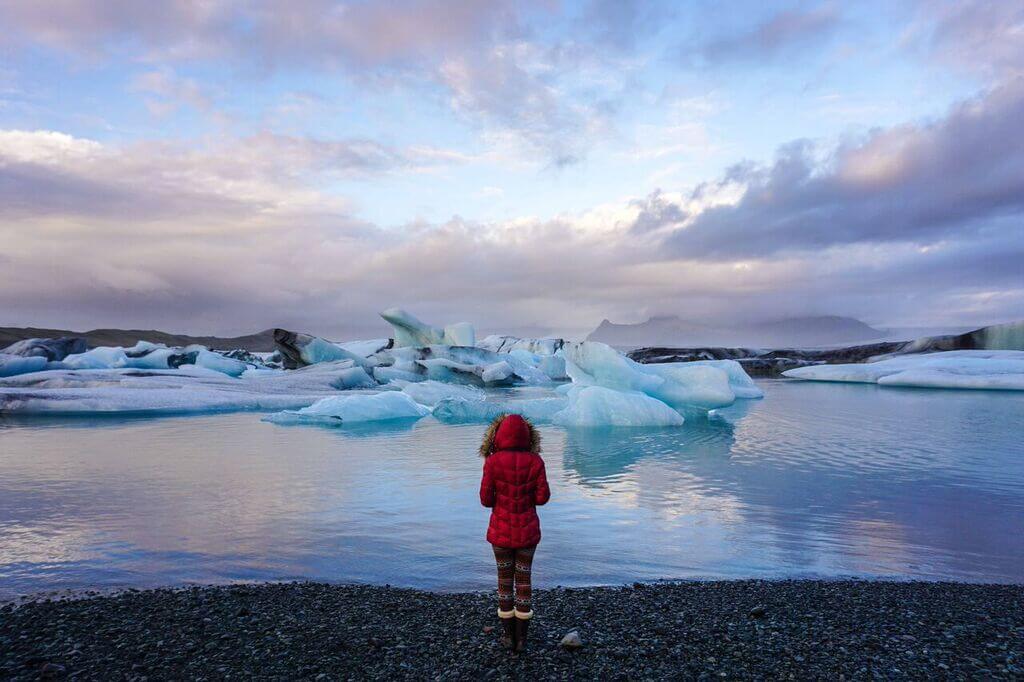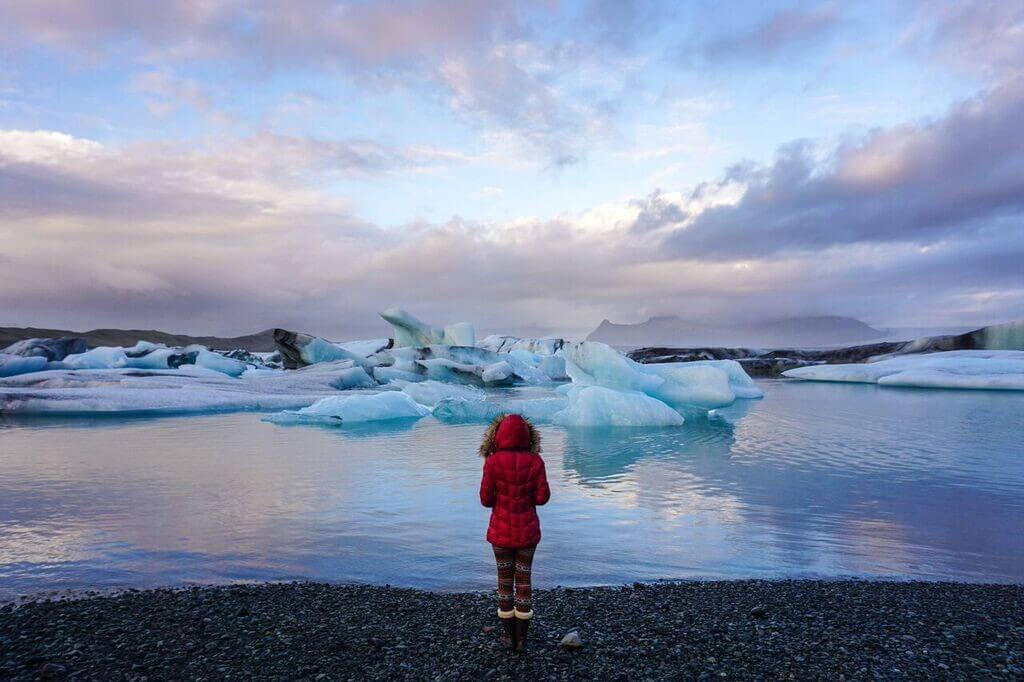 A good jacket is the most important thing, apart from good footwear, that you will pack for your trip to Iceland. If you go any time other than the height of summer, chances are good that you will experience freezing temperatures, especially if you head to the highlands, so something warm that keeps out moisture is essential.
During my first trip, we encountered nearly 48 hours of straight rain and snow, so a jacket that got soaked easily would have been a real drag. I was so glad to have my warm jacket along with me, plus, the red was the perfect color for standing out against the background!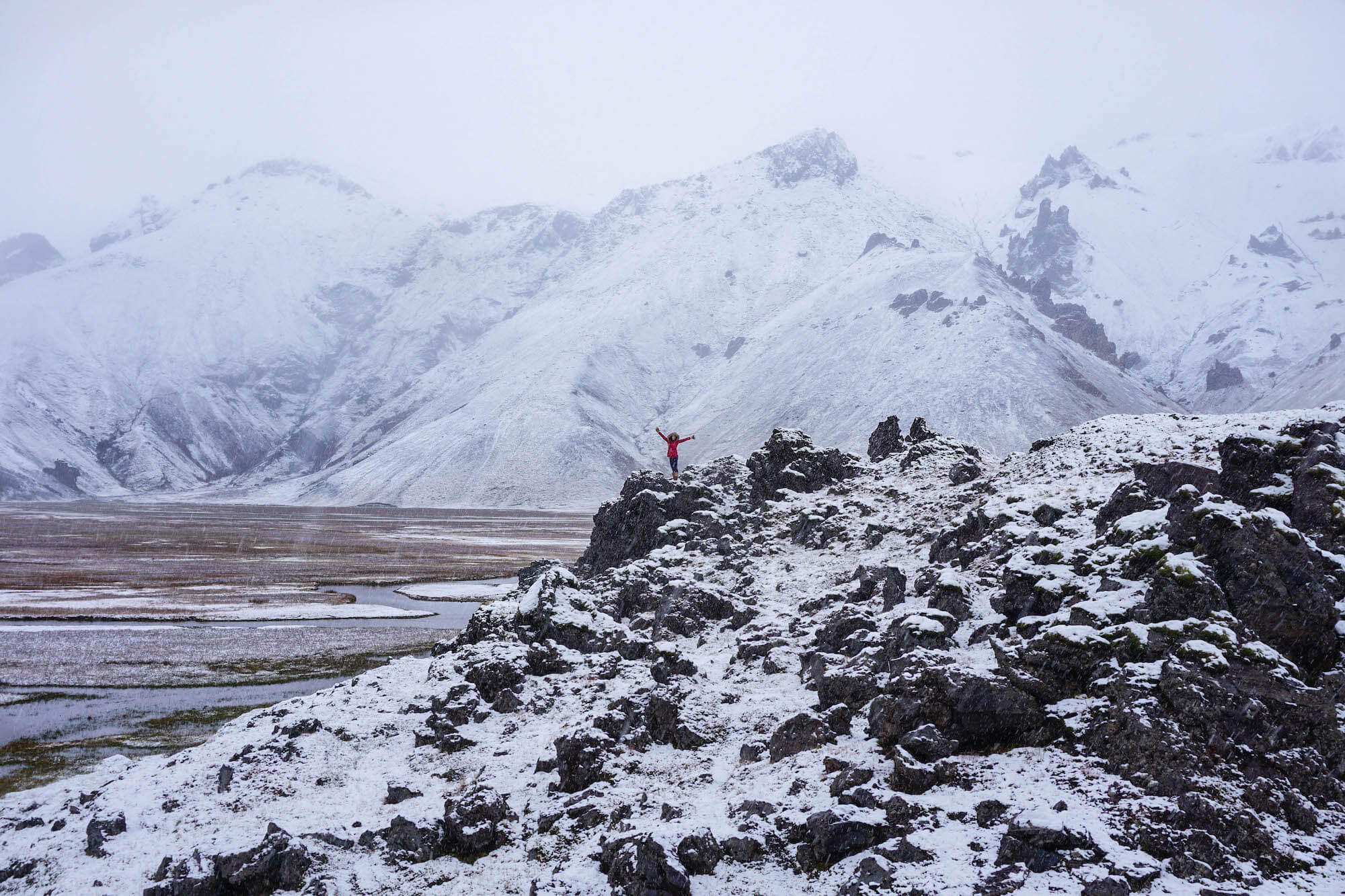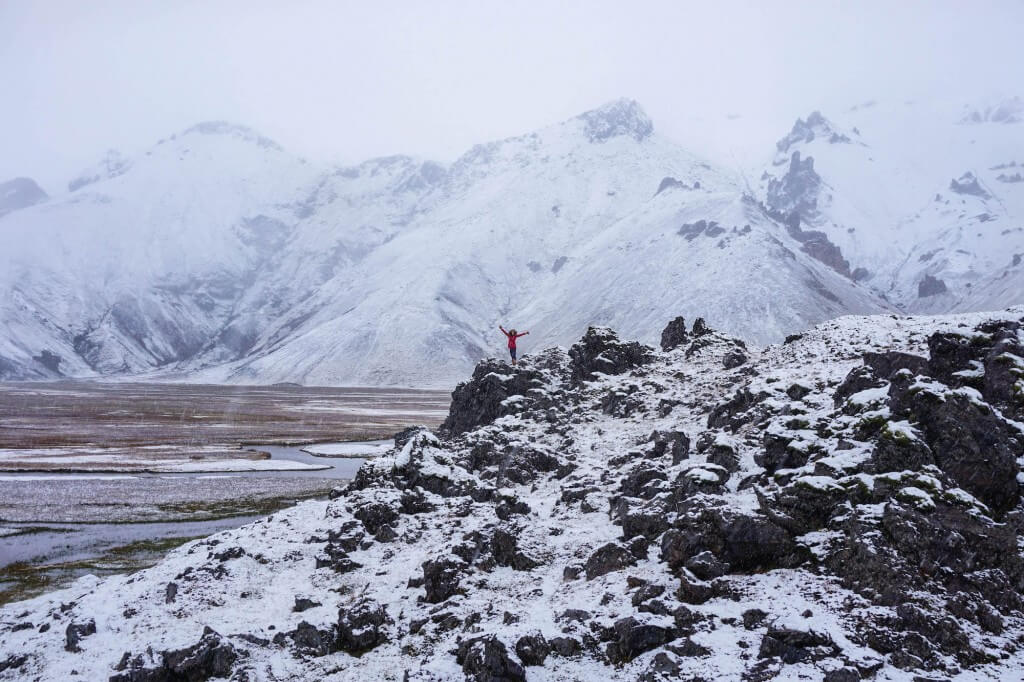 I spent €250 on my jacket at a department store in Berlin. Online, it's only available in Sweden, but here's a jacket that is almost exactly the same in olive green!
High-quality, waterproof snow boots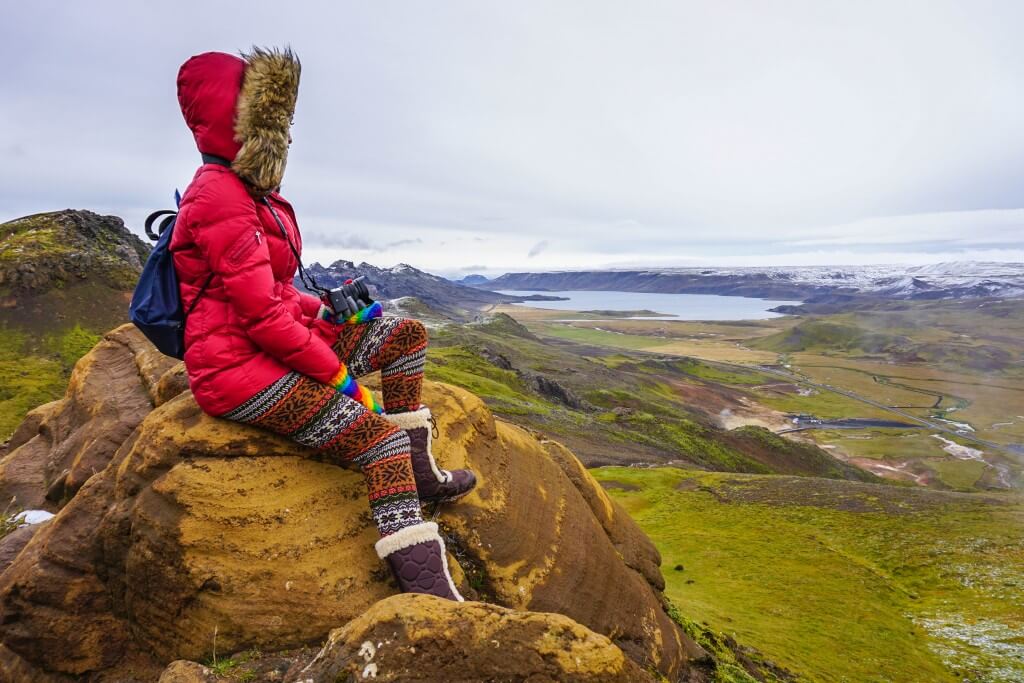 The other item to allot more of your packing budget to is snow boots. These will keep your feet warm and dry, and high-quality ones will stand the test of time, too!
I brought two pairs along with me and was glad I did. Though they kept the water out for the most part, that time I was jumping across freezing rivers of water in Landmannalaugar and couldn't quite clear the water, I dunked my entire leg and was very glad that I had a dry pair of boots back in the camper van.
My pairs are wool-lined UGG Brand Elsa boots, and the pair I'm wearing above are a few seasons old, but are slightly similar to Sorel's version.
Warm with fleece-lined leggings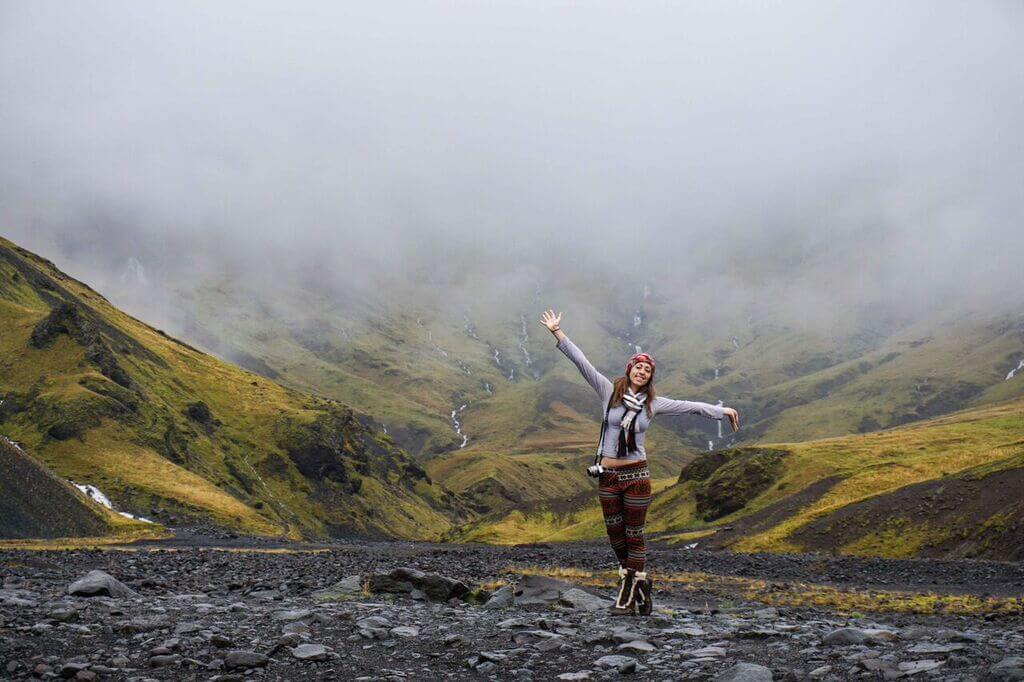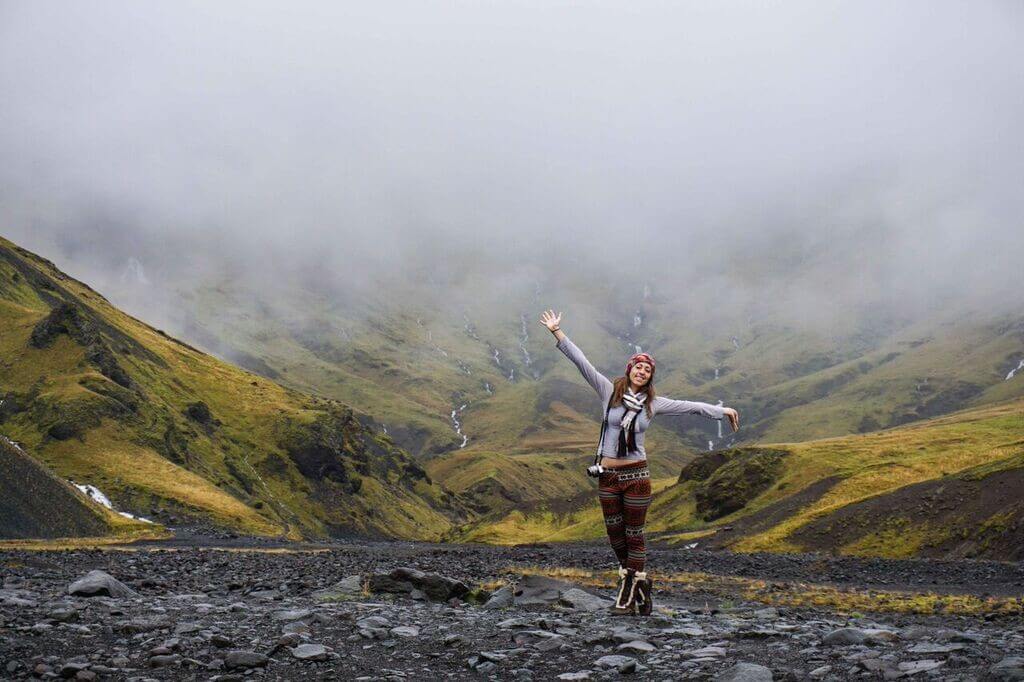 My fleece-lined leggings were perfect for keeping my legs just warm enough for the temperatures in Iceland, which were right around freezing for most of the time that I was there in October. Thankfully, they're also super cheap, so I got several pairs of bright and flashy ones and a few black and blue ones, and wore them during the whole trip.
You can find a bunch of options here and here.
Spring & Summer Iceland Packing List
Rain jacket
If you're going in spring or summer, you might not need a super heavy duty snow jacket, but a rain jacket shell is a good idea, and layers that you can put on or take off underneath. I like bright colors, so I brought along a pink shell and wore my thermal layers underneath, which worked out perfectly.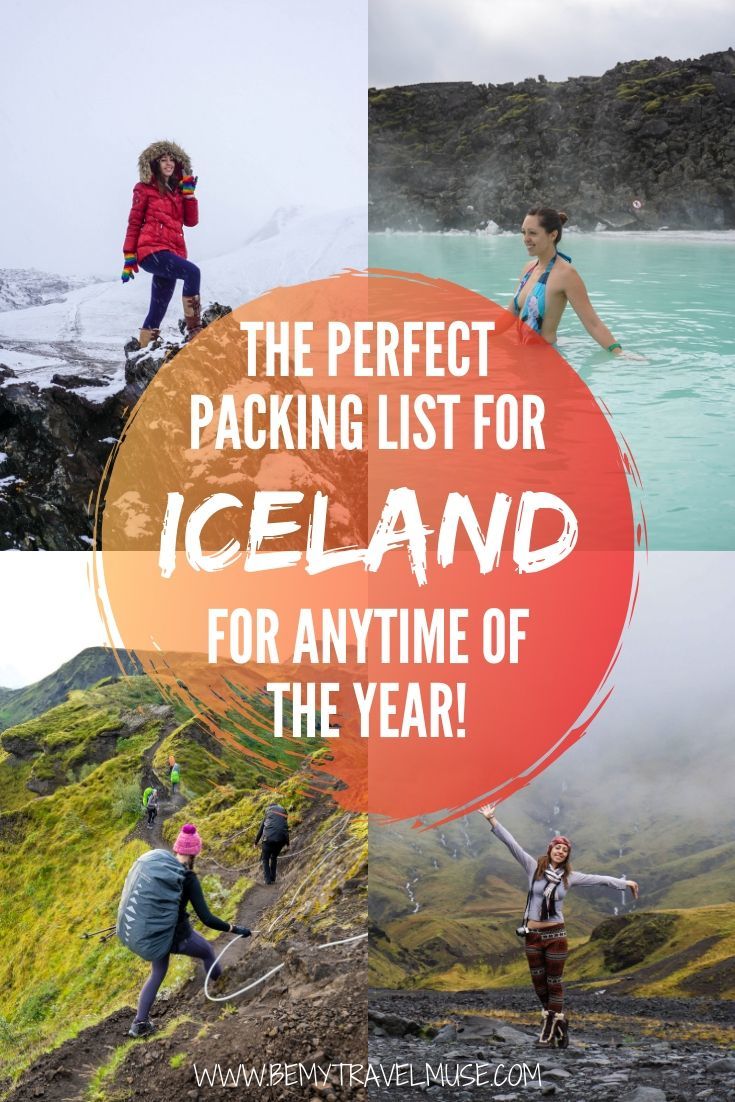 Waterproof boots
Since you're unlikely to experience any snow in the late spring or summer months (but you never know, of course!), bringing waterproof boots is a good alternative. If you're doing any hiking, you'll definitely want them, but even if you're just walking around the waterfalls, boots that keep out the moisture and have good tread are very helpful for the slippery rocks. I like the Moab boot for all of my hiking trips, but if you want something with a bit more style, Doc Martens would work well, too.
All Weather
Fleece-lined beanie and gloves
You lose so much warmth through your head, so a fleece-lined beanie is a great way to stay toasty and luckily, they're also very cheap. You can find a bunch of great options in every color and pattern here.
I also keep a pair of rainbow gloves on hand for when night falls. They're lined with fleece and though I bought mine in the Himalayas in Nepal, you can get a pair here for cheap.
Thermal shirt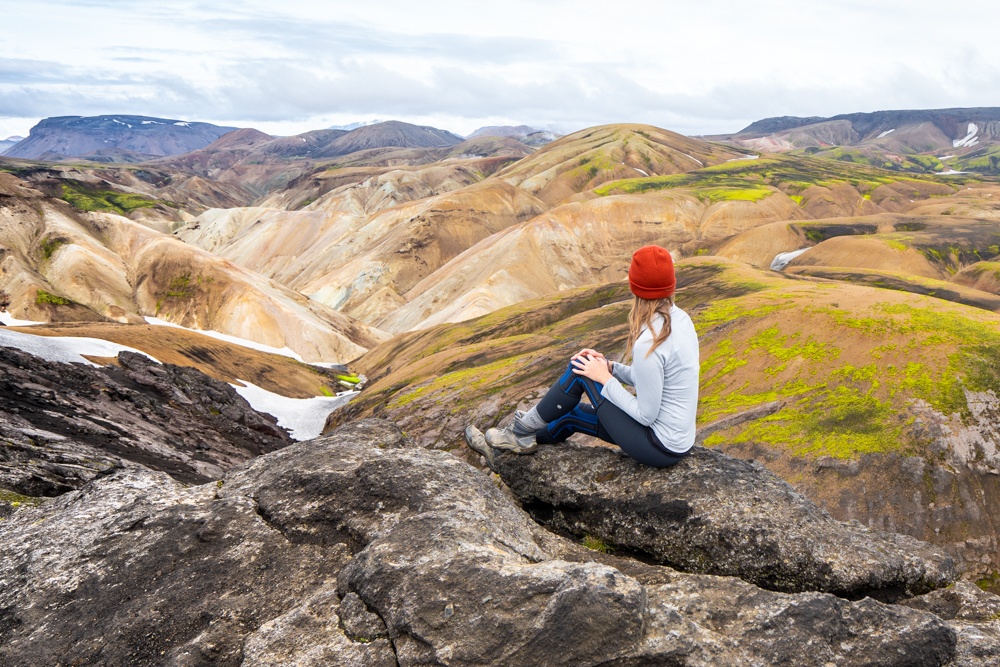 The key to staying warm when you hit cooler temperatures and then shedding layers when it gets warmer are cheapie, easy thermals that you can mix and match and layer underneath your jacket.
Bathing suit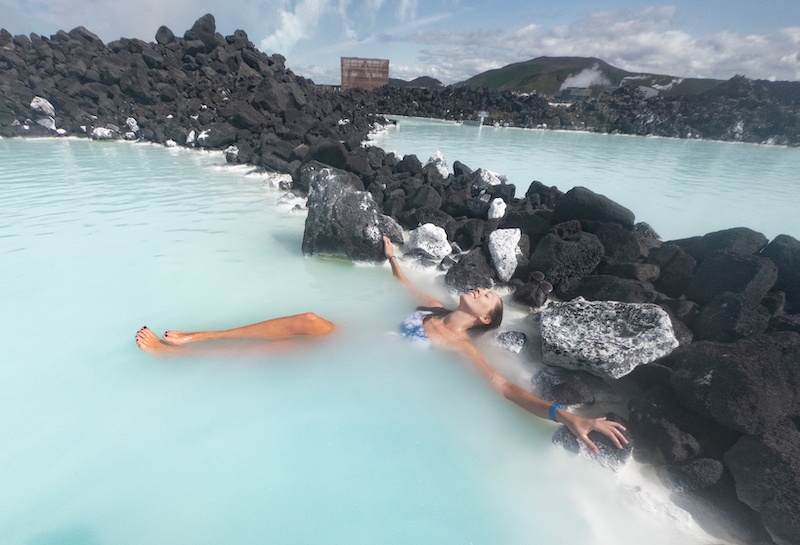 One of the coolest things to do while in Iceland is visit the public swimming pools, which are super popular with the locals. Just about every town, no matter how small, seems to have one. They have showers and pools of varying heat up to 104°F/40°C, and are a great way to unwind after a day of adventures.
What's more, you'll definitely want a suit for your visit to the Blue Lagoon.
Additionally, be sure to bring along a pair of jeans or pants, a thick scarf, lots of warm and thick socks, ample undies, lots of thin, long-sleeved shirts to layer, a few pairs of normal leggings to layer or wear on their own in case it's a bit warmer during the day, and a camera bag with a waterproof sleeve.
Read Next: