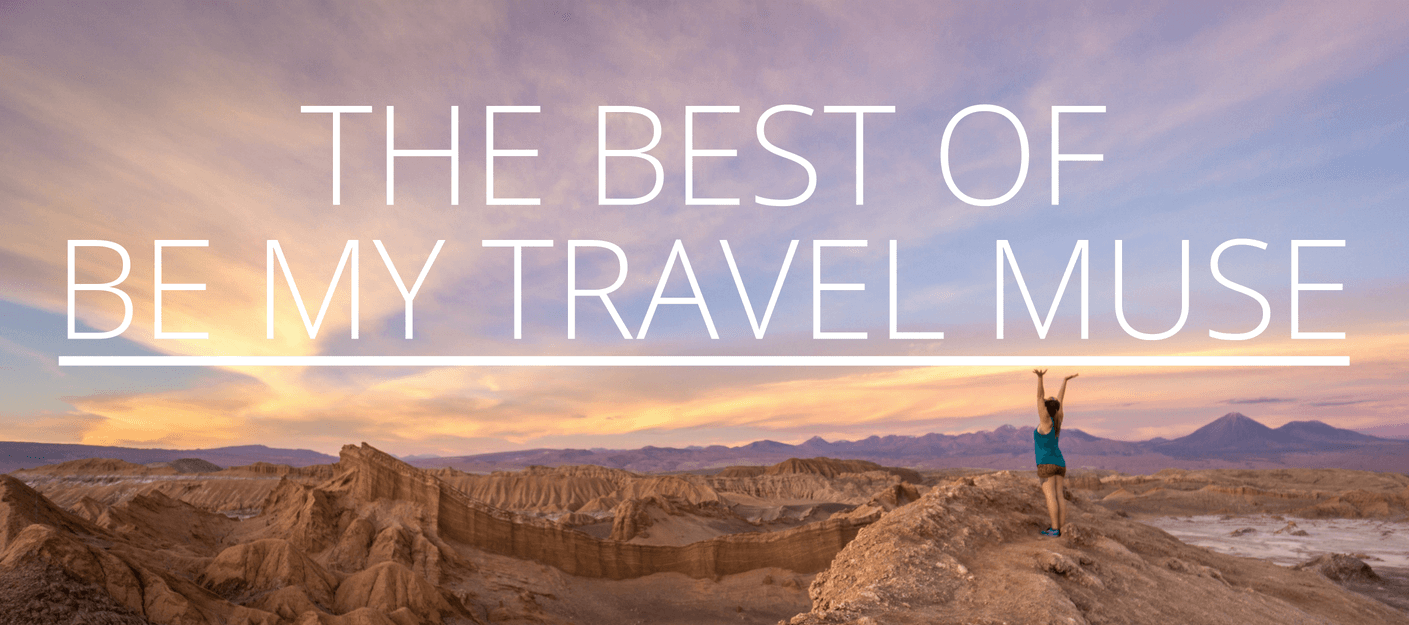 Welcome to the best of Be My Travel Muse, the place to start if you're new to the blog, or just want to revisit some of the adventures and personal narratives on the site.
I'm a fairly typical Californian, raised in a suburb of Los Angeles, who didn't travel much internationally in her youth but who always had a love of writing, painting, and curiosity for the world outside. In September 2012, I up-ended by life and bought a one-way ticket to Bangkok. Since then I've traveled, mostly solo, to six out of seven continents, hiking, hitchhiking, and having crazy experiences on each one. This is a collection of the best stories and personal narratives of those years. If you want the chronological journey, click here to visit the archives. If you're looking for packing tips, itineraries, and info on how to start a travel blog, visit the Travel Resources page. 
The Weird and Amazing
These are all of the crazy things that, if you'd told me ten years ago would happen, I would never have believed. Whether it was becoming an impromptu 'singer from Hollywood' in Malaysia or hitchhiking in the back of a 10-wheeler truck, these are the most amazing and random experiences I had. They happen to solo travelers, they really do!
The Greatest Adventures
These are the most adventurous, physically challenging, and usually, the most incredible experiences I've had traveling. Whether it was swimming with whale sharks, diving in the best spots on the planet, or hiking in the most gorgeous places in the world, these have been my greatest adventures. The posts all have details on how you can replicate it, too!
Personal Narratives
Traveling solo has the power to teach us so much about the world, but it also showed me so much about the world within.
Over the years, I've often wondered how life would have been had I lived it differently (though I have no regrets about my lifestyle choice!), and have suffered heartbreak, great loves and great loss, and learned from it all. From time to time, I've shared these raw open and honest feelings on the blog. You can read them here: 
Empowering Reads
These are the posts that are meant to encourage you, to help you get out there, and to show you that nothing I'm doing here is out of your reach. You can have these experiences too, even if, and especially if, you're traveling alone:
Are You a Solo Female Traveler?
This site is full of info on how to make your journey easier and more enjoyable. I have an entire page dedicated to it here, with tons of resources on the best places to go and how to get there. 
Are You Looking for Destination-Specific Advice?
Check out the destinations page for an interactive map with full guides to all of the countries I've been to, with blog posts to help you have incredible, authentic adventures. 
Stay Connected