I travel alone most of the time, so that means that if I want to be in the photo, it's going to have to be a selfie.
It's way more fun coming back from a trip with photos that look natural, unplanned and unposed, and like you had a photographer hiding in the bushes everywhere you went, though, am I right?
Over the years that I've traveled alone, I've learned to stop caring if people judge me for taking timer selfies and running into place, because the resulting photos finally give me a chance, as a solo traveler, to come back home with lovely photos that actually have me in them. Want the same? These are my best tips for taking instagram-worthy travel selfies:
The Best Camera Gear for Travel Photography
(By the way, those are affiliate links for products that I own and use. If you do purchase through a link, I get a small commission at no extra cost whatsoever to you. If you like what you find on this site and want to buy these things anyways, consider doing it through these links to keep BMTM going):
1. Put the camera on a tripod and hit the timer release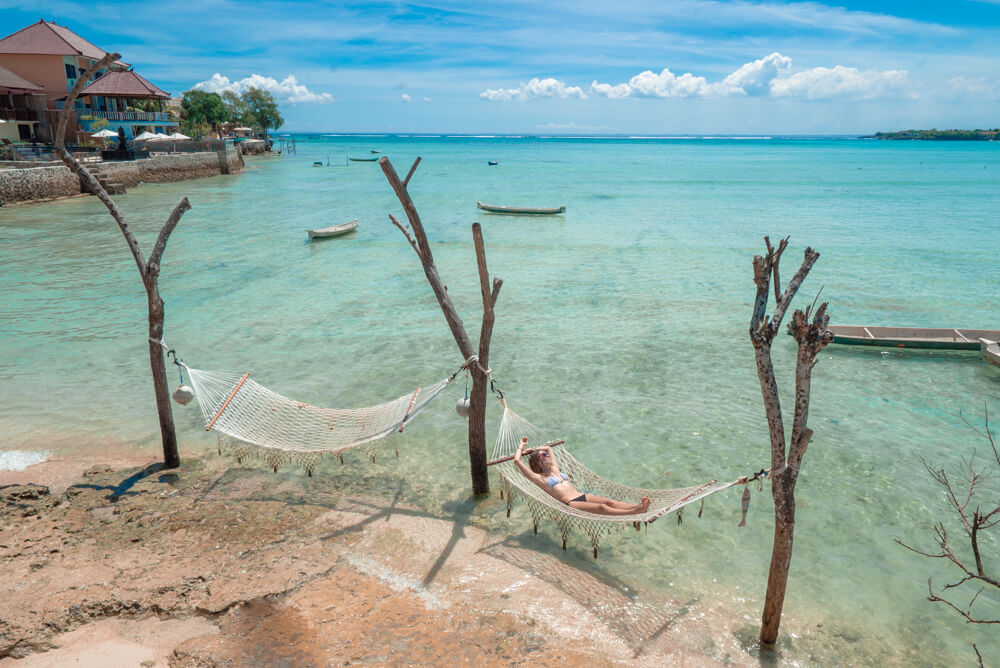 This is the most common method I use, particularly in nature where I know I don't have to worry about anyone taking my camera. I just set it up exactly how I want it to look, hit the timer, and run into place.
2. Put the camera on a tripod and use your phone or a remote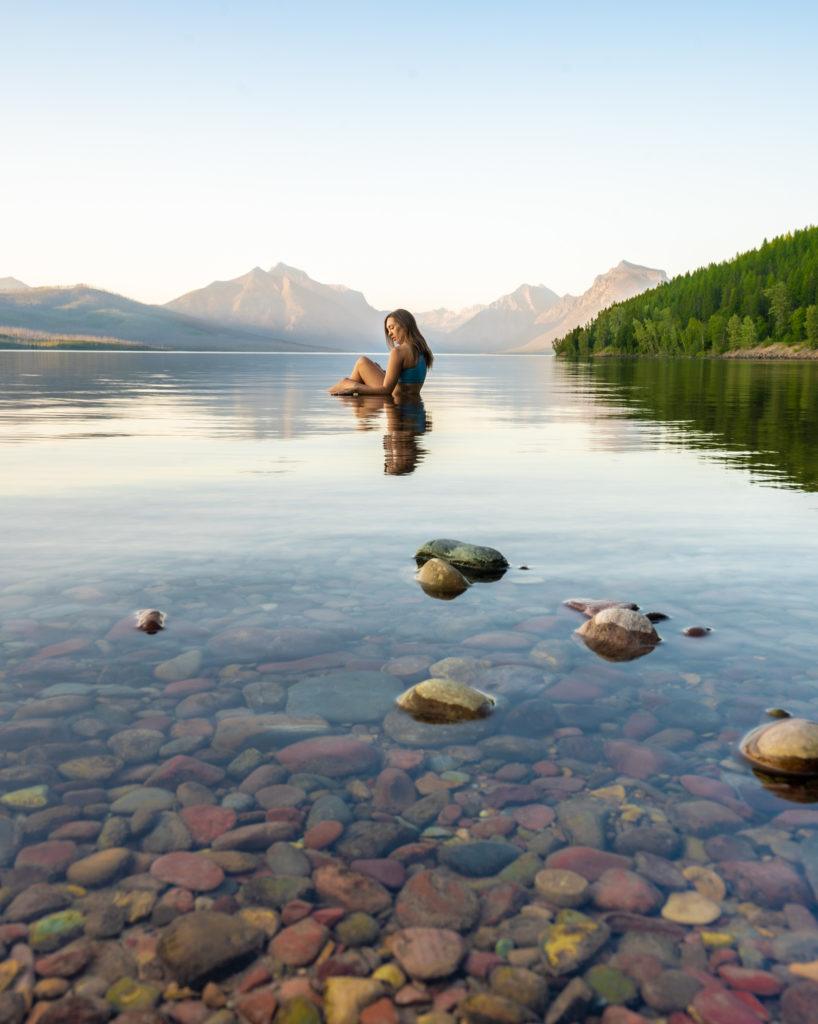 If I'm going to be farther away from the camera and need more time, I simply sync my phone and my camera and use my phone as a remote.
Most new cameras these days have this capability, all done through the manufacturer's smartphone app and usually, an app that you'll also need to download onto your camera. This information is easy to find on Google or in the manufacturer's manual. For Sony, it's Imaging Edge.
For more info on how to set this all up, get my guide below: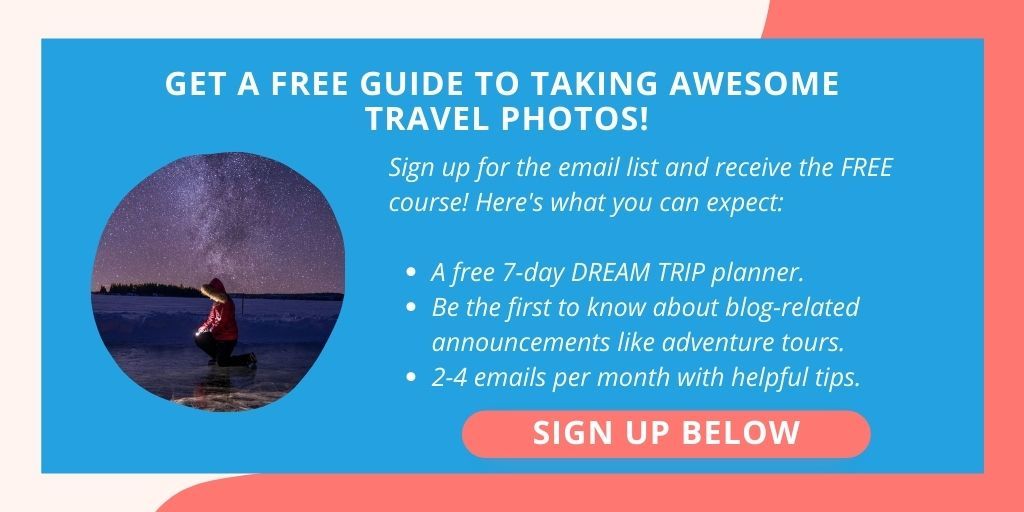 In the photo above in Glacier National Park, Montana, I carefully carried my phone into the lake with me, kept it on a 5-second timer, hit the shutter button on my phone, then stuck the phone in my sports bra so that it wouldn't be visible. I loooove the way it turned out!
3. Put the camera on a tripod, do a long exposure shot, and stand still for a low-light situation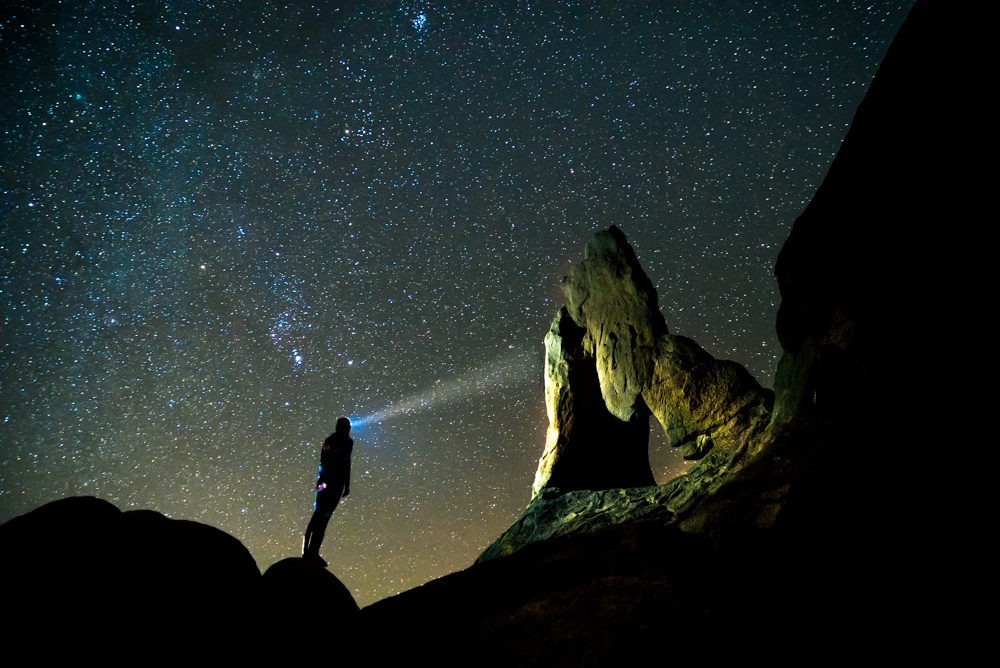 If you want to take the photo in the evening or especially of the night sky, you'll need a tripod and a long exposure setting, plus a timer release so that when the shutter releases to take the photo, it hasn't been moved by your hand. If that doesn't make much sense, check out my more detailed instructions on how to take photos in low-light situations.
4. Balance it on something, anything, nearby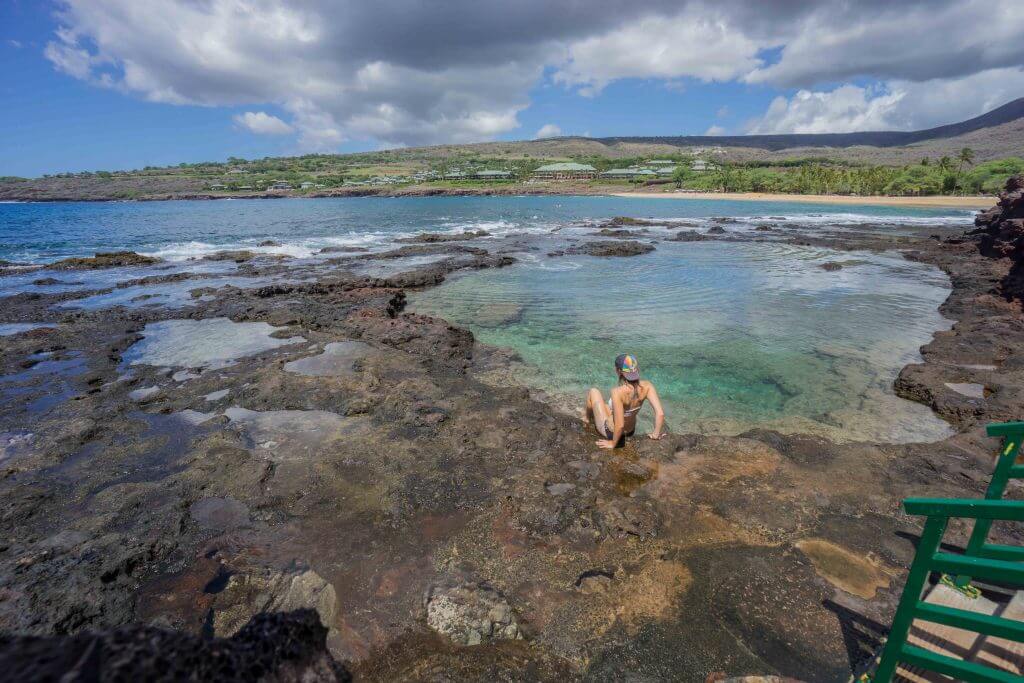 There will be times when you simply don't want to lug your tripod along. For me that's actually pretty often. I'll often balance the camera on my backpack, a wall, a rock, or just about anything I can find. Just double check that it won't fall before you balance it.
In the example above, I found a little nook in the rocks and put it in there. Truth be told this shot took about 20 tries and certainly would have been easier with someone else around, but that's the fun of the selfie!
5. Put the camera on the ground for another point of view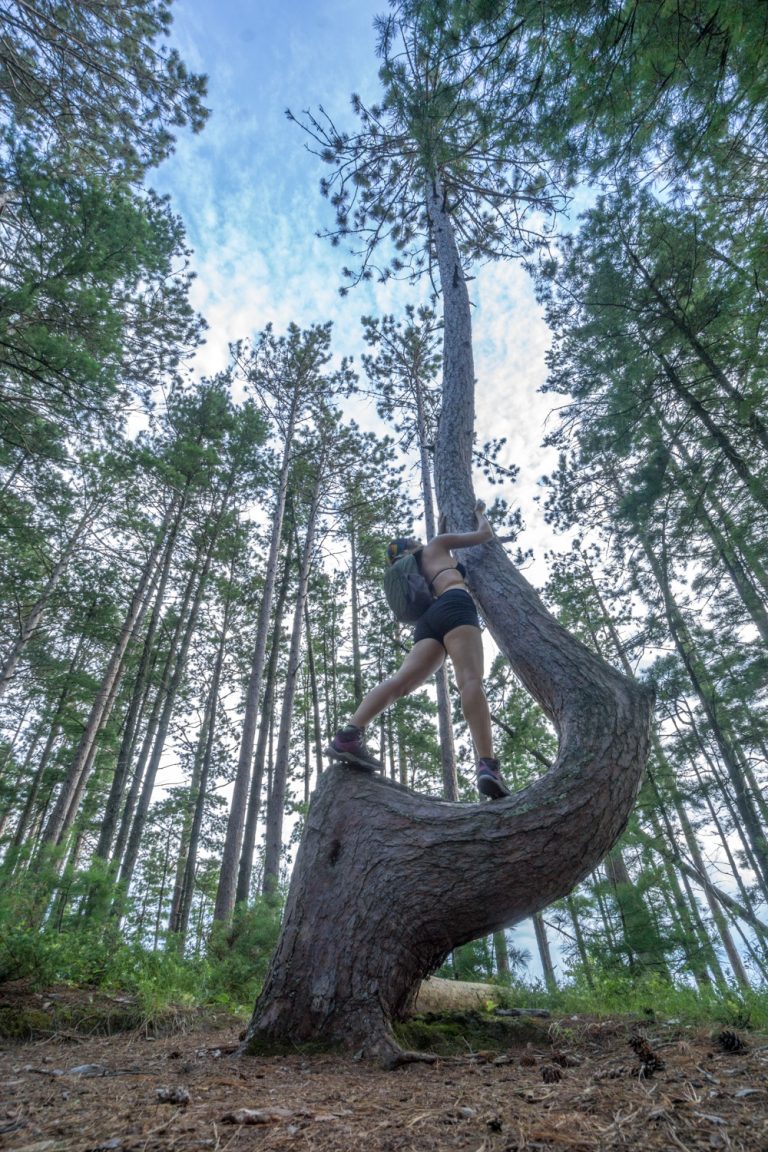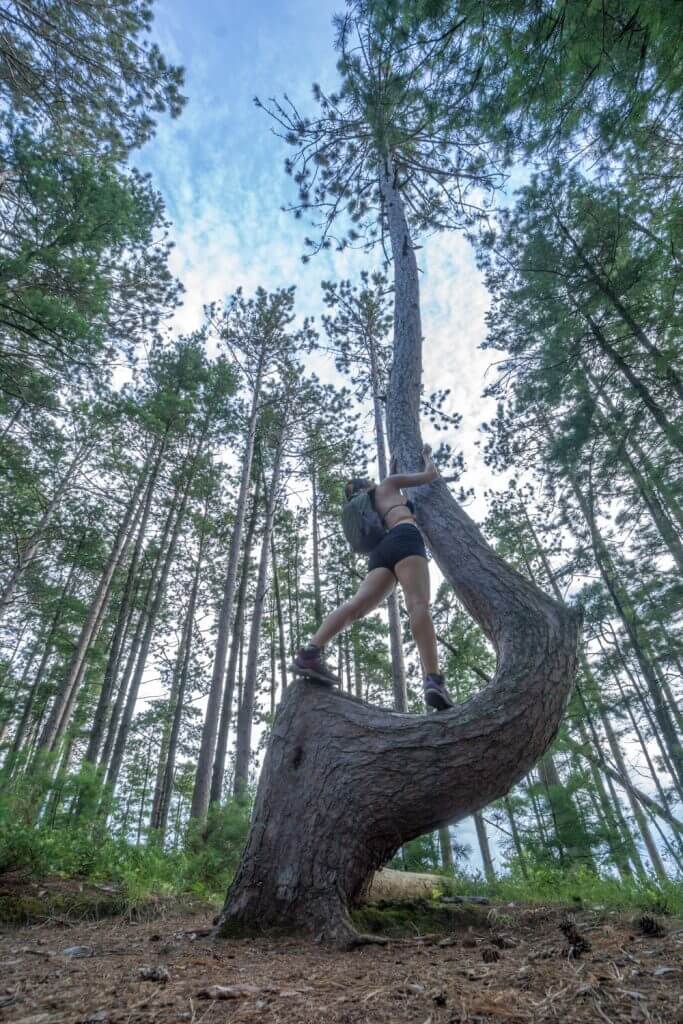 I placed my camera on the ground and put a water bottle under the lens to make it face upwards for this shot. I think the perspective made it look pretty cool! I wouldn't have had the same kind of look if I'd had my tripod along.
6. Use a drone for aerial shots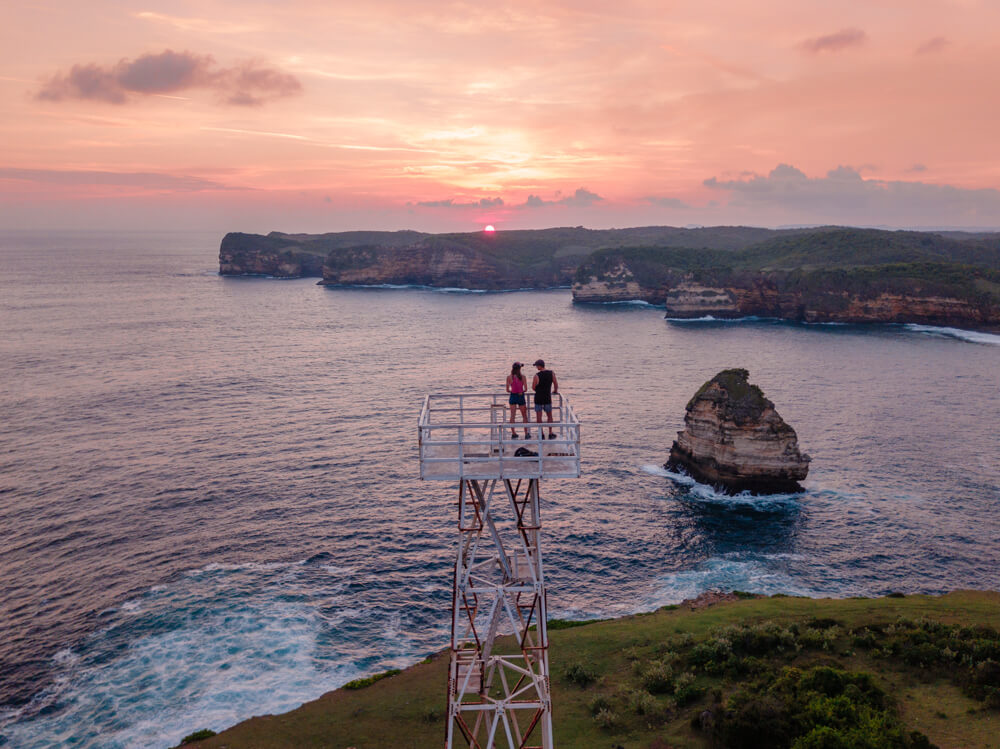 Though this is more advanced and will expand your electronics bag (mine's pretty big, you can see exactly what and how I pack here), a drone will majorly up your selfie game. I use a Mavic Pro 2 though there are smaller, less robust options if you don't plan to fly in tricky situations like high wind, extreme cold, and farther distances.
Some angles are only achievable from the air, though it's important to keep in mind that drones are not allowed in many places, and the regulations are only growing. They can also be tricky to maneuver and it takes lots of practice to fly in situations like the image above, taking off and landing from a small metal platform.
That said, it's one of my favorite toys and I enjoy the challenges.
7. Use a wide-angle lens to appear farther away than you are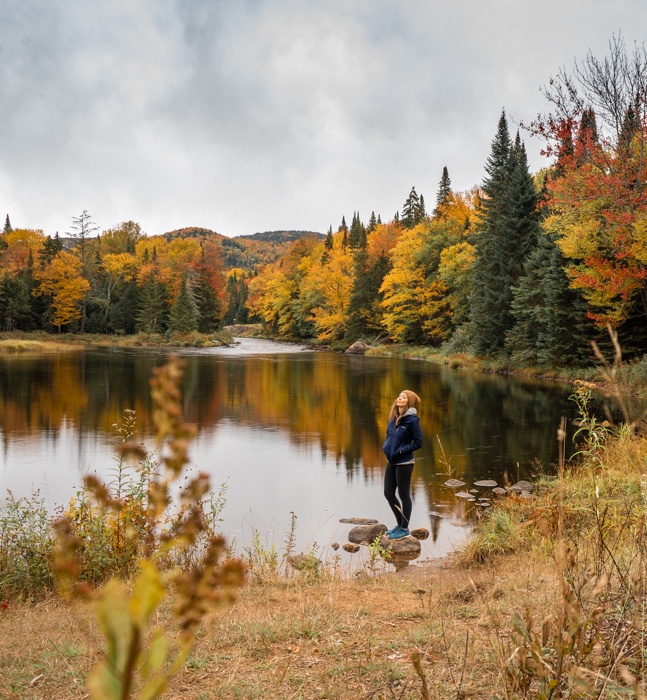 My wide-angle lens is my big secret. It's how I get so much into the frame without having to run a mile away from the camera in order to look small in the photo. Yes, it is expensive, but it's the lens I use almost every time, and I love it!
8. Use a telephoto lens for a portrait effect or to make certain aspects of the photo larger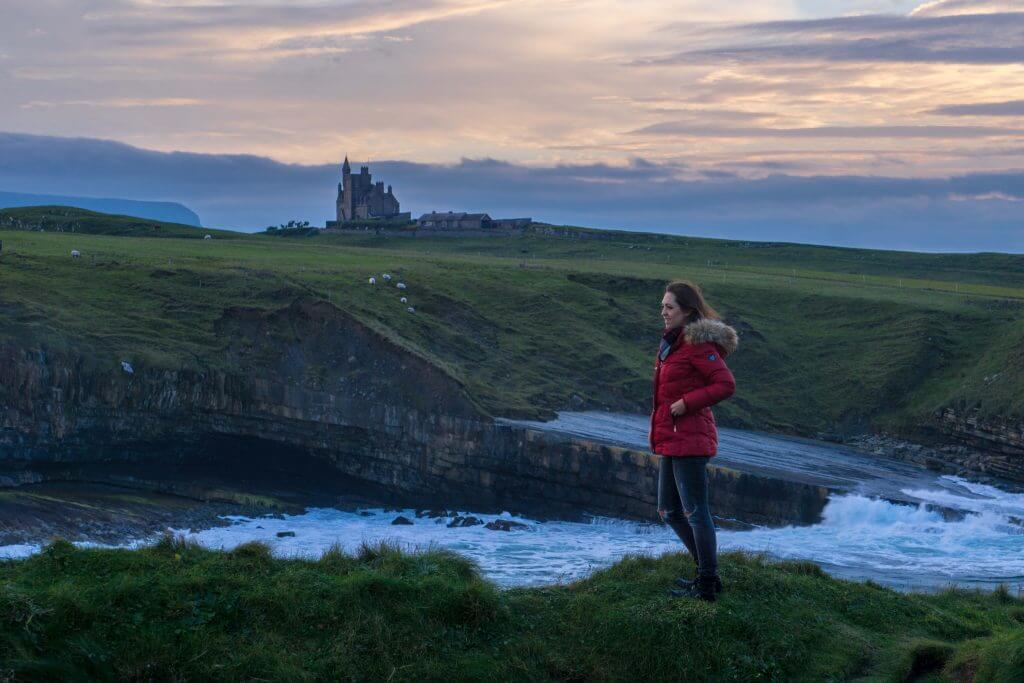 In the example above, the castle behind me looked pretty small on all of my lenses unless I zoomed in with my telephoto lens. The only way to get in the photo and to have the castle look like the proper size was to use a telephoto lens and to have the camera farther away.
It can also double as a fantastic portrait lens, and is essential for most wildlife photography.
9. Look to the side or remember something funny for a pose that's a little different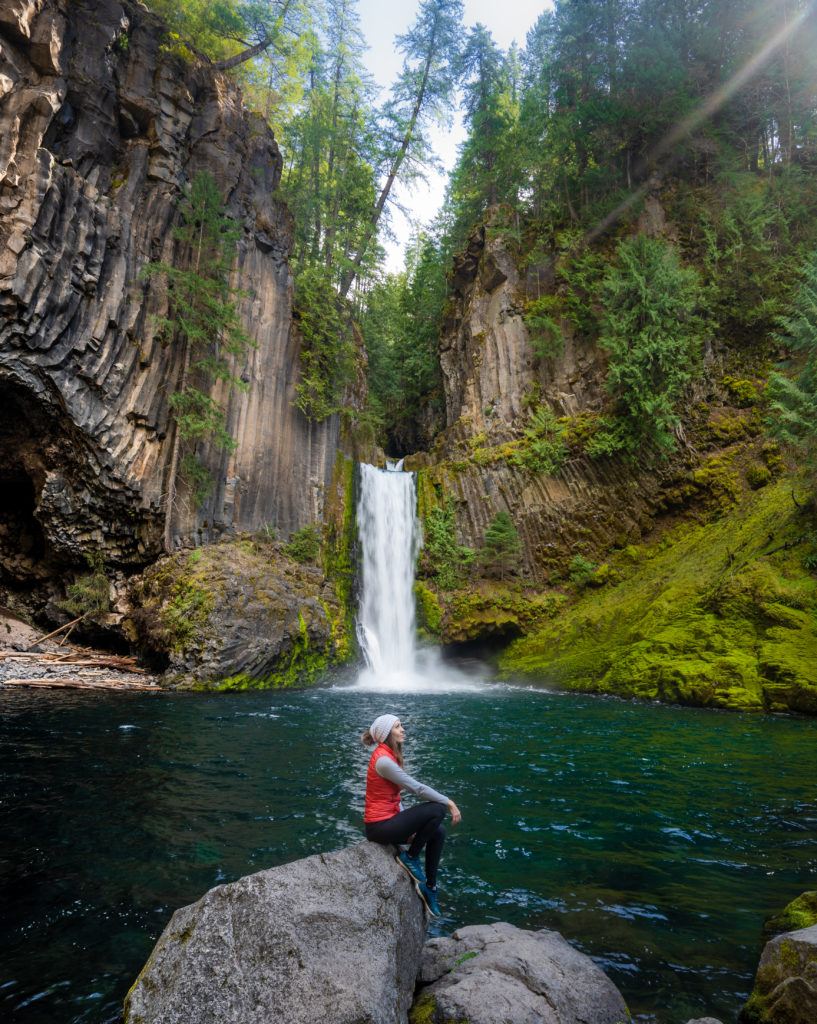 I admit, it was really hard for me to get comfortable looking natural in front of the camera. I finally understood why so many girls on Instagram face away from the camera or just have photos of the back of their heads on their feeds – modeling ain't easy! BUT I do also want my face to be in it from time to time. I can just picture 40 years from now when my grandkids ask me why just the back of my head is in photos. We don't want that, right?
My advice is to just keep taking them until you get one you like, even if it takes 20 tries. I'm not judging you, and who cares if anyone else is?
For some tips on how to pose, I have a 7-day pose challenge you can join here for free.
10. Want to get something overhead? Take a selfie from below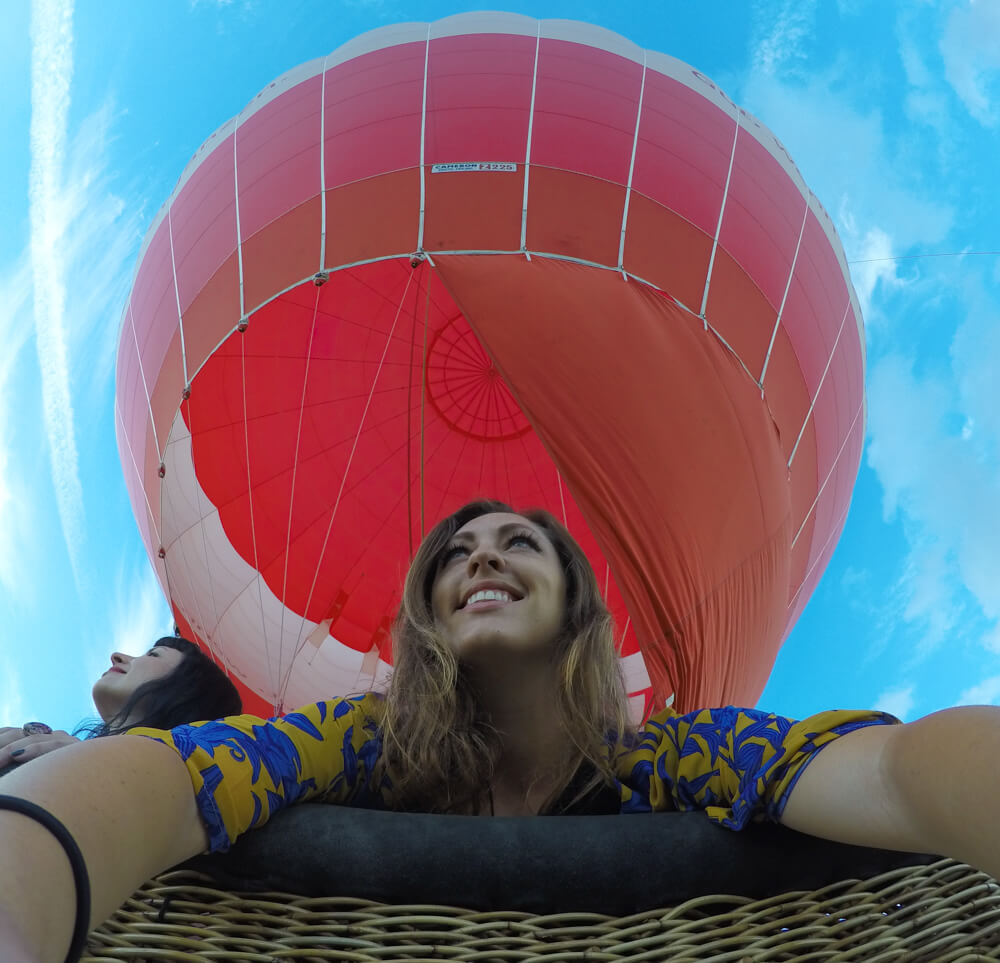 I did this one with my GoPro, which has a fish-eye lens perfect for getting big things all into one shot. How else are you going to get a hot air balloon and yourself into the frame?
GoPros are great for underwater photography as well, and can be great to have along on a tropical trip where a normal camera might get wet.
11. Set it up and ask someone else to push the button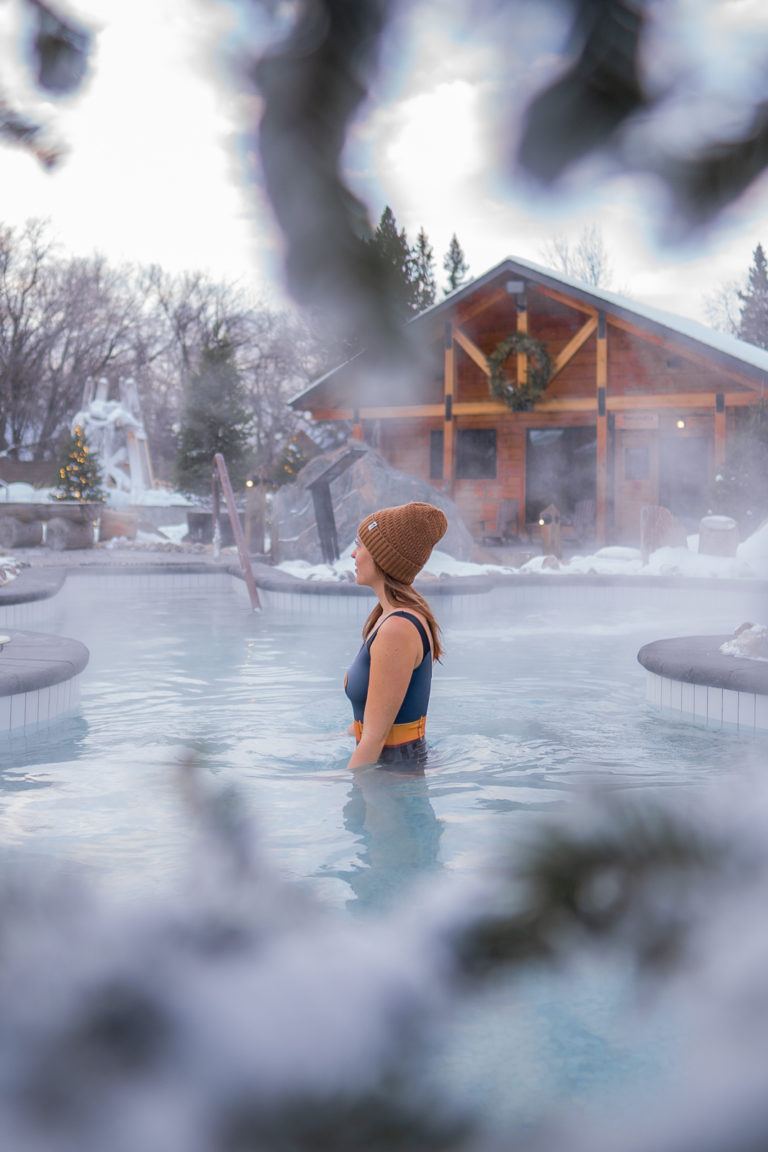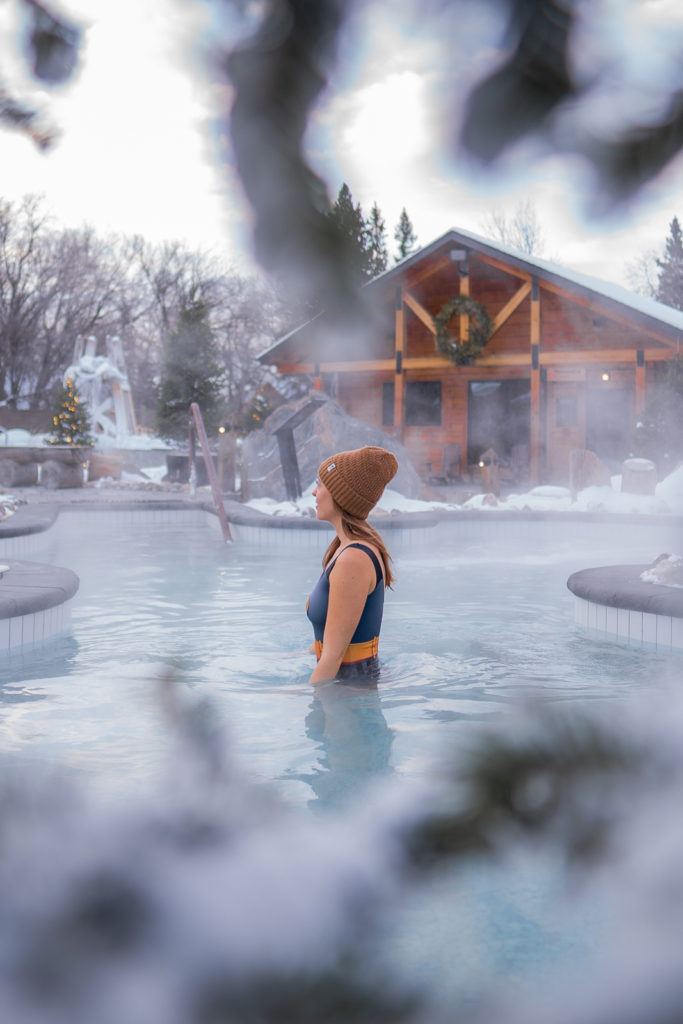 A common complaint while traveling is that when you ask someone else to take the photo, it often ends up wonky or they don't put in the effort to make it look nice. To avoid this, I do all of the work for them first.
While this isn't your typical selfie, I still consider it one since you do everything required to get it looking exactly how you want it, but ask someone else to just push the button, or hold it in place exactly as you say.
12. Take one of a friend then ask them to do the same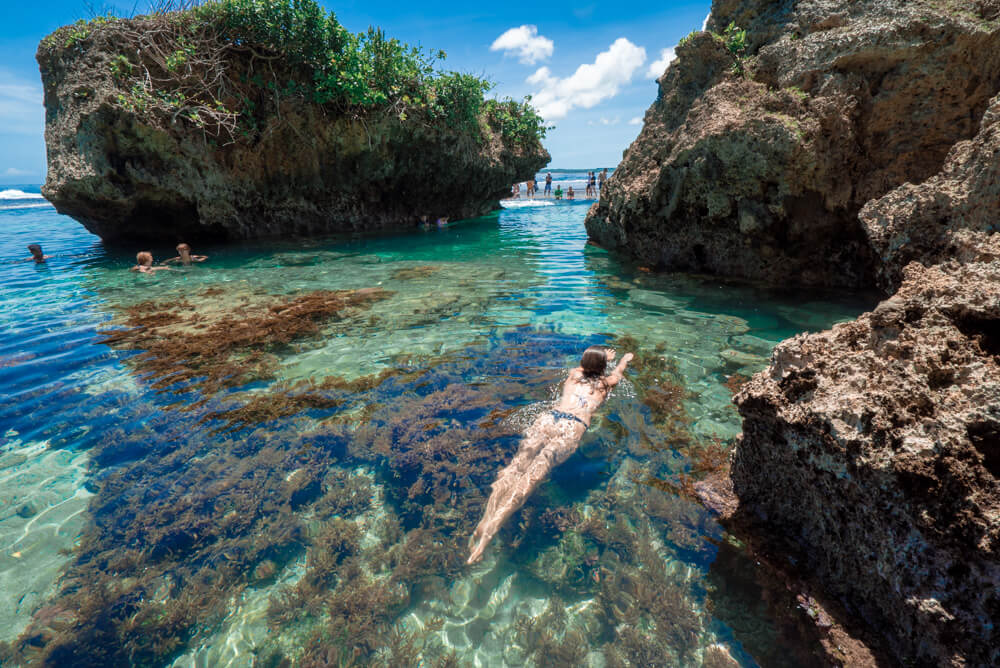 This is kind of like the previous suggestion, but in this case, take the exact photo of someone else that you want them to take of you, so that they can see exactly how you want it by looking at the photo on your camera's screen before it's their turn.
In a new group of travel friends, someone is almost always bound to say yes, especially if you offer to send them digital copies later, and that goes double for if you take awesome photos (which you do, of course).
13. Lock then click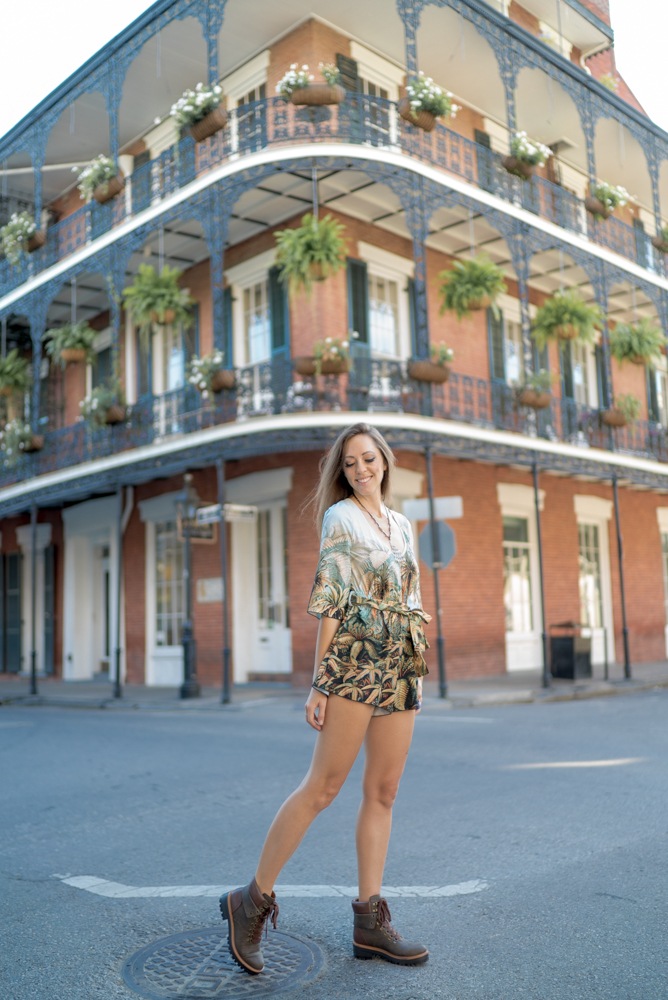 What if you're in a city or don't trust that someone won't run away with your stuff? If you're not with a fellow traveler or haven't spotted another tourist (preferably with a camera as well, that means she/he knows how to use one!) sling a lock around the bag and then lock it to something fixed. I like PacSafe products with wires that I can wrap around and through things for that.
I also opt for the very early morning when there's nobody around. The photo above is a selfie taken with my phone and tripod at around 8am in New Orleans' French Quarter. Save for the woman who rode by on her bike and cheered me on, there was almost nobody else around!
I can almost always find someone nearby who I can ask for a photo, though, so don't worry that you'll frequently find yourself in this situation.
With those tips in mind, I hope you'll get in your photos more, will feel more artistic and enthusiastic about travel photography, and will be inspired to share what you create. It's tons of fun making photography a big focus of traveling, and when you travel solo, taking selfies is a big part of that.
So go forth, and selfie away shamelessly!
Read Next: