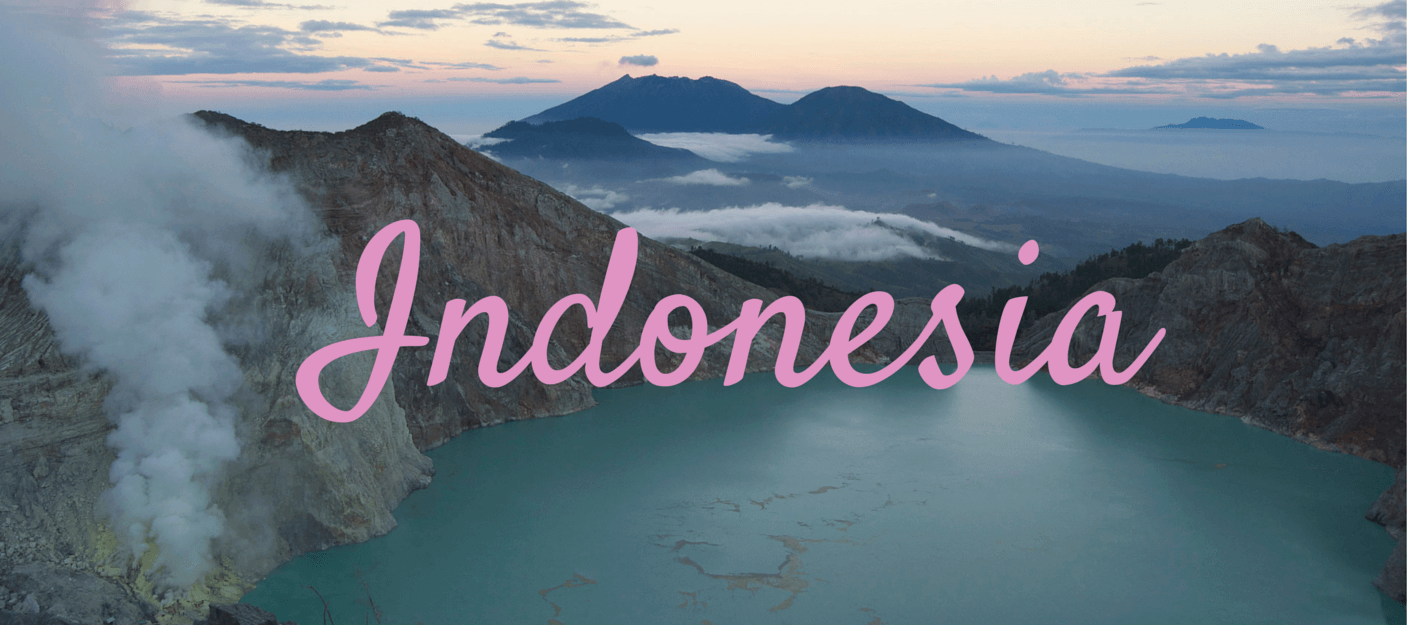 When most people picture Indonesia, their mind immediately goes to the famous island of Bali. While worthwhile to visit, the rest of the island nation has some of the most interesting and varied landscapes, cultures, and cuisines in all of Southeast Asia. From the jungles of Sumatra, to the underwater rainbow of Komodo and all of the islands in between, around, and besides them, one could easily travel this archipelago for years.
Indonesia is an outdoorsy person's dream. It's the land of beautiful beaches, volcano treks, world-class scuba diving and snorkeling, excellent waves for surfing, plus, it's home to one of the rarest creatures on earth - the Orangutan.
Though Indonesia gets tons of tourism, it mainly flocks to Bali. Head to some of the lesser-known areas, particularly taking local transport and without a tour, and you'll find you're the only tourist around. Bahasha is also a pretty easy language to pick up, and the longer you spend amongst locals and learning various words, the more immersed you can become. Moreover, the food in Indonesia is delicious. In Sumatra, it involves tons of avocados and passion fruit, in Bali, there's a cuisine all its own, and in the other islands, prepare for delicious tempeh and cashews, soups galore, and gado gado, which is peanut sauce over vegetables.
Quick Tips
'Hello' and 'Thank You' in Lao: "Halo" though "Apa Kabar" (how are you) is much more commonly used as a greeting, and "Terima kasih"
Currency: Indonesian Rupiah (click here for current conversion rates)
Visa: 30 day visa-on-arrival available for most nationalities (click here for more info)
Safety rating: Ranked 46 on the Global Peace Index with a score of 1.77 (USA is ranked 97 with a score of 2.038). Some poisoned alcohol has been served to tourists in the past. If you're drinking, avoid this by drinking beer.
Climate: Hot and humid year-round. Rainy season lasts from November to March
Best SIM cards: 3 is very cheap and works in major cities in Java and Sumatra, Telkomsel works best on the islands
Modesty Considerations: In most of Indonesia, with the exception of Bali which is Hindu, women will have their shoulders, knees, and usually heads covered. Short shorts and tank tops are not recommended here for women.
Random useful tip: The language (especially accent), cuisine, religion, and culture changes wildly from island to island
Where in Indonesia?

Indonesia
Indonesia on @BeMyTravelMuse's Instagram