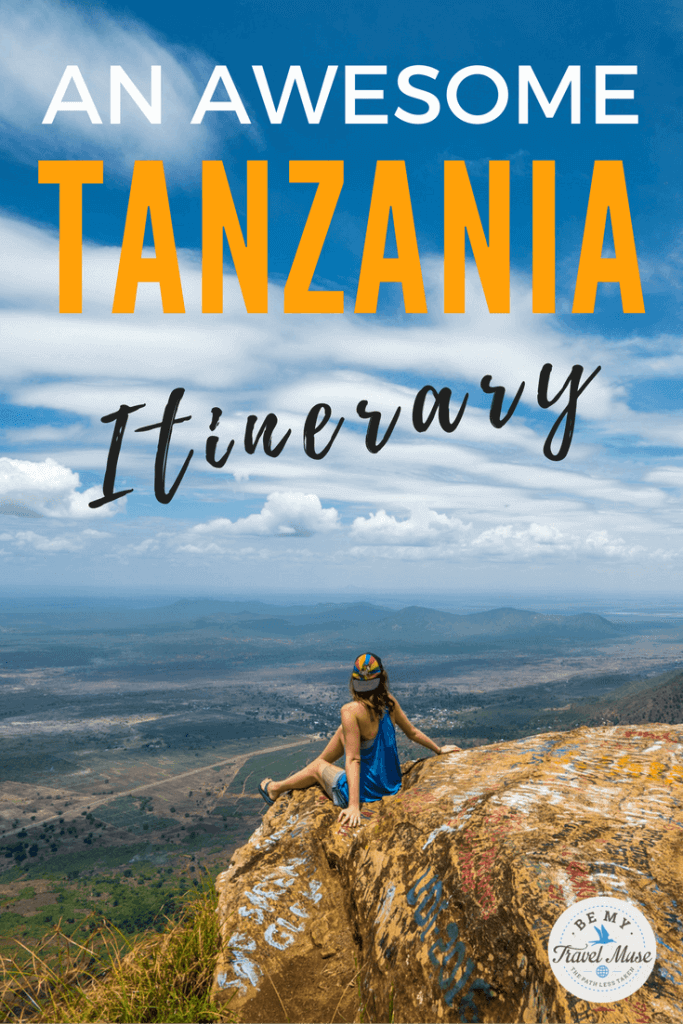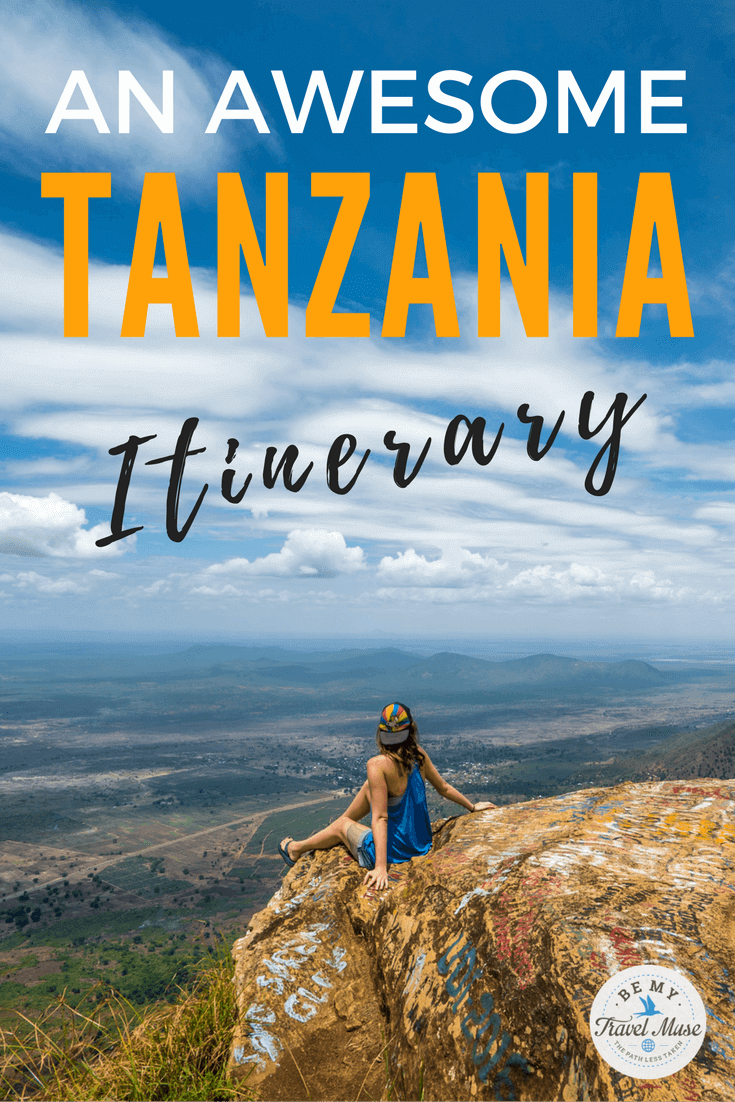 When you picture that perfectly red African sun rising up over the horizon, over the giraffes roaming the savannah, the lions surveying their kingdom, and the elephants playing in the water, your mind's eye could very well be creating a scene from Tanzania.
If you want turquoise blue water, if you want to climb the highest mountains in Africa, and if you want to see the most ferocious and colorful beasts of the continent, Tanzania is the place. This country really does have it all for adventurers who want a real taste of Africa. So don your safari hat and grab your binoculars!
This itinerary focuses on what's known as the 'northern circuit' with a few randoms that I enjoy thrown in. Most of the famous must-sees are in the northern part of the country, though the south has some fantastic national parks and areas that are also worth exploring. With that in mind, here's my ideal Tanzania itinerary which would take about two weeks, give or take:
Zanzibar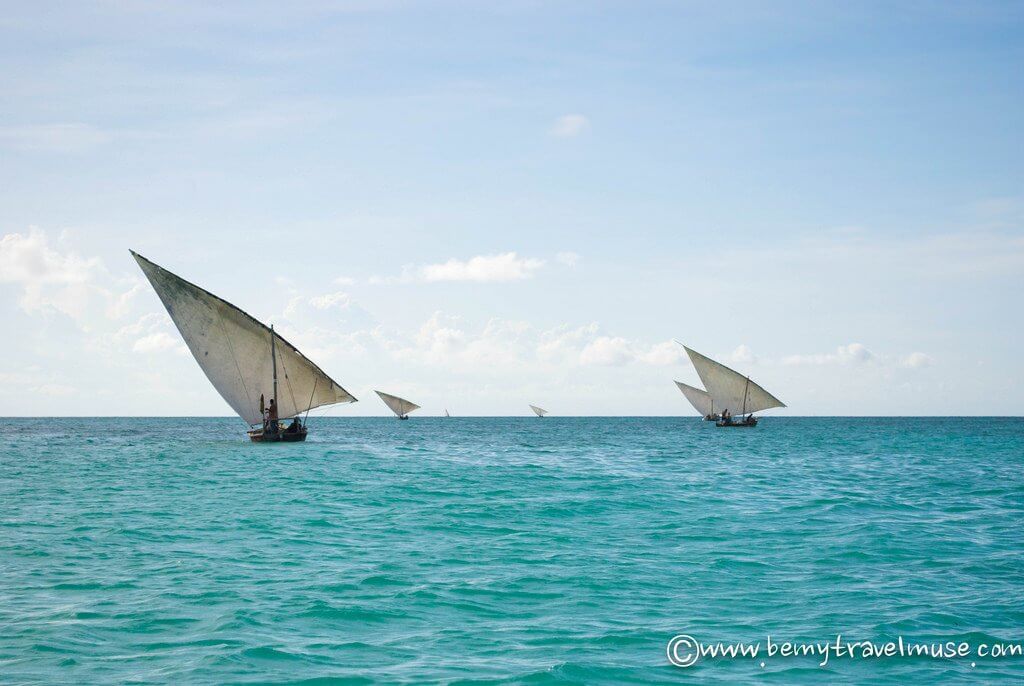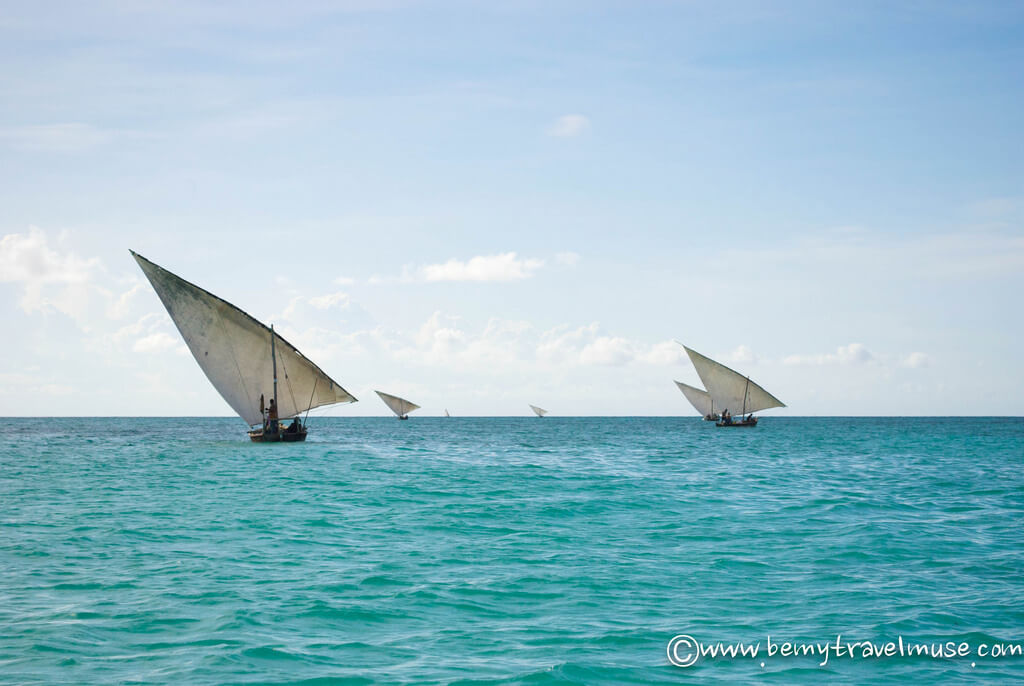 Zanzibar is probably a name you've heard before, synonymous with white sand beaches and bright blue water. It's not just fancy editing used on the photos, guys, it really looks like that! You could spend weeks on Zanzibar alone, enjoying spice tours and the culture of Stone Town to the beaches elsewhere on the island.
The diving there is great, as is the snorkeling, the little islands you can visit, the seafood, and wealth of activities. It's also a tourist favorite, so don't expect to get any beaches to yourself or to find bargain basement prices, though that goes for all of Tanzania.
Ushongo Beach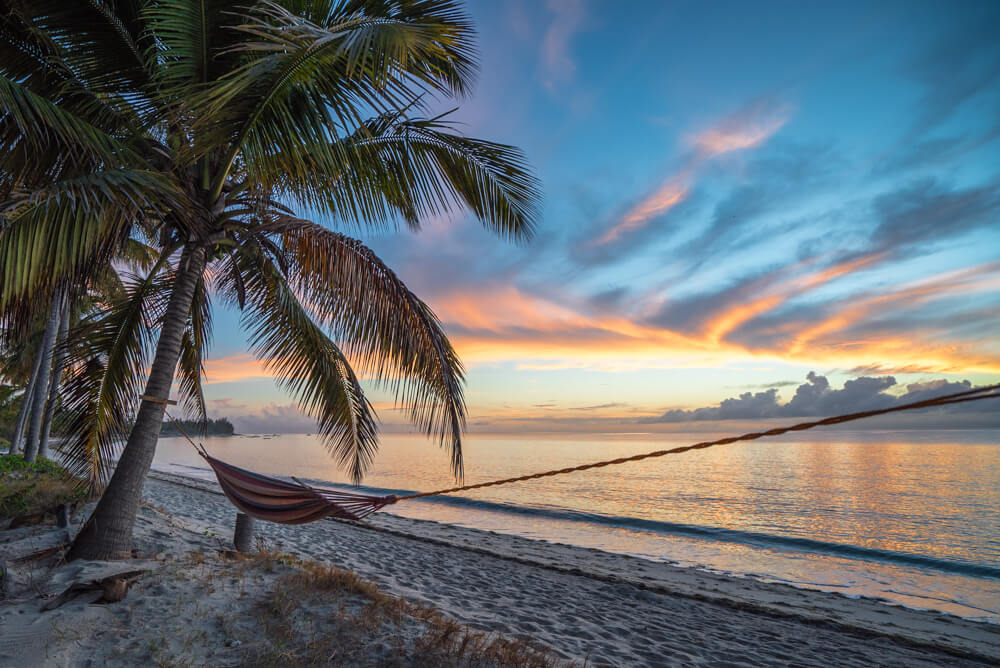 In contrast to Zanzibar, Ushongo Beach near Pangani on the mainland coast is idyllic and quiet. You're unlikely to run into many other tourists there or even touts on the beach. The water is still warmer than bath water and if you really just want some peace and an untouched beach, this is it.
There's still plenty to do, from kayaking down the coastline and into the mangroves to hiring a boat to go to the sandbar that only appears during low tide and snorkeling. I spent 4 days there and loved them all, and think that's a good amount of time to chill out before continuing on your journey.
Click here for more on Ushongo Beach, including tips on where to stay and how to get there.
Lushoto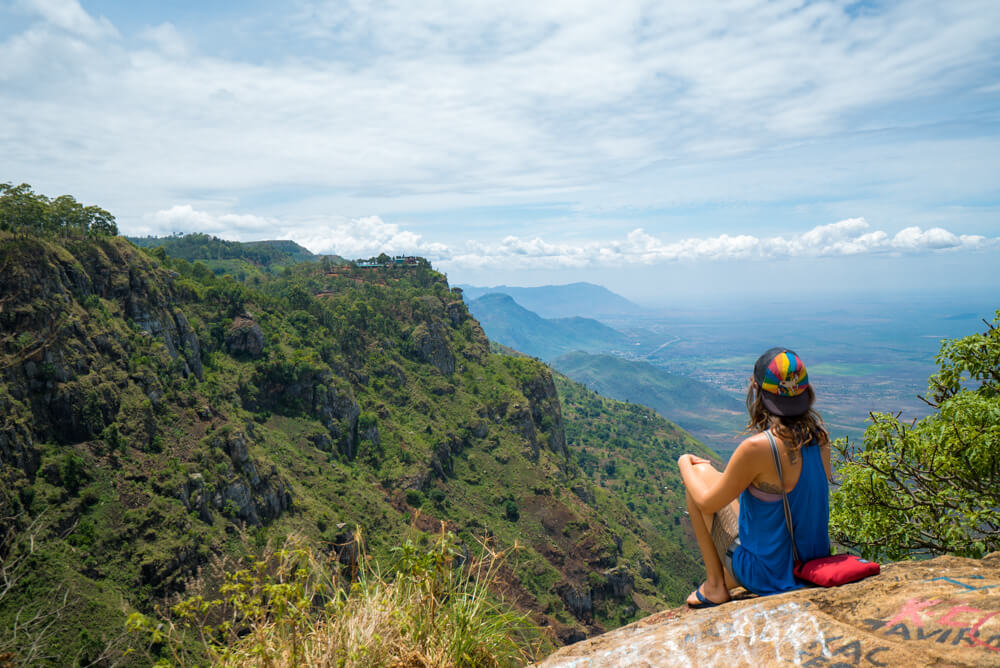 Head away from the coast and up to the mountains for some cooler weather and a peek at one of Tanzania's most incredible views. Lushoto is mostly farmland with a few national parks thrown in. Guided walks to the waterfalls and through the parks are available – as in most of East Africa, you can't go without a guide, as it's a way to create local jobs.
I found that the people were incredibly friendly in Lushoto, always saying "karibu" (welcome) as I walked by. The children were adorable too, running out of their huts to say hello.
Best of all, the Irente viewpoint truly is incredible, providing views of all of the surroundings. On a clear day, for just $1, you can walk to the viewpoint and see for miles and miles. This is a great place to stop to break up the drive between the coast and the inland attractions like the Serengeti and Kilimanjaro. How long you'll want to stay depends on how much hiking you want to do in the national parks. For me, this was just a two-night pit stop.
Click here for tips on seeing the viewpoint and where to stay.
Moshi (Kilimanjaro)
Moshi is the base for Mount Kilimanjaro, one of the most famous climbs in Africa and the tallest mountain on the continent at 5,895 meters (19,341 feet). It's a very popular climb, with treks ranging from 6-8+ days over several routes departing regularly from Moshi. You must take a guided hike, and you must be ready for some serious altitude!
There are other hikes in the area too, like Mount Meru which is slightly lower than Kili (but still the fifth highest mountain in Africa at over 4,500 meters) that is only 70km away. If you have the time and the desire, both are reported to be amazing hikes.
I haven't hiked either one myself, though I'm an avid hiker. Time wasn't on my side this time around but I'm heading back in January to climb both!
Even if you don't plan on climbing, the drive is long from Lushoto to Arusha, the jumping off point for the Serengeti and Ngorongoro Crater, so it's worth a stop to sample the local coffee and take in the views of Kilimanjaro from below.
Ngorongoro Crater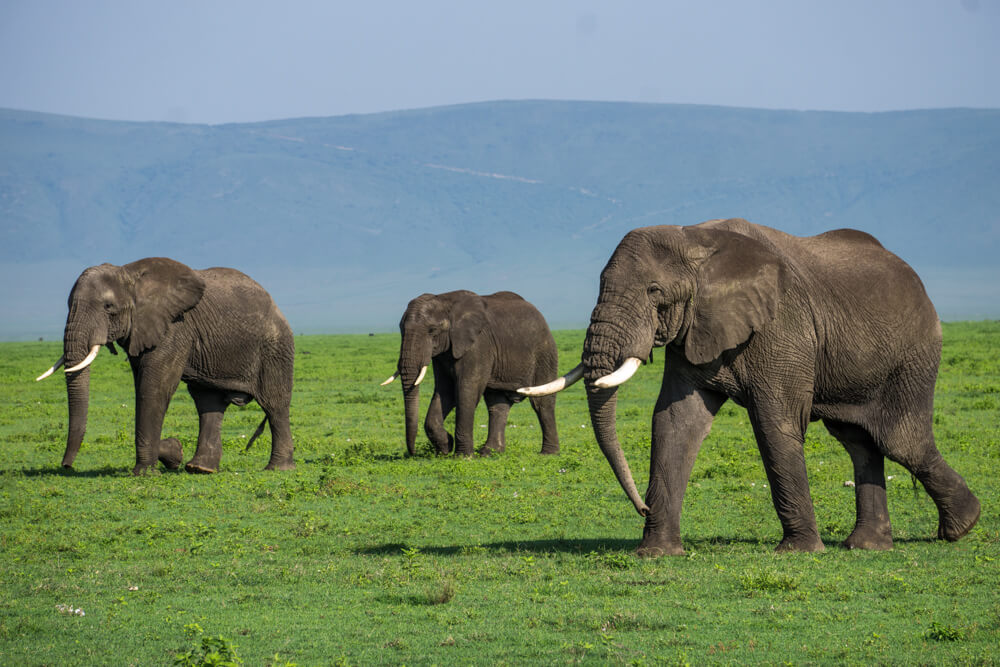 The Ngorongoro Crater is one of the most beautiful places for safari that I've ever seen. Even though the Serengeti can often be dry and yellow, the crater experiences a good amount of moisture and jungle-like flora all around the rim where clouds collect, resulting in a greener and more lush caldera.
This is the place to see black rhinos on your trip, particularly if you follow a few specific tips, like going super early and getting the right guide, to get better chances of seeing them and the other animals in the crater. Click here for my best suggestions for your crater experience. 
Serengeti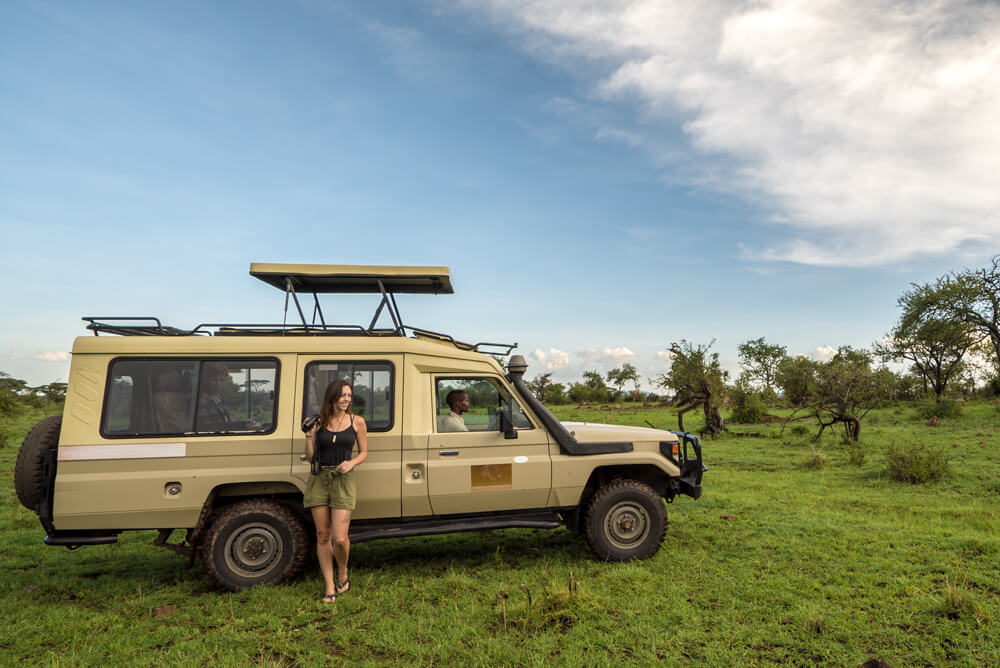 While the Ngorongoro crater may be small, and doable in a day, the Serengeti National Park is absolutely humongous and to do it justice, give it at least 2-3 days of game drives for a chance to see leopards, lions, cheetahs, plenty of buffalo and elephants, and during the right time of year (February to March), the wildebeest migration.
You'll see all of the other usual suspects too, like hippos, giraffes, zebras, and warthogs, just to name a few.
The zones surrounding the park are also full of wildlife, and have some amazing places to stay as well. Click here for information plus a discount on the safari that I did through the Serengeti.
Tarangire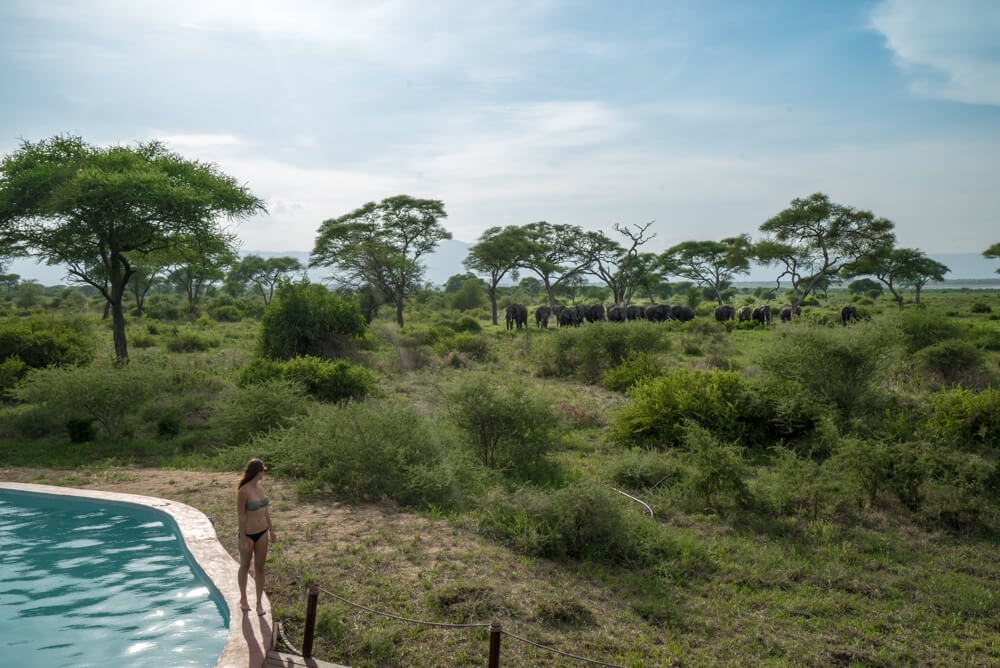 If you're into birds and elephants, the Tarangire National Park is another great spot for wildlife viewing. Pictured above, I'm hanging out at the Simba Lodge in Tarangire which skirts the park and provides beautiful views to the wildlife and the
Lake Manyara National Park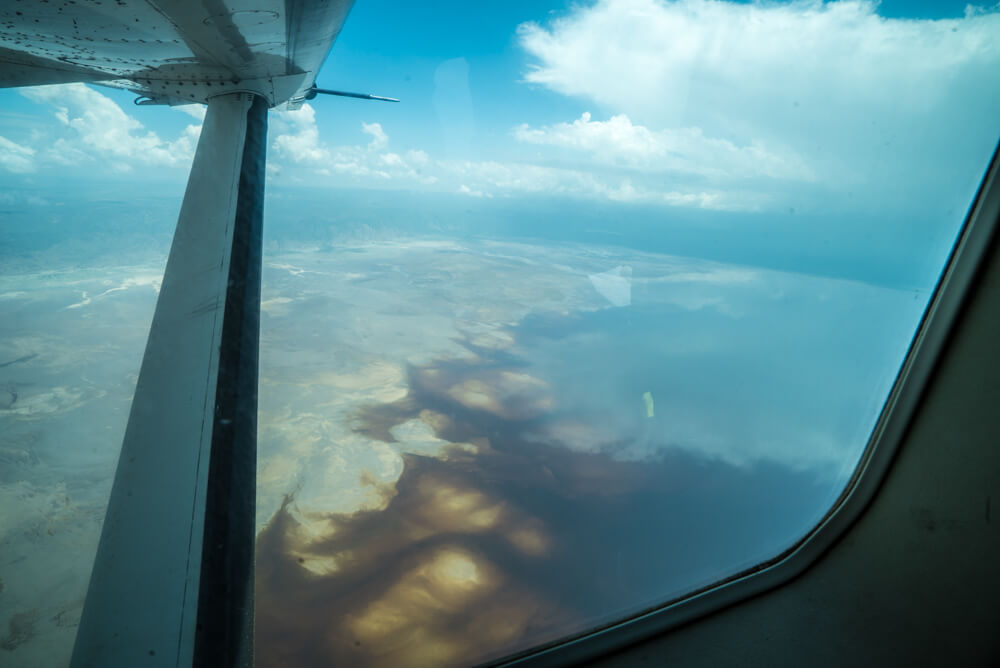 Lake Manyara National Park is a good stop before or after the Serengeti and the crater. It's home to a dense jungle and an alkaline lake that is famous for its flamingoes. The park is also known for leopard, lion, and cheetah sightings.
This is also an area inhabited by Maasai people, a formerly nomadic tribe of people who herd cows in the region, and are also often employed as the guards for many lodges thanks to their fearless nature.
A few things to consider: 
You can rent a car and self drive (the roads are pretty good in most of the north), though you should consider getting an experienced driver (and game-spotter) for the Serengeti and Ngorongoro Crater.
Watch out for police stops, as they will pull you over for minor infractions and tend to set up speed traps. Slow down well before signs and always require a receipt before paying any citations.
Stock up on food and other essentails before leaving Dar es Salaam, as they will be harder to come by as you progress.
Whether you're all about some of the most famous beaches in East Africa, one of the biggest wildlife areas for animal sightings, climbing Africa's tallest mountains, or having a unique cultural experience, Tanzania has almost every extreme.
With a few weeks in the country, you can see the best of it, encompassing leisure and exciting animal sightings.