The train chugged along on that crisp February morning and I looked out the window, so happy to be back in the Swiss Alps, and so amazed by how dramatic those mountains always look.
I'd been to Switzerland just once before when I followed my late grandmother's journal there, but that was in the summertime when the wild flowers were in full bloom and sweat formed on my brow as I hiked across from the Matterhorn. The winter would be different – it always is.
"Just wait until we go through this tunnel," the conductor said cheerfully to the group behind me, clutching their skis and snowboards in hope, "and there will be snow."
Just then we passed into the darkness for a few moments and upon emerging back into the light, we found he was right. Like magic, snow was everywhere.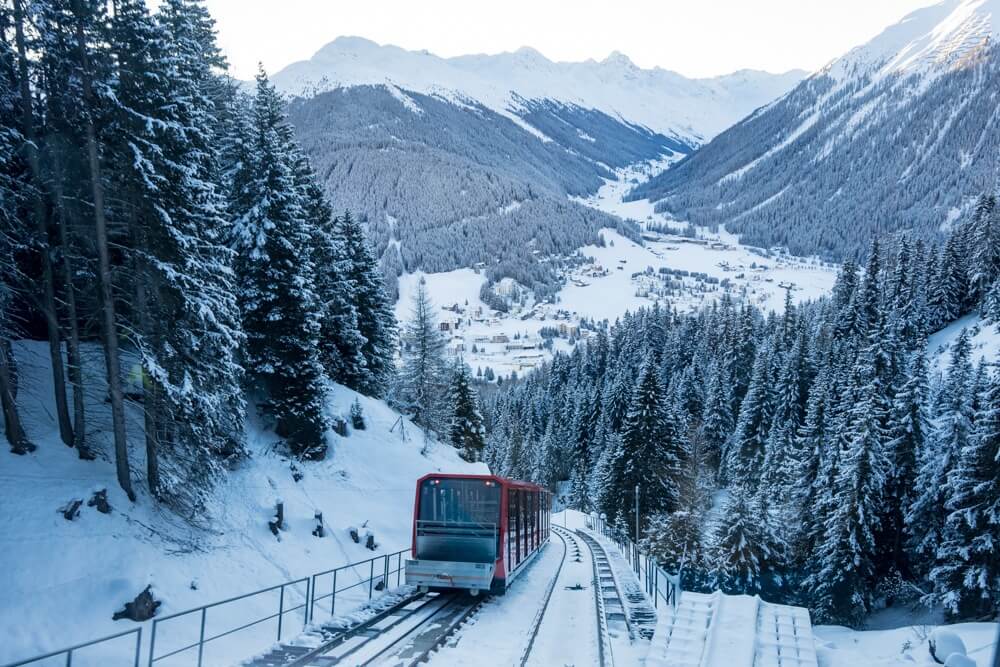 I pulled into the station at Davos, a quaint little town with sparkling icicle lights strung from building to building, and alighted with the other skiers to meet a valley framed with mountains all around, and gondolas running in every which direction to take people up to the top. I imagined the view up there must be spectacular.
And the next day, I found out that yes, it is.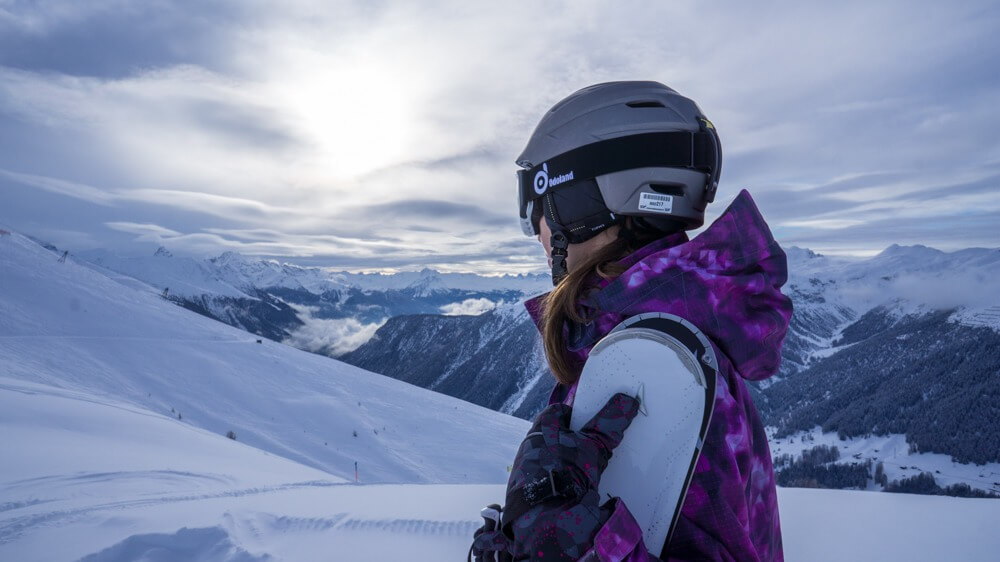 Davos is a special place because while much of the rest of the Alps might have to create their own snow, it's high in elevation and gets plenty from the sky during the ski season. While I was there we had a mix of snow flurries, blue skies, and billowy clouds. It was the Alpine winter wonderland you imagine and hope for when you picture what a perfect ski holiday might look like.
Let's talk about the cost. Switzerland is expensive, that's true. You'll spend a lot on food and lodging. The lift tickets and the quality of the runs, however, beat out the US and Canada easily, where it's just as much if not more expensive. When I was in Idaho this winter a lift ticket cost $140. In Davos, it's half of that (you can also get it cheaper by prepaying online), and includes 5 ski areas: Parsenn, Pischa, Madrisa, Rinerhorn, and Jakobshorn.
Plus for skiing, I want lots of real snow.
Parsenn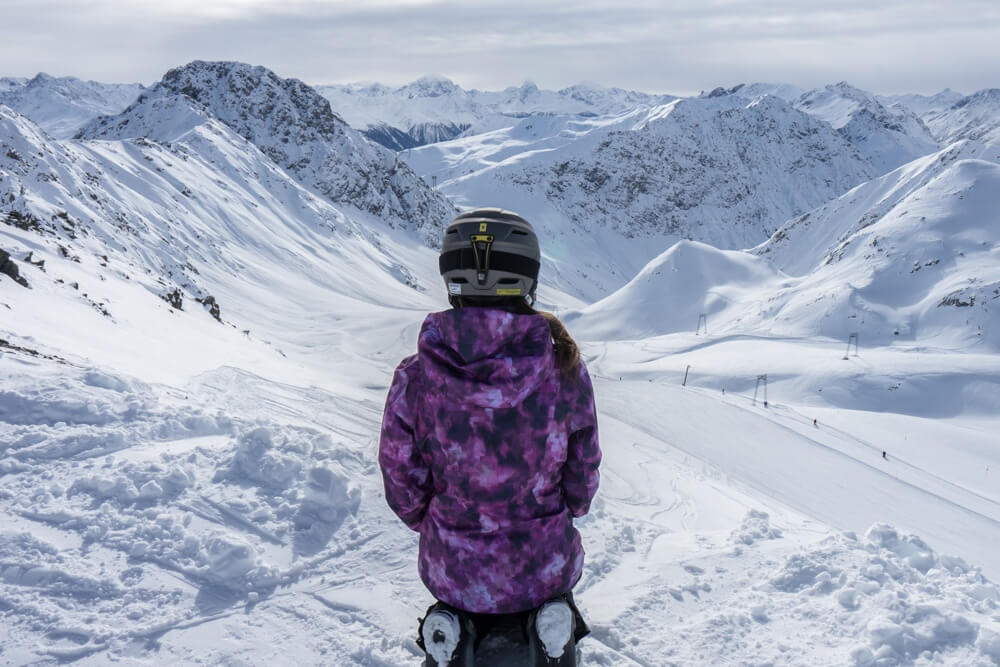 Parsenn is the largest ski area in Davos with 35 runs and these absolutely stunning surroundings. It's also the most modern with the funicular, plenty of chair lifts, and gondolas.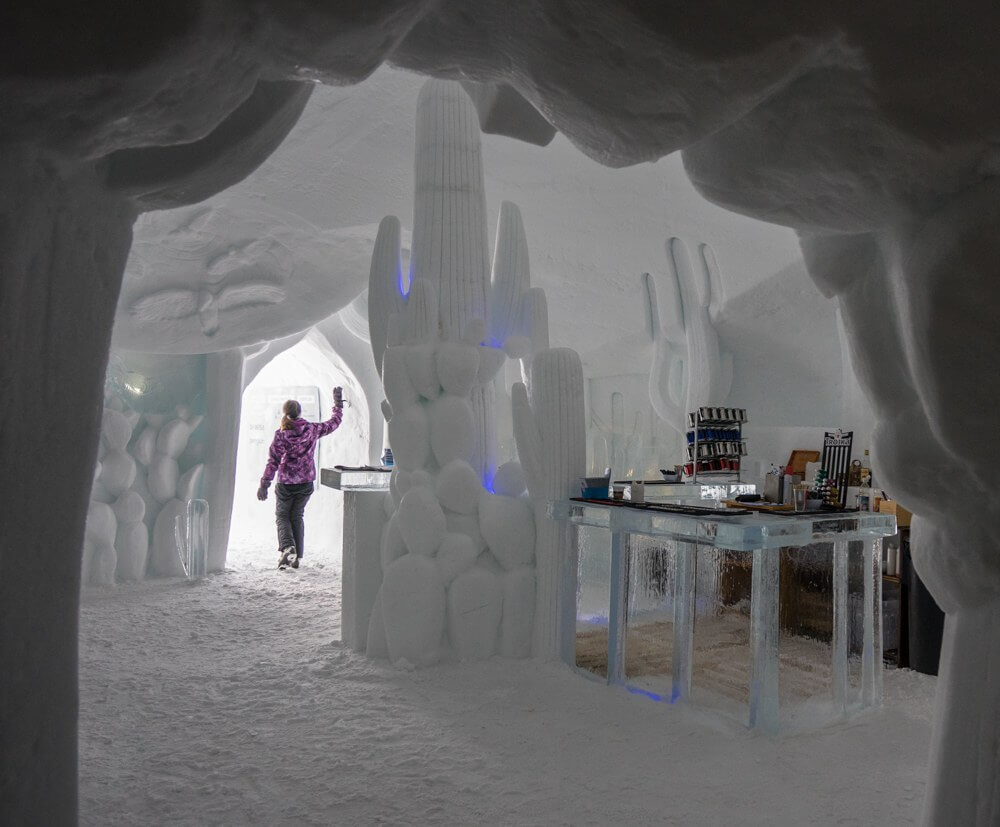 Apart from the runs, several of which are over 10km combined (which I think is too cool!), there's also an igloo village that you can ski into and stay in for as little as 150 francs per night per person. It has a hot tub, sauna, and fondue. 'Nuff said.
Pischa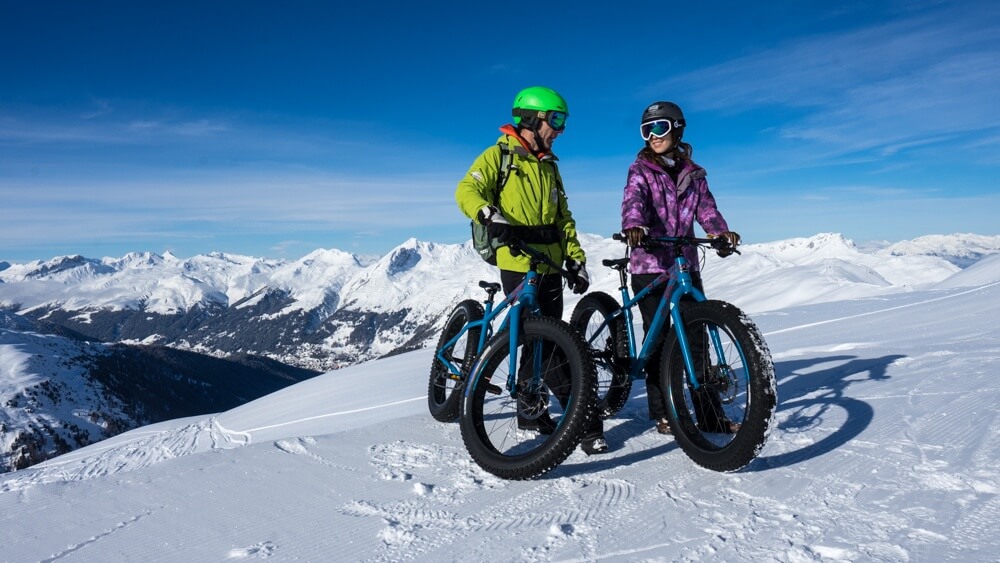 This mountain has one gondola that runs up every 30 minutes, and is loved for the snow-shoeing, off-piste (un-groomed slopes) skiing, and activities like air boarding and fat biking.
I fell off of my fat bike within the first three minutes and opted for air boarding after that, which is basically a little blow up pool floaty that you lay face-first on and charge down the mountain.
As an added bonus, my abs are still sore from it two days later. It's always the best when you don't even realize you're getting a workout, you're having so much fun.
Rinerhorn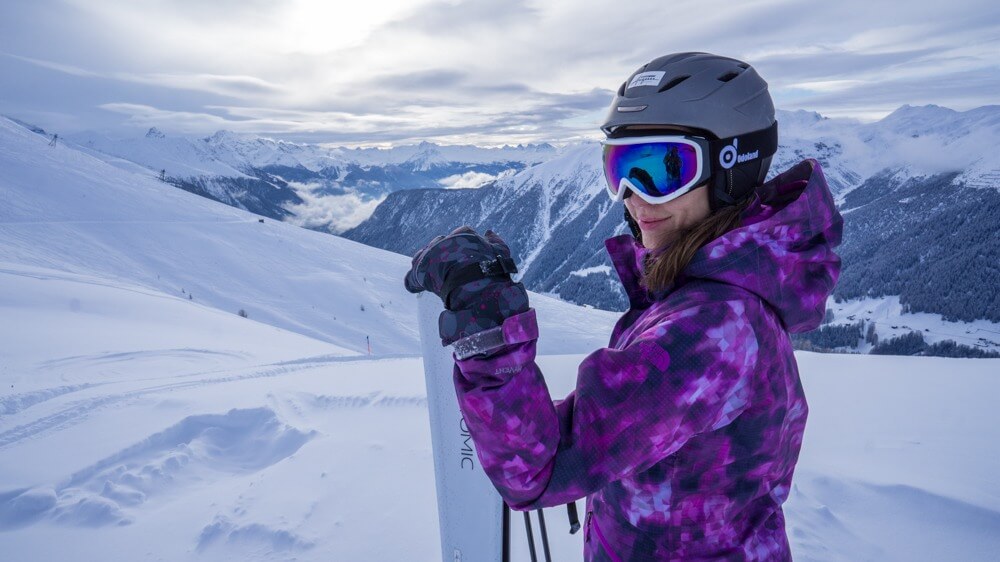 I loved the Rinerhorn for the view, the smaller crowds, and for being the first place where I learned to embrace the T-bar lift. While the mountain has runs in every color and suited to every level, I really appreciated the variety of blue and red runs that I was able to do with ease, some running through the trees and through truly beautiful scenery.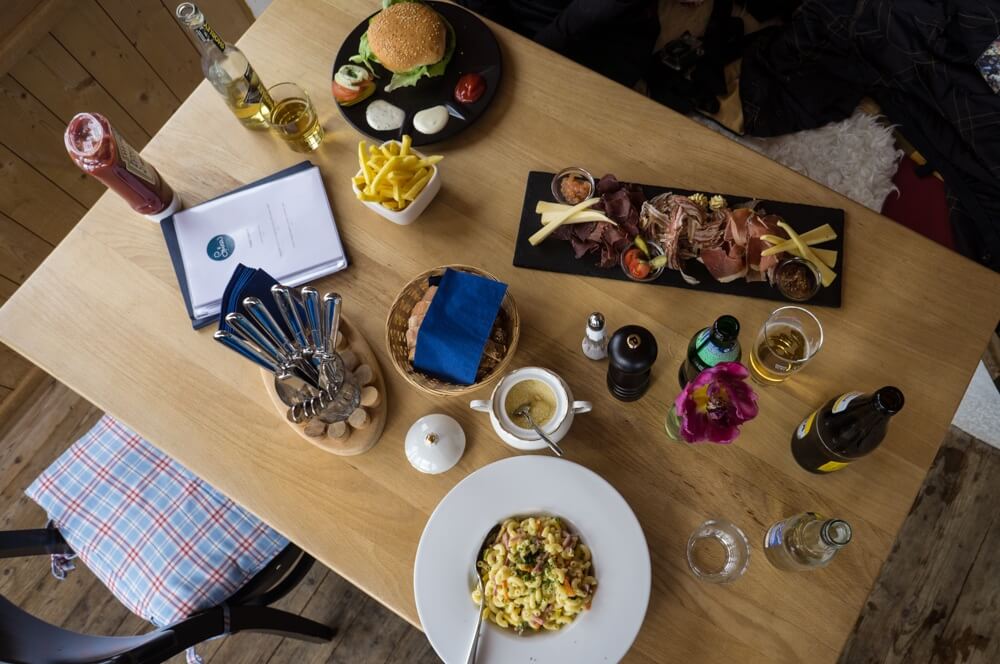 They also have a sledding track that you can do during the day or at night. Believe it or not you should bring your helmet and goggles along – it's like Mario Kart on snow. You'll be careening down the mountain with serious speed. It's awesome!
Jakobshorn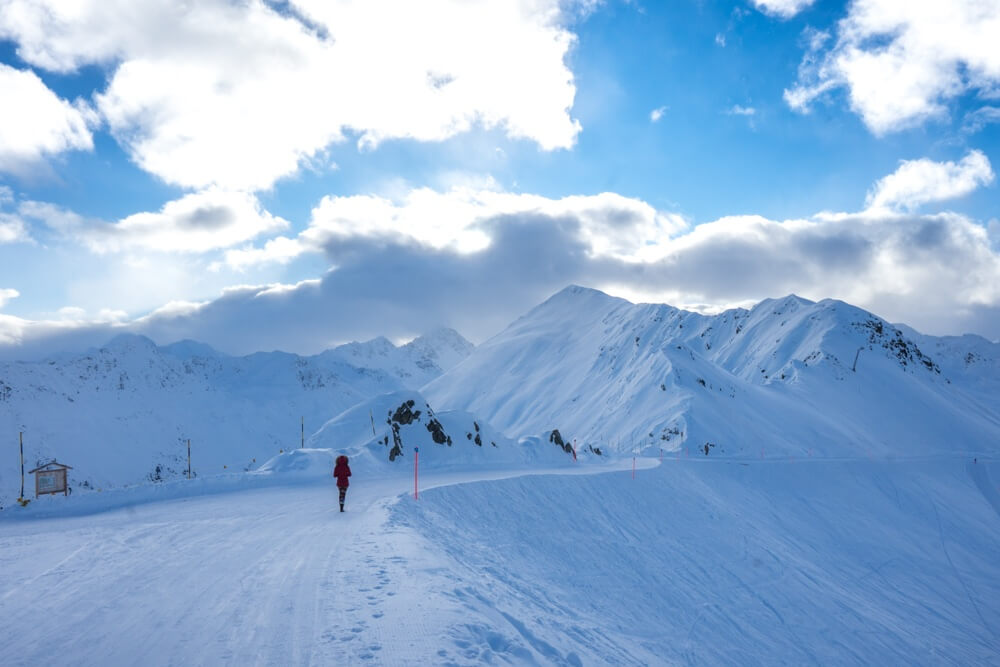 While I didn't get to ski at Jakobshorn — I had a flight to catch — the blue run pictured above had me swearing that I had to go back and ski this mountain, because I mean really, just look at it.
Plus, there's a hut at the top, Jatzhütte, with a fun park out front to watch the talented skiiers and snowboarders do tricks, a sauna, a hot tub, and a rocking full moon party.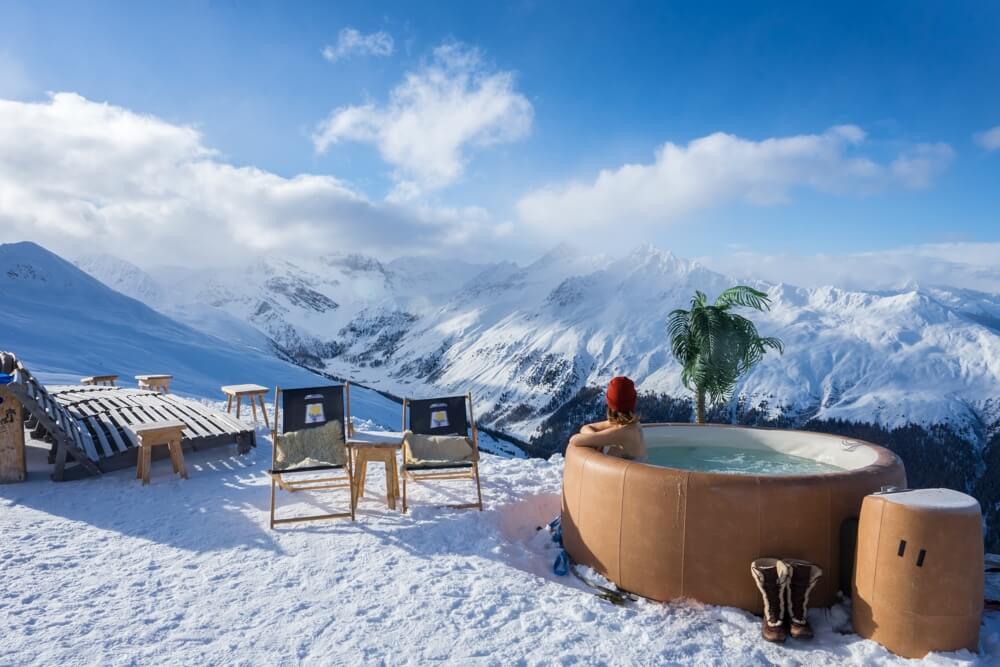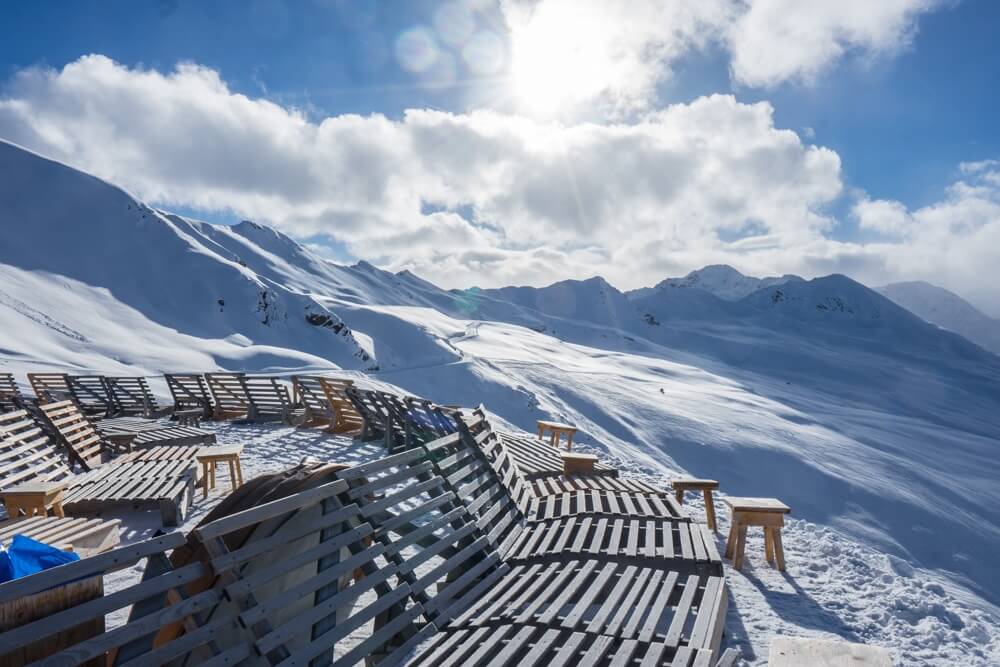 It doesn't get much better than chilling with a palm tree in, what I was told, is the highest hot tub in the Alps.
Included Activities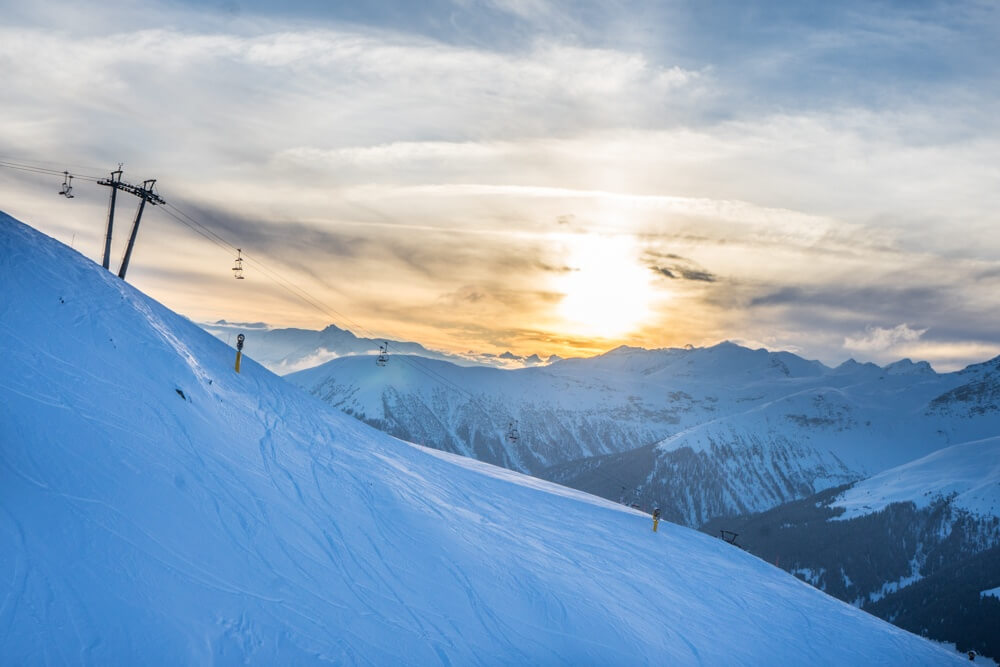 I was surprised by how much the lift passes include, such as an early morning ski experience, which allows you to be the very first person on the slopes, a ski safari along one of the 12km runs, snow shoe adventures, cross country taster sessions, a chance to learn about the grooming and rescue operations, and options for kids and families as well.
That's something that every other ski resort I've been to would charge for.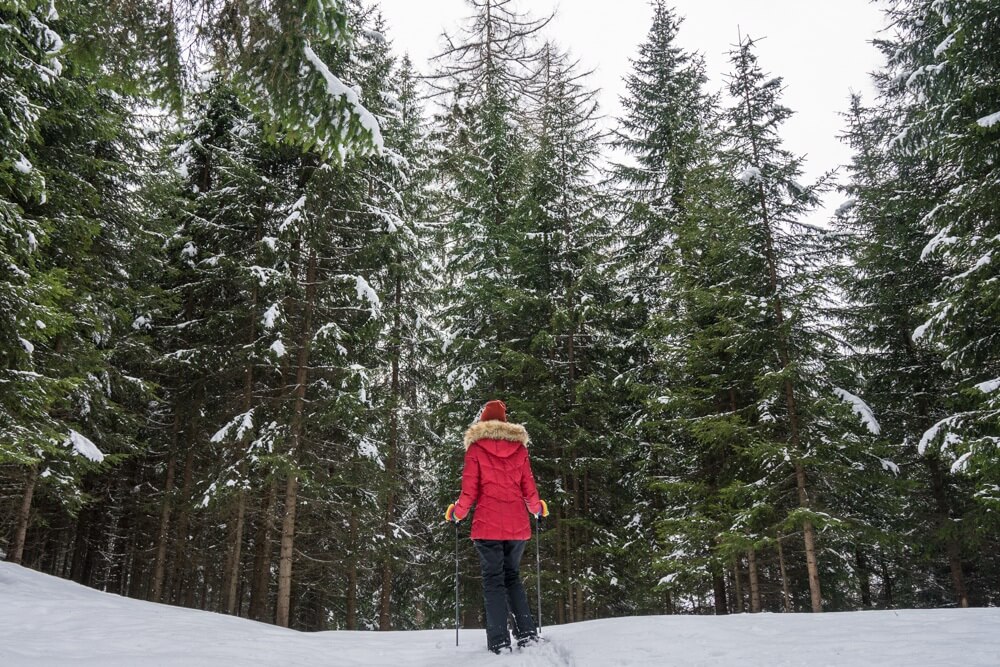 I also hit up an ice hockey game, tried out ice skating for myself (and never let go of the little ice penguin that helped me stay upright, truth be told), and spent an entire day out snow-shoeing to a local waterfall: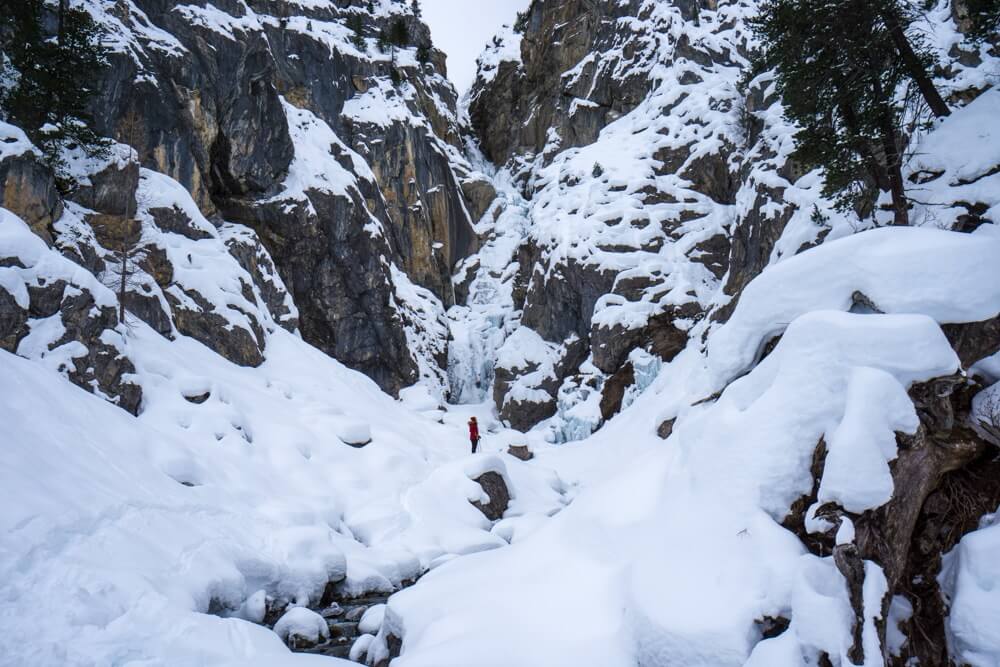 I also loved the conditions on the slopes, with nice, soft snow that was easy to learn on. So far, it's been my best skiing experience, which is probably due largely to my technique improving with more practice, but it also has to do with the quality of the snow and the availability of lots of ski runs.
So thanks, Davos, for introducing me to winter so high up in the Alps and with such lovely powder.
I'll be back again.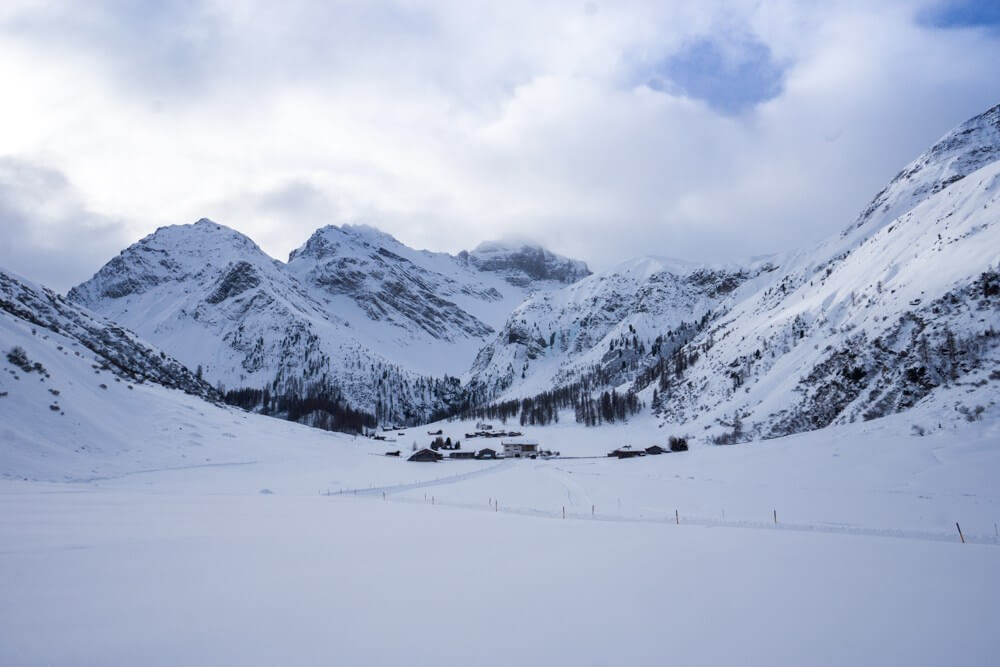 Do it yourself: 
Stay: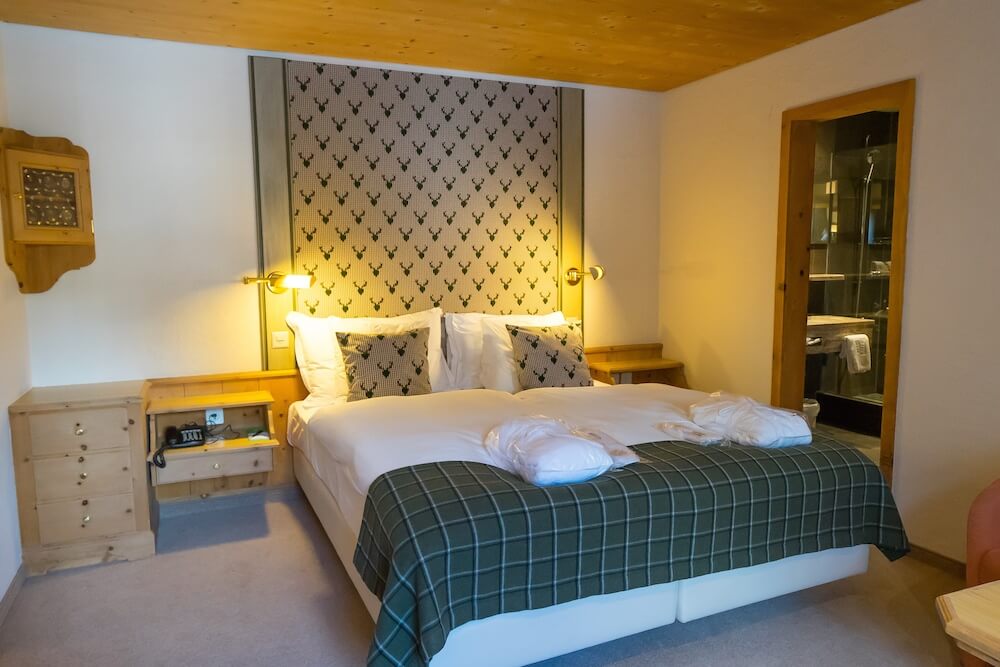 Davos is a classy ski town with mostly four and five-star hotels. I personally stayed at Morosani Posthotel which has three restaurants and even a nightclub downstairs, but the rooms themselves are warm, charming, and nice and quiet. It seems like it would be a huge hotel, but it's small and intimate. It's also in a great location, very close to a bus pick up (which is nice when you're walking in ski boots, carrying skis!) and is also located at the base of Jakobshorn, and a stone's throw from the train station.
Eat: 
I ate almost exclusively at Morosani, all of which was delicious, particularly Pöstli which is a grill with tender meats, a great wine selection, and to-die-for beef carpaccio.
Get in and around:
It takes about 3 hours from Zurich airport to Davos via Landquart through some stunning scenery (it is Switzerland, after all). Once in Davos, it's super easy to get around, even to areas that seem remote, thanks to the free and reliable busses.
*This post was brought to you in collaboration with Davos and Visit Switzerland. Thoughts and reviews are my own – the slopes are seriously awesome.