Bariloche is a perfectly logical gateway to Patagonia for those going from north to south, and as such, it was my first stop on a glorious two-month adventure all through Chilean and Argentinian Patagonia.
The flight in was beautiful at first. The dry, barren landscape, known locally as "pampa," morphed into a giant blue lake as the plane readied for touchdown. I marveled at the sudden change in landscape, all googly eyed, when the plane started to shake violently, dipping from one end to the other, kind of like when you lose control of a car on a wet road. It was my first introduction to those infamously strong Patagonian winds, which pulled the wings of the plane like a marionette.
The crowd on the plane became increasingly alarmed, gasping and 'dios mio!'-ing louder with each pull and push. The plane landed with a thud and my heart jumped into my throat. We were in Patagonia, and had managed to get there in one piece.
What an introduction!
The town of Bariloche made me wonder if I'd left Europe at all. Reminiscent of Switzerland with names like 'Edelweiss' and alpine-style architecture, the town is known for chocolate and skiing in the winter months. It's also known for settlement by former Nazi war criminals and maybe even Hitler himself, but in the local nature of sweeping that under the rug, we won't talk about such things here.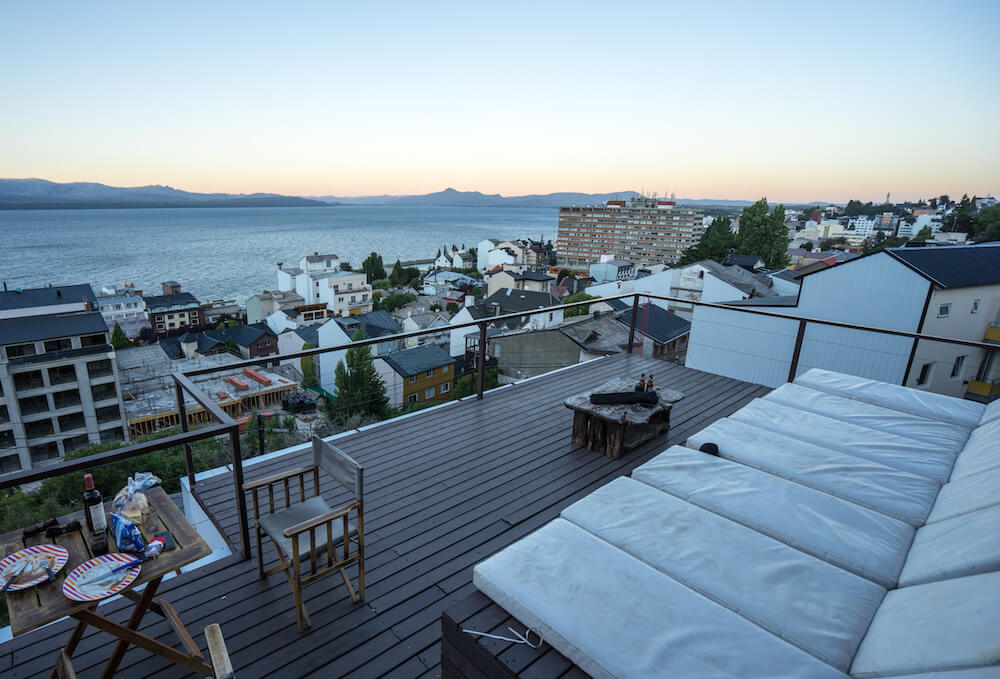 I honestly didn't like the town much. Can you tell? It was too touristy and crowded for me, but to its credit it does have some fantastic microbreweries and delicious chocolate (go to Rapanui and get the chocolate covered raspberries!).
Once I got out of the town to the surrounding natural areas, though, the magic happened.
Here's how I spent my time in Bariloche:
Things to Do in Bariloche
Ruta de los Siete Lagos (Route of the Seven Lakes)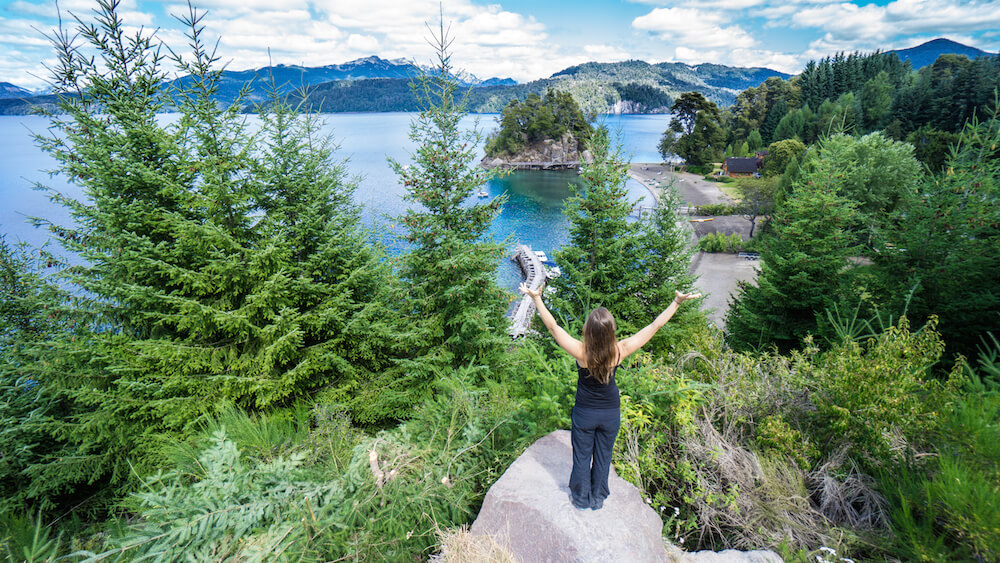 The Route of the Seven Lakes is a definite highlight of Bariloche. You pass through, you guessed it, seven different lakes in the area, all of which can be done either in a day or over a longer stretch of time if you want to stop and sleep in any of the little towns along the way.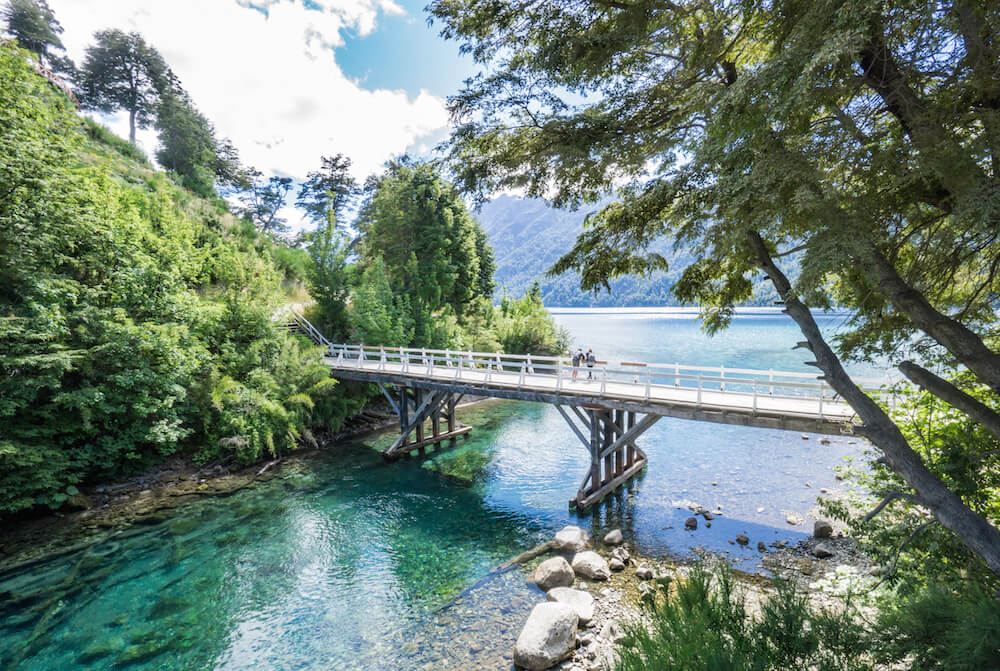 There are tours that take you around the lakes, but what I thought was even better was the freedom of renting a car. I just hung around my hostel at dinner time, and spoke to other travelers, and it didn't take long before meeting an Italian couple who had planned to go the following day and were happy to share a rental. It worked out to something like $25 per person and we rented the car by asking at the front desk of the hostel we were staying at.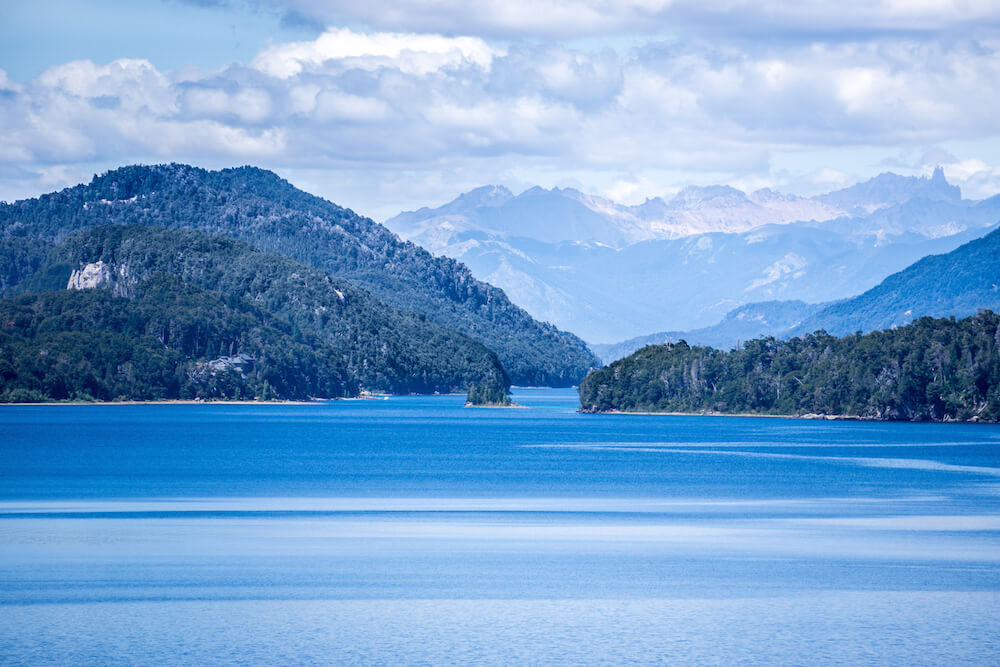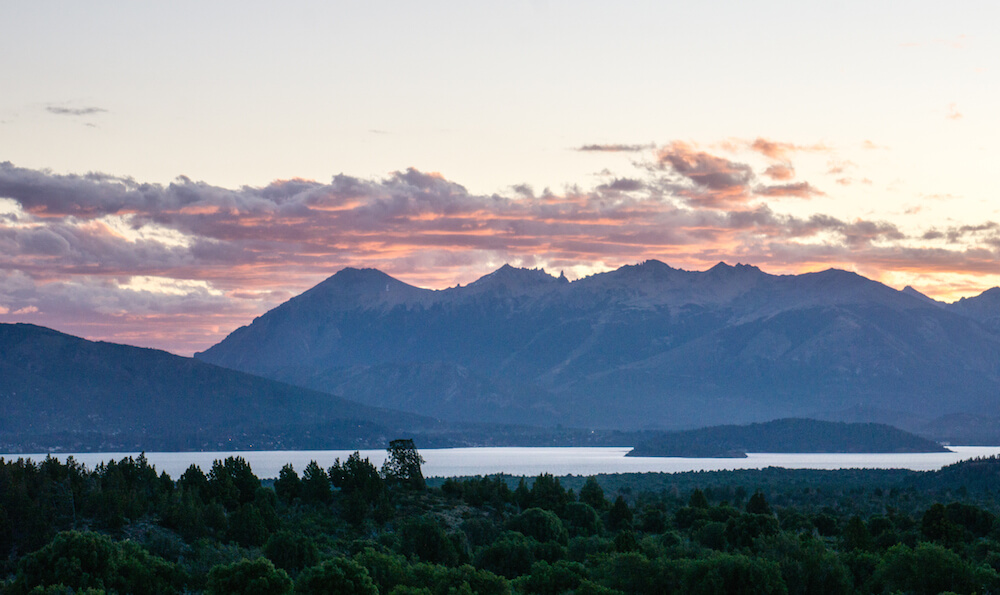 The color of the water is beautiful and so crystal clear! There are little beaches along some of the lakes where you can stop and take a swim, go fishing, and lounge around. Some are more crowded than others, but there's one part that you can get almost to yourself if you park just before (or if leaving just after) Pichi Traful Lake which is down the 2km bumpy road. It's so serene and clear. You'll see a few cars pulled over which signals you've reached the right place.
Refugio Frey Hike
This hike is all about giant orange boulders, lots of sun, and for those who like the world to be their jungle gym, a lot of fun as well.
If you want to hike to Refugio Frey you have two options – you can either take the ski chair lift up from the Cerro Catedral ski resort or the forest path. For those who are particularly fit, skip the chair lift altogether and walk up from the very bottom.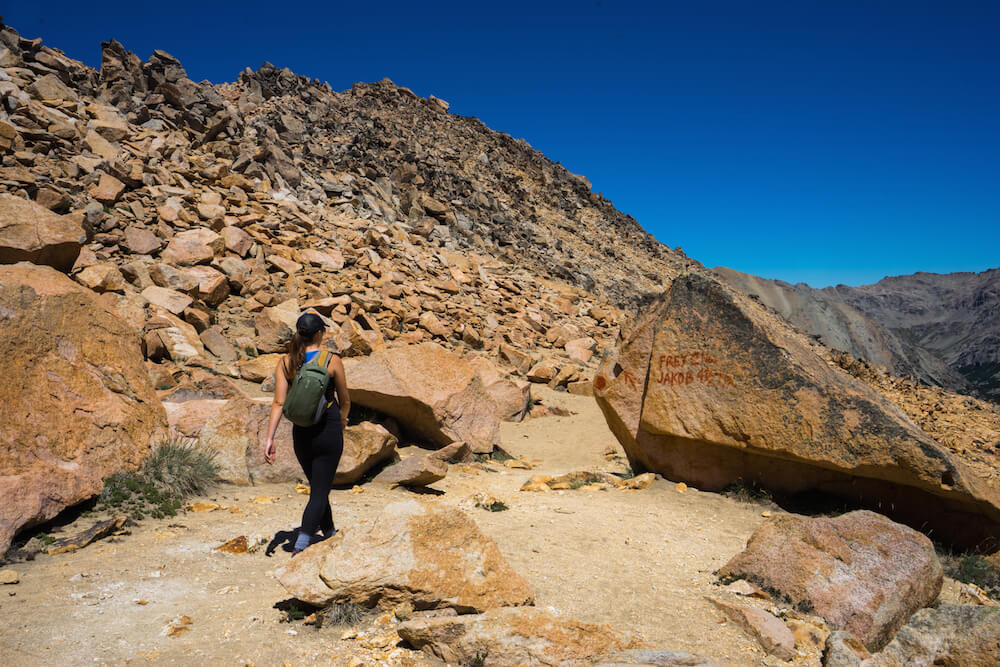 Personally I took the chair lift up. From there it was a really narrow and nerve-wracking 500 or so meters to the boulders on a narrow and gravely path. Then, I climbed up and over the boulders for a couple of hours and then back down them again to the refugio.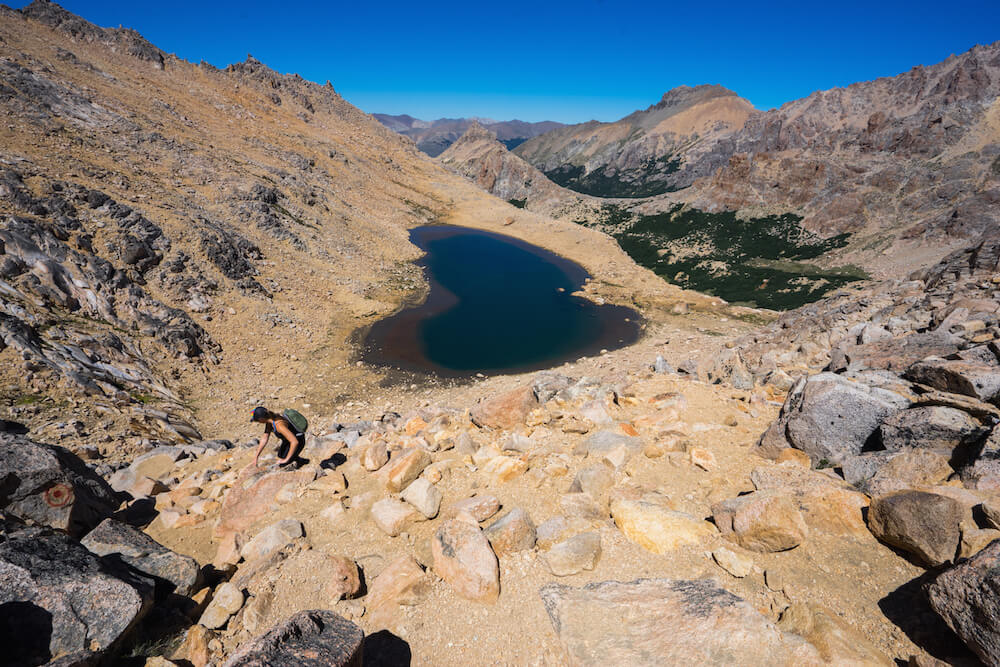 For those who love climbing hand over foot on rocks, this will be tons of fun. For those with knee problems or fear of heights, opt for the forest path. If you want to do both, you can easily just take one path up and the other down like I did.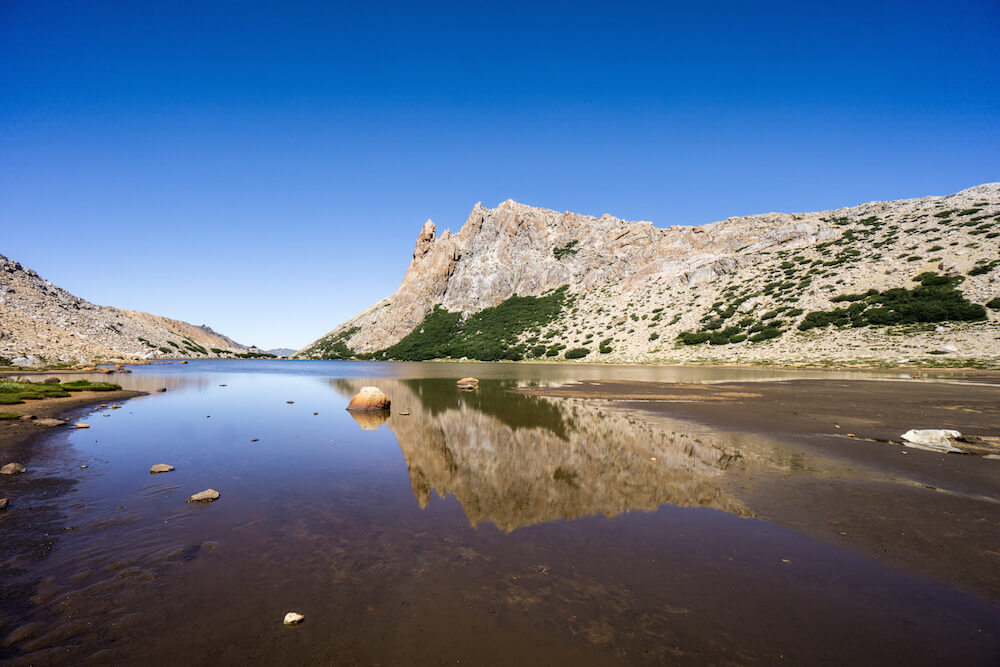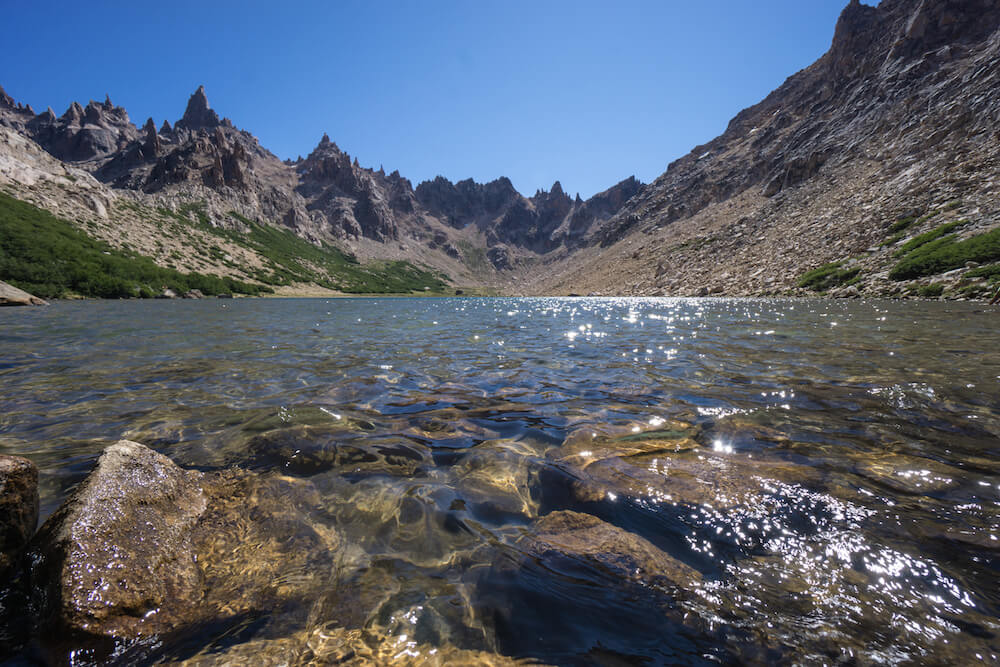 Once you reach the refugio, you can stay the night or just keep going. This hike is easily doable in a day if you leave early enough in the morning, so chill for an hour or two, enjoy the lake, and watch the rock climbers, then head down into the forest to get back to the parking lot of the ski resort. You can also just go to Cerro Catedral on this day tour from Bariloche.
Refugio Otto Meiling and Cerro Tronador Hike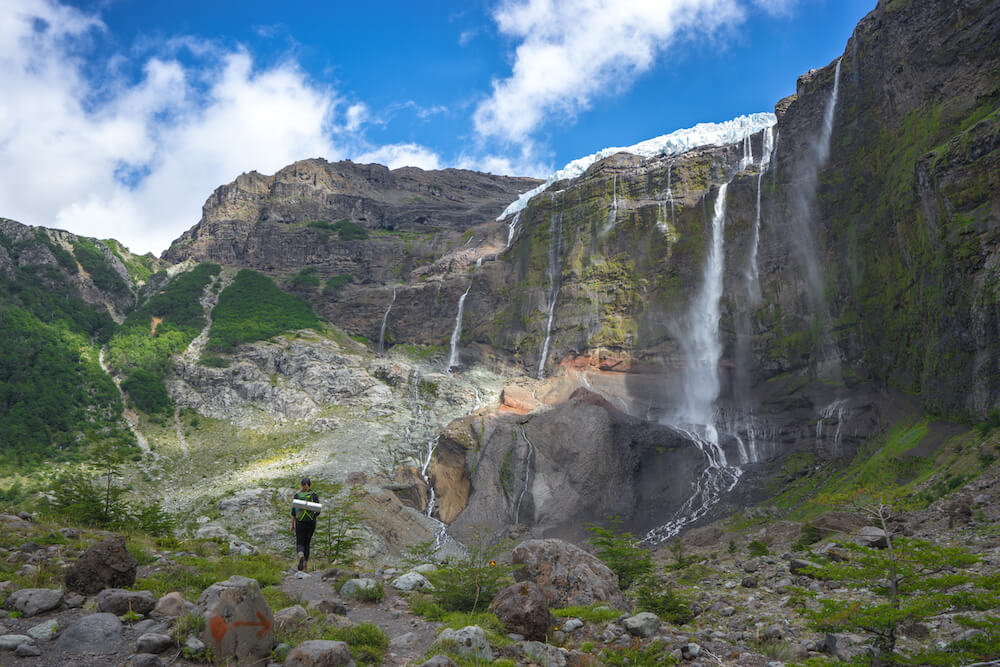 This hike is beautiful and I'd rate it a medium as far as physical challenge due to the middle part of the trail called the caracoles – a snaking and winding part of the trail that's a bit steep – and the end which is quite rocky. It's 18km each way, plus an extra km if you'd like to walk to the bottom of the hanging glacier to see the falls. This is highly recommended if you have time as it's gorgeous. A great option for hiking Cerro Tronador is this tour from Bariloche.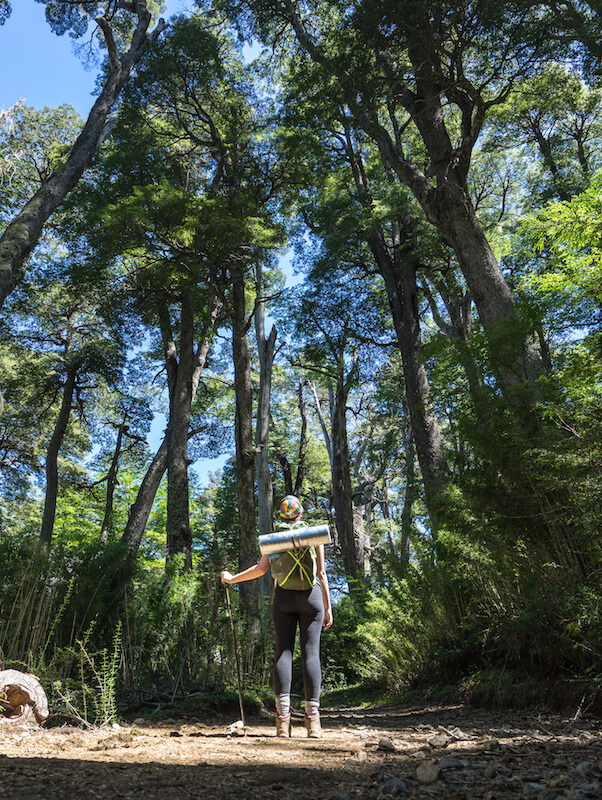 The first part of the hike is through trees, and the second part is in the sun on the rocky top of the mountain. The Refugio Otto Meiling offers up beds and food, though there are plenty of camping spots as well that you can elect to donate some money for or just free camp. Keep in mind there is a park entrance fee as well.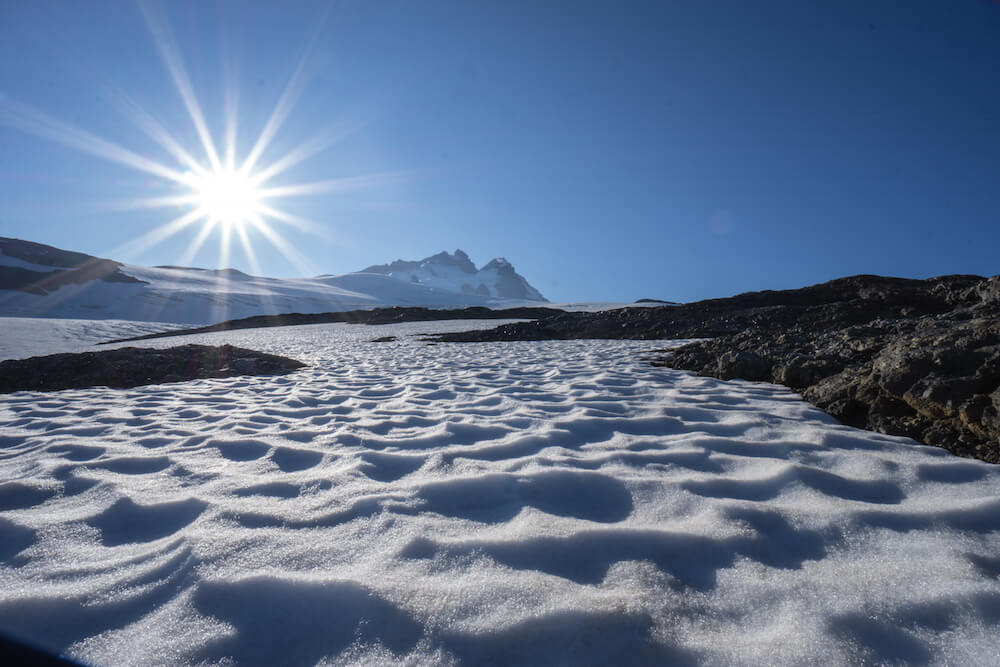 The top of the mountain is incredibly beautiful, so leave some time to explore up near the glacier as well. Also, bring a very warm sleeping bag. Sleeping next to that glacier was one of the coldest nights of my life and not much actual sleeping happened.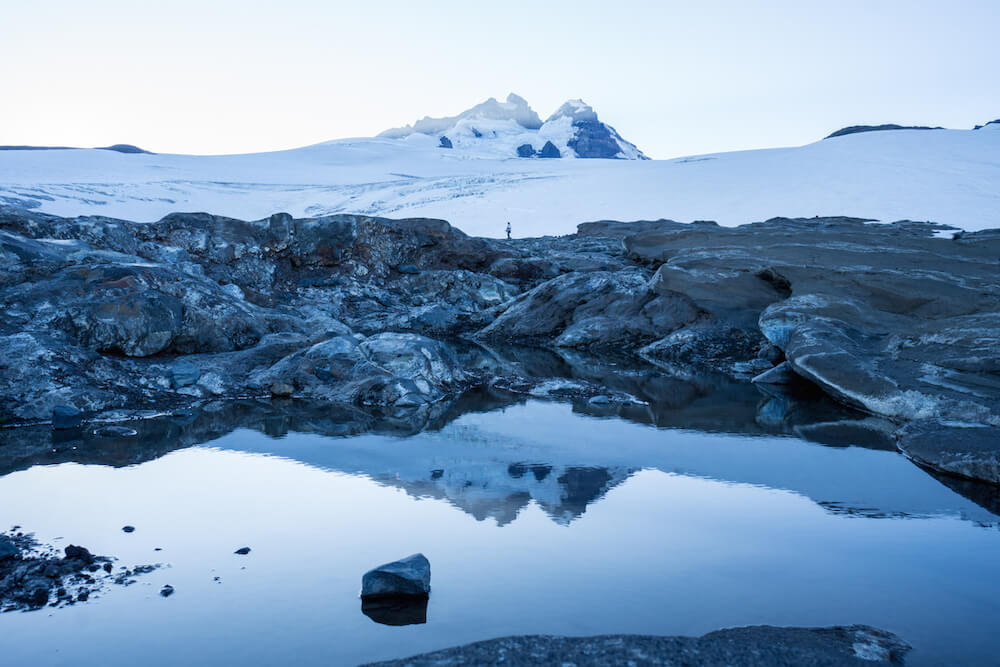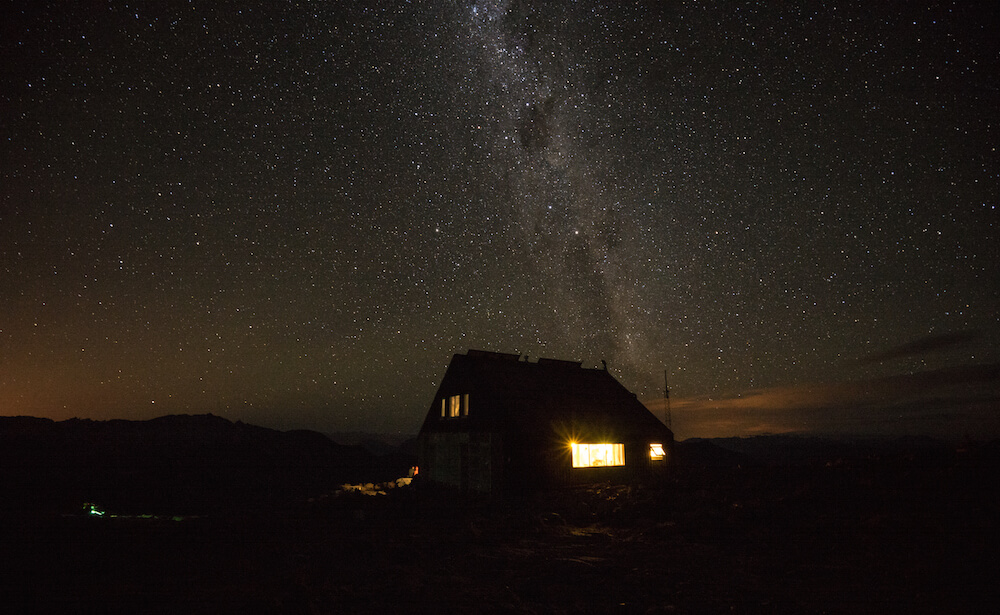 If you want to give it a try, buy a return bus ticket to Pampa Linda, the start of the trail, from Club Andino in Bariloche for $400 pesos ($3.50 USD), and if needed, rent gear from them as well. The busses leave at 8:30 in the morning and return in the afternoon. You also won't need a map as the trail is obvious. Keep in mind that the busses run only in the summer season at the time of this writing, and the hike is considerably more difficult and even impassable in the winter months with ice and snow.
Cerro Campanario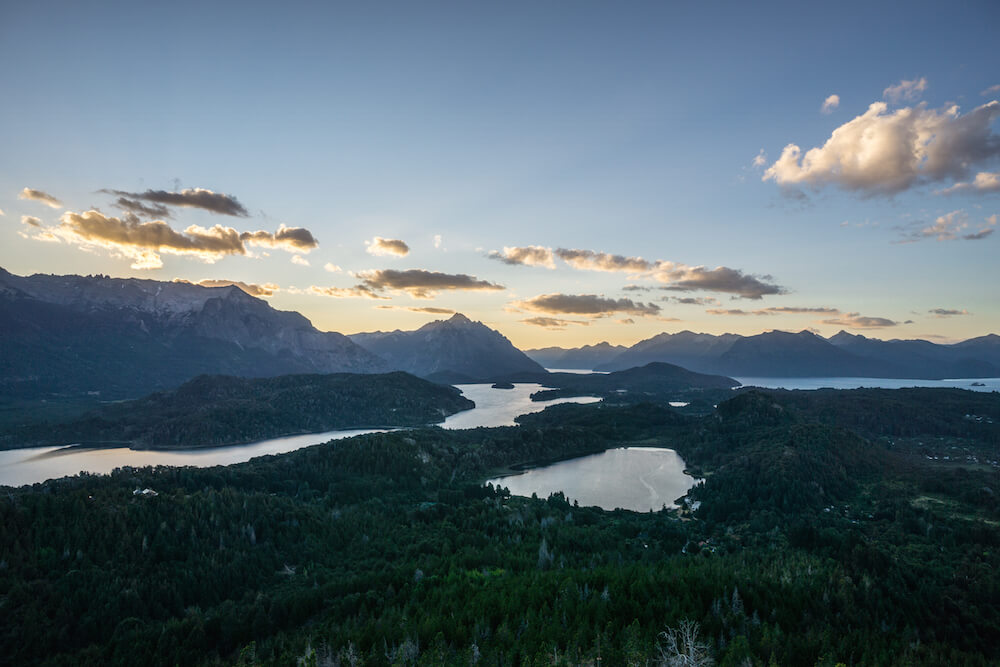 This famous viewpoint gives you an overhead view of the gorgeous lakes in the area of Bariloche. If you have a car, get over there for the sunrise. Since I didn't have the rental anymore on a day suitable to catch a sunrise, I went for sunset instead. It's easy to get there on the #20 bus, which leaves from the bus depot in town. In order to take this bus, you need to buy a card first in a convenience store in town.
You'll want to get off on Ave. Bustillo which is 17km west of town. Ask the bus driver to point it out to you because it's not necessarily marked. From there you can take a chair lift to the top or, what I did and would suggest, just walk up. It's a steep trail and takes about 30 minutes to get to the top. Busses run until midnight coming back towards town.
Where to Eat in Bariloche
The Antares Brewery had some really good food and beer, but like much of the town was a bit pricey, and La 10 Empanadas at Neumeyer along with 20 de Febrero had really excellent, cheap empanadas which were great to take on the hikes.
Where to Stay in Bariloche
Hostels aren't a great value in Bariloche, I was sad to find. However Penthouse 1004, even though it looks like an hourly hotel from the outside, is actually a pretty nice hostel with a great view of the lake and city. Highly recommended.
READ NEXT: