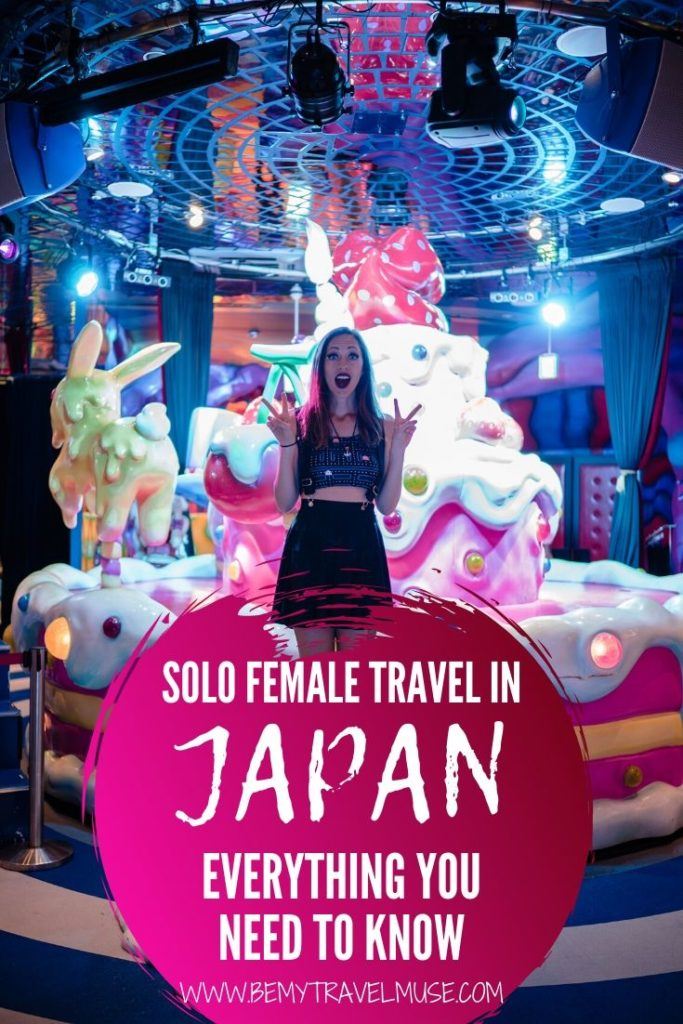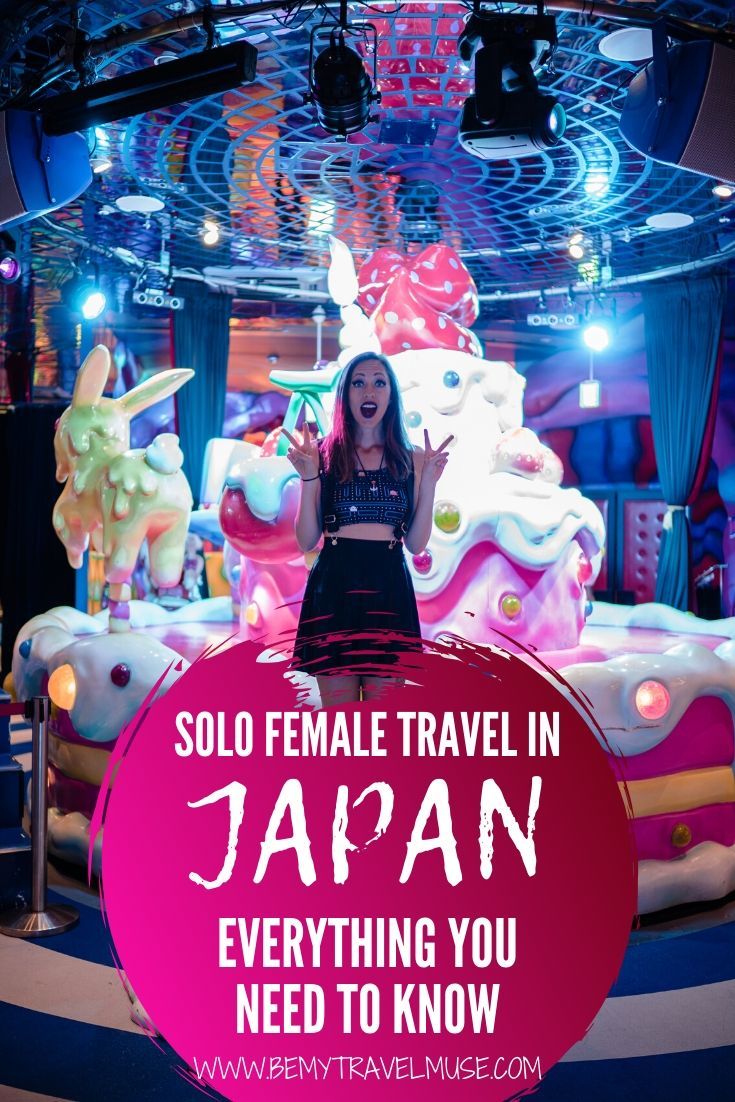 Japan has long intrigued travelers with its unique culture, delicious and healthy food, beautiful countryside, and fascinating capital city, full of technological wonders. It's easy to see why people adore it.
For the solo traveler, Japan may not immediately come to mind as a great choice. It's true that the country's language and cultural differences may take a little getting used to, but after traveling to Japan, I feel that it's perfect for solo female travelers. Here's why:
Solo Travel Safety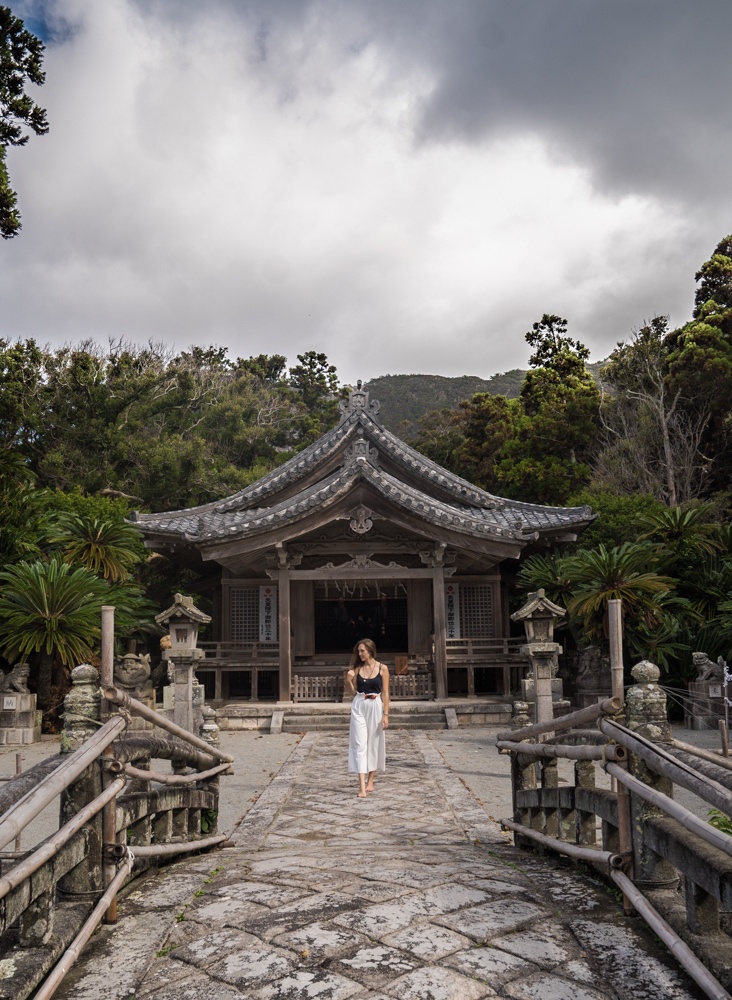 Japan is safe according to the Global Peace Index, which ranked Japan as the ninth most peaceful country in the world based on violent crime, safety and security, and other peace factors. You may even notice Japanese people saving seats at restaurants by placing their wallets on the table. Talk about trust!
That said, solo travelers should be aware of sexual harassment in Japan. While I haven't had any issues, it's worth noting that some big cities offer women-only subway cars as a result. Although this may not be the perfect solution, it gives you the option to be on the cautionary side.
Solo Traveler Friendliness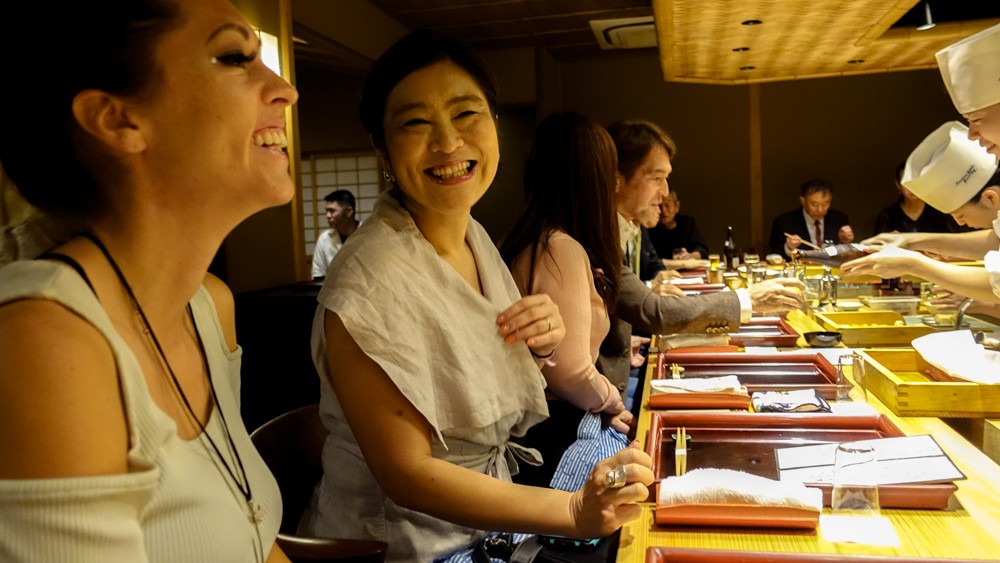 Hospitality in Japan is so strong that they even have a term for it: omotenashi. Even when I had trouble navigating big cities like Tokyo, people were helpful and kind. That said, there are language barriers.
While learning a few words in the local language always go a long way, I find that Google Translate is often my friend. There's also so much that context can lend to a situation. Thankfully, many accommodation options in Japan offer Mi-Fis so that you can navigate more easily, though it might also be a good idea to grab a business card for your hotel in case you get lost.
Without a good grasp of the language, you can still find friends through different meetup groups and tours. If you want to get a glimpse of the local lifestyle, the Couchsurfing app is popular throughout the country and a great way to get to know locals.
Finally, Japanese society understands that many people go through their day alone. One of the best things about traveling to Japan was their acceptance of solo life as the norm. Restaurants with single-style seating are common throughout most cities. Solo travelers can even take advantage of "capsule hotels", which offer a private bed for those wanting a more budget option. Japan's acceptance of solo life was a refreshing break from its stigma in the United States.
Things to Do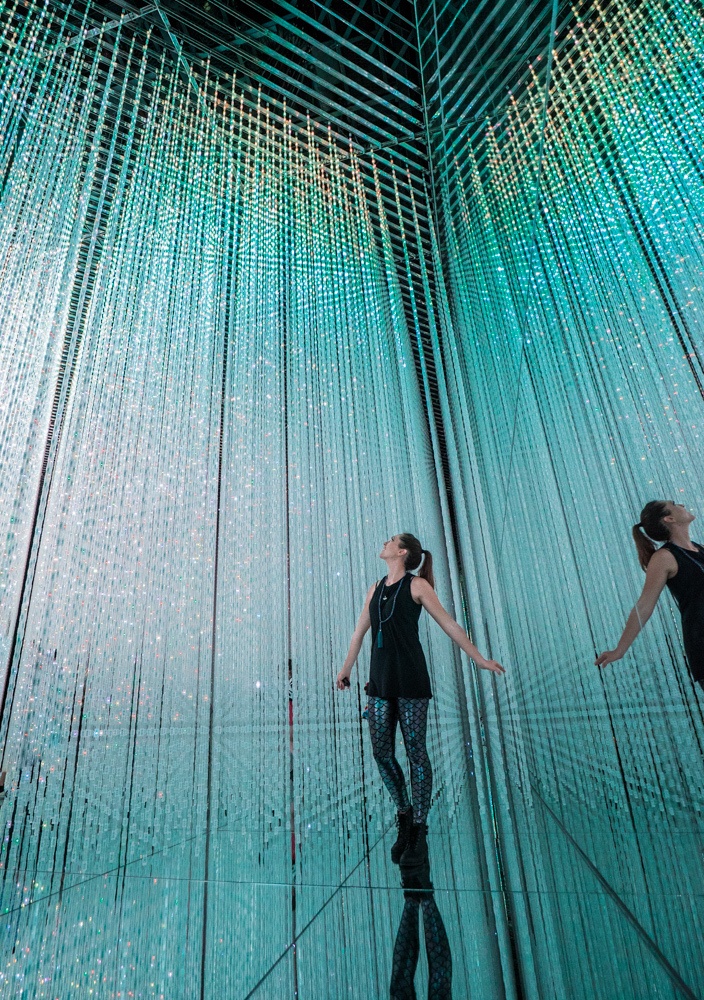 Japan is an island country with countless things to experience as a solo female traveler. To give you a mental image, Japan is divided into 47 areas called prefectures, which belong to one of eight regions. Although the country brings in over 30 million tourists each year, cities are still your best bet as a solo traveler if you want to meet others. They're convenient transportation points and make a great base if you want to venture into the more rural parts of the prefecture.
Here are a few cities where solo travelers can especially find a ton of things to do:
Let's start with the main event: Tokyo. You could spend your whole trip in the country's capital if you want to, though it can be a little overwhelming to visit without a plan; I wrote a post with 28 different things to do in the city if you need help getting started. Be sure to stop by teamLab Planets while there – it's the perfect solo activity!
Tokyo is full of smaller neighborhoods, one of my favorites being Harajuku:
Head a little more west and you'll get to Kyoto Prefecture. Its capital, Kyoto City, was actually the capital of Japan for more than a thousand years. Safe to say, there are tons of historic and cultural experiences here. Be sure to take part in a Japanese tea ceremony if you can while you're here. Kyoto has its fair share of tourists, so it's a great stepping stone for solo travel after Tokyo. The Kyoto government even created a multilingual smartphone app called KYOTO Trip+ to let travelers and locals know of any events or disasters.
For the ultimate foodie experience, take a 15-minute bullet train ride from Kyoto to Osaka. Osaka is relatively close to Kyoto but has a more easygoing pace compared to the bigger cities. Osaka has a strong food culture, filled with distinct street food. Be sure to try savory dishes such as okonomiyaki and takoyaki if you stop by. For a vibrant nightlife scene check out the Shinsekai and Dotonbori, which are districts full of small restaurants and neon lights. Osaka Castle is another historical stop that's popular to visit. The sixteenth century castle reconstruction features a picnic-worthy park, which attracts a ton of tourists when the cherry blossoms bloom in the spring.
You'll find the northernmost part of Japan on a separate island – a prefecture called Hokkaido. Its capital city, Sapporo, is perfect for a more off-the-beaten-path experience. The area is great for winter activities—it even hosted the 1972 Winter Olympics! But besides the typical skiing and snowboarding options, Sapporo hosts an annual snow festival around February. Don't miss their international snow sculpture competition!
These cities are only a few of the places that make solo travel in Japan so enjoyable. The country is also well connected, as you're usually only a train or bus ride away from your next place. Click here for a full 2-week itinerary to get started with planning!
When to Go and What to Bring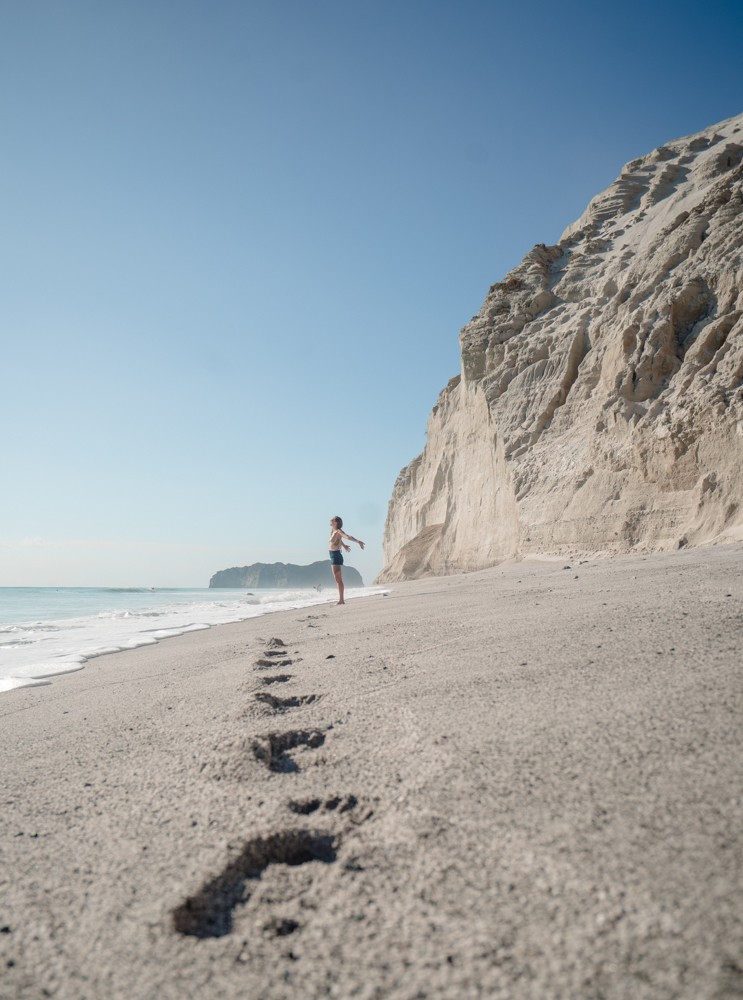 Once you've committed to your trip itinerary, next is planning what to bring. In a country as convenient as Japan, you can buy most small things that you forget at a Daiso store. But there are a few things to keep in mind while touring the country—one of them being cash. Japan heavily operates as a cash-based country, and many places don't accept credit cards.
The clothes you fit into your backpack (I HIGHLY recommend a backpack for Japan) will vary depending on the season you go. I've written a complete outfit guide for a trip to Japan, but here are some things to keep in mind about travel in Japan during each season:
When springtime comes around, so will the tourists who want to see Japan's famous cherry blossoms. While they're certainly beautiful, it may be hard to appreciate them with the constant crowds. I would also avoid going during "Golden Week", a Japanese holiday from the last week of April to the first week of May. This week will add to the crowd with groups of locals getting their vacation time in. Summertime (June to August) is a mixture of both dry and hot, which will make outdoor adventures exhausting. I wouldn't come during this season either unless you want to go to explore beachier places like Okinawa.
Instead, you can opt for the fall (September – November) if there isn't a specific seasonal activity you're interested in. The season's mild weather and beautiful change in scenery are amazing to see throughout Japan's parks. The winter season is also a great time to hit the slopes in Japan's north (see Hokkaido above), but visiting will be pricier due to its popularity during the colder months.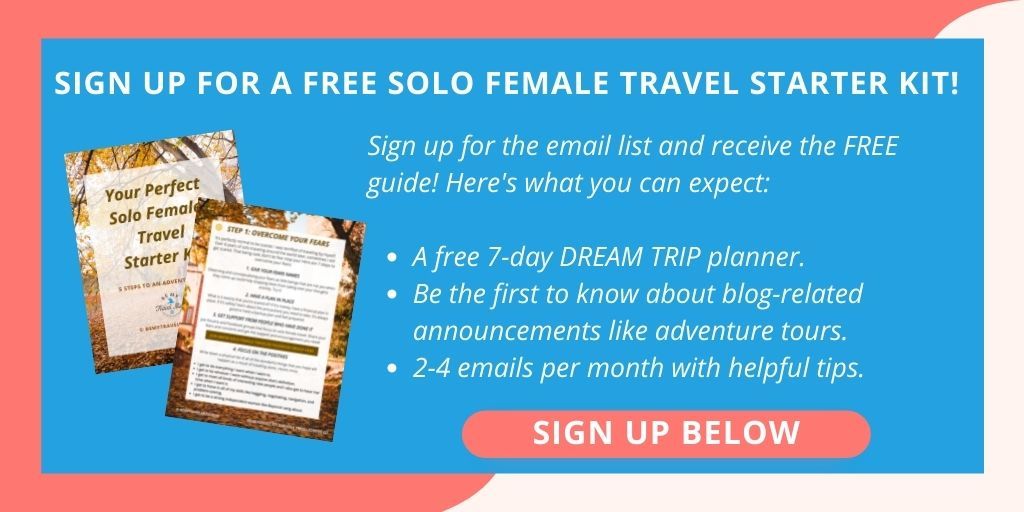 Japan has much that a solo traveler could want: safety, historic sites, great food, and kind people. The cultural differences may catch you off guard at first, but traveling despite language barriers will build your confidence as a solo traveler. If you come with an open mind and an empty stomach, you'll find that the country has a lot to offer.
Is there a place you'd like to visit in Japan? Let me know in the comments!