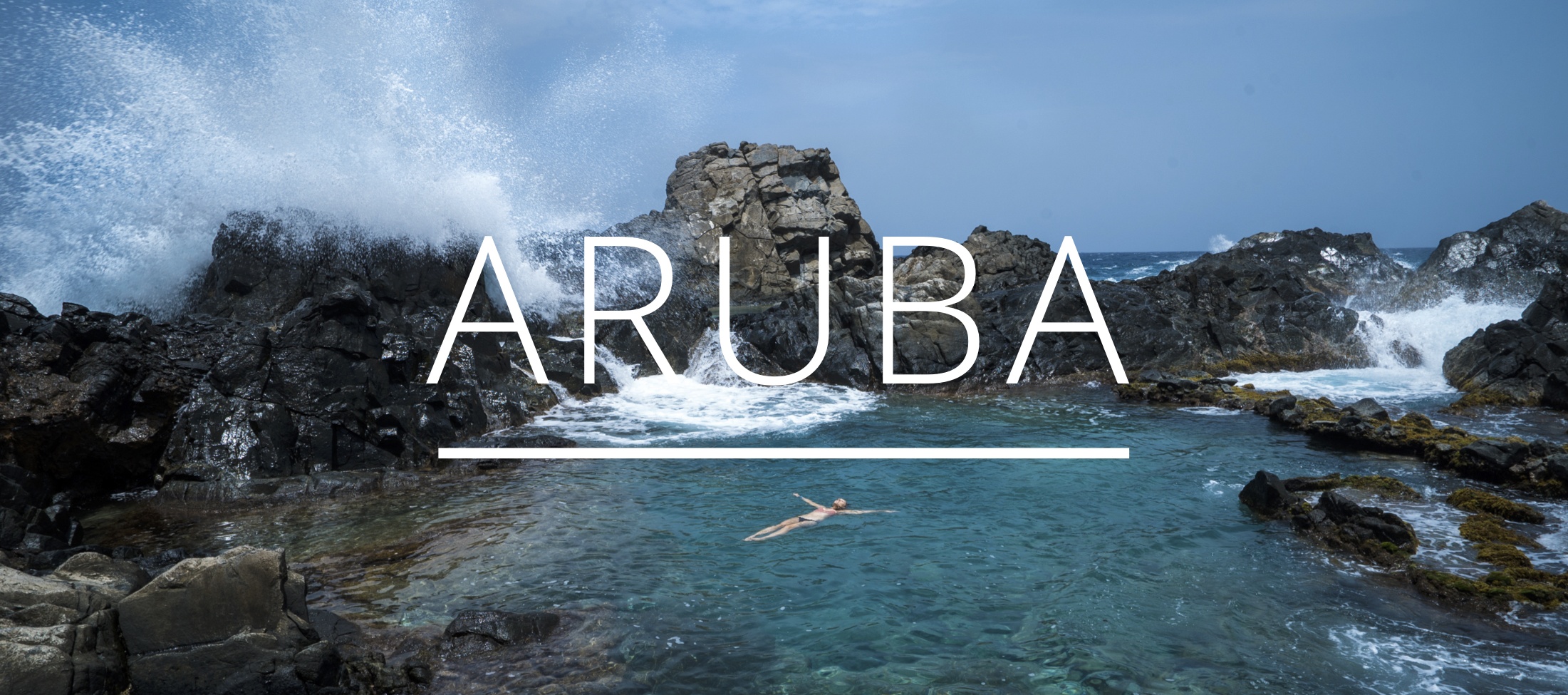 Where in Aruba?

Aruba
Quick Tips
'Hello' and 'Thank You' in Papiamento

: "Bon dia" and "danki" although English is widely spoken. 

Currency

: Aruban florin (

click here

for current conversion rates). USD is widely accepted as are credit cards.

Visa

: 30 day visa-on-arrival available for most nationalities (

click here for more info

)

Solo Travel Friendliness

: Out of all of the Caribbean islands, Aruba is perhaps the safest for solo travelers. The locals are friendly and open minded. It's fine to walk alone but just practice the same precautions you would back home. However, hostels are rare, and the best way to get around Aruba is with a rental car, which can be costly if you are traveling solo.

Climate

: Pleasant year-round at an average of 80

°F (27 °C). January - March is the busiest period. To avoid crowds, visit during April - August.

Best SIM cards

: Setar, which can be purchased at the airport

Random useful tip

: Leave your flip flops behind when you go to the beach - Aruba's white sand beaches are powdery, cool, and barefoot-friendly, even during noon time!
Accommodation
Budget Solo Travelers ($20 - $30): Unfortunately, budget accommodation like dorms and local guesthouses are very rare in Aruba. In Oranjestad, you will find a handful of budget hostels at about $20 per night. Airbnb is perhaps a better option, with private rooms available at about the same price.
Mid Budget Solo Travelers ($50 and up): There are many apartments with great locations and facilities (this Airbnb listing is cute and cozy!). For some reasons, mid range hotels aren't exactly widely available, but If you are looking for a luxury stay, there are a few high-end resorts and villas, as well as big hotel chains like the Renaissance of Marriott, which owns the infamous Flamingo island.
Food
Local Food Spots ($20 - $30): I loved the Eduardo's beach shack that sells vegan smoothies, coconut frozen yogurt, small plates, and acai bowls, which are perfect for breakfast or even a light lunch. Local restaurants typically have a menu with Dutch, South American, and Caribbean influences. A meal at a local restaurant costs about $20 - $30. For something sweet, be sure to try the Dutch pancakes, which can be found on most streets.
Restaurants & Seafood ($30 and up): The higher end resorts' in-house restaurants typically serve up very decent food, and provide great ambience. It is also highly recommended that you head to Zeerovers for some freshly caught seafood of the day. Expect to pay about $30 - $50 for a meal at a mid range restaurant.
Transportation
Getting There: The main international airport is Reina Beatrix International Airport. Hundreds of direct flights from major North American countries arrive at Aruba on a weekly basis. It is also possible to arrive at the cruise terminal via cruise liner.
Getting Around: Aruba has a great bus system that's cheap and widely available. Each ride costs $2, and the bus goes around the entire island. Taxis are also everywhere. If you want to get to more remote places, consider renting a car, which costs about $45 - $50 per day. That being said, most beaches, shopping streets and restaurants are typically within walking distance from your apartment or hotels, so if you are only traveling in Aruba for a couple of days, you may be able to get everywhere on foot!
Things to Do
Visit Flamingo Island: It is what makes Aruba so famous, after all! There's really nothing like chilling with a bunch of pink compadres in that beautiful blue Caribbean water. To do this, you need to get to the Renaissance island, which is privately owned. You can stay at the Renaissance Hotel since it's included as a hotel perk, or you can pay a $120 fee for access to the island for the day. It includes the boat transfer, lunch on the island, and a drink. Read this post for a full guide on visiting the Flamingo Island.
Explore the Beaches: The Aruban beaches are made of soft white sand and baby blue water. You can swim and snorkel, take long walks, or simply relax all day. The water is calm, and the temperature is usually great. Just make sure to wear sunblock as Aruba is quite close to the equator.
Visit Arikok National Park: Arikok was one of the highlights of my first trip to Aruba. This is where you can find the famous caves, the natural pool, and a much more rugged stretch of coast. Get to the nature pool as early as you can, and you might have it all to yourself. Note that you will need a 4x4 for this.
Snorkeling or Scuba Diving: The water is clear and there are plenty of fish in Aruba. There is also a shallow wreck, which is a rare find in the diving world. While the variety of things you can see may not be as impressive as some other parts of the world, for those who love diving this is still a great spot to get under the water.
Pick up kitesurfing: Aruba receives the most consistent wind among the Caribbean islands, making it the perfect spot for kitesurfing. If you are new to the sport, you will find many kitesurfing school offering 4-day or 6-day lessons. For experienced surfers, Boca Grandi Beach is an excellent spot.
Hiking: A great way to explore Aruba's nature is to hike, and if you've never seen a Cacti tree before, now's your chance! In Arikok National Park, you will find 3 hiking trails designed for 3 different fitness levels. The afternoon sun can be unforgiving so hike in the morning if you can. Sunblock and water are essential.
Go on a Jeep adventure: While the public transportation is great in Aruba, it is only with your own vehicle that you will be able to explore places that are more remote and have a little adventure. I rented a 4x4 and was able to get to the Wariruri rock bridge, Trinity bridge, and of course the Arikok National Park. If you are not comfortable driving, there are Jeep tours available, too.
Sunset at the California Lighthouse: Head to the California Lighthouse on the northern tip of the island for sunset. You get a fantastic view, and the lighthouse is a great photo spot as well.
Visit the Bridges: Watching the waves come and go on the beautiful bridges is an experience you need to try out when in Aruba. The biggest bridge, the Natural Bridge, has collapsed in 2005. Currently, the Wariruri Rock Bridge is the biggest. My personal favorite is the Trinity Bridge, which I thought was perfect for sunrise.