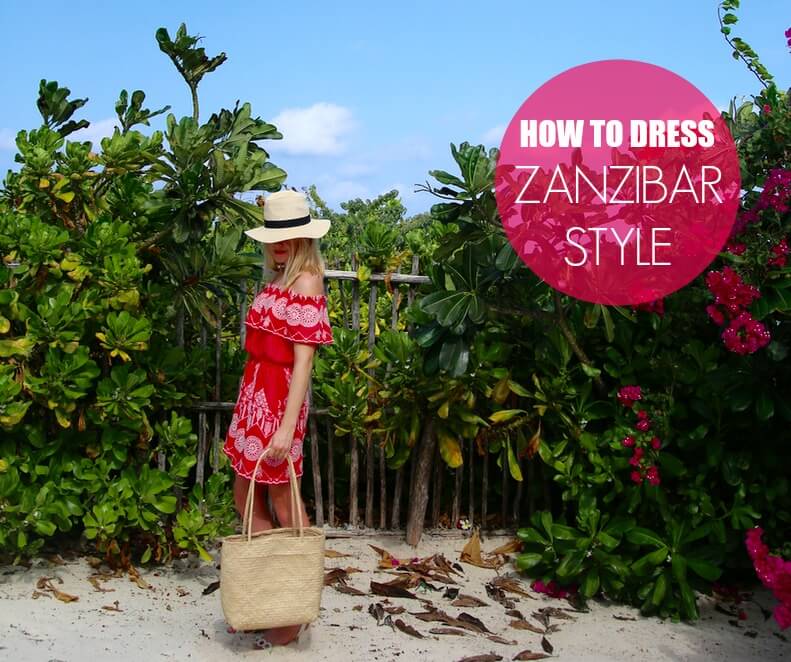 Life is so wonderfully funny. Kristin and I coincidently ended up in one of the world's most spectacular destinations simultaneously – Tanzania – and have been sending emails back and forth professing our love for this spectacular destination. While she is deep in the heart of the Serengeti (this girl is wild), I embarked on a  yoga retreat in one of the most picturesque islands in the world: Zanzibar. And goodness, did it change everything…
Experiencing African island life is a complete game-changer for the soul and yes, even the way you approach your every day style and beauty routine. Once you experience this down-to-earth everyday living your entire life, routine and essential existence becomes simplified and you instantly have a better understanding of who you are and where you're going.
Style truly is an amazing way to convey who you are and where you are. From colors and textures to fit and flow, the way you dress is the quickest way to make an impression. Here are the five ways to achieve perfect Zanzibar girl style – effortless, minimal and in it for daily adventure.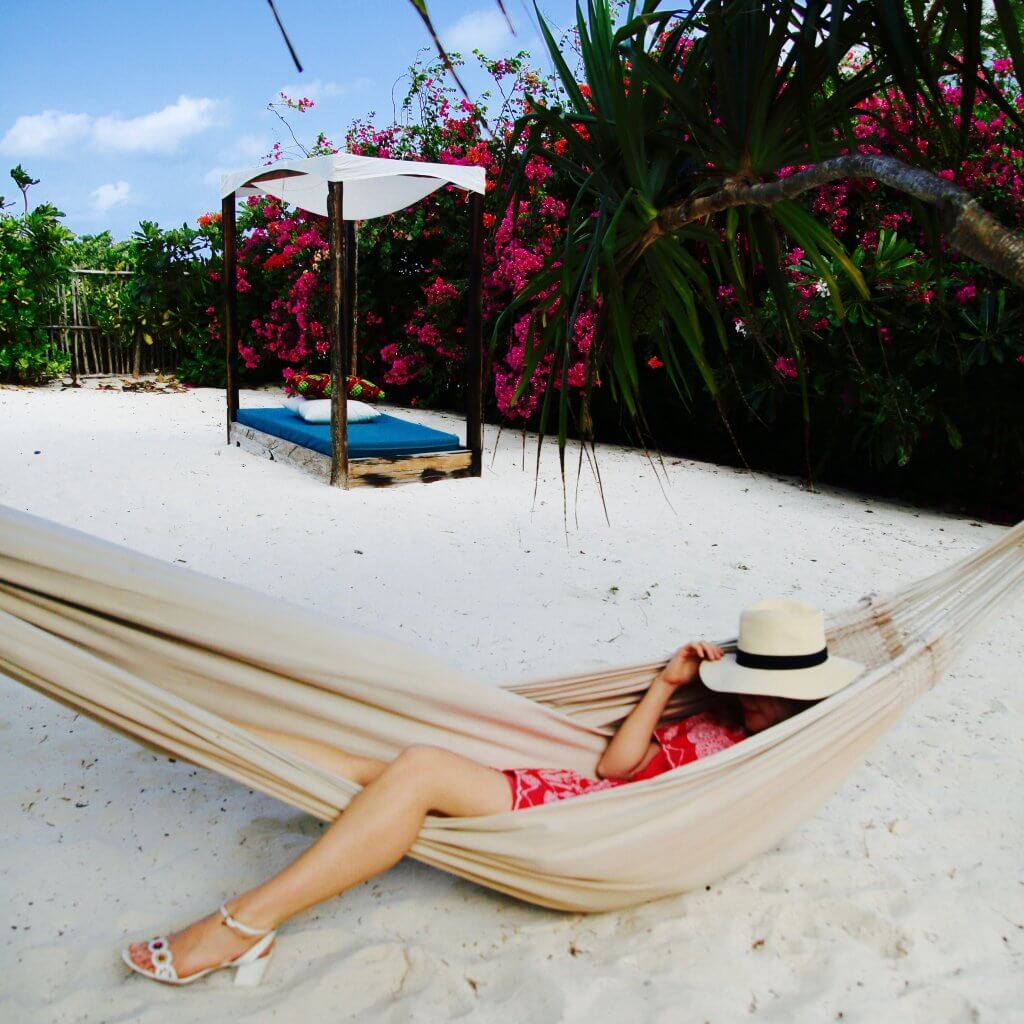 Embrace the ultimate accessory: a summer fedora
A clean and steady water supply isn't always a given in Africa, combine that with the relentless UV rays and you have two solid reasons to always wear a hat. Find the perfect lightweight summer fedora and make it your ultimate go-to accessory for both beach, safari, city and coconut time.
My current favorite fedoras on every budget: Wallaroo Sun Hat from Amazon ($52), Straw Fedora from Forever 21 ($10) or this fun Color-Trimmed Fedora from Anthropologie ($68)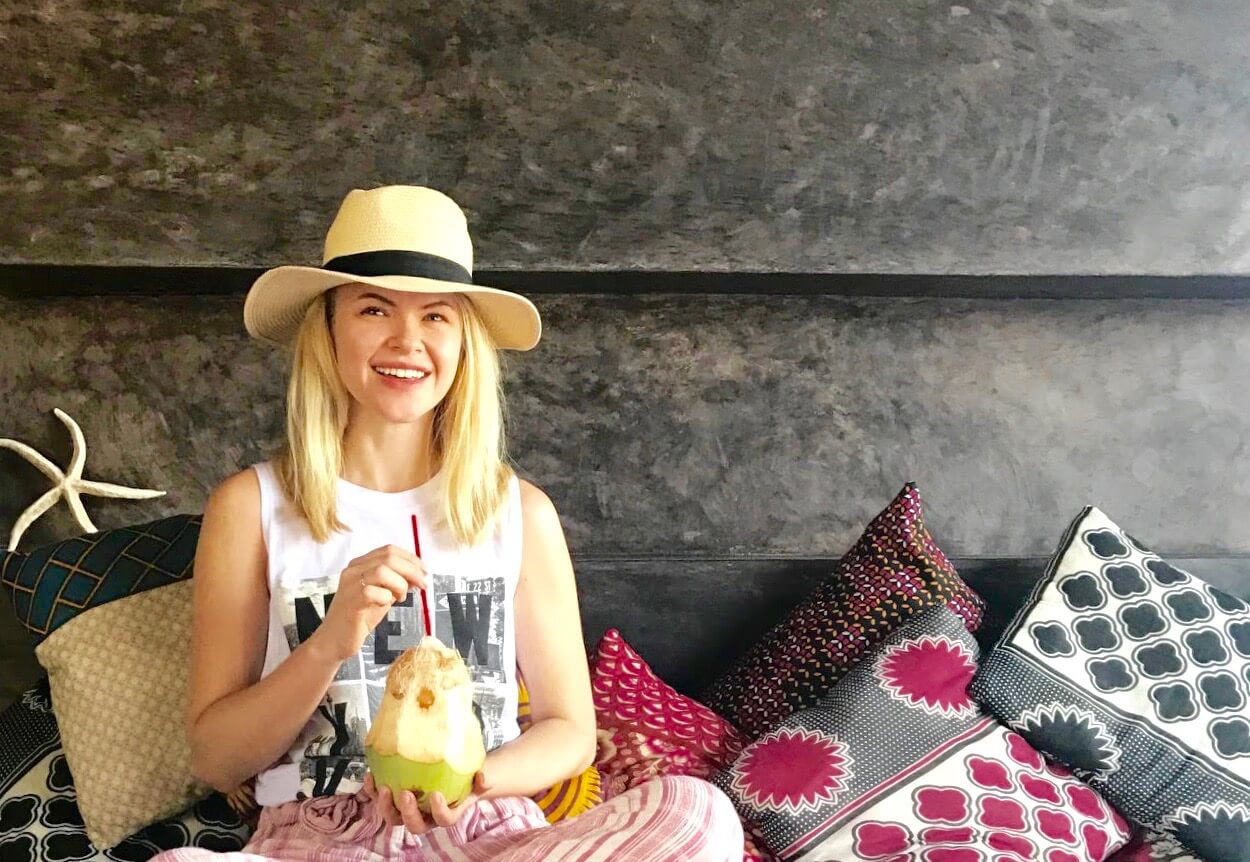 Mind the culture and religion
The locals of Zanzibar and many parts of Africa are dominantly Muslim. As most travelers do, I suggest respecting their way of life with a completely open mind and heart. Africa is sweltering and us west coast gals may be tempted to wear crop tops and daisy dukes, but dressing on the conservative side (covered shoulders, knees and no bare midriff) is truly no sacrifice to make if you wear something lightweight. Take the opportunity to experiment with twirl-worthy maxi dresses and fun long sleeves.
Long-sleeve maxi dresses to rock this spring: Floral Maxi from Forever 21 ($28) or this Enchanted Floral Maxi from Needle & Thread (my current obsession).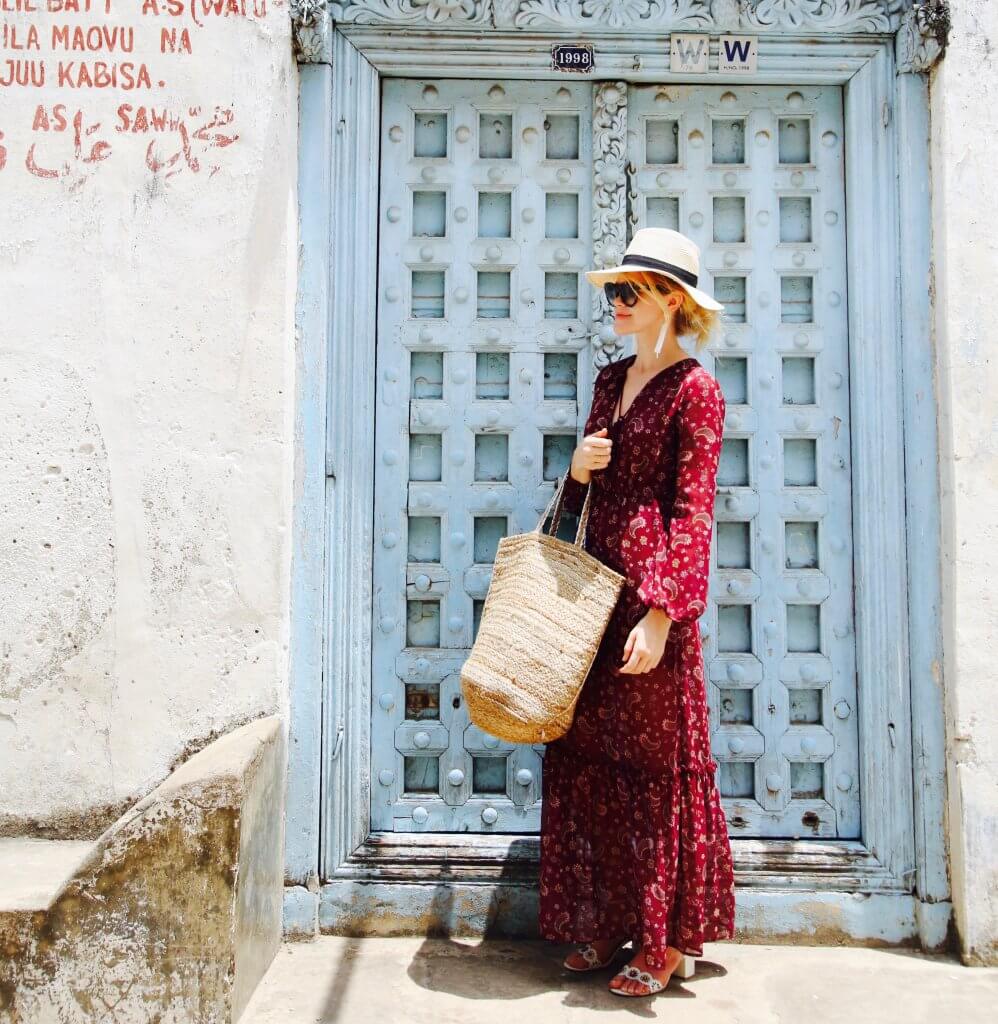 Less is more
The ultimate takeaway most of us westerners take away from rural and developing parts of Africa (poverty inflicted regions excluded) is the incredible experience of witnessing people live life happily with hardly anything. I came to Africa with an overweight suitcase, 20 outfits, half a Sephora store and a curling iron. After about 12 hours in Africa, you will abandon your materialistic and needy self and feel good in your own skin – sans makeup, hair up or wavy, and a lightweight dress you're obsessed with.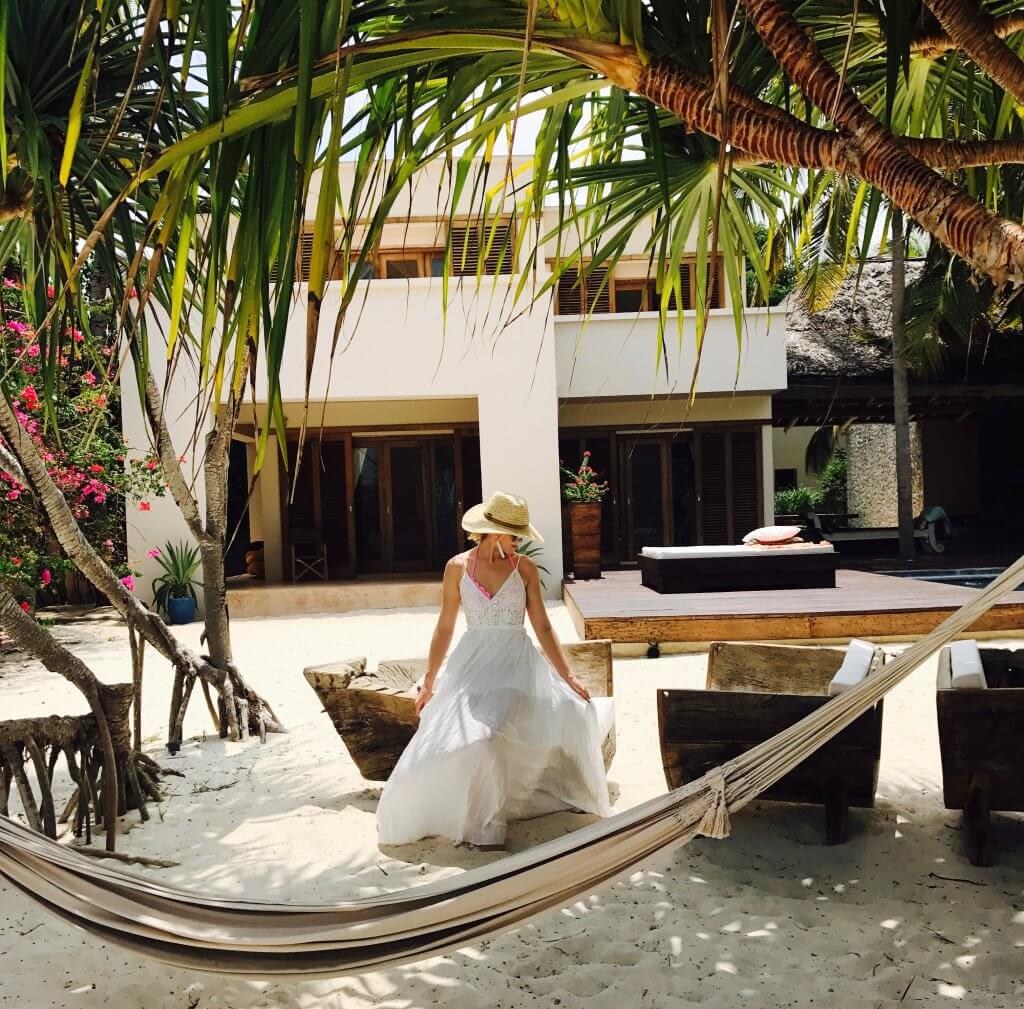 Match the vibrant culture
Ditch neutrals, whites and blacks – there is nothing less than vivacious and colorful in Africa. Embrace risque patterns that would normally garner skeptical looks in your own city. Judgement isn't a thing in Africa, and even on those rare occasions where made, it certainly isn't over anything as trivial as fashion choices. Be bold, be loud, be you – Africa is the place to do it.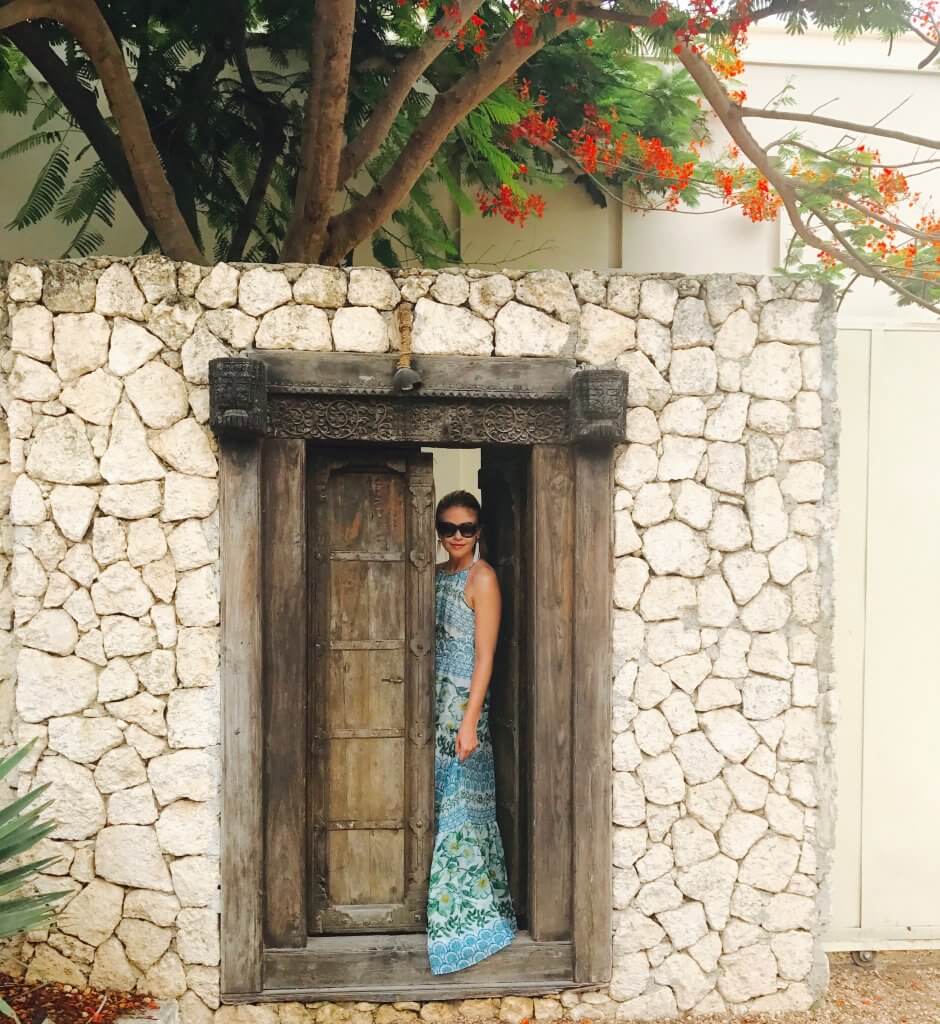 Create your own clothes
Have you ever dreamed of custom tailoring your own dress? While this wasn't at all on my itinerary, Stone Town (Zanzibar's must-visit historical city) is brimming with fabric vendors for prices that will forever put your daily Starbucks run into perspective. I brought with me a jumpsuit from Antropologie that cost more than I'd like to admit. Upon discovering the irresistible fabric selection and the in-house tailor at my resort, I had a copy made that cost around two Starbucks lattes. There is nothing like enjoying Africa in local-made clothing and supporting the growth of local businesses at the same time. Responsible tourism meets fashion in Africa, and I suggest every backpacker, jetsetter, and explorer explore this option.
Photo credits: Shari Hochberg of Sole Yoga Holidays
About the Author: Kortney Gruenwald of The Modern Jetsetter is a travel and lifestyle blogger who took the dive into brand-ownership and the entrepreneurial life in 2016. Since launching her blog she has traveled to over ten countries and plans to adventure through the world for the rest of her career and make The Modern Jetsetter one of the top online destinations for travel and lifestyle inspiration for millennials. You can follow her world adventures, lifestyle tips and travel style advice on her website, www.themodernjetsetter.com, or on social media: Instagram, Facebook, Pinterest, or Twitter