Of all of the towns that I stayed in during my time in Patagonia, El Chaltén in Argentina has to be my favorite (and Puyuhuapi is a close second).
It's beautiful, the food is good, and it's got a chilled out hippie vibe.
And I just love me some chilled out vibes.
Though growing, as evidenced by the piles of bricks and the people living out of trailers as they build their dream homes and hostels in town, El Chaltén is still retains that small town charm – even the trash cans in front of people's houses have cute little themes!
El Chaltén is proudly the hiking and rock climbing capital of Argentina. Whatever level of fitness you have, chances are you can find something suitable there, which is why, I'm sure, it's so popular and famous with both locals and visitors.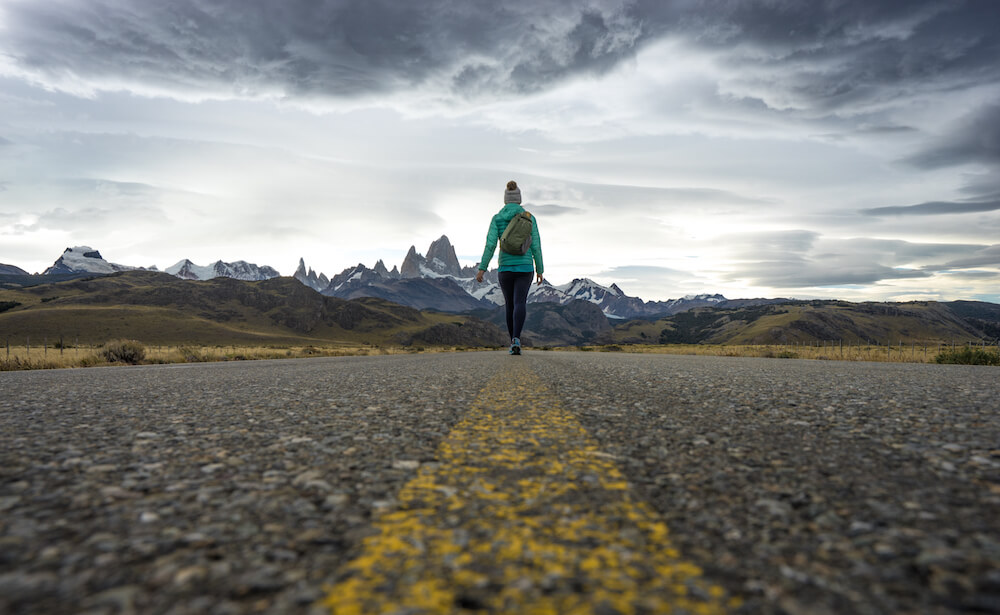 I spent about 10 days hiking (and eating) my way through El Chaltén and this guide is full of the best of the best (and there's ice cream at the end, too):
Condor Lookout – 2km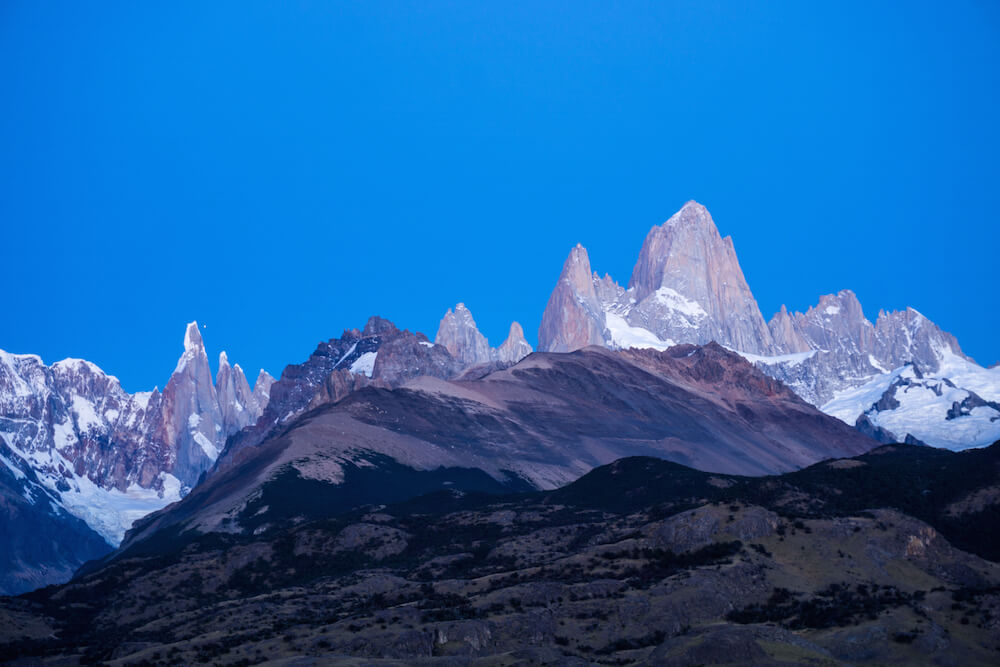 I wouldn't necessarily call this one a hike so much as a walk to a viewpoint that goes slightly uphill.
There are a lot of places where you can catch the sunrise reflection on the Fitz Roy and Cerro Torre, but this one is definitely the easiest from town, and it's perfect for a sunrise hike since it doesn't take much time and you can get there easily from the ranger station just outside of town. Take a headlamp with you and enjoy the gorgeous sunrise.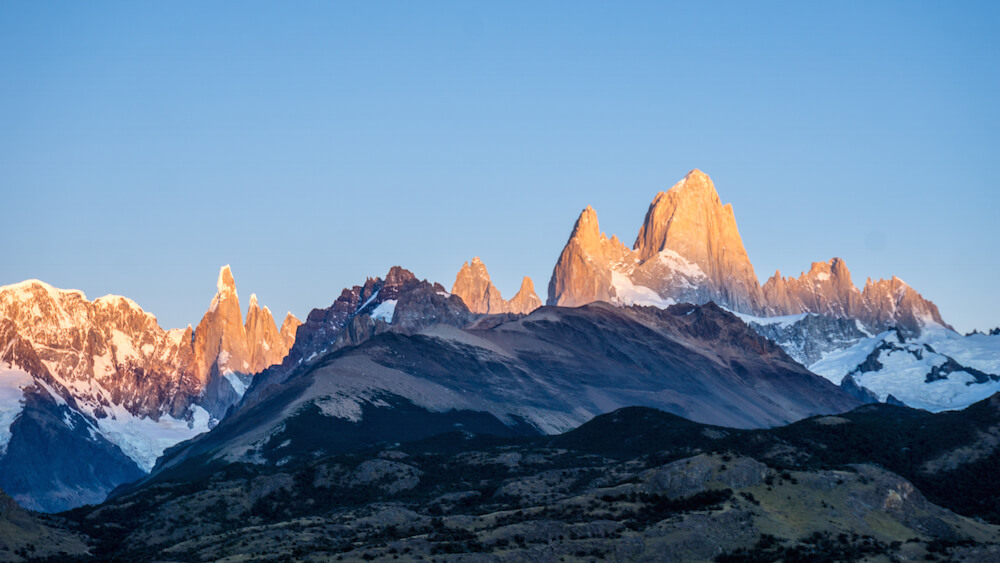 Bonus: I'm not sure why, but at sunrise there are very few people there. Later in the day it gets packed.
Cerro Torre – 24km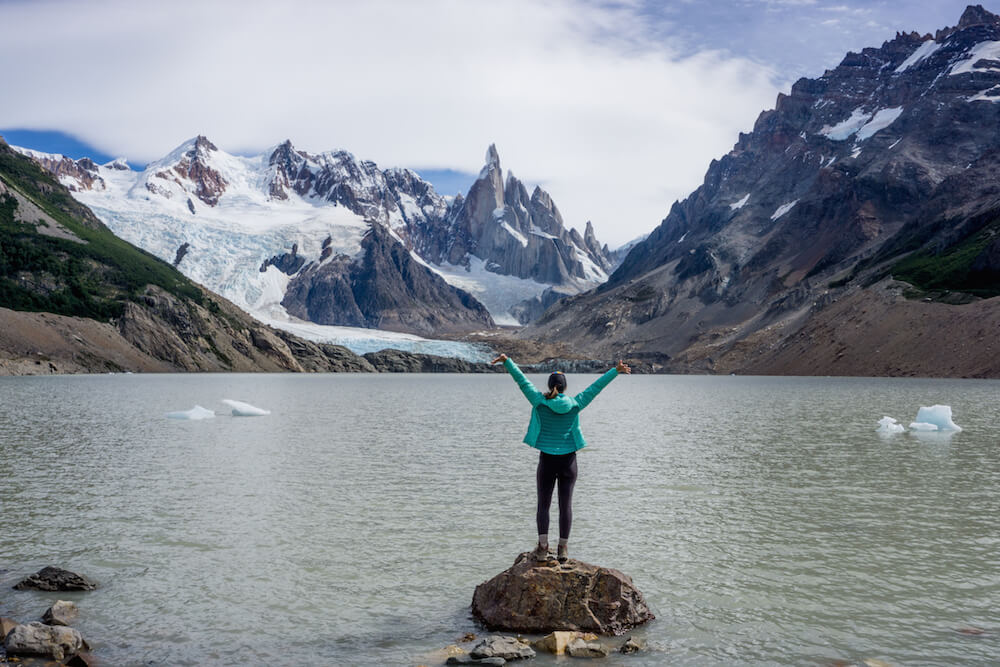 This was the easiest hike that I did in and around El Chaltén apart from the Condor Lookout. The beginning couple of kilometers have a few steep parts, but after that, it's a pretty flat hike all the way to the lagoon below the Cerro Torre. It is, however, a long one, so start while it's still the AM.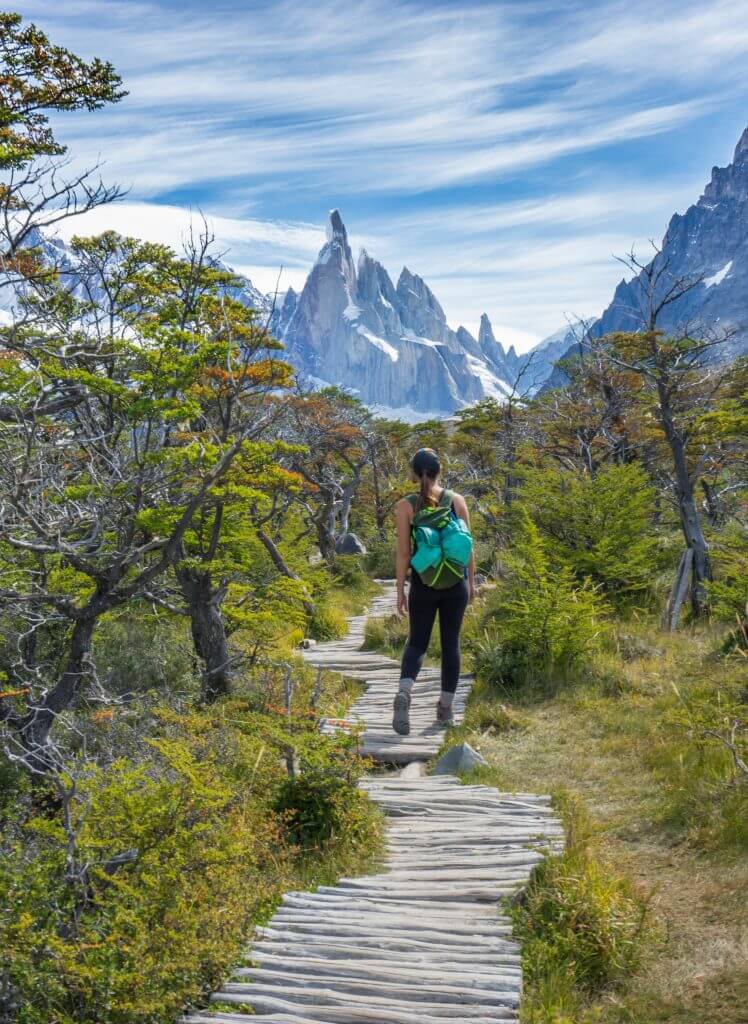 As long as you don't have any major joint problems, even if you're not the fittest when it comes to hiking, the flatness of this trail makes it traversable for the masses. You also cannot possibly get lost on this trail – it's very obvious without any turnoffs. Everything is well-marked and you can refill your water from the glacial streams along the way.
Remember to bring sunscreen and snacks (I brought empanadas) and you're good to go!
Fitz Roy – 26km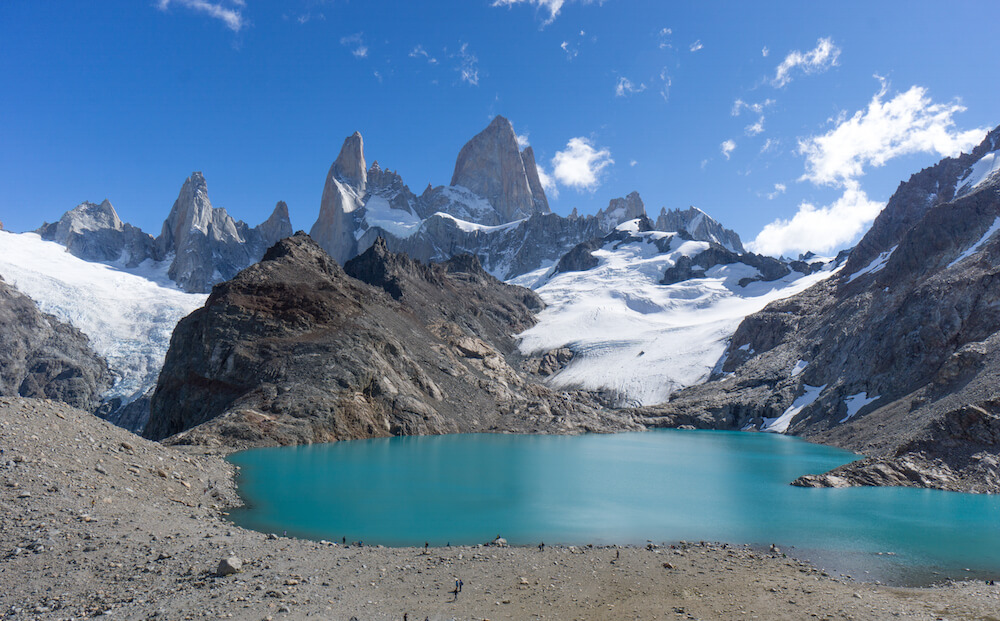 Did anyone else think Fitz Roy was just one word? Thank goodness for Google, and spellcheck, and things!
IMHO you simply can't visit El Chaltén without hiking to the base of the Fitz Roy. It's one of the most unique and impressive mountains I've seen and the brilliant blue lagoon at the foot of the peak seems like it couldn't possibly be real.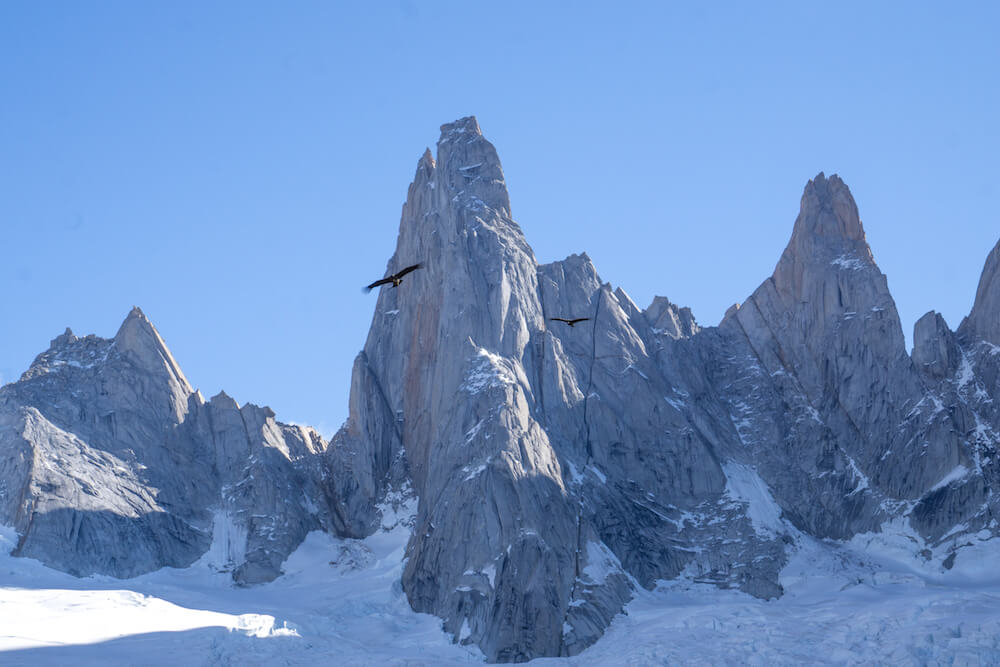 This hike is pretty easy until the final hour, which is a couple of kilometers going straight up slippery rocks. It's also a popular hike, so prepare to move aside plenty for people who are going up or coming down and don't know proper hiking etiquette (FYI: Those going downhill should yield to those coming uphill since it's hard to build up momentum again, and you should only pass on the left.)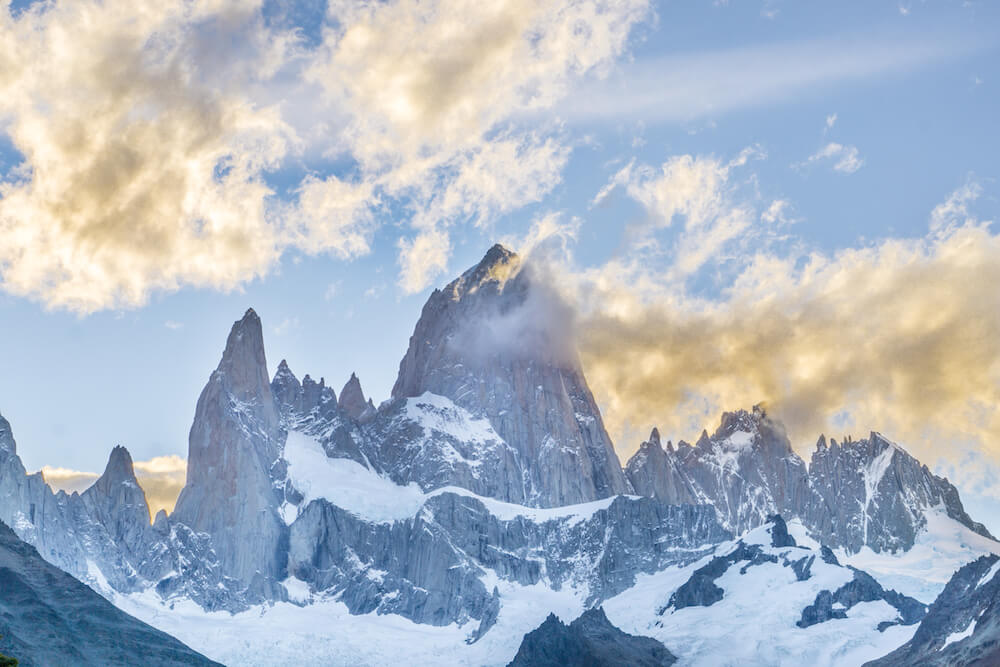 Proper shoes and hiking poles are essential for this one, if, that is, you don't want to fall and you want your knees to be around to serve you for years to come.
Note: You can combine the Fitz Roy and Cerro Torre hikes via the connection on the trail – also very clearly marked – or tote a tent and food up with you and spend a couple of days hiking all around the area.
The Huemul Circuit – 63km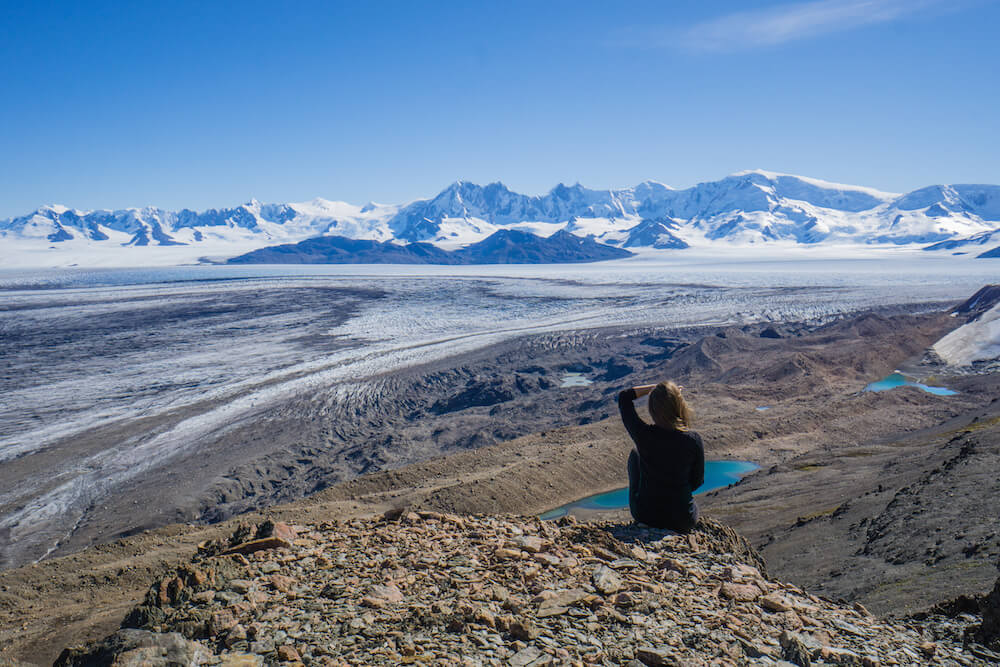 The Huemul Circuit is hands-down the toughest hike I've done not just in El Chaltén but in life. It lasts for four days, unless you're some kind of superhuman, and requires that you pull yourself across two rivers with a harness – but that's not even the hard part.
Much of the trek is almost vertical up or down on loose rocks and dirt, and other parts are extremely narrow along cliffs. This isn't just short parts of the trail, either. Most of the hike on days two and three is treacherous and on unmarked trails that you have to navigate with a GPS.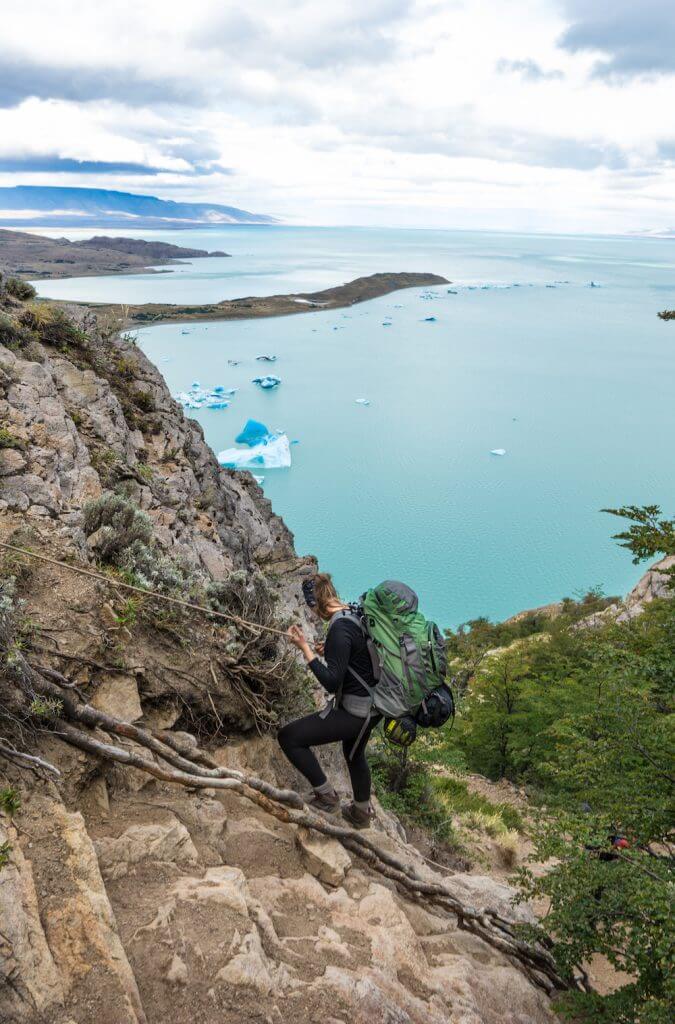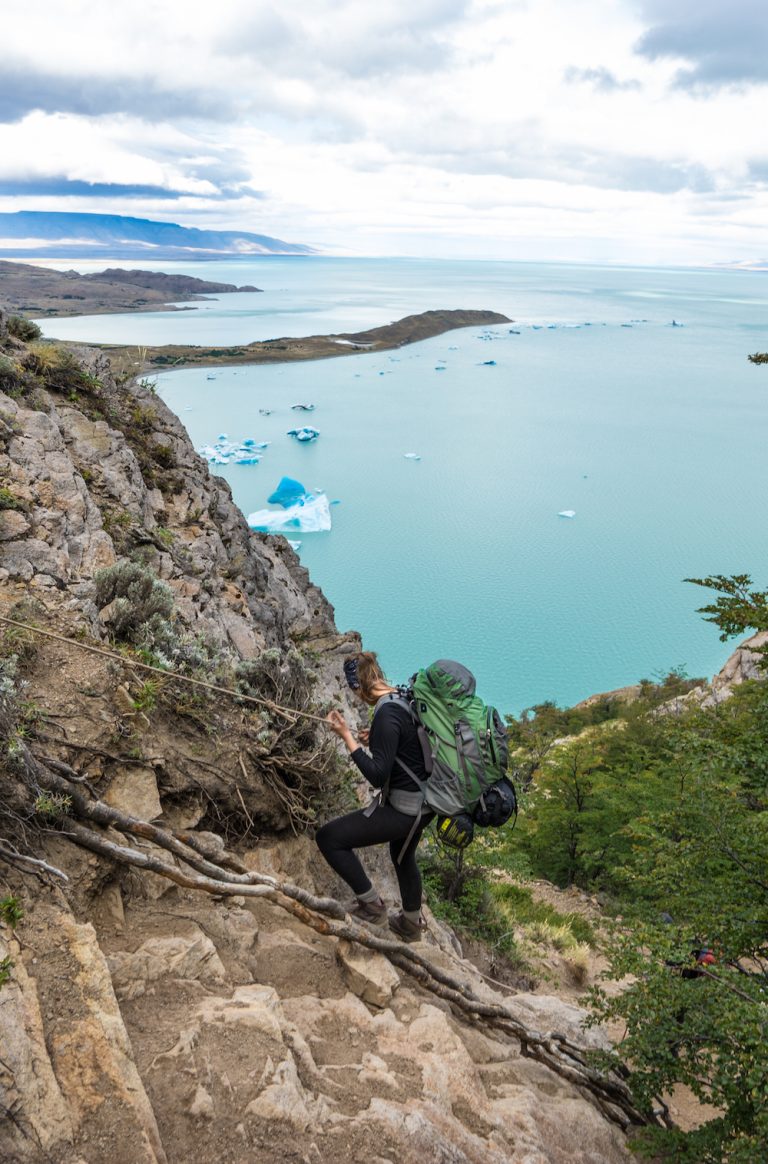 You'll also need to bring absolutely everything along with you that you'll need for the hike, so you'll be doing this with weight on your back.
That said, if you are an experienced hiker and are up for a challenge, read my review of the hike here along with my tips before hiking in Patagonia and go for it! It's one of the only trails in Patagonia (out of 5) that you can see the Southern Patagonian Ice Field from and some say it's even more spectacular than Torres Del Paine in Chile.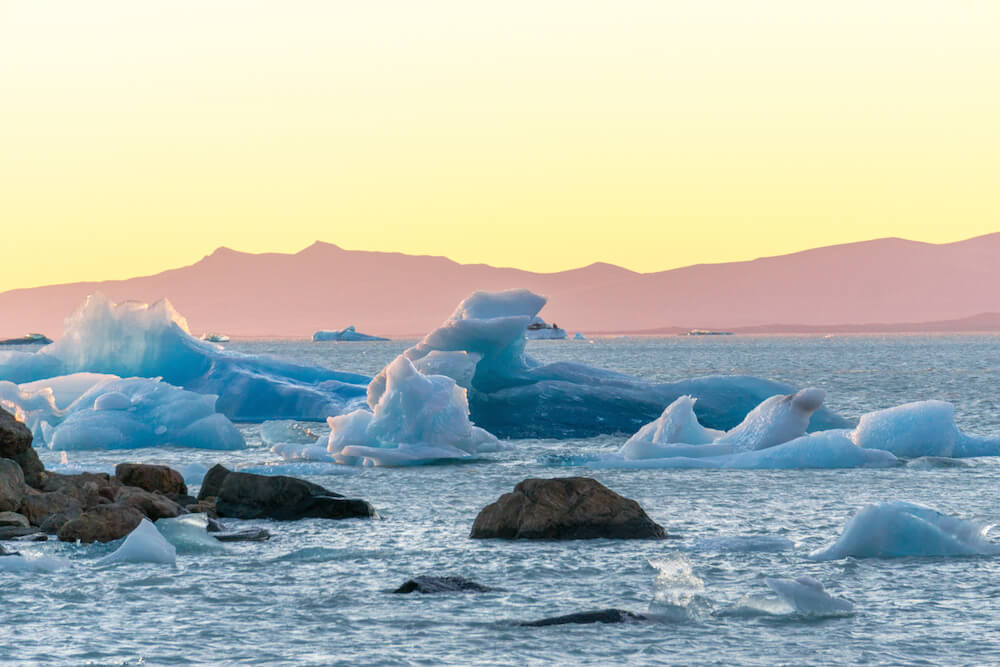 One thing's for certain: It's one of the least crowded trails you'll encounter in Patagonia.
Glacier Trekking
If you are particularly badass you can also hike out to the Southern Patagonian ice field for a multi-day trek. These are guided treks (so you don't, you know, fall into a crevasse and die), and they're expensive, but then again, where else can you do such things?
If you're into the idea of climbing with ice axes and hiking in some of the least-explored parts of planet earth, this could be a super cool adventure and you can just book it in town.  I didn't do it as I was busy checking out the other hikes outlined above, but it's on my list!
Bonus: Walk from Chile into Argentina or Vice Versa – 22 + an optional 15km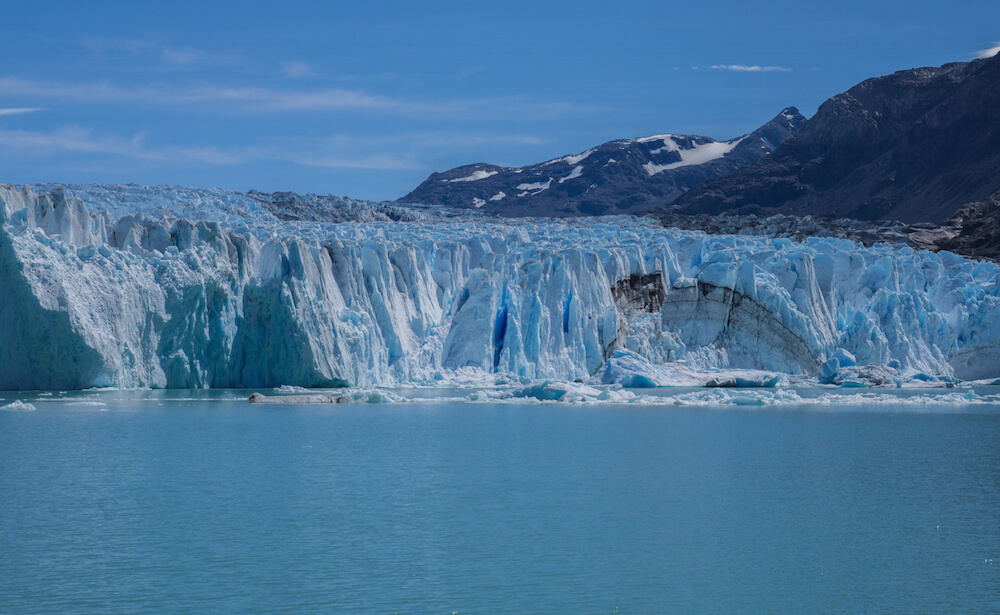 If you plan to continue along the Carretera Austral in Chile, South America's most remote road, the most direct way to get there is by a combo of foot and boat.
I did the reverse by coming from Chile into Argentina and while tough, since you're carrying all of your stuff with you, it's one of few opportunities to see Fitz Roy from the back as well as the O'Higgins Glacier and that makes it worth it. You can read all about the details here and check out the video below for more.
For more on how to get in and out of El Chaltén, specifics on the hiking trails and details on where to stay and when to go, check out this hiking guide by Steve, the guy who I worked on the above video with.
The Food!
Note: Please excuse the fact that I don't have photos of the food. I never think of taking photos before digging in and half-finished plates of food aren't very photogenic.  
Ice Cream:
Domo Blanco has the hands down best ice cream in town and maybe ever.
Though I have tried some otherworldly gelato in Italy I still think that Domo Blanco in El Chaltén is a serious contender, with flavors like cocos (coconut), super domo (dark chocolate with cherry pieces… seriously cherry pieces!), and of course, dulce de leche which I will probably never get over. I usually got all three at once, sometimes more than once per day.
This is why I did not lose any weight in Patagonia. Well that and steak.
Microbrews and Burgers
A place called B&B seemed to have just opened when I was there in March but it's a good thing because they have some delicious food. If you walk down San Martin you'll see it pumping out tunes, serving up great burgers and micro-brewed beer as well.
It's a bit pricey but this is true for this town in general.
Waffle Heaven
If you like inventive waffles, both savory and sweet, and are seriously hungry, La Wafleria is delicious! It's slightly pricey, but that was kind of the case for all of Argentina at the time, so if you're craving waffles go for it!
With all the noms in mind, happy hiking in El Chaltén, guys!