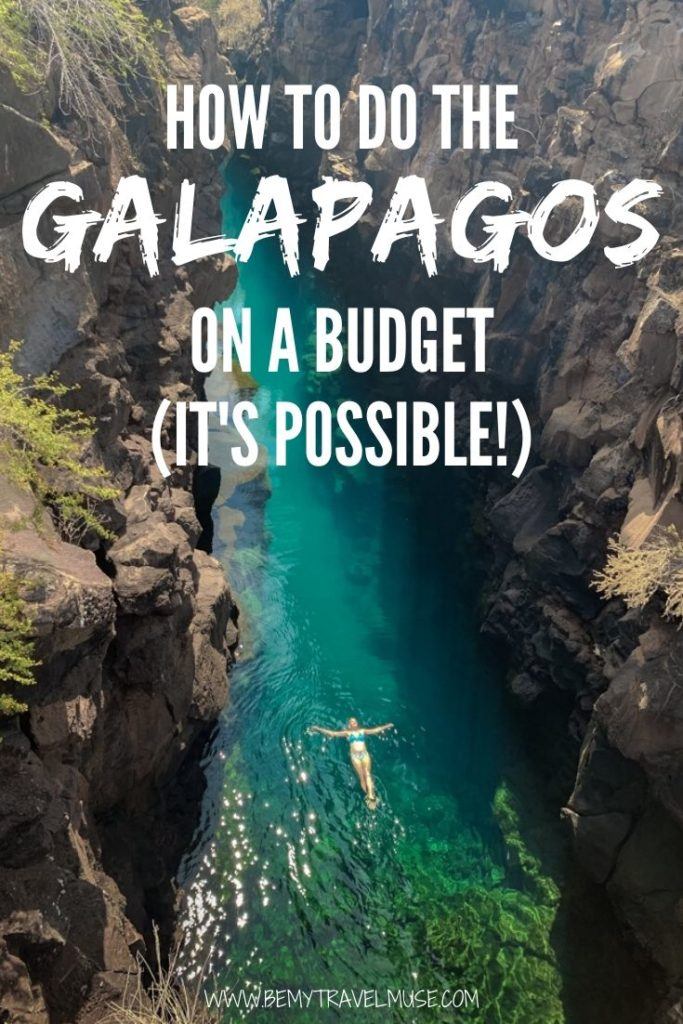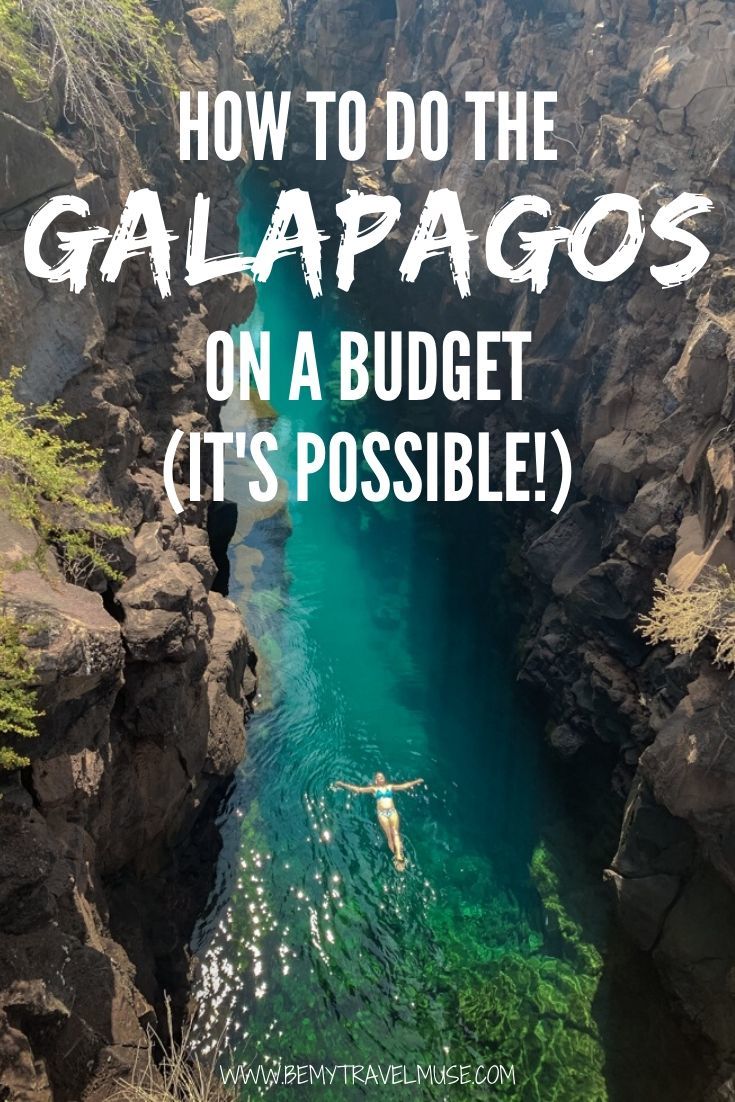 It seems like just about everyone has heard of the Galápagos Islands. If you didn't hear about it from Charles Darwin's Theory of Evolution in science class, then maybe you've seen it on Planet Earth or a National Geographic documentary.
The Galápagos is famous for being one of the most ecologically unique places on planet Earth and up until recently, I always thought it was effectively off limits to budget backpackers.
So is it a group of islands devoid of any people, where only the rich can go on cruise ships? Not at all! I spent three weeks in the Galápagos, partially in luxury and partially on a budget. It's possible to backpack through the Galápagos, and even to do it for cheap. Here's how:
Visit the Local Islands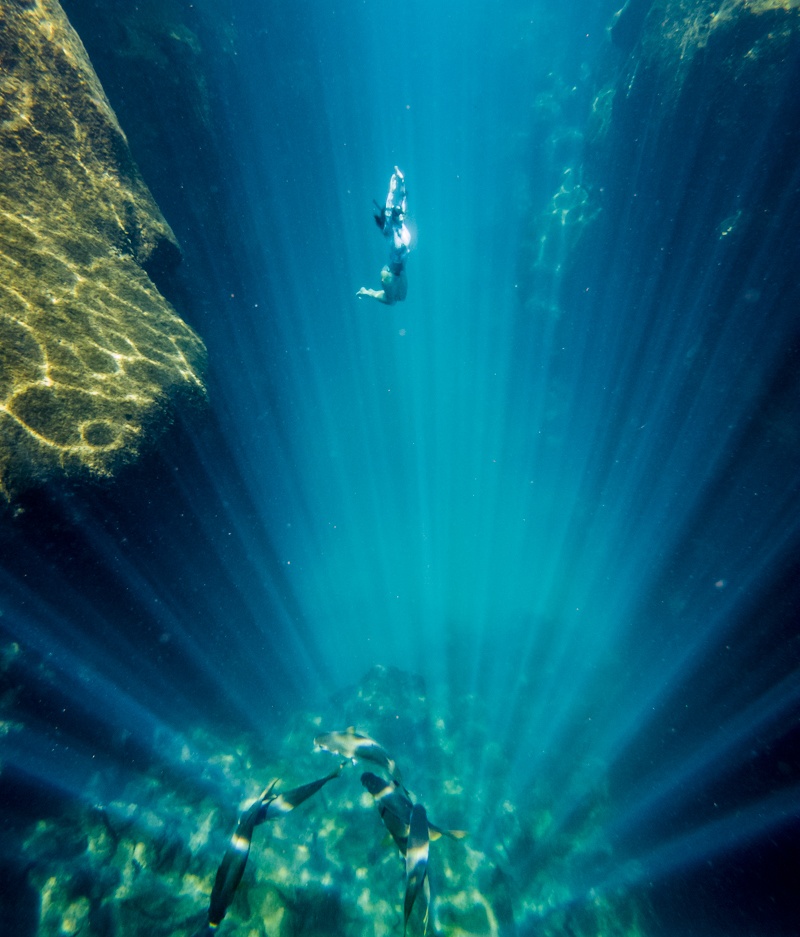 There are approximately 30,000 people living in the Galápagos islands. I know, I was surprised too! That means that there are local transportation options between the populated islands of Santa Cruz, San Cristóbal , Isabela, and Floreana, and they're much more economical than cruises.
The islands range from 20,000 inhabitants down to just a few hundred, listed in descending order in the previous paragraph. You will most likely fly into Baltra, which is close to Santa Cruz. Alternatively, you can fly into San Cristóbal. Ferries between the islands are only $30 each, and you can find accommodation and activities for a lot less on land.
Stay in Hostels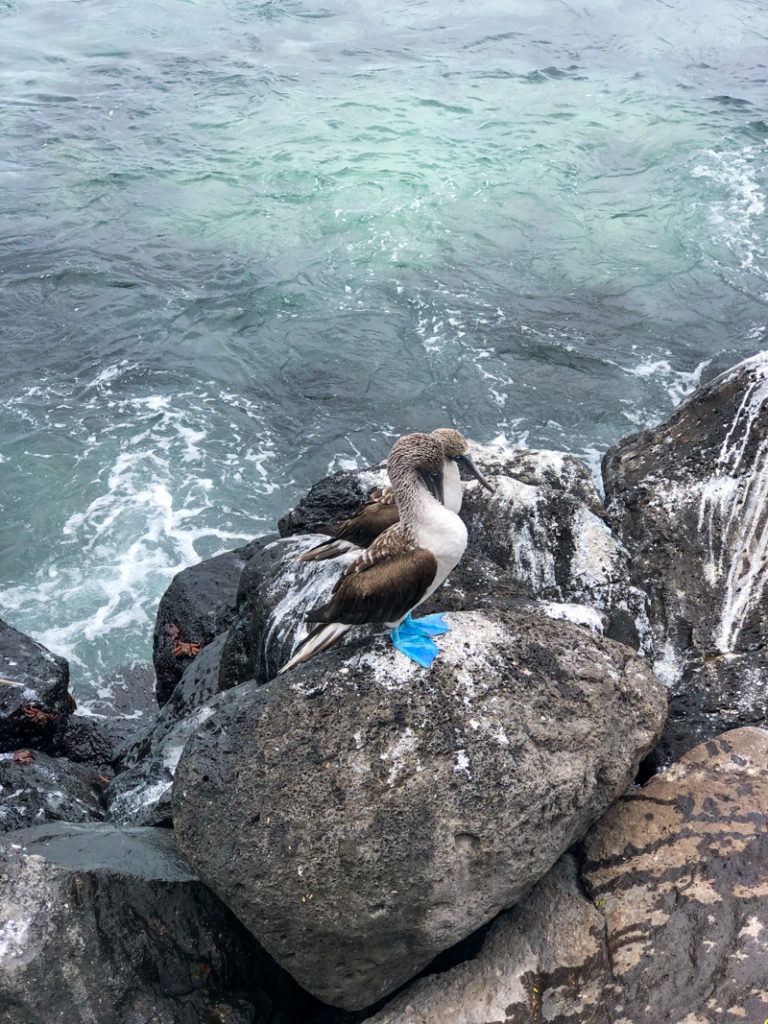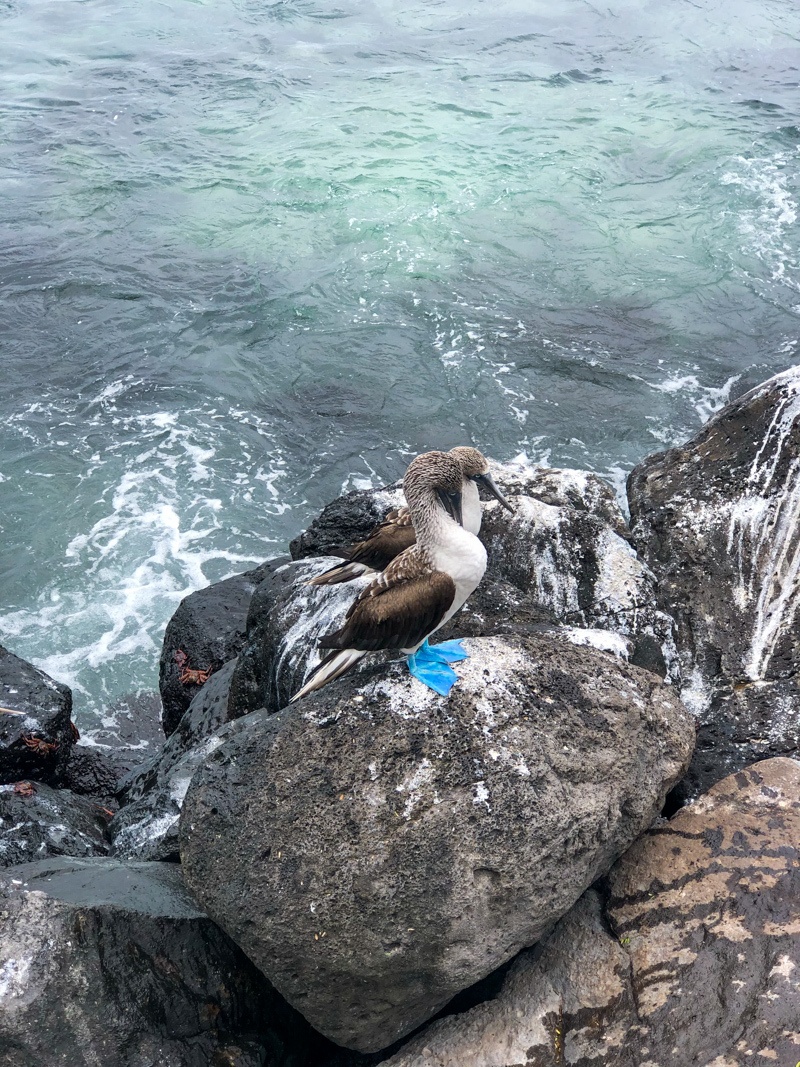 If you want to save money, start with your accommodation. There are fancy hotels all throughout the Galápagos, which I had the pleasure of staying in during my BMTM Adventures tour, but I also stayed in hostels (locally 'hostals'). My favorites were Capitan Max in Puerto Ayora on Santa Cruz, and the Dolphin House on San Cristóbal. They cost, on average, about $60 each per night (as low as $30 at Dolphin House, as high as $125 at Capitan Max for instance), per person, and you don't have to pay double if you're solo!
Last Minute Cruises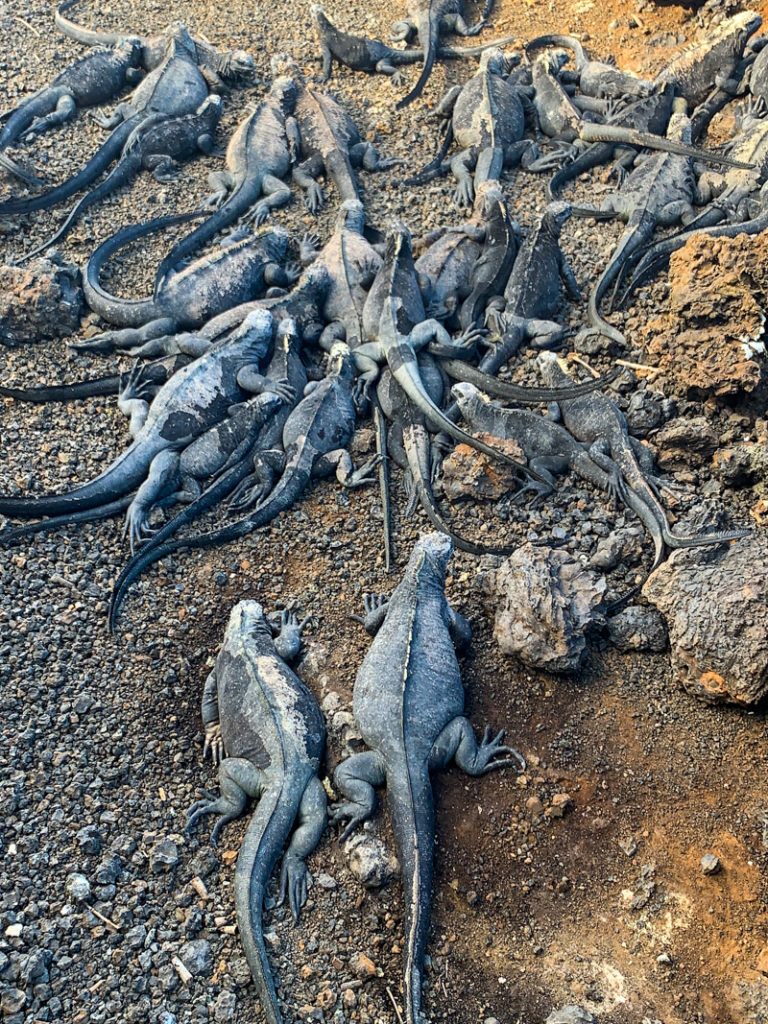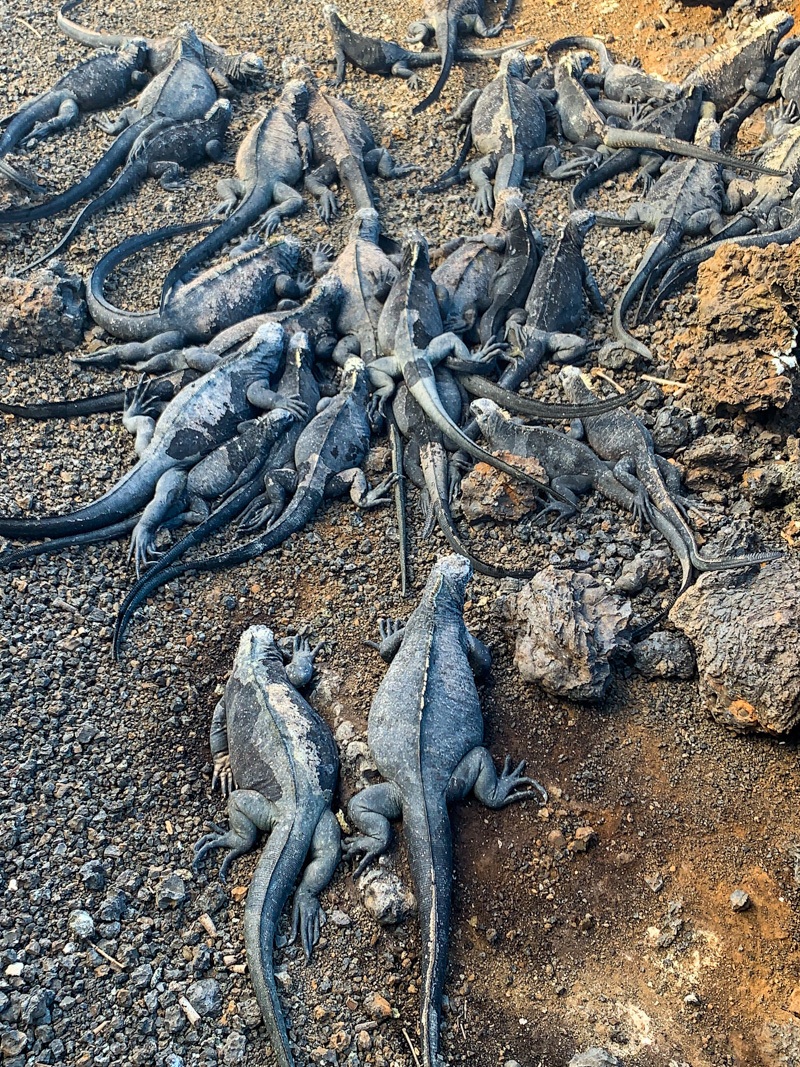 If you're still set on cruising around the Galápagos, you have options in terms of boats and potential deals. Since boats range in quality and price, you can find economy class boat trips for less. You'll be sharing a cabin and a bathroom, and the itinerary might not be as varied, but you can still see some things that you wouldn't otherwise see doing only land-based excursions.
I took a first class cruise, and it was truly amazing, but it's normally $4500 for 8 days. Every now and then, it does go on sale. You can check online or get even better deals by arriving in person on Santa Cruz and asking around. While I wouldn't try this in high season, for about half the year there are last minute cruises available, and they can be up to 50% off!
Find Last Minute Tours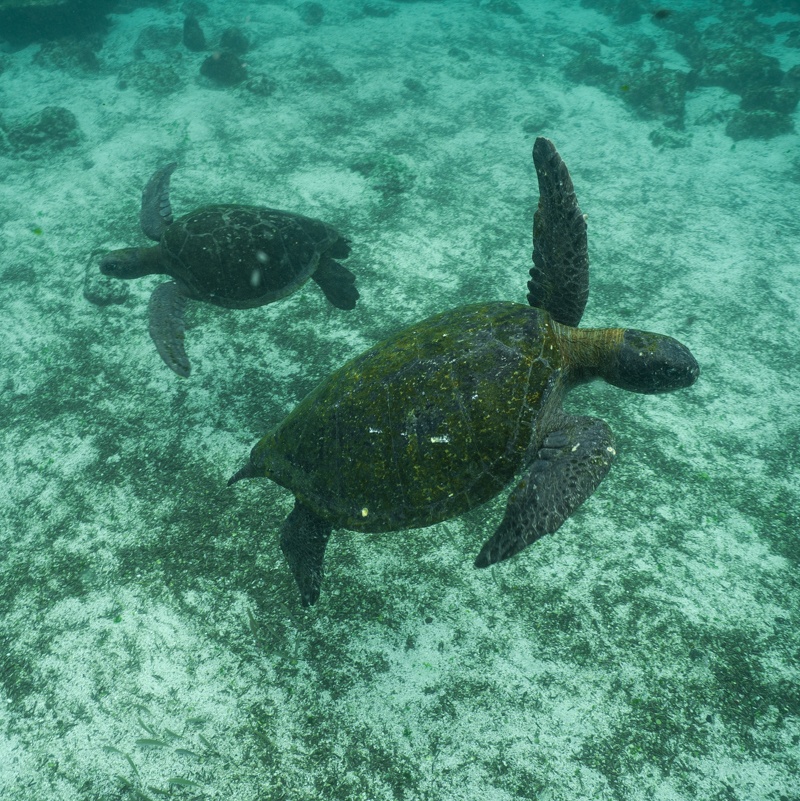 50% off of expensive is still expensive, so if a cruise is still out of your budget, opt for day tours on the aforementioned islands of Isabela, Santa Cruz, and San Cristóbal. If you're there in low season, from June to early December, you will see plenty of opportunities to join last minute tours.
Don't expect crazy huge savings. I was able to save $20 off of a $200 diving excursion, for example. While you will save some money, don't expect to find tours as discounted as cruises can be.
Overall, formal activities in the Galápagos are not exactly cheap. It's some of the most expensive scuba diving I have ever done, but all of the excursions I did were worth it. In general you can save if you snorkel instead of dive, which can still yield some amazing sightings, and if you opt for the Bay Tour on Santa Cruz, you only need to pay as low as $40 per person. There's also plenty that you can enjoy for free.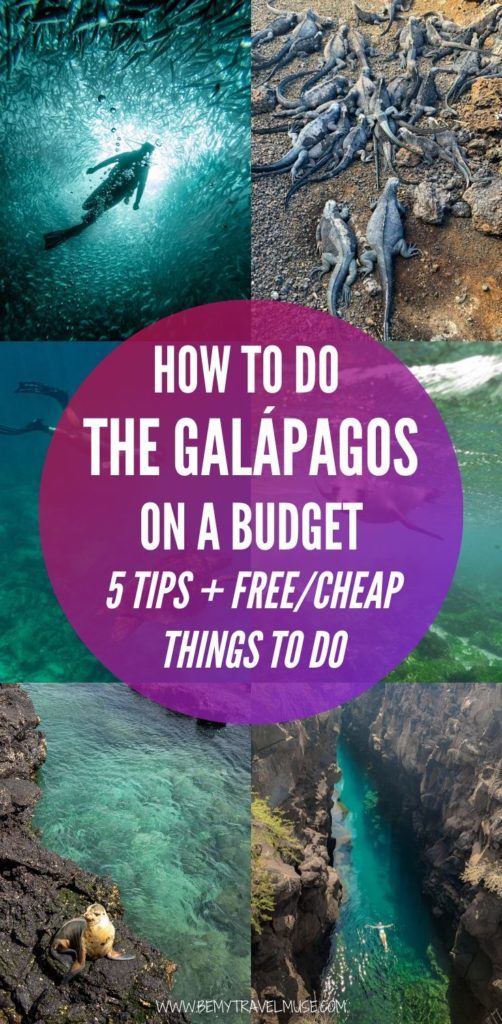 Enjoy these Cheap/Free Activities:
There's plenty to enjoy on the local islands that you don't have to pay for, or only need to pay very little for. These are some of my favorites broken down by island.
Santa Cruz:
Las Grietas: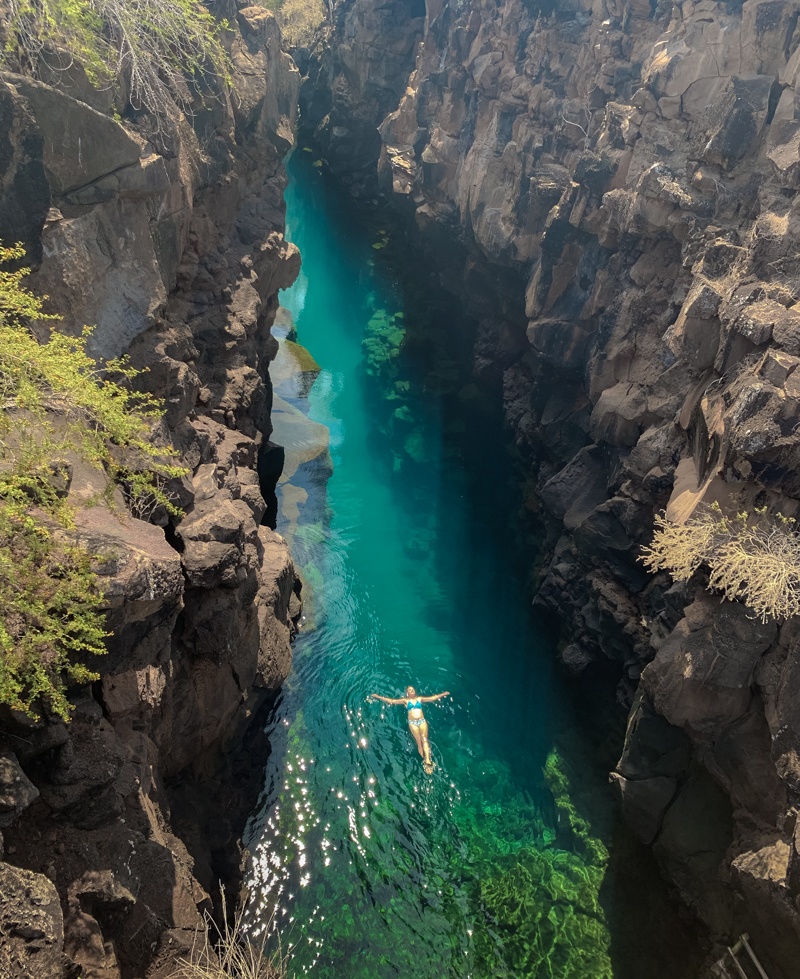 This was my favorite thing on Santa Cruz. These lava tunnels have filled in with brackish water which makes it a crystal clear blue. There's not a lot of sea life to see, but there are some big fish who like to hang out there. Make sure that you go early in the day so that you can have it to yourself for a little bit. Since it's accessible and free, it's pretty popular.
Biking to Los Gemelos
Bike rentals on the islands are cheap, or you might get lucky and stay at an accommodation that offers them for free. You can bike a good portion of Santa Cruz, including crossing the whole island. You'll be able to see the tortoises in the highlands and bike to 'the Twins' which are two sinkholes (Los Gemelos means 'the twins' in Spanish). It's not the most amazing thing you'll see in the Galápagos, but biking is nice since there are dedicated bike lanes.
Tortuga Bay
This white sand beach is perfect for lying in the sun (but seriously lather on the sunscreen), watching the animals walk by, and snorkeling. It's easily one of the most beautiful beaches in the world, and it's totally free.
San Cristóbal
La Loberia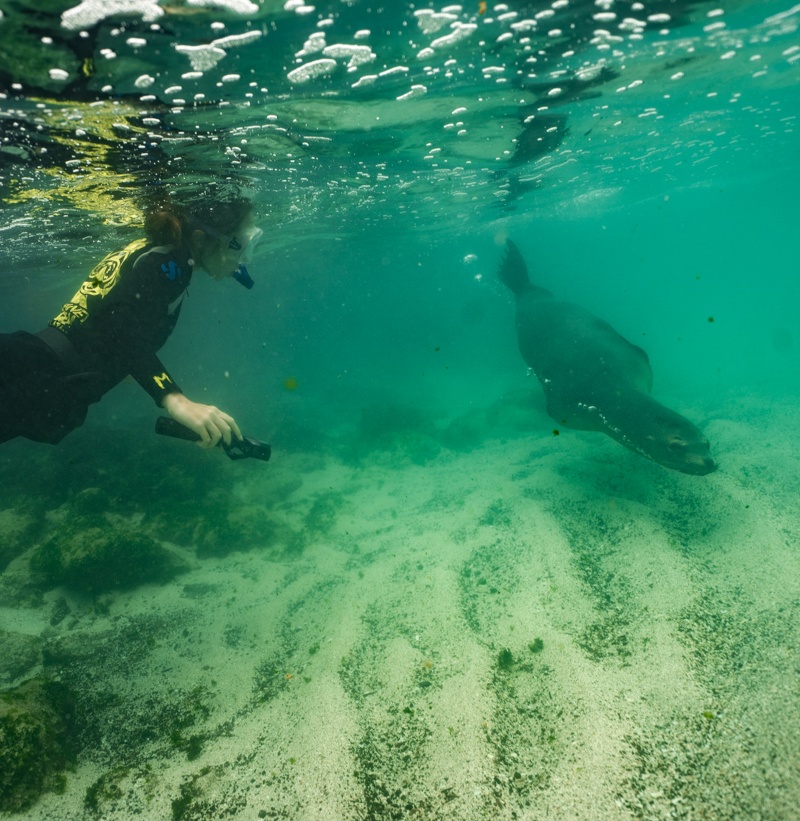 This was one of my favorite snorkeling spots during my time in the Galápagos, mostly because I got to swim with a couple of very playful sea lions, which I find endlessly delightful. To get there, walk past the airport or take a taxi for $3 each way from town. Be sure to bring your own snorkeling equipment from home to make this a lot more economical. Bonus points if you don't have to rent a wetsuit. The water is cold for half of the year, so be prepared!
Muelle Tijeretas
Another favorite snorkeling spot, you can easily walk here from town via the Gianni Arismendy Environmental Interpretation Center, which is also free. I heard the snorkeling is amazing here, but I didn't have the best visibility when I went – it's all luck of the draw!
Mirador Cerro Tijeretas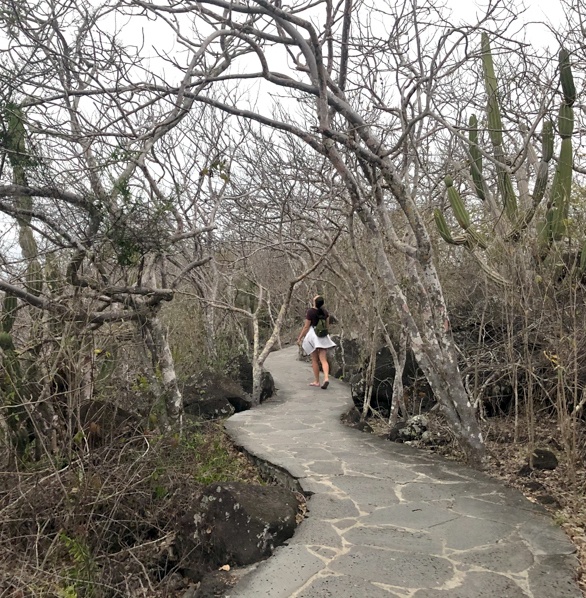 For a nice little hike and overview of the Muelle Tijeretas, bear right on the path and hike upwards to this overlook. The path there winds through cacti and Palo Santo trees and it takes about 15 minutes.
Find a full list of 12 things to do on San Cristóbal here.
Isabela
Biking the Wall of Tears
Since Isabela used to be a penal colony, there's one striking feature on the island that the others don't have – the Wall of Tears. It's a wall made of lava rocks that prisoners were forced to build and rebuild for no real reason. Though the wall itself is somber, along the trail you will pass tortoises, sea lions, and if you hike to the top beyond the wall, you will get a beautiful view of Isabela.
Love Beach
There are plenty of beaches along the bike ride to the Wall of Tears that are wonderful for swimming and chilling out. They have white sand and there's hardly anyone else around. I thought the water was perfect!
Surfing
Surf lessons are available but if you already know what you're doing, simply rent a board and hop in a taxi to bring it on over to the beach across from the cemetery. The waves can be good for beginners, depending on conditions of course.
Concha Perla
Take the dock through the mangroves for a free snorkeling spot next to the port. I'll be honest, it's not that amazing, but it's free and you might see some turtles! If you want some truly amazing snorkeling on Isabela, pony up the cash for Los Túneles. It's worth it!
You can read more about Isla Isabela here.
While the Galápagos will require you to open your wallet a lot more than the mainland of Ecuador, you can still enjoy it for much less than the luxury cruisers do. While I loved my cruise, I also loved the time that I spent on the local islands backpacking around. Both are great, and you will still see amazing animals if you stick to land and a smaller budget.