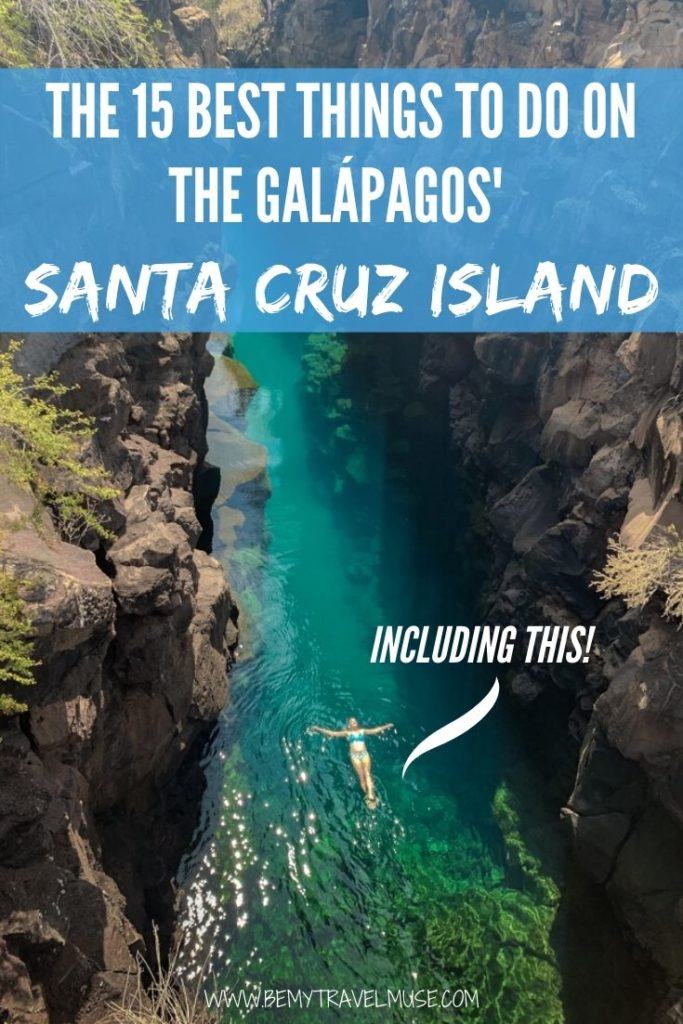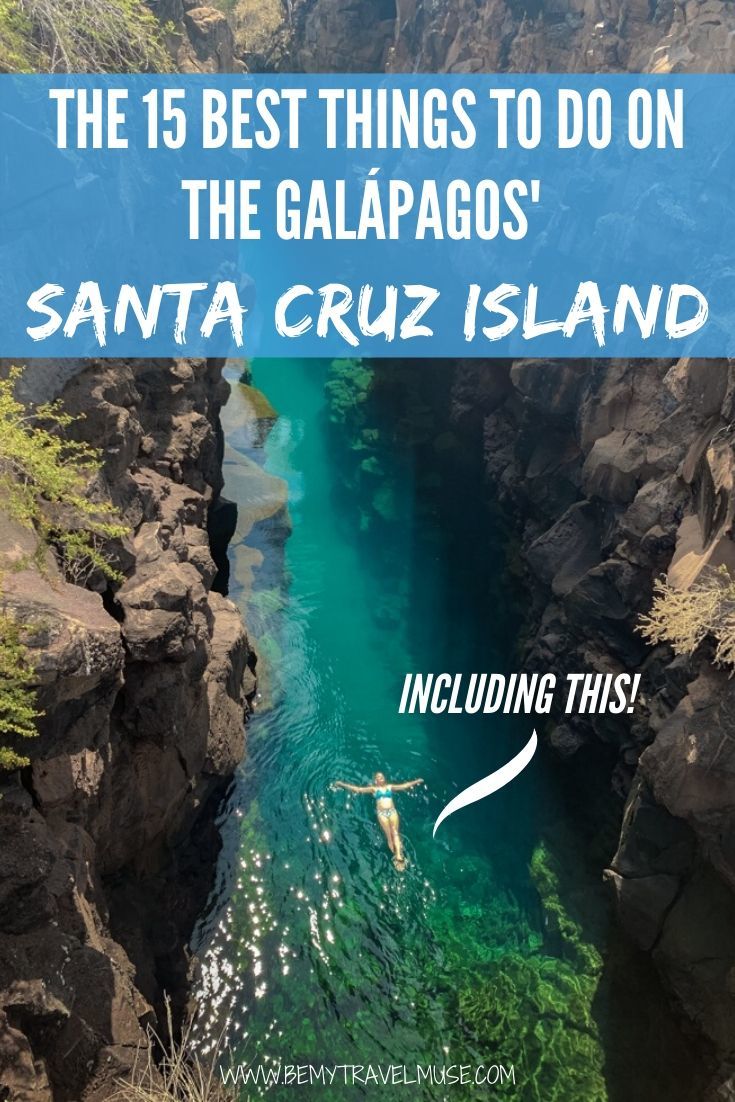 Santa Cruz Island of the Galápagos is a starting point for many who visit the islands. It has the largest local population of the islands, and easy access nearby to the larger of two major airports – Baltra.
While it may seem strange to visit such a populated island while in the Galápagos — it was for me — Santa Cruz offers ease, budget options, and plenty of amazing things to do:
Day trip to Seymour Island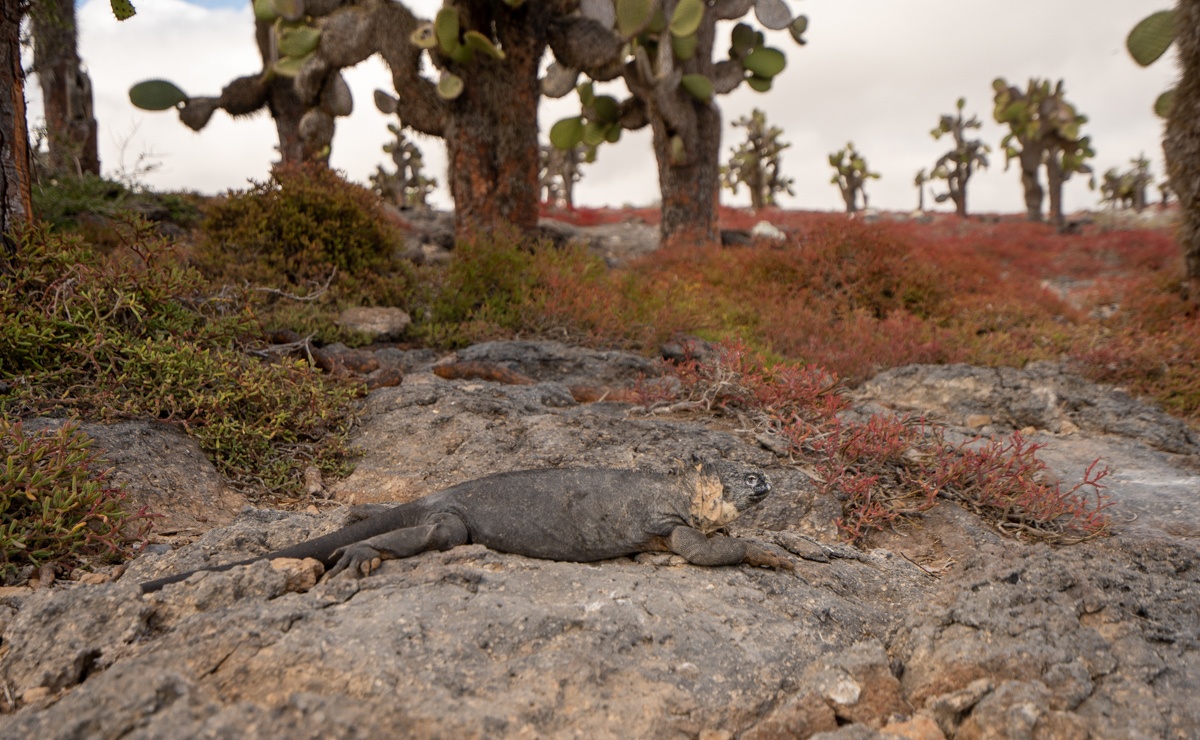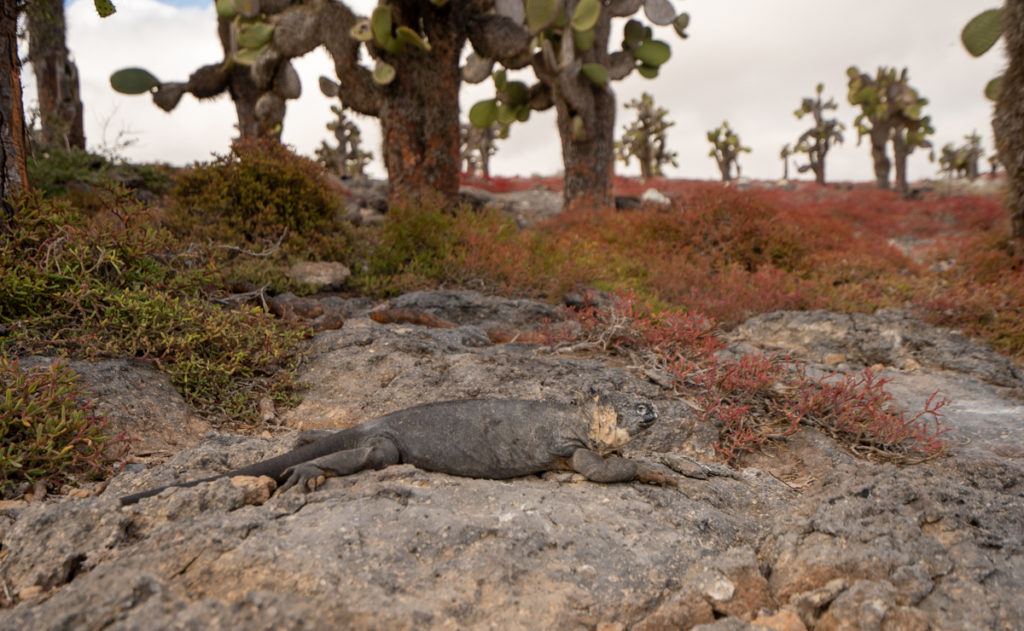 The Seymour Island day trip is perfect for those who loves the lions and desire to see iguanas. The cactus covered island has an easy trail that you can walk as you view these species along with the Galápagos gull.
Carrion Point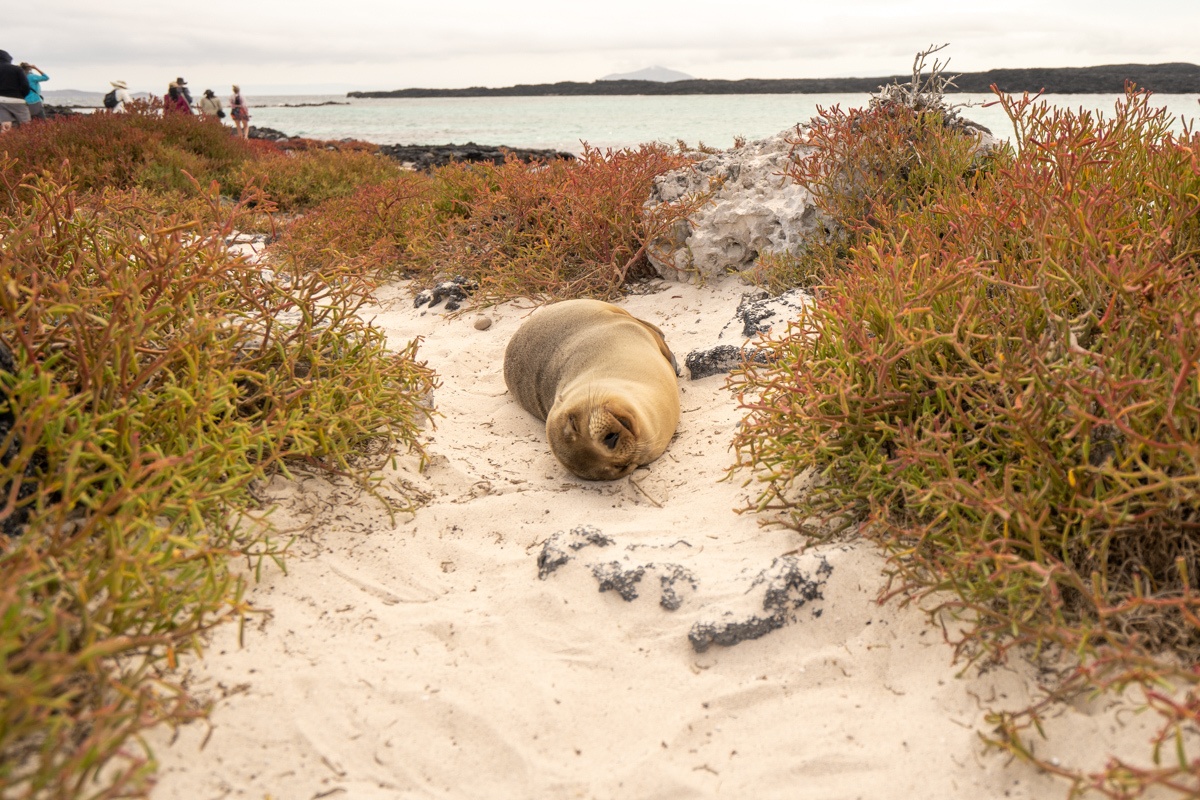 Carrion Point, or Punta Carrión, is a sheltered cove on the northeast tip of Santa Cruz Island. The turquoise lagoon is home to countless different animals, from tropical fish to different species of rays and even white-tip reef sharks. Spend an afternoon snorkeling in the calm, clear waters and checking out the wildlife on land, too: iguanas, sea lions, and birds also inhabit the area. Some hotels are able to help you book a snorkeling trip to the cove, or you can book a day trip with an agency in town, though they usually run several hundred dollars.
Dive Gordon Rocks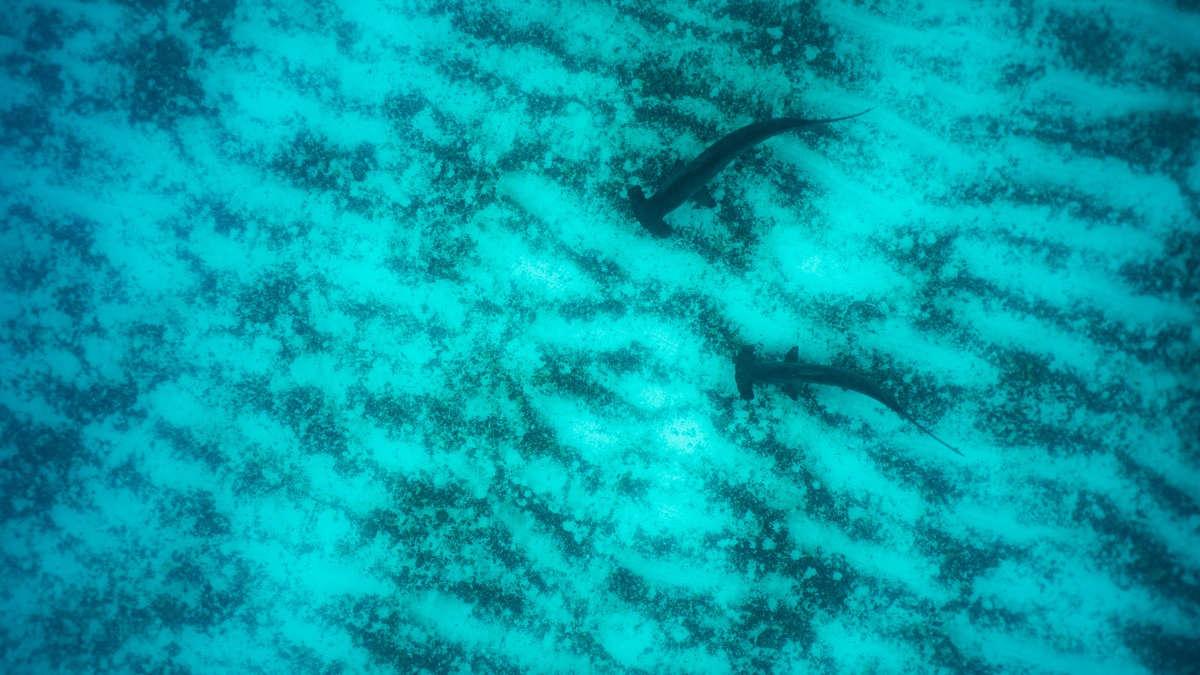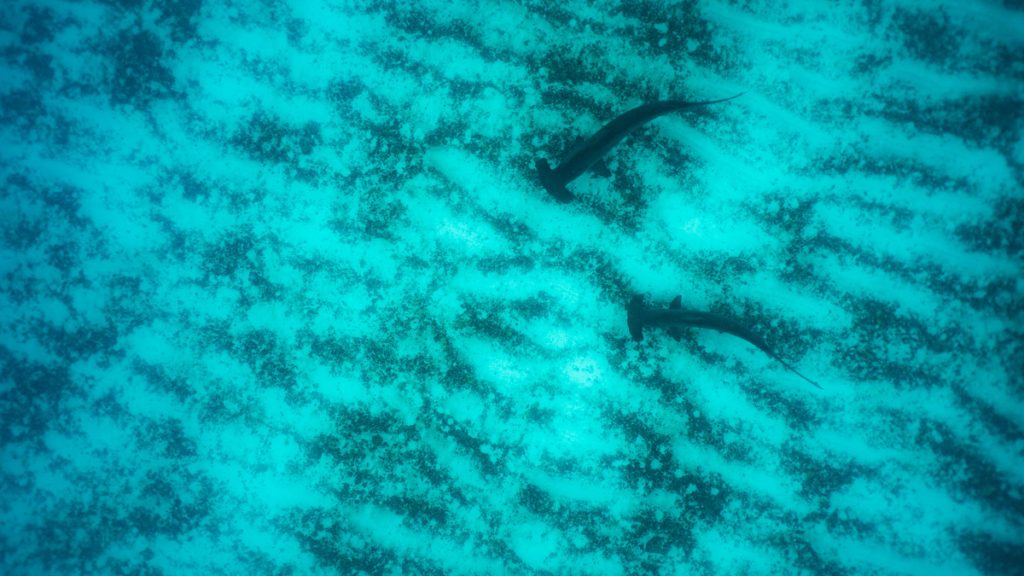 Gordon Rocks is one of many dive sites around Santa Cruz Island, though it is the most famous. Most dive companies will only take experienced divers due to the current, and, honestly, if they don't care how many dives you've had, it's best to look elsewhere as not all dive operations in the Galápagos are safe.
Gordon Rocks is known for schools of hammerhead sharks, rays (sometimes even the beautiful mantas!), and the Galápagos shark. The current is strong, the water can be cold, and the visibility is sometimes poor. I got unlucky when I went (the photo above is from Española, but I've seen similar photos at GR), but all of the divemasters say this is their favorite spot, so it must be good most of the time! Most dive trips there cost around $180.
I recommend Academy Bay, Scuba Iguana, and Shark Bay dive centers in Puerto Ayora. They each have different schedules, so go with whoever is diving on the day that you wish to go!
Cerro Mesa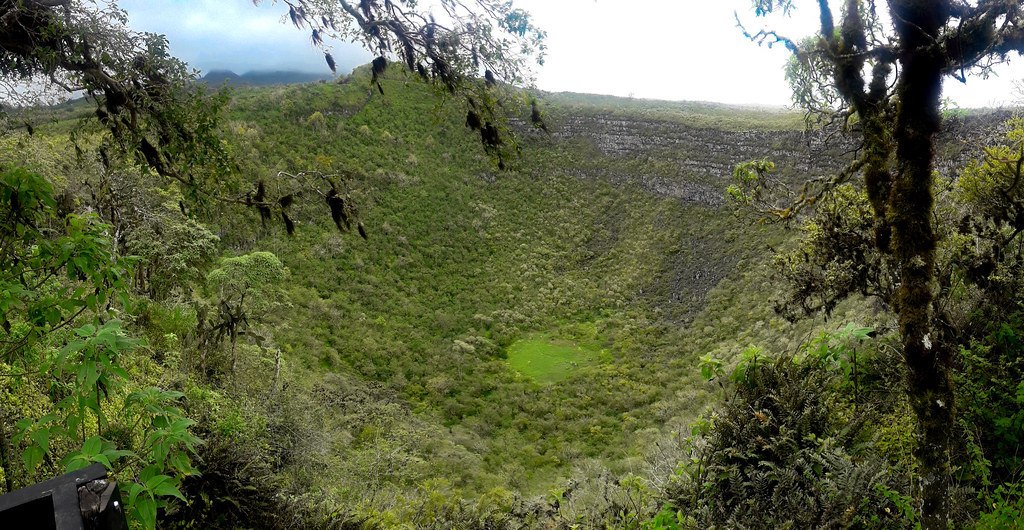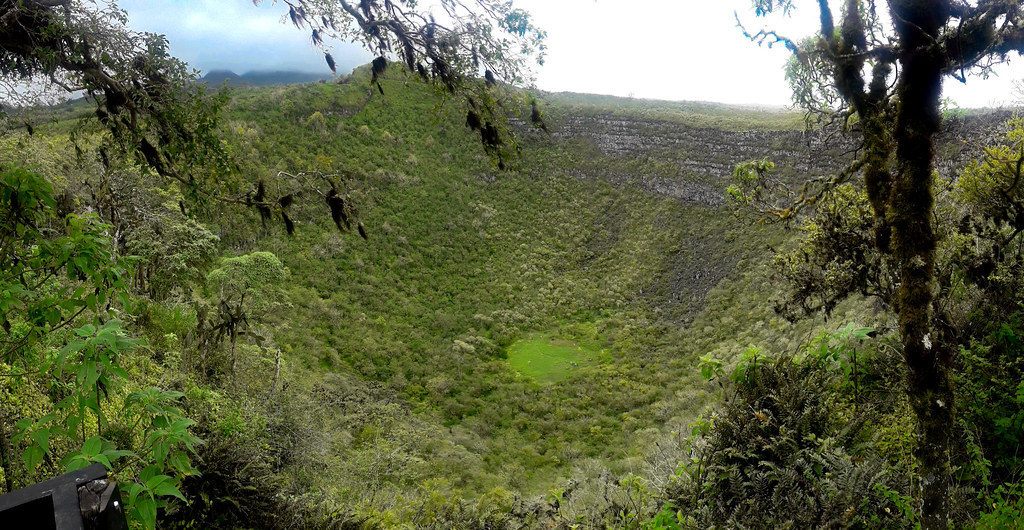 At the end of a 4-mile road on the Cerro Mesa Ecological Reserve is a hill-topping off at 1,600 feet in elevation which offers a spectacular 360-degree view of the island and archipelago. With great birdwatching and the island's largest crater on its western side, climbing to the top of the hill is a perfectly immersive nature experience. While you could probably taxi or even bike to a starting point and walk up the hill on your own, planned day-long excursions like this one that also visit Garrapatero Beach are available. (Such an excursion costs roughly $200.)
Garrapatero Beach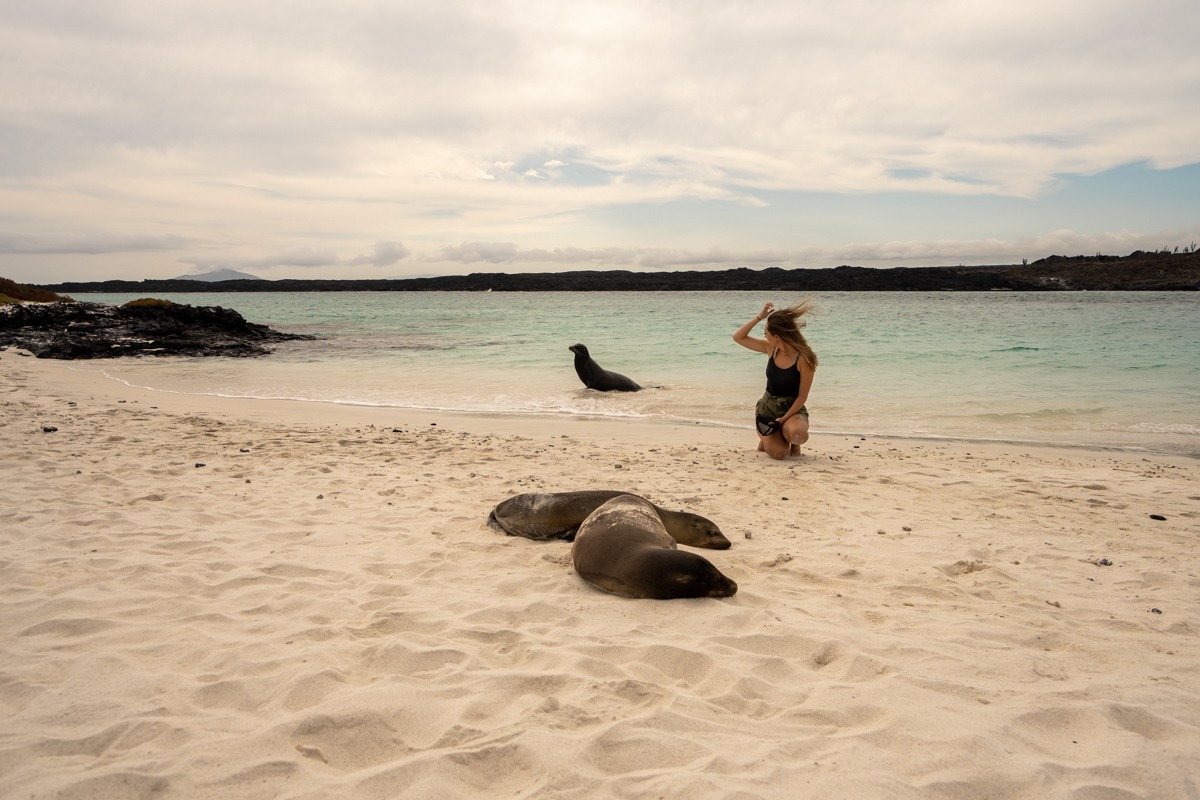 If you choose to visit Cerro Mesa through a pre-planned nature excursion, chances are that excursion will also include an afternoon visit to nearby Garrapatero Beach! A forty-minute drive from Puerto Ayora, this quiet stretch of sand is surrounded by mangrove trees and greater than 20 foot-tall cacti. It is a great swimming and snorkeling spot! A freshwater lake behind the beach acts as a habitat for different species of birds, especially flamingos! Beachgoers can even camp nearby at the only beach-camping site on all of Santa Cruz Island.
Lava Tunnels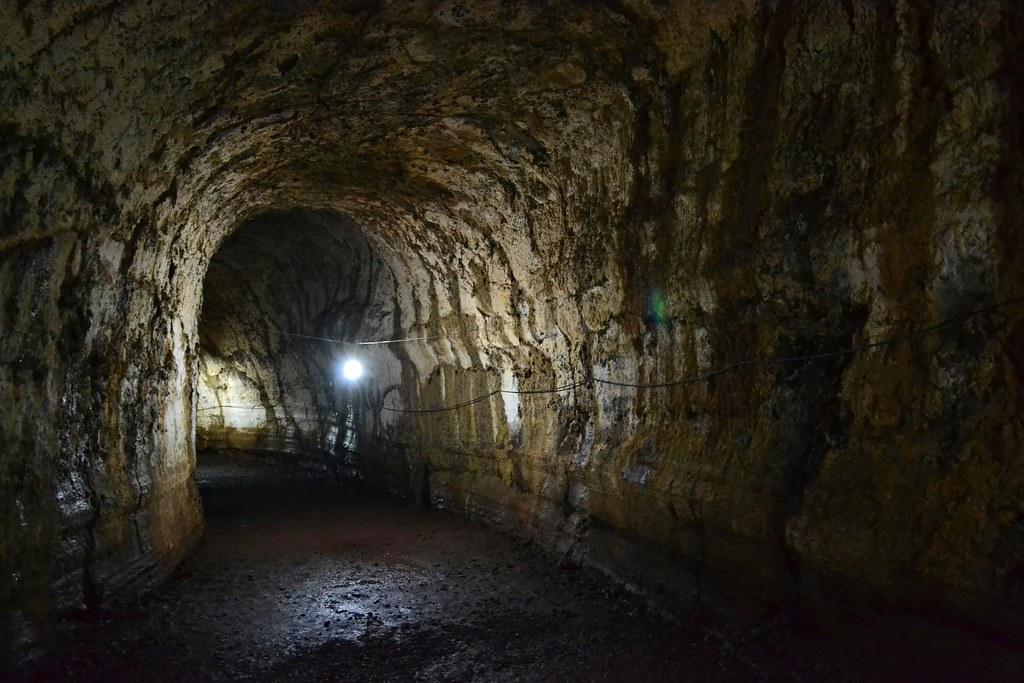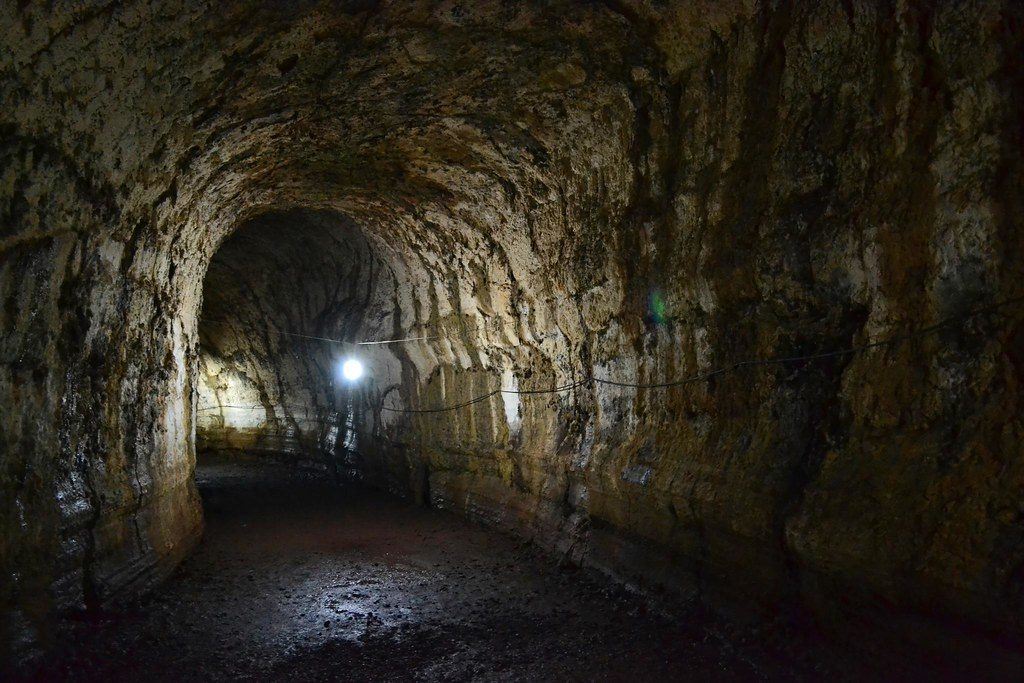 Also referred to as "lava tubes," these geological wonders formed when molten lava cooled and hardened on the outside but stayed hot and kept flowing on the inside. The result: hollow tubes of igneous lava rock that you can walk through and explore like caverns. The lava tunnels are located in the highlands of Santa Cruz, southwest of the village of Santa Rosa. (One way of getting there is to take the bus from Puerto Ayora to Santa Rosa.) Visitors can check out the tunnels at El Chato independently or with a guide, and guided tours range from around $80 to $200. Some planned excursions also combine the lava tubes with other attractions like the tortoises, so if you really want to pack a lot of activities into your trip, those might be worth considering.
Puerto Ayora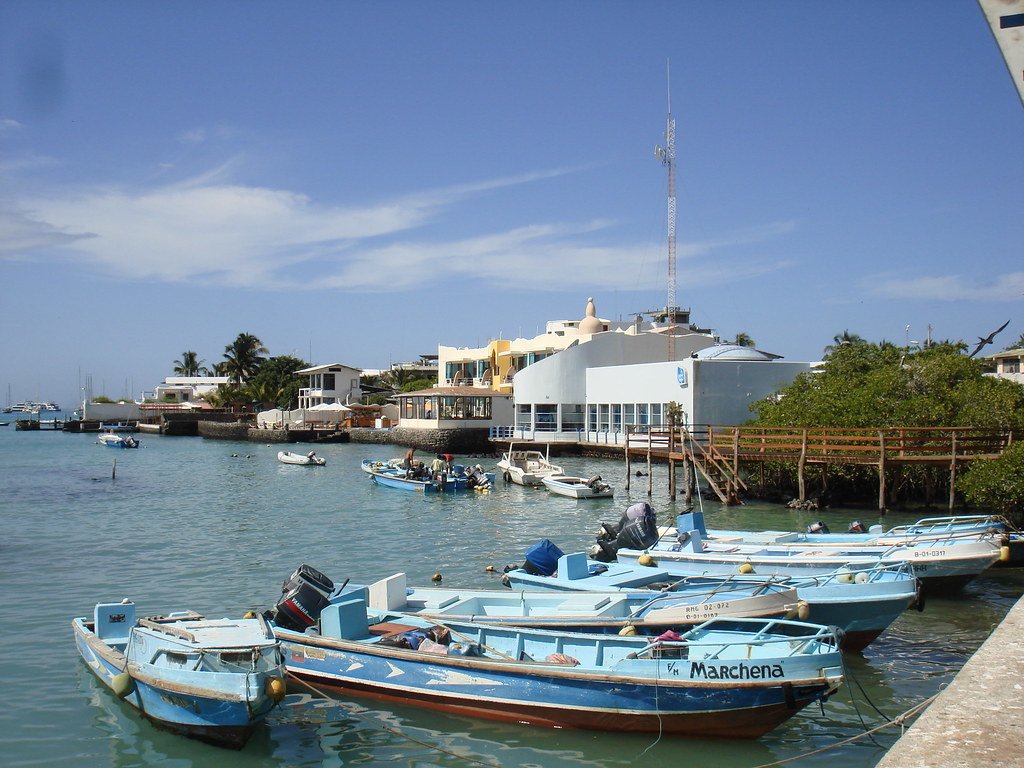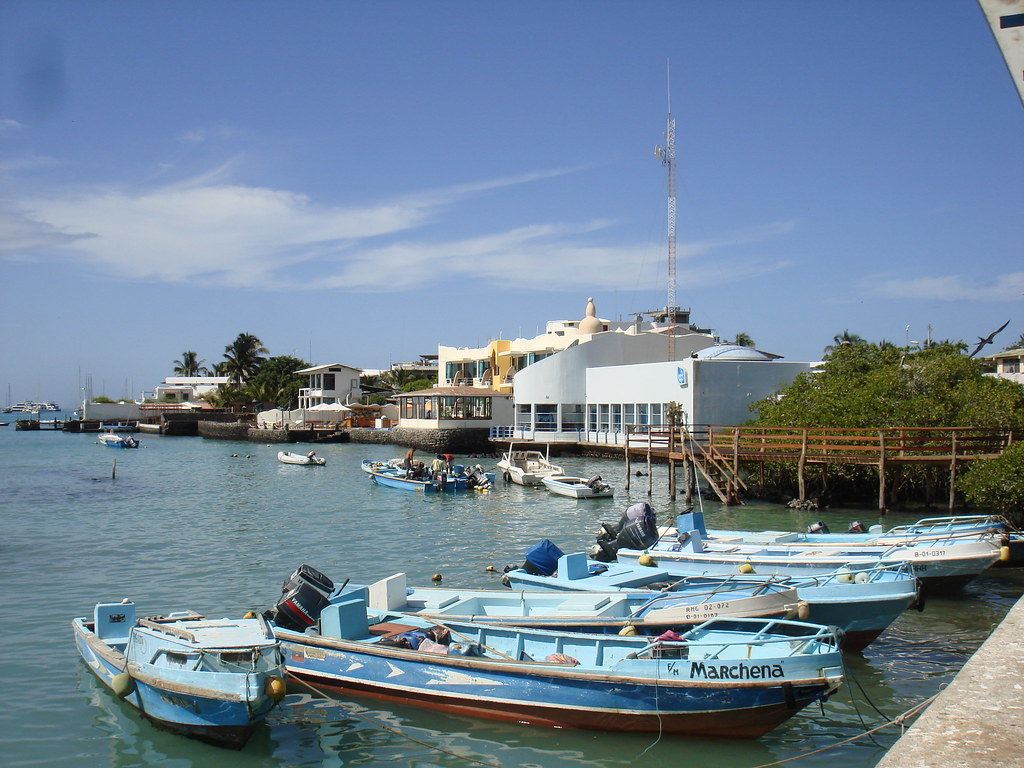 Puerto Ayora is the largest town in the Galápagos and the economic center of the archipelago. With a population of 12,000 people and countless restaurants, bars, clubs, coffee shops, and stores, Puerto Ayora makes for an interesting day of exploring. It is also a hotspot for travelers and offers accommodations for every budget. With easy access to transportation like buses and inter-island boats, the town makes a great home base for exploring Santa Cruz and even for island-hopping amongst the other islands of the Galápagos.
Las Grietas – The Cracks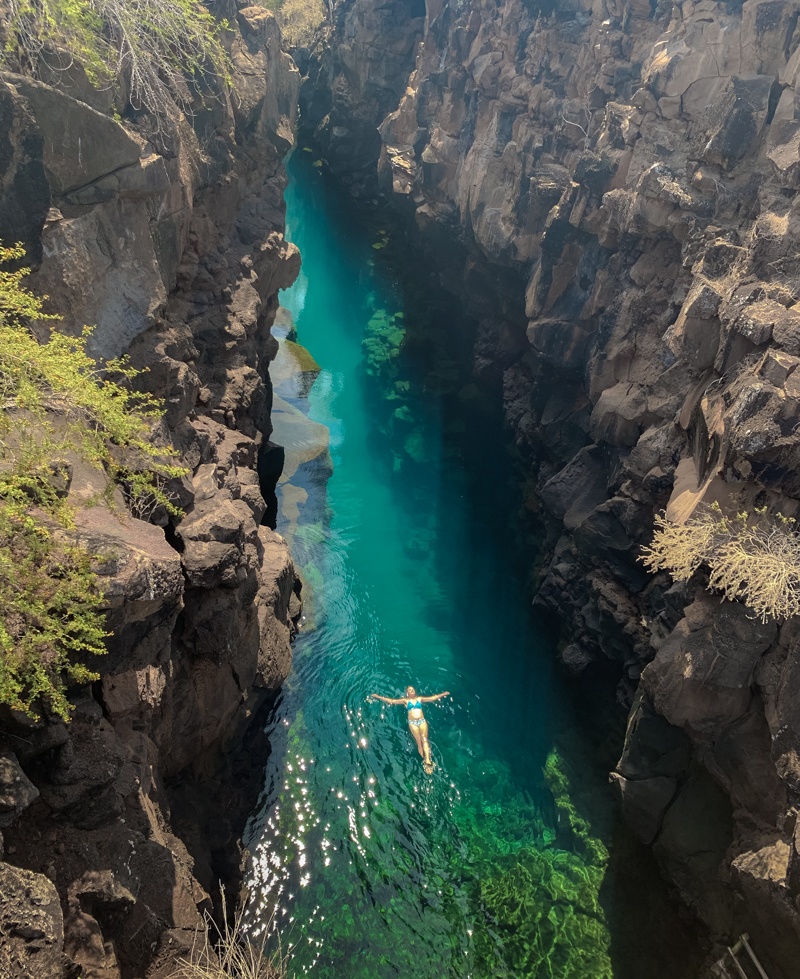 This was my favorite thing to do on Santa Cruz! This incredibly clear, brackish water doesn't have a whole lot of sea life apart from some big gray fish, but the clarity of the water is stunning.
Since this one is easy to access from town — you can take a water taxi to get most of the way there — it's also pretty popular. I recommend going quite early in the morning if you want to get it to yourself. Bring a mask and snorkel.
Tortuga Bay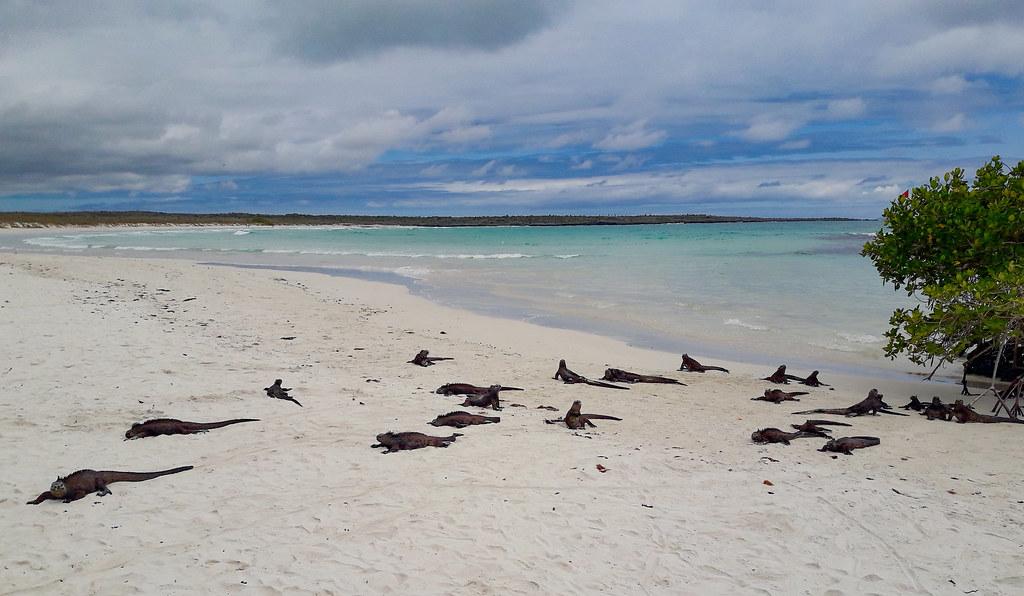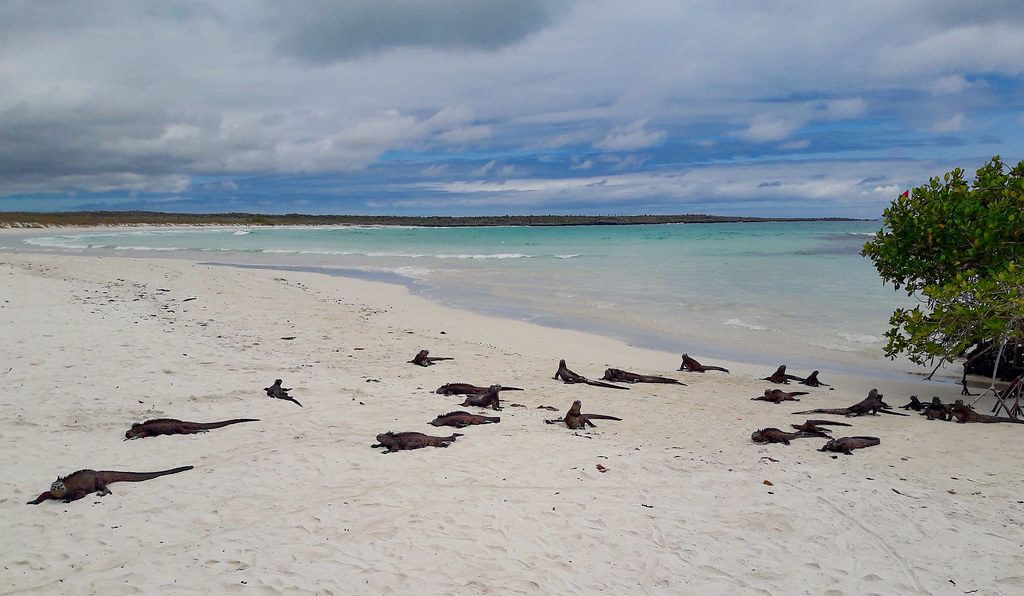 The white sand of Tortuga Bay doesn't just make the area beautiful; it's also a common location for sea turtles to lay their eggs. The beach lies at the end of a long stone walkway through the forest, about a 30-minute walk from town. To get to the start of this trail, you can either take a taxi or walk from Puerto Ayora.
Much like Garrapatero Beach, an adjacent lagoon makes an excellent place for birdwatching, as many species, including flamingos, spend time there. You can also swim or snorkel with the white-tip reef sharks in the water and sun with the marine iguanas onshore. Tortuga Bay makes for a stunning afternoon.
Tortoises in the Highlands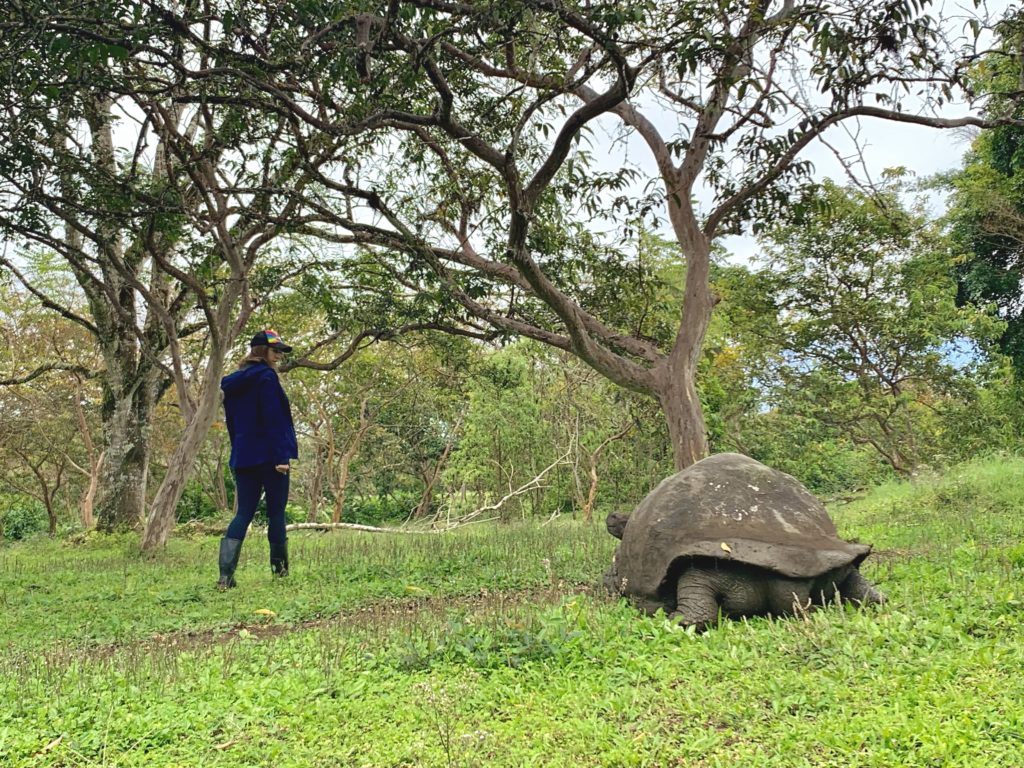 No visit to the Galápagos would be complete without hanging out with its most famous residents! Although there are multiple breeding centers around the Galápagos, it's nice to see wild tortoises who choose to hang out in the highlands. At El Chato farm you can see them eating the grass and chilling in the mud. They come and go as they please and are most visible during the cooler months. You can bike there from town, though it's a long way, or take a day tour.
Los Gemelos – Twin Craters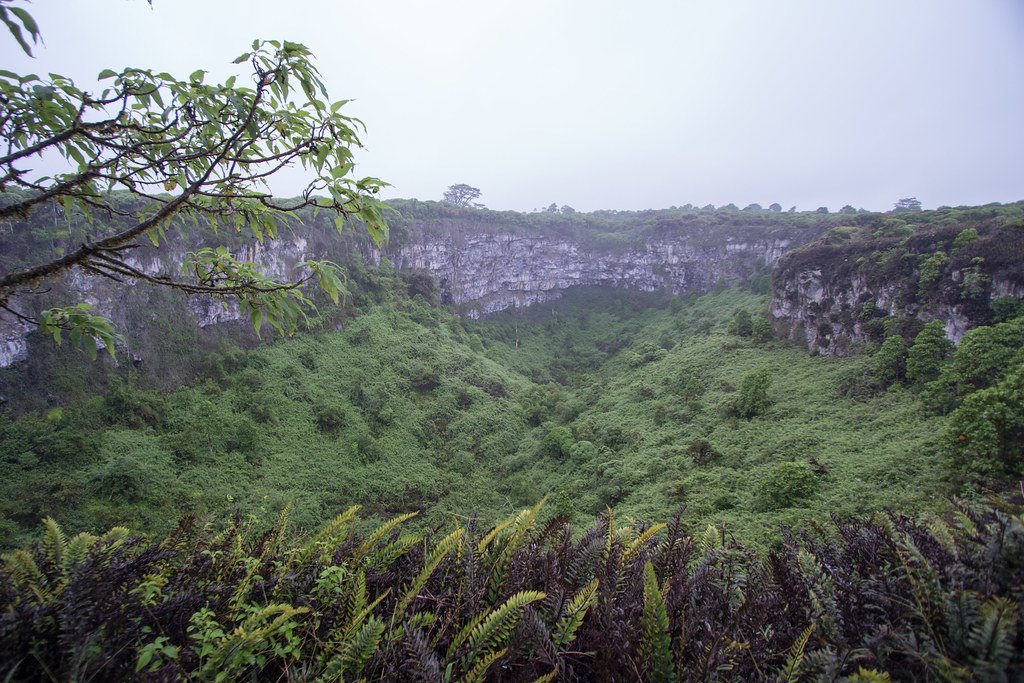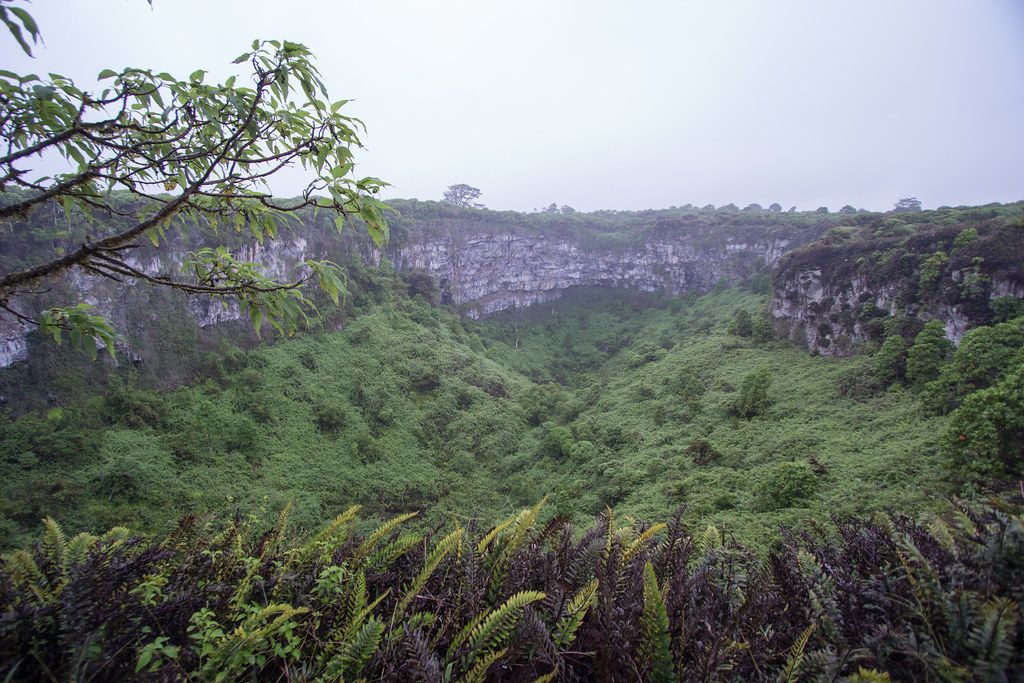 Up in the highlands, two massive geological features sit side by side: Los Gemelos, or Twin Craters. (Spanish literal translation: "The Twins".) The two gaping, identical indentations in the earth are not craters, though: they're actually sinkholes! Los Gemelos sits about one and a quarter miles past the village of Santa Rosa and is on the way to El Chato.
The sinkholes themselves are hidden from the road, so you should get out at the correlating trailhead in order to see them up close. This is a great area to spot vermilion flycatchers and short-eared owls, too.
Eden Islet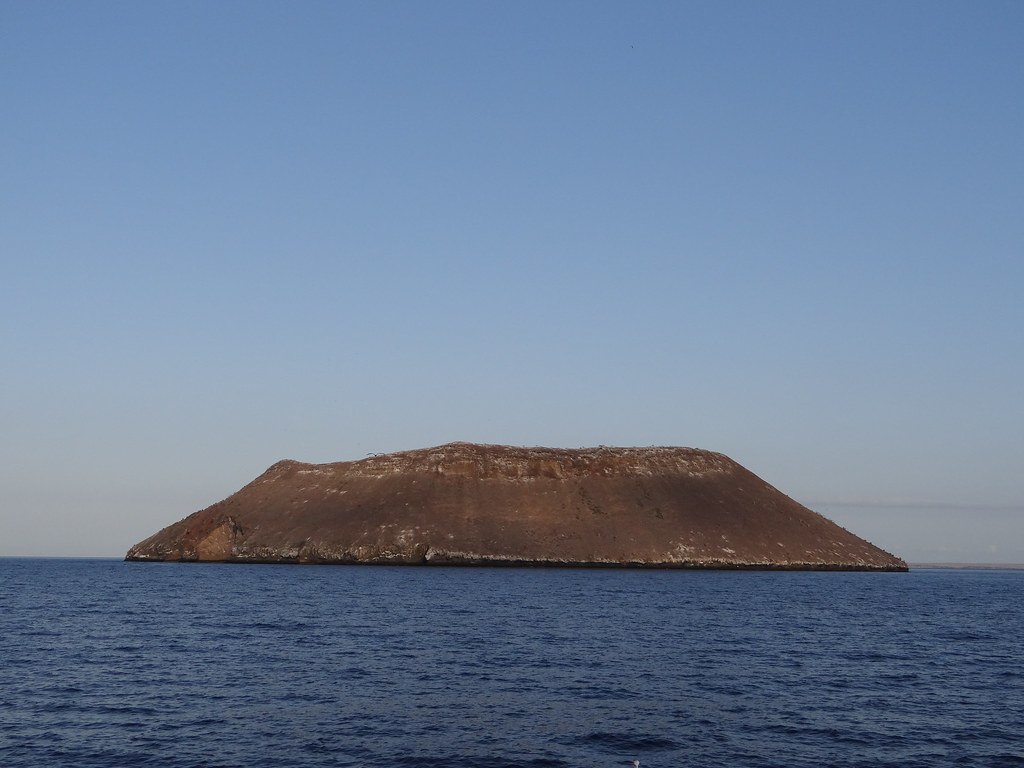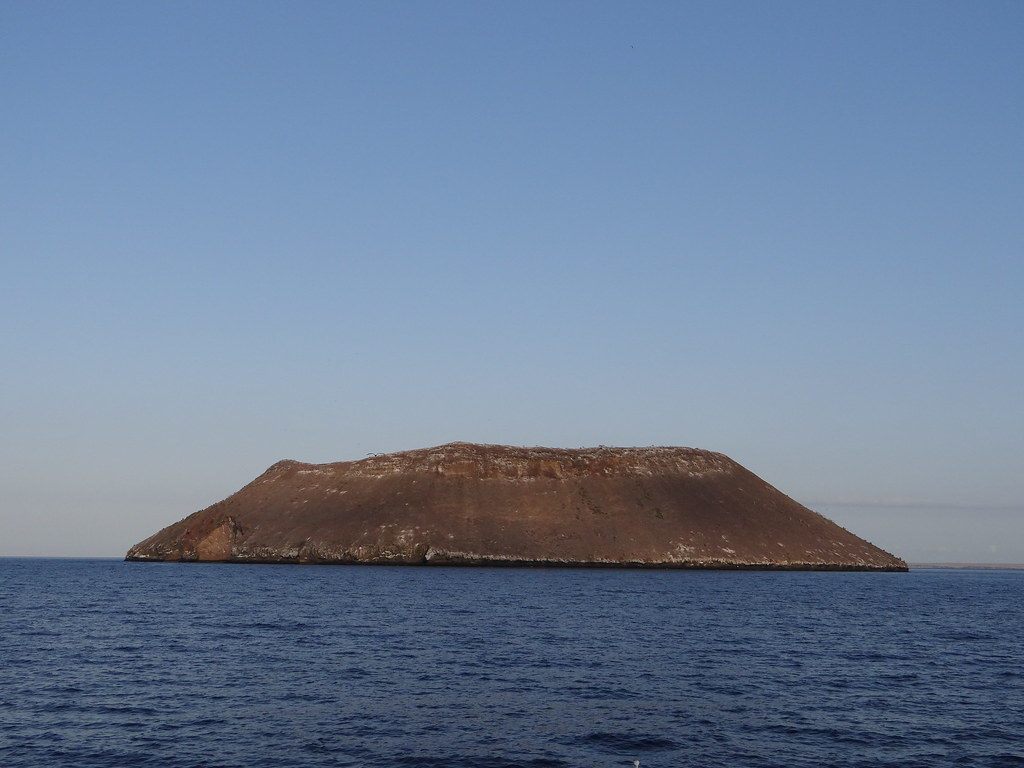 Eden Islet, off the northwest coast of Santa Cruz, is a geographic feature called a "tuff cone" which formed when hot lava met the cold ocean. Today, it is a haven for Galápagos wildlife, particularly for species of exotic birds. (This is a good place to look for the blue-footed booby!)
Be sure to go kayaking or snorkeling in the clear, shallow waters around the islet. You'll likely have to take a tour with a company, since Eden Islet is separated from Santa Cruz by a small stretch of ocean, but booking a dinghy ride out to the islet should be fairly easy and affordable.
Cerro Dragón – Dragon Hill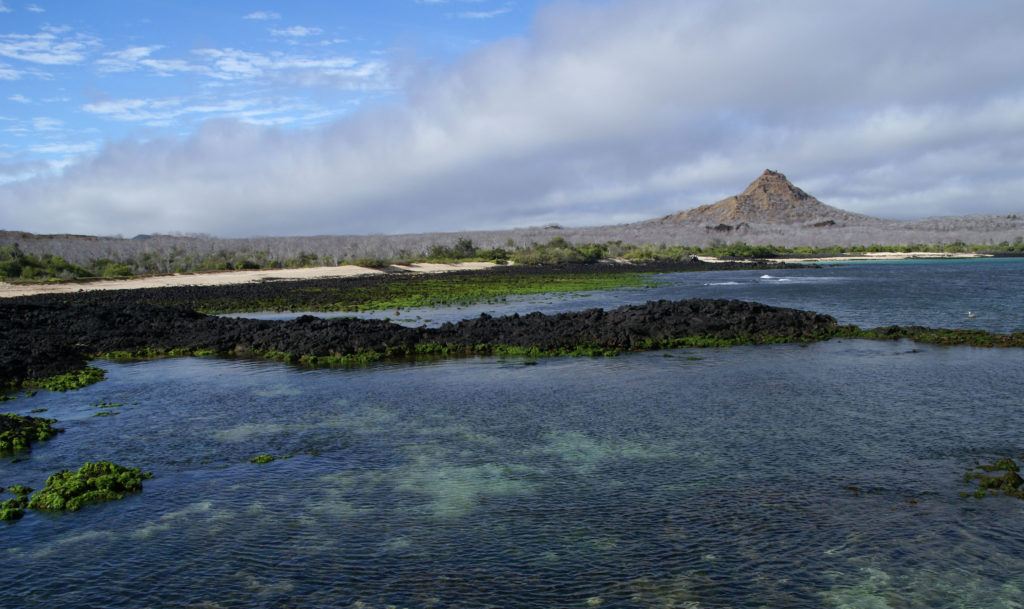 Also on the northwest side of the island is Cerro Dragón, or "Dragon Hill," named for its large population of iguanas. The rocky hill is full of them basking out in the sun. A trail climbs to the summit of the hill and roams through different vegetation zones: you'll see desert, different species of cacti, groves of trees, and more. The area is also a great place to see birds, as finches and other land birds abound and a nearby saltwater lagoon is home to a crowd of flamingos.
Bachas Beach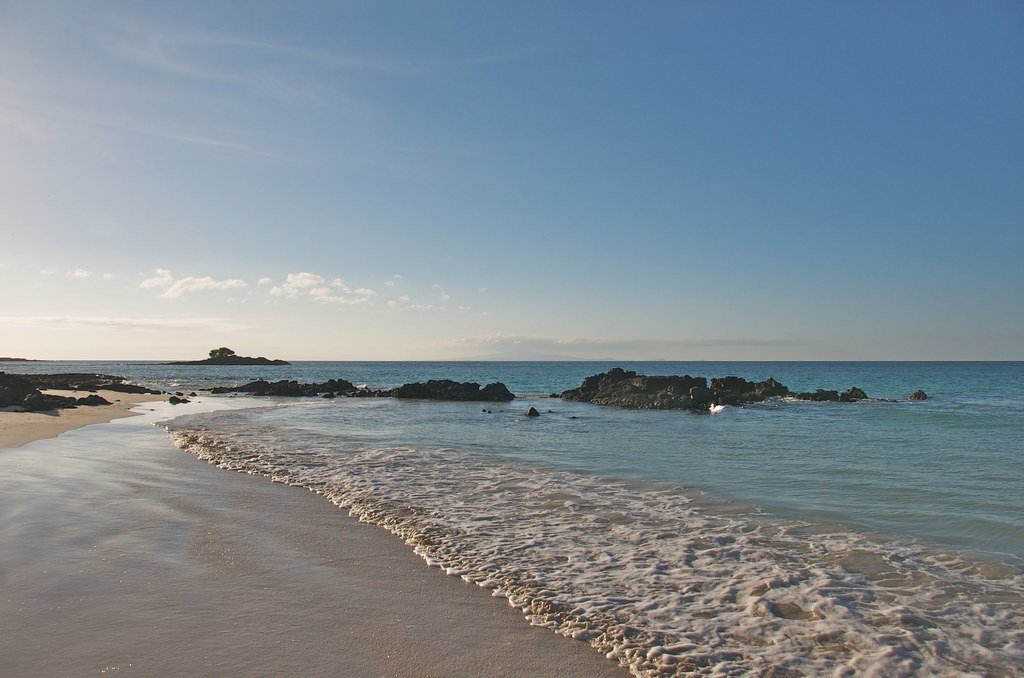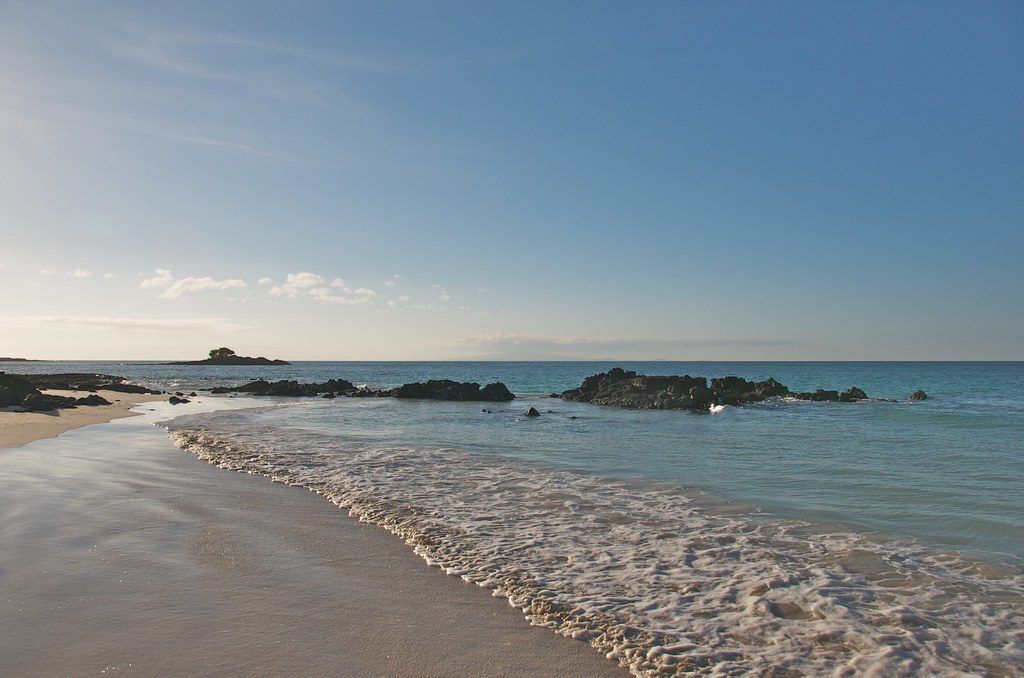 Bachas Beach on the north coast of Santa Cruz, just a quick bike ride from the highlands, offers a pristine white stretch of sand and great snorkeling. The beach is another main nesting site for sea turtles around the island, and plenty of other wildlife can be found around the shore, including Sally Lightfoot crabs, iguanas, flamingos, and other birds. The beach has an interesting history, too: after the end of World War II, the American army deserted its nearby barges, which floated up to the shores of Santa Cruz and were given the name "bachas" by the locals.
Black Turtle Cove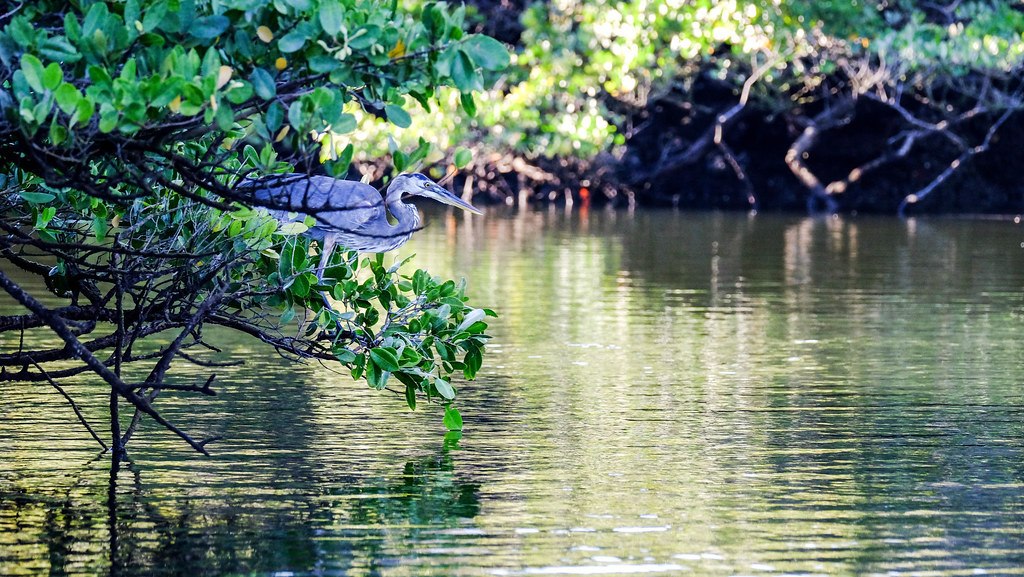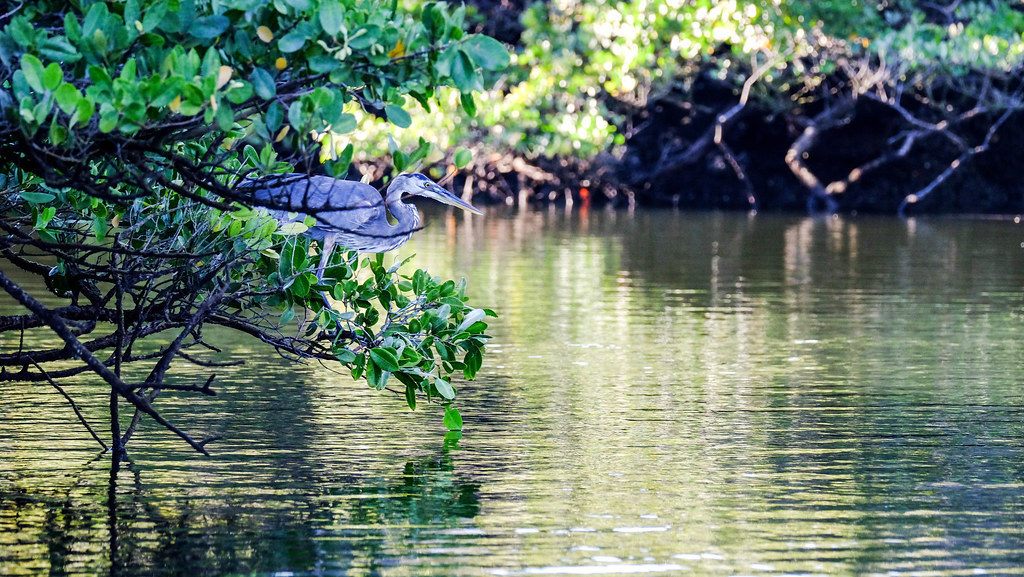 Perhaps the most tranquil experience on this list is a visit to Black Turtle Cove on the north side of the island. The cove is a haven for marine life like sharks, rays, sea turtles, pelicans, and boobies. The area can only be explored by booking with a cruise, or on a panga (a local dinghy), and the small boat will shut off its motor when it gets close to Black Turtle Cove so as to approach in complete silence and not disturb the animals. The cove is also home to three species of mangrove trees: black, white, and red. If you really want to see Galápagos wildlife in its most pristine natural form, this is the place to go.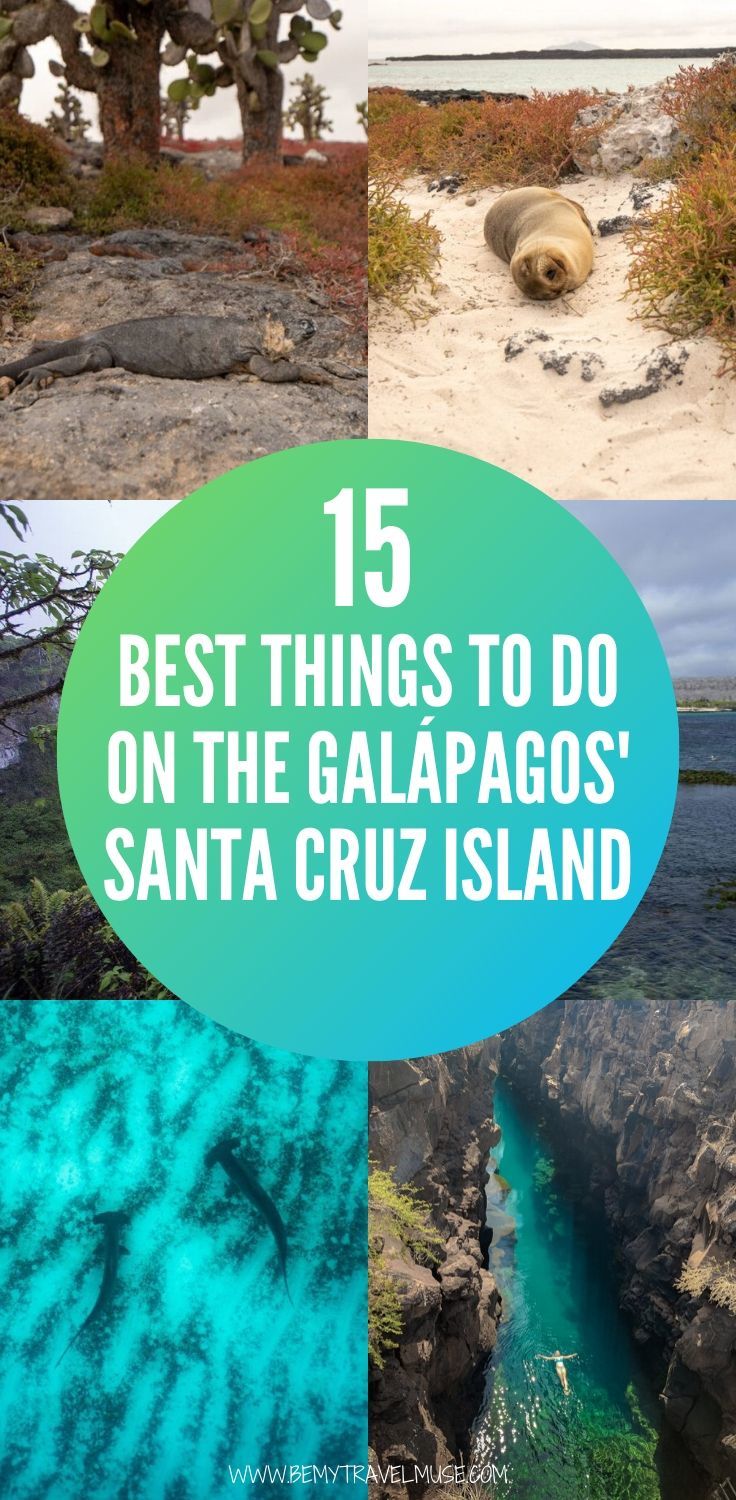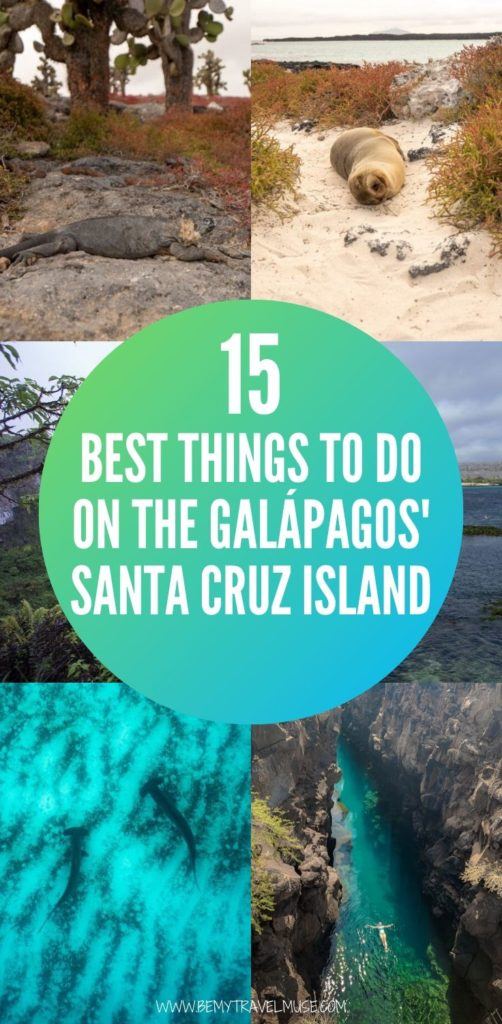 In addition to this list, there are several more dive and snorkeling sites worth checking out. The Bay Tour is offered all around town and is one of the cheapest day trips as well. Whatever you choose to do, you'll be delighted by the wildlife. While there, be sure to check out the other local islands as well. Read more below.
Read More