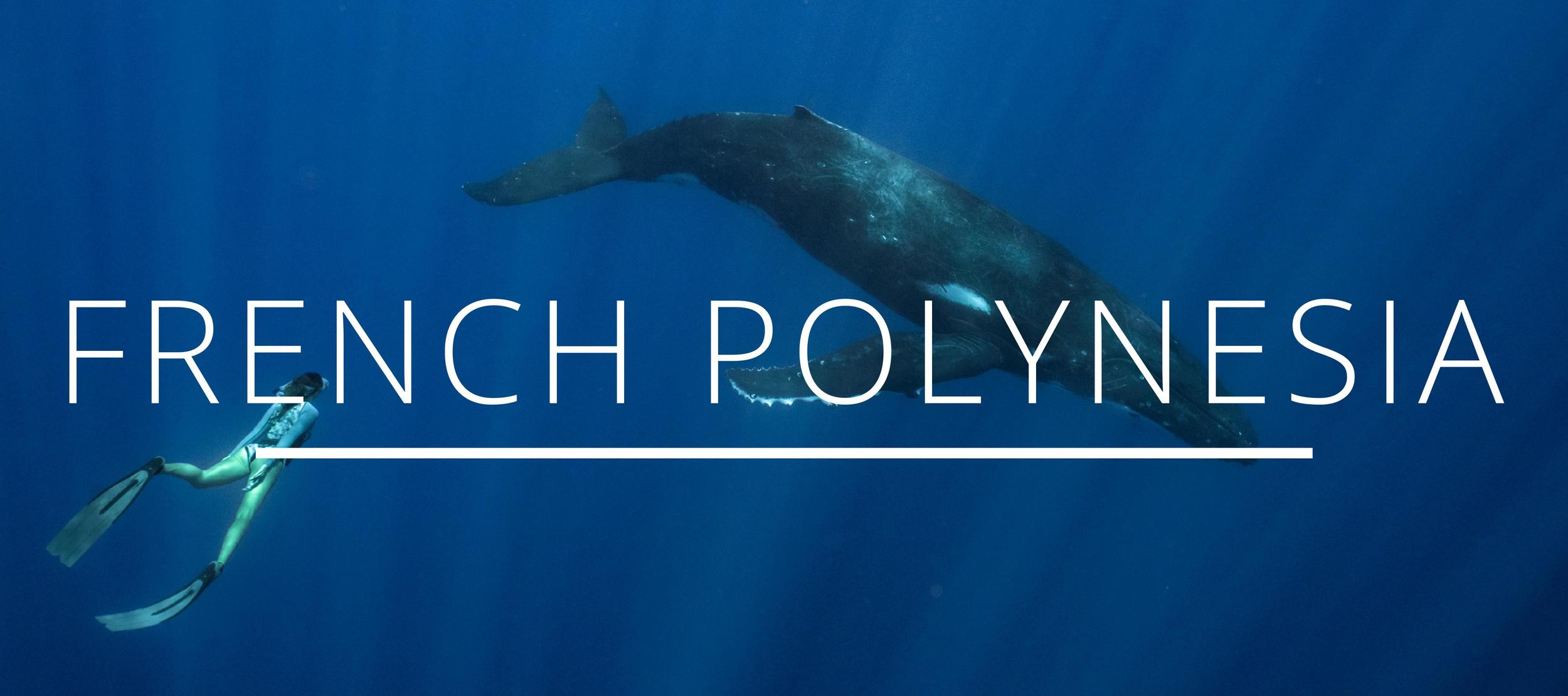 French Polynesia is an island nation made up of several archipelagoes in the glittering South Pacific. I had no idea that this country could be so varied and beautiful, but it was the people who really made me fall in love with it. Throwing out the shaka sign to passers by, the friendliness and hospitality feels genuine.
There are several different areas within French Polynesia that all have different reasons to visit. The Marquesas Islands are jungly and mountainous, Bora Bora and Tahiti in the Society Islands boast overwater bungalows, and there are atolls galore as well. For those who love diving, it doesn't get much better than French Polynesia. This is an overseas country I know I will be returning to again and again.
Where in French Polynesia?

French Polynesia
Watch my vlogs from French Polynesia
Quick Tips
'Hello' and 'Thank You' in Tahitian: "Ia Ora na" – pronounced yo-rah-nah, and Mauru' uru – pronounced mah-roo-roo
'Hello' and 'Thank You' in French: "Bonjour" and "Merci Beaucoup"
Currency

: Pacific Franc

(

click here

for current conversion rates)

Visa

: 

90 day visa-free available for most nationalities (

click here

 for more information)

Solo Travel Friendliness

: The French Polynesians are, hands down, some of the sweetest people I've ever met in my life. I felt welcome everywhere I went – despite the language barrier, everyone I met was ever-smiling, warm and friendly. That being said, most areas including Bora Bora and Tahiti, are such honeymoon destinations that you may find yourself at times awkwardly sandwiched between honeymooners at restaurants and excursions, but that should not stop you from visiting those islands, or the many others! 

Climate

: Dry and pleasant from June – Sep (Society/Tuamotu Islands) or Aug – Nov (Marquesas) in the tropics (elsewhere hit and miss, Australs slightly like Society/Tuamotu). These are also the busiest months with more tourists and potentially higher prices. To save cost, travel during shoulder seasons (May, October, July (Marquesas), or late December/January (Marquesas)

Best SIM cards

: Vini – cards can be purchased at the airport and designated sales points. Coverage is fairly limited and you are likely to only get enough data for essential tasks like navigating and such.

Random useful tip

: Saying hello in Tahitian goes a long way, and just about everyone will say it to you with the hang loose sign. 
Accommodation
Budget Solo Travelers ($30 – $50): There are only a handful of hostels in French Polynesia, which cost about $30. However, you can quite easily find budget private rooms on Airbnb and Booking.com for less than $50, and they usually come with a pool and complimentary breakfast. The Internet at most budget accommodations will not be fast, if provided at all, so you can expect to be offline most of the time. If you are really on a budget, there are campsites.
Mid Budget Solo Travelers ($55 and up): In Bora Bora, you can either stay in one of the mid-range hotels that cost about $100 – $150 per night, or live like a queen in one of the big luxury hotel chains like St. Regis, Four Seasons and the likes, which can cost about $2000 per night. Options with an in-between price point are, for some reasons, fairly limited. In Tahiti, there are more mid-range hotels that cost about $55 – $160 per night.  
Transportation
Getting There: The only international airport in French Polynesia is Faa'a International Airport, situated in Tahiti. The island's isolated location means expensive flights, though I was able to fly in at just $801 through awesome travel deals. Most flights to Tahiti include a stopover in Australia and Auckland. From the United States, there are direct flights from Los Angeles, Honolulu, and sometimes San Francisco (seasonal).
Getting Around: On the island, renting a scooter is the best way to get around. The roads are calm, and you can stop whenever you want (trust me, you will want to!). Some hotels provide bicycles for their guests, which is great for a quick ride to the restaurant or beach. Renting a car is very expensive, I'd only do so if I have at least 3 other people to split the cost. An air pass ($350 – $748 + extensions, except Marquesas pass up to $1100) will make more sense if you plan on doing quite a bit of island hopping. If you have more time than money, and are willing to get off the beaten path, some cargo ships are happy to take people in for as low as $14, though that would require you to speak at least some French and rely on your luck!
Food
Local Snack Bars and Food Trucks ($10 – $15): Stick with local food, which include fresh seafood, suckling pig and more coconuts than you can imagine. Eat at snack bars and food trucks, and you can easily keep your daily food budget under $15 and likely eat better food than what the restaurants could offer.
Restaurants & Bars ($15 – $50): A dinner at a mid-range restaurant costs about $20 – $30. Most hotels have in-house restaurants and you can expect to pay about $25 – $35 for a meal. There are plenty of bars and night clubs on the island, though alcohol tends to be expensive.
Things to do
Diving and snorkeling: It's a stunning world down there! With more than 1300 unique fish species and colorful coral reefs everywhere, you wouldn't even know where to look. The diving condition is fantastic, and even just snorkeling is amazing. My favorite diving spot in French Polynesia is Fakarava, and I'd highly recommend you checking it out!
Swimming with whales: Swimming with whales will be one of the more life-changing experiences of your life should you choose to do it. It's moving, humbling, and awe-inspiring. In French Polynesia, humpbacks travel to Tahiti to birth their calves in the calm, warm waters off the island from August to October, making it the perfect time to swim with them. Tahiti and Mo'orea are the main spots to swim with whales.
Island hopping: I mean, there are 118 islands (67 inhabited), after all! As mentioned above, consider getting an air pass if you plan on doing a bit of island hopping. The beaches are pristine, the water perfect for swimming, on some islands you might not see another soul all day – what more can you ask for?
Hiking: There are many mountains and jungles on islands like Tahiti, Moorea, and the Marquesas. Typically, you'll need a guide to find the trailhead and keep to the trail, since most trails are not well-marked.