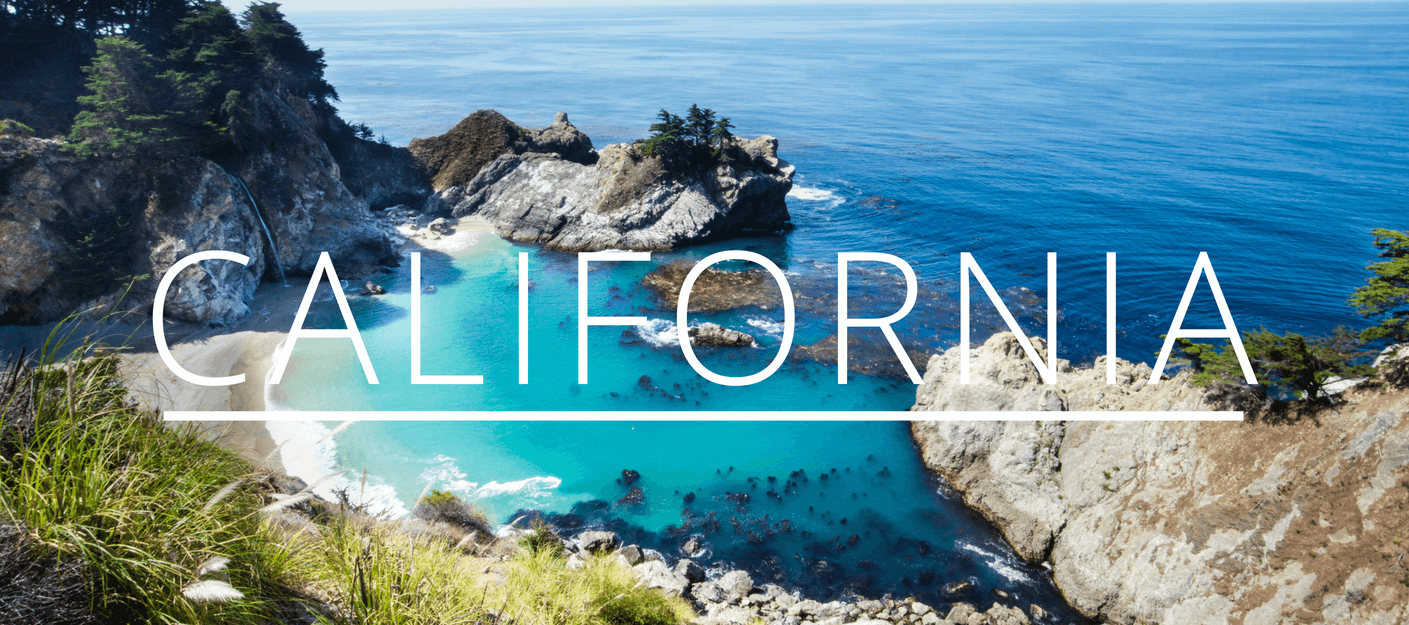 California has long enchanted poets, actors, photographers, writers, painters, and artists of all kinds. With an economy the size of India and a population the size of Canada, it's almost like visiting a country unto itself when venturing into California.
Prepare for sun, beautiful people, and gorgeous landscape varying from the biggest trees in the world to some of the most famous mountains and slopes, best-known beaches in the world, and the fame of Hollywood when you visit this fabulous state.
Where in California?

California
Watch my vlogs from California
Accommodation
Budget Solo Travelers ($20 - $30): For travelers on a shoestring budget, camping and even couchsurfing are popular in California, and it's a good way to meet the locals too. In major cities like San Francisco, San Diego, and Los Angeles, expect to pay about $25 - $30 for a dorm. Fresh linen, free Wi-Fi, and breakfast are pretty standard across all hostels.
Mid Budget Solo Travelers ($35 and up): Cheap motels are widely available, and they are usually located along the highway. Expect to pay about $50 - $60 for a basic private double at the popular chains like Motel 6. Airbnbs average at about $50 for a private room, and at about $100 for an entire unit. Fun fact - Airbnb started in San Francisco!
Transportation
Getting There: The main international airports are Los Angeles International Airport and San Francisco International Airport. Direct flights are available from most of the other major cities. Be prepared for a 30 – 60 minute wait through security, and don't forget that if you have a layover in the US from abroad, you'll need to collect and re-check your luggage. From its neighboring states like Oregon, Nevada, and Arizona, you can enter California by car, bus (Greyhound is the main long-distance bus company), train, and air.
Getting Around: Biking is a fun way of getting around the beach cities, especially on the boardwalk, but be forewarned that cars are not really looking out for bikes in major cities. Public transportation is reliable in the Bay Area, but in LA and most of San Diego, you'll have a tough time without a car. In San Diego, trolleys are available in some neighborhoods.. Taxis are metered and widely available, but I'd suggest using Uber and Lyft, particularly Uber Pool and Lyft Line which allow you to split the ride with other passengers. Sometimes the conversations in the car are tons of fun!
Food
Grocery Shop & Cook Your Own Food ($5 - $10): To save money, you can cook your own meals by buying your own groceries at the local supermarkets and farmers markets. There are also all kinds of small casual eateries and food trucks that sell fresh, delicious snacks and mains for cheap. California is mecca for Mexican food lovers, though with such a melting pot of cultures, you can find anything you want at just about any price point.
Restaurants, Cafes & Bars ($10 - $30): Whatever you have in mind, and whether it's for breakfast, brunch, lunch, dinner, or even a late night feast, California has it. The diversity is incredible, and because of the stiff competition, you can expect good food with best value for money almost everywhere. A meal at a sit-down restaurant costs about $15 and upwards. A full course dinner starts at about $30. Cafes are plentiful and they are usually the place to get brunch or a good late-afternoon coffee. Nightlife in most parts of California is amazing, with great bars, cool music, delicious drinks, and an awesome vibe all around.
*Tipping: Make sure that you tip in California, including taxis, all restaurants, and hotel room cleaning staff. It's customary to tip 20% in restaurants, which may seem high, but it's our culture and unless the service is particularly bad (go ahead and let them know, and they may refund your meal), it's expected.
Things to Do
Take a Pacific Coast Highway Road Trip: Personally, I think the best way to see California is through a road trip by car. Specifically, take one along the Pacific Coast Highway. You will see Los Angeles, Santa Barbara, Big Sur (be sure to check if the highway has reopened there first), San Francisco, South Lake Tahoe, and Arcata, with more fun and flexibility than taking the bus. It's more popular to go from north to south on this route because you'll be in the lane directly next to the coast and have better views. Check out my blog post for the full guide!
… Or an American Southwest Road Trip: This is, hands down, one of the best road trips in the world. I used to think that the best things to see were international until I did the American Southwest road trip and realized what incredible canyons and wide open spaces I'd been missing all this time that were never all that far. Gear up, because this is one of the finest adventures in the wild west!
Fall In Love With the Lost Coast: The Lost Coast is an underrated utopia. Located in Humboldt County, it is relatively unknown, and that surely is its saving grace and the reason why most of the beaches are almost devoid of people - pristine, wild, and rugged. I've traveled the world, and I've been blessed to see some amazing natural phenomena the world has to offer, but honestly, nothing compares to the Lost Coast. I recommend grabbing a book and spending a few quiet days here.
Visit the Last Free Place in America: Entering Slab City is like entering a new dimension. Most people go there to see Salvation Mountain, a massive art installation created by Leonard Knight to express his love and devotion for Christianity. However, this place is not just for Christians, and I think that anyone could find the artistic style appealing. Drive further in and see the community of 150 who live there year-round. This isn't just a squatter community – Slab City is a place for people to create art, live off the grid, be de facto anarchists, or simply have a place to go when the cash flow runs dry. The place has a life and personality of its own, and it is like no other place on earth.
Fly High Over Orange County: Have you heard that sunsets are better in Southern California? It's even better if you can see it from high above. Engage with an aviation company that offers flight tours and you will see what I mean. Mine took us from Newport Beach down the coast all the way to Dana Point and back. We also passed Laguna Beach, Corona Del Mar, and all of those landmarks often seen from the ground but never from up above like that. It was pretty magical.
Apps to download 
Roadside America (locate attractions, statues, and sunset points – perfect for roadtrips), Waze (for navigation)
California on @BeMyTravelMuse's Instagram