For the final stop on Mom and my journey following my Grandmother's journal around Europe, we continued along the Alps and landed in Zermatt, Switzerland.
Why didn't anyone tell me before that Switzerland is so dang beautiful?
This was the place Granny went into the most detail about regarding the landscape. She branched off from the group one day to explore the Matterhorn surroundings on her own, noting that the guide "hadn't done his homework" (Mom and I couldn't stop laughing about that, reading it to ourselves in her voice) by telling her it would be a waste of time to take a train, the Gornergrat, up to it.
The train she referenced is pretty touristy now, so that was a big change from 30 years ago when Granny took it pre-fame. Mom put the veto on that idea pretty quickly given she's been in Zermatt before and knew it was both pricey, at about $100 per person, and way too crowded these days.
Instead, we opted to go for a hike, just like we'd done in Heidelberg, Innsbruck, and Ahrntal in the days before.
Edelweissweg 
It was mid-July and a hot one at that. Mom had been there just a year before around the same time and they were wearing gloves and winter jackets, but this time around, we were sweating in the hot sun and the Matterhorn had just a bit of snow left at the top.
I can't decide which is better. Perhaps a little something in between?
What immediately made me fall in love were the wild flowers. They were just about every color one might paint a baby's room from white to yellow, purple, pink, and blue.
The hike can start from the town of Zermatt itself but Mom and I were staying at a cute guest house a gondola ride up at the Hotel Silvana in Furi. The trail goes through Zmutt, then Stafelalp, followed by Schwarzsee. (Get a good map before you set out hiking)
After a few miles of flatness you'll come to a steep climb upwards that will peak with an incredible view of the Matterhorn. It's a bit of a challenge but not too bad.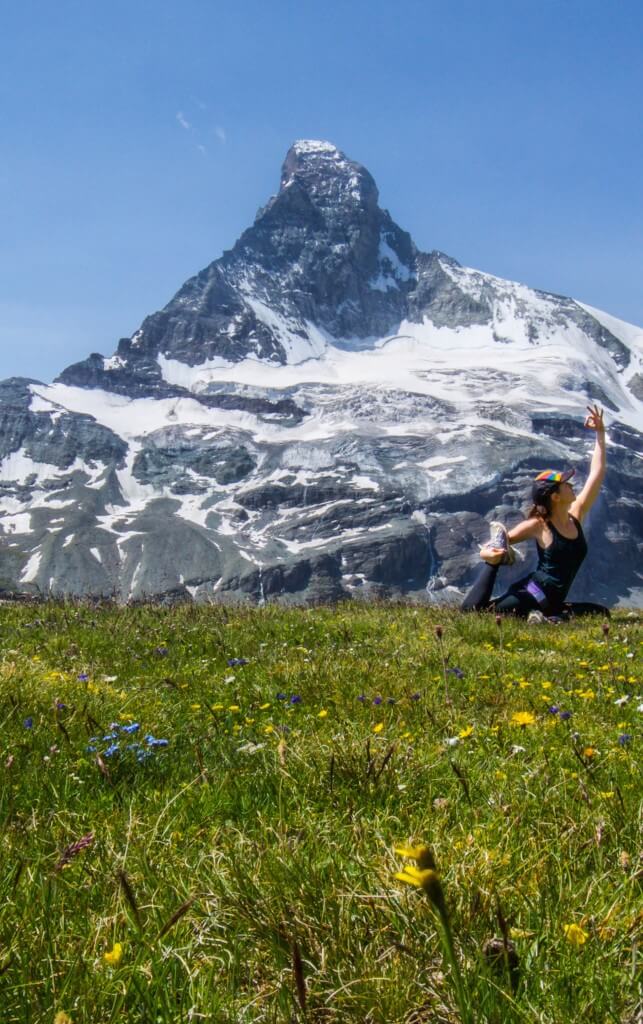 Shortly thereafter, another guesthouse along the way called Hotel du Trift is the perfect spot for an apfelschorle (apple juice and sparkling water mixed together – a favorite of mine ever since moving to Germany) and soup with sausage in it. The owner teased us mercilessly for coming inside when it started to sprinkle a bit outside. I liked him.
The hike involves a lot of ups and downs from there, and, it depends on which way you go whether you take the gondola back down to Zermatt, or in our case stay higher up since we were staying just next to the gondola. Mom was a bit winded from the hike and I have to admit it was a long and somewhat challenging, but beautiful and rewarding, one. In total we hiked about 12 miles (19.3 km), in the summer heat.
Stellisee
Our final stop of Switzerland and therefore our trip was the Stellisee, a lake that, when completely flat and on a clear day, mirrors the Matterhorn.
This famous lake is a photographer's dream when the conditions are right, and especially at sunrise as it creates a mirror for the Matterhorn. If you want to catch that, stay at the top at Fluhalp or look into camping.
We, however, made a day trip out of it. Unless you want to take several hours to do the very the steep climb, take the funicular Zermatt near the train station to Sunnegga, then the gondola to Blauherd.
From there you can either take a higher, more challenging hike to Stellisee or the flatter, short one. We accidentally aimed higher and it was steep but rewarding just the same.
The lake wasn't flat that day, but I still thought it was quite beautiful, if not a bit over-popular for me.
Stay and Eat
We stayed at the Hotel Silvana, which is a family-run joint (seriously the son is a carbon copy of the dad) owned by the brother of the guy who owns Hotel du Trift.
Mom picked this hotel since she had stayed a few times before (she is a Zermatt enthusiast) and she picked well. I liked this place because it was cute and peaceful, had a nice breakfast spread, and the dinner each night consisted of four delicious, meaty courses and cost about $45 per person, and a beer was around $8.
That would be expensive for anywhere other than Switzerland, where a burger at a restaurant back down on the main drag was $20. Seriously.
It turned out to be a much better value, plus way more peaceful, eating at the Hotel Silvana than it was down below in Zermatt, especially given the increased activity since it was just a week prior to the 150th anniversary of the first ascent of the Matterhorn at the time.
Overall, I was truly impressed by Switzerland and if it didn't cost an arm and a leg to travel there, would probably spend a lot longer exploring and trekking through the Alps. One day, when money is no object, I'm sure I will do just that.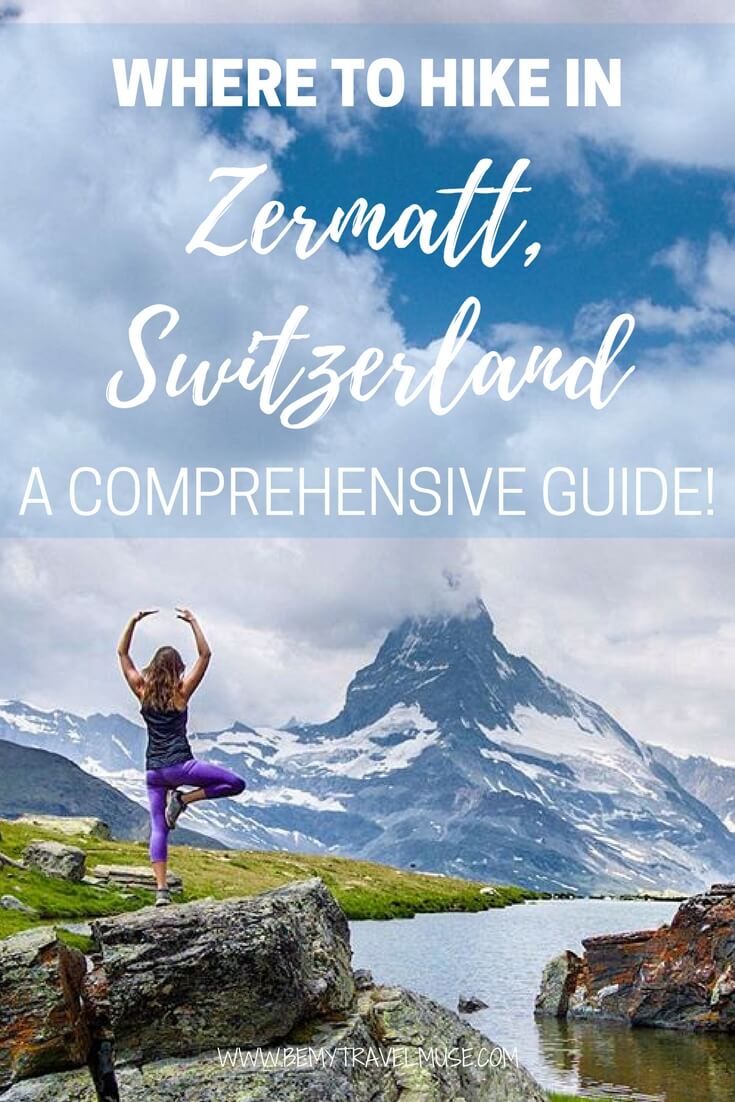 Thanks Granny, for taking us around the Alps with you. Until the next chapter, I think of you always.