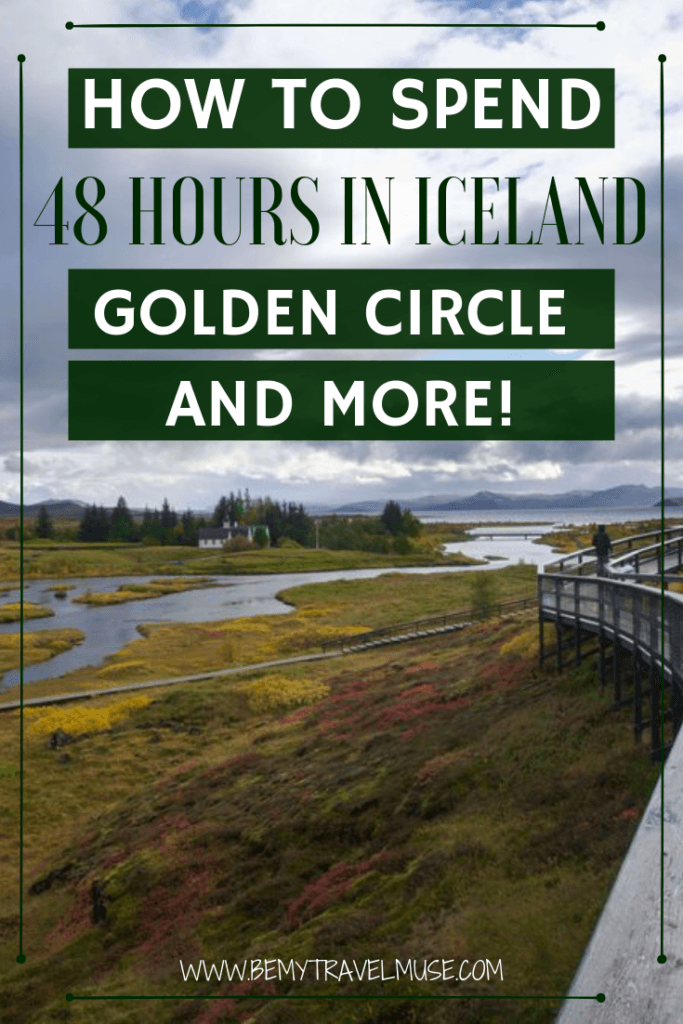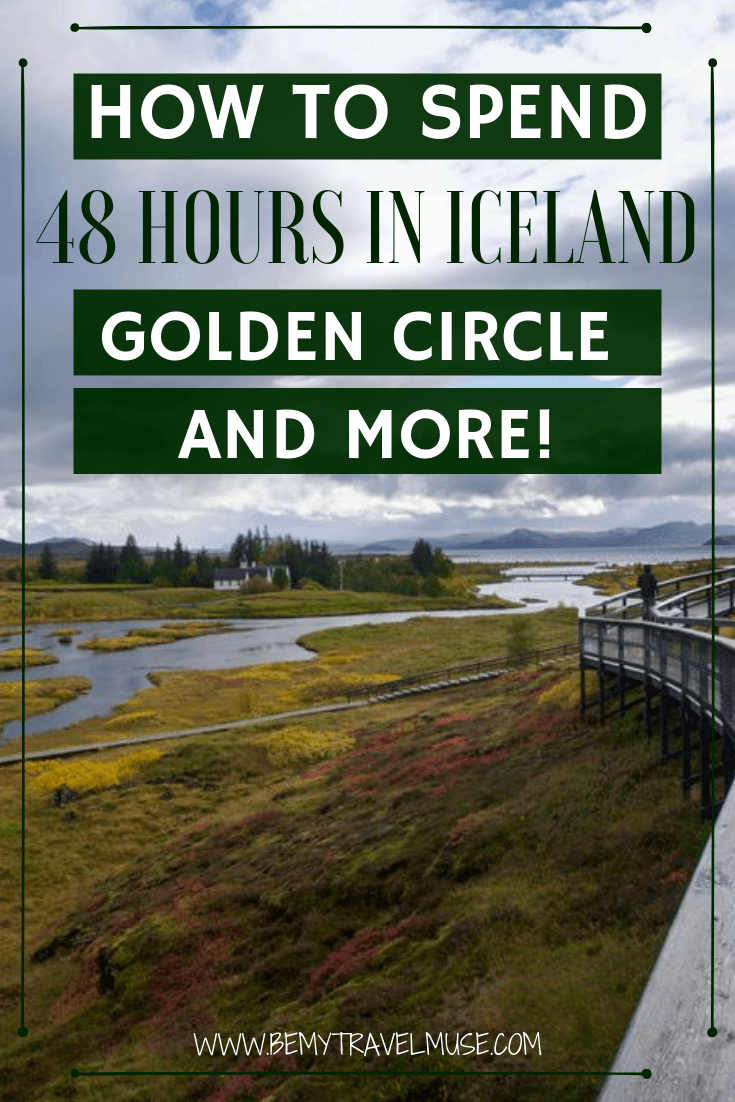 These days more and more cheap flights, especially from the East Coast of the US, are offering long layovers in Iceland en route to Europe. If you stumble across one of these fares, you're in for a real treat.
Iceland is a country with so much beautiful scenery, and plenty of it close to Reykjavik, that even with just 48 hours there, you can see tons of awesome stuff. Best of all, you can self-drive to maximize the freedom and lower the costs associated with this otherwise expensive country.
Iceland's Golden Circle is drivable in just one day given the driving time is only 3-ish hours. Allow for a full day of exploration, though, starting early in the morning so that you can fully enjoy each stop. Then, save the next day for more lake and geothermal pool exploration just south of Reykjavik.
First off, here's the perfect Golden Circle self-drive itinerary:
Iceland Golden Circle Self-Drive Itinerary:
Þingvellir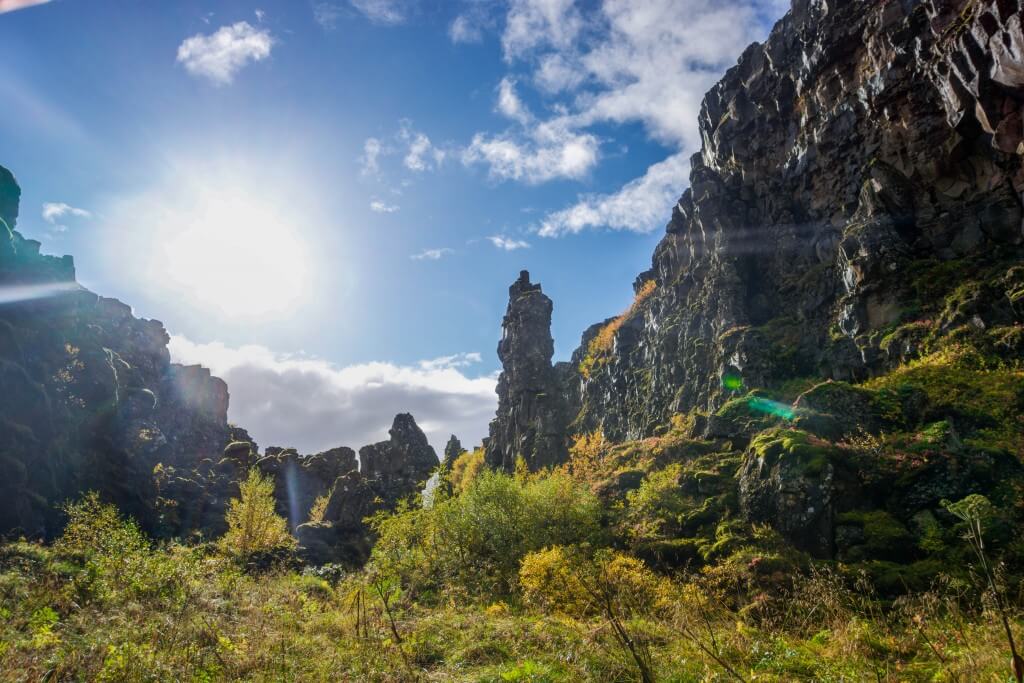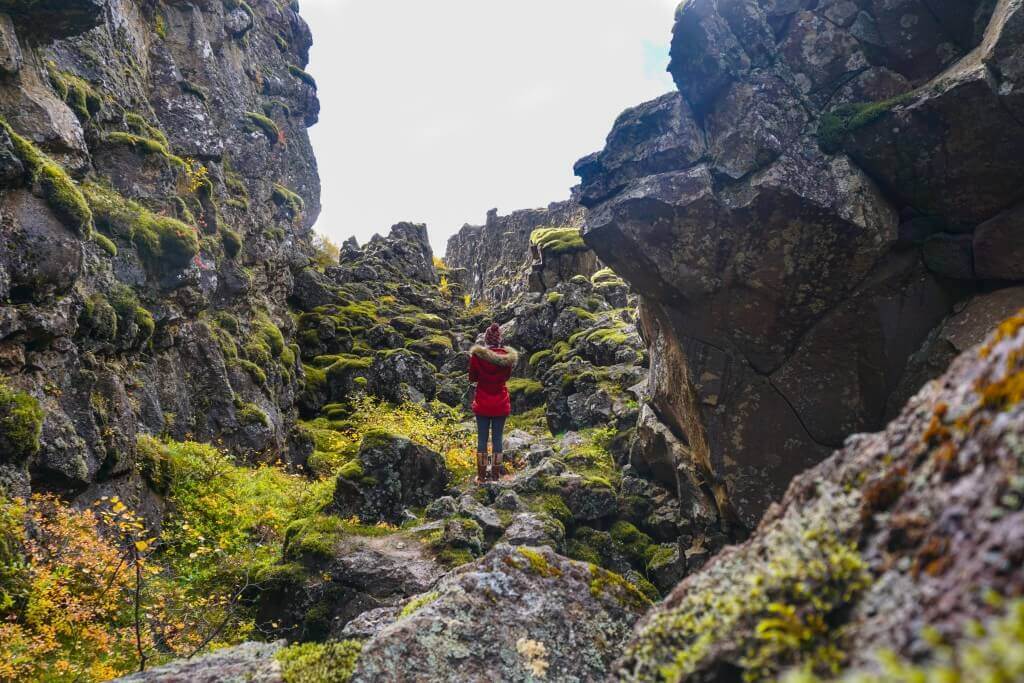 What I loved about Iceland was that all of the national parks were free. The rumors that Iceland is expensive are true, but at least little things like this don't set you back any krona.
This national park is full of cultural, historical, and natural significance for Iceland. It marks the convergence of the North American and Eurasian tectonic plates and is also where the Icelandic Parliament was established.
There are several rift valleys throughout the park, some of which you can dive and snorkel in, with incredibly clear water. Others are full of rocks, beautiful green grasses, and red leaves.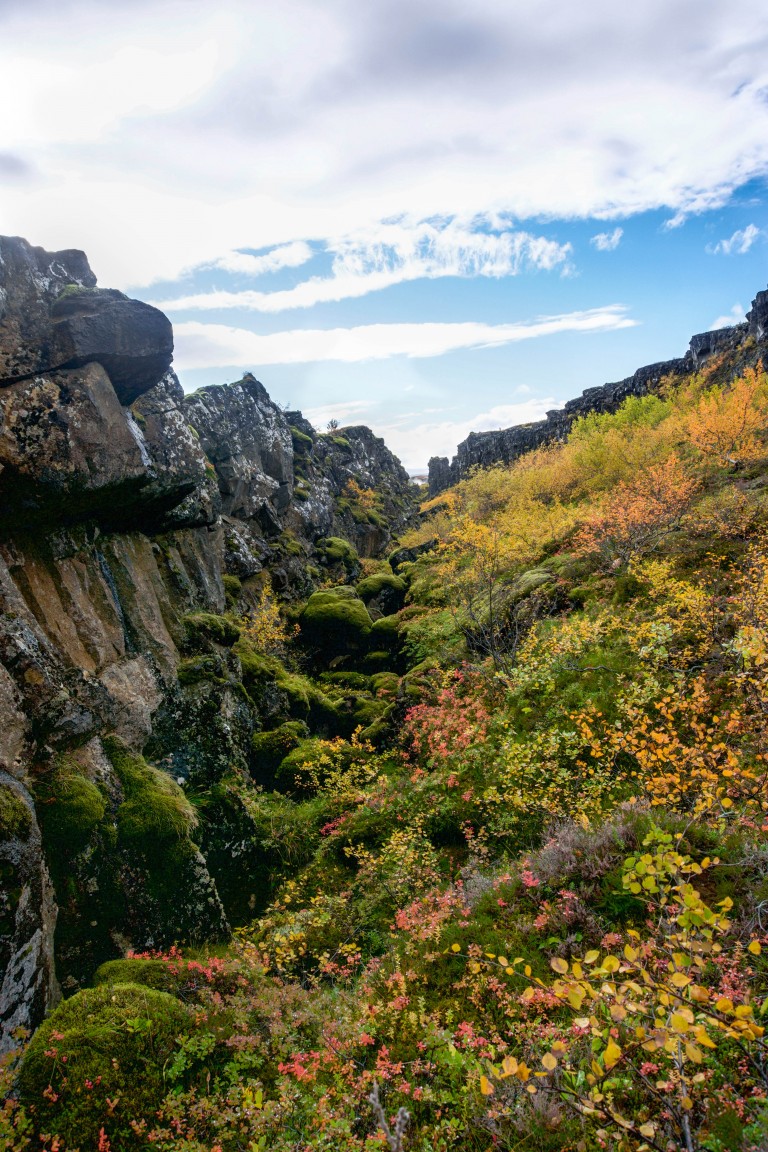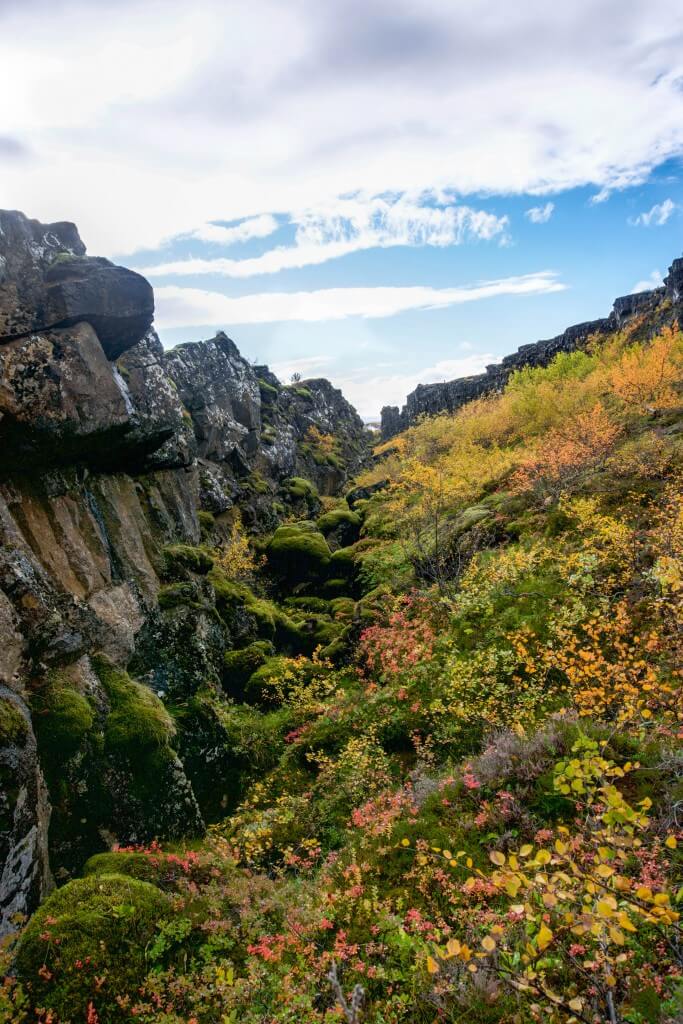 The area became a World Heritage Site in 2004 and borders Iceland's largest lake. One could easily spend an entire day just in this park and Maksim, my travel buddy, and I devoted several hours to it.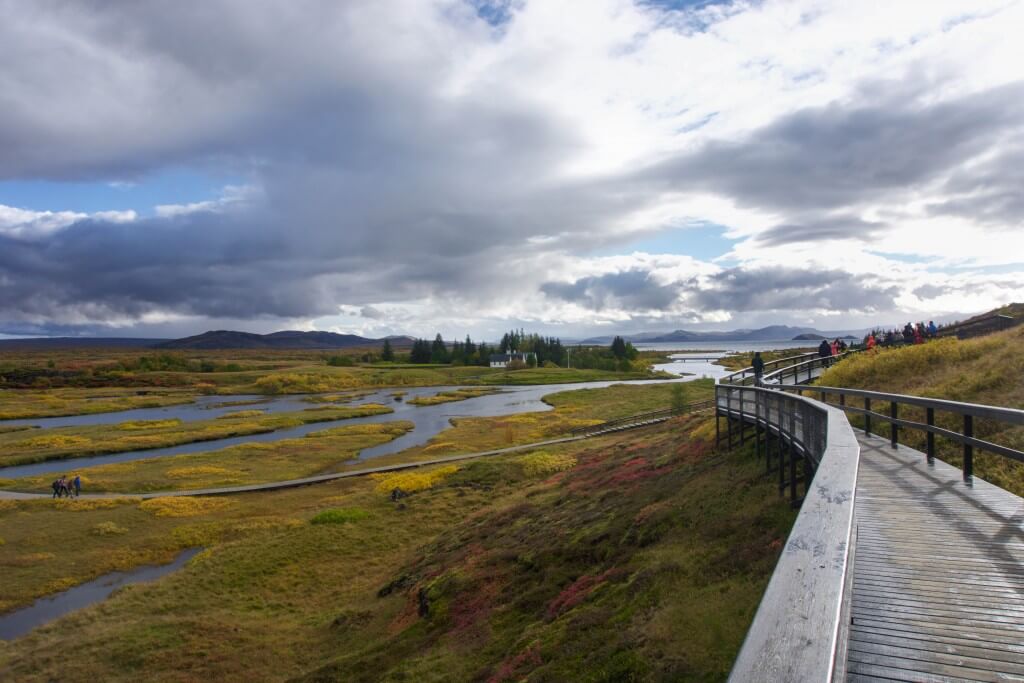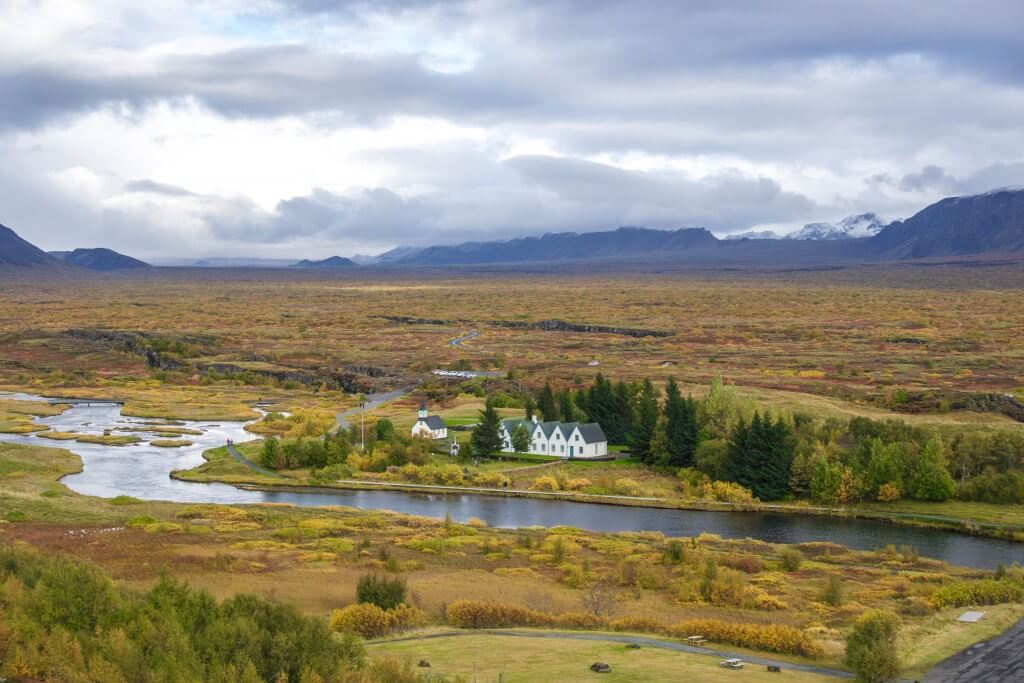 Haukadalur
Having fun trying to pronounce these names yet? Here's an easier one: Geysir.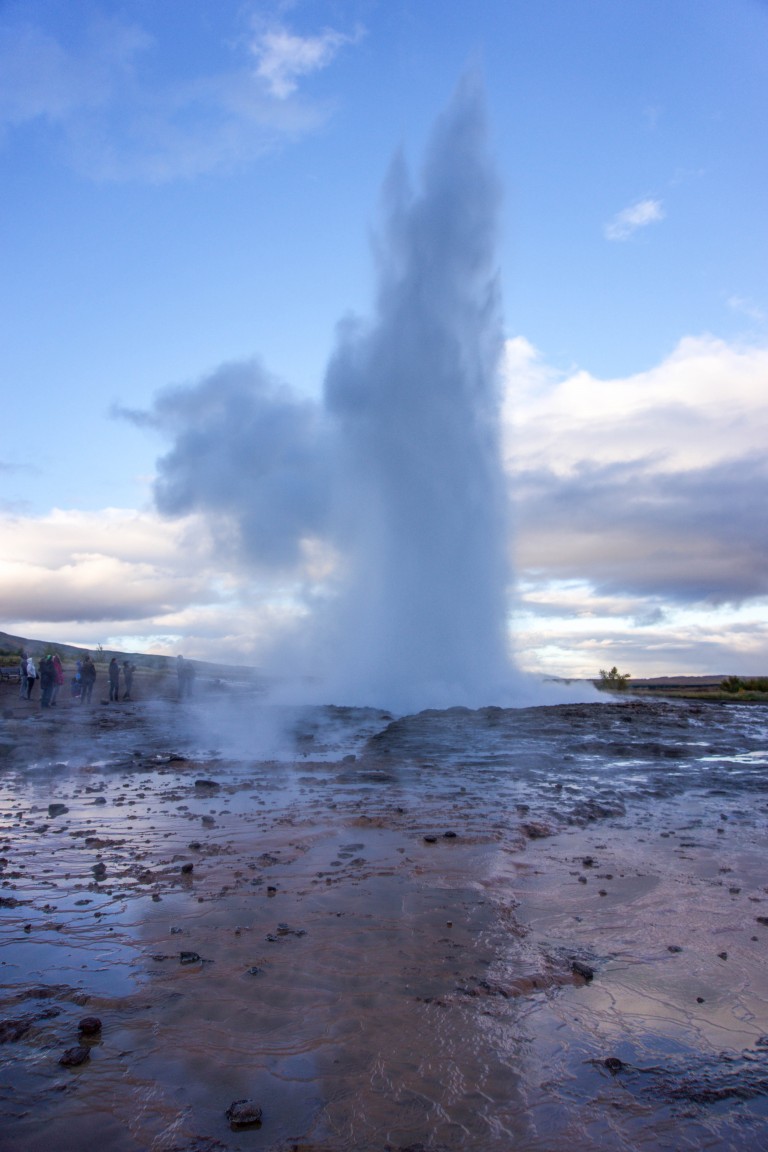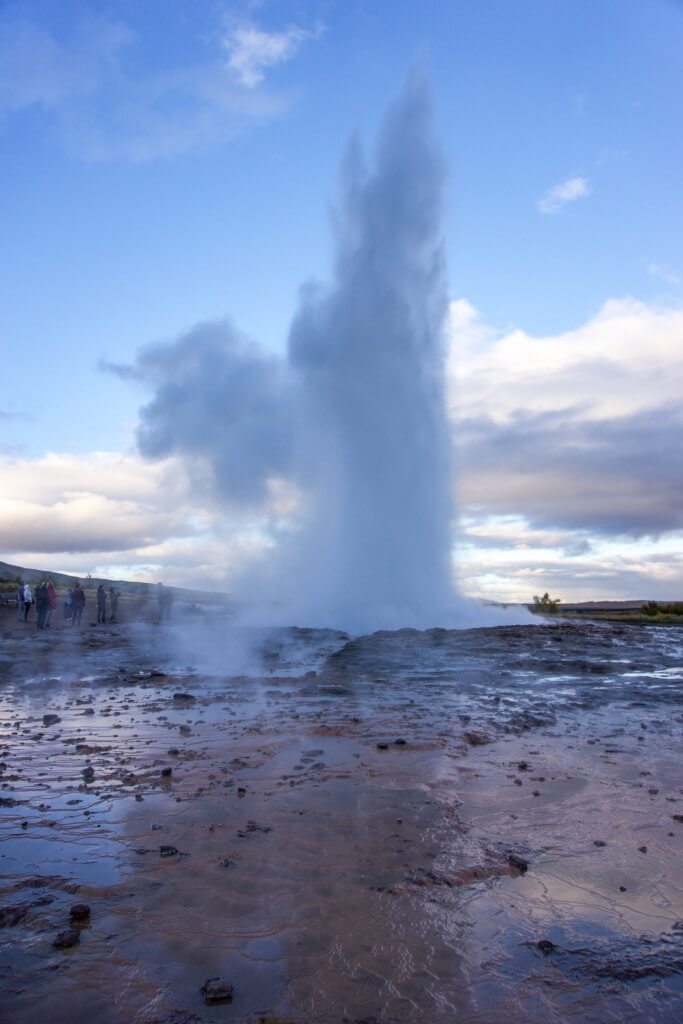 The Strokkur geyser shoots up every 5-6 minutes and the larger one, Geysir, rarely goes off anymore, but I sure wish I'd been able to see it!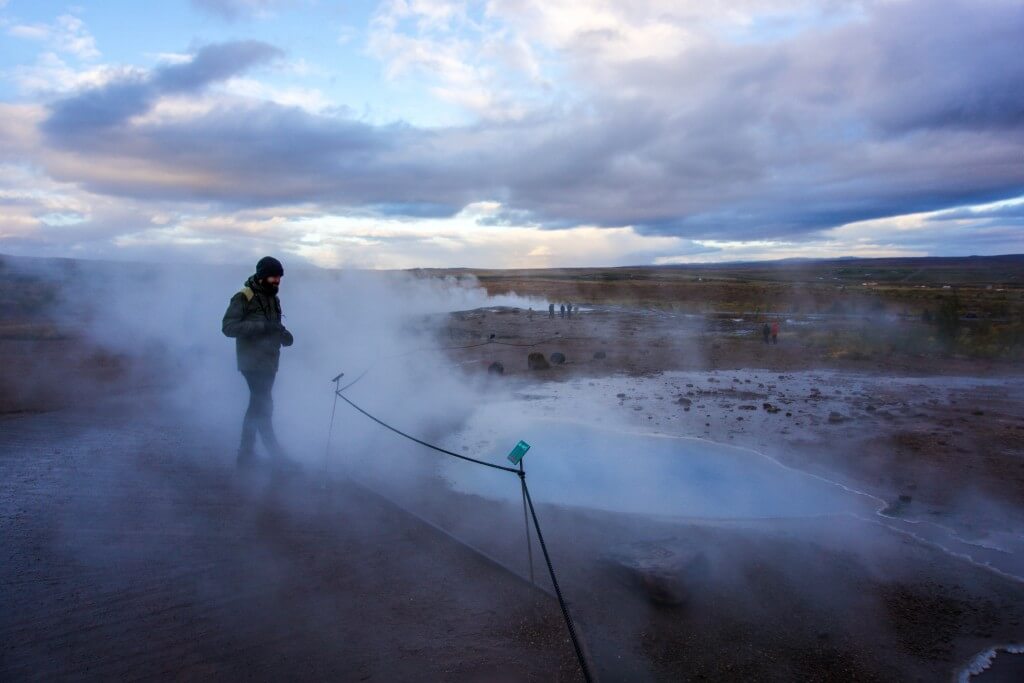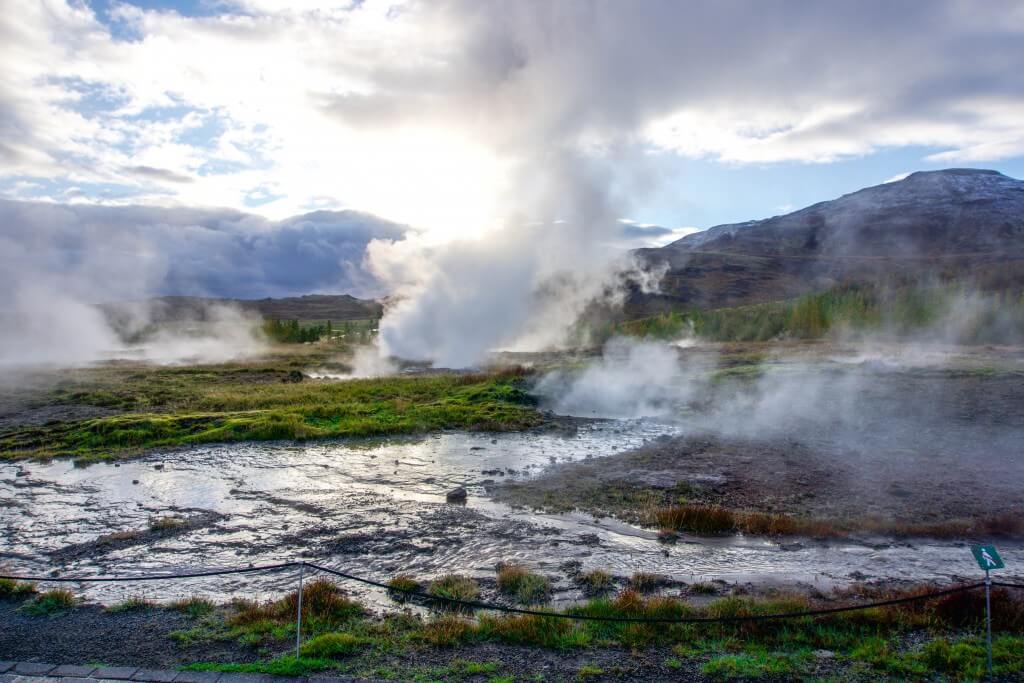 The area was formed by earthquakes and the bubbling, sulfuric pools are simultaneously beautiful, crystal clear, and full of not-so-lovely smelling fumes. If you've ever been near an active volcano crater before, you'll know I'm referring to that rotten egg smell.
These geysers and bubbling pools are super cool to see, though, and not far from the next attraction:
Gullfoss
This is a pretty incredible waterfall, seeming to fall sideways in a staircase fashion into a crevice that is 105 feet (32 meters) deep. It seems to appear out of nowhere and vanish just as quickly.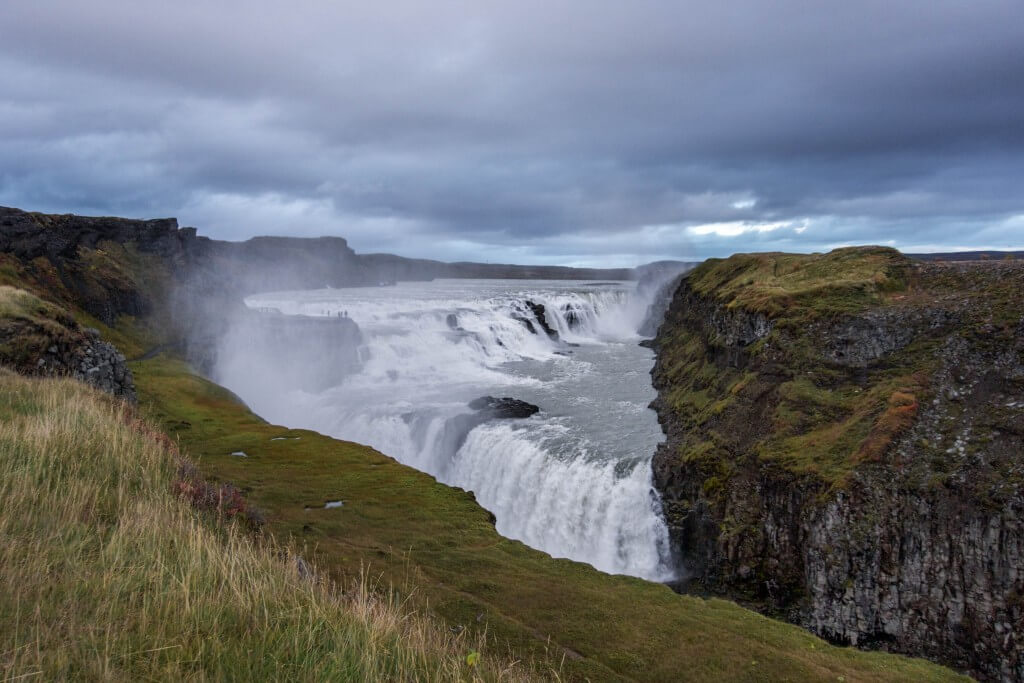 This waterfall is notable not only for its massive size, but also for the great measures taken to preserve it.
The waterfall owner's daughter, Sigríður Tómasdóttir, is credited as Iceland's first environmentalist thanks to her determination to preserve the waterfall. When European investors attempted to dam the waterfall to provide power, and profits, she threatened to throw herself into the waterfall.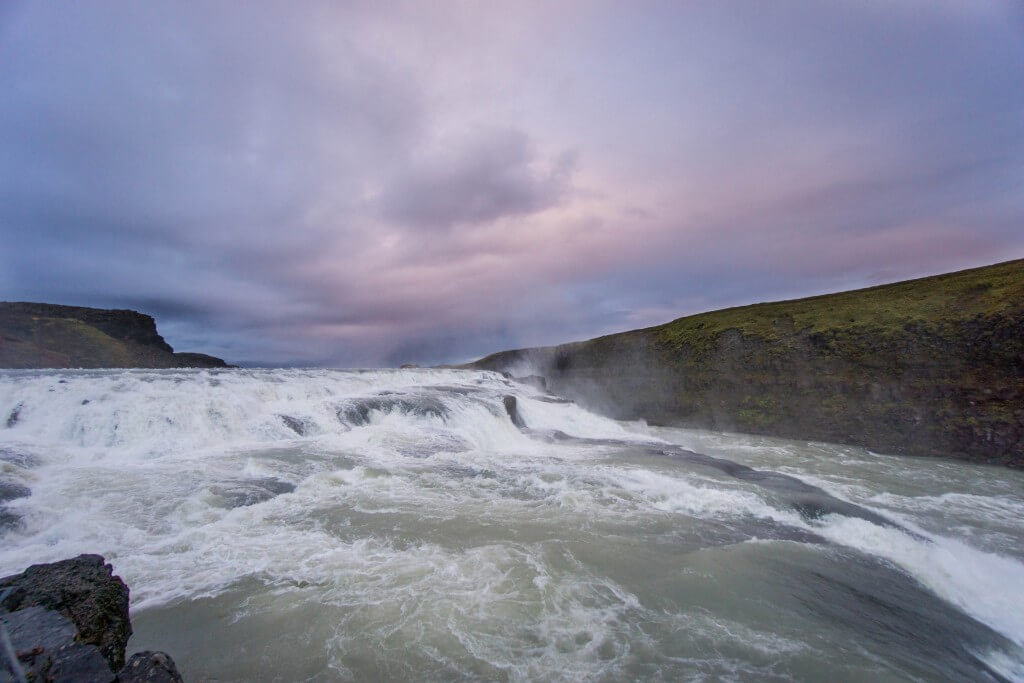 Today, it's one of Iceland's most visited sights.
Kerið Crater Lake
Just a note on the crater lake, since Maksim and I decided to skip it (you'll see why later in this post). The lake is notable for its red rather than black volcanic rock and is only half as old as most of its volcanic surroundings.
If you have time, you can make this your last stop on the Golden Circle before making your way back to Reykjavik.
Kleifarvatn
The next morning, we decided to head a bit south of Reykjavik and explore an even more spectacular lake en route to yet another geothermal area more popular with hikers.
The drive there was a beautiful adventure in itself, full of moss-covered stones and a seriously cool-looking sky: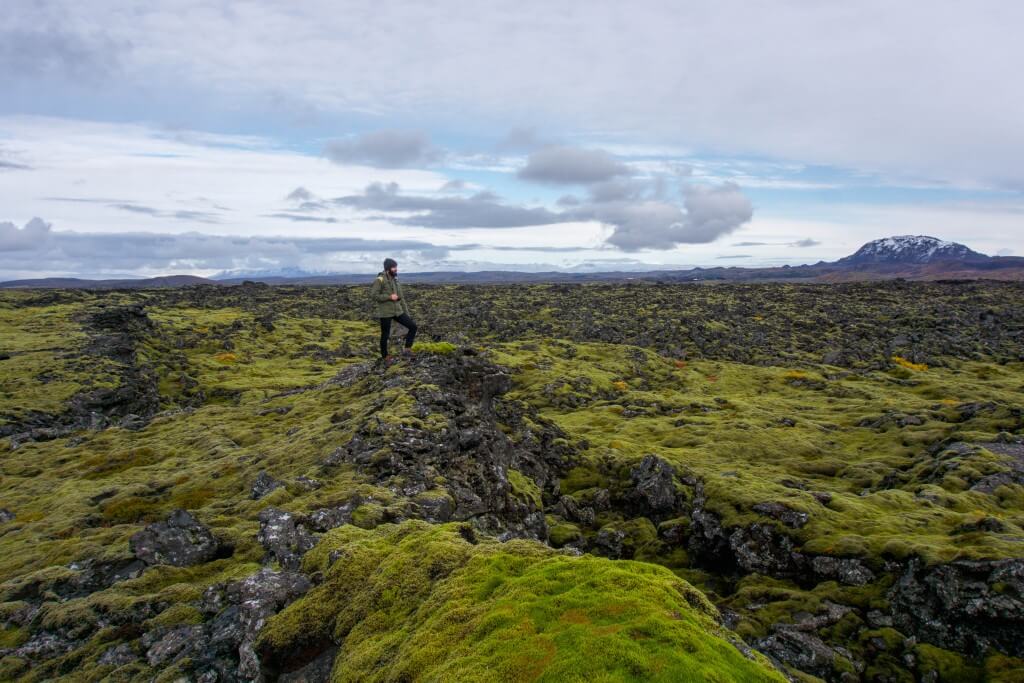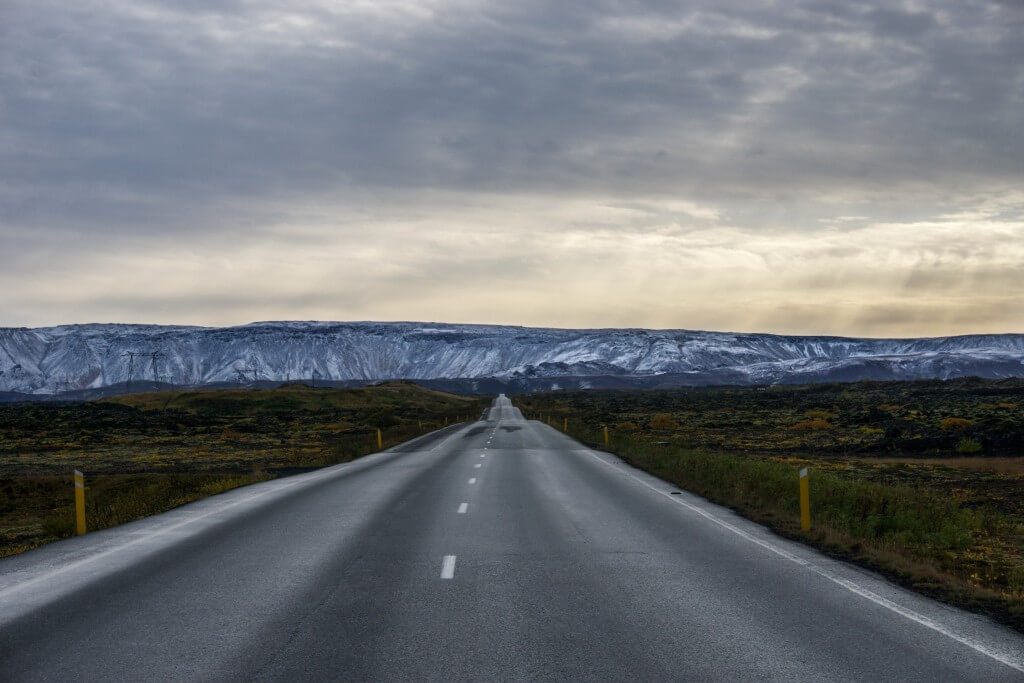 The drive around the lake is beautiful, full of lookout points and places to stop. Maksim and I even saw a couple having their wedding photos taken there, complete with a white gown on the black sand. It was magical (but I didn't want to take her photo because I wanted to be respectful).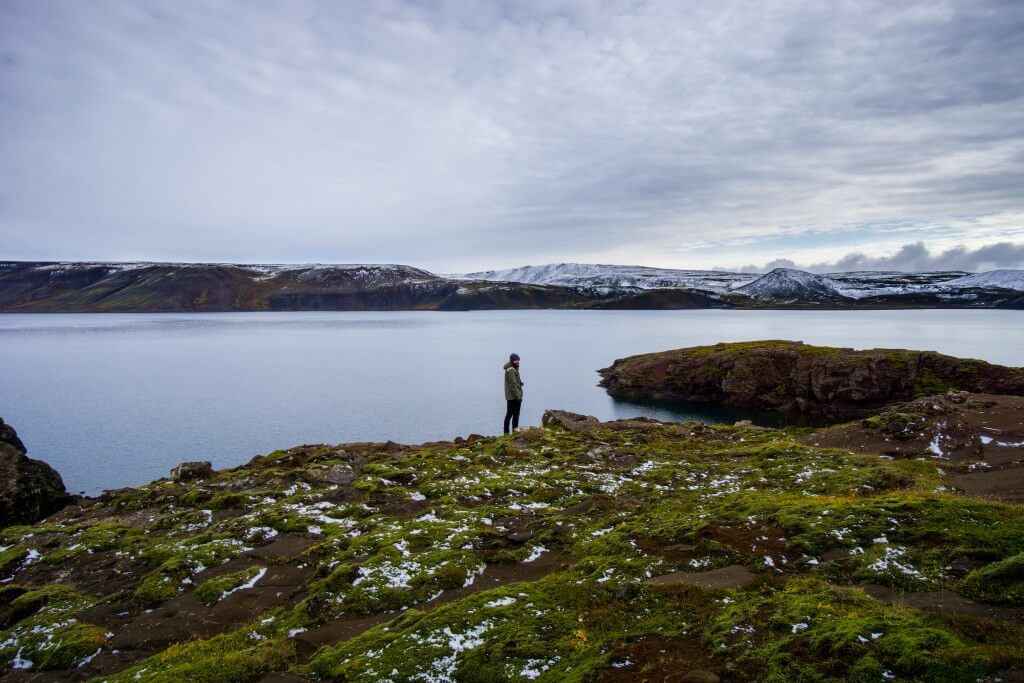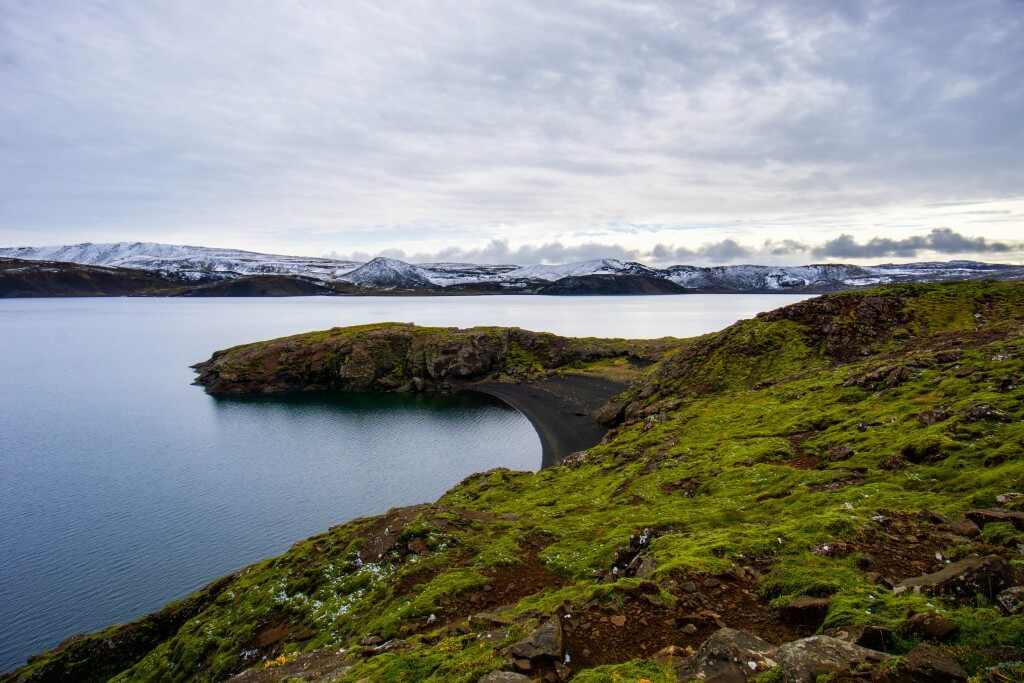 Krýsuvík
This area is full of geothermal fields and bubbling mud pots including the famous Seltún. There were fewer tourists here than at the others geysers mentioned previously and while none of these shot up in the air, if you're a hiker, you'll love this spot.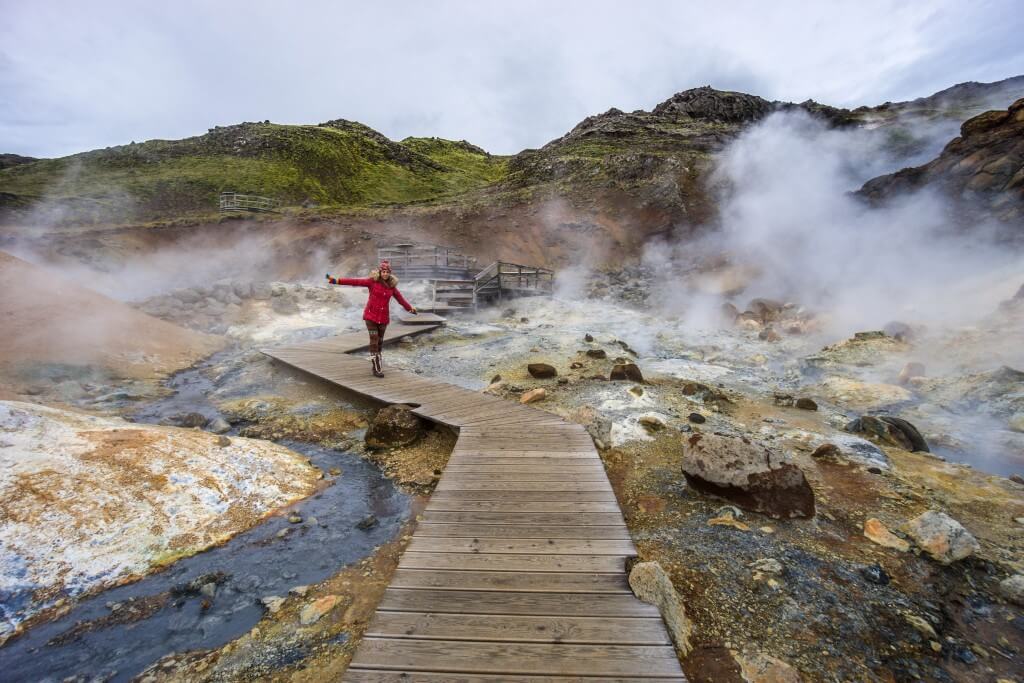 The area is also known for its soil, which you can see in the photos. It appears green, red, and yellow in places. It's also where German scientists proposed a hypothesis on formation of sulphuric acid in nature based on a visit in 1845. Pretty cool stuff!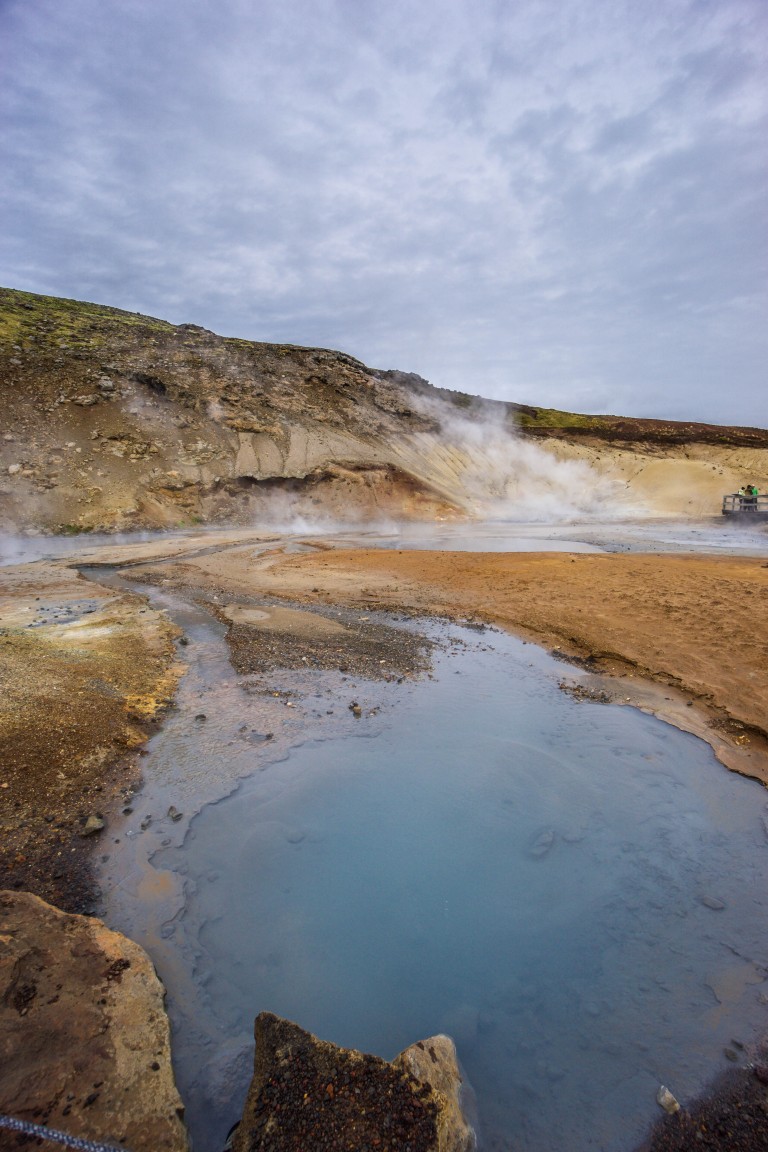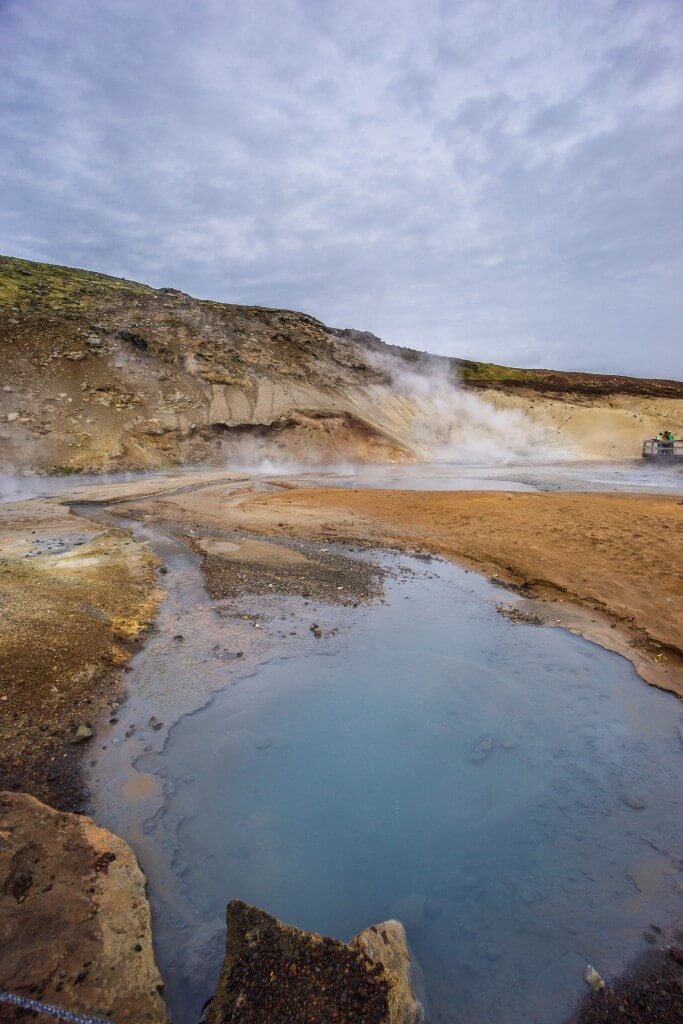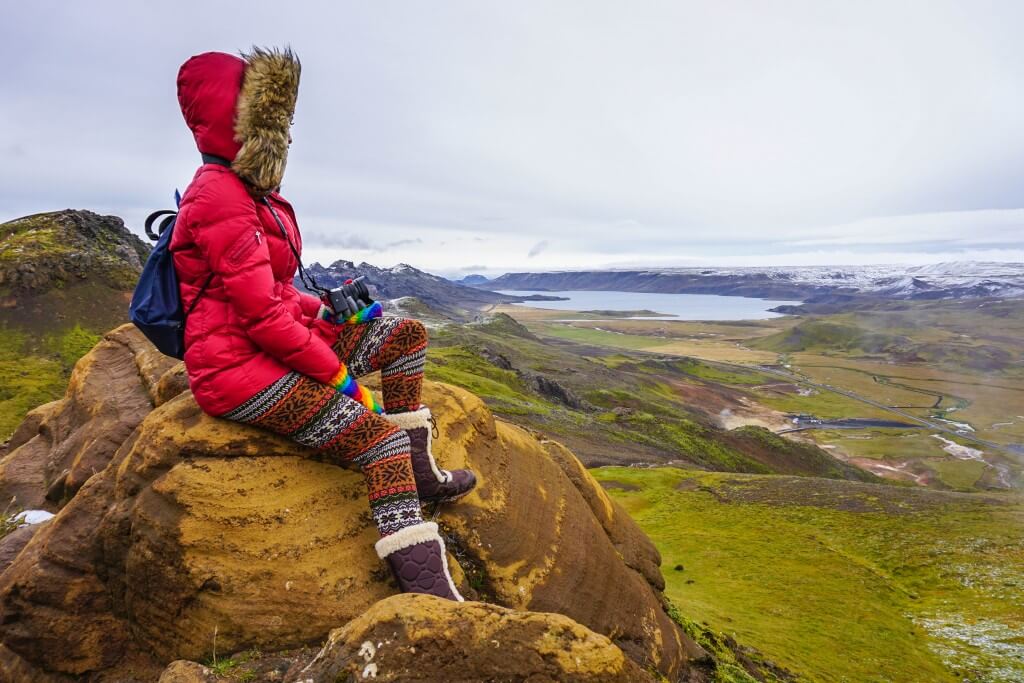 Say hi to the furry residents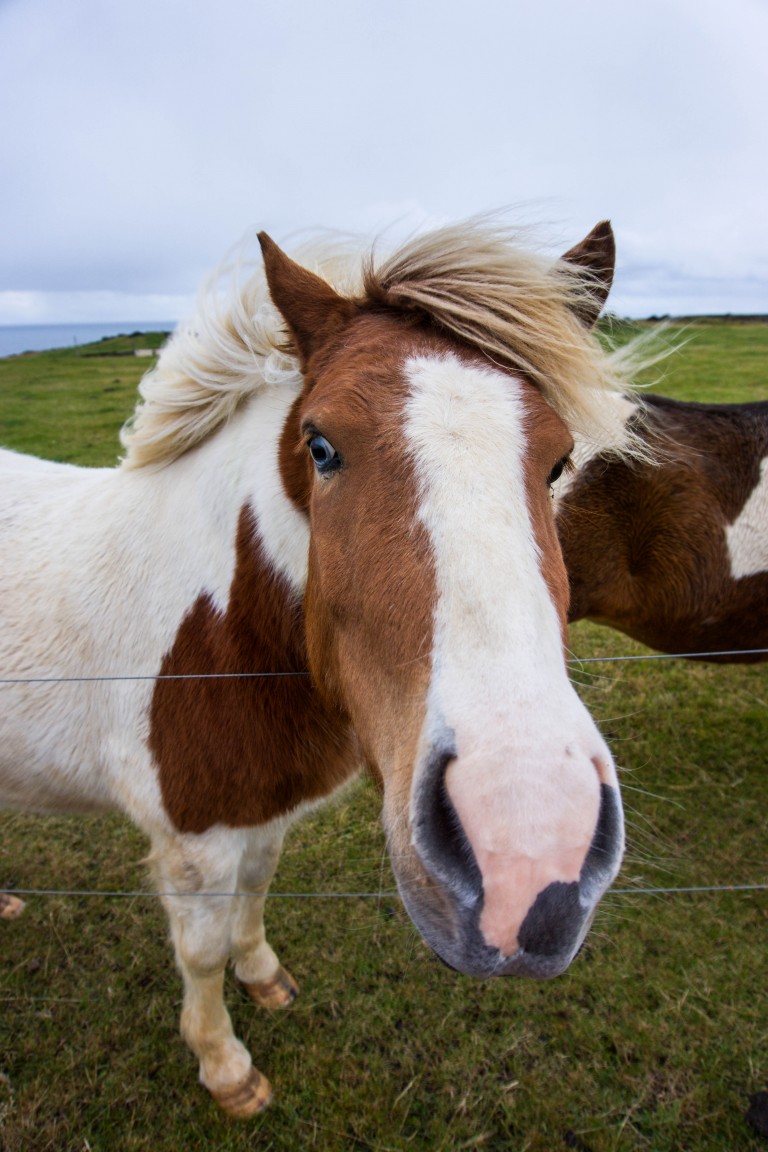 No trip to Iceland is complete without some playtime with the furry Icelandic horses, which were developed in Iceland and kept pure thanks to stringent import and export laws. They are small but hearty and rarely suffer from diseases.
They're mainly used for sheep herding and are notable for their thick, soft fur and manes.
You'll see them everywhere as you drive around Iceland. I have to admit, at first I was a little shy about getting close to them but this one really wanted me to pet him, so I obliged.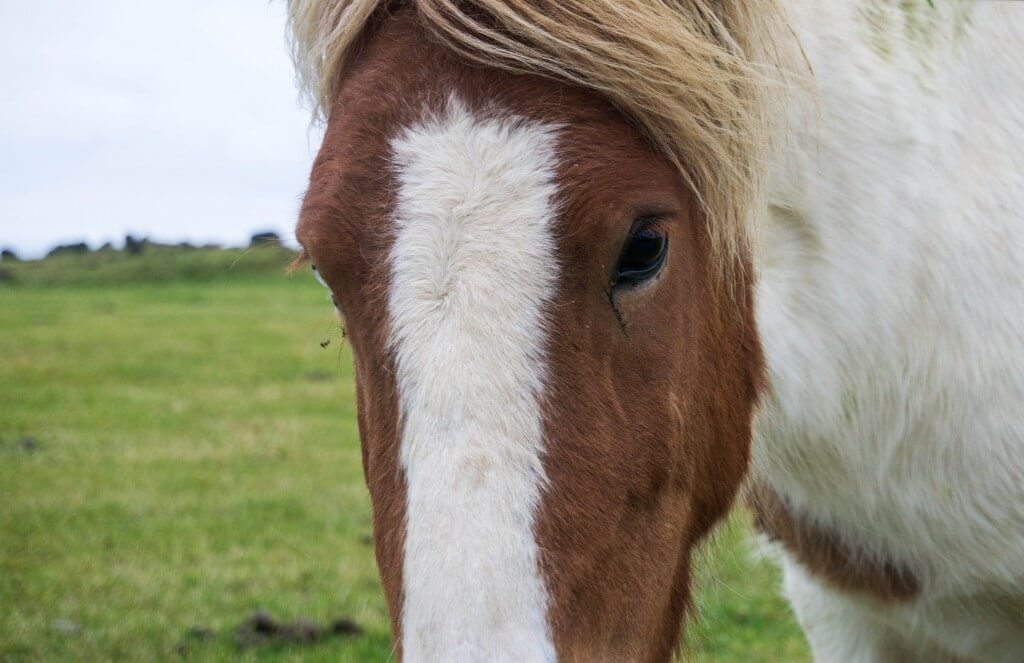 It was a little awkward making friends with someone who has way better hair than I do, but we were able to put our differences aside.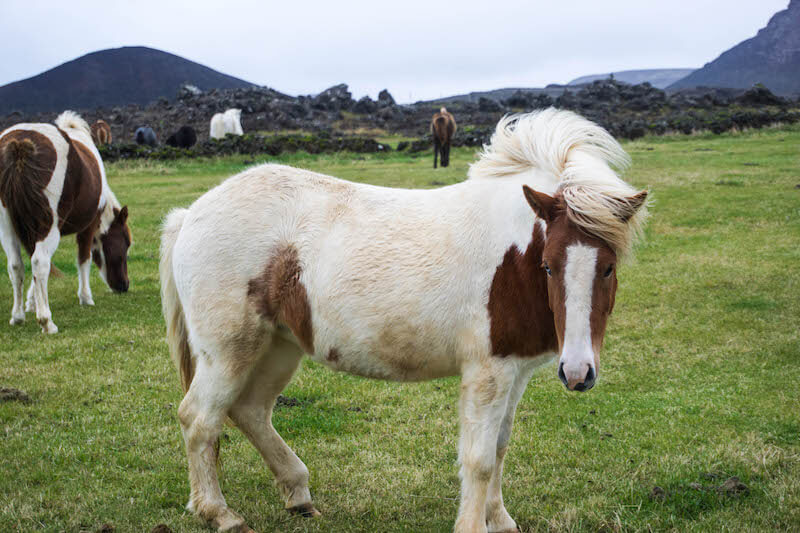 Selatangar
Maksim and I ended up here when he stopped by a gravel road and pointed, "There, I want to go down there." (map)
I wouldn't have even thought of it had he not been so curious, and I'm glad I went along for the ride.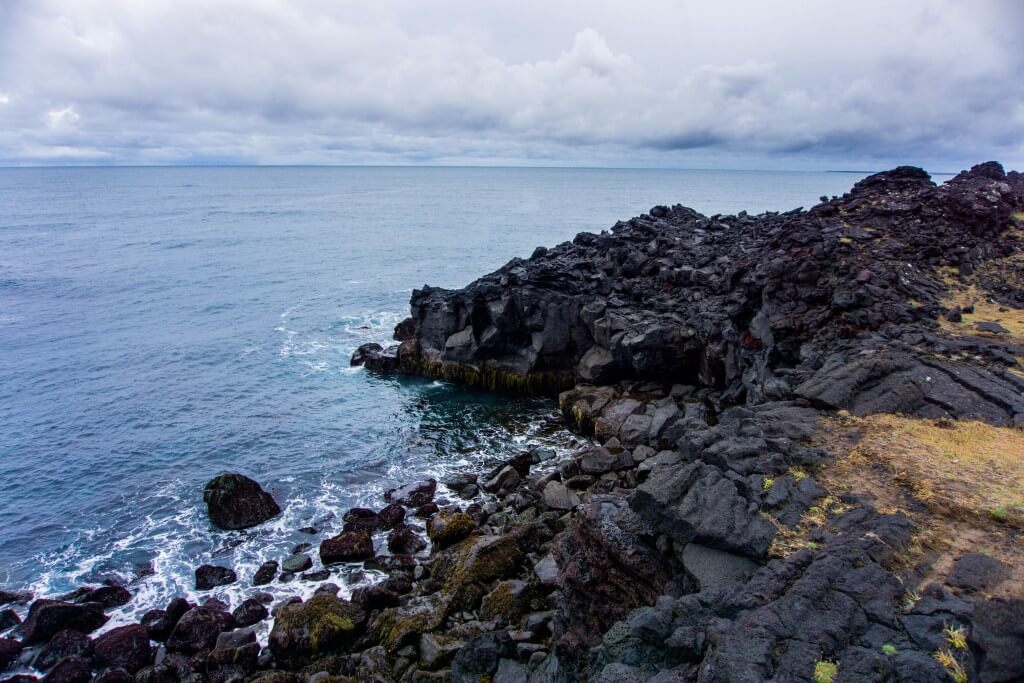 This was the only spot during those first two days that we had entirely to ourselves, and it was an incredible black sand beach with black stone cliffs that we climbed for at least an hour. It almost looked like a giant bowling ball had carved it out.
Final stop: the Blue Lagoon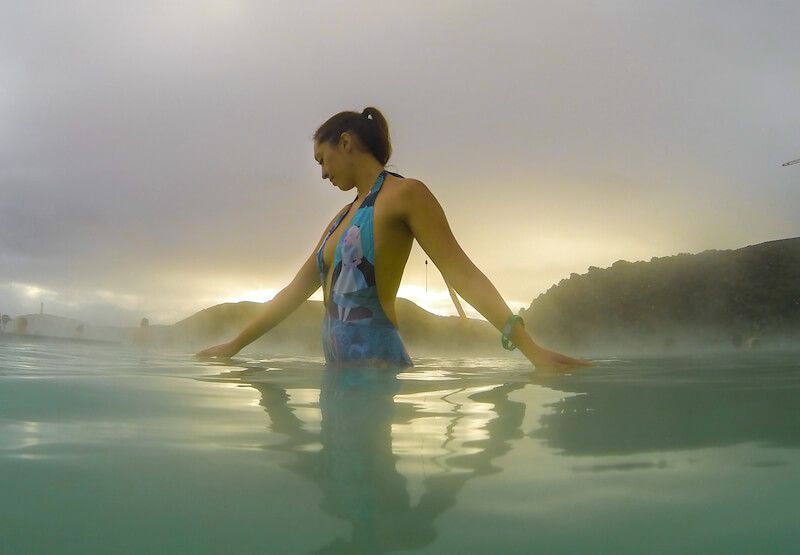 The Blue Lagoon is best to visit en route back to the airport. It's on the way, plus you will have the most relaxed flight home after.
The water is warmer in some places than others so move around to get the best spot. You can also buy a few drinks for around $10 each, which is about what I'd pay back in Los Angeles, so I didn't think that was too bad!
The lagoon also has clay mud you can rub on your face if you feel like it. Fair warning; I have naturally dry skin and it did dry me out, but most masks tend to.
A final lagoon tip: if you want to get your hair in the water, coat it with conditioner first as the sulfuric water can leave it feeling dry and crispy.
When you land
Maksim and I booked an airport transfer that got us close to our hotel, and on the way back, we included a stop at the Blue Lagoon. 
Where to rent a car
I recommend renting a clunker from SADcars because they're super cheap, and you don't have to return the car filled with gas. We ended up with a full tank when we rented the car and had only just finished it when we returned it. It was awesome! Though you may not have the same luck, the car with all of the insurance was only around €35 each for my travel buddy, Maksim, and me. I don't have any agenda and get no benefit for mentioning them, I just thought it was a great value.
The roads along the Golden Circle are flat and pretty easy to self-drive barring bad weather, so a 4×4 isn't necessary.
Where to stay
Maksim and I stayed at a wonderful Airbnb rental that was warm, cozy, and well situated. There are tons of them in Reykjavik and apartment rentals (and small guesthouses) remain my favorite way to travel in Europe. If you're looking for something more romantic, check out these honeymoon in Iceland tips.