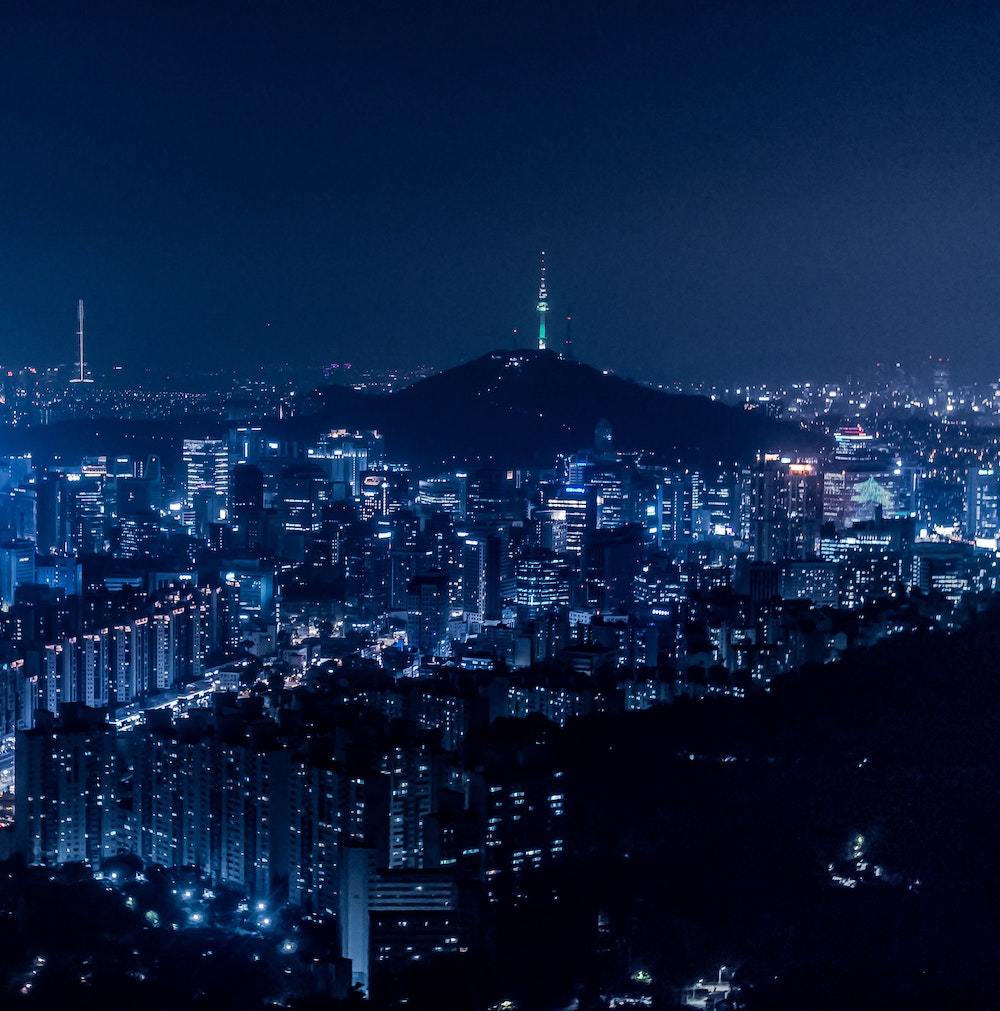 If you're the type of traveler who enjoys good food, beautiful architecture, festivals and unique culture (and who doesn't?) South Korea is incredible to explore. Rich with cultural history and merged perfectly with modern design, events and technology, the list of things to do in South Korea is practically endless.
Since you have so many choices in South Korea, I've narrowed it down to an ultimate bucket list. These are 30 of the best things to do in South Korea:
1. Karaoke is a MUST
Korean karaoke is a once-in-a-lifetime experience. Get a group of friends together, rent a karaoke room, order food, order drinks, and grab the mic! Unlike karaoke in the U.S., you don't have to sing in front of a bunch of strangers or wait your turn. Pass around a book of songs and take full control of the evening.
2. Play in mud at the Boryeong Mud Festival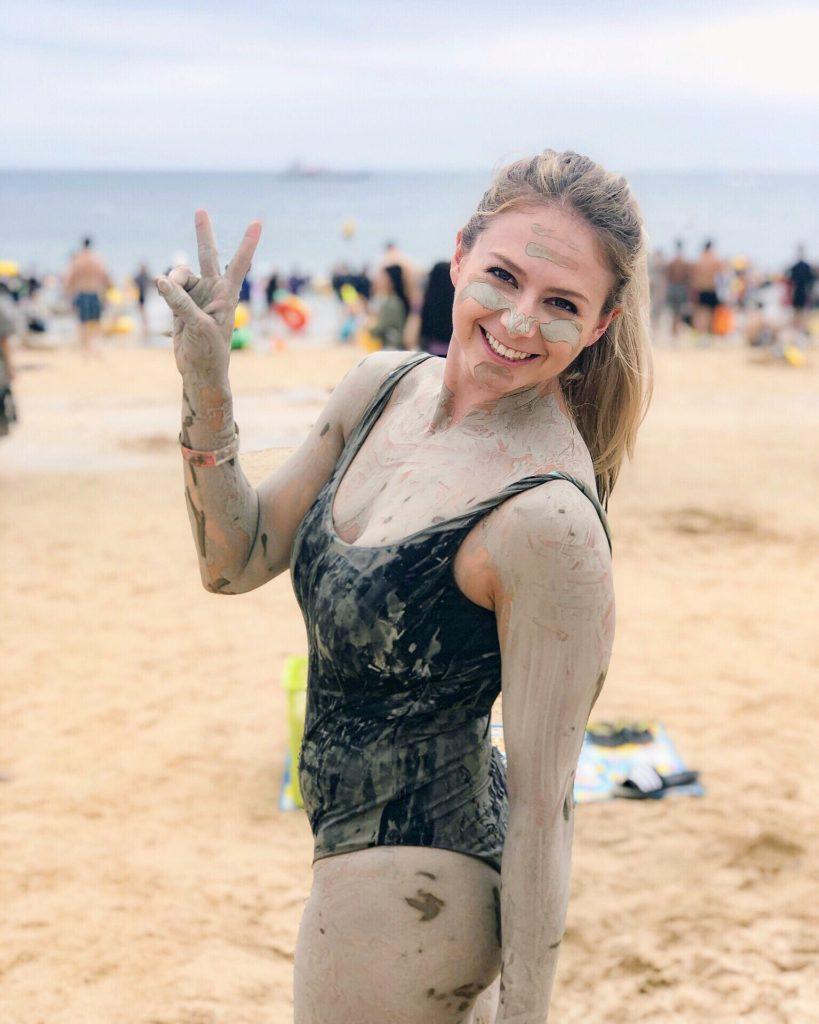 Even the mud in Korea adds to the Korean beauty experience… well, at least in Boryeong it does. Visit the Boryeong Mud Festival in the summer to experience K-Pop concerts, fireworks, and lots of mud.
This mud is imported from the Boryeong mud flats and brought into playscapes on the beach of Boryeong. This mud is used in many Korean mud beauty products, which is silky smooth and has a ton of health benefits. Needless to say, locals and foreigners line up to roll and play in the mud.
3. Ride the KTX cross country
One of the easiest (and quickest) ways to explore the country of South Korea is via KTX train. The KTX is a high-speed express train that travels all over the country. The routes are still expanding, but, for the most part, you can go nearly anywhere around the country by using the KTX and/or other train services. KTX scheduling information and tickets can be found and purchased online or at the train station.
4. Visit Busan in the summer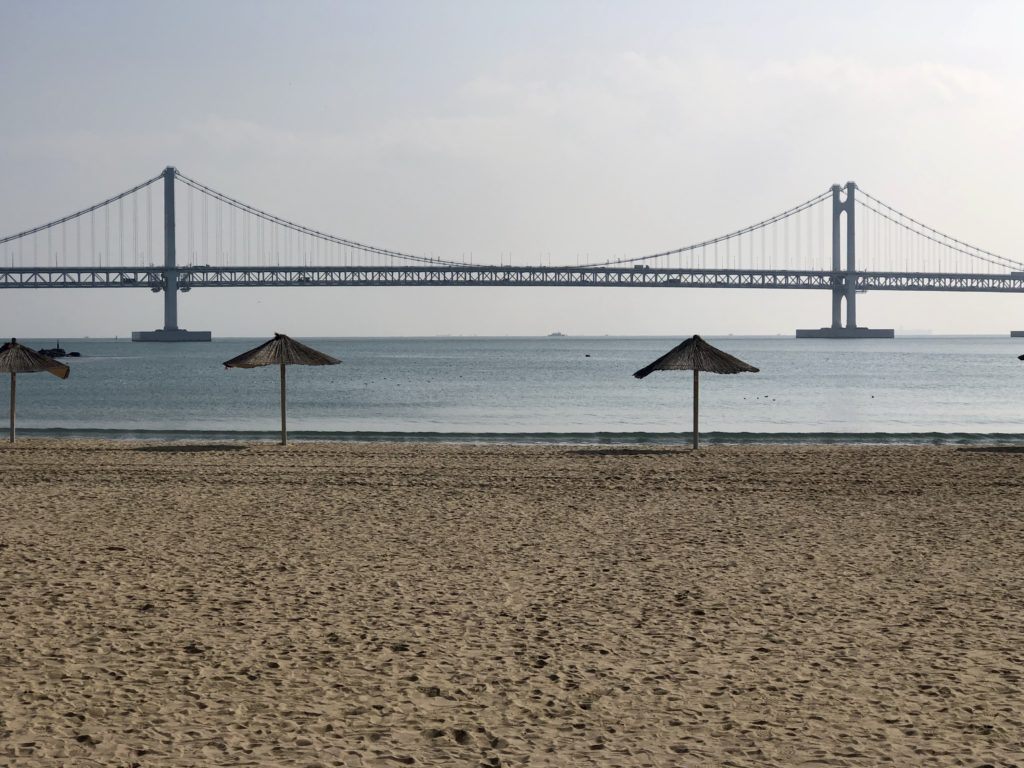 Busan is the second largest city in South Korea. It sits on the southeast corner of the country surrounded by the Yellow Sea and the Sea of Japan. Where there's seas, there's beaches. One of the most popular beaches in the country of South Korea is Busan's Haeundae Beach. Busan is great to visit any time of year, but the city really comes to life in the warmer months when festivals are plentiful and the beach season is at its prime.
5. Connect with the Expats
Many expats gravitate towards areas in Seoul and Busan to teach English abroad. Visiting a foreign country that doesn't speak your native language can be tough.
Connect with these seasoned foreigners via Facebook groups or by hanging around foreigner hot-spots, such as Itaewon or Hongdae. One of the best traits about expats? Most are very welcoming and open to meeting new people.
6. Immerse yourself in the golf culture of South Korea
Locals love to golf in South Korea. Stop by a golf course, driving range, or head to one of the many indoor screen golf experiences – many of which offer private rooms with food and beverage services.
7. Look and feel flawless with Korean beauty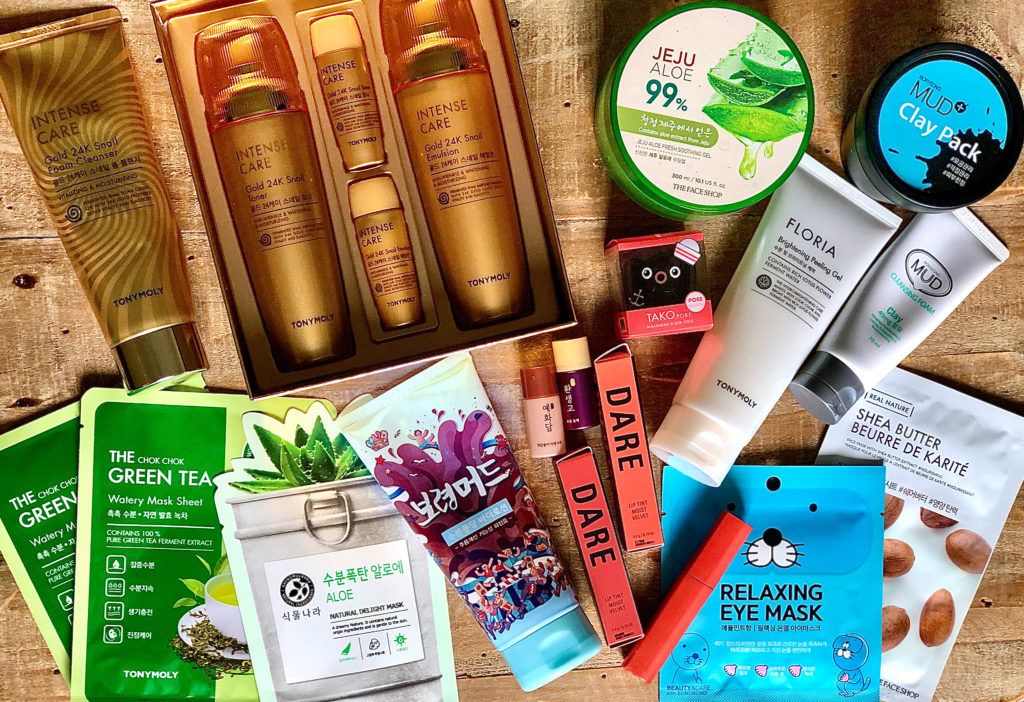 Feel your absolute best with the abundance of Korean beauty options in South Korea. Get your nails done at a Korean salon (add some bling for the real Korean experience). Shop for skincare and cosmetic products at one of the many cosmetics shops in the country.
You can even give plastic surgery a try with some of the best plastic surgeons in the world. Or, you can go easy with a simple procedure such as laser hair removal, which is super cheap in South Korea!
8. Get your fit on at an outdoor gym
The Korean culture is very active. Locals are always hiking, biking, walking around, at a workout class or at the gym. One of the cheapest and most convenient forms of exercise is at one of the many outdoor gyms that are scattered throughout cities, parks, around lakes, and in many other spots around the country. These gyms consist of simple equipment to work different parts of the body. Some of the exercises may look silly, but they really do hit the right spots if performing them properly.
9. See an impressive firework display
Koreans love to celebrate, and what better way than firework displays? Many festivals or celebrations throughout the year in South Korea have a specific night that features a firework show, such as on New Year's Eve or the final evening of the Boryeong Mud Festival. There are also a few festivals that are solely centered around fireworks, such as the International Fireworks Festival, which typically takes place in Busan and Seoul in the month of October each year.
10. Try all the macarons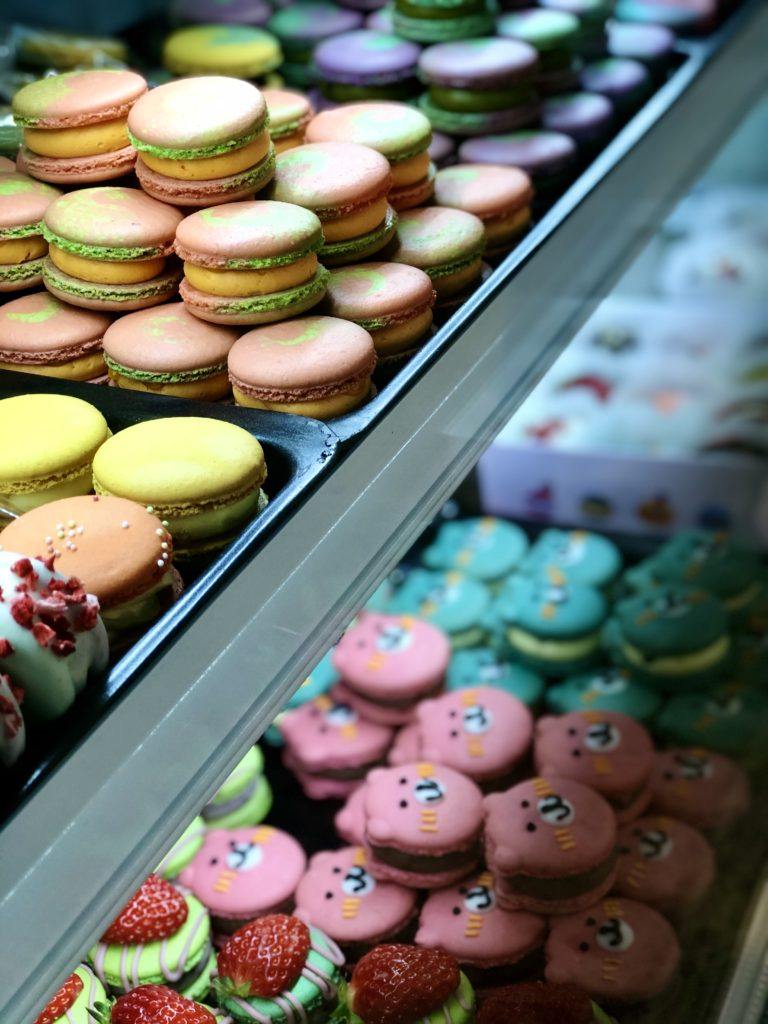 If you thought France was the only country big on macarons, you thought wrong. Macarons are everywhere in South Korea. Many cafés sell the macarons along with cakes and other sweets, or there are stand-alone macaron shops scattered throughout the country.
Some are quite elaborate, stuffed with icing and decorated in fun, Instagrammable ways (focusing more looks than taste). Whereas others are simple, delicate, and quite tasty.
11. Visit N Seoul Tower at Night
Take a cable car ride up to the hilltop of Namsan Park, where the infamous N Seoul Tower (use code KOREA10OFFAUG for 10% off!) is located. If you are a K-drama fan, you might recognize the area as many Korean dramas shot romantic scenes here! Speaking of romance, here you will see young couples seal their romantic promises with a padlock on trees, perhaps inspired by the love lock bridge in Paris. N Seoul Tower also offers stunning views of the city, especially at night.
12. Check out a gazillion cafés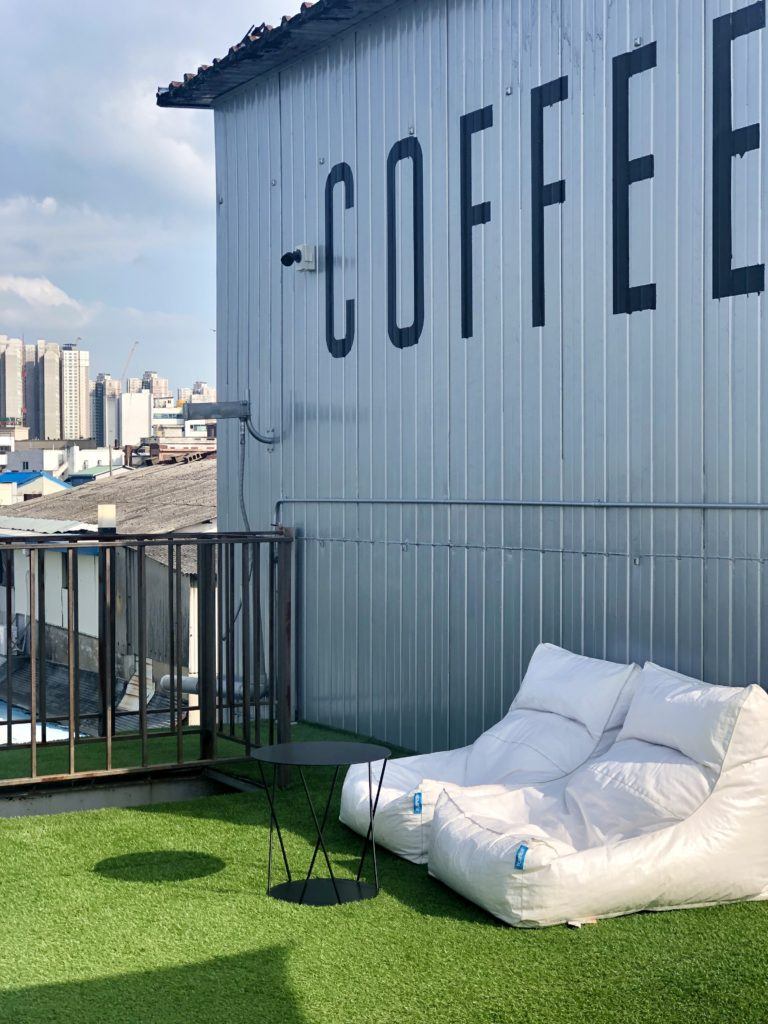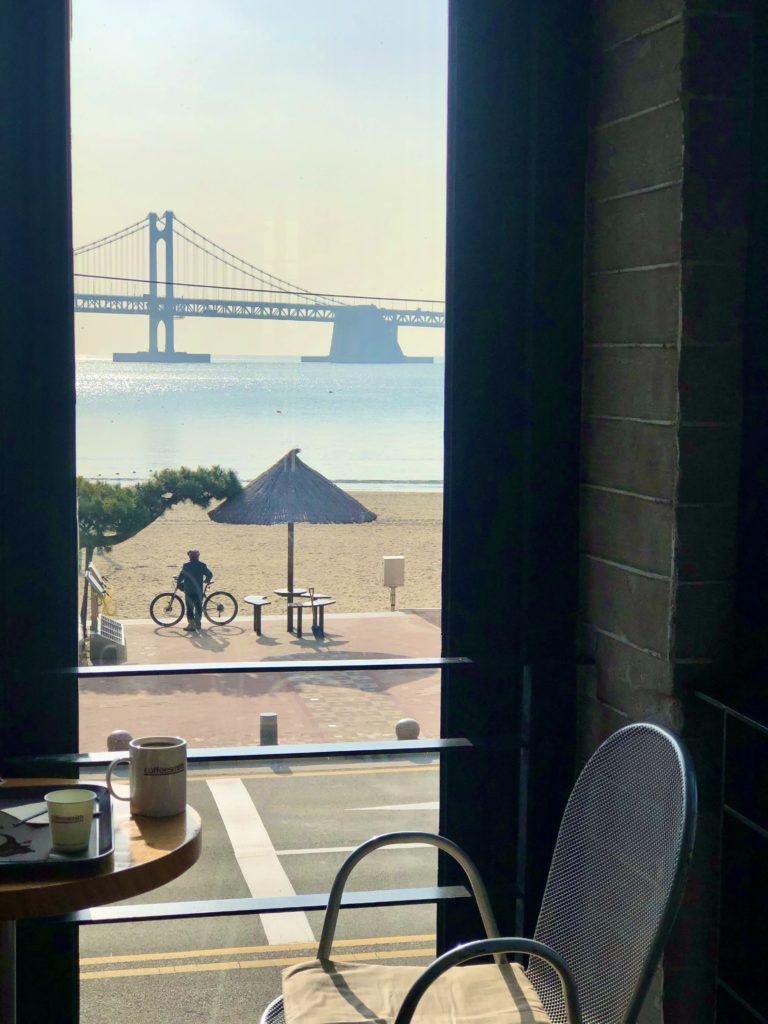 The best thing about South Korea is the abundance of cafés. Don't even mention the name Starbucks when deciding on where to get your morning cup o' joe!
Koreans take their coffee (and cafés) seriously. Watching the baristas make the coffee is an experience in itself. Want a vanilla latte? Some places will actually grind a real vanilla bean to blend into your caffeinated concoction, with, of course, a handcrafted foam design on top. Don't forget to grab a piece of cake or macaron to accompany your drink!
13. Attend a K-pop concert
The moment one arrives to South Korea, K-pop will suddenly appear everywhere ­– on billboards, on apparel, in cabs, and on TV. K-pop is a genre of music that originated in South Korea. It means 'Korean Popular Music'. Many other genres of music fall into this category: hip hop, rap, electronic, rock, R&B, etc. What makes this different than good ole' regular pop? The experience.
K-pop groups consist of young Korean groups that perform these popular genres of music, along with perfectly-choreographed dancing, vibrant costumes, and lots of energy.
14. Visit the DMZ
The demilitarized zone is the border that separates North and South Korea. Tourists are allowed to visit the South Korean side of this border through an organized tour (use code KOREA10OFFAUG for 10% off!). There are many different tours to choose from and most depart from Seoul.
The different tours will visit different parts of the DMZ. When tensions are low, choosing a tour that visits JSA (Joint Security Area – Truce Village) will allow you to actually step into North Korea.
15. Try a hotteok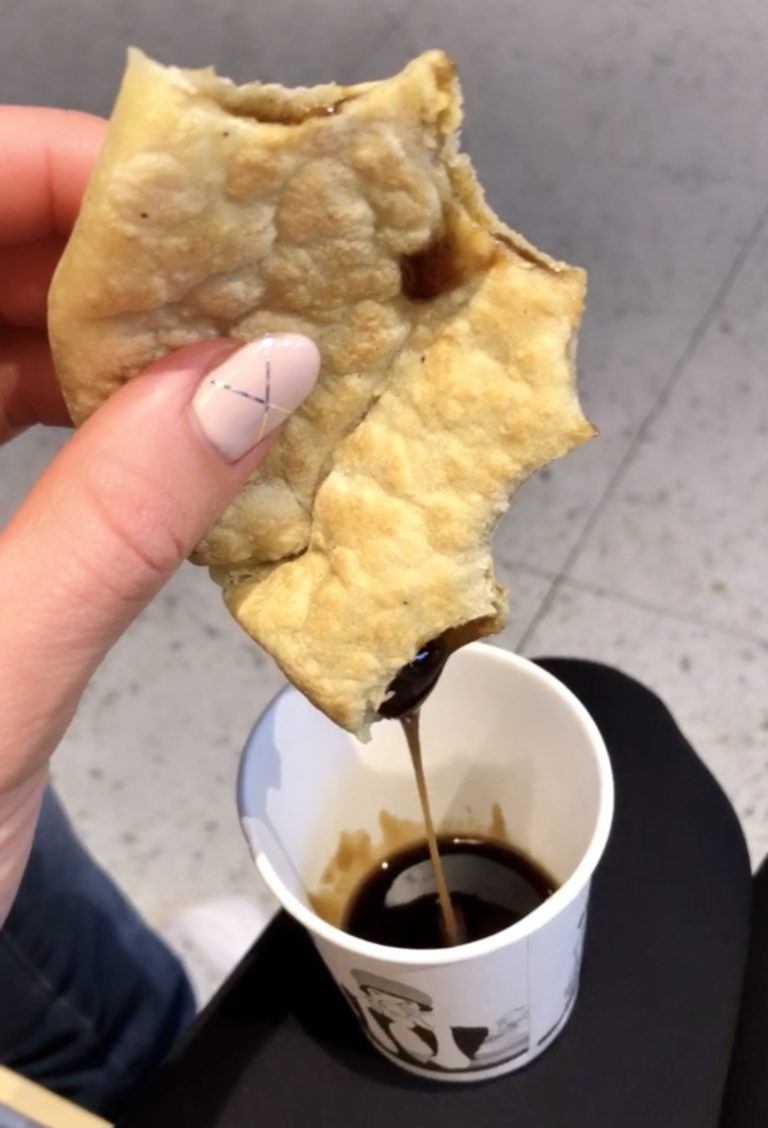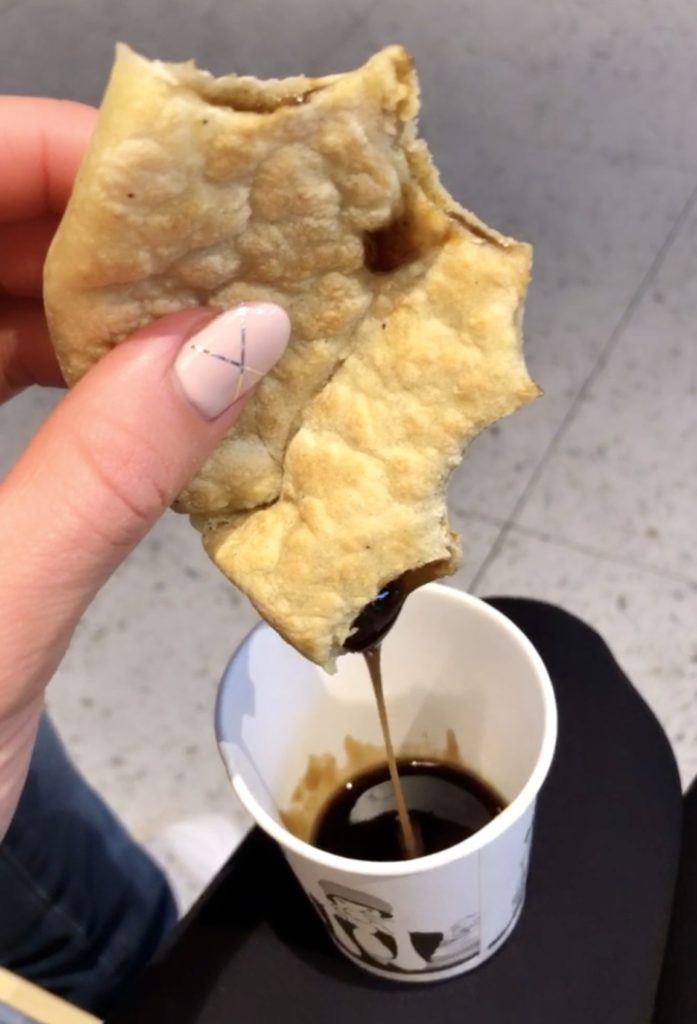 Hotteoks, also known as Korean sweet pancakes, are a popular street food in South Korea. They look like pancakes, but have filling inside of them – most times a brown sugar syrup, honey, or crushed peanuts with cinnamon. Look for the places that cook these on a griddle, as opposed to frying them.
16. Visit Jeju Island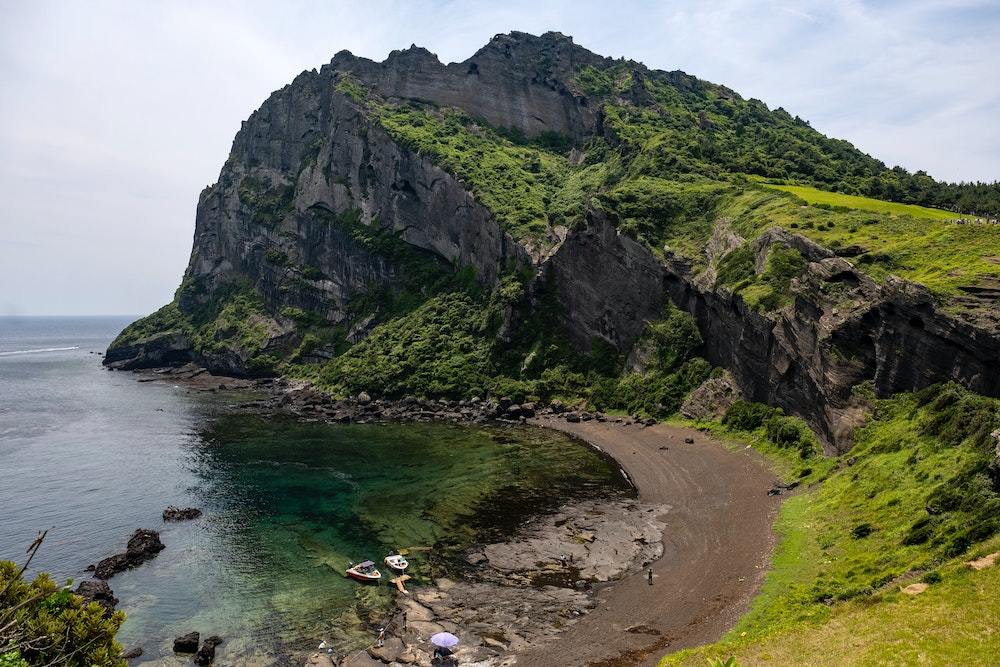 Jeju (use code KOREA10OFFAUG for 10% off!) is an island getaway on the southwest coast of South Korea and a short flight away from any domestic airport. There are also ferries that depart from different cities, but take much longer.
There are beaches, museums, hiking and more. One of the highlights of the island is the erotic Love Land museum.
17. Attend a Korean baseball game
Baseball games in South Korea are pretty comparable to football games in America. The energy is electric and fans go wild for their teams. Locals and foreigners crowd the stadiums with inflatable noise-makers and lots of yelling. It's a must-do experience.
18. Drink soju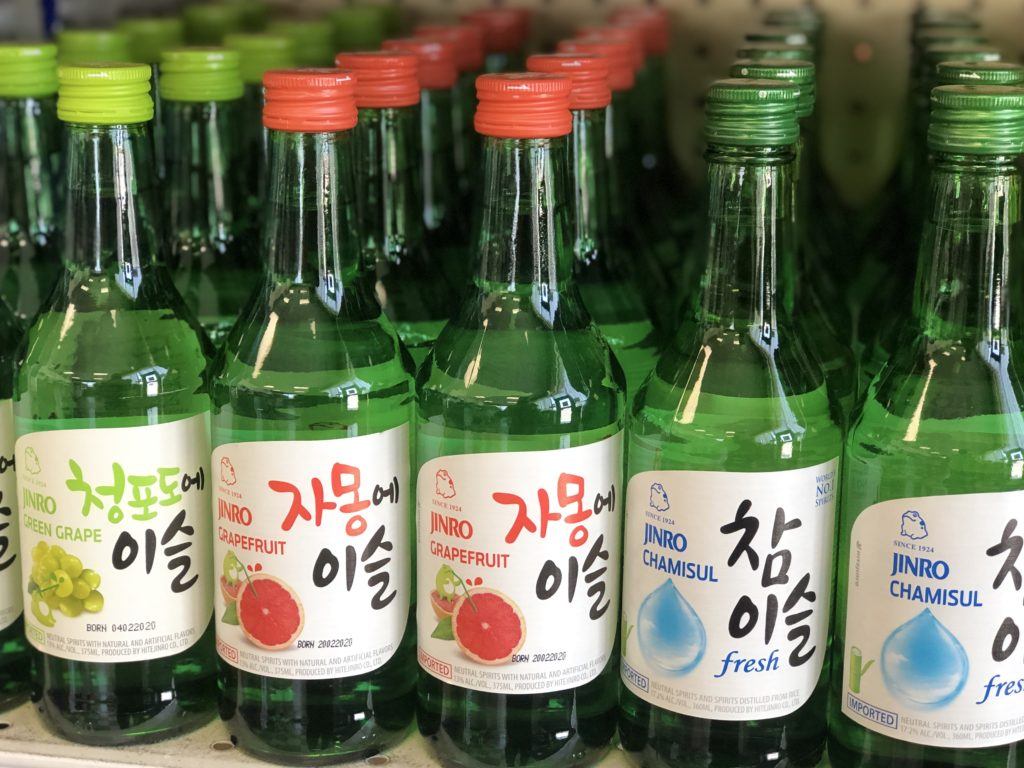 Soju is a clear, nearly tasteless, alcoholic beverage that originated in South Korea. There are many different flavors if the 'Fresh' tasteless variety isn't your jam. Soju can be found almost anywhere in South Korea ­– at convenience stores, restaurants, bars and more. A common soju mixed drink that locals love is soju mixed with either Hite or Cass beer.
19. Cure your hangover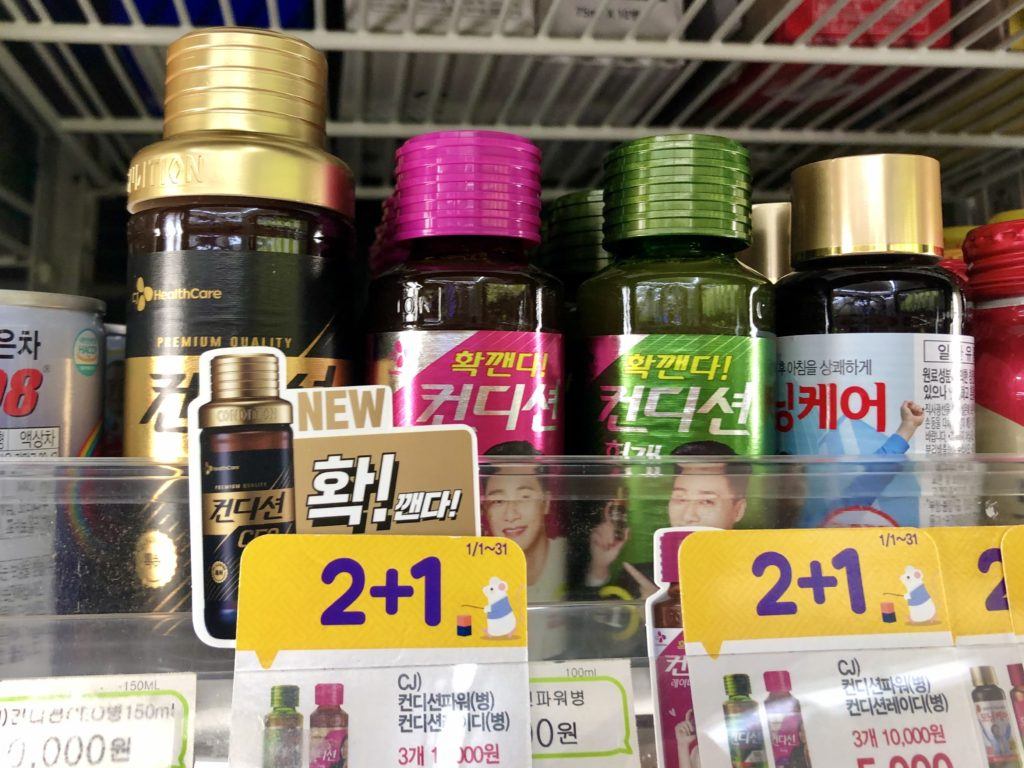 Make sure to prepare before a night of indulging in soju (or any alcoholic beverage). Head to a convenience store for a 'hangover drink', called Condition. This little glass bottle is packed with vitamins to help you feel 110% the next morning. It really works!
Each bottle contains Hovenia fruit extract from an oriental raisin tree. Note that the dark green bottle, or pink bottle specifically for ladies, is for drinking at night before and/or after consuming alcohol. There is also a gold bottle with a smooth cap for the morning after.
20. Experience Korean nightlife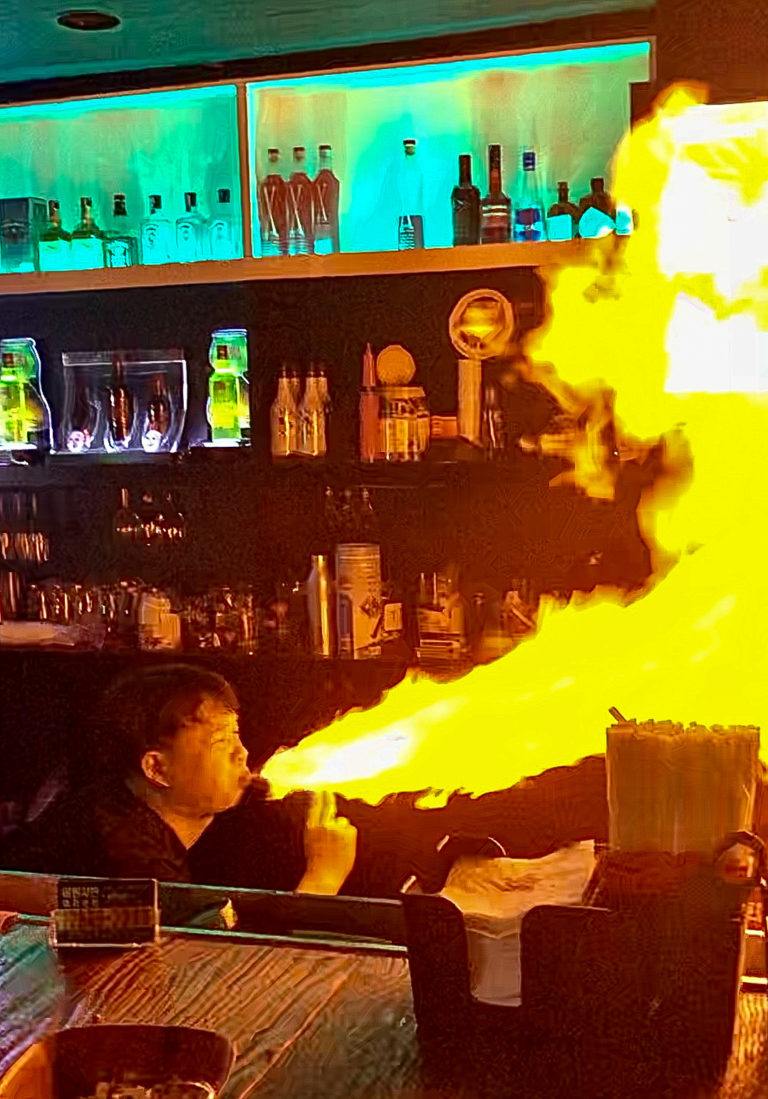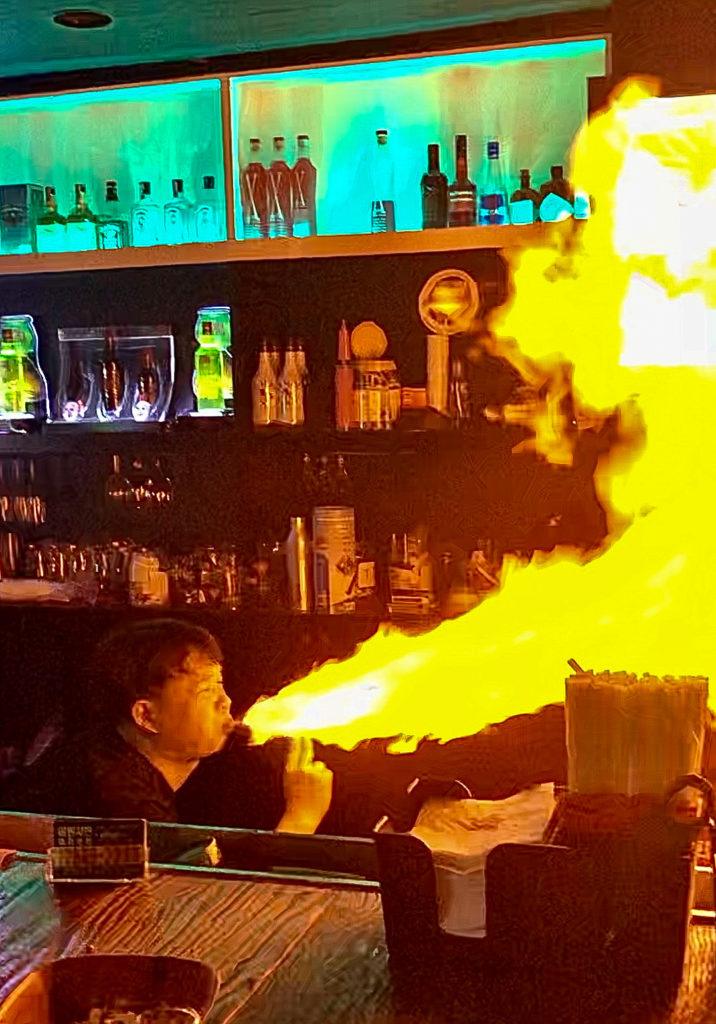 If soju is involved, there's bound to be a party nearby. South Korea has tons of fun bars and nightlife. With or without the booze, Korean nightlife is great entertainment. Many local bars will do fire shows for your birthday or special occasion.
There are some bars that will do magic shows for you while you're sitting at the bar sipping on a soju tower. And, of course, there are karaoke bars, where you can rent a private room with your friends to sing and dance the night away.
21. Enjoy the luxury of Korean bidets
If you've been to Japan, these bidets don't quite live up to those, but it's a close second. These fancy toilets are heated, self-cleaning, and drying (and I'm not talking about the toilet), and some will even play music or water sounds to create a relaxing experience.
22. Hike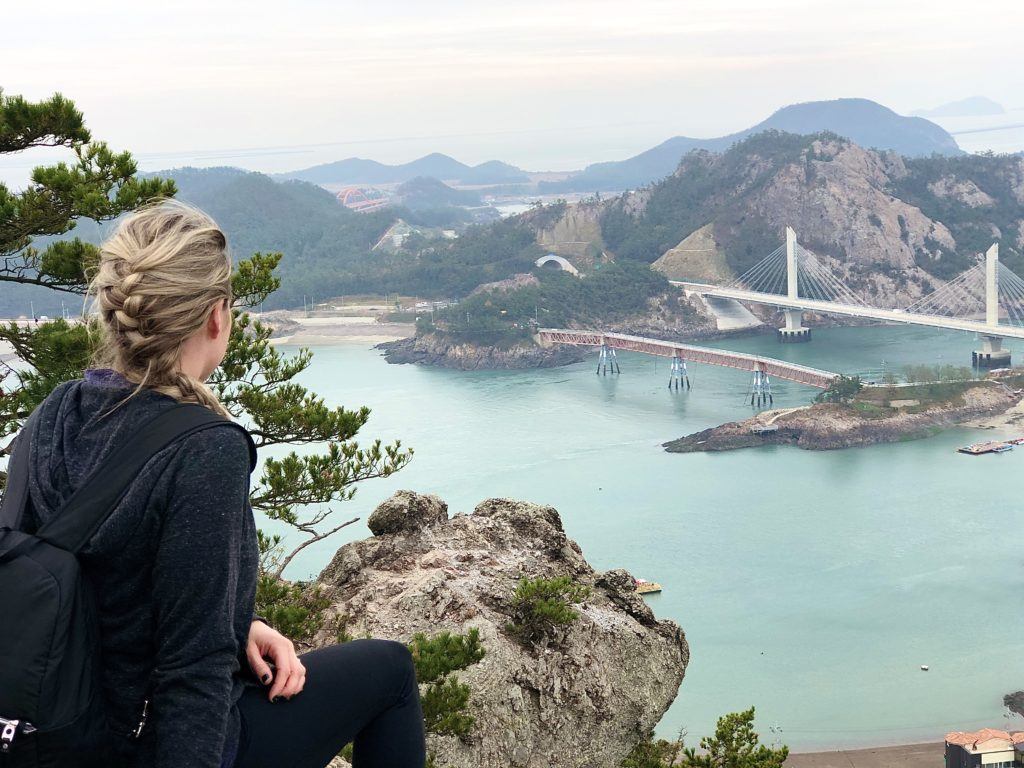 Everyone, and I mean everyone – children up to elderly – love to hike. There are a ton of hiking paths everywhere you go. Unlike other hiking spots around the world that zig-zag, trails in South Korea go from point A to point B in the shortest possible distance. Therefore, many trails can be quite steep and difficult. Find the perfect trail near you.
23. Eat bingsu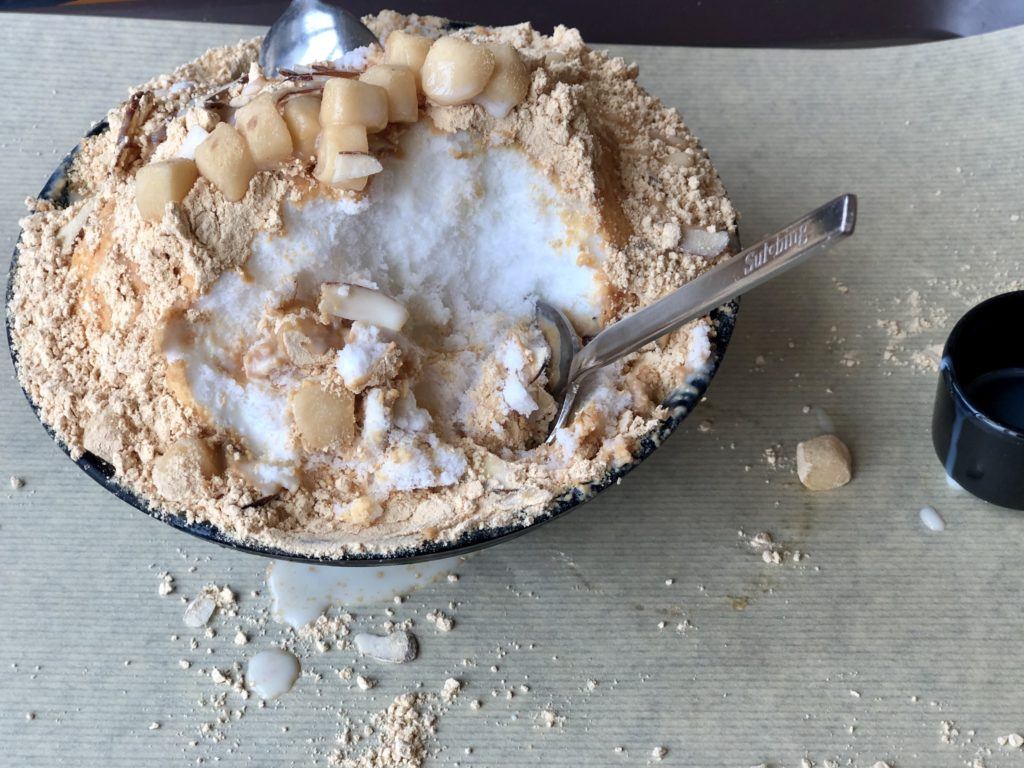 This delightful dessert is much yummier than it sounds. It's flavored shaved iced (typically frozen milk), topped with a variety of ingredients and then finished with a drizzle of condensed milk. Some of the tastier topping combinations can include cocoa powder, brownies with whipped cream; cocoa powder, Oreos with mint chocolate chip ice-cream; fresh strawberries with whipped cream; and macarons with vanilla ice-cream. There are others that are a little more adventurous, such as, injeolmi (which is soybean powder), red bean, green tea, and cheese.
24. Eat kimchi
Kimchi, made from fermented cabbage, originated in Korea. Many Korean restaurants will provide all-you-can-eat kimchi throughout your meal. There are tons of amazing health benefits to eating this Korean staple, including lowering cholesterol, providing healthy bacteria, which can aid in stomach health and help prevent yeast infections, slowing the aging process (it's a wonder why Koreans look so young), and many more.
25. Eat bibimbap from Jeonju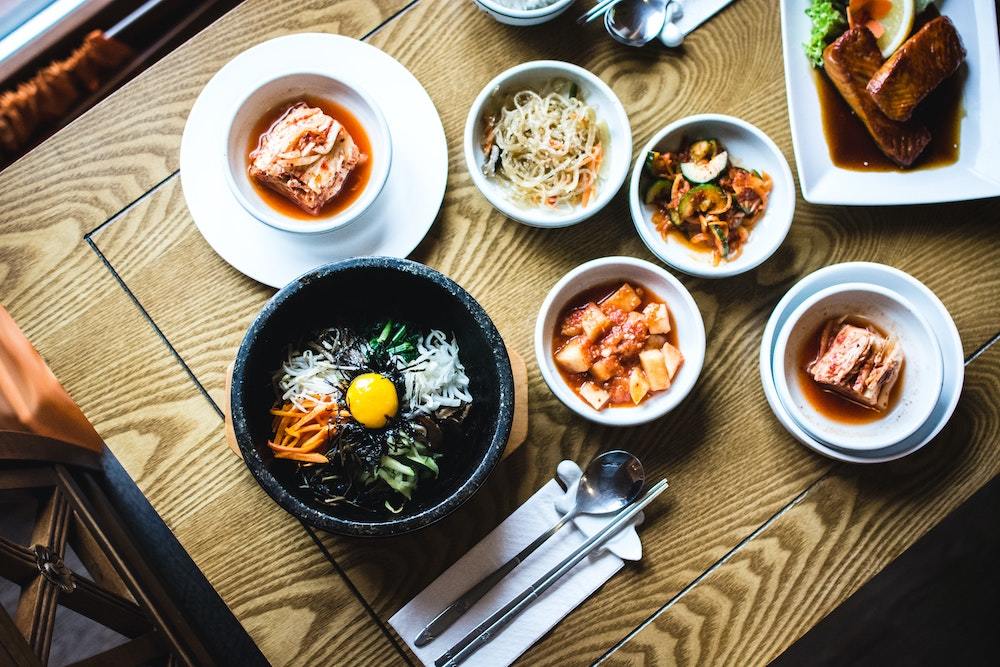 Head to the city of Jeonju, where bibimbap originated. Bibimbap is a bowl of white rice with either shaved or ground beef, topped with fresh julienned carrots, cucumber, bean sprouts and lettuce, finished with a fried egg on top. Many people eat this with gochujang (chili pepper paste), or doenjang (soybean paste), along with a side of kimchi. This Jeonju-original is now found in almost every Korean restaurant.
26. Try beef on a leaf
Beef on a leaf is a slang term for Korean BBQ because of the large pieces of lettuce you get that you can eat your beef on. Some places call it "galbi", which refers to Korean ribs.
The Korean BBQ experience is a must. Choose your favorite type of meat from the menu and when you're ready to order, press a button at your table for a server to come by. Once you place your order, the server will bring out tons of sides for the whole table to share and ignite the grill in the middle of the table to start heating up for the meat. Shortly after, the server will come back with plates of raw meat, scissors, and tongs. Sometimes they will cook the meat for you, but many places allow you to cook your own. Cut the meat into small pieces and place it on the grill, along with any sides you want roasted.
27. Visit Seoul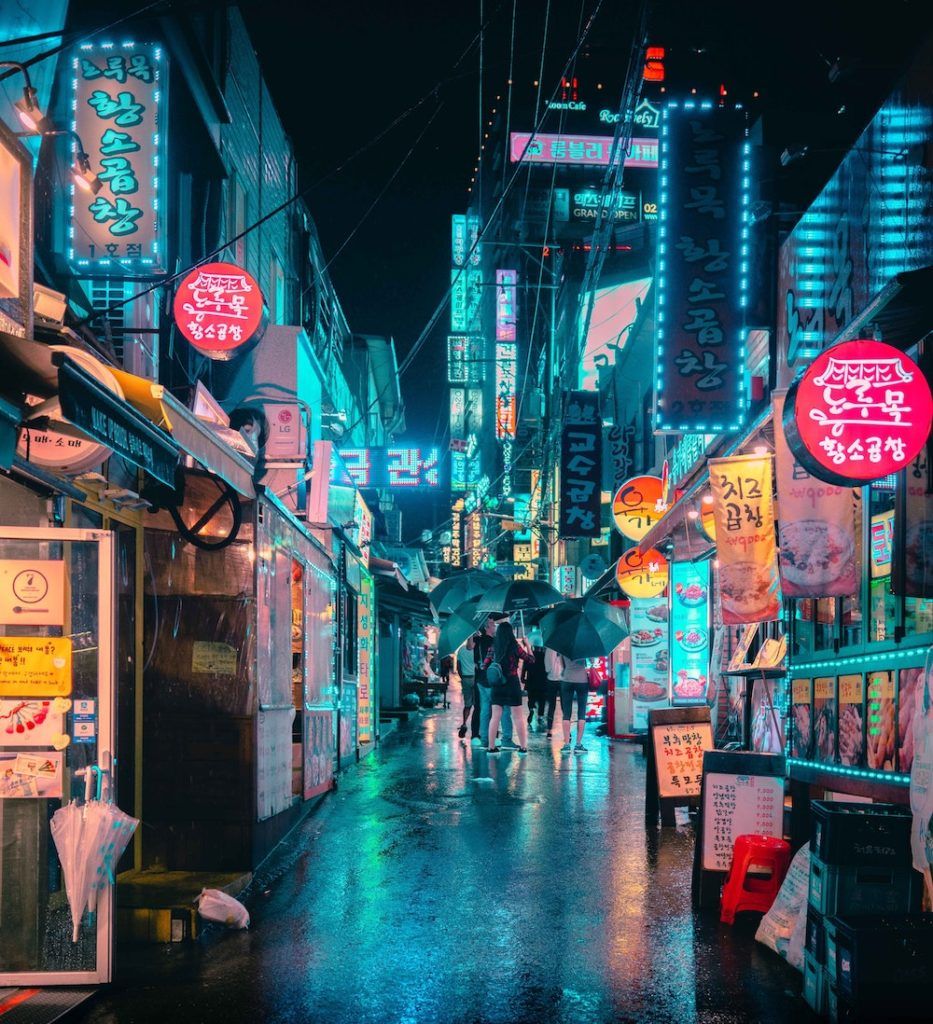 Seoul is the capital and largest city of South Korea. Find a large assortment of shopping, loads of entertainment, "Seoul" much good food and more. Explore the city with a local to get a deeper understanding of life in one of the most technologically advanced cities in the world.
READ NEXT: 18 awesome things to do in Seoul
28. Splurge at Daiso
Daiso is similar to a dollar store but has an incredible selection of items for everyday necessities. It's basically like the dollar store version of a Target – it will just tell you what you need.
29. See the cherry blossoms in the spring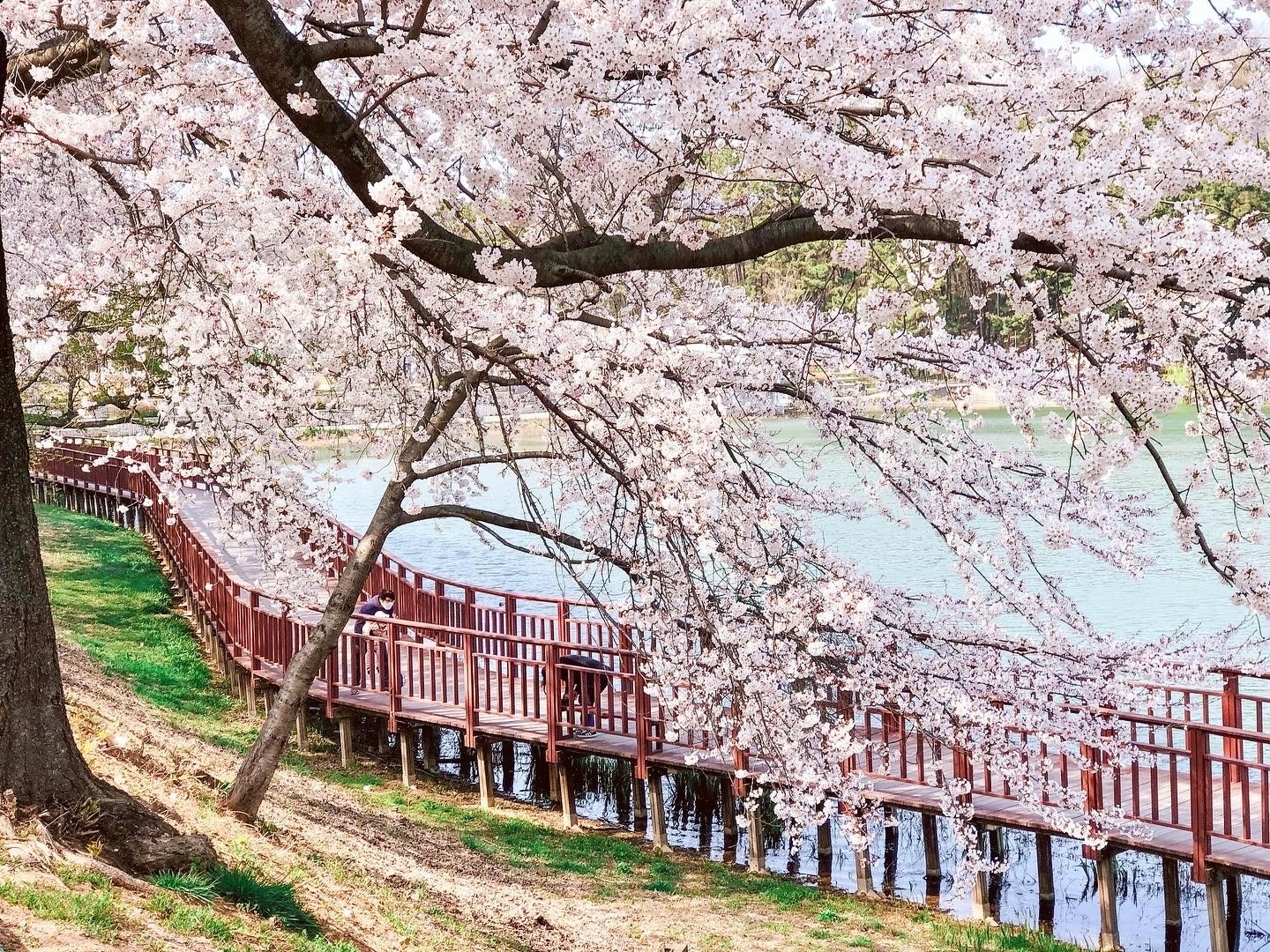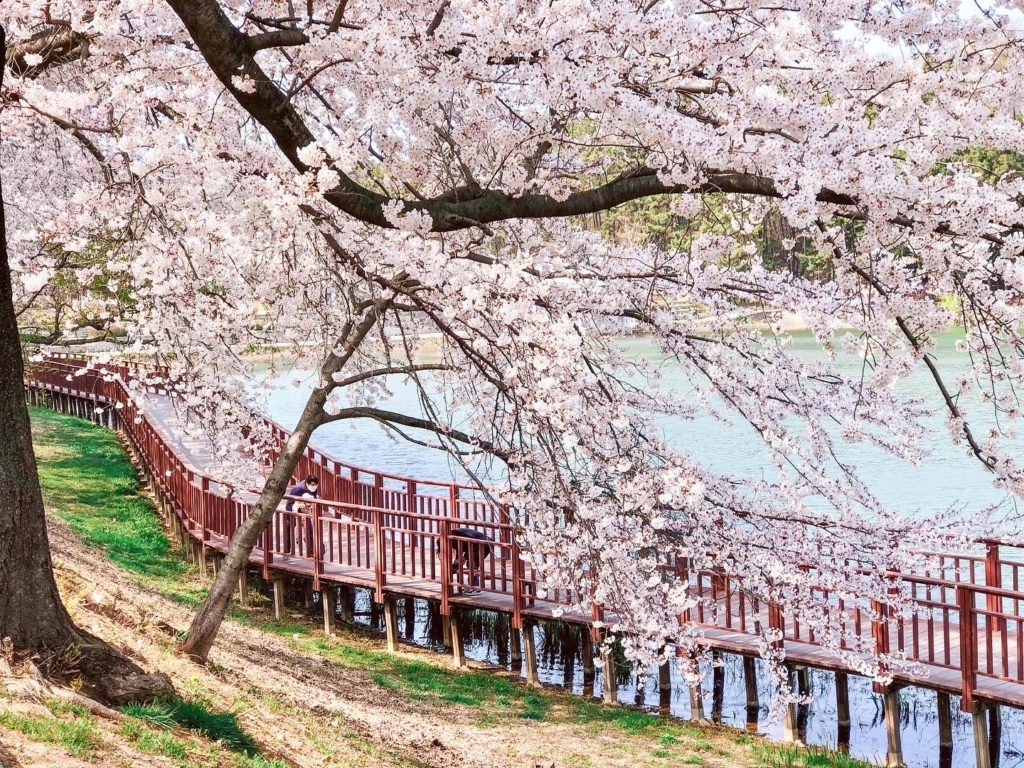 Hurry, though! They don't last long. The cherry blossoms bloom throughout the country near the end of March or early April and only last a few weeks. There are many festivals that go on around the country dedicated to these blooming beauties, but the best places to see them are away from the crowds. Try to find a nearby lake or off-the-beaten-path colorful palace to catch a better glimpse.
30. Check out the oldest bakery in South Korea
Lee Sung Dang Bakery is the oldest bakery in South Korea. It is located in the small town of Gunsan, about two hours south of Seoul. This isn't a bakery where you grab a loaf of bread and head on your way. Locals stock up on these baked goods! Grab a tray and a pair of tongs and wander the shop, adding anything and everything to your tray.
Many locals will grab multiple trays to fill. Once paying for the baked goods, head to the bakery's counterpart next door (where you can also purchase some of the bakery's items), and go upstairs to their café to grab a drink and enjoy some of your irresistible pastries.
Korea Quirks:
Sweet tooth heaven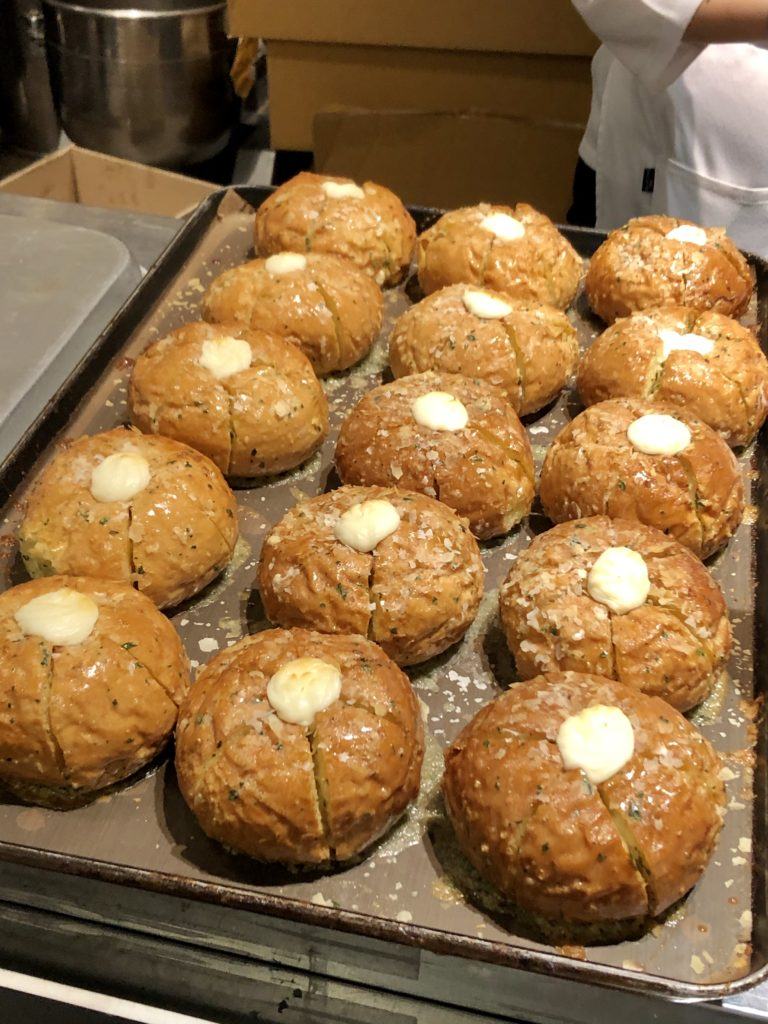 Korea is a sweet tooth's heaven. Everything, and I mean everything, is sweet. Pepperoni pizza? Yup. Garlic bread? Yup. Looking for "actual" sweets? Head to any café and you're bound to find a case full of cakes and macarons to compliment your sweet potato latte.
Korean Shirts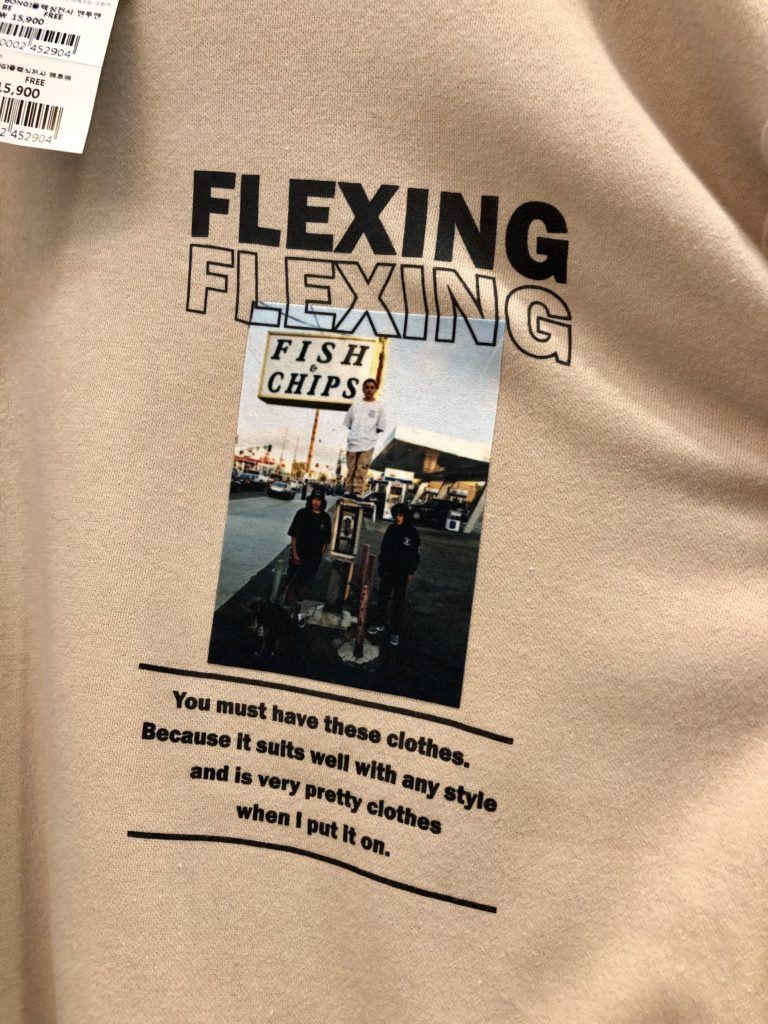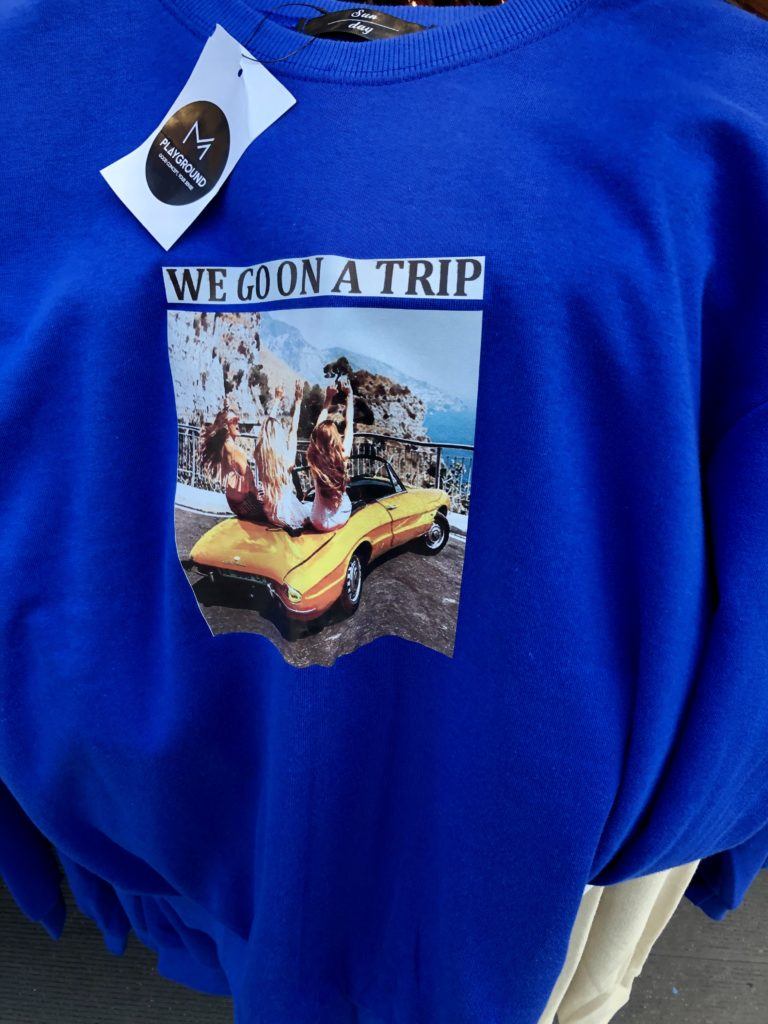 Korean shirts are a novelty to westerners. They're just so off-the-wall that they'll bring a smile to your face whenever you see one. They take an ordinary word or phrase and somehow twist it to make it into a deep connotation ­(typically with grammatical errors). They're almost there, but just not quite right. My favorite I've seen is a shirt with a smiley face that says, "BE SMILE".
Spiders are the size of birds
I wouldn't necessarily call this a quirk as much as a nightmare. Starting in late spring and into the summer months, HUGE spiders suddenly appear. Their bodies can be the size of golf balls. Their webs will span meters-long. Be very cautious walking between trees or even cars. Most times, you will see them up near lamp posts where many bugs are attracted. That's where most of the "big guys" hang.
For all of it's adventures, novelties and oddities, I love exploring South Korea and hope you will, too.
This article was written by Kylie Loyd. Born & raised in Michigan, New Yorker at heart, adventure took ahold of her fate and brought Kylie to her [now] husband, who leads her around the world via U.S. Air Force. Kylie Loyd has lived on three and traveled to four different continents in the past two years. With moving around the world so frequently, finding work with a background in event management was a struggle while living the "drifter life". Kylie became certified as a personal trainer to appease her passion for fitness, and also started her blog, gocatchthedrift.com. Today, she blogs about the travel opportunities for military spouses around the world, and also enjoys including ways to stay fit and healthy while on the road.
*Some of the links in this post are affiliate links to tours we love and recommend. Any purchase you make through these links supports us at no extra cost to you.