SCUBA diving has been a love of mine for over a decade now, inspiring trips all over the globe from the coral triangle of Southeast Asia to the beauty of the South Pacific. Combining years of my own firsthand knowledge with suggestions from other divers I have met along the way, these are 20 of the absolute best places in the world to SCUBA dive:
1. Raja Ampat, Indonesia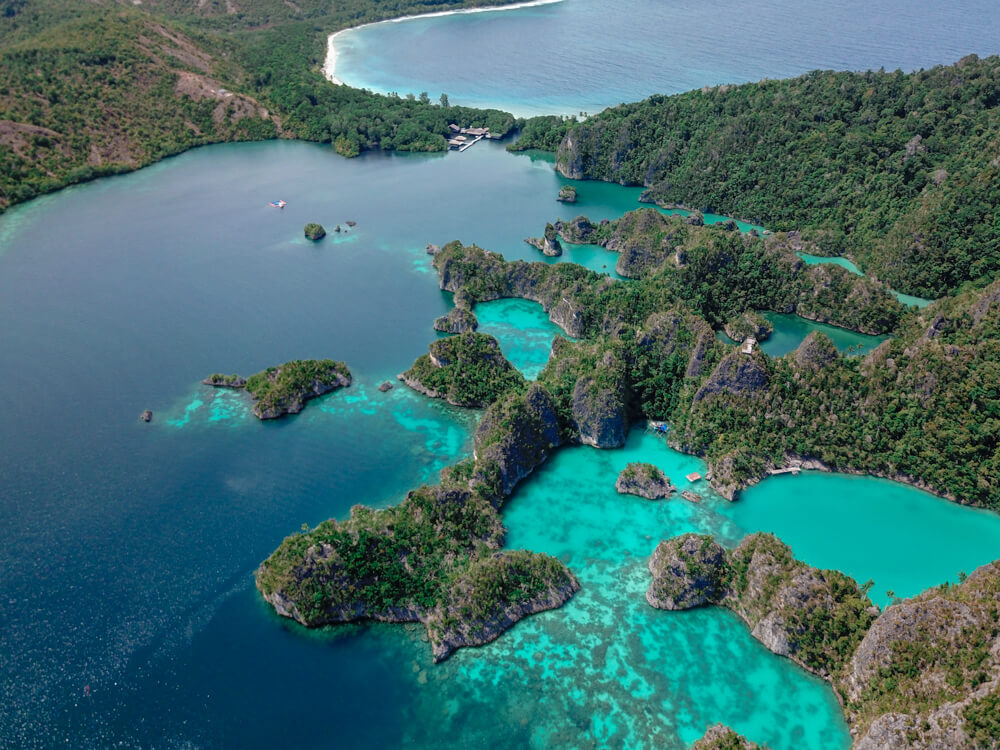 Easily one of my favorite places in the world to dive, Raja Ampat ranks high not only because of the menagerie under water, but for the wealth of beautiful islands, untouched lagoons, and beauty that you can experience when you're not diving, too.
Plan on seeing reef sharks, octopus, big schools of jack fish and barracuda, Manta rays, and healthy coral reefs, including some impressive fans. One of the best ways to experience diving here is on a liveaboard dive ship (read about my experience here). Most of them last for about 11 days, but there are also local islands that offer shore diving as well.
The best diving season runs from October to May (the opposite to Komodo's best dive times listed below). It's best to be Nitrox certified for longer dive times. Keep in mind currents can be strong and experience is advised.
See all liveaboards available in Raja Ampat here.
2. Komodo, Indonesia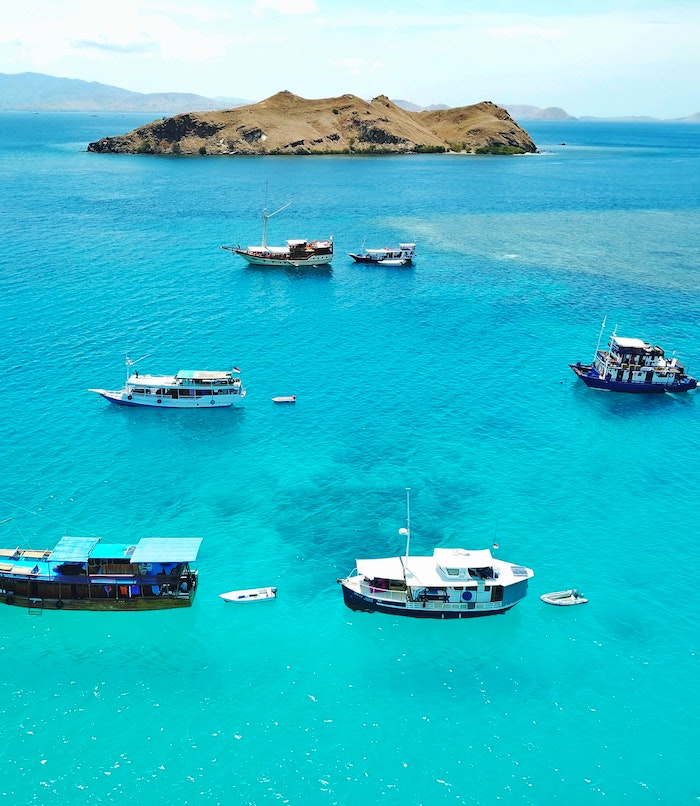 I'll always think of Komodo when I imagine the most colorful, vibrant reefs in the world. This is also a hotspot for Manta rays, big schools of fish, sea turtles, and lots of colorful little nudibranchs. The water clarity is amazing, and the temperature is just right, too. I even got lucky and saw Mandarin fish on a night dive!
Be forewarned that Komodo is more advanced diving where you are going to experience strong currents. This is best undertaken after you have at least 40+ dives under your belt. The diving season runs all year with March to October offering the driest conditions. The best Manta viewing is in the rainy season, running from December to February, although I saw them in July, as well.
See all liveaboards available in Komodo here.
3. Chuuk Lagoon, Micronesia
While on my liveaboard in Raja Ampat, I asked the other divers what their favorite places are for diving around the world, and was told that Chuuk (aka Truk) Lagoon in Micronesia offers some of the best for wreck diving. This is another one that requires a liveaboard to get to to the best spots.
During World War II, Chuuk Lagoon was the Empire of Japan's main naval base in the South Pacific, and after some heavy shelling by US forces, it is now home to over 60+ World War II wrecks, making it the largest underwater ship graveyard in the world. Some wrecks are deep, which makes Chuuk famous for technical diving. It's best to have at least your Nitrox certification to dive here.
4. Cocos Island, Costa Rica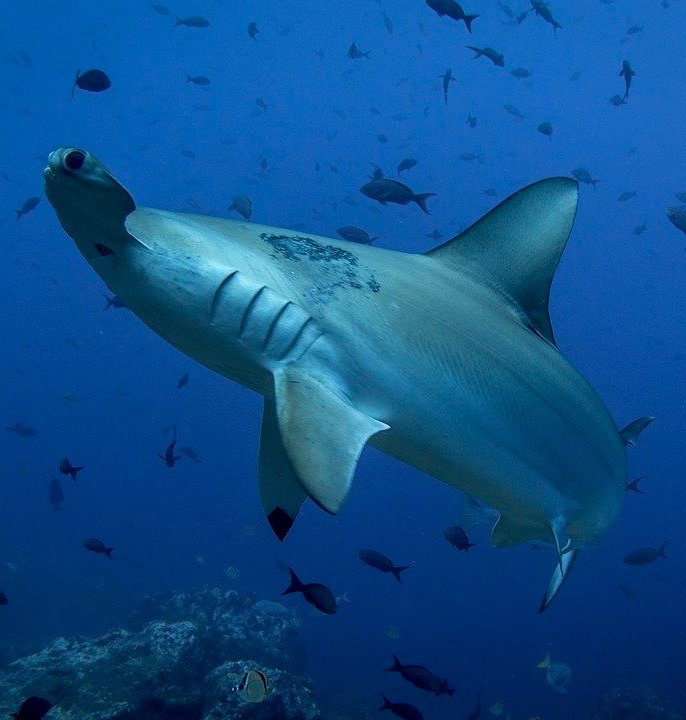 Cocos is the prime spot for a shark lovers! If you've been hoping to see big schools of hammerhead sharks, Cocos Island is one of the best places in the world to get that chance.
Cocos is best known for the big stuff, namely sharks. The biggest downside of diving here is that it can only be reached via a liveaboard dive boat and it takes at least 36 hours of sailing to get to Cocos (and 36 back, too)! Most liveaboards board from the port city of Puntarenas in Costa Rica.
Visibility is best during the winter months (December to May, also the dry season). However Manta rays and whale sharks are more frequently spotted from June to November. Currents can be strong, so it's best to have experience before attempting Cocos.
5. Darwin and Wolf Islands, Galapagos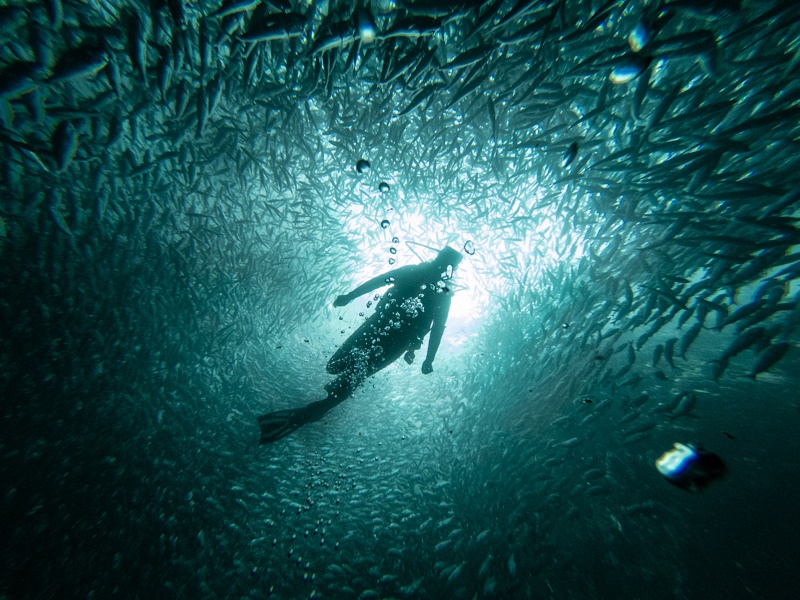 Speaking of schools of sharks, the Galapagos islands in Ecuador are another great diving spot that offers prime big-animal viewing, including schooling hammerheads. During July and August, it's a great spot to dive with whale sharks as well.
Darwin and Wolf islands are only accessible via liveaboard dive boat, and sometimes visibility can be somewhat poor (plus the water is cold!). If you're trying to avoid liveaboard dive ships and want to combine your trip with other activities, consider doing a land and snorkeling cruise around the Galapagos, and take day dives from the local islands, including the famous Gordon rocks and Kicker (sail) rock. Currents can be very strong in the Galapagos, so some experience is usually required by diving operations taking guests to Gordon Rocks.
6. Caye Caulker, Belize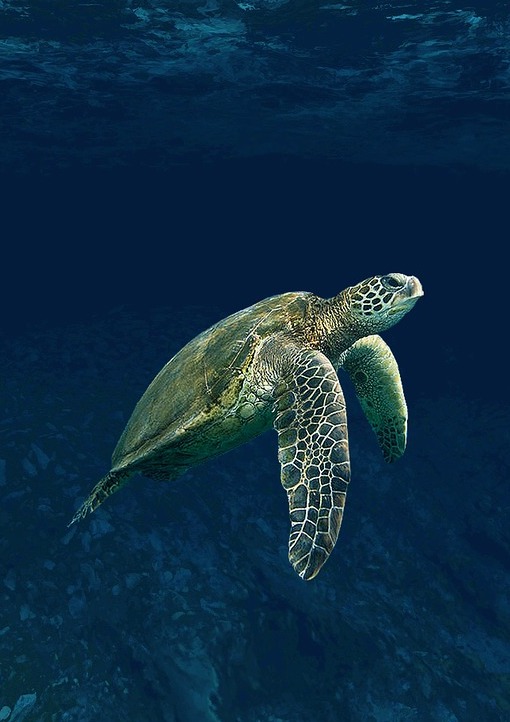 Belize is home to the second largest barrier reef in the world, and the water was so warm and clear, I didn't even wear a wetsuit! This is the trip I took that inspired me to get dive certified back in 2010.
Although the Blue Hole is one of the most famous dive sites out of Caye Caulker, having dived it myself, I can't report that we saw much. Its claim to fame is the deepness of the dive at over 45 meters into an underwater sinkhole, and the stalactites that you can see once you descend. You'll need at least 40-50 dives for a reputable dive company to take you to this one. Truth be told we had only just gotten certified, so we asked around until we found a company willing to take a bunch of newbies, so they do exist.
That said, the reef dives following the Blue Hole were what impressed me the most. We saw spotted eagle rays, lots of reef sharks, and gorgeous corals.
7. Red Sea, Egypt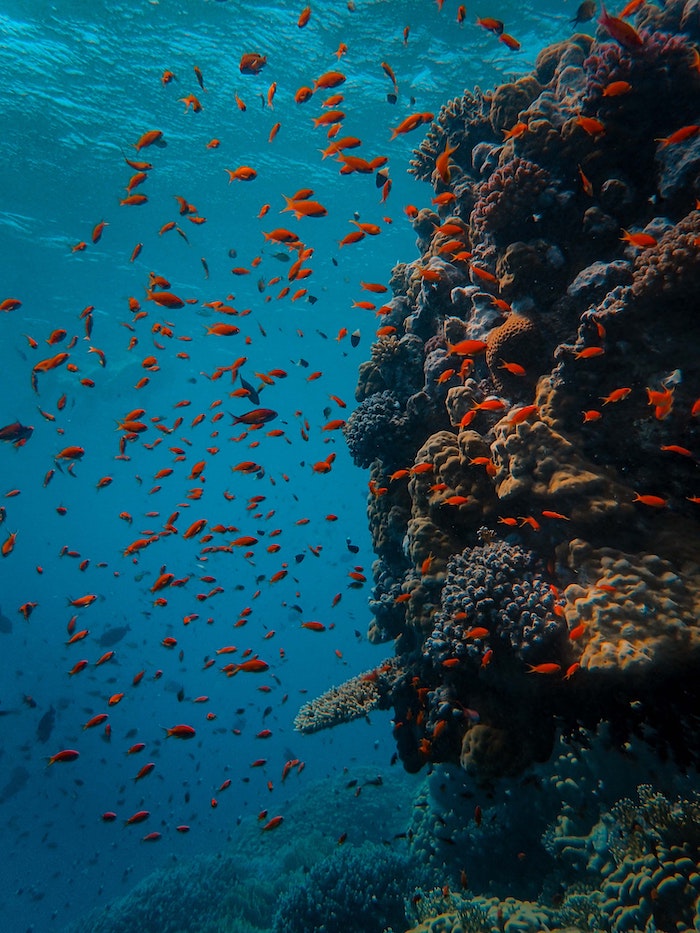 Easily one of the most famous diving spots in the world, Egypt's Red Sea is known for amazing corals, dolphins, shipwrecks, sharks, colorful fish, and Dugongs, if you're diving in the right spot! The Red Sea can be experienced with day dives or a liveaboard.
The Red Sea covers a huge area, spanning well beyond just Egypt. Word on the street is Saudi Arabia has even better dive areas, though I haven't met anyone yet who has dived them.
8. Bazaruto Archipelago, Mozambique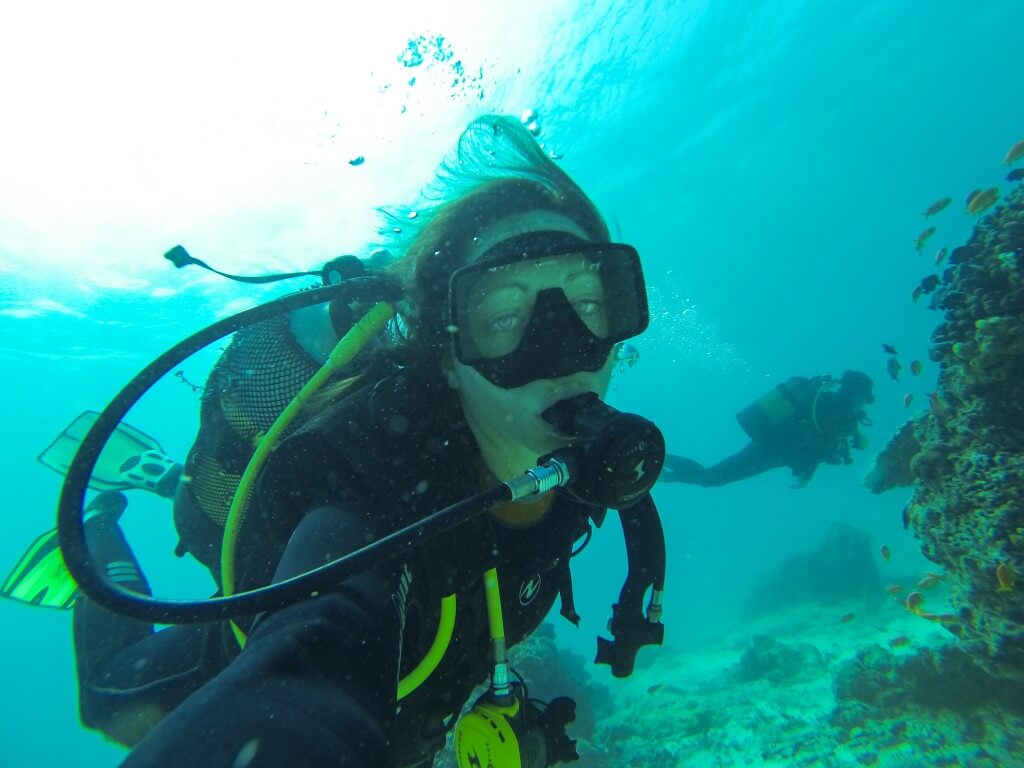 Speaking of Dugongs, the Bazaruto archipelago in Mozambique is a great place to spot them.
You can also expect to see gorgeous reef, and pure white sands above with baby blue water. The nearby town of Vilanculos, where I stayed, was a dream with the tides going in and out, exposing bright white sandbars throughout the day.
Mozambique is one of the toughest countries I've been to in terms of getting around, but also one of the most rewarding. Stop by Tofo as well for whale shark encounters between June and January!
9. Kona, Hawaii's Manta Night Dive
While Hawaii's reefs aren't the picture of health and beauty that I'm sure they once were, the Manta night dive out of Kona on Hawaii's Big Island is still worth doing if you love Mantas. You can also snorkel this one instead, holding onto a lighted raft that attracts their food source.
10. Socorro, Mexico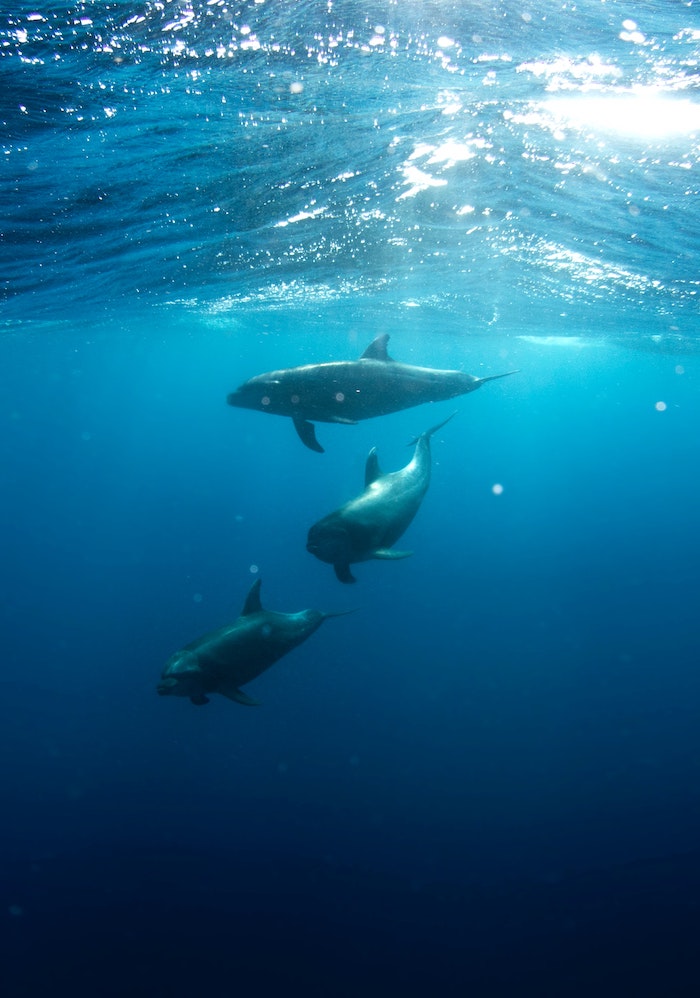 Mexico in general offers incredible diving opportunities from coast to coast. The underwater diversity is impressive, including Cabo Pulmo in Baja California, the wall dives in Cozumel, and of course, the one and only Socorro.
This is another great spot to see the big stuff, from Manta rays, to 7 different species of sharks, Humpback whales, and sometimes even whale sharks. The season for diving in Socorro is winter (November-May) when the seas are the calmest for liveaboard dive ships, the only way to access this area.
11. Bora Bora, French Polynesia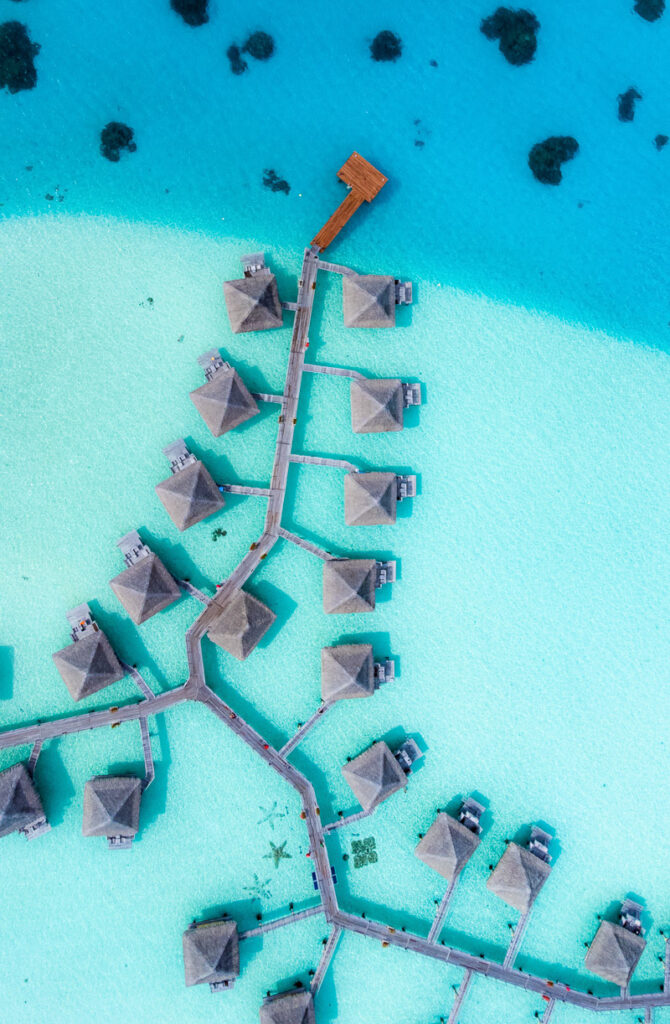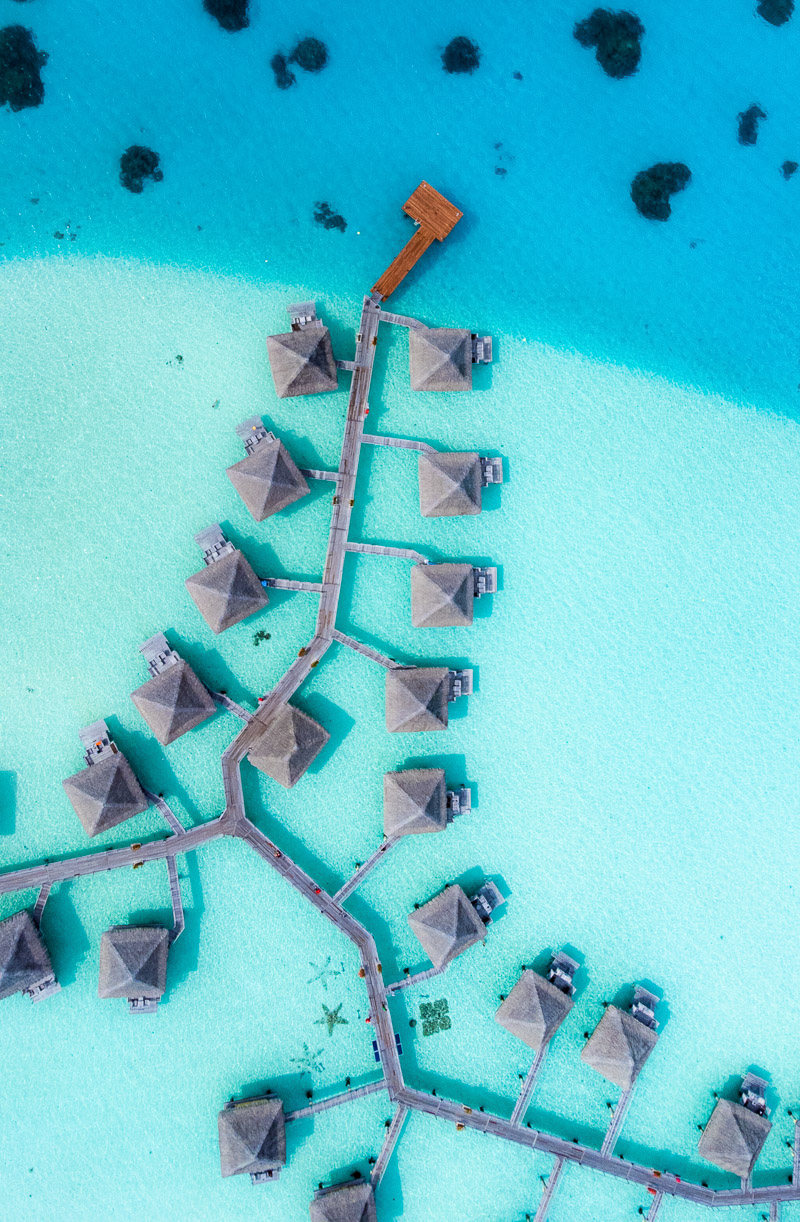 French Polynesia has some of the most incredible diving and reefs I've ever seen. If you love reef sharks, rays, want to see beautiful corals, and enjoy a truly healthy reef, look no further.
Most diving can be done directly from your resort or island. The water visibility is incredible, and depending on the time of year (late July to October) you may even spot a Humpback whale – I have on a dive before!
Although you can drive at any time of year in French Polynesia, the rainy season runs from October to April and can bring more challenging conditions. Note that speaking at least some French is a huge help, particularly if you venture to any of the more remote islands.
12. Ari Atoll, The Maldives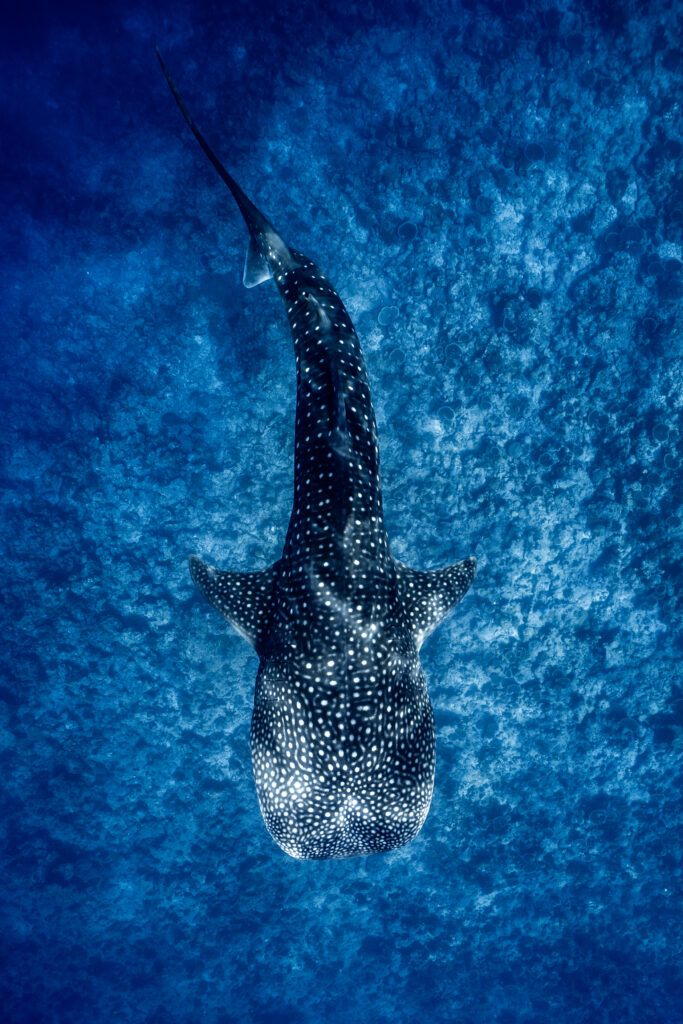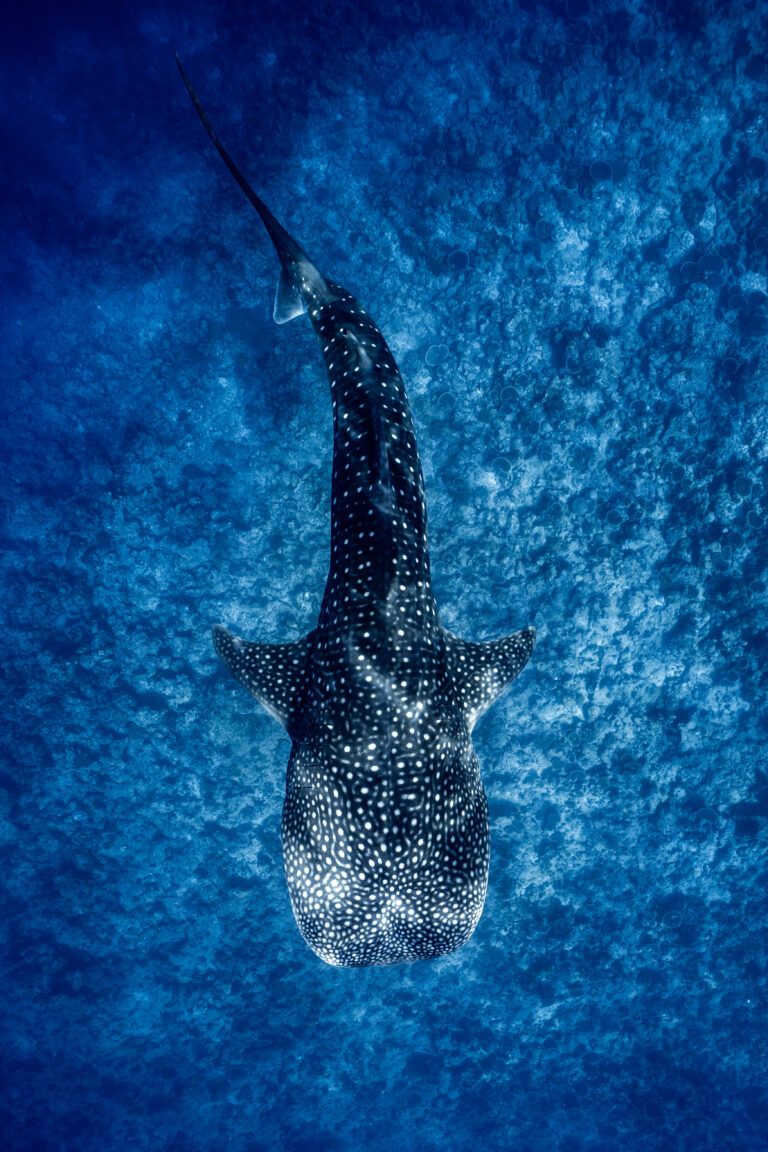 Speaking of clear water and healthy coral, the Ari Atoll in the Maldives is another excellent diving spot with the opposite rainy season.
Although tropical fish and dazzling corals are part of the draw, you can also dive with whale sharks and Mantas in this area, too. Take shore dives from your resort, or take a liveaboard to hit all the best spots.
13. Fuvahmulah, The Maldives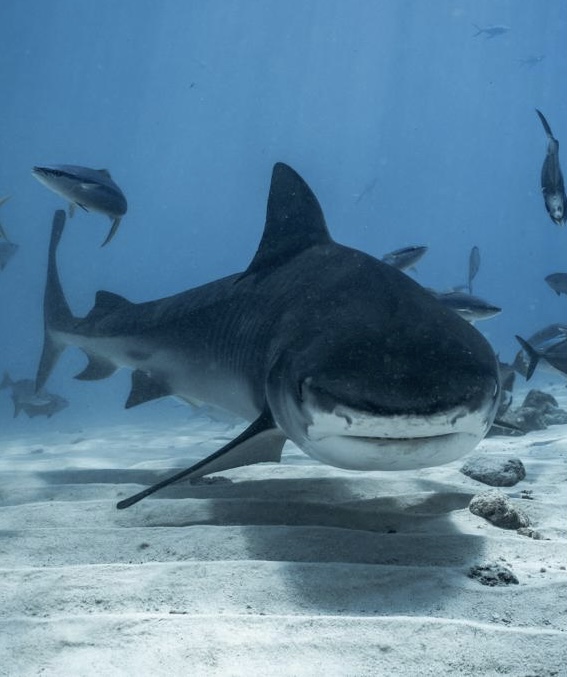 Speaking of the Maldives, if you're a true diving aficionado, you can't leave without stopping by Fuvahmulah to dive with pelagic sharks. This is truly one of the hands-down best places in the world to dive with Tiger and Thresher sharks.
The accommodation is somewhat basic, and this is a local island where you won't be able to wear a bikini on the beach, but it does offer an opportunity for local interaction that many who visit the Maldives don't get to have.
14. Sipadan, Malaysia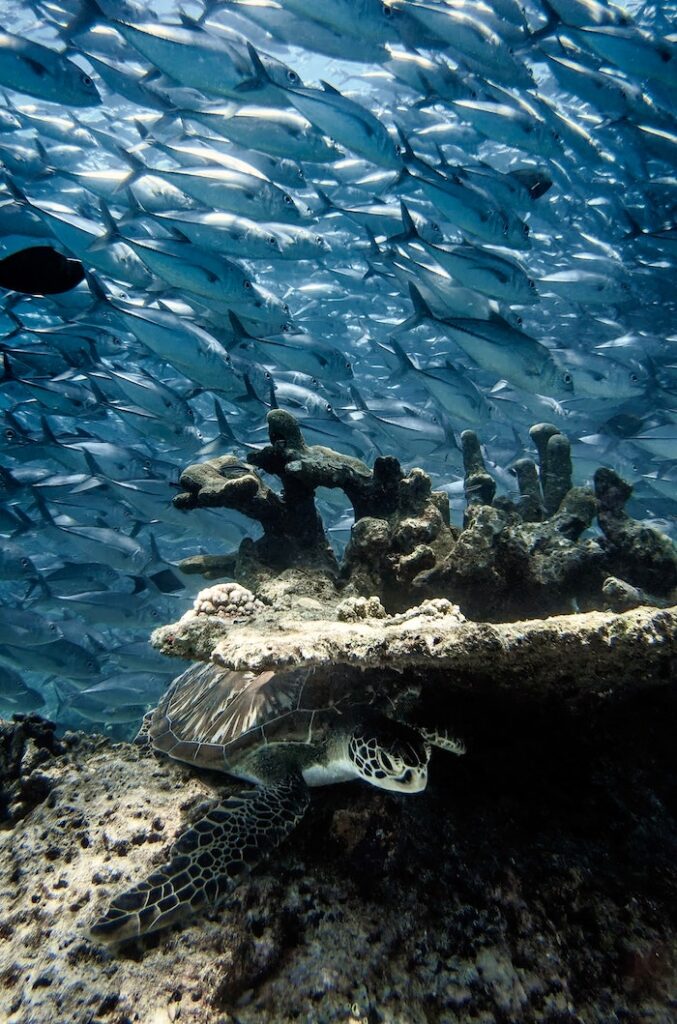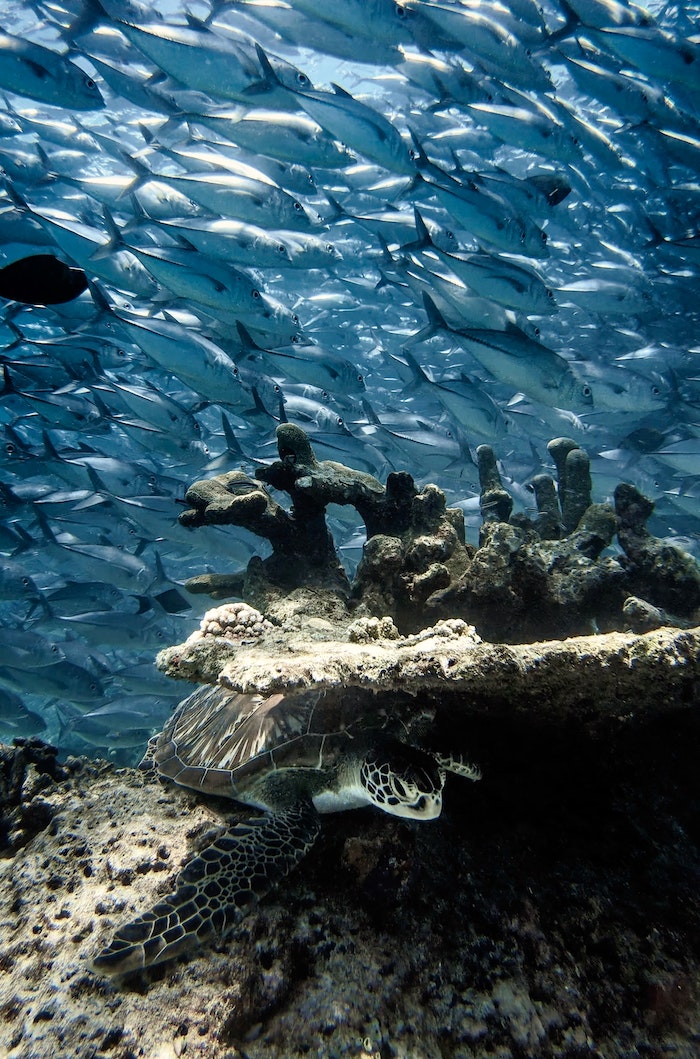 Sipadan in Malaysian Borneo is famous for a reason – the protected marine area is incredible for large schools of fish, the occasional hammerhead, and HUGE turtles.
This is a popular dive site and there are strict limits on how many people can dive each day, so plan this one as far ahead of time as possible to ensure a permit, ideally during Malaysia's dry season from April to June. I loved diving with Scuba Junkie off of Mabul island and recommend booking several days of diving around the area, all of which is impressive. You can also do a liveaboard to take it all in!
The water is pleasantly warm, currents are gentle, and the water visibility is excellent.
15. Apo Reef, The Philippines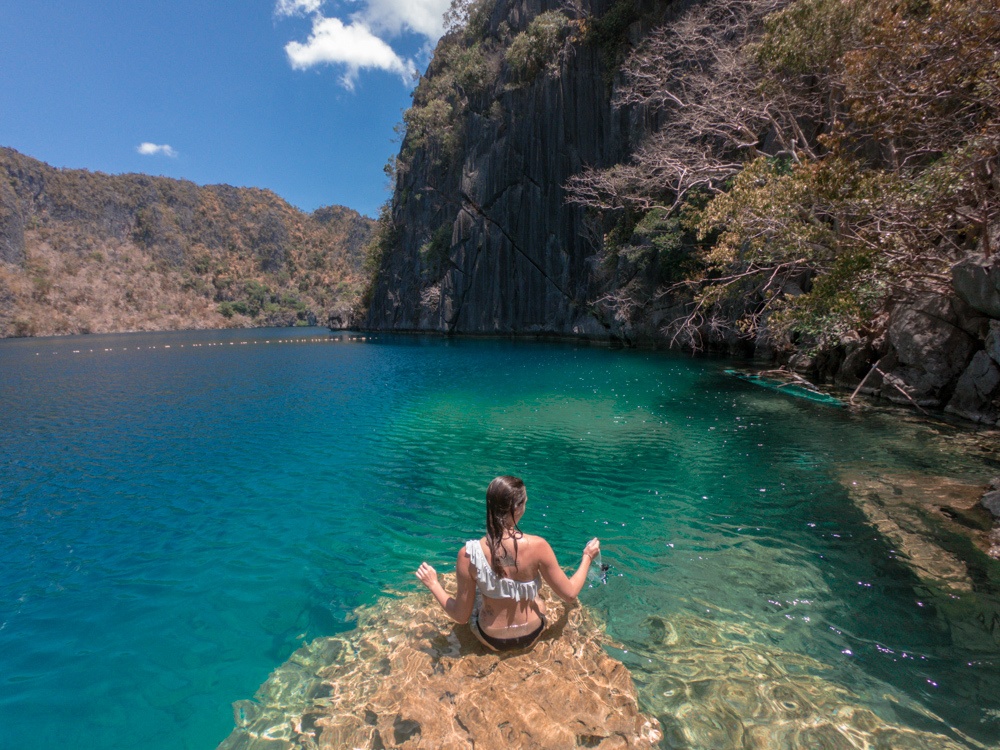 For wrecks, turtles, nice corals, and schools of tropical fish, Apo Reef is the best dive area of the Philippines. I joined a liveaboard boat to explore the best of the area (here are more options), but you can also use Coron as a jumping off point.
You'll also likely stop by the Barracuda Lake, a mixture of fresh and salt water that makes for some interesting diving as you cross from one into the other.
The best time to dive in this area is during the Philippines' dry season, from October to May. Be sure to do some island hopping in the area as well, as Coron is full of gorgeous islands and lagoons.
16. Catalina Island, California
Although the water is admittedly a touch above freezing, Catalina island off the coast of California offers some of the most impressive kelp forests in the world. For those who would love to know what it's like to swim with friendly and curious harbor seals, this is one of the best spots!
You can take dive tours, get certified, or just rent gear and dive on your own off of Catalina. The easiest way to get there is to take the Catalina Flyer from Long Beach.
The best visibility is from September to November. Bring an 8mm wetsuit for this spot!
17. Great Barrier Reef, Australia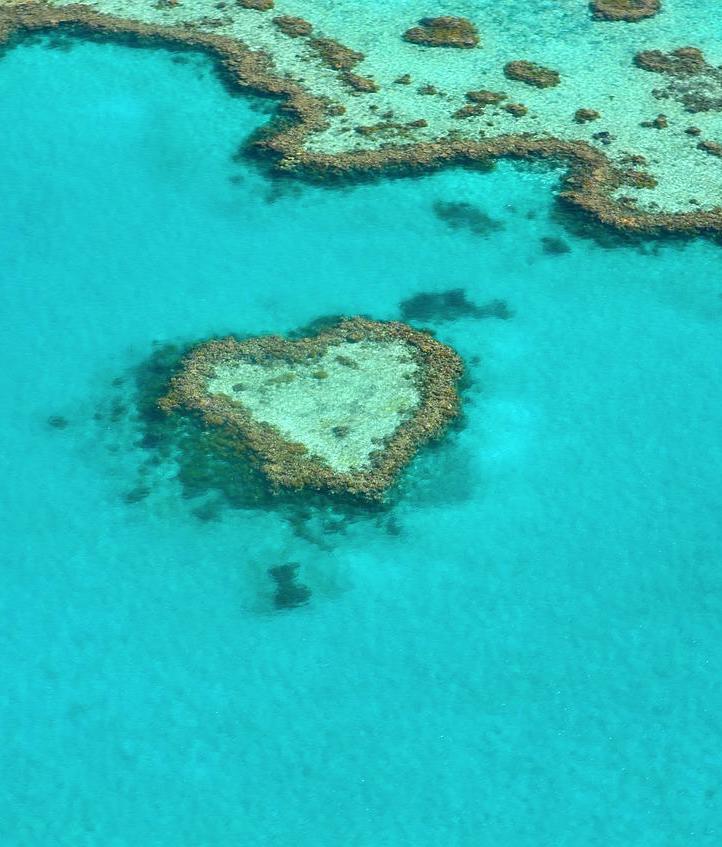 Although the Great Barrier Reef in Australia has fallen victim to coral bleaching and may not be the incredible dive site that it once was, it's still the largest barrier reef in the world worth a visit if you're in that neck of the woods.
The Great Barrier Reef enjoys a protected status and offers the opportunity to see marine life that is unique to the area. The outer reefs are some of the best spots these days, including the Ribbon Reef's Gotham City, the far northern reefs for sea turtles, and the coral sea reef's Bougainville Reef for some bigger creatures. Read more here.
18. Bonaire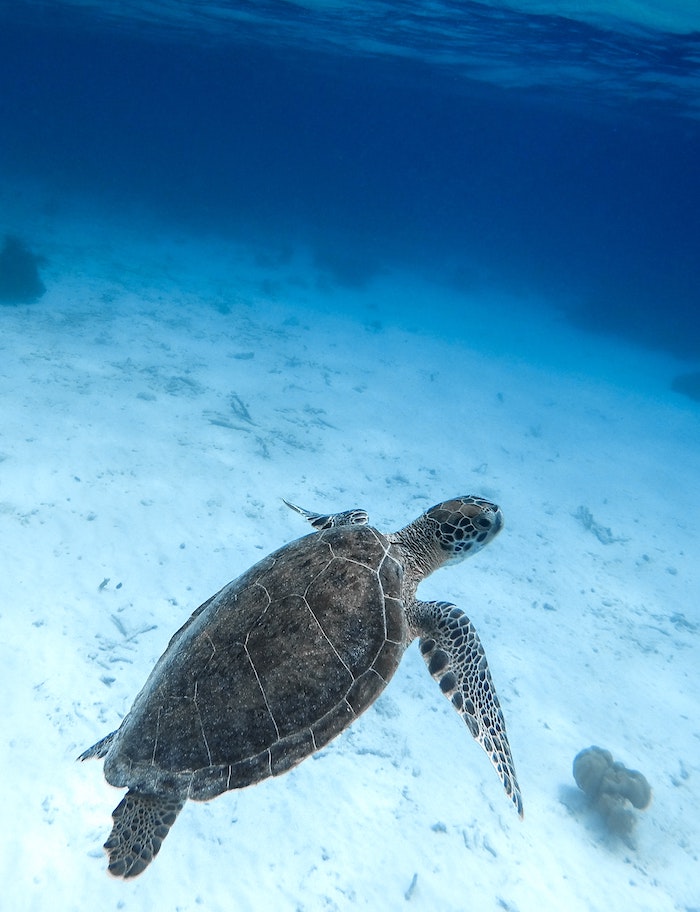 Bonaire is one of the best places to dive at any time of year, and for any skill level. You can easily do dives from boats and the shore – in fact it's known as the shore diving capital of the world. Since the area is protected from most major marine currents and offers mostly shallow diving, this is a great place to learn, as well.
Expect warm water (up to 80 degrees F), calm conditions, and visibility up to 100 feet. The area offers gorgeous corals, wreck dives, sea turtles, schools of grouper, barracuda, and sea horses as well.
19. Jardines de la Reina, Cuba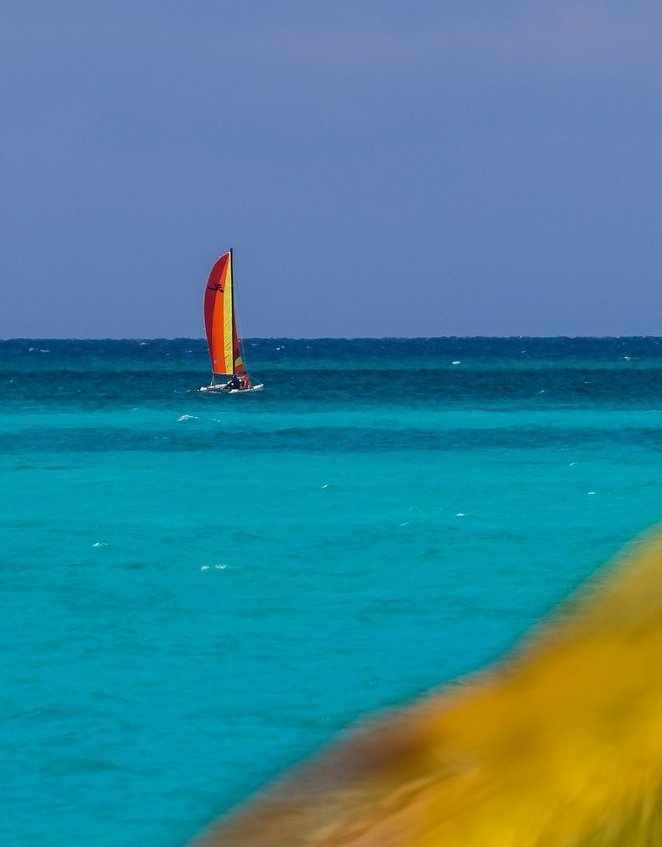 This reef has been protected for over 20 years, and it shows. Only 1200 people are permitted to dive the Jardines de la Reina each year, an uninhabited marine sanctuary that is only accessible via liveaboard.
The area is well protected from most currents, so this is a dive trip that is suitable for divers of all levels. It also offers warm water and great visibility year-round. Although there's something for everyone in the area, most people are attracted due to the promise of seeing sharks, including large Caribbean reef sharks and silky sharks. During July to November, you may see whale sharks as well.
20. Red Sea, South Sudan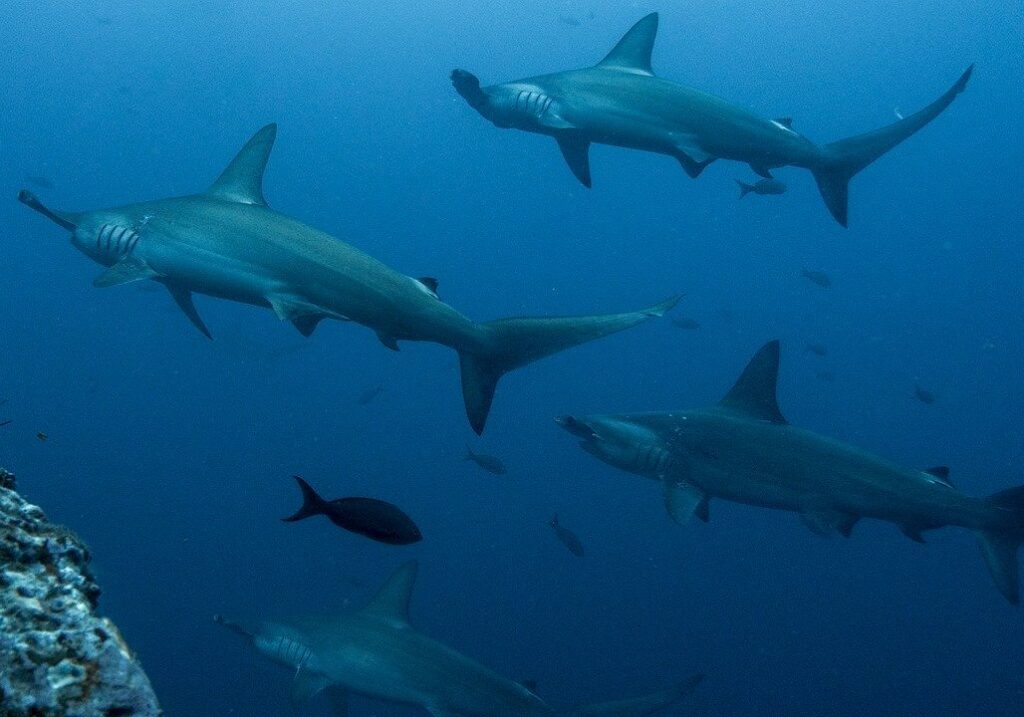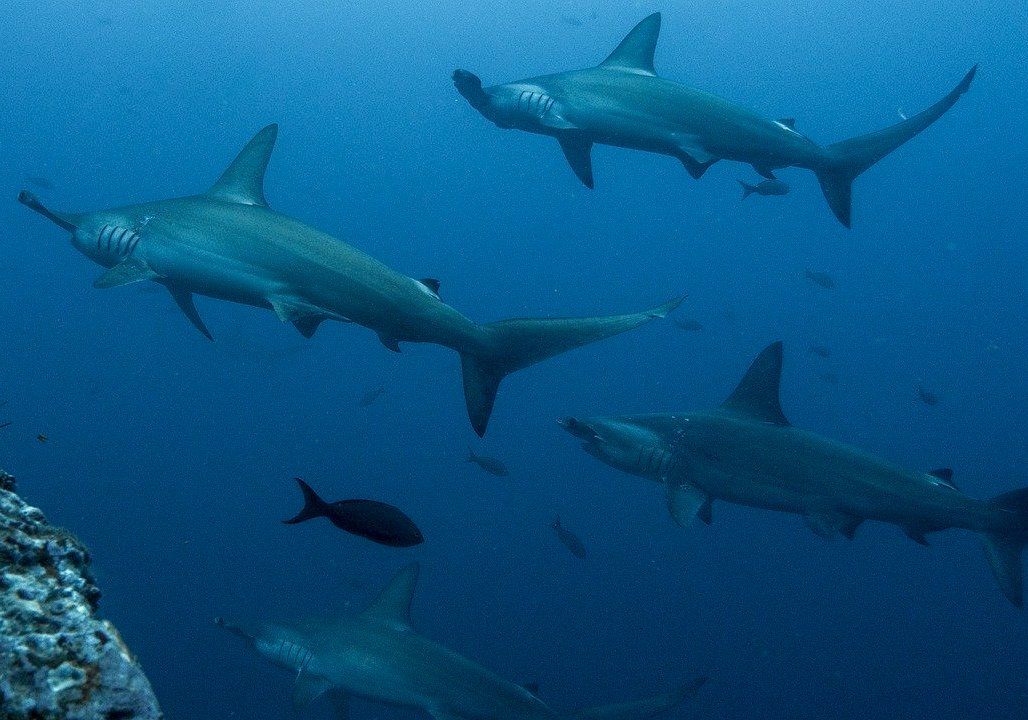 As mentioned above, incredible Red Sea diving is not limited to just Egypt, or even just Egypt and Saudi Arabia. Liveaboard dive ships have started exploring the South Sudan part of the Red Sea as well, where schools of hammerheads and other sharks are the main event.
You can also expect to see impressive corals and wrecks. What's more, very few people venture out each year, so you'll enjoy some of the most amazing yet least-crowded dive sites the Red Sea has to offer.
Pin me for later: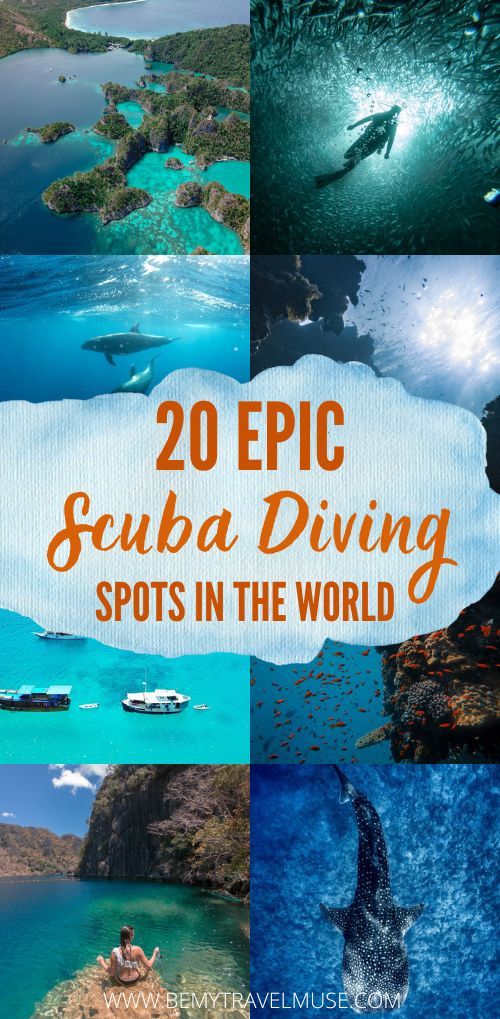 Drawing from my own experience and the suggestions of others, these are the best dive sites that I am aware of around the world. But I'm always open to learning about more! Do you have any amazing places that you have dived? Share them in the comments below!
*Some links in this post are affiliate links for products and services we personally use and love. Any purchase you make through them supports us at no extra cost to you. Thanks so much!