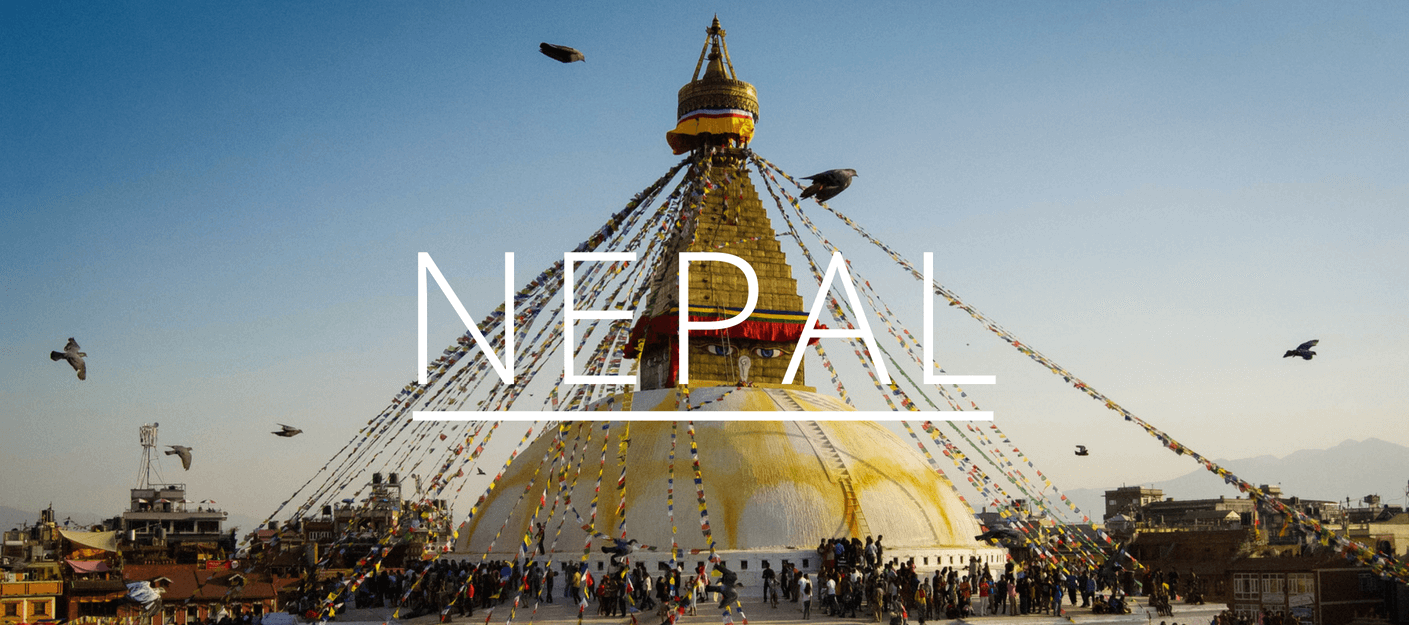 Nepal for most tourists can be broken down into two camps: trekking, and cities. I got a bit of both during my month in the country and came to find that though sometimes chaotic, or at certain elevations, tranquil and pleasant, the different facets of Nepal combine to make one interesting country - a country with some darn good yogurt lassi and mo mos (dumplings), I might add.
Most tourists visit with the aim of trekking, often to Everest Base Camp, or for those with deep pockets and lungs of steel, Everest itself. I had heard great things about the Annapurna circuit and sanctuary treks, equally as challenging and long as EBC, but a bit less crowded and rumored to be more beautiful. It did not disappoint.
After a rocky beginning, I came to love the country and the people, especially in the Himalayas. I also believe Nepal may be the cheapest country in the world to visit, rivaling India. If you love trekking, there are almost limitless trails you can take and given the cheap prices, some of the cheapest treks in the world, for the most part. Nepal is a beautiful country with a lot to offer, and some of the most varied offerings I can think of, to boot.
Where in Nepal?

Nepal
Quick Tips
'Hello' and 'Thank You' in Nepali

: "Namaste" with the hands pressed together at the heart and the head bowed, and "Dhanyabad" (said like 'danny bad')

Currency

: Nepalese Rupee (

click here

 for current conversion rates)

Visa

: 30-day visa on arrival (

click here

 for country-specific rules)

Safety rating:

Ranked 76 on the

Global Peace Index

with a score of 2.00 (USA is ranked 128 with a score of 2.40). There have been violent demonstrations in the country, but tourists are rarely affected

Solo Travel Friendliness: The only problem I've personally encountered abroad as it pertains to solo female travel safety was in Nepal when I was groped in the dark while walking alone at night. I broke my own rule. Never walk alone at night anywhere, especially in Nepal
Climate

: At higher elevations, always plan for snow and freezing temperatures and in the summer, bank on rain and mud. At lower elevations, plan for heat in the spring and summer months

Best SIM cards

: Ncell and Namaste - Easy to get at just about any phone shop

Modesty considerations

: Women should cover up knees and shoulders to ward off unwanted negative attention. Covering up is required for all temple visits. Speaking of temples, some Hindu temples may be off-limits to non-Hindus so make sure to seek permission before entering one

Random useful tip

: The power is only on for a few hours each day, and the times vary each day. Your guesthouse is likely to have the times posted somewhere, or if you're staying somewhere swanky, may have a generator
Accommodation
Budget Solo Travelers ($5 - $10): While many locally-run guesthouses have been replaced by big international hotel chains in the past few years, it is still possible to find cheap and good dorms and guesthouses in popular areas like Kathmandu and Pokhara. Outside of the high seasons (November and April), you can bargain and get discounts from most places. Consider bringing your own sleeping bag as the cheapest places may not be as clean as you'd like. If you are trekking the Annapurna Circuit or Everest Base Camp, there are guesthouses along the way that provide basic accommodation to trekkers, and the cost is usually nothing more than $1-5 as they gain their money from selling food at a slightly higher price. Be sure to haggle.
Mid Budget Solo Travelers ($10 - $35): Mid-range guesthouses come with private rooms that start at $10. The amenities are basic but the rooms tend to be bigger. Other than that, homestay programs operated by tours that involve turning an entire village into accommodation for travelers is a good way to get immersed in Nepalese culture with comfort. Airbnbs are increasingly popular, with a private room starting at around $20, and an entire unit at around $35.
Food
Local Food ($0.5 - $3): Nepalese food is simple and hearty. There are many local diners, confusingly called "hotels", that sell staples such as daal bhaat and noodle soups. Keep a lookout for seabuckhorn berries that are usually wrapped in newspaper, they are my absolute favourite! Teahouses usually serve nothing more than snacks and drinks, but they are a good place to hang out and observe the locals' daily life. Along the Annapurna Circuit, guesthouses double up as restaurants, as mentioned above. Since meat usually has to be carried up, it's advisable to go vegetarian during the trek. Remember to bring along a way to purify the water too, such as purification tablets or a filter.
Restaurants ($3 - $8): Sit-down restaurants typically integrate local cuisine with tourists' appetite preference, serving a mix of Nepali, Chinese and Indian food. The government taxes and service charges are often not shown or included in the menu prices. A bottle of beer costs about $3.
Transportation
Getting There: Nepal's only international airport is the Kathmandu International Airport. There aren't that many direct flights from outside of Asia to Nepal, but a popular route is to fly into India before heading Nepal.
Getting Around: Due to the bad roads, it can be quite a challenge to get around in Nepal. Local buses are cheap but always cramped and uncomfortable, plus it could be painful to figure out the (lack of) schedule and stops. The safest way to get around is with a private car, which always come with a driver in Nepal. In tourist areas like Kathmandu and Pokhara, taxis are safe and cheap to get around. Finally, there are 3-wheeled vehicles called tempos within the cities that leave when full and follow a fixed route.
Inter-city Traveling: There are long-distance buses catering to tourists, which are in better condition and more comfortable than regular buses. However, regular buses are very cheap, with some of the longest distance routes costing as low as $10. Outside of the popular tourist routes, one can rent a shared jeep to get from one city to another, which is cheaper than a regular taxi. There are 20-odd domestic airports as well if you plan on doing a lot of domestic travel.
Things to Do
Trekking the Annapurna Circuit or Everest Base Camp: Trekking is possibly the #1 reason for visiting Nepal for most people. The most popular months are September and October with the second highest season taking place in March and April. If you prefer a guided trek, there are companies and individuals that offer guiding services in English and other major languages, and you can also pay for a porter to help carrying your bags during the trek. Personally, I wanted to trek the Annapurna Circuit without a guide, and did that without much difficulty. It was a stunning trek that I will remember for a lifetime.
Holi Festival: Holi is a colorful festival celebrated by the Hindus. It is observed to obtain God's blessing for the rest of the year. The dates of the festival vary each year so check beforehand. The celebration itself may remind one of the Songkran Festival celebrated in most parts of Southeast Asia, except that for Holi Festival, it is colored powder being splashed. Put on clothes you do not mind getting stained, bring little cash and make sure to keep yourself hydrated throughout the celebration.
Paragliding in Pokhara: I tried paragliding in Nepal and it was beautiful looking down at the lake and rice paddies from above, and I remember thinking to myself "so this is how having a pair of wings feels like" the whole time. A popular place to do it is in Pokhara, which is a 6-hour bus ride from Kathmandu and the start of the Annapurna Circuit. You can book ahead online but it is cheaper to book directly with your guesthouse or with an agency directly.
Rato Machhendranath Festival: I was lucky to have witnessed this celebration by accident in 2014. The Rato Machhendranath Festival is a celebration that involves a coconut being thrown from the top of a tree-like float by a priest, and local men fighting over each other to catch the coconut. It is one of the oldest and most important festivals in Nepal, one that is little known to tourists – my buddy and I were the only foreigners there! Similar to the Holi Festival, the date is not fixed but it takes place between April and May so check with your hostel.