Have you ever wondered what it feels like to go back in time, coming face to face with something that is thousands of years old?
Though time travel isn't possible (yet), walking on a glacier that was formed during the last ice age sure is.
Bonus: the glaciers in Patagonia hold water that is some of the purest on Earth.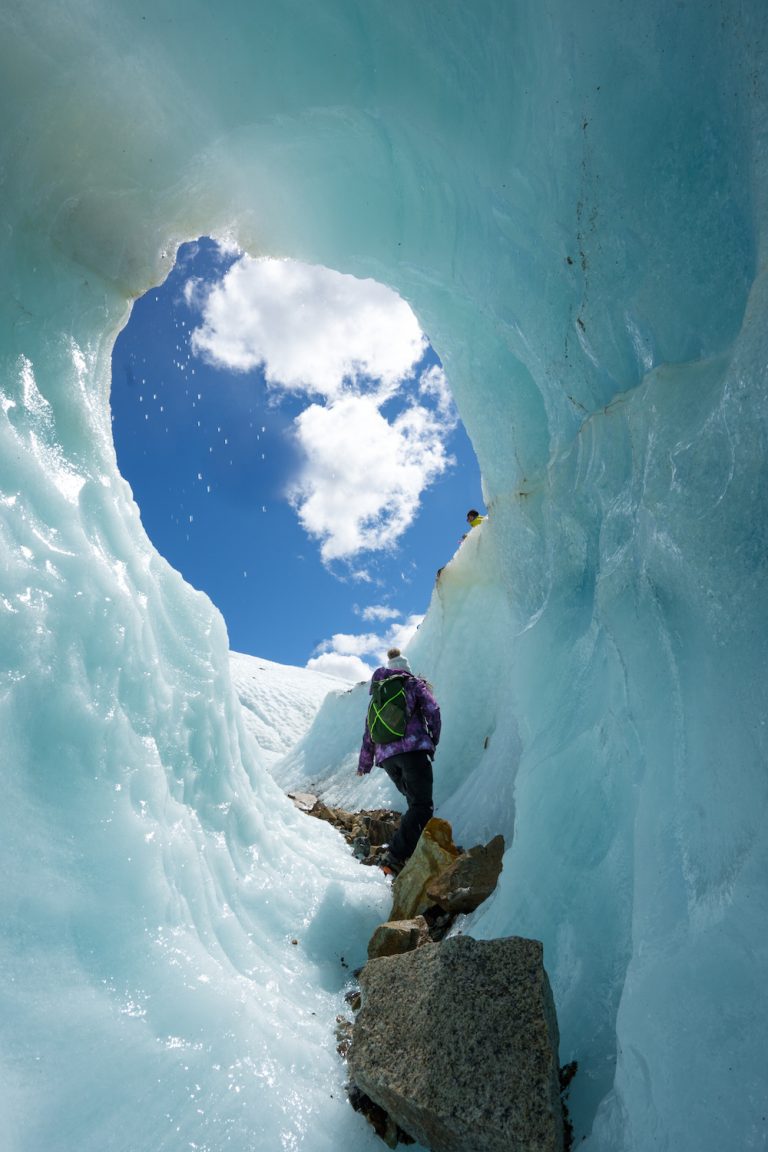 Tours go every day from the nearby town of Puerto Rio Tranquilo over to the Exploradores glacier, which is a few hours away. After Steve showed photos of it to me on Google images, I was 100% down with the glacier hike.
Tours only started on Exploradores a few years ago, opening up a new revenue stream for the town of Puerto Rio Tranquilo and increasing tourism. In the grand scheme of things, even access to the town of Pto Rio Tranquilo is new. Prior to the construction of the Carretera Austral in the late '80s, this was one of the most remote places on Earth.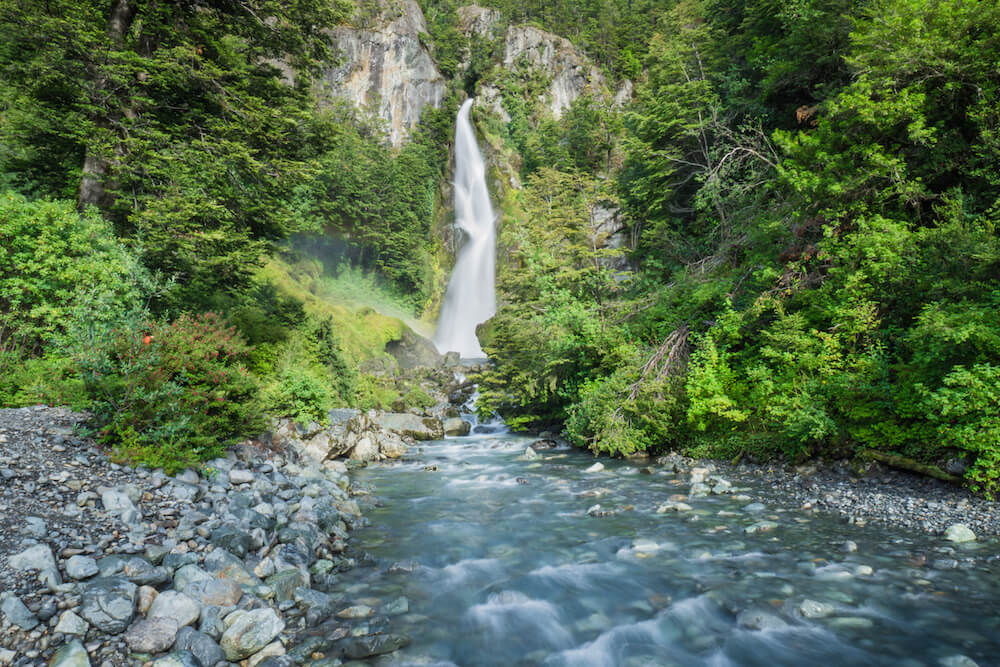 The groups are of about 20 people plus two guides, roaming in a single file across the glacier. In this case a guide is a necessity. They're not only required in the national park, but also essential to not falling into a crevasse. They know the routes, and where to find the best photo opportunities.
Down south on Perito Moreno or Glacier Grey, the costs for a tour are about double (this one only cost around USD $60), and the photos I saw from those didn't compare to those from our trek. Perhaps it's a different kind of glacier or with more people, slightly tighter regulations, but I loved what I ended up seeing (and editing later that evening).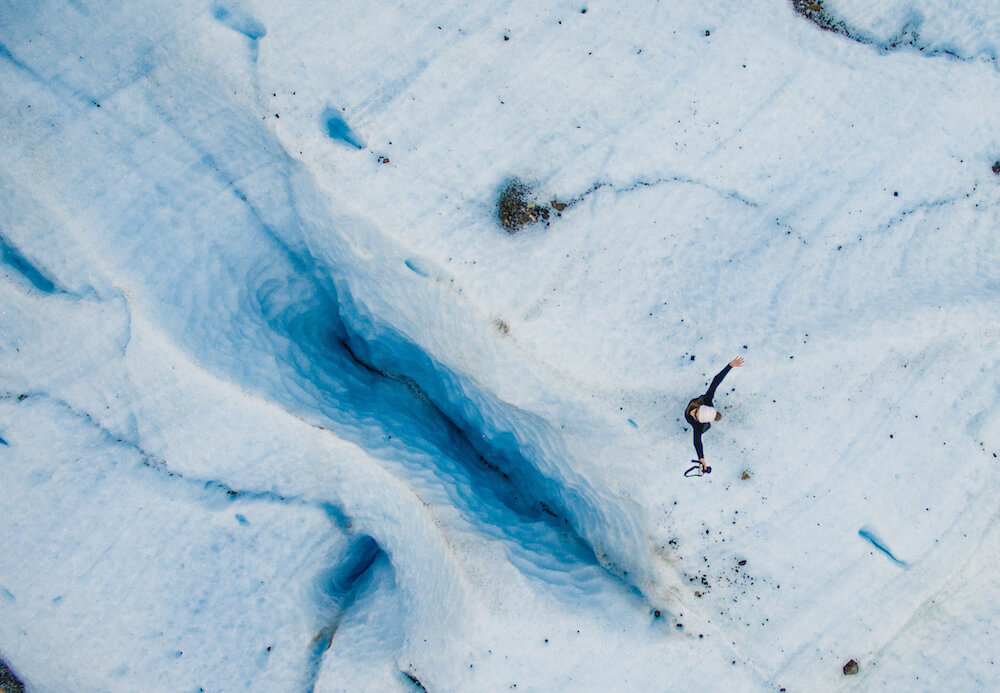 The hike starts through a forest path for about an hour before coming to a glacier moraine. The thing about moraines is, like the glaciers, they're constantly moving. This means there is no specific path and it's a game of jumping from boulder to boulder and sometimes climbing with hands and feet. This lasts for a couple of hours as well.
Not to worry, though, because if you get thirsty you can always count on the fresh water coming directly from the glacier!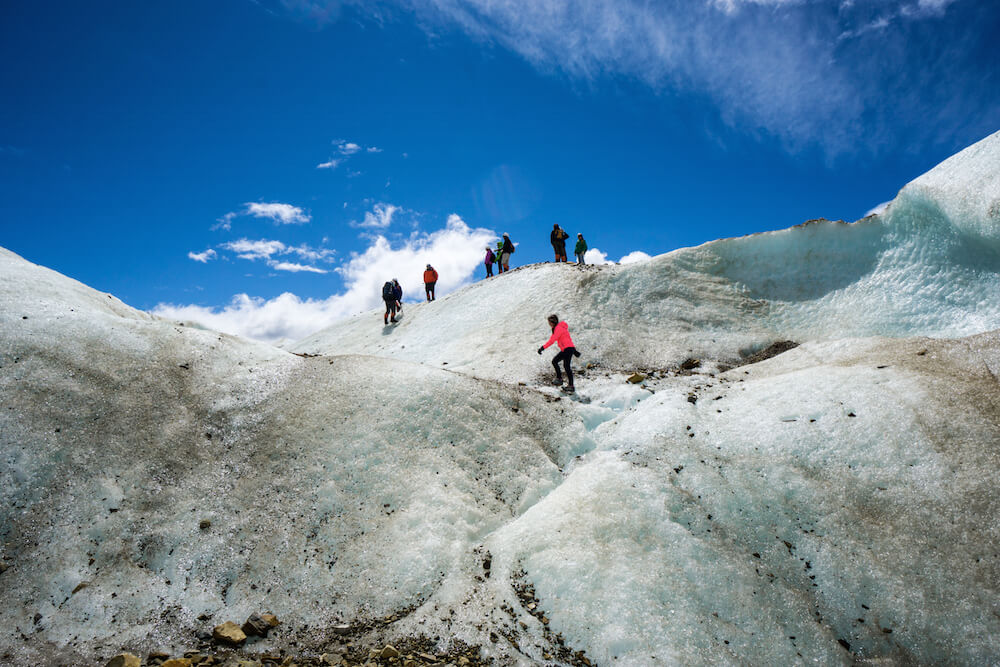 Eventually the rocks make way for ice. Crampons on, the feeling of walking on the ice is akin to that of the satisfying crunch from jumping on autumn leaves. It's crisp and it crackles.
We were taught how to stay upright and how to climb up and down the slopes of the glacier. I felt that chances were good that nobody would fall into a crevasse, but given how steep some of the ups and downs are, I could have quite easily, at the very least, fallen flat on my face. I'm just that coordinated.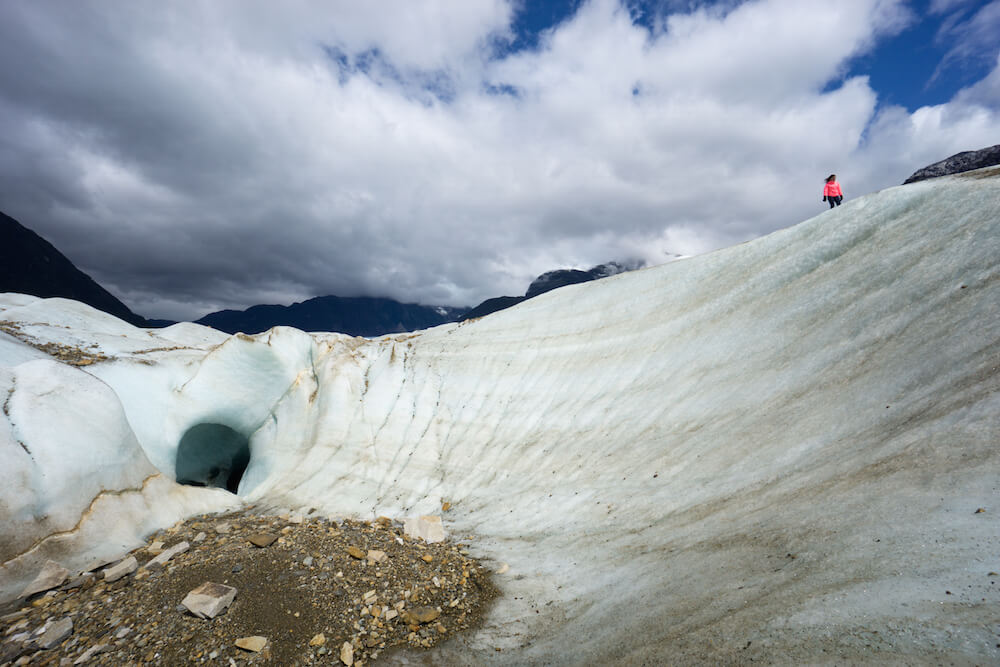 New ice caves are opening up and closing off all the time as the glacier recedes, as they are doing globally. Some of the ice waves and corners we crawled into and through are probably not even there anymore, and that was just a couple of months ago.
At some point during the day it hits you, while surrounded by such baby blue water, giant mountains that frame the glacier, also covered in glaciers and waterfalls of their own, that this is a special place.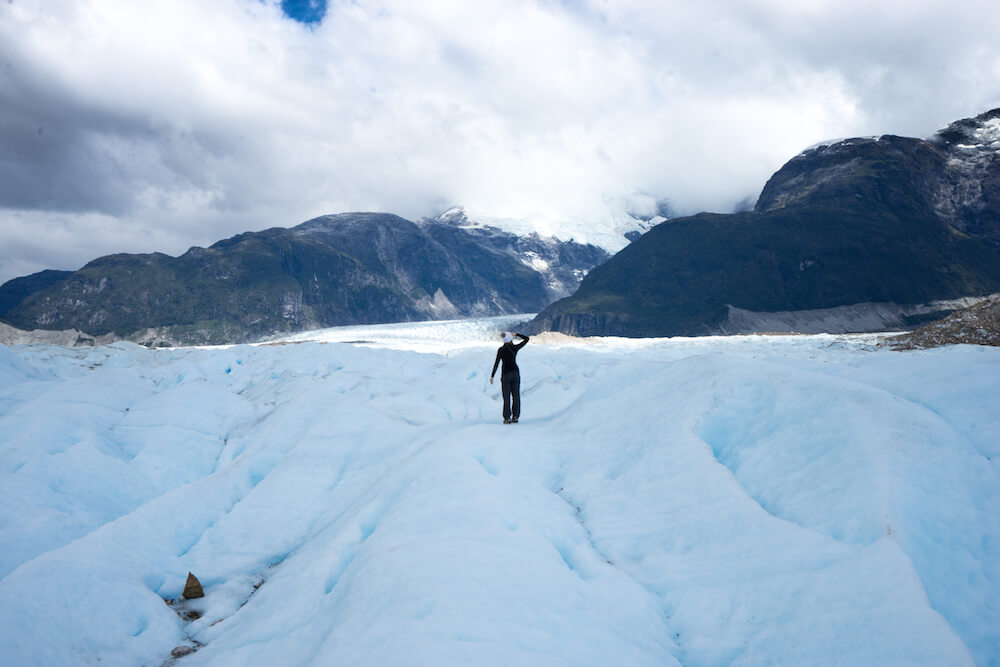 There aren't that many places in the world with that much ice, so few tourists, and so many adventurous options. No wonder Patagonia has long enthralled adventurists and sat so high on the bucket lists of so many travelers.
Yet so many of them pass this opportunity right up, because it's not the easiest place to get to. So they go straight to the south instead and bypass most of Chilean Patagonia.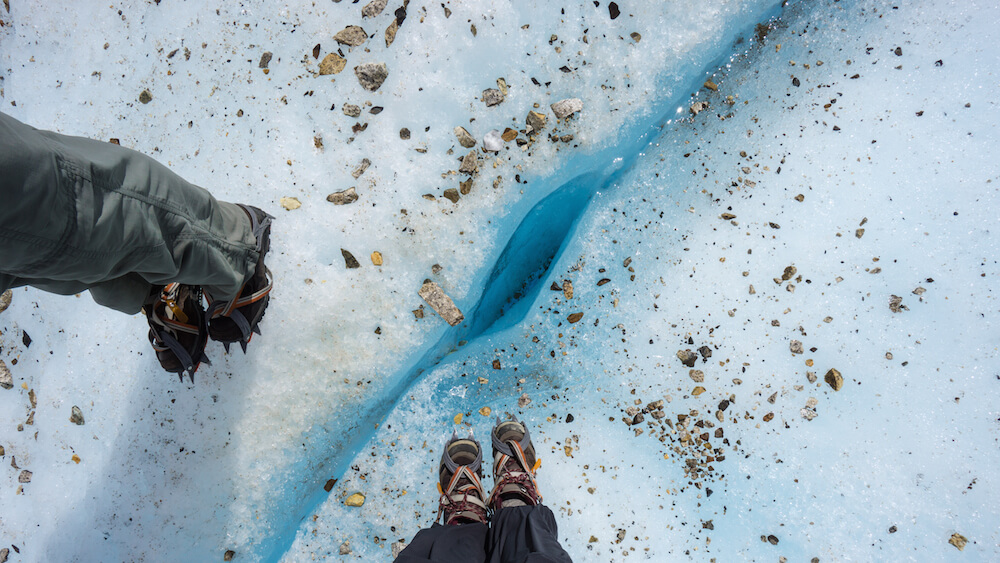 You know what? That's just fine with me, because the remoteness makes it all the more alluring.
But if you're welling to go the distance, I hope that you make it there, too.
And while you're at it, check these marble caves out!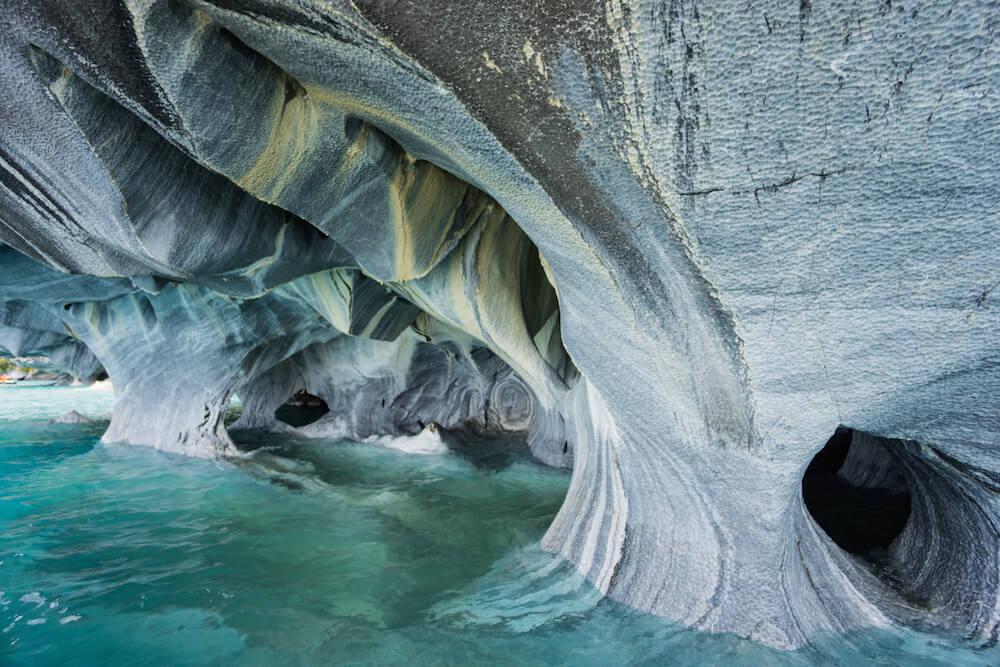 Do it Yourself:
Getting There: Take a tour from Puerto Rio Tranquilo. They depart daily and there are many companies where you can book in person. I went with and can recommend Explora Sur, which charged 45,000 CLP. The same company also runs boat tours to the marble caves which take off multiple times daily from town and last a couple of hours.
Wear: Something that isn't baggy. I had wished my baggy pants had just been left at home because you can trip on them and go flying into a crevasse. Also bring hiking boots appropriate for all of the rocks, gloves, waterproof clothing, and sunscreen.
Sleep: Either in campgrounds if you have a tent, or at one of the guesthouses in town. It's best to arrive and ask around.