While one hemisphere greets the brilliant summer sun, the other welcomes the start of winter. This makes June a perfect time to travel to warm or chilly places and experience the milder sides of both. Before you plan your next adventure though, check out these 25 best places to travel in June. You'll find beautiful beaches with small crowds, mountains for hiking and also skiing, and city sights with cheaper accommodations. Let's get going!
Southeast Asia
1. Thailand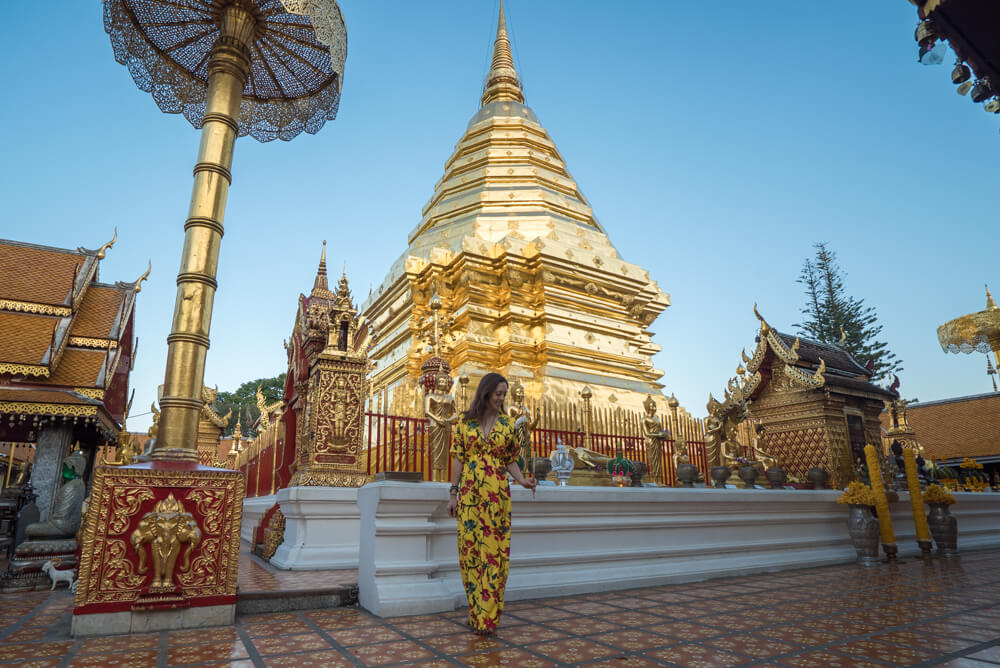 June is a great time to visit Thailand, as it is the kingdom's shoulder season before the wettest months (September-October). Marvel at temples, gorge at Michelin star–worthy restaurants and intriguing street food stalls, and fall in love with Bangkok without the big crowds!
The best Thai islands to check out this month are Koh Samui, Koh Phangan, and Koh Tao. These are right next to each other and require only a quick ferry ride to get to each, yet each offers a completely different experience. Koh Samui is on the high end, with spas, resorts, and private beaches; Koh Phangan is a hippie paradise with plenty of yoga and meditation retreats; and Koh Tao is a tiny backpacker island known for its fantastic diving sites. We recommend visiting all three islands to get a proper taste of everything!
It's also the ideal place to travel alone if a solo adventure is what you have in mind this June.
2. Malaysia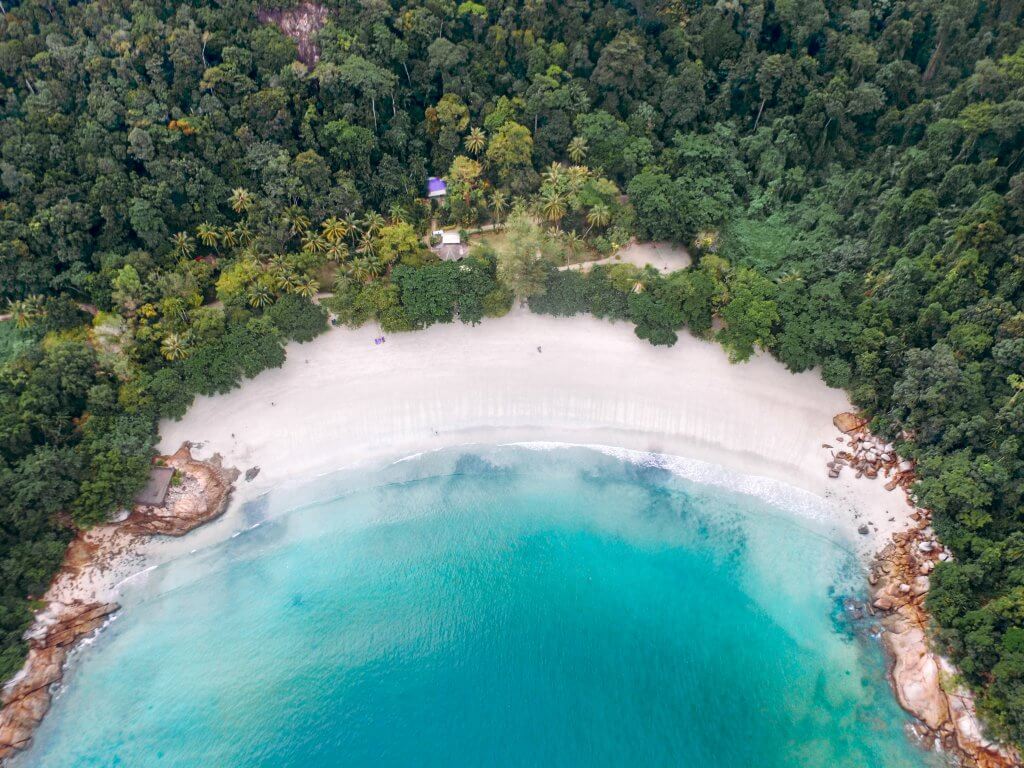 June marks the beginning of the dry season in Malaysia, which means more visitors, but for good reason! The best places this time of the year include the country's capital, Kuala Lumpur, where you can shop till you drop and enjoy countless delicious foods at both high-end restaurants and neighborhood markets. History lovers can make a day trip down to Malacca, a UNESCO World Heritage Site just two hours from the capital city, or spend a couple nights taking in the strong colonial charm of Cameron Highlands, the largest hill station in the country, where you can enjoy cooling temperatures, the fragrance of the tea plantation, and beautiful hiking trails.
If you are hoping to do some snorkeling or scuba diving, avoid the west coast and enjoy what the east coast has to offer. The Perhentian Islands, Lang Tengah Island, and Tioman Island are perfect in June.
3. Indonesia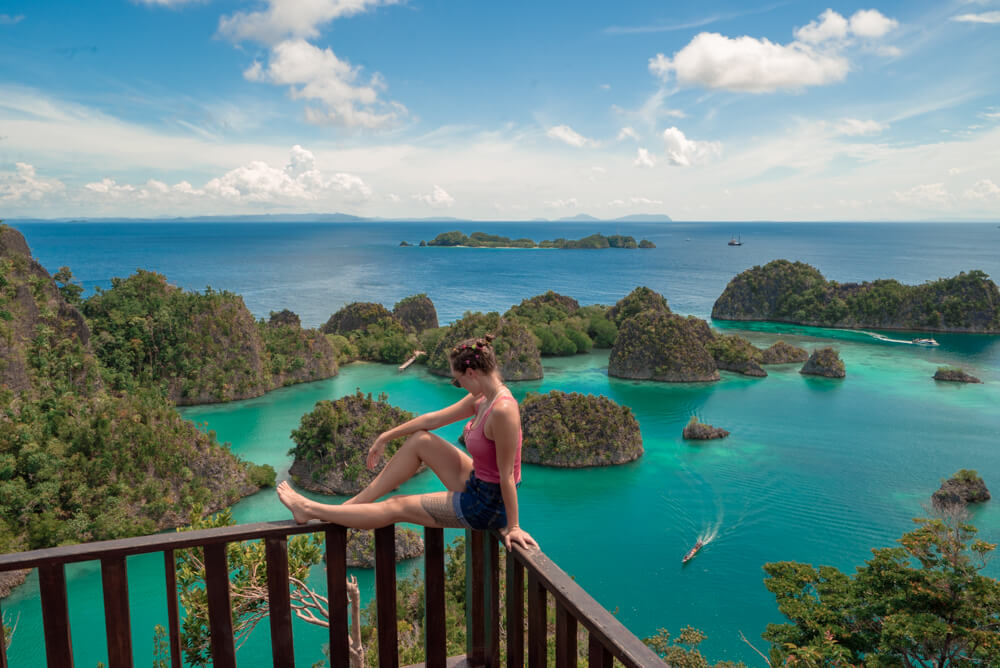 Indonesia, particularly Bali, is a massive tourist attraction, but have you considered the less popular but possibly more beautiful islands of Lombok, the Flores, and Raja Ampat? Lombok is a surfer's paradise; you can also explore beaches, hike volcanoes, and admire waterfalls. In the Flores, you'll find Komodo National Park (Komodo dragons are carnivorous!), and Kelimutu National Park, which has a volcano and brilliant crater lakes. Raja Ampat is full of beautiful lagoons, which are breathtaking for diving, because of the thriving and native wildlife, like wobbegong sharks and mobula rays. You can even take a sailing trip through the islands.
Why June? The weather is gorgeous (mostly sunny, with very few showers). It's also warm enough to the point where you'll really enjoy a refreshing dip in the water. Because June is still part of shoulder season, you'll likely find some good deals.
North America
4. Québec, Canada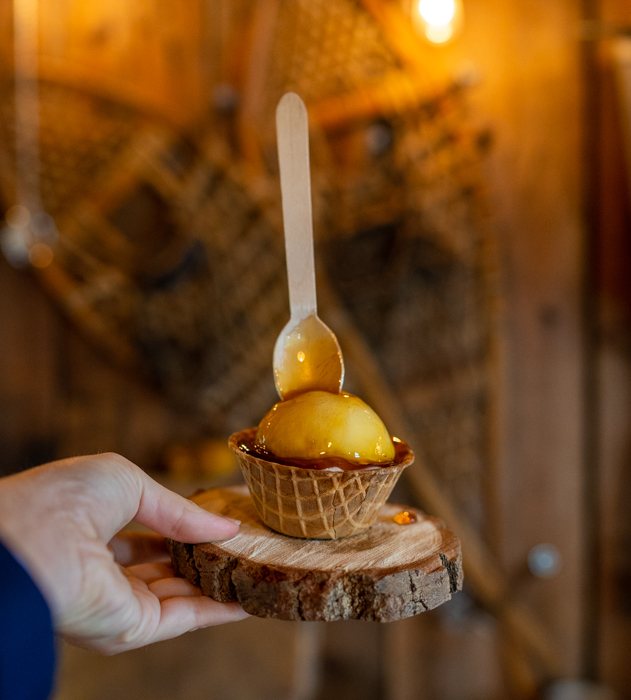 Québec is a wonderful place in June, because there are a lot of festivals, like Kwe (an indigenous festival) and Saint-Jean-Baptiste Day (a Canadian national holiday). In June, Québec has mild temperatures, the days are getting longer, and the crowds are still small. Because it's getting warmer, you can also take the opportunity to go on a walking tour.
Canada as a whole is also one of the best first places for a solo traveler, since it's one of the world's safest countries. Even if you don't opt for Québec, you can have fun seeing the polar bears and whale watching; exploring wild-open spaces, nature parks, islands, and lakes; and going on a long road trip to more of Canada's cities.
5. New York, USA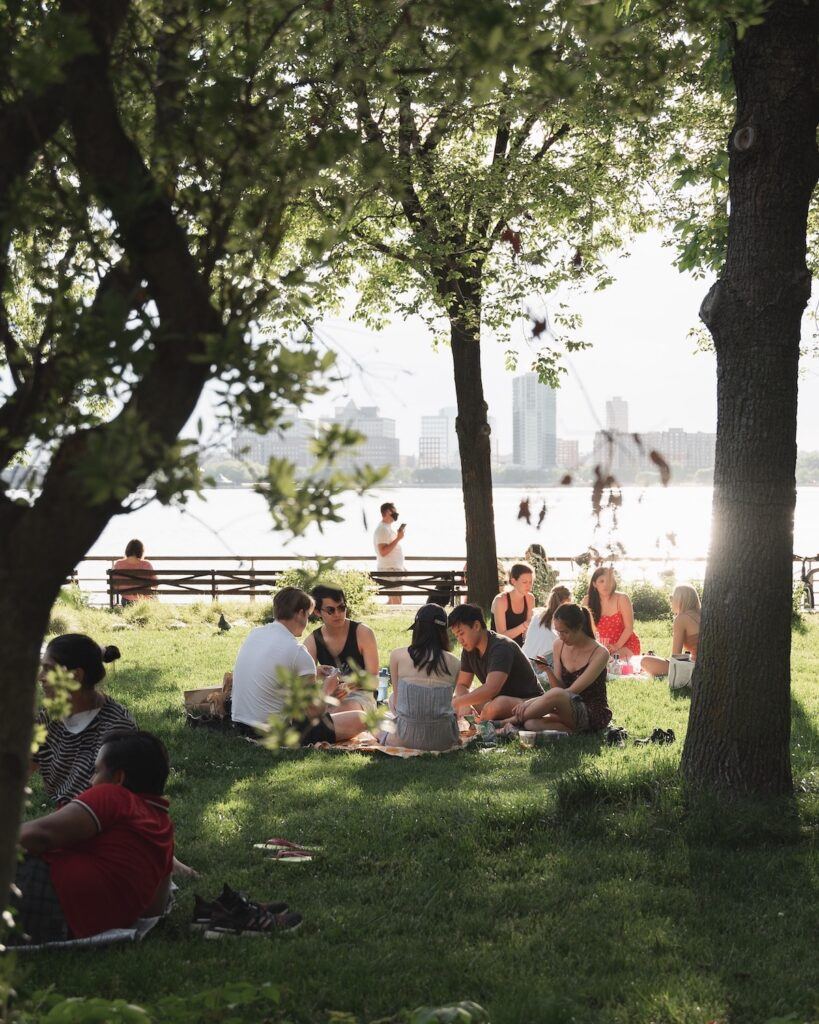 There's Upstate New York and then there's New York City, and both are equally viable for a June trip. The Hudson Valley is full of small-town charm, and there's plenty of fun to be had rock climbing, mountain hiking, walking the rail trails, and exploring the parks. If the city is more your scene, be sure to get to a public beach (they open in June), and check out this list of free things to do in the Big Apple.
June is the perfect month, especially for exploring the outdoors or going to one of New York City's events. It's not scorching hot, and the city crowds haven't yet grown out of control. Temperatures do have a tendency to drop into the 60s in the evenings, though, so bring a light sweater.
6. Wisconsin, USA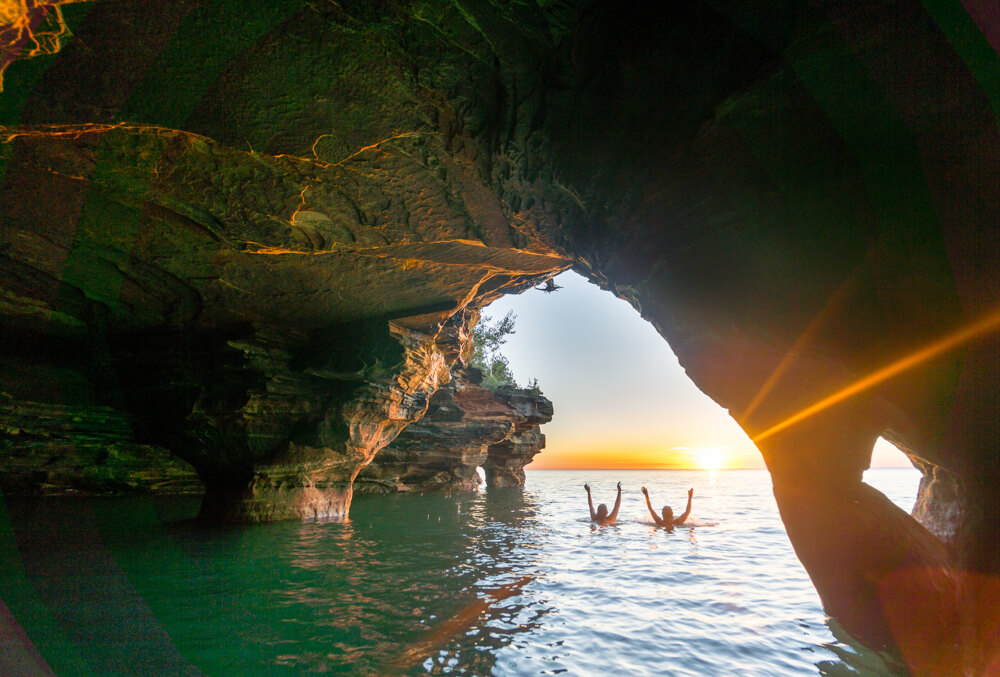 If you want a taste of the American Midwest, you can put your faith in Wisconsin, because of the dairy and cranberry farms. Wisconsin also touches two of America's Great Lakes — Lake Superior and Lake Michigan — so check out this amazing sailing opportunity among the caves in the Apostle Islands.
This state is not known for its crowds, and since temperatures in June are in the 70s, it's an ideal destination if you're craving some warmth without the sweat. Bring an umbrella or rain jacket, though, because Wisconsin does get some precipitation in the early summer.
7. Rocky Mountain National Park, Colorado, USA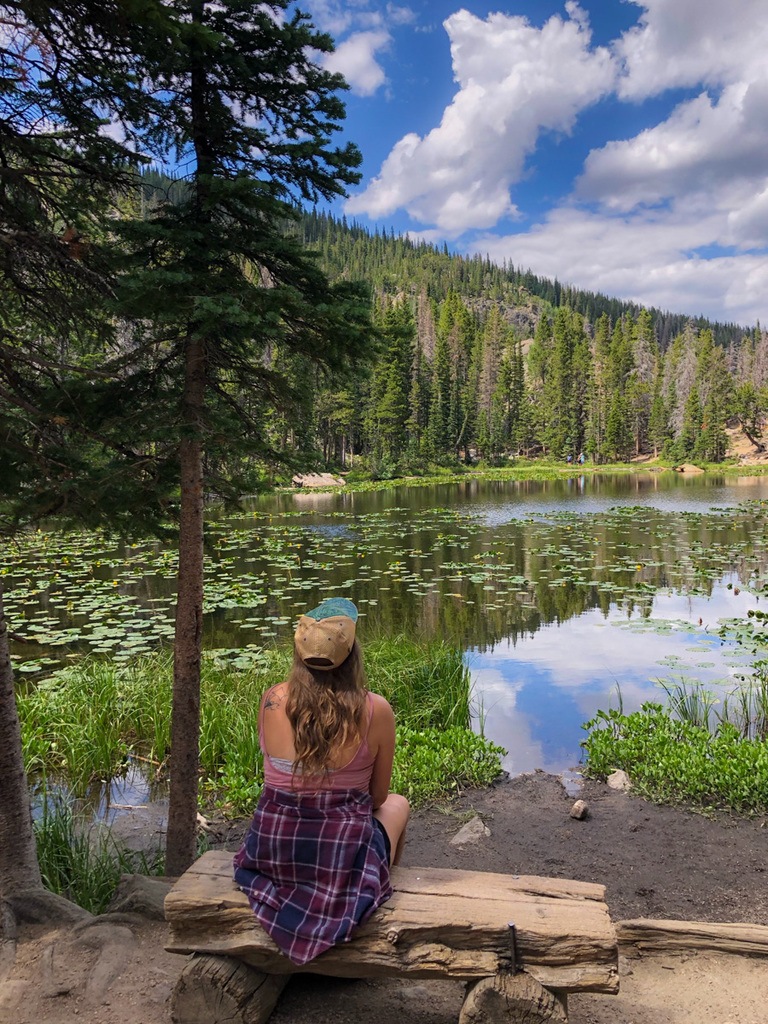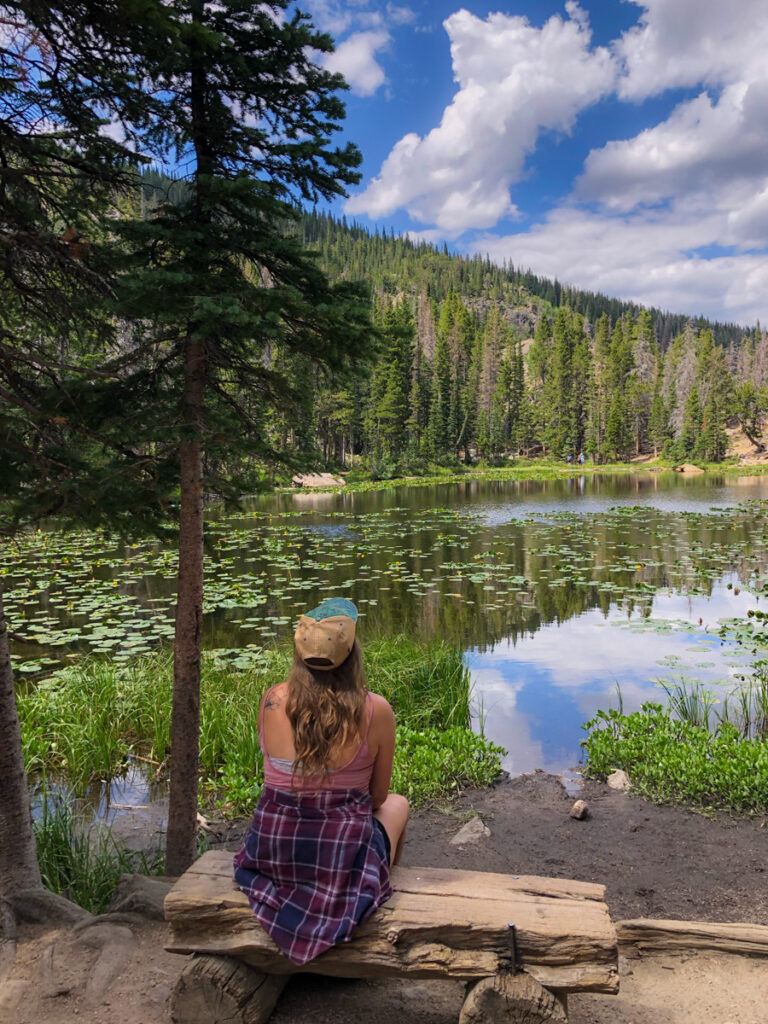 In June, you'll have perfect conditions for hiking and camping in one of the United States' largest national parks: Rocky Mountain National Park. The snow-capped mountains here seem endless, and the alpine flowers will be in bloom. And as you hike or backpack along a trail, you'll see mesmerizing waterfalls and grazing wildlife. There are over 350 trails (of various difficulty levels) that will take you along lush meadows or up steep peaks, from which you'll have breathtaking views. If you would rather not camp in the park, you can stay in a mountain town at the base.
June is truly a beautiful time to visit because of the blue skies and wonderful weather — but everybody else knows that too. This month is the beginning of tourist season, so be sure to get an early head-start on the trails and maybe even catch the sunrise over a peak.
Europe
8. Austria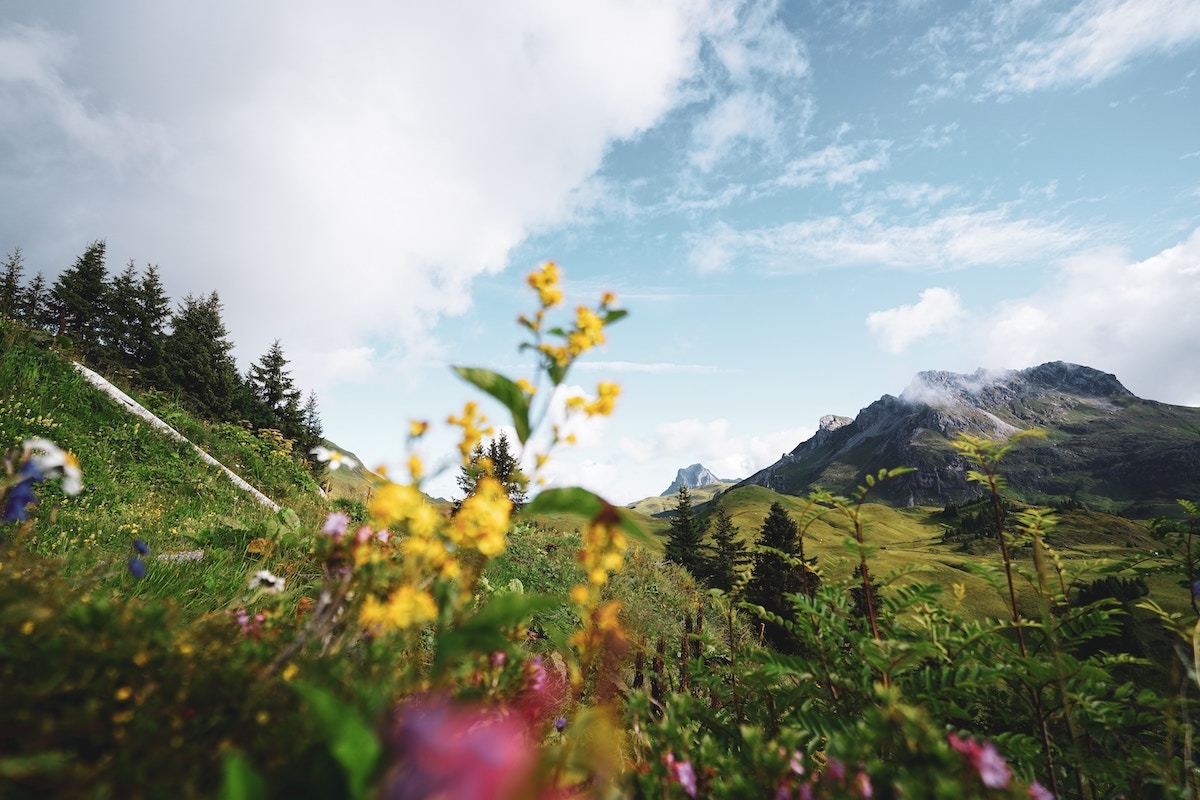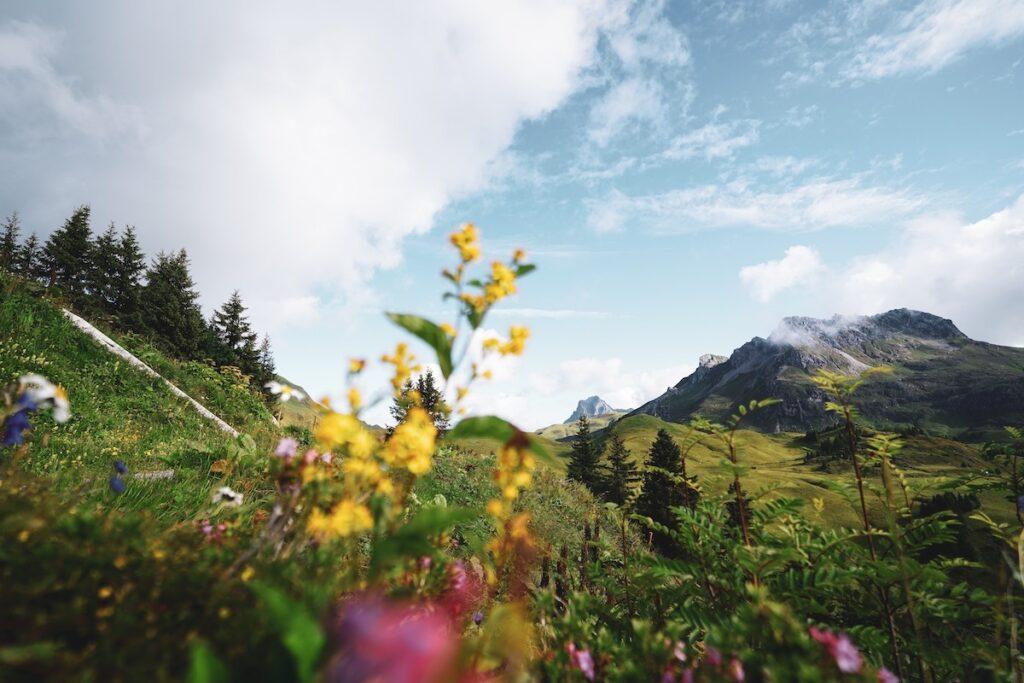 Yes, Austria's beautiful mountainscape makes it great for winter activities like skiing, but also for summer hiking, mountain biking, and boating on the lakes. But don't leave without seeing Vienna or the Krimml Waterfalls, and if you like to be barefoot, walking the longest barefoot trail.
Did we pique your interest? Here's our Austria travel guide.
June is absolutely gorgeous in Austria, with wildflowers dotting the countryside and temperatures in the upper 70s (in the Alps, it'll be in the 60s). Such ideal conditions mean you'll be among quite a few other travelers, but put in perspective, most people still flock to other parts of Europe during the early summer.
9. Greece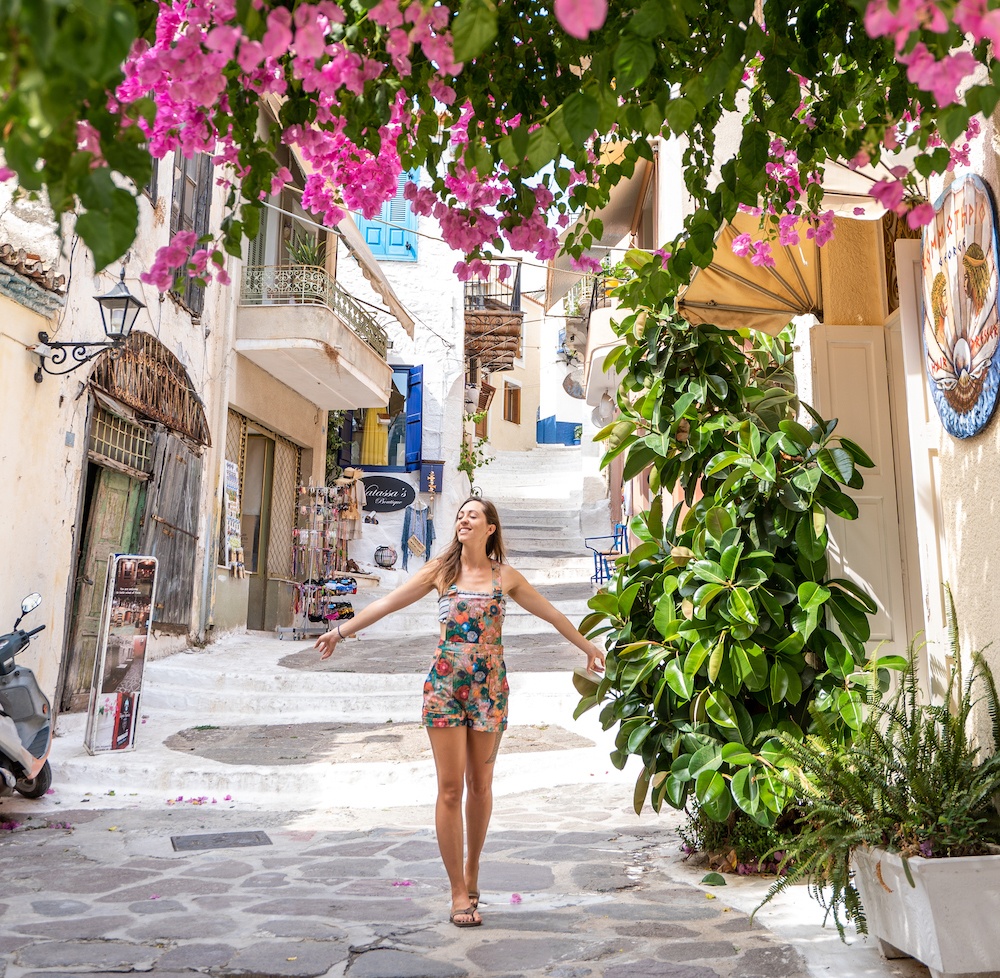 Greece has been a major influence around the globe (for example: democracy), and did you know that the birthplace of the Olympics is in Olympia? If you do go to Greece, you have to go on an island-hopping expedition or at least rent a boat to get out on the Aegean or Ionian Seas. June is warm enough (in the 80s) to get out on the water, but most tourists haven't started to arrive yet.
Keep busy with a few of our recommended things to do in this magical country, like bungee jumping, exploring ruins, or touring monasteries. Even if you're on a budget, Greece can be on your list, so here's our Greece travel guide.
10. Iceland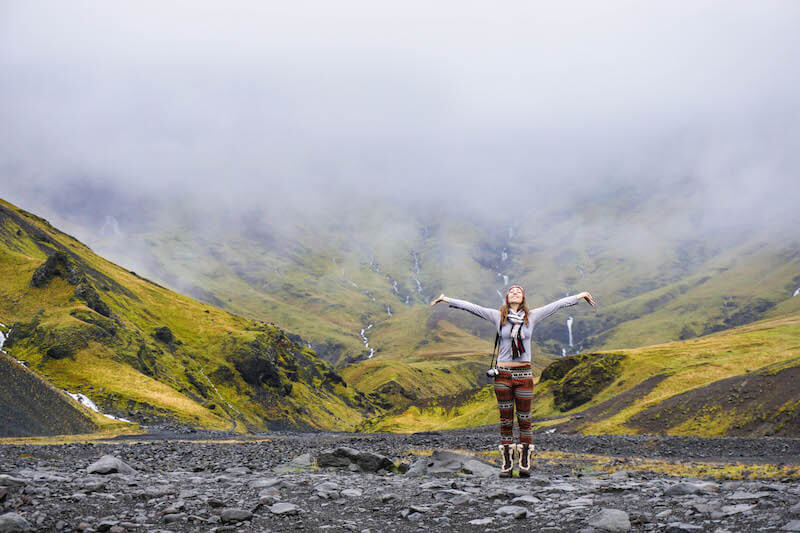 If you love nature and vast landscapes, consider heading to Iceland in June. You can go on a road-camping trip on the Ring Road or,, if you only have a short amount of time, get the lay of the land on a self-drive along the three-hour Golden Circle.
Some other things you might want to do may include hiking, whale-watching, and snorkeling the Silfra Fissure (dry suits are included, so you can stay warm) in places with names very difficult to pronounce!
While June is one of the best times to visit this beautiful country, in terms of weather (it will still be cold, with temperatures in the 40s-50s, but the days are long — 20 hours!), it is one of the more popular months. This makes it easy to meet some fellow travelers though!
Here are some money-saving tips (because it can get pricey in Iceland, what with all the amazing tours).
11. England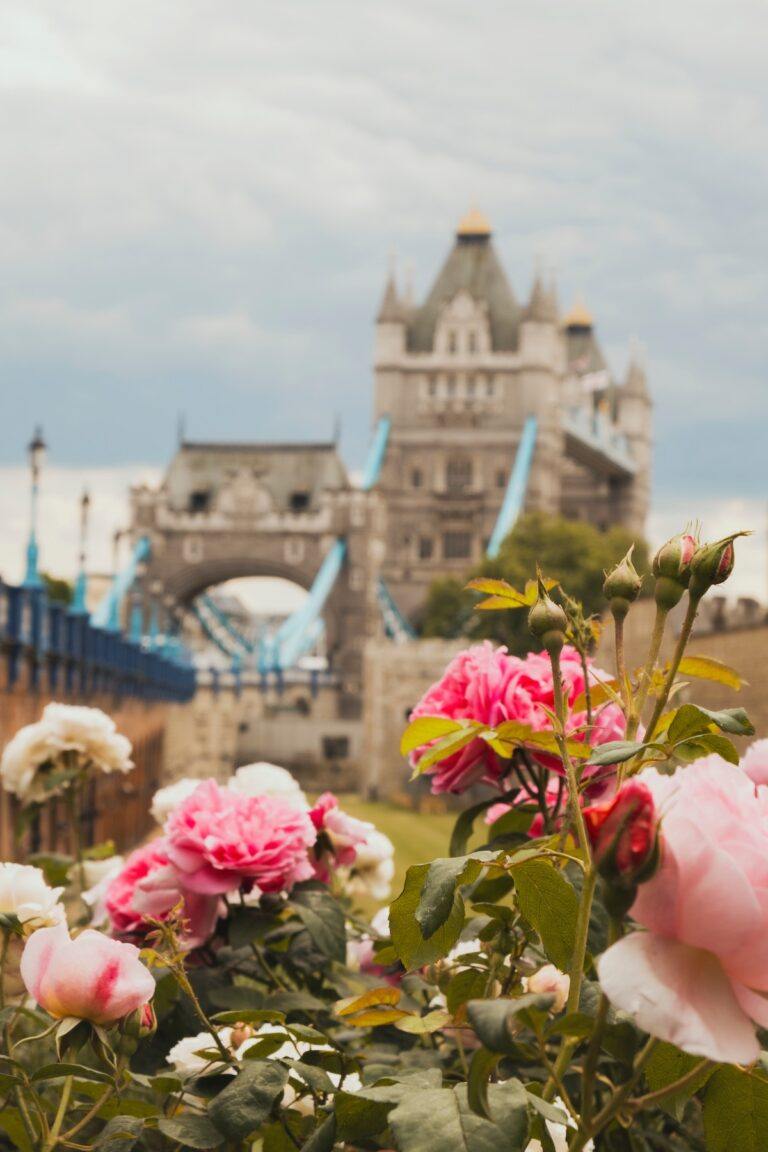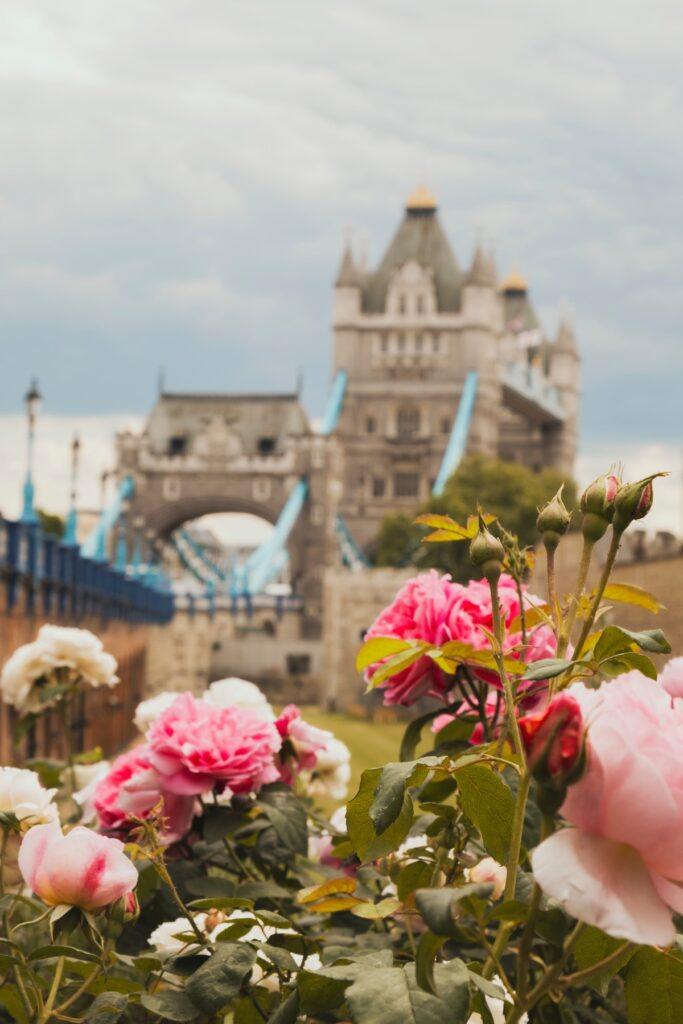 If you're a Harry Potter fan, definitely check out the studio tour in London! And then there's Oxford and Cambridge, beautiful universities you can wander through. For other activities like the Dover Castle, you can find a whole host of tours and excursions here.
England in June is brisk, in the 60s, and mostly sunny (there are some wet and rainy days, good for indoor activities). Tourists like to arrive in July and August, but in June, all the summer points of interest are already open!
12. France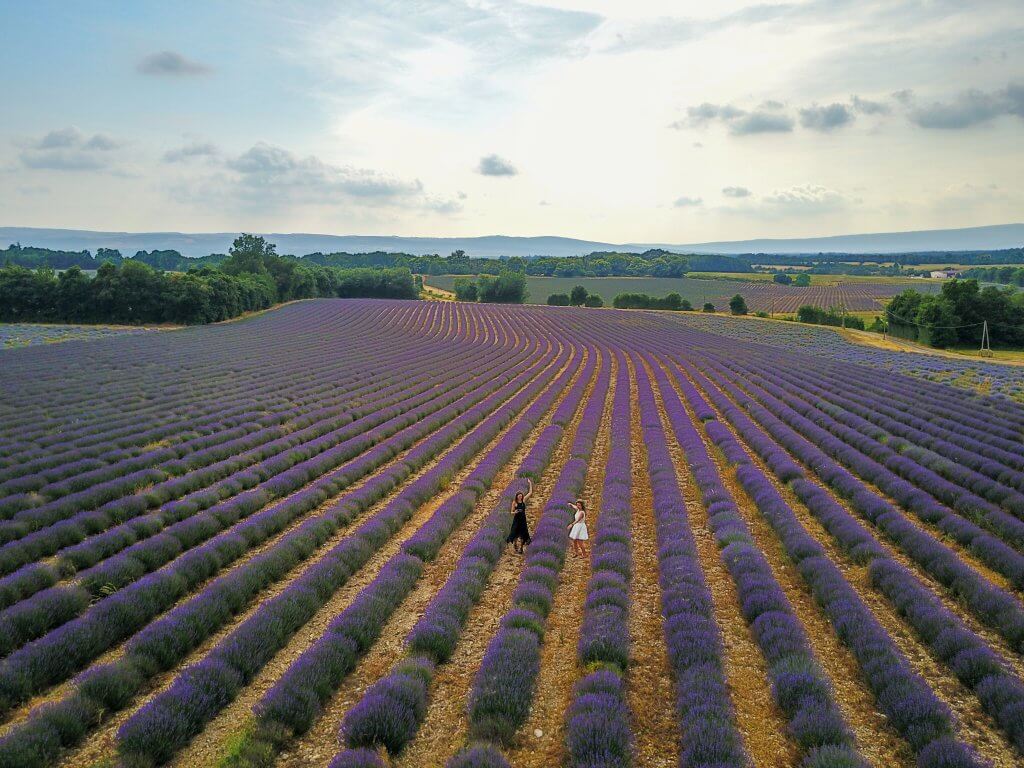 There's Paris, of course, but if you want to experience the true romantic side of this already very romantic country, go to Provence, where you'll find fields of lavender in bloom, which begin in mid-June. It's reported to also be far less crowded than other parts of France, which tend to attract the tourists like a magnet during the summer.
July is peak tourist season in France, so if you slip in during June, you'll enjoy more mild temperatures, which is wonderful for exploring cities like Paris, where you might as well see the Eiffel Tower and the Louvre, right?
Africa
13. South Africa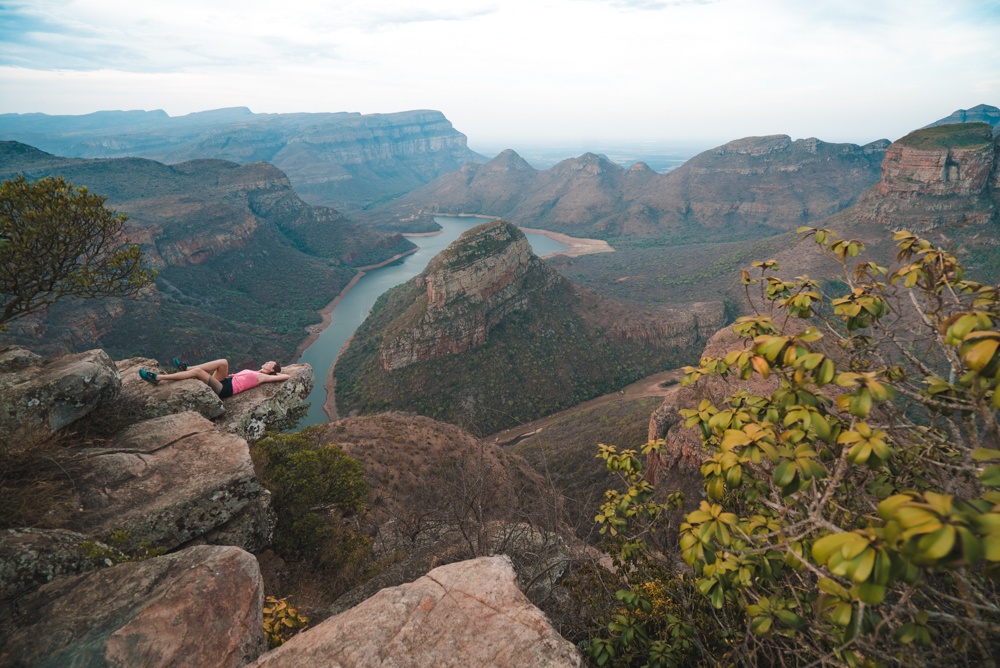 Also known as the Rainbow Nation (the country has 11 official languages), South Africa is a beautiful country for touring or going on a safari. It's also an affordable country (think $50 a day). If you like meat, you have to try to eat like a local and taste some game animals, like ostrich, zebra, springbok, kudu, and alligator. Perhaps the best way to get a lay of the land is to take a road trip, but if you're short on time, you can also go on a short trek to experience the stunning natural beauty here.
It's winter in South Africa in June, and the temperature ranges from 40 to 65 degrees F, depending on if you're in the mountains or Cape Town, respectively. A safari could be a little more crowded, and prices are a little higher, but this is because the wildlife are out and about.
14. Uganda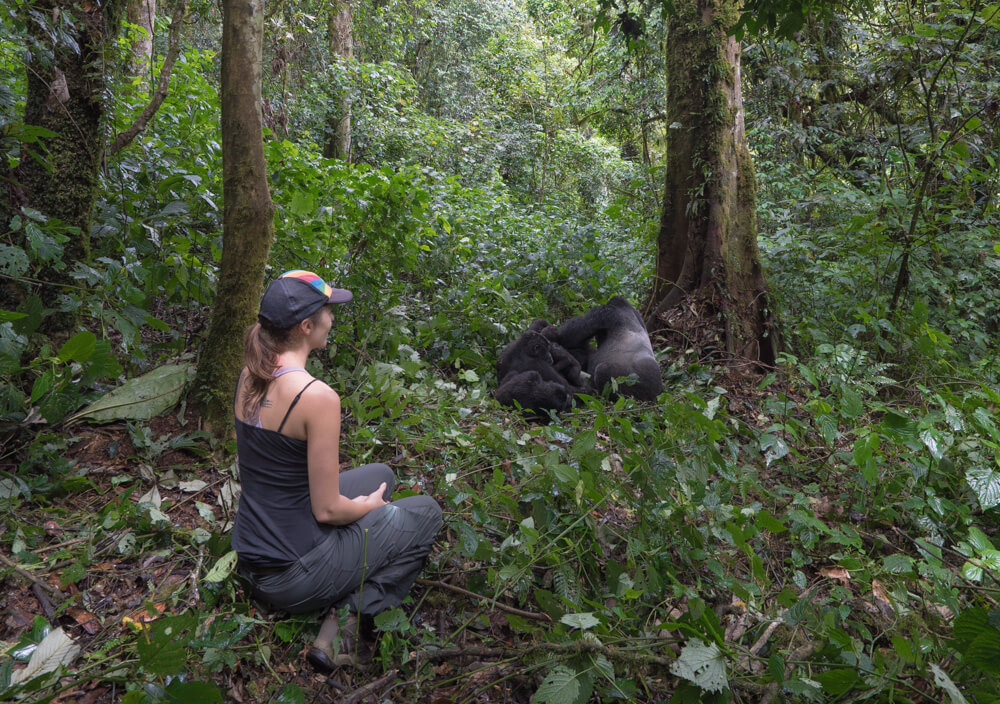 Have you ever seen a gorilla in the wild? If not, you can go gorilla trekking in Uganda — and June is one of the best months to see them. Uganda also has chimpanzees and some rare bird species and is home to Africa's Big 5: leopard, black rhino, lion, African buffalo, and African bush elephant.
If you want to see all this wildlife, definitely go in June! It's the start of the dry season and the animals are on the move and looking for water; you can even catch the migration on the Masai Mara.
Temperatures are in the upper 70s and low 80s. Because it's one of the more popular months for visiting, you can expect some crowds.
15. Mozambique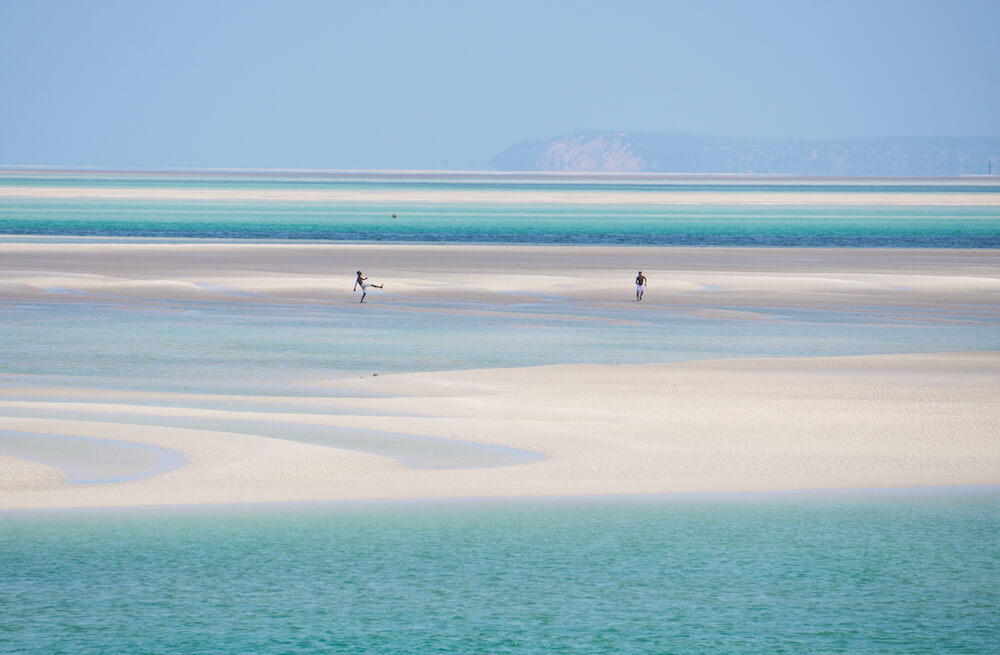 Mozambique has some really peaceful vibes. You can dive in Tofo, which is famous for manta rays and whale sharks, and also quad-bike through sand dunes, where you'll see grass huts with children running around playing.
If you want to sit back and take in the culture, head to Vilanculos, where you can watch the fisherman and the waves, and gaze out at the ocean as far as the eye can see. You also stand a chance of witnessing the humpback whales on their migration.
June is the start of Mozambique's cooler season, but the air and sea are both in the comfortable upper 70s. Here are some tips to help you plan a trip.
South America
16. Argentina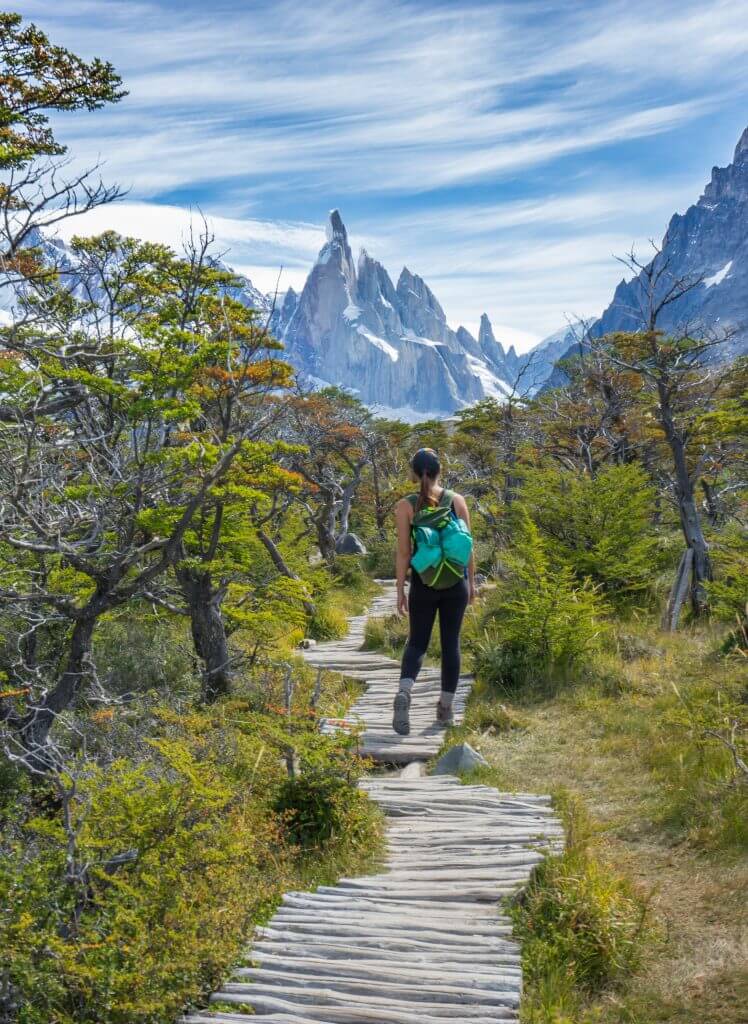 Did you know that Argentina's Iguazu Falls are twice as big as Niagara? And if you've never trekked in Patagonia before, we've got you covered with this guide and these itineraries (plus, here are ten hikes you have to do).
June marks the end of autumn in Argentina. It'll be in the mid-50s and a beautiful time to visit this country, which is accessible for people on all kinds of budgets. This month is also not peak season, so you can avoid the crowds and find lower prices on tours and excursions. Check out our packing list before you go!
17. Chile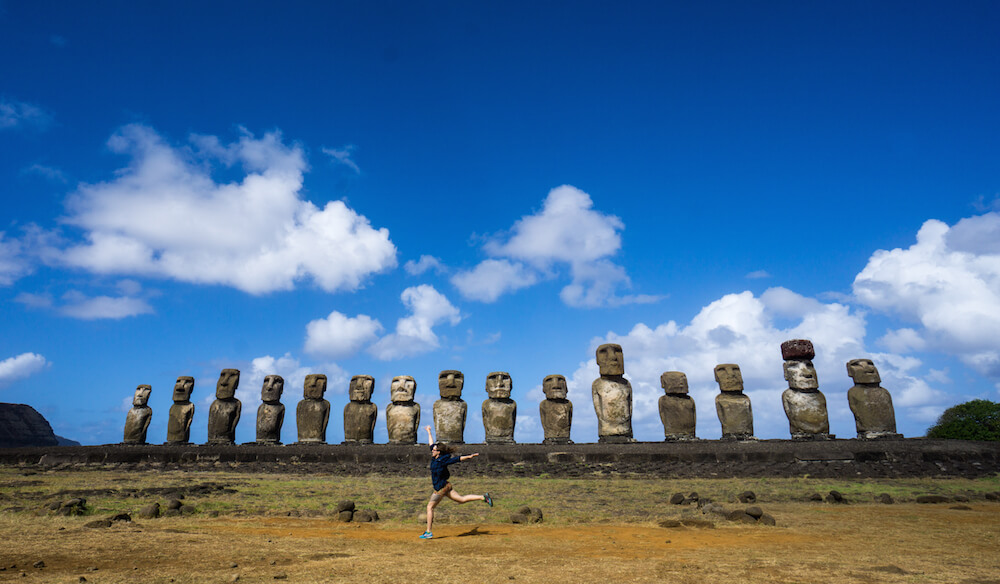 If you want to travel solo to South America, make Chile one of your first stops. It's a very safe country, because of how prosperous it has become. If you're a budget traveler, you can still expect to spend less than $20 a day exploring all there is to see and do, like Easter Island (one of the Wonders of the World), San Pedro de Atacama (the driest desert on earth), Valparaíso (possibly the globe's most artistic city), and glacier trekking in Patagonia.
Winter sets in during the month of June, so the Andes will be snow-capped, and ski resorts will be opening up. The highs will be in the 50s, so you'll want to bring warm clothes. It's also shoulder season, which means both Patagonia and the slopes will be quieter.
18. Peru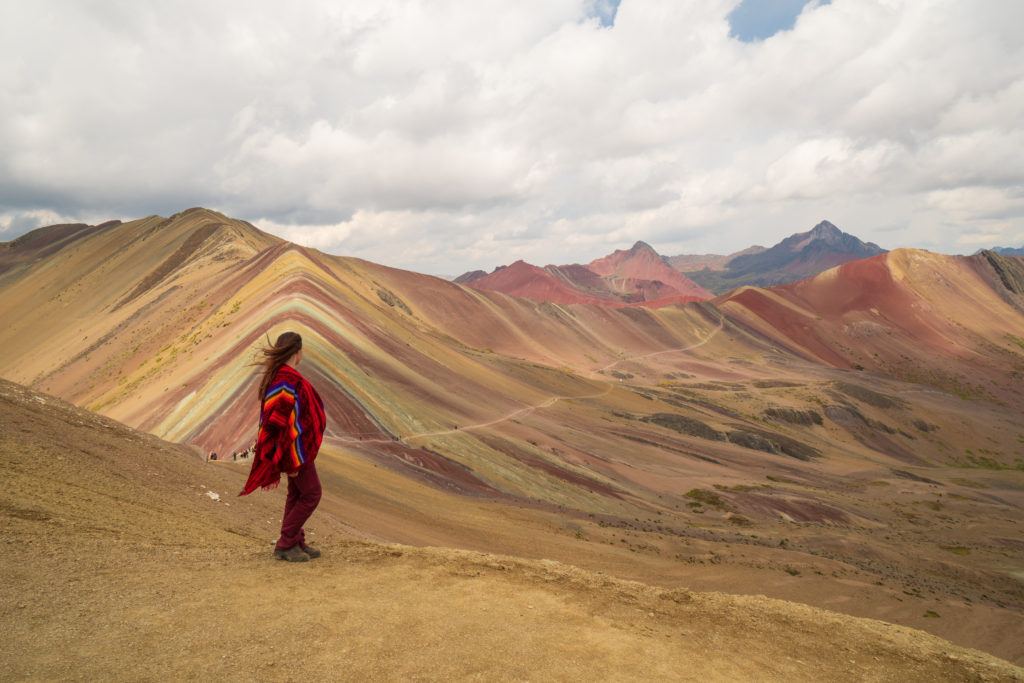 Peru is such an iconic country for human civilization, because of the Incan Empire, Machu Picchu, and Caral-Supe, which is as old as Stonehenge. (Here's an itinerary to help you experience it all.)
If you're more interested in the Amazon rain forest, check out our pointers so you can make the most of your experience.
Some say May-September is the best time; others say July-December. So June — the start of the dry season and also winter — is a fair bet for minimal tourism, low rainfall (excellent for hiking), and wildlife gathering by the receding water lines. Expect Amazon temperatures to be in the 80s and coastal temperatures to be in the 60s.
Central and South Asia
19. Maldives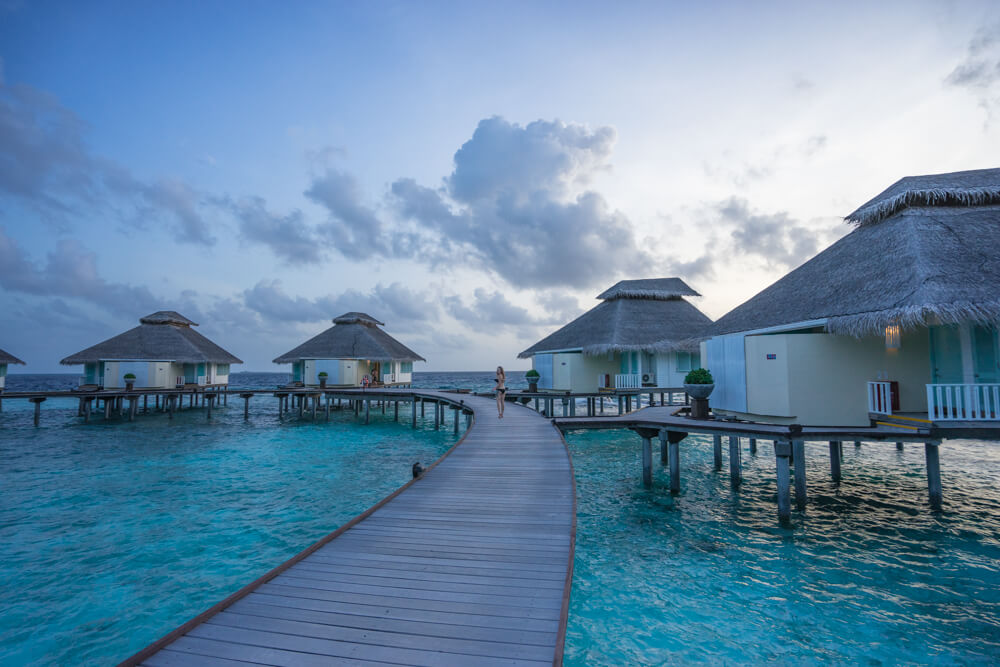 Calling all water lovers! The Maldives are an archipelago of over 1,000 islands, which means excellent snorkeling and opportunities to see wildlife, such as whale sharks, water skiing, surfing, and other water-related activities. The beaches are beautiful, and if you stay in a guest house, you'll get to meet locals and other travelers (read why we recommend the guest houses here).
Visiting the Maldives in June is one of the cheaper ways to experience the area, but it is also the rainy season. You can expect some showers for about 14 days out of the month, but they are quick, and if you're already in the water, you may not even notice! Since the busy season is from December to April, you'll likely avoid the tourists and the traps that accompany them.
20. Kyrgyzstan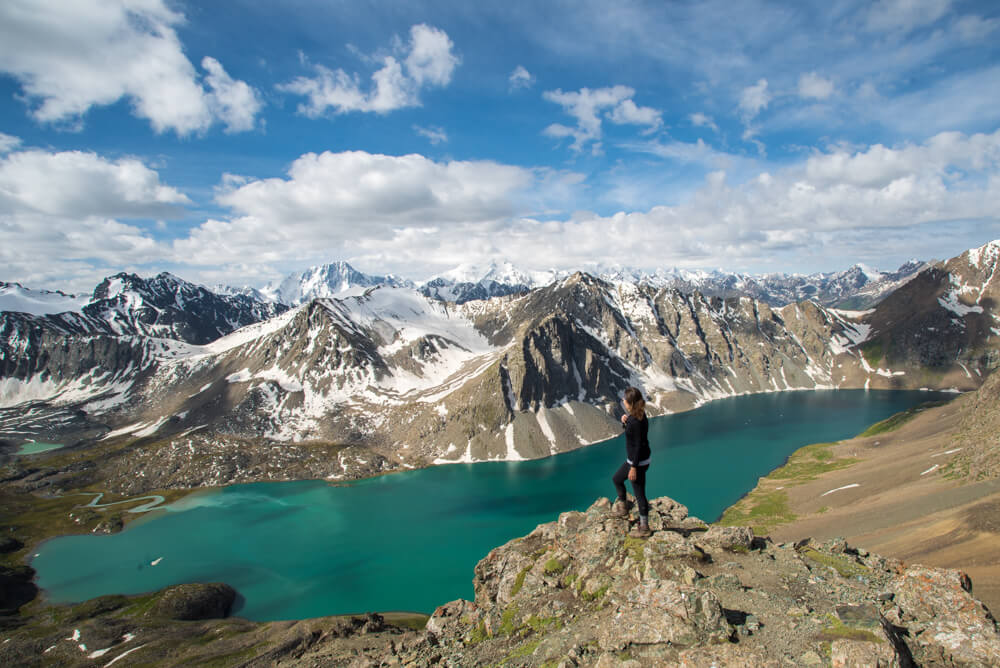 Many nationalities, including Americans, do not need a visa to visit Kyrgyzstan, which could be considered the Patagonia of Central Asia. If you go in June, the countryside will be lush and green, because there will have been some rainfall since April. That being said, weather can be weird in June and July: sometimes it's tank-top weather and other times it's snowing!
June is the start of summer so it's not yet terribly hot if you do decide to hike some summits. (Here are some pointers on how to prepare for a trek.) It's also not quite the tourist season, which picks up in July, when the bazaars jump into full swing.
East Asia
21. South Korea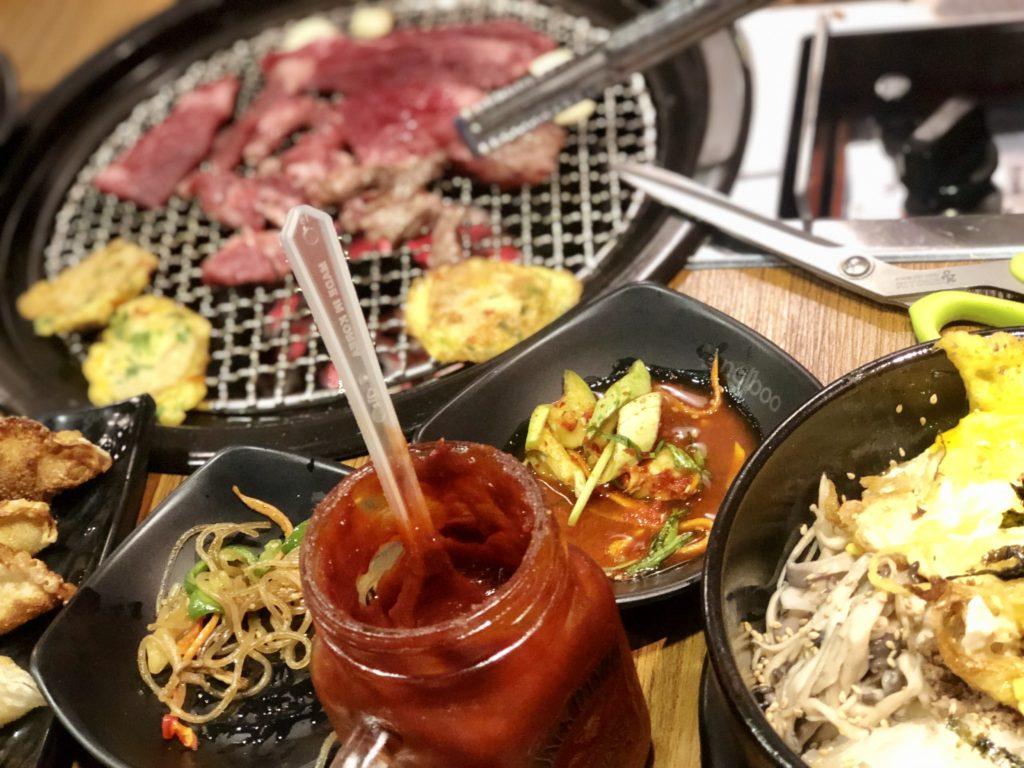 If you're looking for something a bit more interesting and unusual, you could find it in South Korea. For example: a sweet potato latte, K-pop concerts, spiders as big as birds, and Korean shirt phrases. You can also take a tour to the DMZ, which is the border between South and North Korea; explore some beautiful islands off the mainland's coast, like Jeju; and enjoy some of South Korea's most delicious foods (think BBQ, macarons and kimchi). Of course, there's even more to do!
The last month of spring is June, so temperatures will be in the 70s. Come July, it will be hot and humid. Because the cherry blossoms are in March and April, June is a month that offers lower prices and fewer tourists. Even if there is a bad-weather day, there's plenty to be done indoors!
22. Tokyo, Japan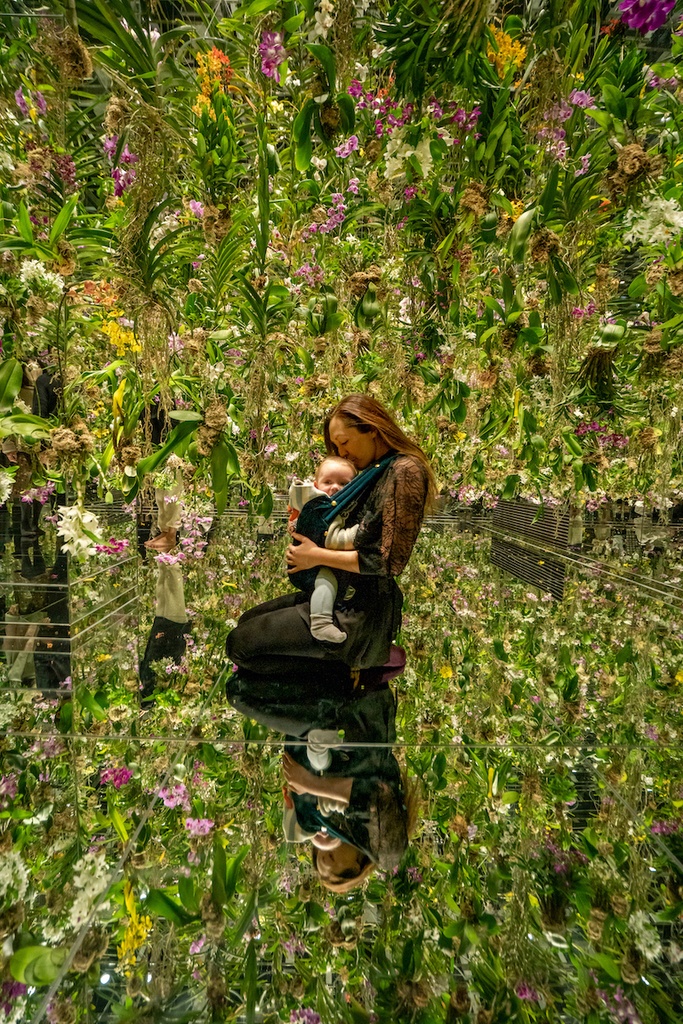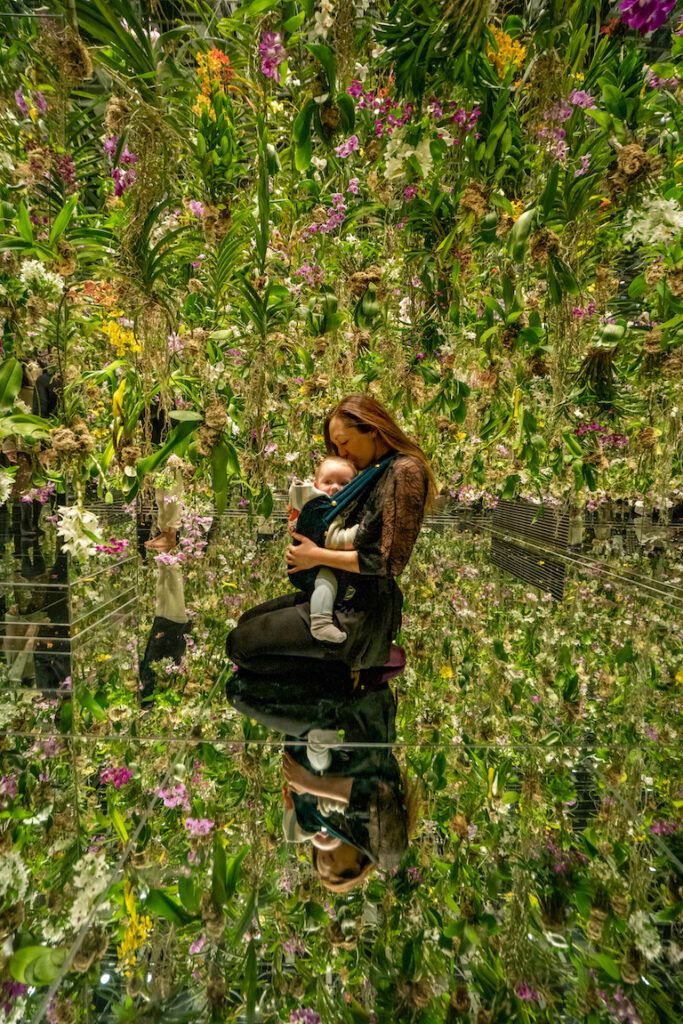 Japan is a lovely place in the early summer, especially Tokyo! Here you can find some incredible indoor activities, like Japanese fine dining (known as omakase) at this all female-run restaurant, some crazy cafés, and also team lab planets. There's also a small district called Harajuku, where you can find some more quirky indoor activities.
You'll want to wear light clothing in June! It could be a little rainy some days, but outdoor festivals still abound. Because many people like to come during the cherry blossom season in early spring, you'll avoid a lot of the crowds at this time.
If this is your first time in the country, check out this guide to exploring this island of healthy food, advanced technology, beautiful views, and the intriguing capital.
Oceania
23. Australia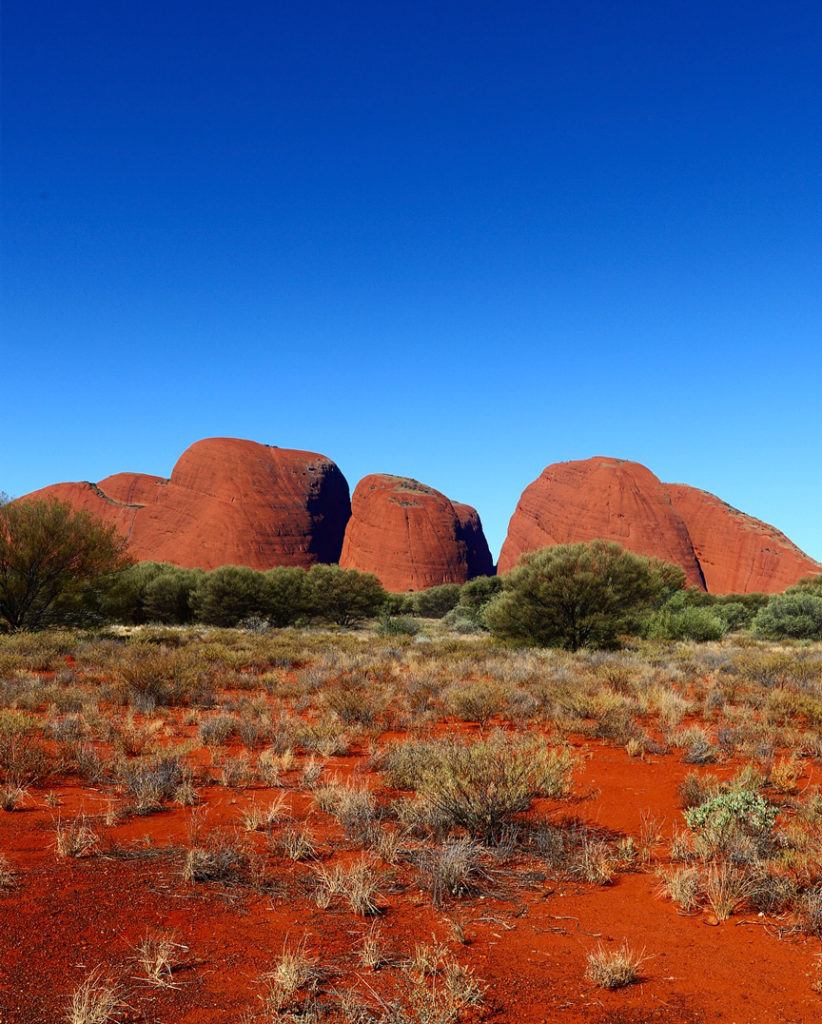 Australia has a lot of diversity in its geography, which means there's a variety of things to do, like behold a pink lake, snorkel the Great Barrier Reef, search for pearls, and go on a spiritual trip to Uluru and Kata Tjuta National Park. In Sydney (which is not the capital!), make sure to see the Opera House and Harbour Bridge.
June is the start of winter here, which, depending on where you go, is the slow season, because it can be cool and cloudy. In the region of the Great Barrier Reef though, this is peak season, because visibility is high and rainfall is low. If you want to experience an Australian winter, June is the best time to go.
24. French Polynesia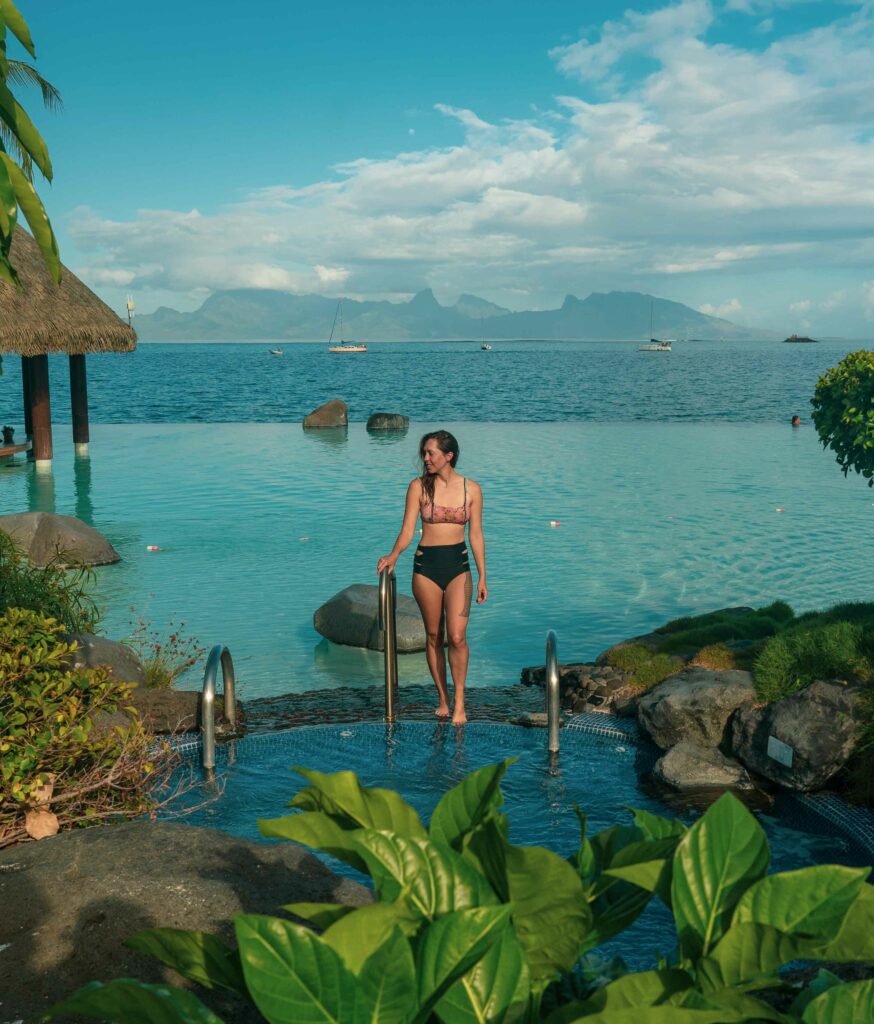 French Polynesia has a variety of offerings depending on which islands you visit in this beautiful archipelago. If you're looking for over-water bungalows and atolls galore, check out Bora Bora and Tahiti. If you want jungle and mountainous, go to the Marquesas Islands. No matter where you go though, you can expect spectacular diving and wildlife viewing opportunities, like those in Mo'orea.
Depending on where you go in French Polynesia, June could be considered peak season, because of the mild temperatures and low rainfall. In general though, it is one of the most beautiful times to visit, and it's still Tahiti's shoulder season.
25. New Zealand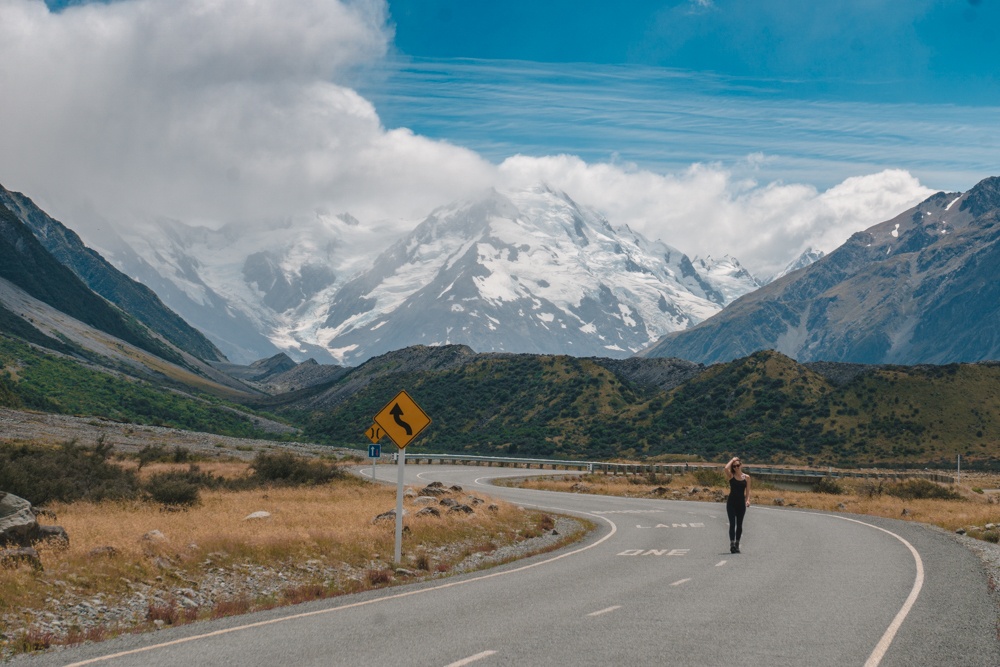 New Zealand has some very majestic mountains and breathtaking lakes, especially on the South Island. You'll want to check out as many of the iconic New Zealand views as you possibly can, maybe even getting a little off the beaten path and visiting the springs in Golden Bay, where the winters are sunnier and more mild.
If you're craving some beautiful snowy scenery, head there in June. It's one of the cheapest times to travel, but the weather can be somewhat of a toss-up. You can expect a little bit of everything, but one thing is for certain: bring some warm clothes! Temperatures, on average, will be in the 40s.
***
Sometimes it can be overwhelming to visit a foreign country when you don't even know the best time to go. Hopefully this list of 25 best places to travel in June helps you make some decisions.
Which would be your top choice?