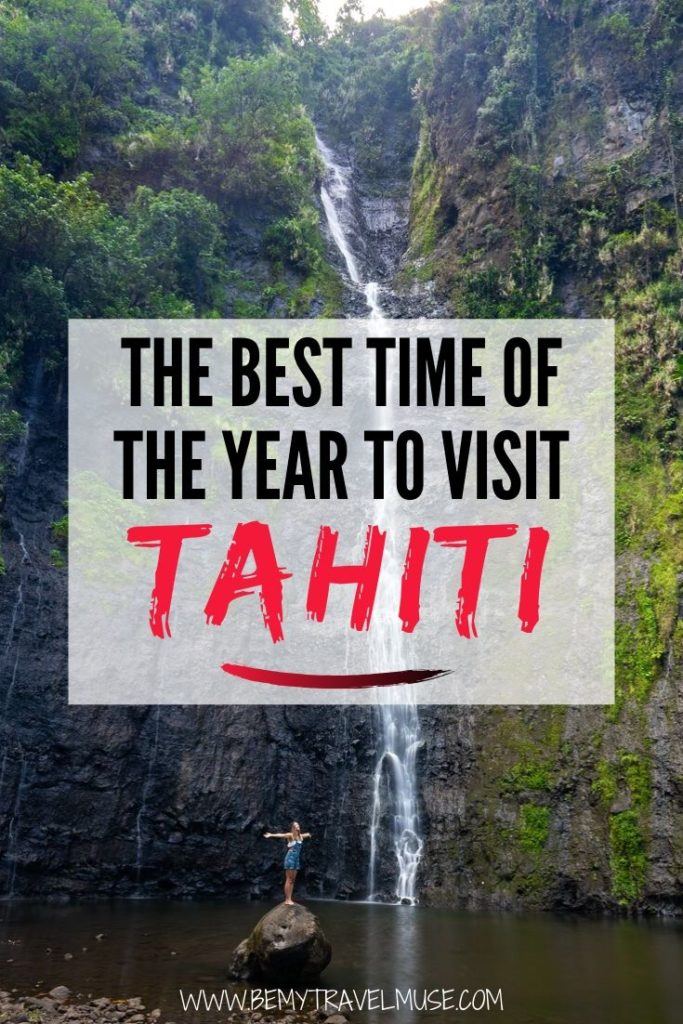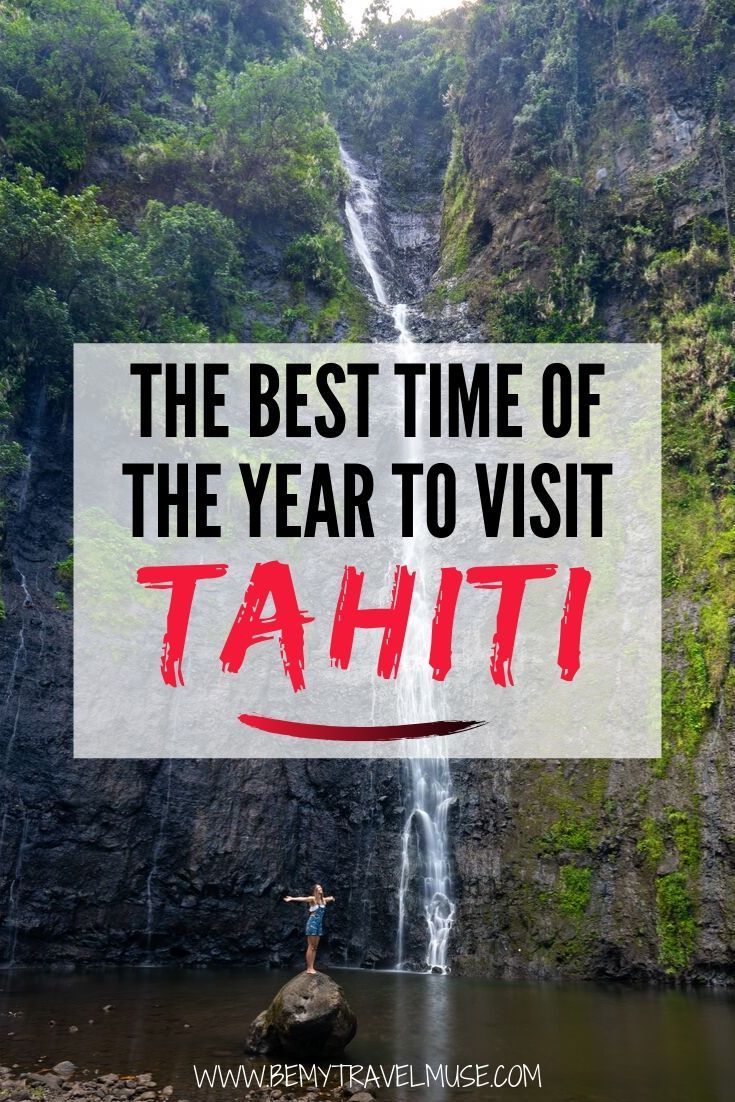 Tahiti in the South Pacific is an island with a reputation for incredible waterfalls, beautiful beaches, delicious seafood, and those famous overwater bungalows. It's a short distance away from Moorea, famous for stingrays and shark sightings, and of course, Bora Bora, the honeymoon spot of dreams.
Tahiti doesn't have typical seasons that most of us are used to. With temperatures consistently reaching around the mid-80's as highs and dropping to around 70 as lows all year long, "seasons" in Tahiti must be created categorically based on humidity and rainfall. Here's everything you need to know about Tahiti's weather, crowds, and prices so that you can plan the best trip:
November-December-January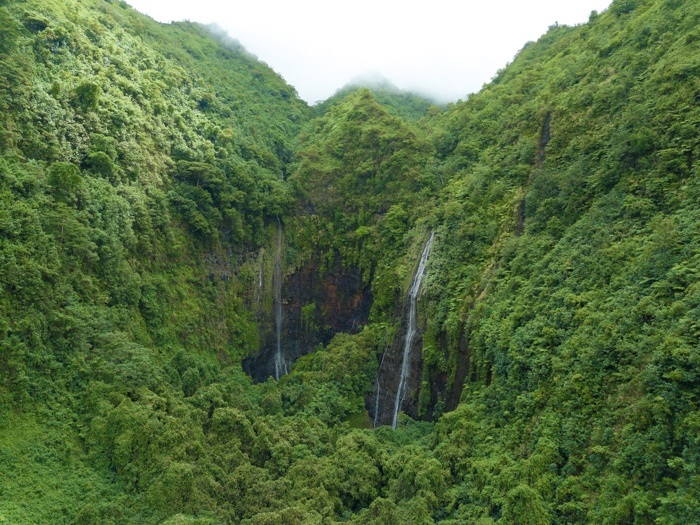 Weather & Precipitation: November transitions into the heart of wet season in December and January. Average rainfall increases from 6.4 inches in November to a yearly monthly maximum of 12.4-12.5 inches in December and January, making up the rainiest part of the year. Because of all this rainfall, these months are significantly more humid than the rest of the year, with December being the most humid time of year.
Pricing: Because of the wet weather, these months are the least crowded with tourists. If you're willing to tolerate the rain and humidity, the prices this time of year will be worth it, as flights can be as low as half of the peak season prices. Many hotels, too, are significantly cheaper per night during the rainy season.
Booking Ease: Booking a trip for these months is significantly easier than for other times of year. Accommodations are rarely sold out, even at the last minute, whereas accommodations for peak season can sell out even a year ahead of time.
While writing this post, I did a mock booking search to compare prices, and I found that it is both cheaper and easier to book a January trip to Tahiti — even though that's only three months from now — than it is to book a July or even October trip there, nine to twelve months from now. A nice hotel in Tahiti in January would've cost me about $150 per night, but for next October, the same hotel was completely sold out.
Major Attractions & Availability: Because the temperatures are still warm, no activities or attractions will be impossible. You certainly won't be holed up inside under blankets and sweaters! However, the frequent rain might make it more difficult to partake in certain activities like surfing or hiking. Just be sure to, first, keep an eye on the forecast and, second, plan an itinerary which is flexible so that it can be rearranged at the last minute due to weather changes.
February-March-April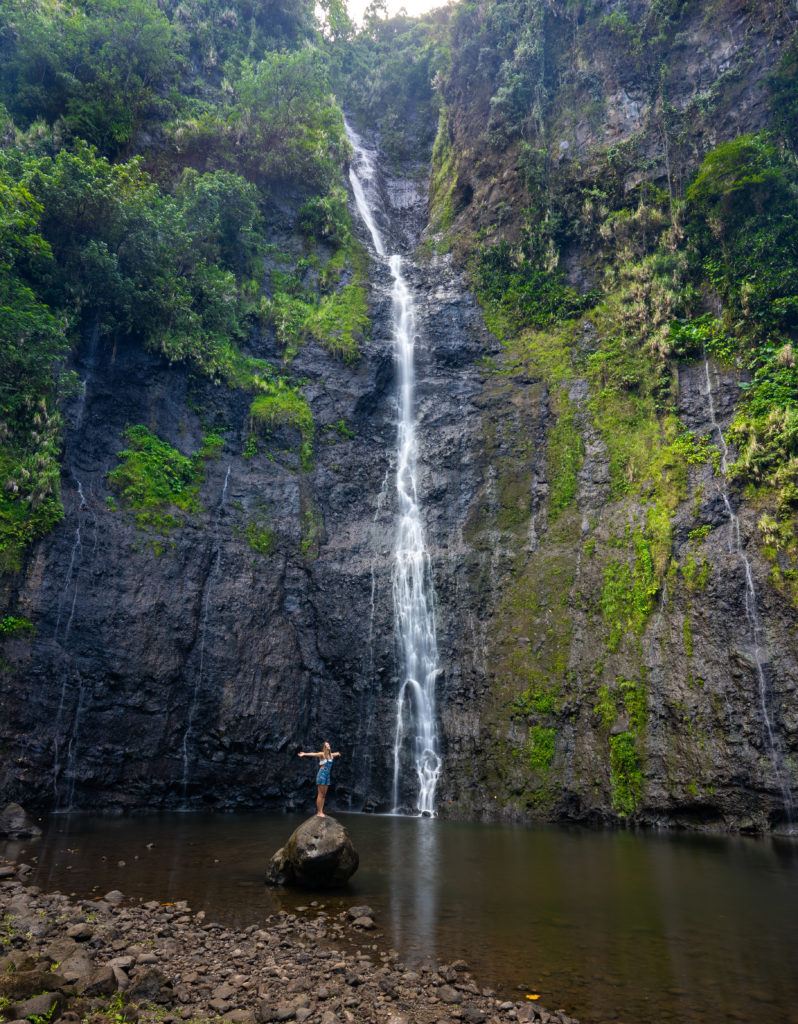 Weather & Precipitation: While still part of the rainy season, these months receive, on average, about thirty to fifty percent less precipitation than December-January (peak of rainy season), with monthly averages dropping from 9.2 inches of rain in February to just 5.5 inches by April. Little by little, the humidity also decreases this time of year. Still plan for rain, but know that it won't be at its worst.
Pricing: Prices will start to climb as you get nearer to peak season, but even in April, flights are still several hundred dollars cheaper than they will be at the heart of the dry season. Hotels and accommodations, too, will increase in cost, but only by about twenty-five percent between January and April.
Booking Ease: Booking flights and accommodations is fairly easy in these months, as nothing will be sold out quite yet. Still work in extra time, though, as you get closer and closer to the start of May.
Major Attractions & Availability: Drier weather means outdoor activities like hiking and water activities are more feasible and more enjoyable. Rain is always a possibility, though, so be prepared to adjust your itinerary accordingly if showers suddenly appear, as they likely will. A cool event on the islands to start off this time of year is the Pacific International Documentary Film Festival, also known as FIFO (a French acronym which stands for Festival International du Film documentaire Océanien), which takes place in early February.
May-June-July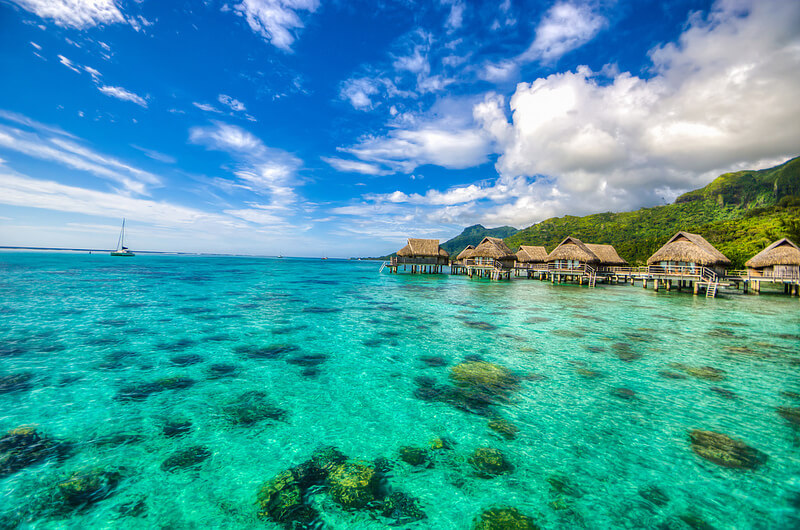 Weather & Precipitation: May marks the start of Tahiti's dry season, with the month of May dropping to just over 3.5 inches of rain per month, with June and July seeing an average of only about 2.4 inches. The humidity continues to decrease, making way for more and more clear, dry days.
Pricing: Gorgeous weather means that prices rise. By the middle of July, costs will be at their highest. Even if you book far in advance, rates for hotel rooms, flights, and more will automatically be higher than at other times of year. If you must visit the islands at this time of year, just keep an eye out for flash sales and try to book your trip for when prices are at their lowest, whether that be in the middle of the week, the end of the month, or closer to the shoulder months.
Booking Ease: Not only does peak season guarantee big prices, it also guarantees big crowds. Tahiti sees some of its highest numbers of tourists on the islands during these months, especially because it is official summer vacation time for much of the world. Accommodations will fill up rapidly as the season approaches, so book well in advance. You really can't be too safe in terms of planning ahead.
Major Attractions & Availability: Because May, June, and July have such wonderful weather, any and all activities should be fair game! Again, though, keep the crowds in mind, and if you're planning on booking any kind of guided tours or excursions around the islands, do your research and plan ahead. Also note that the Heiva, a month-long Polynesian cultural and traditional event on the islands, takes place each July in Tahiti. The festival is made up of music, dance shows, sports competitions, and other festivities, which would be wonderful to experience but could also lead to more crowds. Additionally, hundreds of marine animals, like sharks and rays, come to the islands to feed in July!
August-September-October
Weather & Precipitation: The months of August and September receive even less rain than the two months preceding them, averaging at just around 1.8-1.9 inches of rainfall per month. October is still relatively dry rising up to only 3.5 inches. This makes up the tail end of the islands' dry season. Obviously, as the year cycles through on its way back to the rainy season, the rain begins increasing as the weeks go by late in this period, but even at the end of October, neither rain nor humidity should be too much of an issue.
Pricing: Pricing will still be very high during these months, as they are technically part of Tahiti's peak season. The longer in the season you wait to visit, the lower prices will likely be. Perhaps mid-September and later, after much of the world has gone back to school and work, will bring manageable prices, but the only way to know for sure is to keep tabs on flights and hotels so that you'll know when the rates drop.
Booking Ease: It goes without saying that the more into September and October you go, the easier booking will be, yet it still holds true that booking is not easy, even towards the end of the dry season. While it largely depends on what and where you're booking, October can still be completely blacked out for dates at certain hotels, and flight prices might not be dropping as quickly as you'd like them to. Watch airlines and accommodations to be the first to know if prices drop or availability opens up.
Major Attractions & Availability: Since these months are still encompassed in the dry season, the islands' attractions remain readily available thanks to the nice weather. Take advantage of the clear skies while you can and soak up all of the gorgeous island sunshine! Also keep in mind that the International Graffiti Art Festival ONO'U takes place in Tahiti this time of year, which might be worth checking out! Meanwhile, the large population of humpback whales stays near the islands during this whole three month period, all the way through the end of October, so this season brings tons of opportunities to experience them!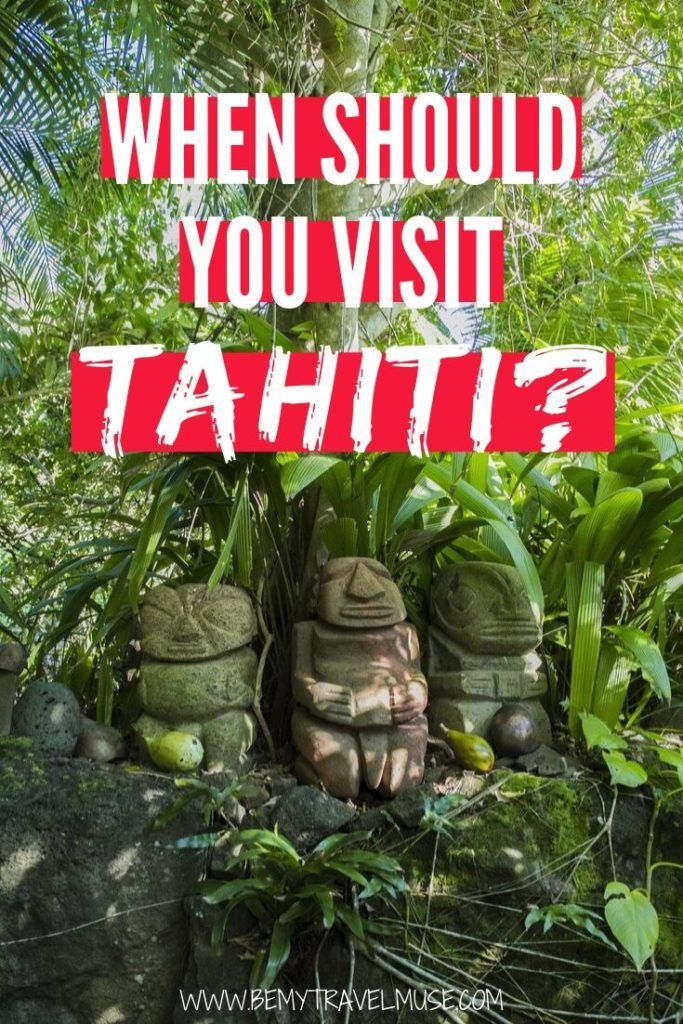 Regardless of when you choose to visit Tahiti, know that the delicious food, culture, and beauty of the islands is there year-round. More powerful waterfalls and smaller crowds could mean low season is the best time for you, while if you prefer milder weather and don't mind crowds, June – September could be the best time. The good news is, you can't really go wrong!
*NOTE: All rainfall data from the United States National Climatic Data
Center, compiled by U.S. News Travel.