I couldn't help but feel like I had been there before.
Did it remind me of the Alps? Covered in snow, greenery, and a blanket of wild flowers in every color I could imagine?
Did it remind me of Patagonia? Cold, rugged, coated in glaciers, and perfectly blue alpine lakes?
Yet it was something distinctly different. It was something all its own.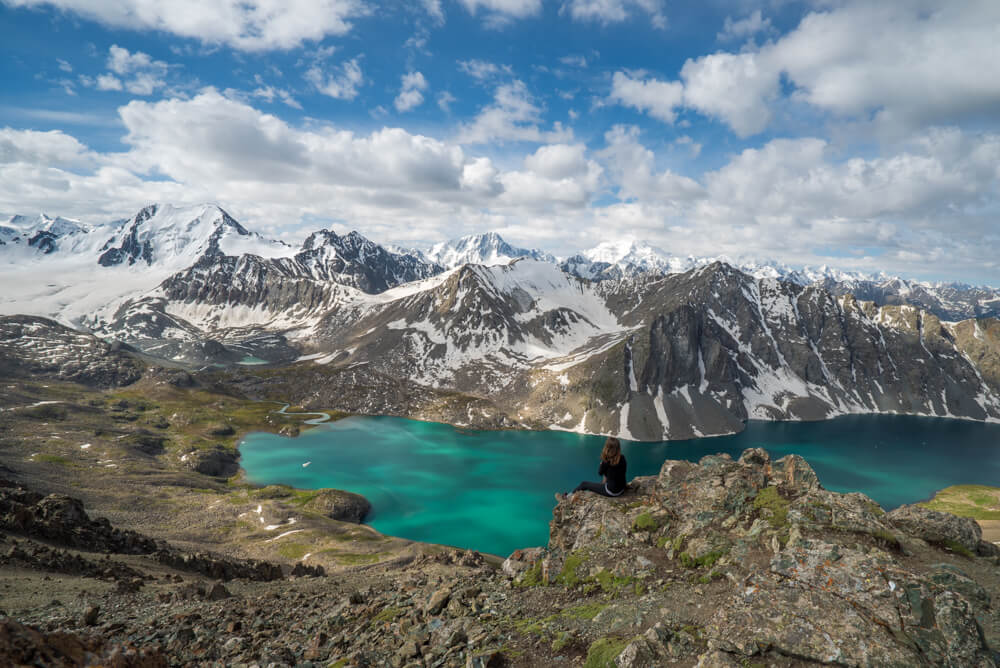 Kyrgyzstan, once a key transit city between China and Europe on the Great Silk Road, thanks to its favorable geographical location, is a mountainous country that is dominated by the Tian Shan mountain range – in fact, 94% of the country is 1000 meters or more above sea level.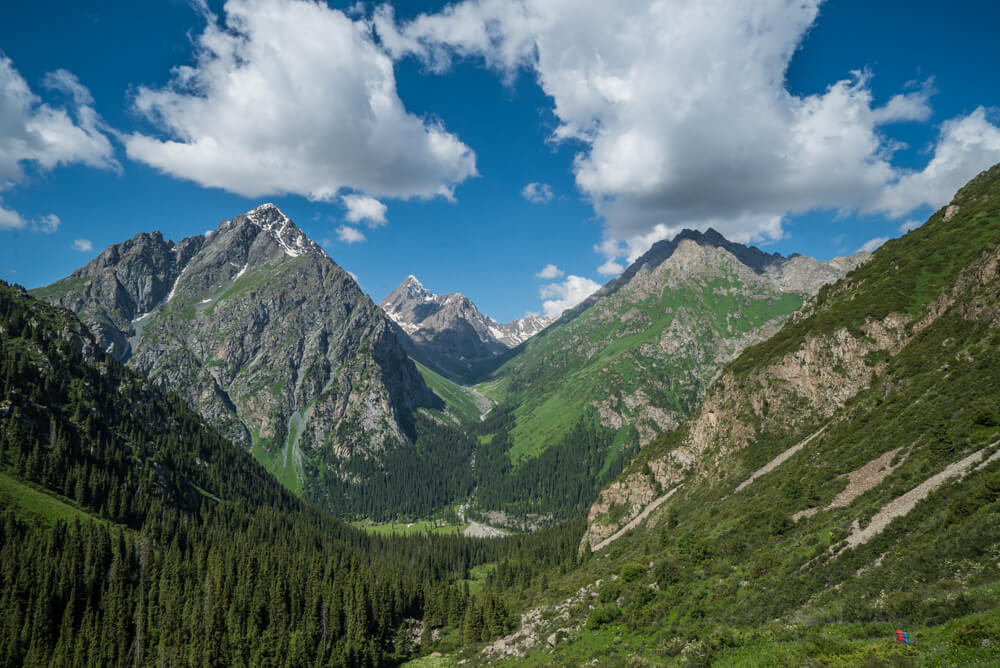 Kyrgyzstan has been an independent country for the past 26 years. It was absorbed into the Russian Empire in 1876, during which many Kyrgyz nomads were forced out into China. Soviet Power was established and Kyrgyzstan became part of the Turkestan Autonomous Soviet Socialist Republic (ASSR) in 1918, until its independence in 1991. I expected it to be mostly homogenous, but I was surprised by how diverse Kyrgyzstan appeared to be.
Kyrgyzstan's culture started with 40 nomadic tribes who roamed the plains and mountains of Central Asia and western China. The tribes fought the Chinese and Mongol armies and defended their land. The 40-ray sun on Kyrgyzstan flag represents these tribes and today, many Kyrgyz can still tell you the descendant of their tribe family. The nomadic heritage sees its people living in yurts, hunting with eagles and playing kok boru, where men on horseback compete to throw a goat carcass on either end of the field. These may sound like elements of a Game of Thrones episode except that they are the true representatives of the Kyrgyz nomadic culture that one can experience when visiting Kyrgyzstan today, particularly at the biennial nomad games (it's on in 2018!).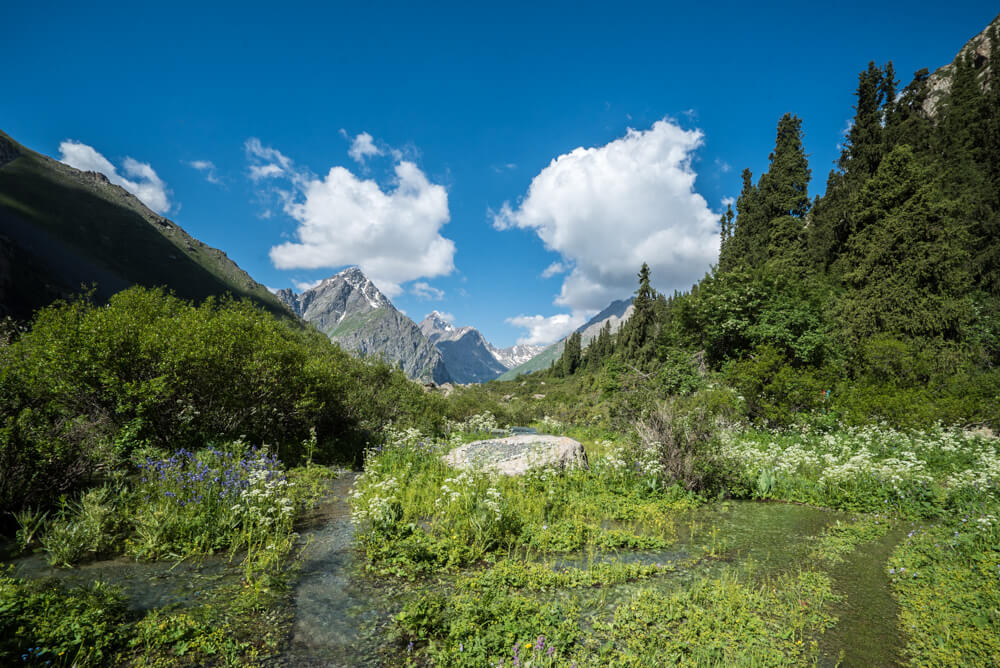 While it is off the popular travel destination radar, Kyrgyzstan's painting-like sceneries, huge variety of landscapes, nomadic heritage, and the lack of tourism impact offer any visitor a dreamy journey of a lifetime.
My guides and I drank the water right from the rivers. We spent an entire day hiking for miles and miles without seeing anyone else. We crossed fast-flowing snowmelt streams and climbed some of the steepest (but not the very steepest) trails I've experienced.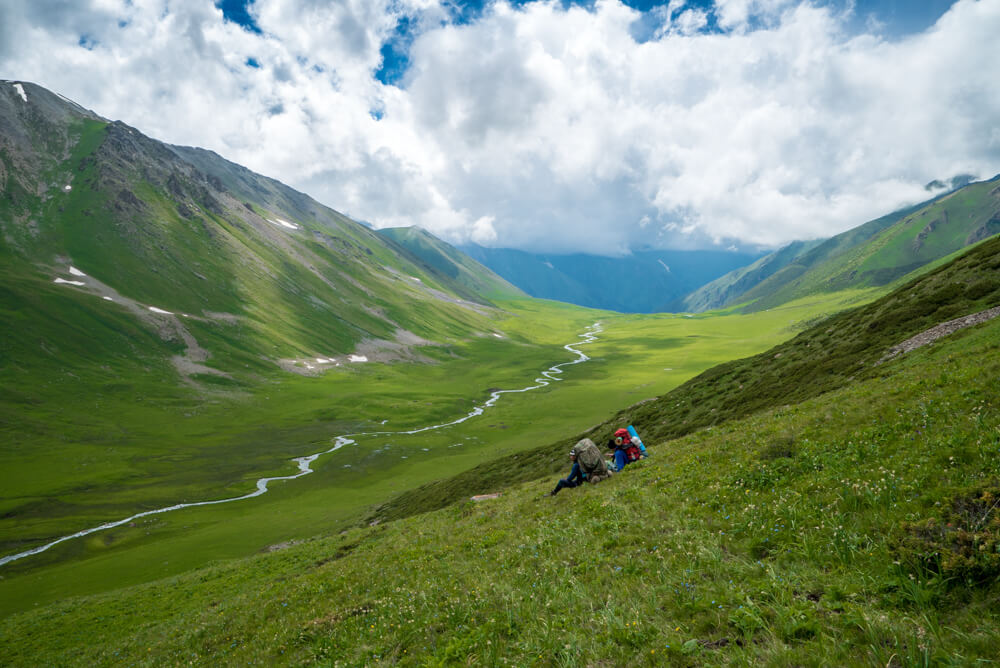 We hiked over six passes and through eight different valleys, the landscape morphing with each passing kilometer.
Each time I was greeted by a new fantastic rock formation, another little collection of yurts along the river, and maybe even a gorgeous lake (or two).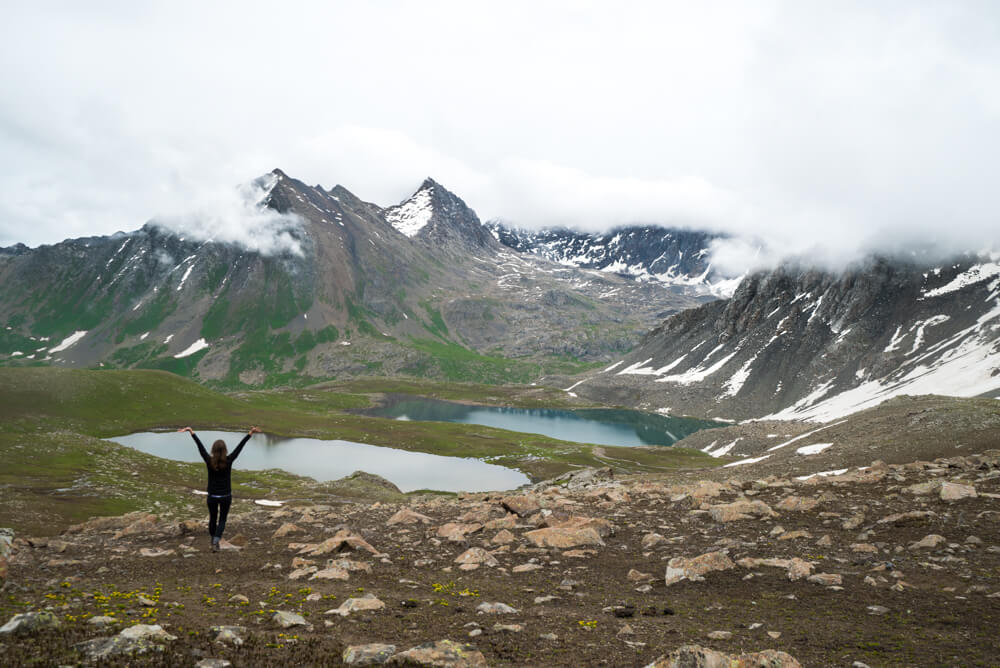 This is a mountain-lover's paradise. There are hundreds, if not thousands, of possible trekking routes one could put together to create an adventure through these mountains.
There's also a lot on offer in Kyrgyzstan apart from the trek I did. One could ski and snowboard in Karakol, swim in Lake Issyk-Kul, explore Ala-Archa Canyon, and have cultural experiences in yurts. The food is delicious too, focused on meat and heavy with the dill, which I love.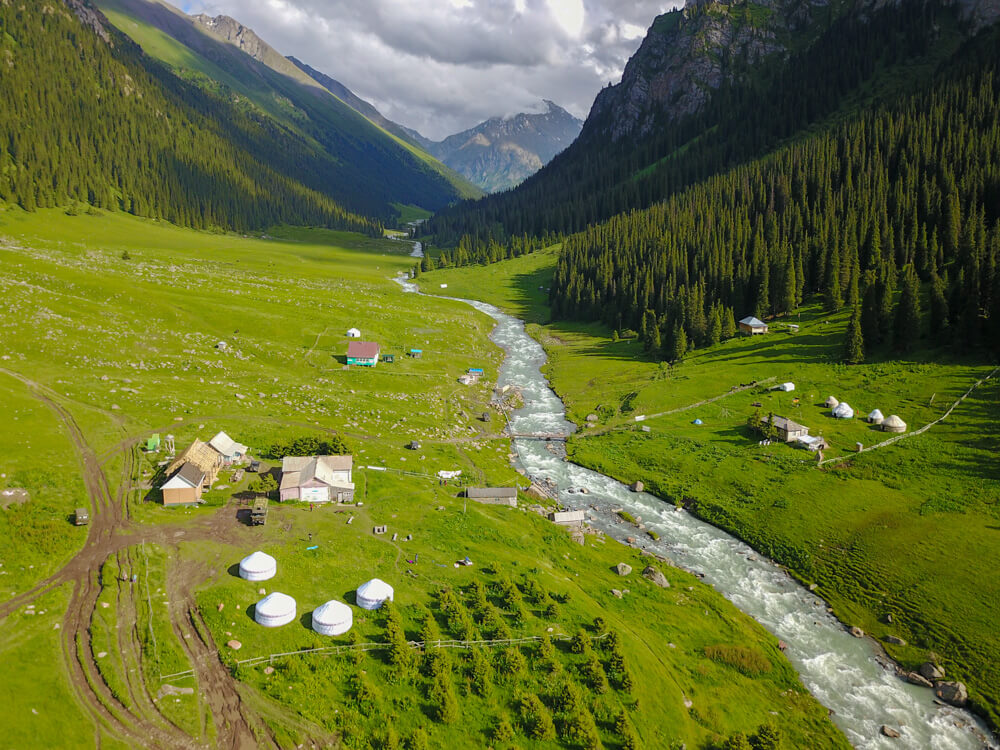 Bonus? A visa is not required for many nationalities, including Americans.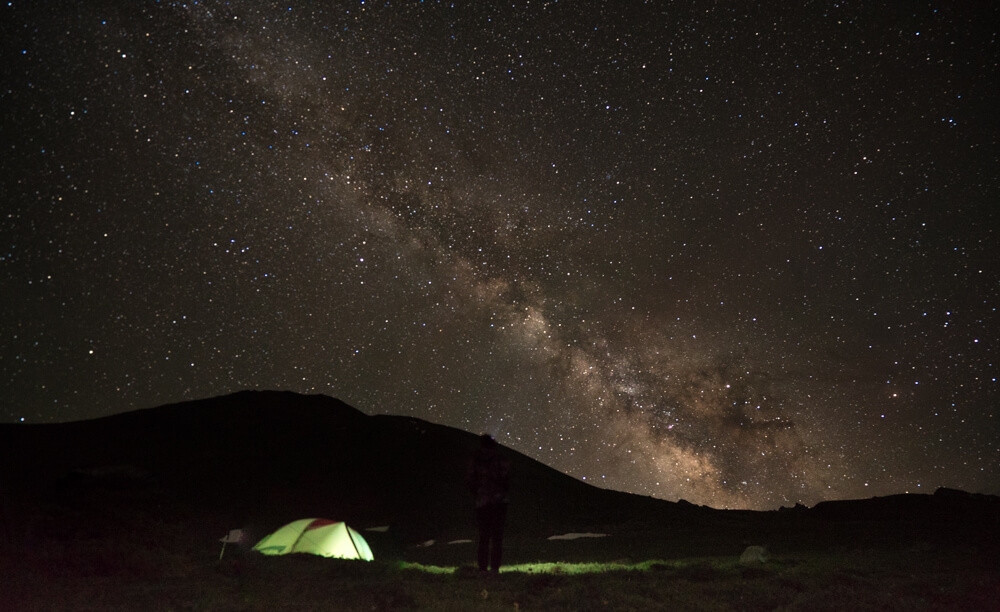 Though this mountainous paradise may not stay off the beaten path much longer – it is ranked at #1 on the list of the top 10 countries ripe for a tourism boom – with 90% of its territory covered in mountains, you are very unlikely to run into too many other travelers. In many cases you'll just share the peaks and lakes with just local shepherds and their animals. During days 1-3 of my 8-day trek, I hardly saw another soul.
*This trip was made possible by Visit Kyrgyzstan and the support of the American people through the United States Agency for International Development (USAID). The contents are my sole responsibility and do not necessarily reflect the views of USAID or the United States Government.