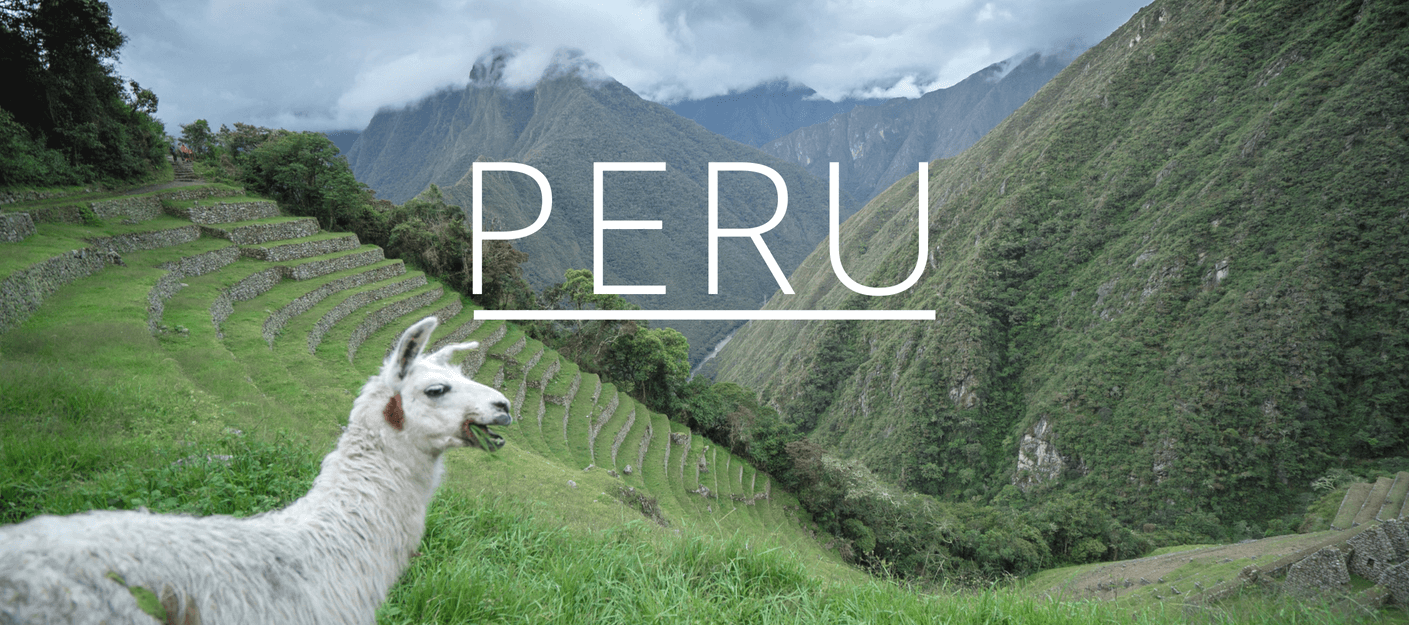 If you love mountains, deserts, jungles, cities, and beaches, you can find your place in Peru. It's one of few countries I've traveled to where I truly felt like there could be something for everyone, regardless of age, budget, and travel style.
There are approximately 90 different microclimates in Peru, including nearly all of the approximately 30 world climates! This results in incredible biodiversity in the jungles, mountains, and valleys, with the top five highest number of unique bird and mammalian species in the world (exact ranking depends on who you ask).
It's also a country with remarkable history. Cusco, the ancient Incan capital, is home to some of the oldest architecture in South America. It's also the perfect jumping off point for several famous ruins as well as the Inca Trail to the ancient wonder of the world, Machu Picchu. Peru also houses the oldest urban center of the Americas - Caral-Supe - which dates back to the time of the creation of Stonehenge.
Finally, Peru is also famous for having delicious food, including ceviche, which is cured raw seafood, lomo saltado, which is beef with onion, tomato, and fries, and many other delicious dishes. The jury is out as to who makes a better pisco sour between Peru and Chile - you be the judge.
Where in Peru?

Peru
Quick Tips
'Hello' and 'Thank You' in Spanish:

 "Hola" and "Gracias"

Currency: Sol (click here for current conversion rates)
Visa: 183-day visa waiver for most American and Western European countries (click here for more info)
Safety rating

: 

Ranked 80 on the

Global Peace Index

with a score of 2.02 (USA is ranked 128 with a score of 2.40)

Solo Travel Friendliness

: 

Catcalling and petty theft targeting solo travelers are pretty common in Peru, and women traveling by themselves is still a foreign concept to many. That being said, Peru has a vibrant backpacker scene, which means company is easy to find. So if you are traveling solo, don't worry, it's easy to meet others. As always, be mindful of your belongings and always trust your instinct.

Climate

: 

Peru is one of the most geographically diverse countries in the world. As a result, visitors can expect different microclimates in one day, regardless of the time of the year. Keep that in mind when you are packing. For instance, if you are hiking, be prepared for cold weather but also bring along sunscreen. In general, high season starts from June - August, rainy season typically runs from September - April. April - May and October - November are great for avoiding crowds.

Best SIM cards

: Movistar is the largest and most reliable telco company in Peru, followed by Claro. 2 GB worth of data could cost less than $10. Be aware of the black market for both SIM cards and credit vouchers. It's best to purchase your SIM card at authorized retail shops, and to avoid purchasing from street vendors.

Random useful tip: If you are planning on hiking the Inca Trail or the Rainbow Mountain trek, save it for the end of your trip, when you have acclimated to the altitude. For more useful tips about weather and best places to go, check out my friend Becki's Peru guide.
Accommodation
Budget Solo Travelers ($10 - $20): Thanks to its vibrant backpacker scene, Peru has a bunch of awesome hostels with great location and facilities to offer. In Lima, there's the perfectly located, laid back Dragonfly Hostel; In Cusco, consider staying at Ecopackers, a beautiful vintage house built nearly 500 years ago; In Huacachina, Banana's Adventure is a great place to stay and meet people, especially at the poolside, or during one of the many activities they organize.
Mid Budget Solo Travelers ($25 and up): Mid range hotels are widely available in major tourist areas such as Lima and Cusco. Tierra Viva Miraflores Mendiburu in Lima is decent and strategically located. Affordable studios on Airbnb are great alternatives to hotels. Expect to pay about $25 - $50 per night. For a unique accommodation experience, consider the Skylodge Adventure Suites hanging on the side of a cliff in the Sacred Valley of Peru.
Transportation
Getting There: The main airport is Jorge Chávez International Airport, located in Lima. Direct flights are available from the US and Canada, whereas a layover or two is usually required from Australia, the UK and New Zealand. Crossing borders overland from neighboring countries like Brazil, Chile, Colombia, Ecuador, and Bolivia is straightforward, usually by buses that are reliable and comfortable. Finally, if you are in no rush at all, slow boats up the Amazon cruising through Brazil, Colombia, and Peru, including Iquitos, could be an interesting experience.
Getting Around: Mototaxis and colectivos are the common means of getting around town for locals. They are affordable albeit not the most comfortable nor safest choice. It's quite common to pack double the amount of people in the car than there are seats or seatbelts. Many locals offer their private cars as taxis by putting up a taxi sign, however a meter is usually not available, so be sure to agree on a price before getting in. Local buses are slow and crowded, and you will need decent command of Spanish in order to figure out when to get off. However, they are definitely a cheap option and an adventure on its own. In major cities like Lima and Cusco, Uber is also available and fairly affordable. 
Inter-city Traveling: For a country as vast as Peru, domestic flights and buses are the best way of getting around effectively. On top of that, some jungle areas are only reachable by plane. During high season, tickets should be booked well in advance. There's also a fair chance of flight cancellations, delays, or even early departures due to weather conditions, so make sure you leave room for serendipity, and be properly insured for it as well. Another awesome option is via train. Taking the long distance train in Peru is an experience on its own, and with that said, tickets should be booked in advance especially during high season. For travelers on a budget, your best bet is on the long distance buses, which run regularly and are mostly punctual. Cruz del Sur is the best company. If you're going long distance overnight, splurge for the full-cama seat which reclines 180 degrees!
Food
Local Groceries and Cheap Eats: I bought my own groceries from the local supermarket for the trails, and $30 worth of groceries was enough to last me for 4 full days. At the local restaurants, look for the menu del dia which lists dishes that tend to cost 4-6 soles, and usually consists of a main and a soup. The menu will be in Spanish, so learn some of the dishes! 
Street Food: Street food is all over Peru in varying degrees of safety. While I'd pass on street ceviche, keep a lookout for anticuchos, a classic Peruvian street food staple, empanadas, which are pies filled with meat or cheese (yum!), and the overfilled sandwiches. For dessert, try arroz con leche, which is a local rice pudding. Street food in Peru is generally safe, though you should avoid anything that looks like it has been left out in the sun for a while.
Restaurants & Bars: With dynamic biological and climate conditions comes huge variety of food choices. In the major cities, you can easily find both local and international restaurants with varied menu options, whereas along the coastline, fresh seafood is a must-try. If you are up in the mountains, expect to find creativity in their potato-based dishes, such as papa rellena. Other popular Peruvian dishes include ceviche, which consists of a mixture of different seafood cured with citrus, pachamanca, a delicious roast, and for the more daring, cuy (aka guinea pig), which is typically roasted whole. You can also find pizza, pasta, hamburgers, and other western food options in touristy areas. Expect to pay about 15 - 25 soles per meal.
Things to Do
Rainbow Mountain - This Insta-famous mountain layered with shades of red, yellow, and green has become Peru's icon. It's absolutely beautiful in person, but be aware of the altitude and make sure that you are physically fit enough for a challenging hike. That being said, there are several ways to reach the mountain, porters and horses are available, so if you are in the area, do not give this spot a miss.
The Inca Trail to Machu Picchu - This moderately difficult hike is typically done over the course of four days and three nights, through gorgeous valleys and around sharp, sloping mountains. It's one of my favorite hikes I've done in Peru. If you are looking for a comfortable yet unique trail to do in Peru, this will do the job!
Humantay Lake - This gorgeous lake is what you'll see on day one of the Salkantay trek, should you decide to do it, or it can be done as a day trip from Cusco. The drive from town takes about 3 hours, and most trips pickup around 3am. The climb is steep in parts, but the end reward of Humantay Peak is a worthy reward.
Laguna 69 - I will always remember gazing at the blue lake decorated with a small waterfall trickling down into it, forgetting the fatigue caused by thin air. Laguna 69 is impressive to say the least. It's easy to understand why it's right at the top of the list for most people visiting Huaraz in Peru. You will need to prepare for the logistics and altitude, but as long as you are a fairly confident hiker, I highly recommend doing this.
Santa Cruz - It was a photo of the Cordillera Blanca mountain range that ignited my interest in hiking Santa Cruz. I did this hike solo and I would totally recommend it if you are planning on a solo trek in Peru, too. The trail is obvious for the most part, is a fairly popular trail so you will have plenty of chances to meet others, and is, at the same time, isolated enough so you could avoid seeing others by selecting less popular trails or campsites that tour groups do not camp at. It's definitely one of the prettiest trails I've done.
Huascaran National Park - Huascaran National Park lies in the Cordillera Blanca mountains and is one of the trekking capitals of the country. While not as popular as the Inca Trail, this national park has towering mountains over 6k meters to please mountaineers, plenty of glaciers, and multiple day and multi-day treks like Laguna 69 and the Santa Cruz trek. It's just stunning.
Sandboarding in Huacachina - So. Much. Fun! It's not just the sandboarding and sledding, but also the entire experience which is a lot of fun filled with adrenaline. The best time to get there is before sunrise or sunset. If you have the budget, take a scenic flight over the Nazca Lines, a stunning UNESCO World Heritage Site, with over 70 designs etched into the earth, ranging from simple geometric shapes to more complex animals and human figures.
Visit the Plaza de Armas - For a relaxing day in Cusco, check out Plaza de Armas, and enjoy great restaurants, cheap massages, quirky souvenirs, and later in the evening, dance troupes. The plaza itself is beautiful, and I recommend walking through it at night just after the sun goes down and all the buildings on the hillsides light up - super beautiful!
Explore Moray - The perfect circles in Moray are an agricultural 'laboratory' with several terraces of varying temperatures, presumably for more effective farming. Many day trips combine Moray and the salt mines of Maras for about $24. Just hit the town in Cusco and you will see them advertised everywhere, or you can book in advance with a trusted company.
Salinas de Maras - Another classic icon of Peru, the salt mines of Maras is about an hour drive away from Cusco. Expect to see thousands of pools of salt all along a hillside that opens up into the Sacred Valley. Workers manually scrape out the salt on the pond surfaces and are hard at work as the tours of the mines take place. It's amazing to see an Incan creation that's still in use for its original purpose.
Visit the Amazon - More than half of the country is covered by the Amazon rainforest, so it will only make sense that you make it a point to explore it! Swim in the river with pink river dolphins, spot sloths in their habitat, fish for piranha, zipline through the rainforest, and stay on a floating lodge deep in the Amazon, completely off the grid, running on solar power. It's an amazing experience that you'll never forget.
Peru on @BeMyTravelMuse's Instagram