Mozambique is one of the most stunning countries for those who love beaches and marvelous coastline. If you love diving, quad biking, fresh seafood, and hanging in hammocks, Mozambique is one of those awesome budget beach destinations that few frequent.
If you've heard that Mozambique is difficult to travel through, I hate to say it's entirely true. I can tell you, however, that it's worth the pains to get around, because once you do reach your end destination, it's sure to be stunning, and the journey is half the adventure.
Obtaining the Visa
Previously, it was simple enough to get a visa on arrival at the airport or at land crossings into Mozambique. Recently, reports of Americans being denied entry at the border for not sorting out a visa ahead of time have surfaced, which means if you hail from the USA, you have to figure out the visa before you go.
The rules for other nationalities are (at least for now) as follows: If your country has a consulate or embassy for Mozambique, you are expected to obtain a visa ahead of time, unless you're from one of ten bordering or nearby countries, residents of which can travel to Mozambique visa-free. 
I obtained my visa easily and on the same day at the consulate in Johannesburg. There is also one in Pretoria, but it seemed silly to travel for an hour to get there when there was a consulate much closer to me in the city. There wasn't much info online, so I tried my luck and just showed up, which worked out.
To do the same, you will need:
Biometric passport photos which the guard can take for you if you don't have any (I didn't).
A printout of a night of accommodation confirmed. This is where they get picky. You must have this or you're not getting a visa. The woman I spoke with almost didn't accept my Expedia confirmation email. I suggest emailing Fatima's several days prior (unlike waiting til the last minute like I did) and asking for a booking + confirmation.
You can print out the confirmation at the Rosebank Mall which is within walking distance of the consulate. I walked it on my own twice and was fine, but if you're afraid of walking around in Johannesburg, take an Uber taxi for 60 rand or so.

Fill out the form, which they can sell you for one rand, or you can print it out yourself ahead of time.

Bring a credit card to pay as they don't take cash.

For an American at the time of this writing, a single entry, 30-day visa costs around 2585 rand ($160 USD), for pretty much everyone else, they can get in for 800 rand through visa on arrival.

Go between 8am and 12 noon, but the earlier the better. Pick it up at 3 on the same day!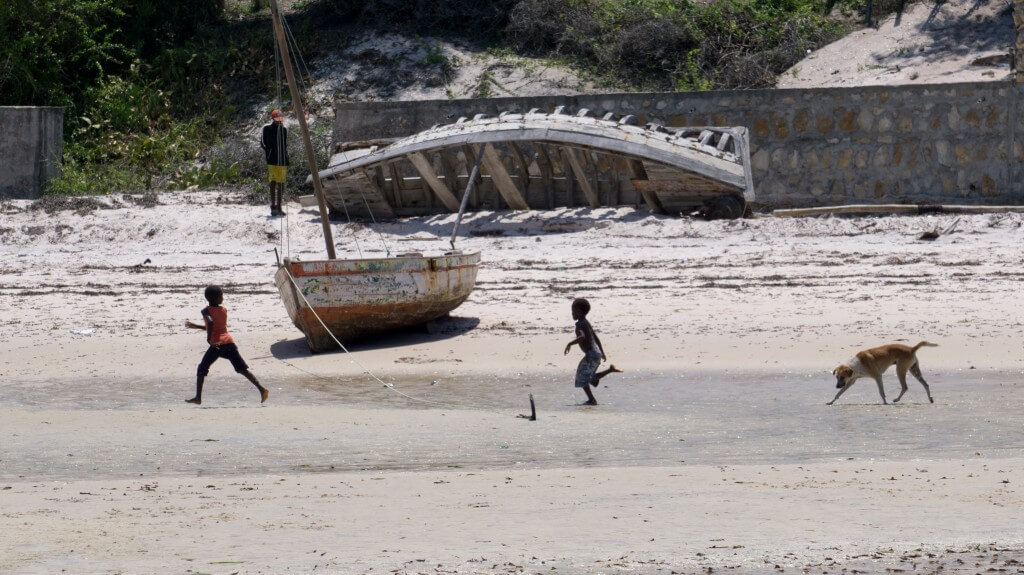 Getting There
To get to Mozambique from abroad you will probably have to route through Johannesburg or another close airport. In some cases the flight onwards to Tofo or Maputo is prohibitively expensive, but luckily the busses to Maputo from Joburg aren't too bad.
I took an Intercape bus that took 10 hours, but was air-conditioned and comfortable.  Greyhound also offers a similar option. From Maputo, I took a 10-hour chapa to Tofo, which was a long and cramped experience, but it's the reality of traveling in Mozambique.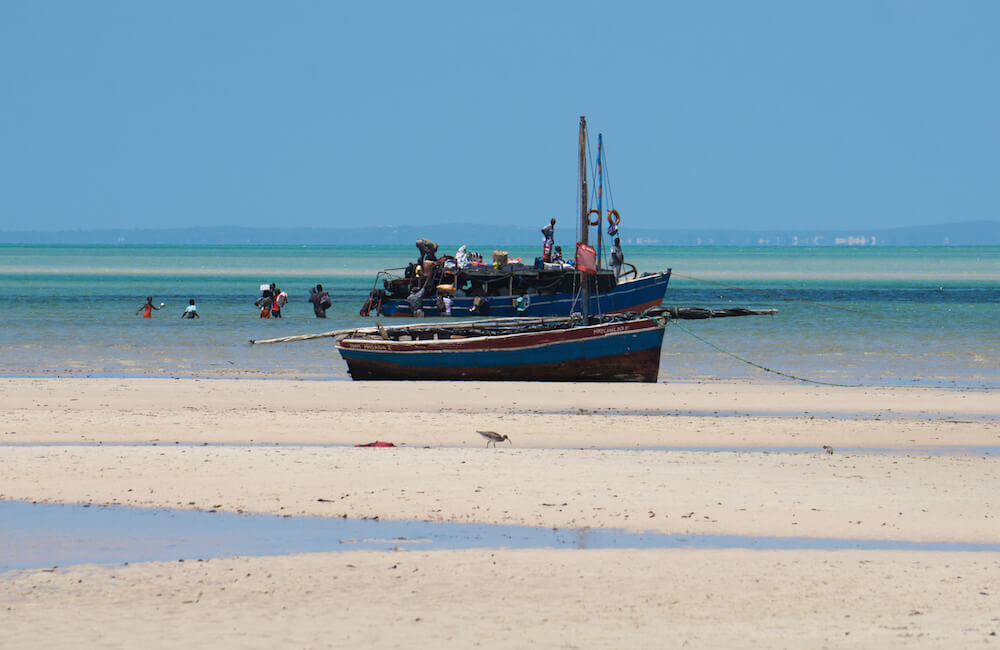 Traveling Within Mozambique
There is no simple or straightforward way to travel through Mozambique, I'm sorry to say. The following options are available, but none are ideal:
Chapas: Van taxis that stop often to pick people up and will try very hard to overcharge you if you don't already know the price, and you'll still overpay even if you do, that's a guarantee. They are usually set to depart at 4am and will drive around for several hours finding people to pick up before they leave. It's frustrating but it's just how it is.
These vans are not in good condition, and they are usually filled to way over capacity, driving on bald tires on bad roads. I elected never to take a chapa again when, during my last ride, the driver swerved and I saw him taking a swig of beer while driving.
Car Rental: If you bring a car through, chances are you'll rent it in South Africa first. Most companies won't let you bring a car rental to Mozambique but a few will. In those cases, make sure you have the proper documentation that allows you to drive across the border.
Another unavoidable byproduct of driving will be the police soliciting bribes. They will find a reason, no matter what, to pull you over. For example, two girls I met in Moz were pulled over and fined for having bags in the back seat because, "seats are for people, not bags." There's not much you can do in this case but haggle them down. Chances are good that you won't have to pay much over the equivalent of $10 or $20 unless they really get angry with you.
Hitchhiking: Hitchhiking and chapas were my main modes of transport in Mozambique, and while hitchhiking always has an element of risk, so does taking a chapa. Speaking Portuguese will help monumentally, but as long as you ask around and find a logical spot for a ride, you probably won't have to wait too long to get one. In some cases the driver will want a tip, but I was never asked for one.
Though I've hitchhiked alone in China, I spoke the language there, and without knowledge of Portuguese, I suggest you at least go in pairs. 
Flying: I hate to dole out more horror stories, but two of my friends tried to leave Mozambique via airplane, and three times, encountered technical issues mid-flight and had to turn around, because the only city with a mechanic is Maputo. Other friends experienced delays for days.
I flew out of Vilanculos back to South Africa at the end of my trip without any issues, apart from having to go to the airport to book the ticket because the online booking system was, of course, not working. By then I had already accepted that's just how Moz is.
If you can fly South African Airways as opposed to LAM, do so.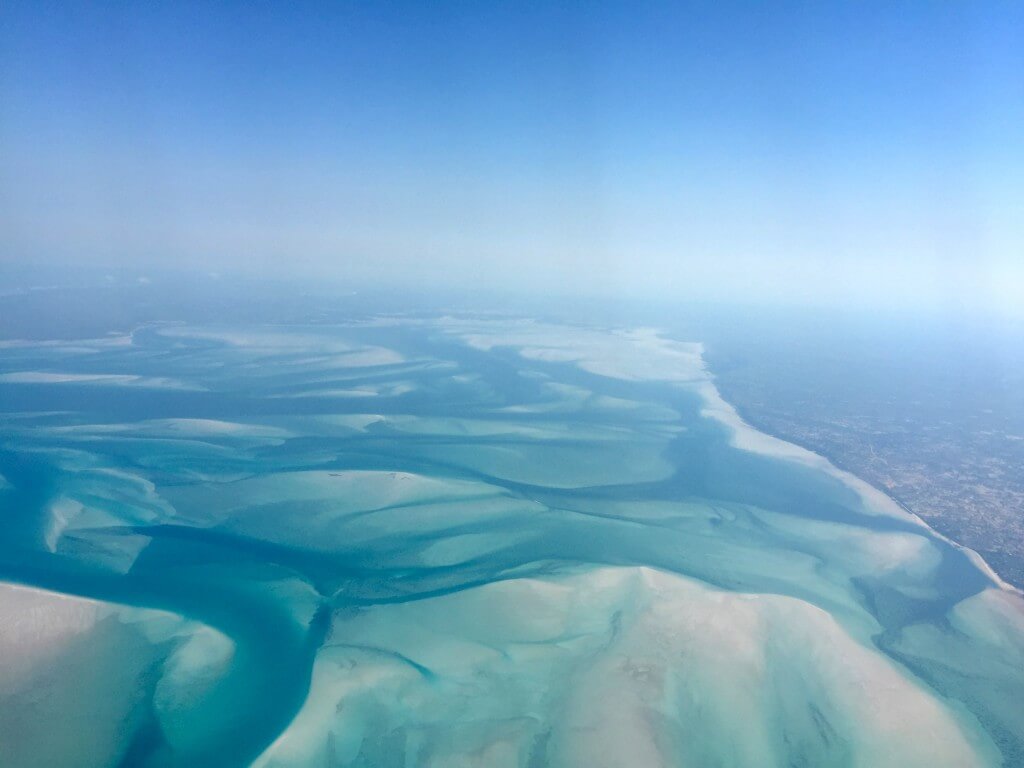 General Safety
I didn't hear much positivity about traveling to Mozambique prior to my trip. I was told that I'd get robbed in Maputo, that the border crossing would involve bribes, and that I might get pickpocketed. None of that turned out to be true, and I actually really liked Maputo and found Mozambicans to be generous and kind. 
I just did what I always do – I stayed aware of my surroundings, brought a bag lock, which is a good idea in Mozambique where I never saw lockers, and when I did things like hitchhike or walk at night, I did so with others. I treated locals with respect, and when I haggled, I did so with a smile.
Mozambique isn't easy, but it is worth it. I loved my time there and can't wait to return.