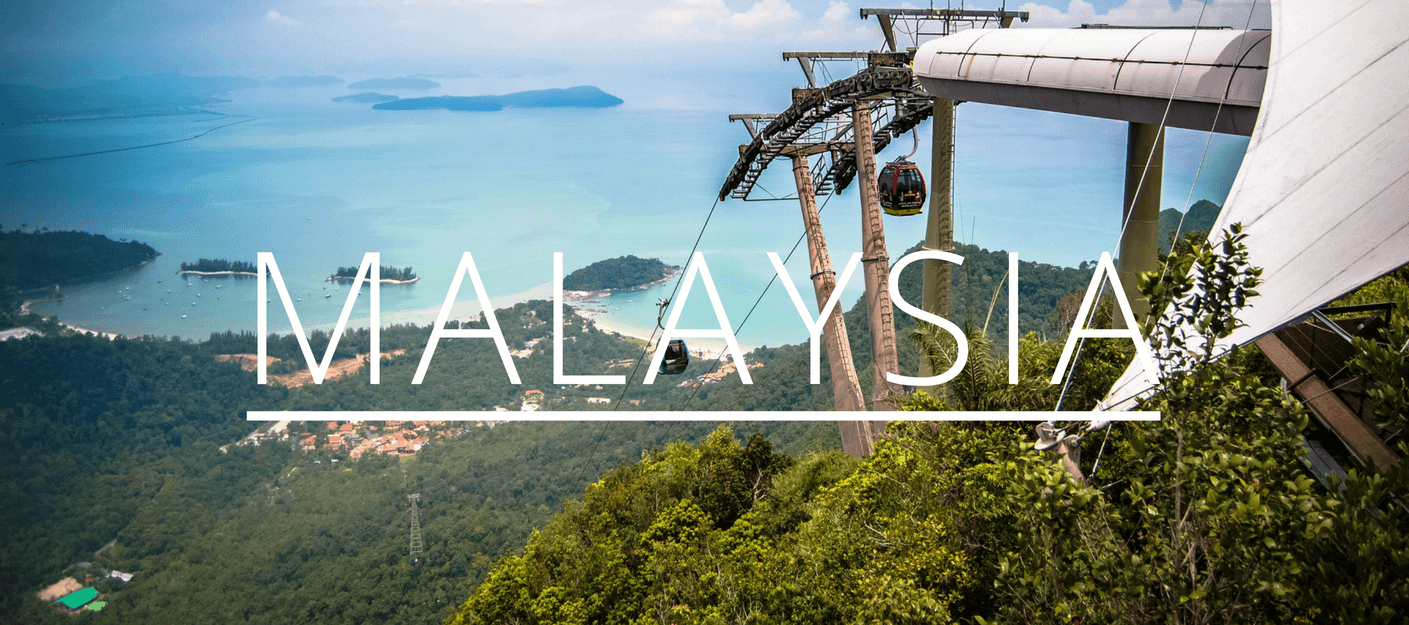 Malaysia, marred by plane crashes of its major airlines as of late, is otherwise known for a few things: great food, a mix of many cultures, and truly stunning beaches. The Malay, Chinese, and Indian influences have all converged in places like Georgetown in Panang and Kuala Lumpur to make both cities a foodie's paradise. Malaysia is a more economically prosperous country than most of its Southeast Asian peers and the colonial past left by England means that most of the population speaks English pretty well.
I spent six weeks traveling through Malaysia, one month in Peninsular and two weeks in Borneo, and fell in love with the culture and the scenery. The scuba diving, particularly in Sipadan, is tied with Komodo in Indonesia for my top diving spot in the world (and that's coming from a girl who has done over 100 dives, including in the Maldives and Belize). When I first arrived, a few people told me it wasn't worth staying long. However, I ended up meeting lots of locals, more able to communicate and find more common ground with them than I had in Cambodia or Laos, and really fell in love with the scenery of the tea growing areas of Cameron Highlands, the jungles of Borneo, and the gorgeous blue water. It's worth exploring this country beyond just Kuala Lumpur, especially if you love diving or want to give it a try.
Where in Malaysia?

Malaysia
Quick Tips
'Hello' and 'Thank You' in Malay: "Hai" and "Terima Kasih"
Currency: Malaysian Ringgit (click here for current conversion rates)
Visa: 90-day entry without a visa available for most nationalities.
Safety rating: Ranked 16 on the Global Peace Index with a score of 1.53 (USA is ranked 128 with a score of 2.40)
Solo Travel Friendliness: While snatch theft is common in major cities like Kuala Lumpur and Johor Bahru, all of the locals I've met were friendly and more than willing to lend a helping hand. Just keep a close eye on your belongings.
Climate: Hot and humid year-round. Rainy season lasts from November to March.
Best SIM cards: Hotlink - cards can be purchased at the airport and at major convenience stores
Modesty Considerations: The majority of the Malaysian society remains modest and conservative, though allowances are usually made for foreigners, especially in the urbanized cities. Bring a scarf or sarong when visiting places that require covering up.
Random useful tip: When interacting with the elderly, Malaysians tend to address them as "uncle" and "auntie"- everyone is family!
Accommodation
Budget Solo Travelers ($7 - $10): It is fairly easy to find decent hostels at a reasonable price range in Malaysia. Many hostels offer free Wi-Fi and simple breakfast (toast & tea/coffee) and are generally well located.
Mid Budget Solo Travelers ($15 - $20): Feeling fancy but still want to keep your budget for accommodation in check? Top up a little and you will find yourself in a private room at a hostel (privacy + social!) or a simple chalet by the beach. A 3-star hotel room typically costs $25 - $40, Airbnbs run from $10 for a shared room to $50 for a private unit. Aside from Airbnbs, you can also camp at nature parks and public lands.
Food
Local food spots ($2 - $5): For breakfast, pick any hawker center that's packed with locals and do it the local way, which means a pack of Nasi Lemak (coconut rice), a plate of roti canai or a bowl of Wan Tan Noodles. For lunch, visit a mamak (ask the locals where to go, they usually have a favorite!) and order yourself a naan and Teh Tarik (pulled tea), relax and observe how the locals interact with each other by mixing their languages – a fascinating byproduct of multiracialism. As for dinner, ask your hostel where the nearest night markets are and make sure to check them out. Think freshly made Char Kuey Teow (fried rice noodles), tropical fruits, unique snacks and bubble milk tea for less than $2.
Restaurants ($5 - $10): All of the major cities in Malaysia have dynamic restaurant scenes, serving local and international cuisine. A meal in a typical local restaurant costs $5, whereas Western cuisines could cost much more. Fast food chains are present just about everywhere, with a set meal costing $3 - $5. Alcohol is expensive and could jerk up your bill so be mindful! Another thing to note is that tipping is not expected as most restaurants will automatically include a service charge in your bill.
Transportation
Getting Around Town: Particularly in the Peninsular, buses and trains are reliable and cheap, with a single-trip fare costing no more than $1. On the other hand, the taxi drivers in Malaysia are notorious for not using the meter and overcharging tourists, so your best bet would be Uber and Grab, or simply insisting on the meter and only taking a taxi with a driver who agrees to use it. In Sabah and Sarawak, negotiate your way through with taxi drivers, or try hitch-hiking, which could be difficult but not impossible.
Inter-city Travel: Your options include buses, trains, private taxis, ferries and domestic flights. Long distance buses and trains are comfortable with frequent departures across the country. Rest stops with restrooms and food kiosks are aplenty along most highways and buses tend to make a stop every 4-5 hours. Most inter-city trains even have a bistro that sell simple snacks and drinks on board. Expect to pay $8 - $15 to get from one city to the other using buses and trains. Private taxis could be expensive for solo travelers, but they are a great option for people traveling in groups. If you are short on time, domestic flights could be a great option and they are sometimes as cheap as other transportation options!
Things To Do
City-Hopping: If you are flying in, your first stop in Malaysia is very likely its captial, Kuala Lumpur. Make sure to drop by the iconic Petronas Twin Towers in Kuala Lumpur and walk across the connecting bridge. Check out the incredible Batu Caves and climb 272 steps to the top and join the tour at the Bat Cave. Visit the National Mosque of Malaysia – even if you are not interested in learning about the country's main religion, the architecture alone will leave you in awe. Travel up north to Penang and hunt down the infamous street arts curated by Lithuanian artist, Ernest Zacharevic, and visit the mansions (Blue Mansion, Macalister Mansion, Peranakan Mansion), some of which will allow you to spend the night as a guest. Another option is to travel down south to Melaka, a UNESCO World Heritage site with heavy colonial influence. Visit the museums, temples and buildings, and eat your heart out at Jonker street.
Swim with Fishes and Turtles, and more: This tropical country is low key a diving paradise – one of the world's best diving sites, Sipadan Island, calls Malaysia home. Other diving site options include Tioman Island, Perhentian Island, Kapas Island, Redang Island and Langkawi. Even if you do not dive, the gorgeous beaches offer blue water and white sand and frankly, what more can you ask for? Do take note that Sipadan limits daily divers and requires a permit to dive, so book at least two weeks in advance.
National Parks: There are more than 30 national parks in Malaysia – spoilt for choice is an understatement. Climb Mount Kinabalu National Park, the country's tallest mountain; explore Taman Negara National Park, the country's oldest and biggest rainforest; trek through Gunung Gading National Park, home to the world's biggest (and unfortunately, stinkiest) flower, Rafflesia Flower. Bonus? Most of the national parks are habitated by orangutans, rhinos, monitor lizards and if you are in luck to see, tigers.
Get High: Not that way, but both Cameron Highlands and Genting Highlands are worth a visit. The former is a picturesque tea plantation and the latter a casino and theme park wonderland. Even if you are not a fan of what both highlands offer, the cooler temperatures (60°F - 77°F) should be good enough to lure you in.
Apps to download
Upocket (for coupons and discounts), AskMe (an app that allows you to ask locals questions!)
Malaysia on BMTM's Instagram