The light breeze makes my walk along German Street in Valparaíso, a port city on the Chilean coast, a little more bearable in the afternoon sun as I walk along admiring the colorful houses and ocean view.
There are kids sitting along curbs everywhere sketching. I can't figure out if it's a class assignment, or if this is just something that they like to do, but either way I love it. They're applying their own impressions and artistic abilities to paper as they draw the houses, most with murals all over them, in their notebooks.
Valparaíso is a colorful menagerie of narrow alleyways, spray painted self expression, and colorful houses up steep streets. There's plenty to inspire the kids, and this big kid as well.
This is not graffiti, this is fine art.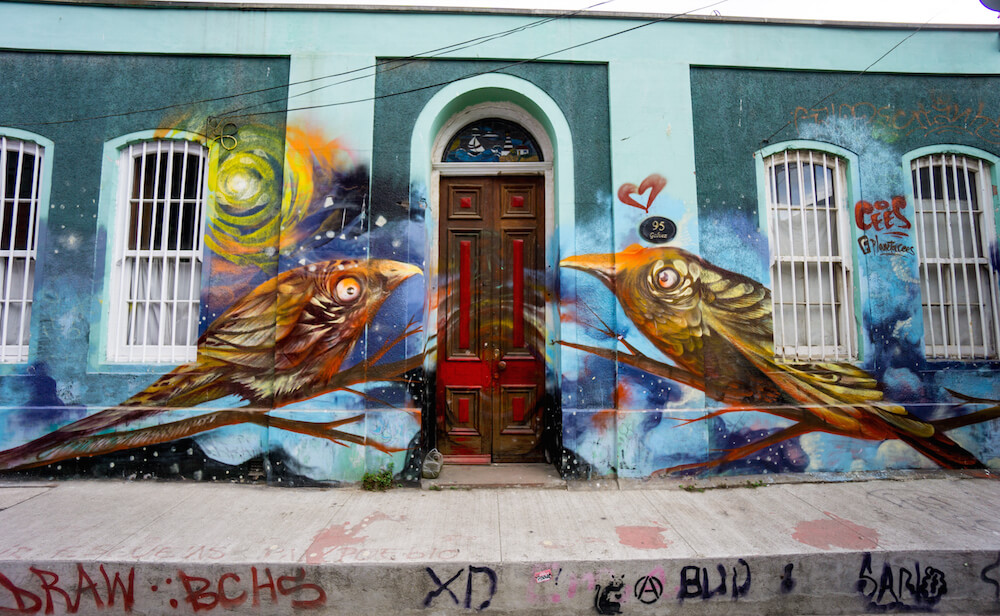 Later that day I round a corner after following a narrow set of concrete stairs, purely out of curiosity, and find myself in some kind of labyrinth of sound and art as people play music involving a didgeridoo in the distance, and paintings line the top to the bottom of every wall. It's officially the funkiest alleyway I've ever been in and I am digging it.
Then, a voice enters my consciousness to my left as a local beckons me into his art gallery, where he offers me hot mate (mah-tay) tea as a friend offering. The gallery is more of a dilapidated room in an old house full of all manner of funky and inspiring sculptures and canvases. The ceiling is peeling and the floorboards creek, but he has a million-dollar view and it has charm. It's obvious that it's a hangout spot, and he tells me that it doubles as a vegan restaurant by day.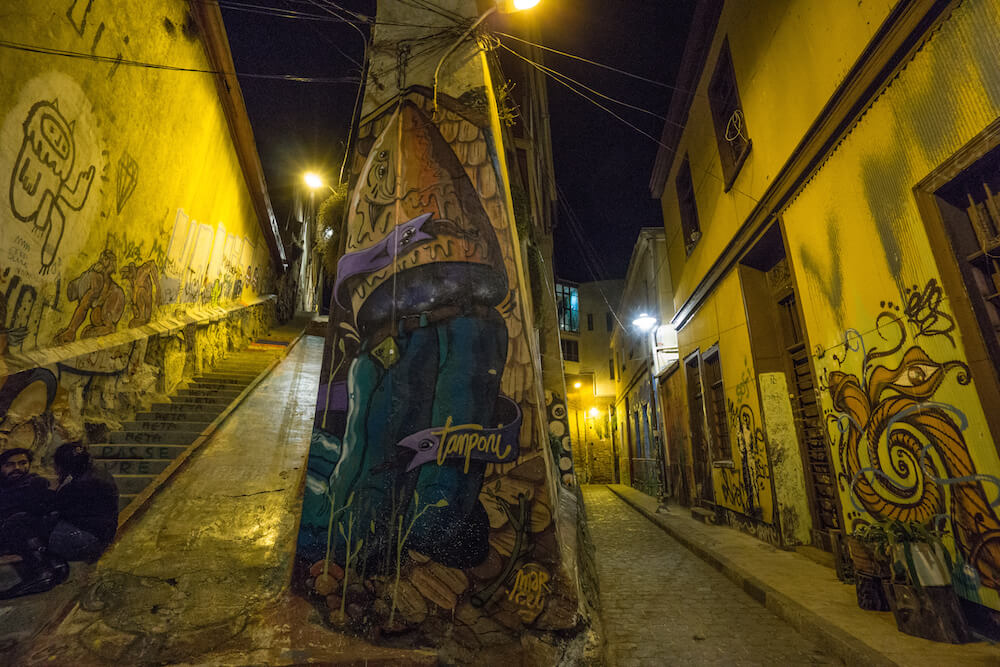 I can't believe a city like this exists. It's characterized by tall and narrow streets with tall and narrow houses and funiculars, and in some ways reminds me of San Francisco, (which would make sense given its nickname is 'little San Franciso').
The entire historic district is a UNESCO World Heritage site, and it has more murals than I have ever seen in my life. I couldn't find an exact count but safe to say it's in the tens of thousands of individual paintings ranging from simple tagging to gigantic, elaborate murals.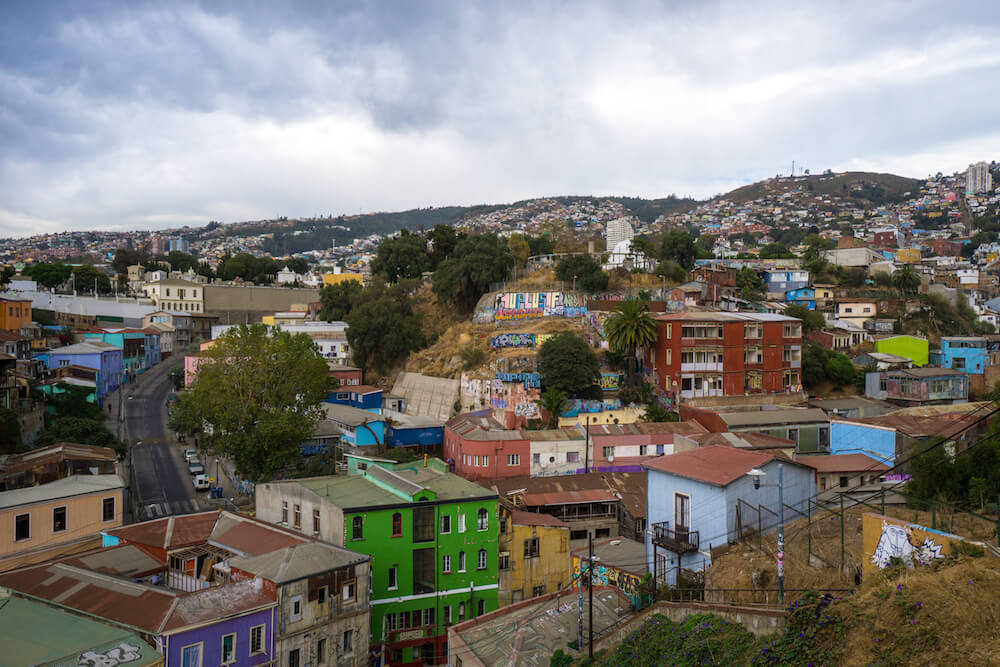 The graffiti scene in Valparaíso started as a form of protest against the dictator Augusto Pinochet. During that time, self-expression, including art and painting, was repressed. After the dictatorship ended, government officials decided to make street art legal and it blossomed in the city.
Why Valparaíso in particular? For that we have to peek back into history.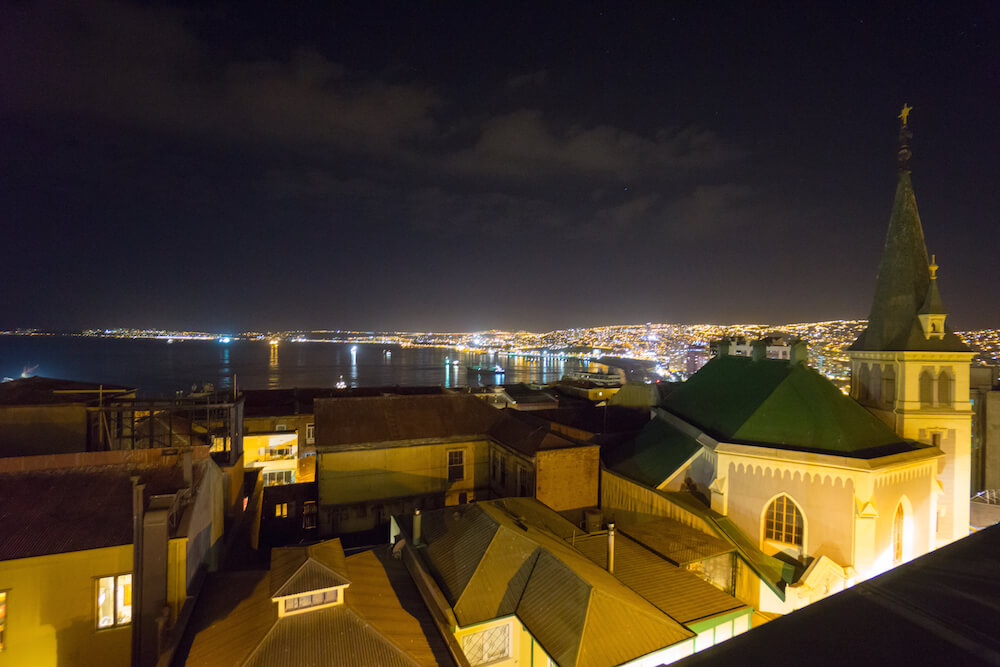 Valparaíso was one of Chile's major port cities in the 19th century given it was on the route that connected the Atlantic and Pacific Oceans by the Strait of Magellan. The construction of the Panama Canal in the late 20th century caused an economic decline in  Valparaíso as the industry moved, and wealthy Chileans left for nearby Viña del Mar or Santiago while artists and foreigners remained.
Street art began to flourish in Valparaiso's hills and alleyways due to the heavy artistic influence of the people living in the city. My guide on the free street art tour (highly recommended!) also mentioned that Valparaíso's narrow alleyways made it easy for artists to tag the walls and make a quick getaway.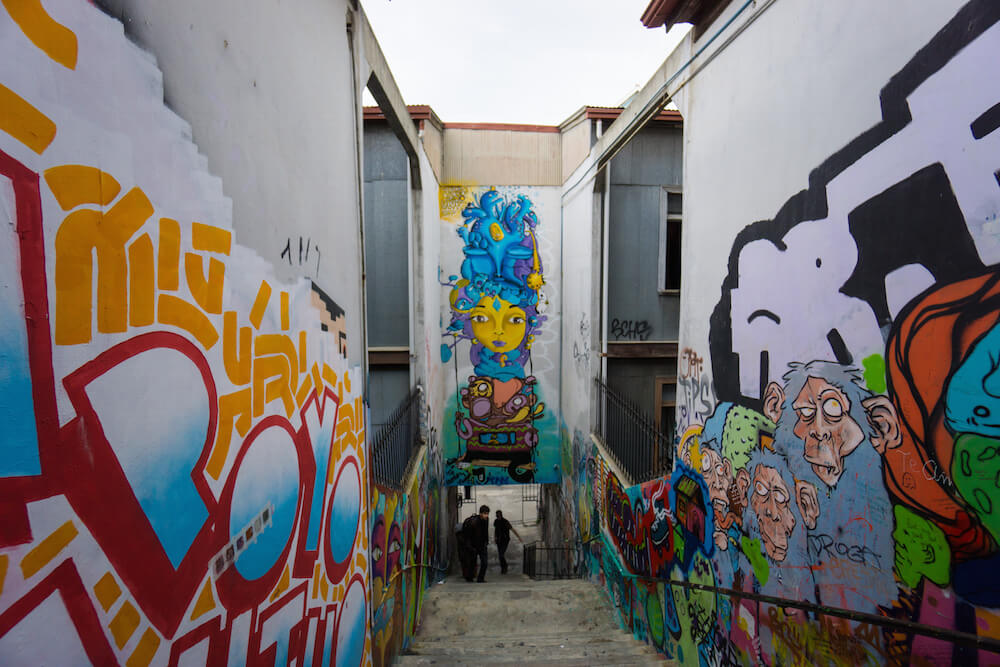 In present-day Valparaíso street art is not only encouraged but revered. Much of the art displays are mutually beneficial for both the artist and the hostel, restaurant, or shop owner. The artist is paid to create a mural and the hostel owner gets some beautiful, unique branding for his or her business. It's a delightful exchange that you see in some other cities around the world as well that are big for street art and it's nice to experience here, too.
Though the city never fully rebounded economically (watch your purse when you're out! There are pickpockets galore), tourism thanks to the street art keeps the city afloat these days.
Major names display their art throughout the city, such as the incredibly talented, local Inti Castro, Teo Doro who draws inspiration from Van Gogh, Charquipunk whose birds had me in awe, and I even saw 1up tagging there, a street art crew from Germany.
It's the kind of place a fellow painter and art-lover like myself could have fallen back and gotten stuck in for a few more days or even weeks. The vibe was right, the sightseeing felt endless, and there was no shortage of inspiration.
So if you find yourself in Santiago, Chile, get on a bus and head west for a couple of hours. A slice of colorful history awaits.