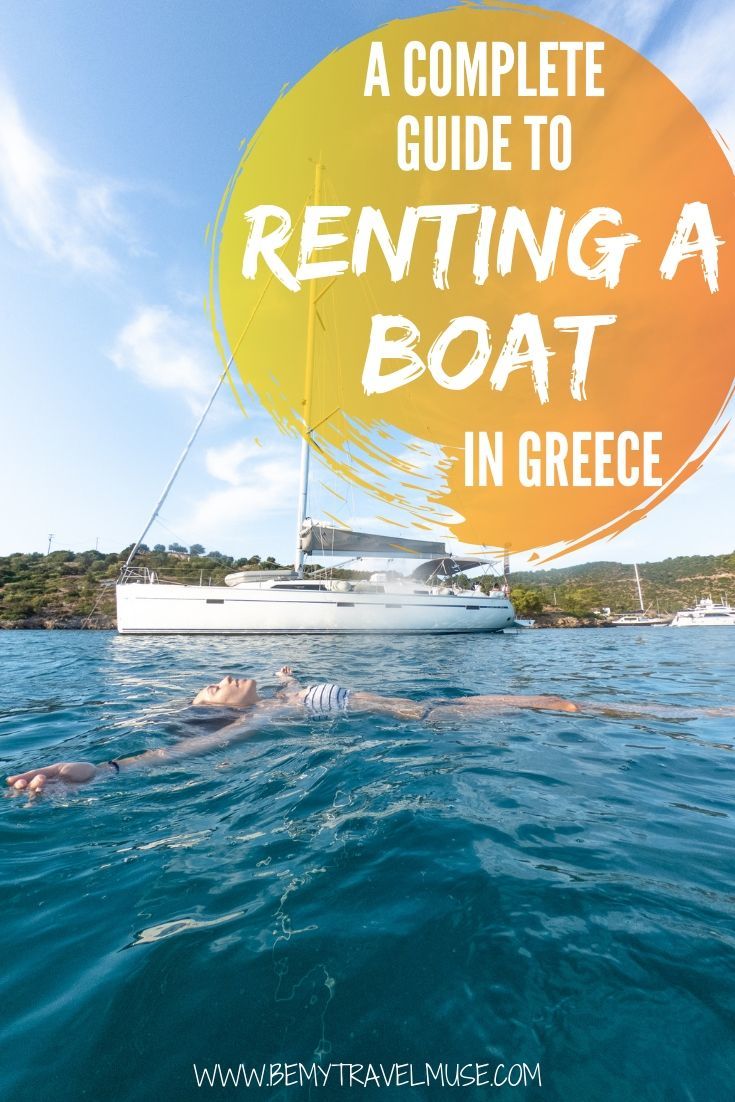 Growing up, one of my best friends would go to Greece every summer to visit her grandparents. She told me all about how beautiful it was and in the years that followed, I saw photos around the Internet that confirmed her stories of brilliant sunsets over blue waters.
For several years now we've been talking about how dreamy it would be to rent a boat and island-hop around some of the spots around Greece. I'd always assumed that it would be expensive or difficult to arrange, but this summer when we decided to make that dream a reality, it was surprisingly affordable and pretty easy to organize.
If you're looking at renting a boat and a skipper in Greece, the following are some of the best ways that you can do it, plus the method that we used:
Boat Charters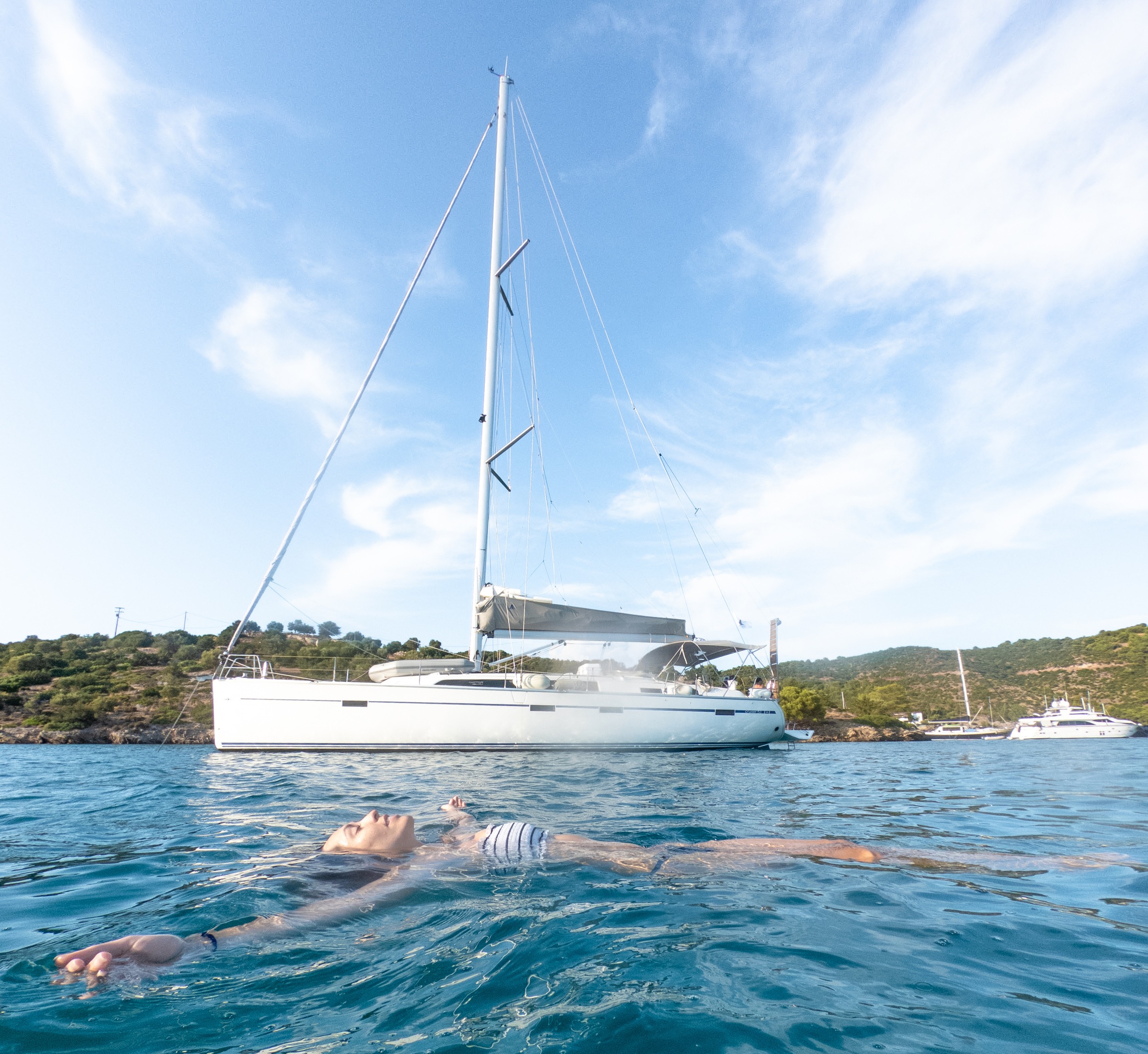 If you want to design your own experience from start to finish, the best way to go is to get a group together and rent your own boat. That's exactly what I did – getting 7 friends together to rent a boat that could accommodate the 8 of us, plus a skipper. If you go this route, you'll need to help the skipper a bit with crewing the boat, which we thought was a lot of fun. We used Sailways and spent about $600 per person for a week on a 50-foot sailboat.
You can also try renting a boat with a website like BoatBookings. Decide if you want the boat crewed (operated by a whole team of people), skippered (sailed by a single professional), or sailed independently (you'll need a license and experience to do this), and select either a motor yacht, a sailing yacht, or a catamaran. The website basically operates as an Airbnb for boats. BoatBookings takes pride in that it only works with reliable boat operators to ensure clients that their boat rental experience is completely safe and legitimate. The only downside is that the boats can be pricy (the lowest rentals starting in the thousands of dollars) as clients are paying for size and luxury.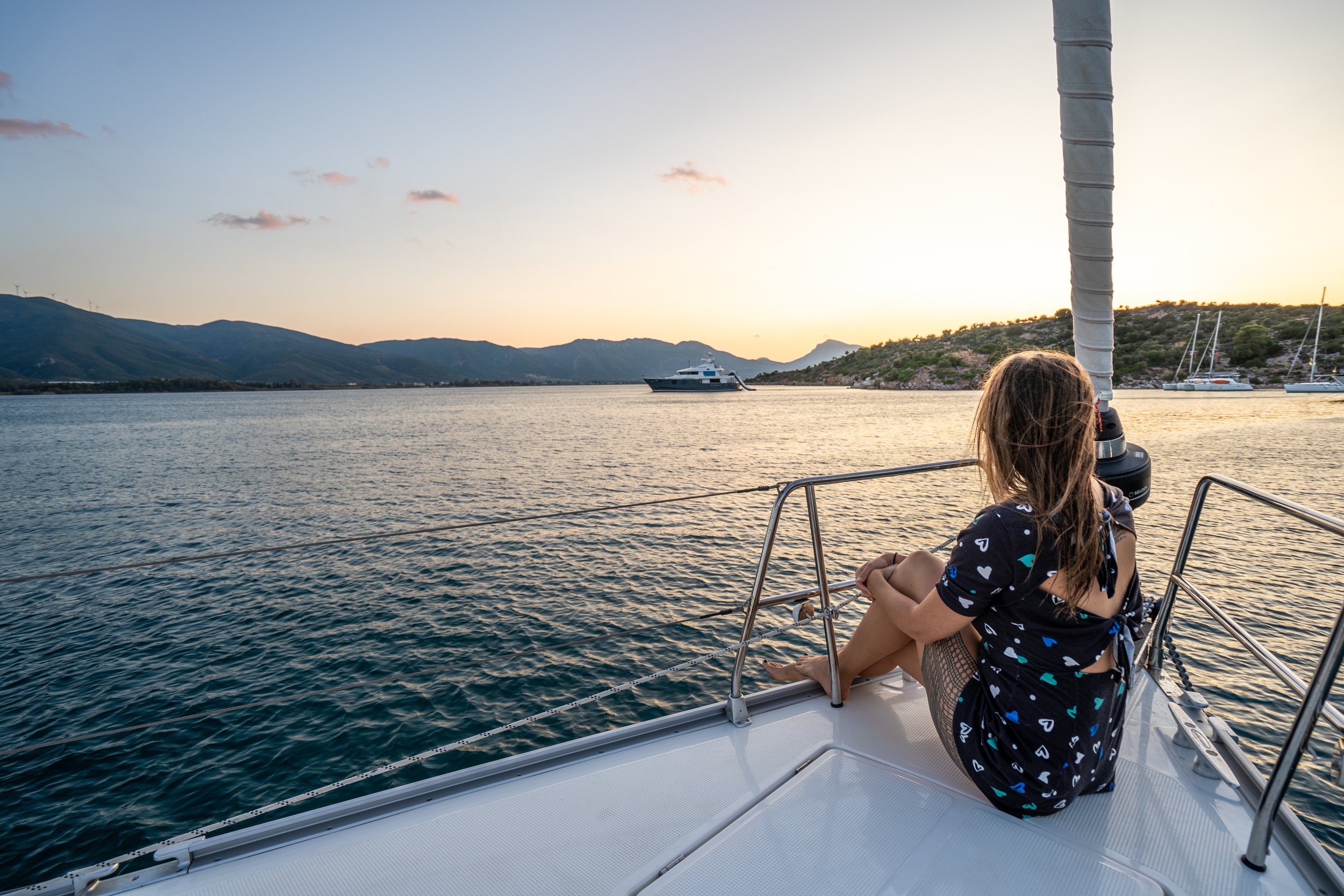 The Globe Sailor works the same way as BoatBookings, allowing you to choose your preferences for all options and detailing the accommodations and features of each boat. One small difference between the two is that Globe Sailor offers six different types of boats (five for Greece), as opposed to the three choices on BoatBookings. The company is run by a friendly 26-person team based in Paris; if you choose to rent a skippered boat, you'll likely have one of these 26 sea experts as your guide! The website boasts "boat rentals at the best price," which is actually true! I couldn't find lower prices on any other site. In fact, plenty of the sailboats on the site cost less than $1,000 per week, with some sailboats available in other parts of Europe for as low as a few hundred dollars.
The bottom line: Not everyone wants to orchestrate a whole trip, though. After all, it is no easy task to plan an international trip when both air and water transport are necessary! That said, I've put together a 7-day itinerary in 3 of the most popular sailing spots in Greece to make it easier. Still, for solo travelers, I know that getting a group together can be challenging. There are a few options out there if you'd like to join a chartered cruise as well:
The Yacht Week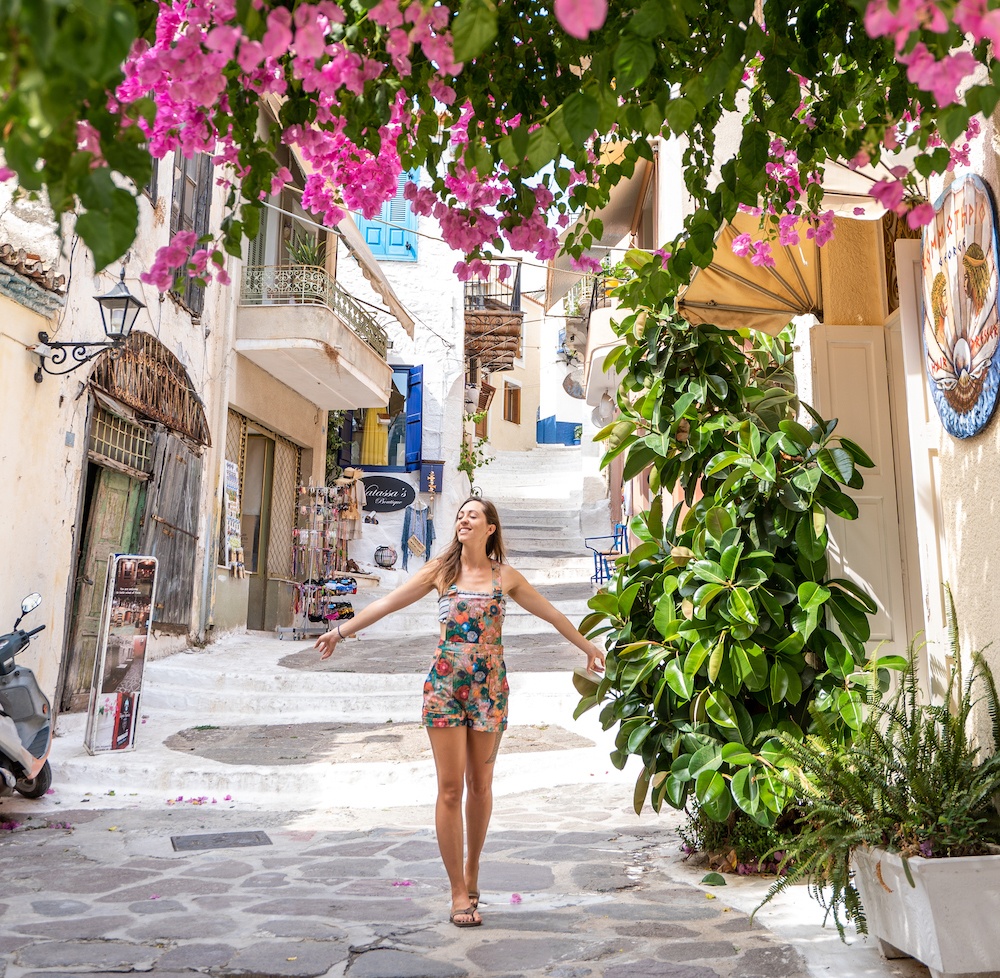 The Yacht Week is certainly one of the most popular options among young people for sailing the Mediterranean. Simply put, this is what you do if you want to party.
The company runs skippered, week-long, pre-planned routes to six different destinations (five in the Mediterranean, all in the Balkans). It offers travelers two options: either book a full yacht for a private group of six to 12 people, or reserve a two-person cabin or solo spot on a shared yacht. Their route through Greece travels between a few locations on the Greek mainland and the Greek islands of Poros, Ermioni, Hydra, Spetses, and Dokos. Trip activities include a regatta, a daytime party, bay swims, four-wheeling, and a sunset dinner, and on all TYW trips, travelers have the perks of professional photographers, international DJs, and access to exclusive events. While it is perhaps the most glamorous of the Grecian boating options, it is important to note that The Yacht Week has a serious party vibe, so if you're looking for a more relaxed adventure, this might not be the company for you. Also, a trip is pretty pricy: the Greek itinerary costs between $750 and $1,800, with the cheaper tickets omitting meals. Plus, the sticker price still does not include airfare, transportation to and from the port, eating out, and port fees.
The bottom line: A trip with The Yacht Week is fun, glamorous, and geared toward a younger crowd; however, a 7-day trip is expensive, provides little freedom in choosing destinations or activities, and could be better adapted for solo travelers.
MedSailors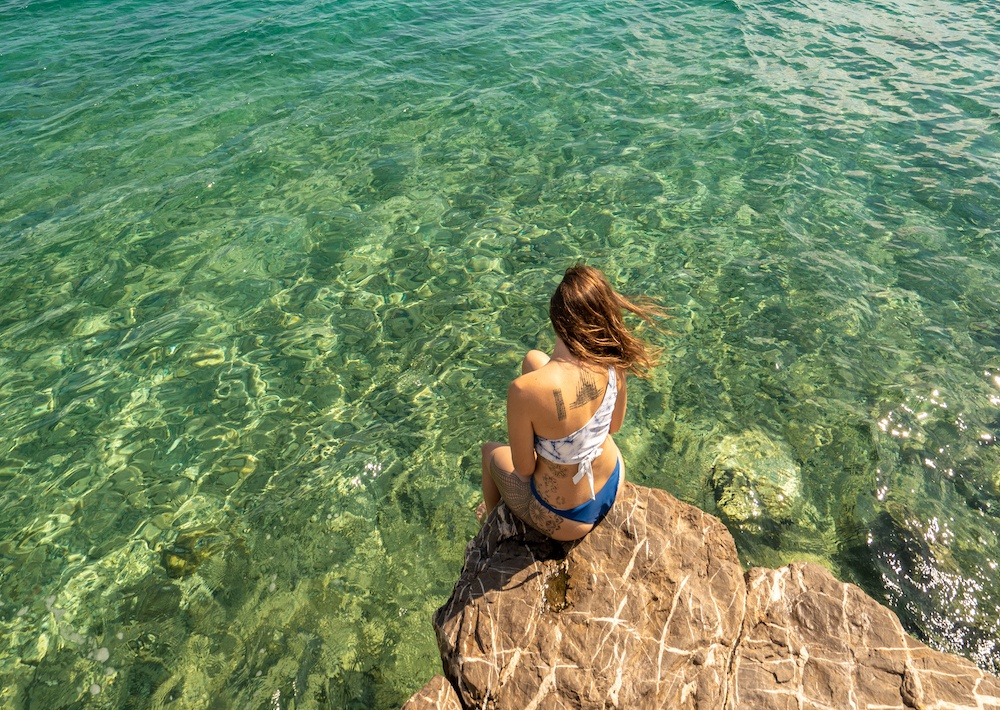 Similar to The Yacht Week, MedSailors runs week-long, skippered, pre-planned sailing trips for a crowd between the ages of 20 and 35. It runs seven different routes, including two throughout Greece. (One Greek route travels through the Ionian islands; the other, the Saronic.) Guests can choose to travel on an eight-guest or ten-guest yacht or an eight-guest catamaran. What sets MedSailors apart is its outlook on travel, which is rooted in a combination of experiences: exploring nature and history, living like a local, spending some time enjoying the nightlife, and relaxing. MedSailors also makes a point to welcome solo travelers, as they aim to bunk an individual with another traveler of the same gender and roughly the same age who is looking for the same type of sailing experience. MedSailors even cares about the "Leave No Trace" environmental mantra, their website showing travelers participating in a beach cleanup.
MedSailors itineraries are more inclusive than The Yacht Week, as the sticker price, ranging from $600 to $1,100, includes daily breakfast and lunch, snorkeling and paddleboarding equipment, and even the opportunity for sailing lessons from the skipper! Travelers must still pay for airfare, transportation, and restaurant dinners, though.
The bottom line: While travelers still do not get to choose all the specifics of their itineraries, MedSailors forgoes a strong party vibe in favor of cultural authenticity, a comfortable setting for solo travelers, environmental responsibility, and a lower overall cost. That said, they still like to party on MedSailors, it's just not the center of the trip.
Essential Prepping Items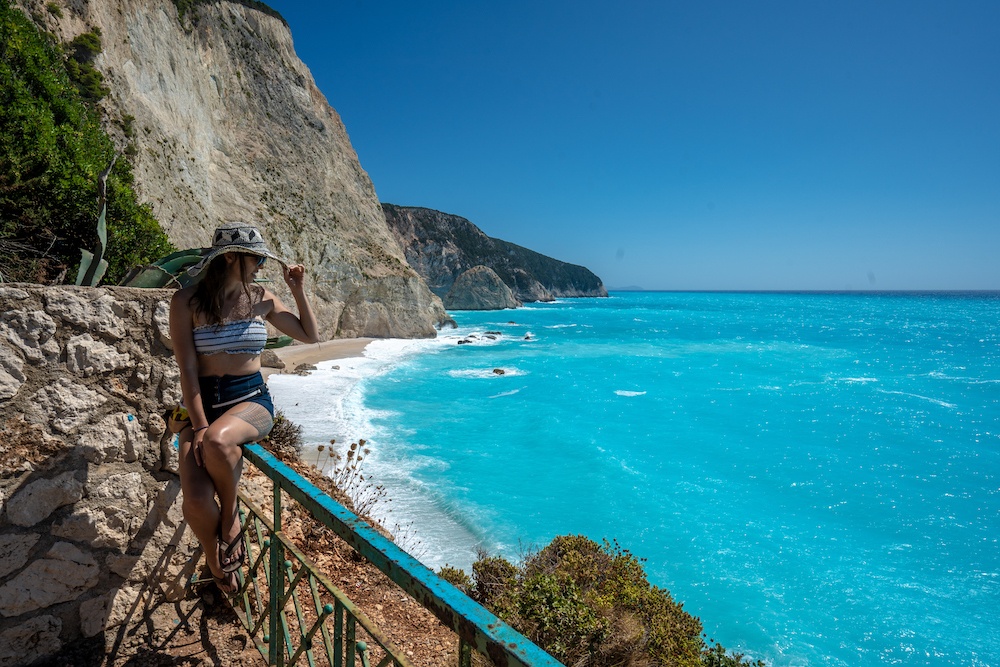 Whichever route you choose to go, it's important to be prepared for the trip in a way that differs from other, non water-based trips:
If you're going independently: Buy at least one night's worth of emergency rations in case you can't dock or encounter a storm and can't move. Pasta and sauce works fine for this. We also bought breakfast items and snacks periodically so we wouldn't have to always dock for lunch.
The grocery stores can get very busy near the port, especially Piraeus. Go earlier than you think you'll need to in order to get provisions as things tend to take longer in Greece than you might anticipate.
Bring earplugs! Most of the time you'll be docking in town, right next to other boats. Since boat walls don't provide any soundproofing, you might not get much shuteye without them.
Consider the water supply: The boat has a limited water supply, so you'll most likely need to pay for water at the dock or use the showers that many restaurants provide to yachters at the ports for 3-5 euros each.
If you want to rent a quad bike: You'll need an international driver's license. This is a newish rule that's pretty strictly enforced these days. You can only obtain this in your home country. In the US it's available at AAA.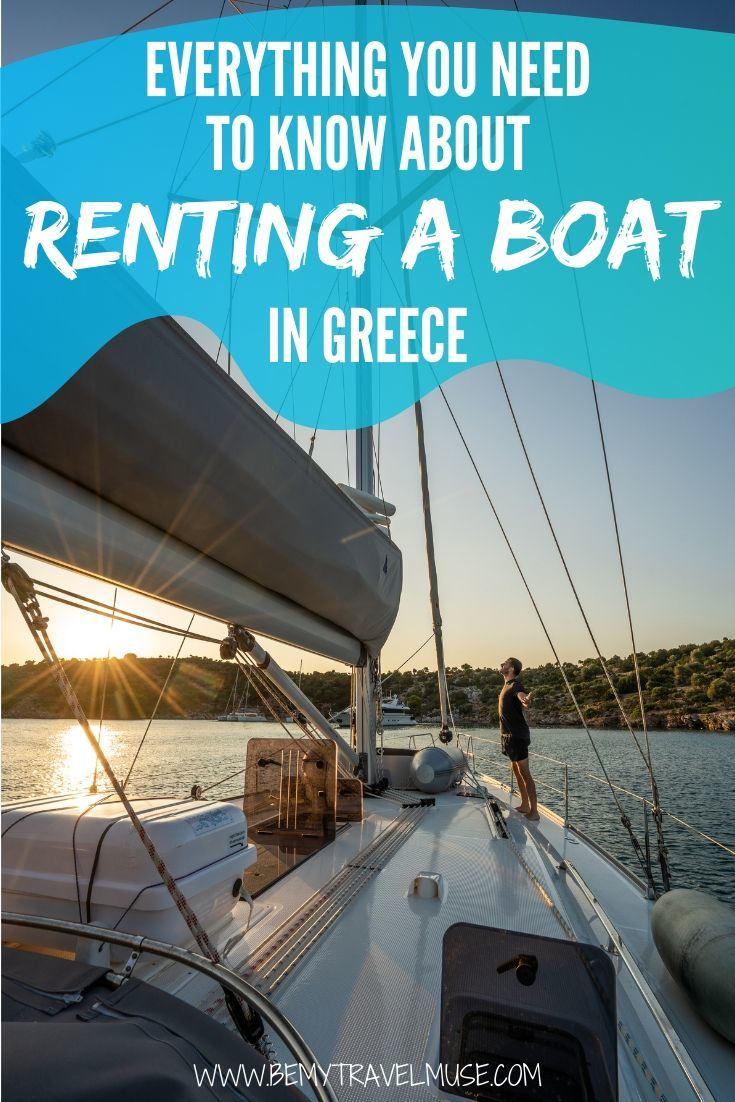 I hope this helps you to plan an amazing week sailing around Greece. I loved the flexibility, the affordability, and the experience of getting to do this with my friends in beautiful waters, eating great food.
For help on planning your route, check out 3 itineraries I put together for the Cyclades, Saronic islands, and the Ionians.
Happy sailing!