Most travelers leave Bangkok either feeling like they can manage it, or they absolutely hate it.
Bangkok was my first stop on my "endless voyage" 10 years ago. On landing there, I remember feeling a mixture of happiness to be back in Asia and apprehension about being in such a big, bustling city without a hostel booked, having no real idea of what to expect, and carrying the negative opinions I'd heard about it.
I didn't know much, other than to head to Khao San Road, the backpacker district.
The area was seedy and full of ping-pong-show hawkers and all kinds of other horrible things. Sure enough, on my first day in, I was nearly scammed by a tuk-tuk driver who had expertly searched me out on that very road. I was pretty far from public transportation, so it only made me more of a target for anyone offering other options.
Now that I've gone back for a fifth time (avoiding Khao San), I finally feel that I've enjoyed Bangkok how it should be. Here are my top tips for really falling in love with the City of Angels:
1. Don't stay on Khao San Road.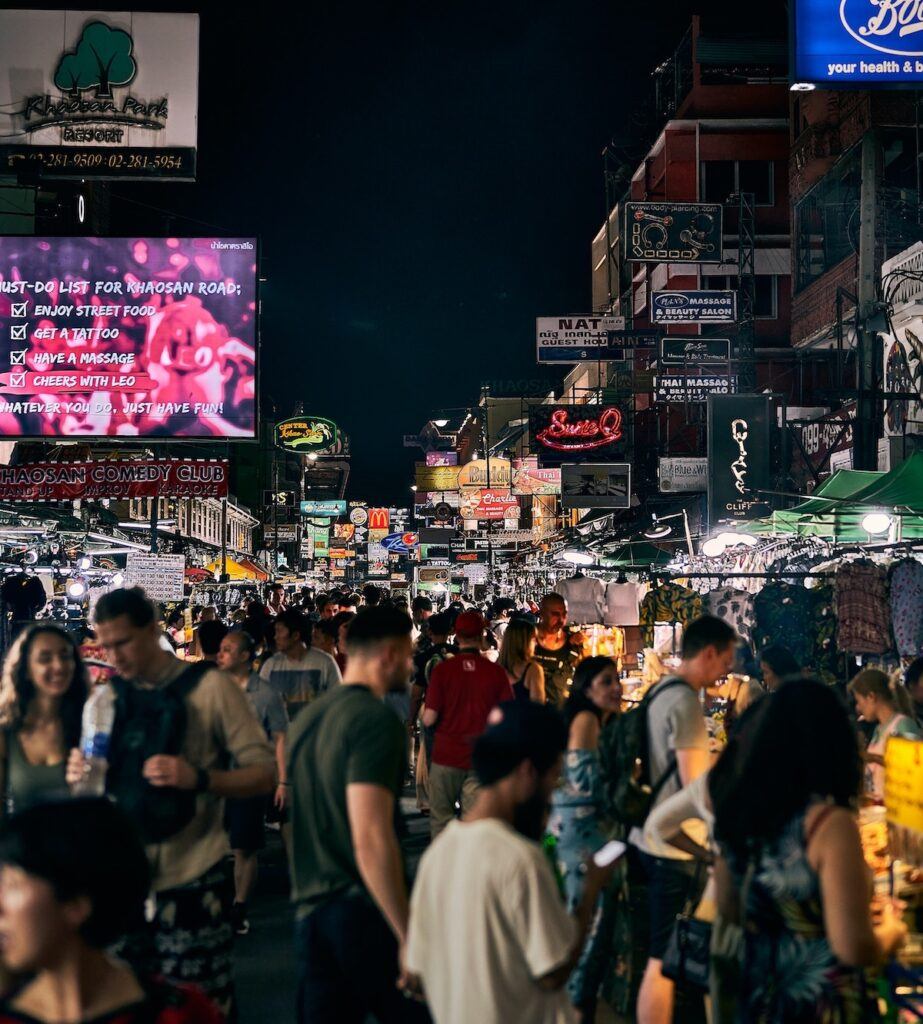 Now I know that the key is avoiding that area like the plague! The city has a beating heart that is so hard to see from that backpacker district. It's far away from everything other than the Grand Palace (which is another tourist trap, if you ask me).
It's natural to want to be surrounded by other backpackers, but that's possible by staying at hostels in a few other key locations, such as Lub d in Siam Square or 3Howw on Sukhumvit. Khao San is still accessible by cheap transport from these areas, if you want to check it out for a night.
2. Couchsurf.
I owe a lot of my enjoyment this time around to staying with an expat currently living and teaching in Bangkok. He took me to some food joints that would be difficult to discover without some local knowledge. He also lived in an area without many tourists, which gave me a different taste of Bangkok — in a good way.
Oh, and he had this view:
I found him through Couchsurfing.com, which is how I've met a lot of awesome people. It doesn't have to be scary to couchsurf. I just choose people who have a lot of positive recommendations and extensive experience.
3. Take a Michelin Guide food tour.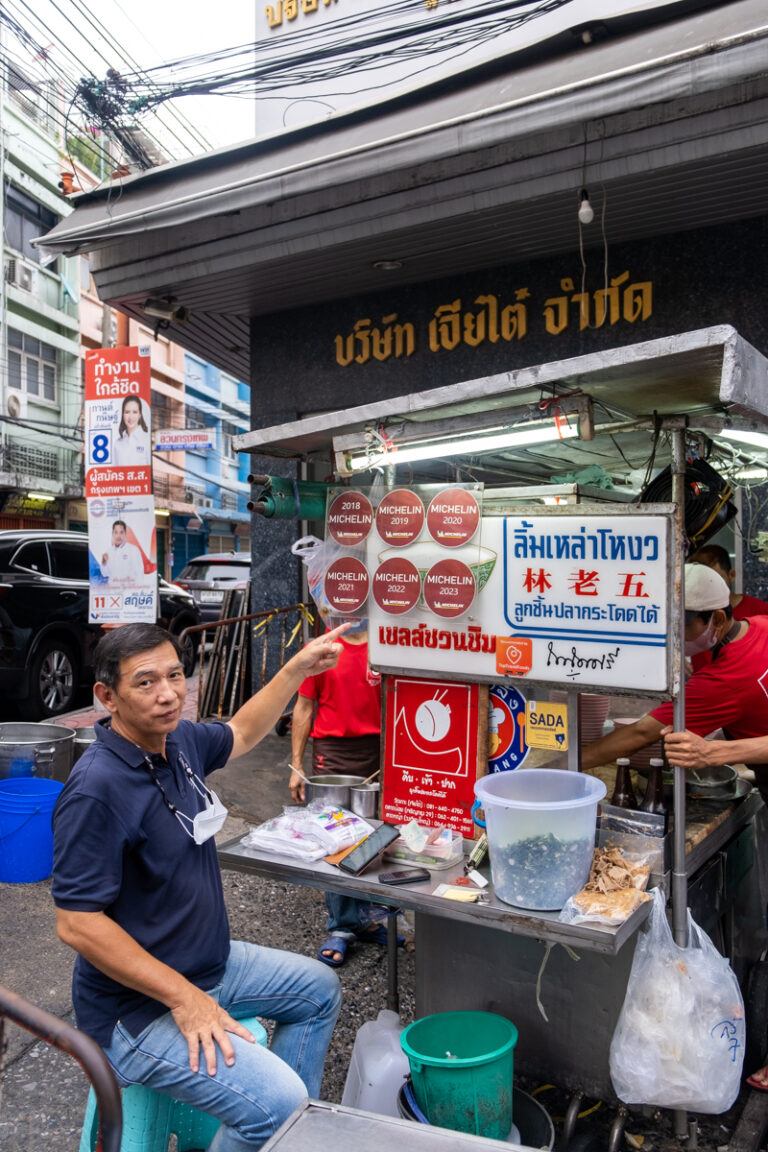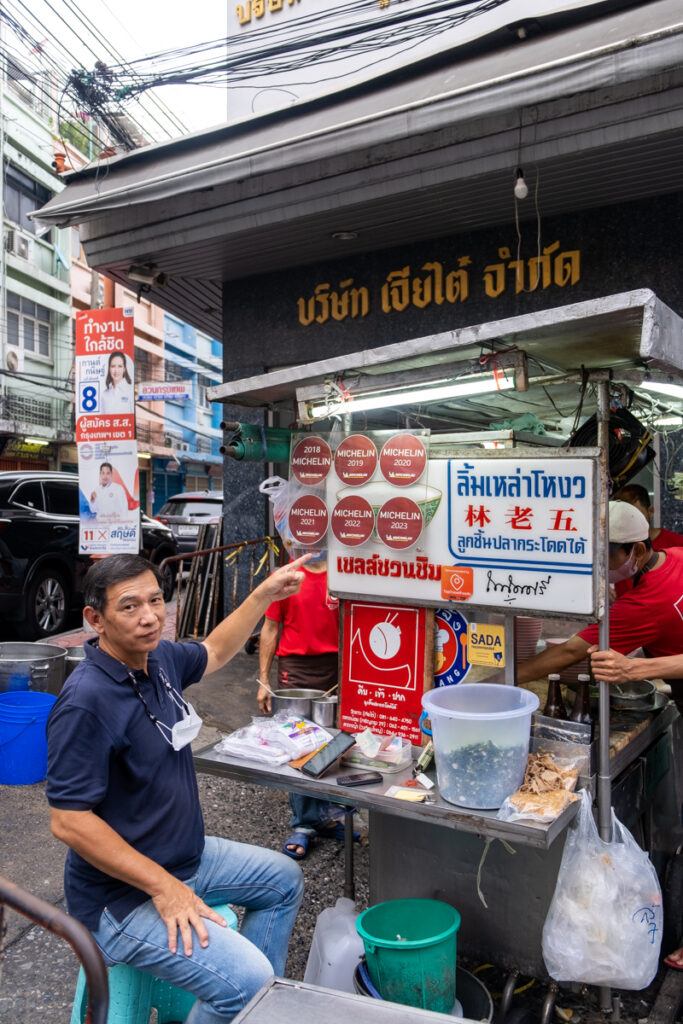 I love Thai food. From local staples to international cuisine with a touch of Thai adaptation, the culinary scene in Bangkok is booming with creative innovations and variations on the classics. If you are a foodie, you will be sure to fall in love with what it has to offer.
When traveling in a new city, I love visiting night markets and trying out whatever food looks good, or is popular with residents. However, with over 400 restaurants listed in the Michelin Guide, it can be overwhelming choosing what to eat in Bangkok.
I recommend joining a small food tour and let a guide show you around. This Michelin Guide Street Food Tour by Tuk-Tuk hits two birds with one stone, as you get to sample four Michelin Guide-recommended food stalls and experience zooming through the streets in an auto-rickshaw. Your guide will also give you more recommendations to help you plan the rest of your foodie journey in town.
4. Visit Chatuchak Weekend Market.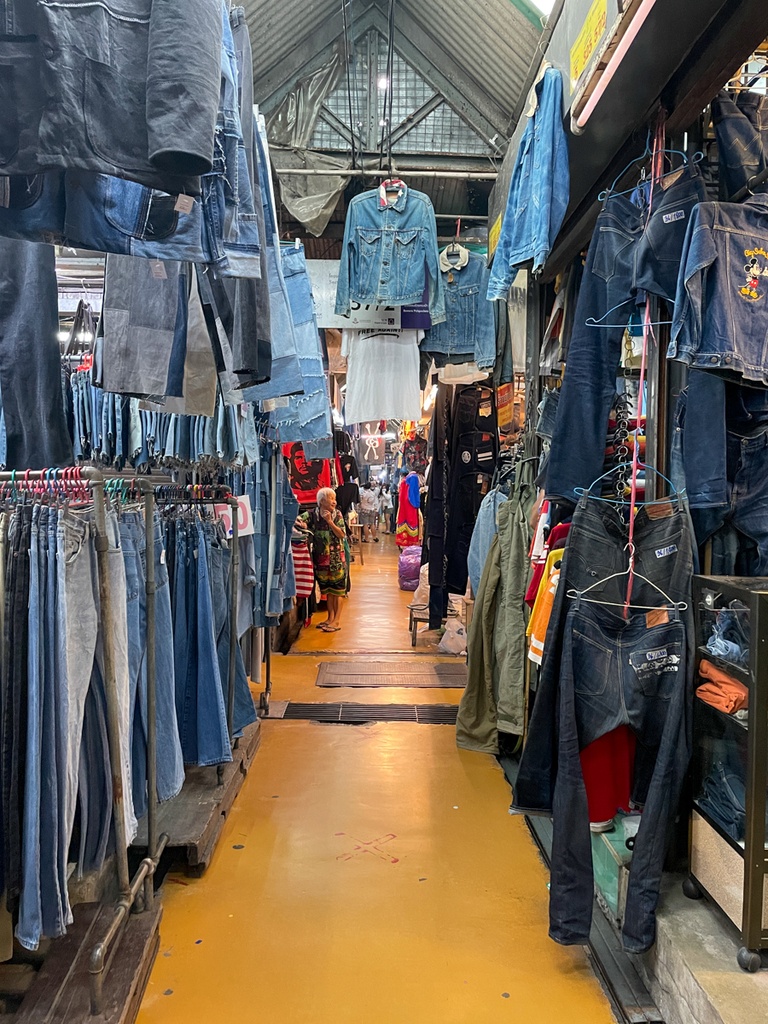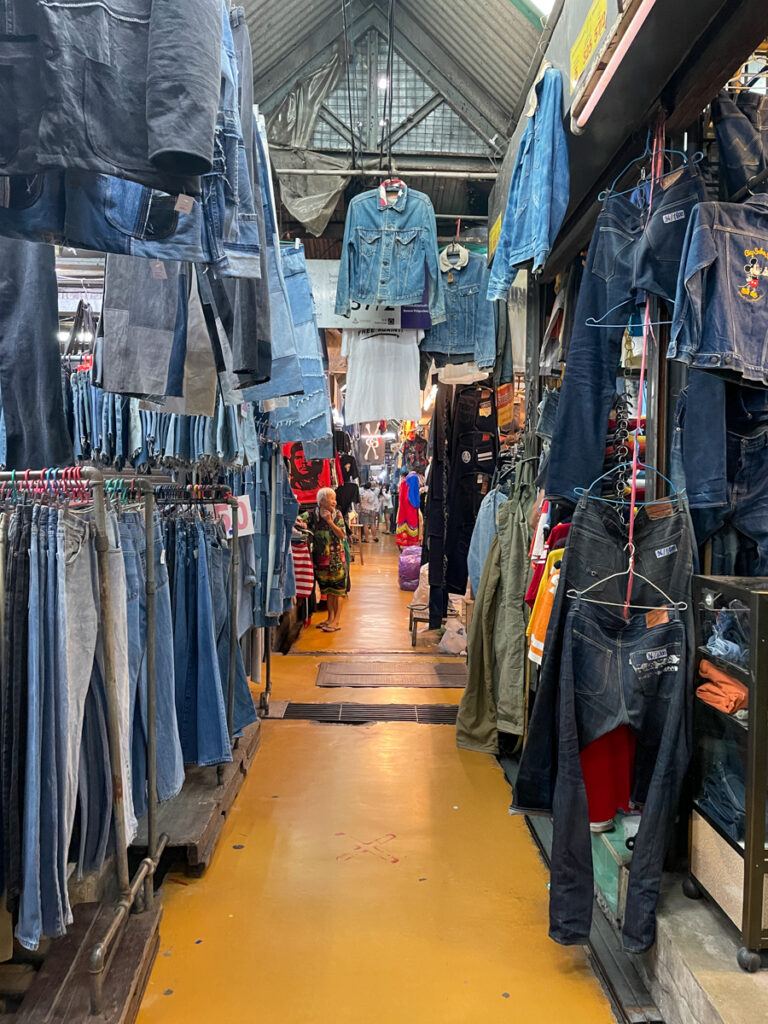 Chatachuk is a market that both locals and foreigners like to visit. Plus, you can buy absolutely everything there! Truly talented artists sell their art, along with one-of-a-kind handmade items that can fit in a backpack.
The market is huge (it claims to be the world's largest weekend market, though this has not been verified) and is divided into several sections. I recommend getting there early, at 9am, to avoid the crowds, and starting with section 5-9, where you will find antiques, furnitures, ceramics, and other collectibles. Even if you are not buying anything for yourself, it's fun to admire the art and crafts and watch residents haggle.
Then make your way to section 27 for some delicious food, before shopping in section 5-6. If you like thrifting, you may very well end up spending an entire day at the market.
5. Enjoy an authentic Thai massage.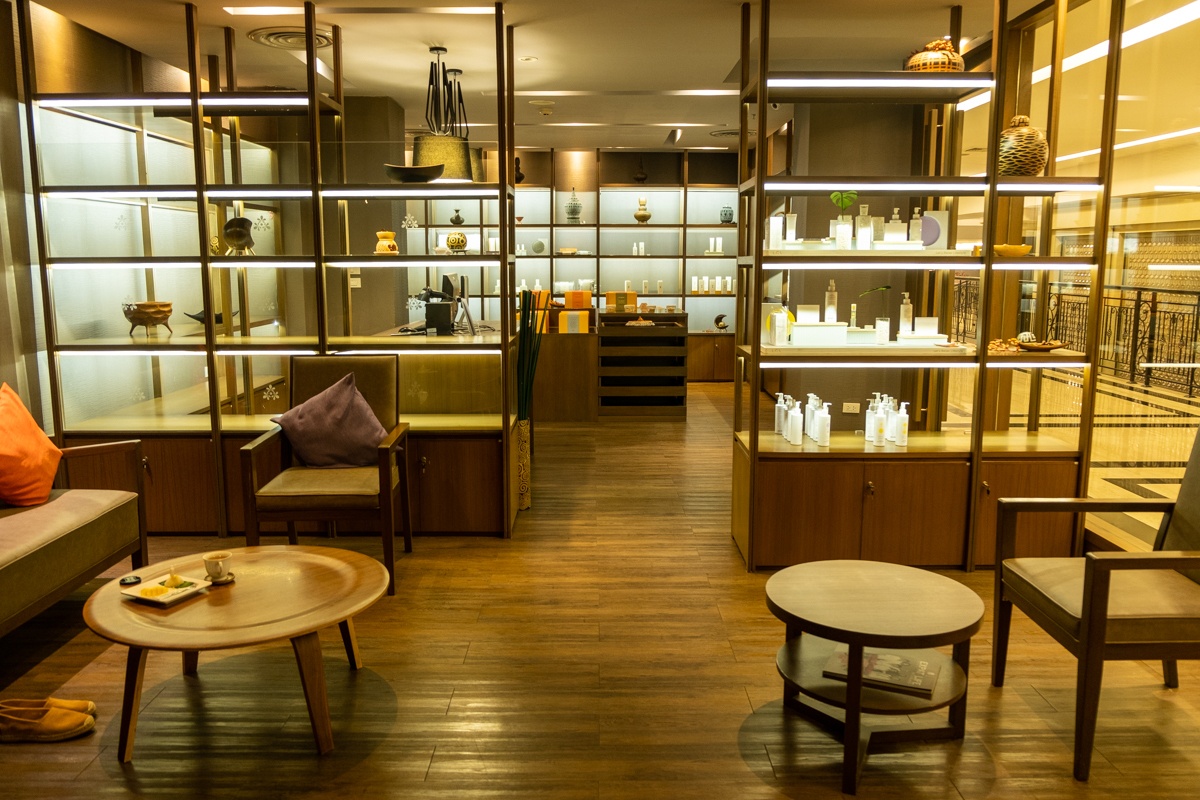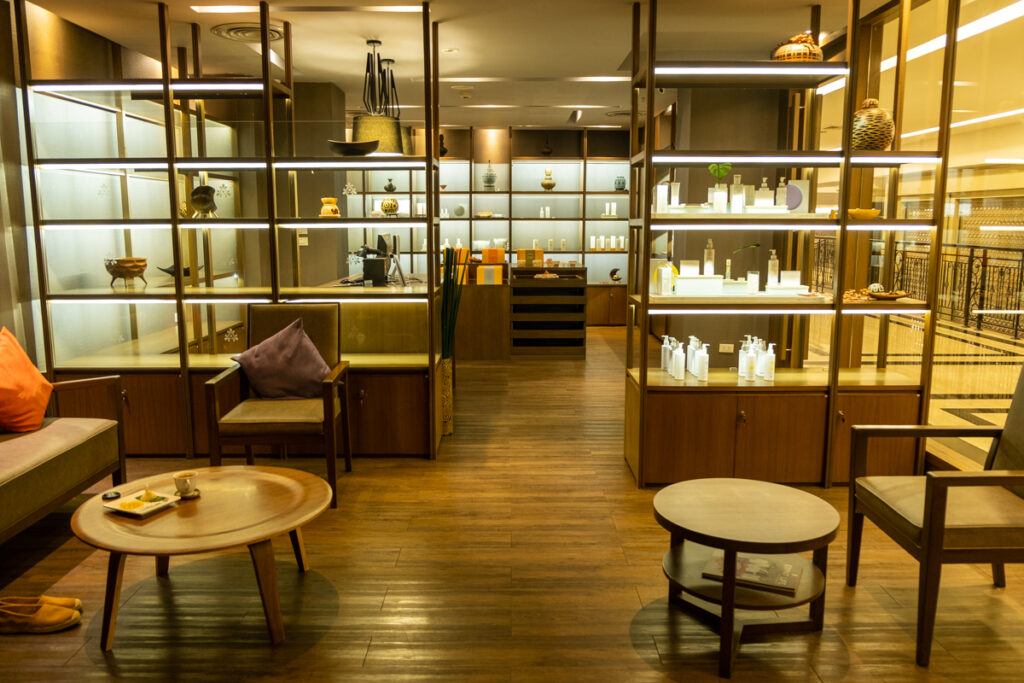 It seems like there's at least one massage parlor on every street in Bangkok. If you are walking along Khao San Road, be prepared to be stopped every five steps by eager "massage ladies." Unfortunately, many of these places are known to be dodgy and offer a "happy ending," which includes a sex act at the end of the massage.
For an authentic Thai massage experience, opt for a reputable spa, such as Let's Relax Spa, which has outlets in several hotels and malls in town. The best bit? You will be served mango sticky rice after your massage! Now that's my kind of happy ending.
6. Take a cooking class.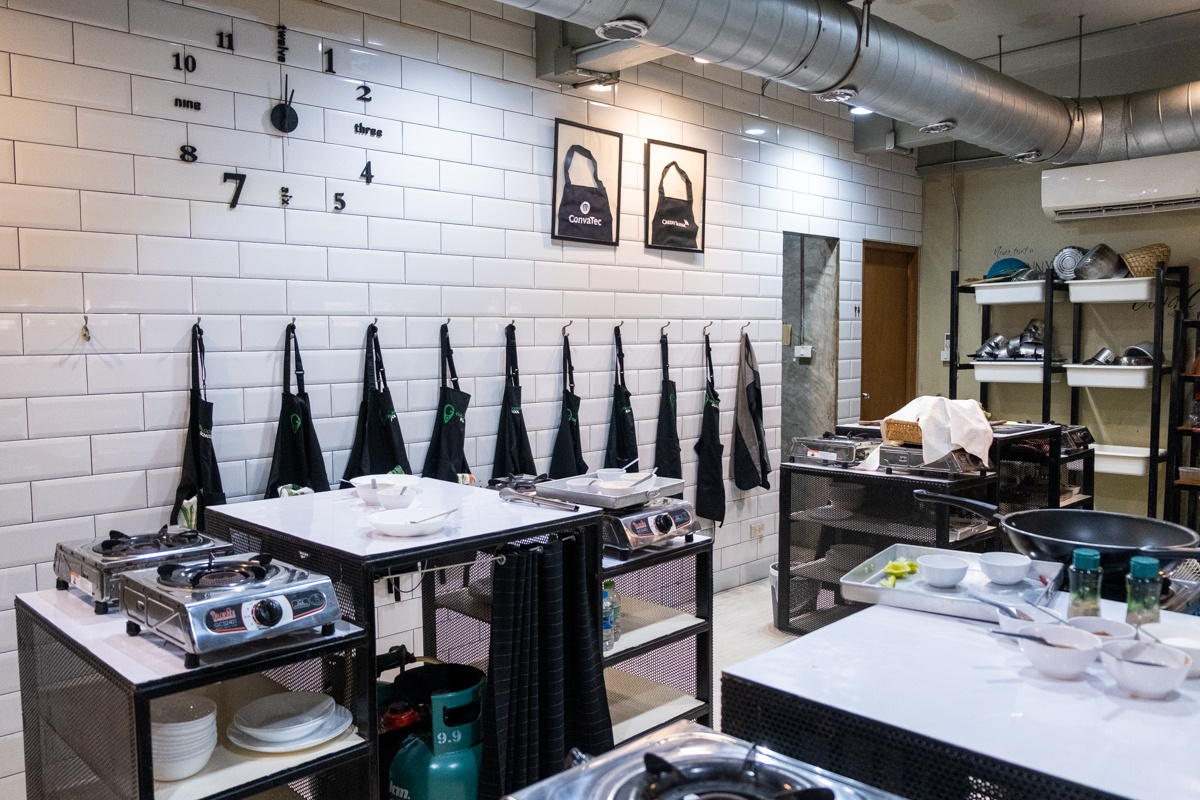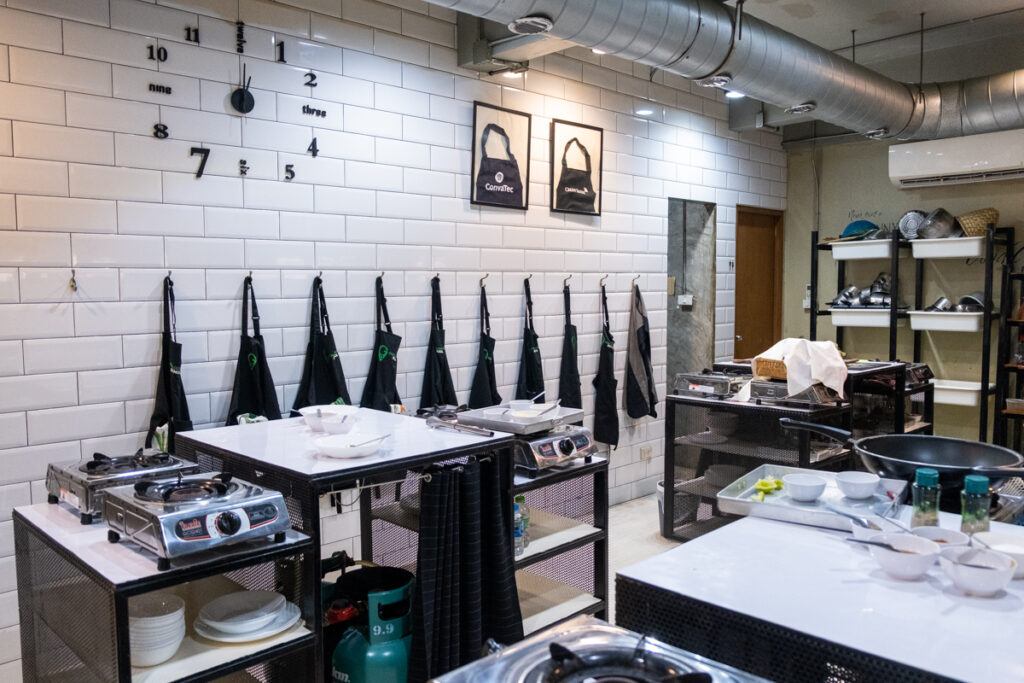 What better way to honor Thai food than to learn to cook it yourself? Sure, you can look for recipes online and try them out in your own kitchen back home, but a cooking class with a local chef is a totally different experience. You will be introduced to unique techniques and regional ingredients, meet people, and make some really delicious food, plus it's tons of fun. I recommend picking a cooking class that includes a trip to a market, like this one.
7. Visit Lumpini Park.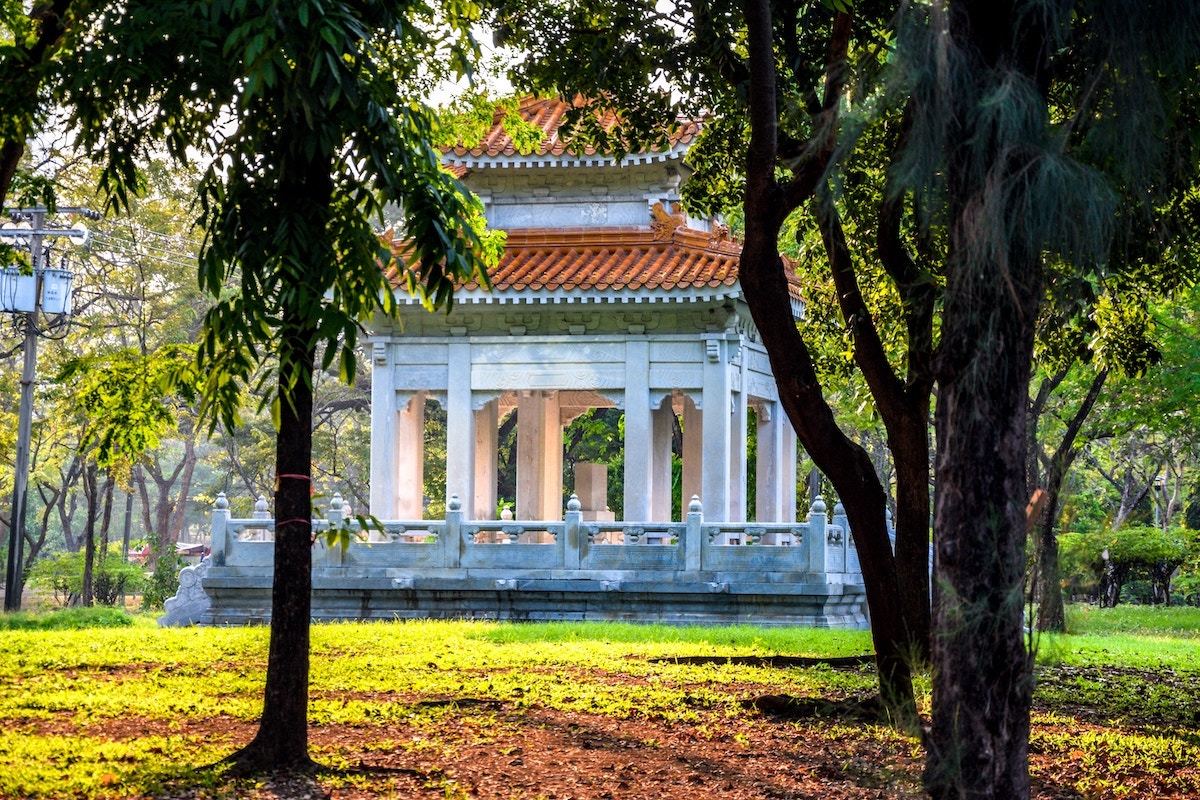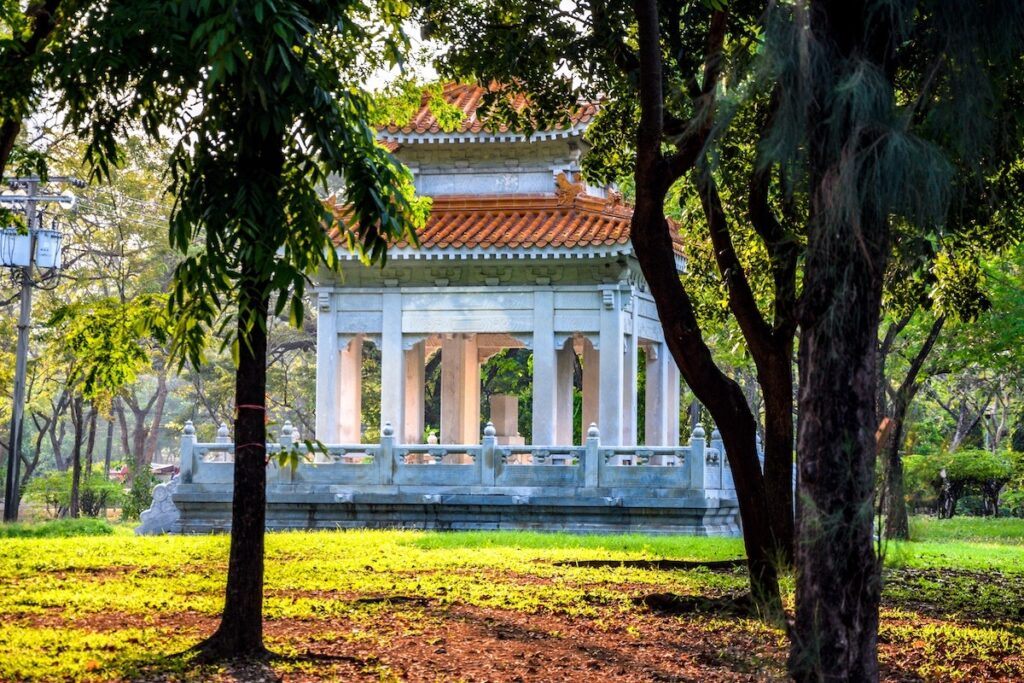 Many people imagine stuffy, crowded, and bustling streets when they think of Bangkok. So head to Lumpini Park to experience its version of Central Park. It's a great spot for people-watching and seeing residents out playing sports, walking around, and interacting, which is something I really dig when I'm traveling — I want to see how life is lived away from tourist-packed areas.
There are loads of other cool things to do in Bangkok here, some of which are more popular with tourists, and some of which are lesser known.
8. When in doubt, take GrabBike.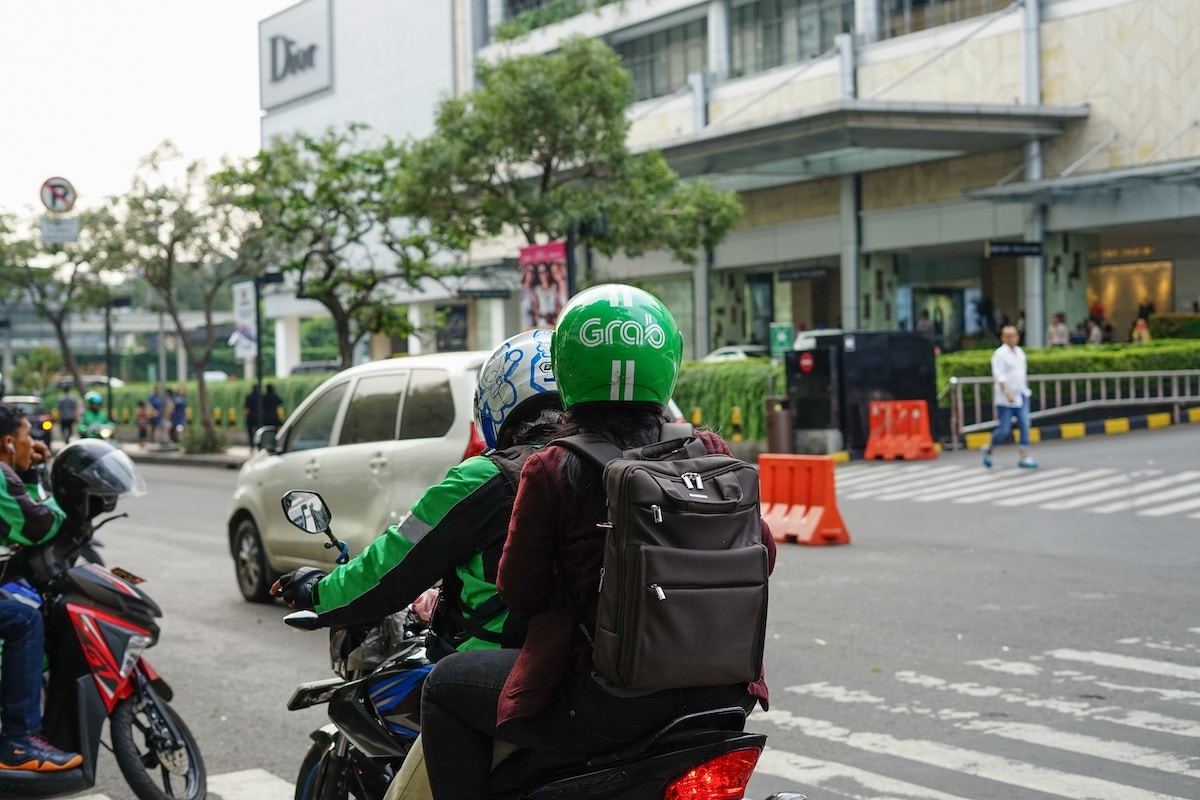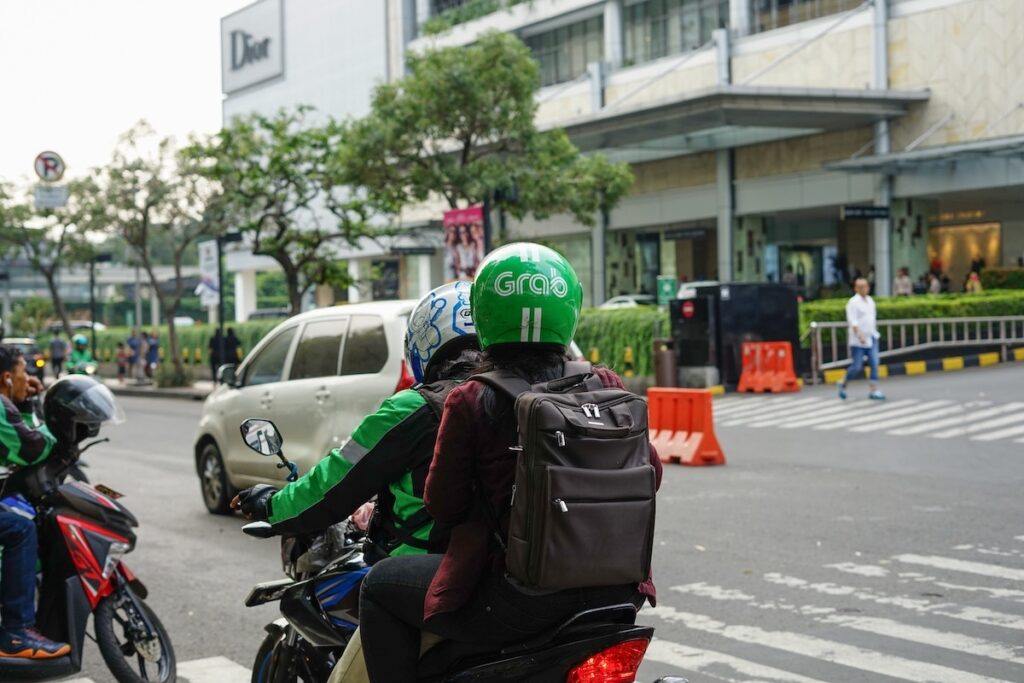 One thing about Bangkok that turns many people off is its crazy traffic. During peak hours, it may take an hour to travel 10 kilometers (6 miles) with a car. The mass rapid transit system is widespread and convenient for the most part, but again, if you are riding during peak hours, it can be really unpleasant squeezing in the train.
The solution? GrabBike, Southeast Asia's version of Uber. In certain countries, including Thailand, it offers on-demand motorcycle taxi service. For distances under 5 kilometers (3 miles), you only need to pay 25 THB for a ride.
9. Be smart with your attire.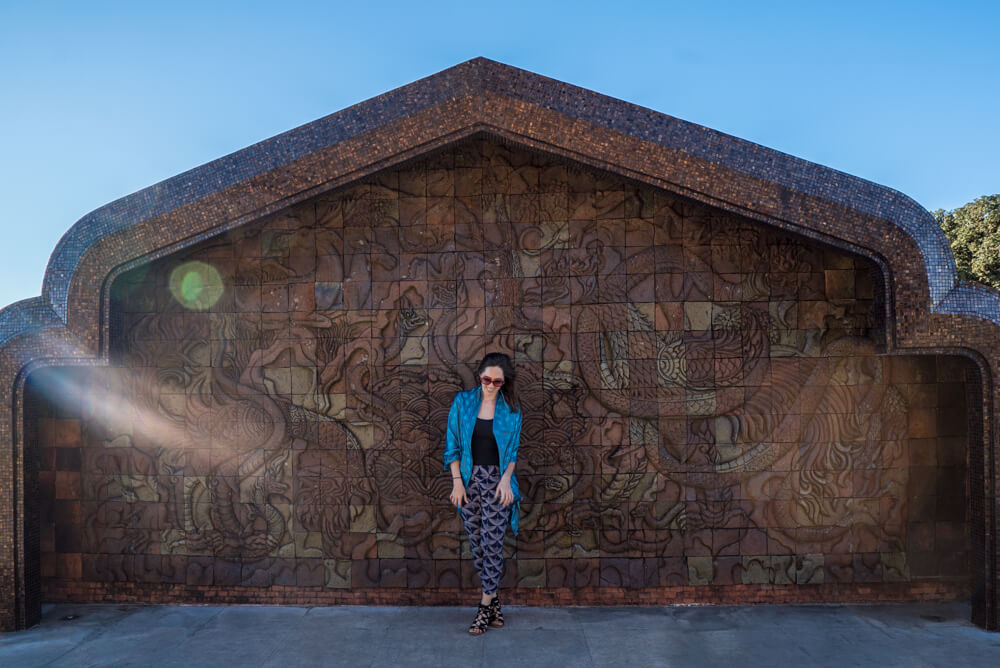 Bangkok is hot and humid all year round, so wear light and breathable clothing. However, for reasons nobody can fathom (trust me, I've asked around), malls in Bangkok consistently have their AC on full blast, which gets cold! So take a scarf with you. It will also come in handy when you visit temples, as shoulders and knees must be covered.
Speaking of the temples, wear sandals that are comfortable to walk in and easy to take off, as you will be required to take off your shoes to enter certain religious sites.
10. Take a long-tail boat.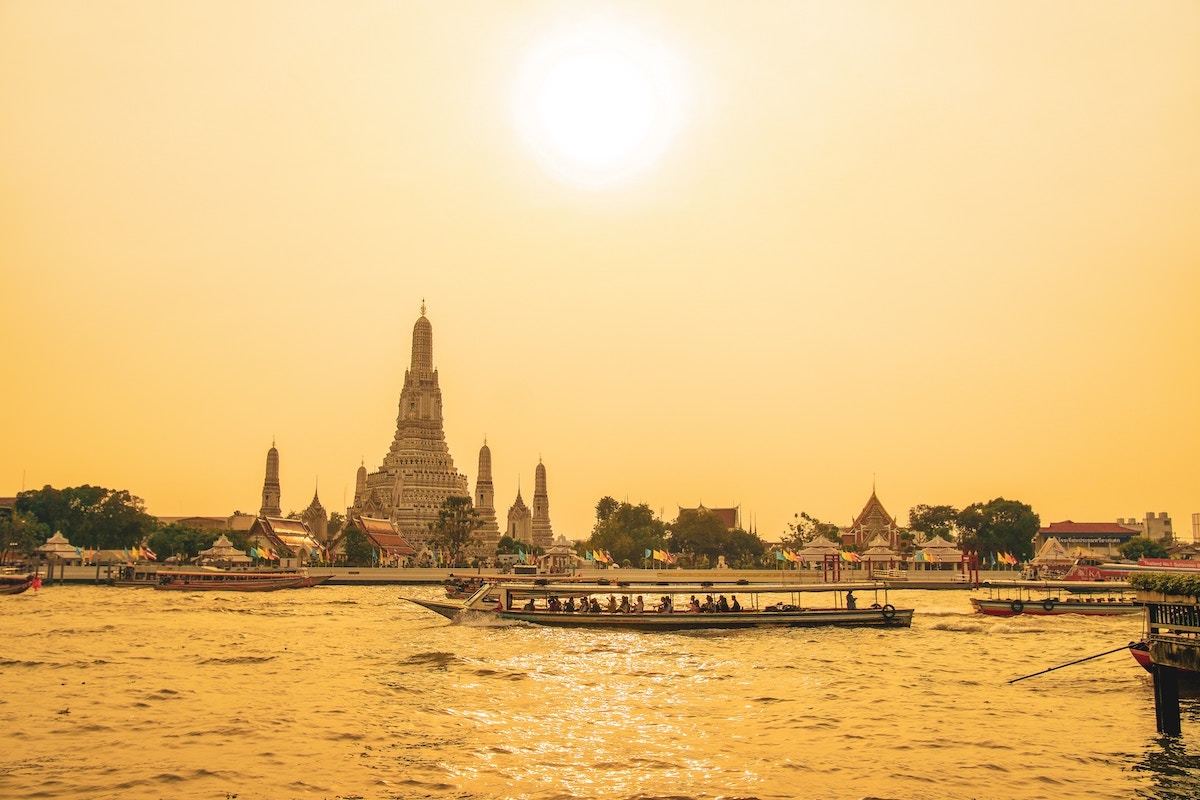 Did you know that Bangkok was once known as the Venice of the East, given the Chao Phraya River and the extensive crisscrossing network of canals? If you are looking for a unique way to see Bangkok, hop on a long-tail speedboat! This tour comes with a guide who will take you along Wat Arun and Thonburi and share insights and history of the city as you cruise.
***
Though I've been several times, I still feel like Bangkok has many layers to peel back before I'll understand it fully. That said, this latest trip has sparked my curiosity enough to make me want to explore, which is more than I could say before!
Do you love Bangkok. Do you hate it? Do you have more tips to add? Comment below!
*I earn an affiliate commission for any purchases you make through the links on this page. I only promote products and services that I personally use and love. Thanks for your support!