Iceland is one of the most geographically interesting and naturally stunning countries I've ever been to (and I've been to a lot!). I had to keep asking myself if we had landed on another planet, because the scenery was, for the most part, unlike anything I had ever seen before.
It's also wild, rugged, and takes a bit more preparation and awareness to drive through should you have interest in taking out a 4×4 and heading off the beaten path a bit (and you should! It's so worth it!).
The following are things I learned and tips to help you on your journey camping Iceland's Ring Road:
25. Go in the autumn
I get that you can't always pick when you have time to go somewhere on vacation, but just about everywhere that I can think of is perfect in the autumn, mainly because the weather is still pleasant and the crowds are much smaller. Plus, changing leaves are drop-dead gorgeous.
In Iceland, autumn is particularly spectacular because the ground also changes color from green to yellows, reds, and oranges. Plus, it's much more likely to see the northern lights since nightfall is around 7pm, which means you get a nice amount of daylight and darkness. In the summer, it's bright almost all the time, and the opposite is true in the winter.
Another plus: Iceland's low season means you can plan on half price for things like camper vans and accommodation.
24. Get a camper van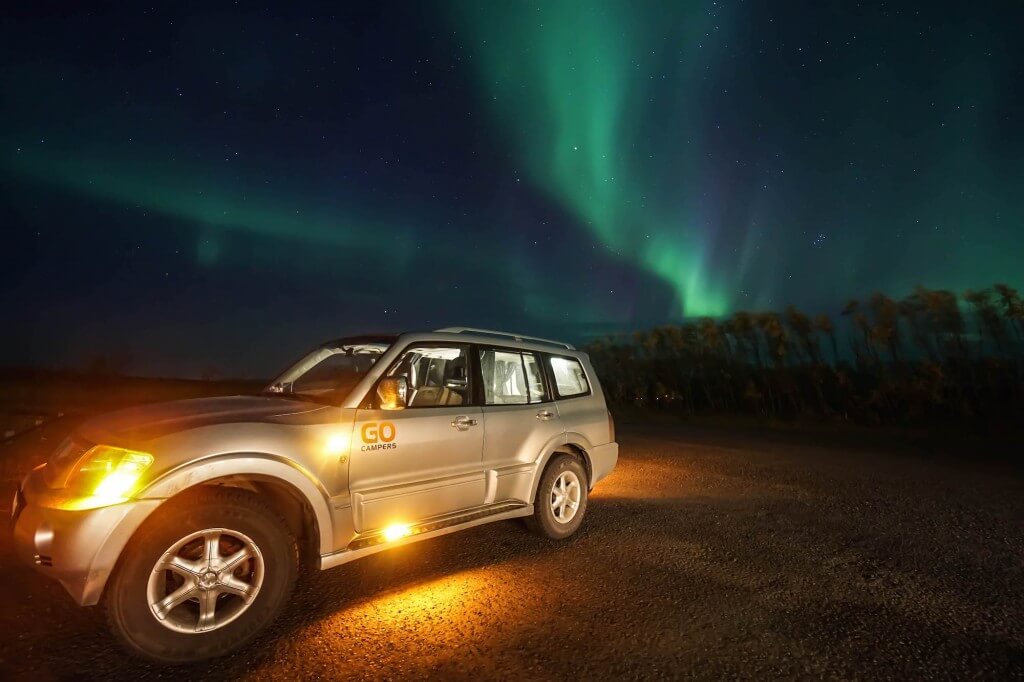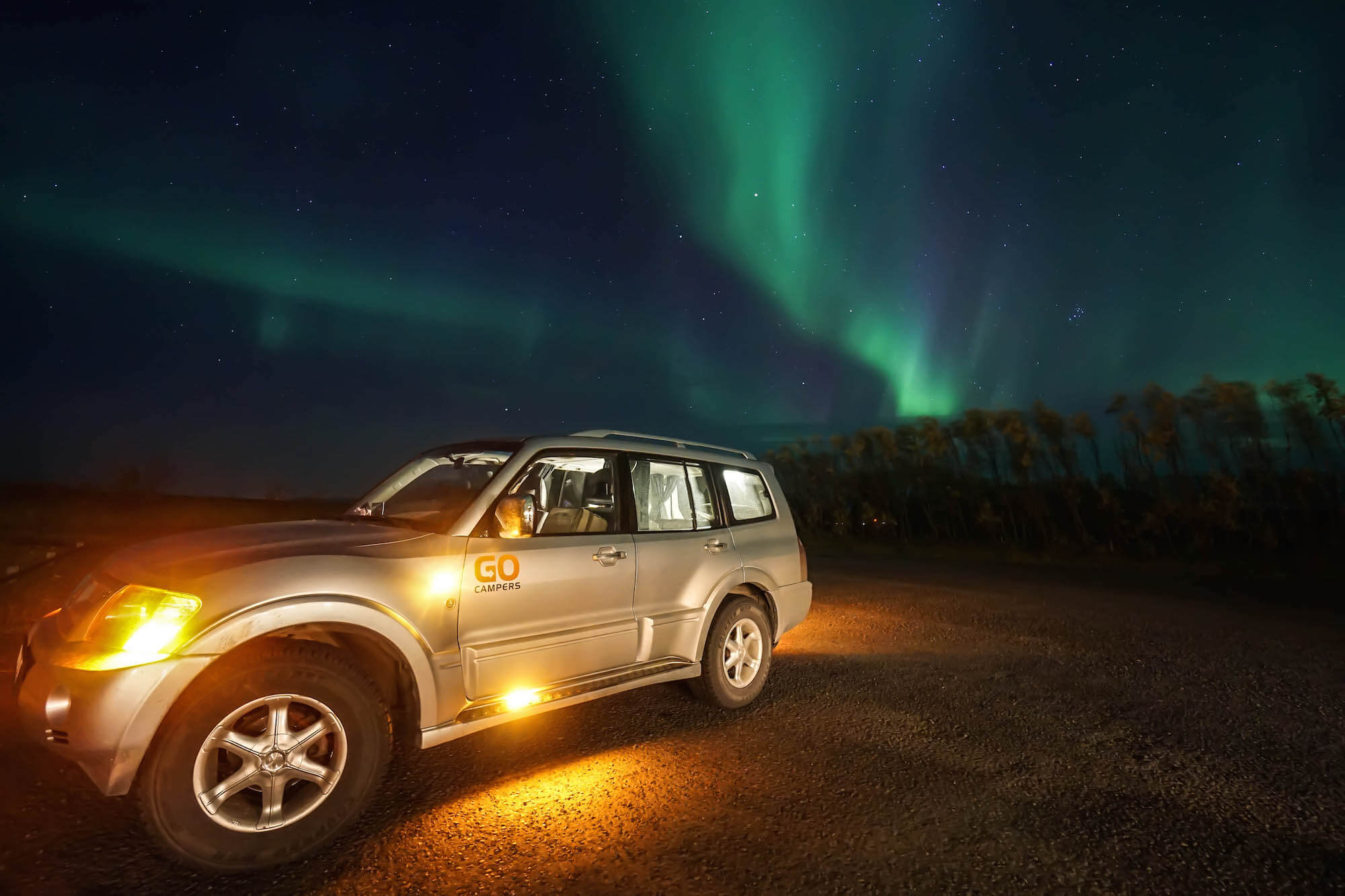 A camper van is, without a doubt, the best way to see and camp around Iceland's Ring Road and will provide the best opportunities for finding the northern lights.
One night in the highlands, we had no choice but to hole up in the van and pray for the insane wind to stop when we came to a closed road (find road closures here) a few km from the campground. Having a camper van allowed us to cook dinner and sleep soundly (well, as soundly as one can sleep with wind the strength of a jet stream pummeling you) without any problems.
The camper van also allowed us to camp and wake up at the glacier lagoon on the third day, as they allow camper vans but not tents in the parking lot. That allowed us to combine the northern lights at night and a sunrise over the lagoon in the morning. It was wonderful having that kind of flexibility, and we saved a lot on food and accommodation.
23. Camp for half off or even free
The biggest reason to go in the fall is costs. Car and camper rentals in Iceland are easily double the price in the high season months of the summer. We saved half the money by renting in the fall.
That, and most of the campgrounds were 'closed' but still kept their gates and facilities open since tourism is such big business in Iceland and they want to discourage camping anywhere other than designated spots. That means you can use them for free (seriously).
22. Get a van with a heater
If camping any time other than the summer, rent a camper that has a space heater in the back. It's separate from the heater in the front that runs off of the engine when the car is on. It uses gasoline, but it's efficient and I never even noticed a dip in the fuel levels, despite running it all night.
The one in my van worked really well, and was a great place to hang things in front of that needed to dry out. Given the first 48 hours of the trip were either rainy or snowy with no break in the precipitation, this was quite handy.
21. Pick someone you love to go with and be gentle with each other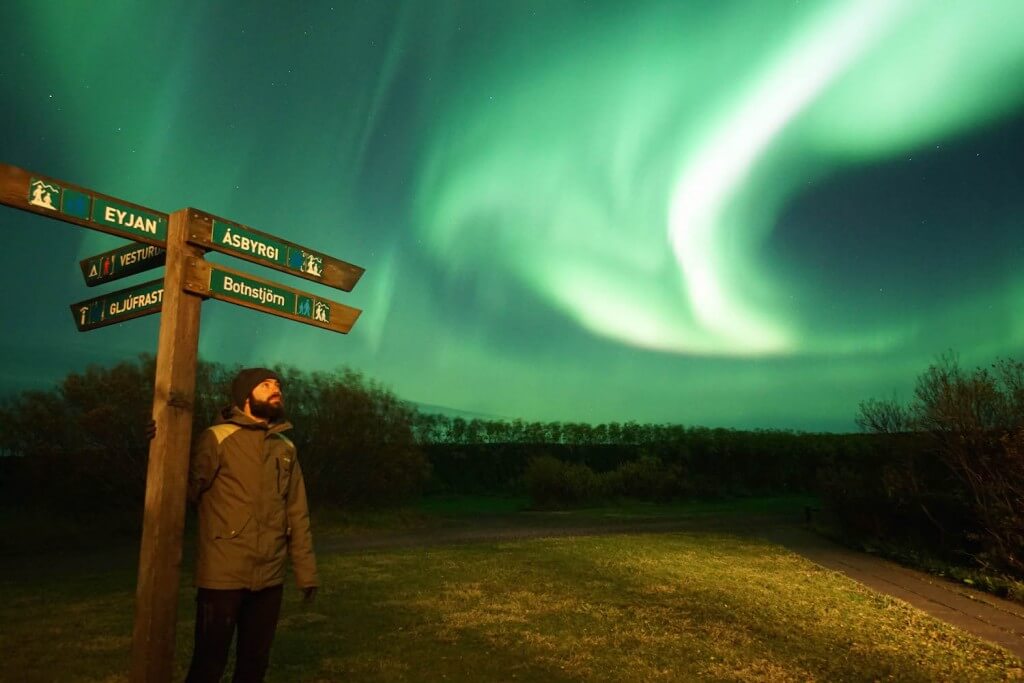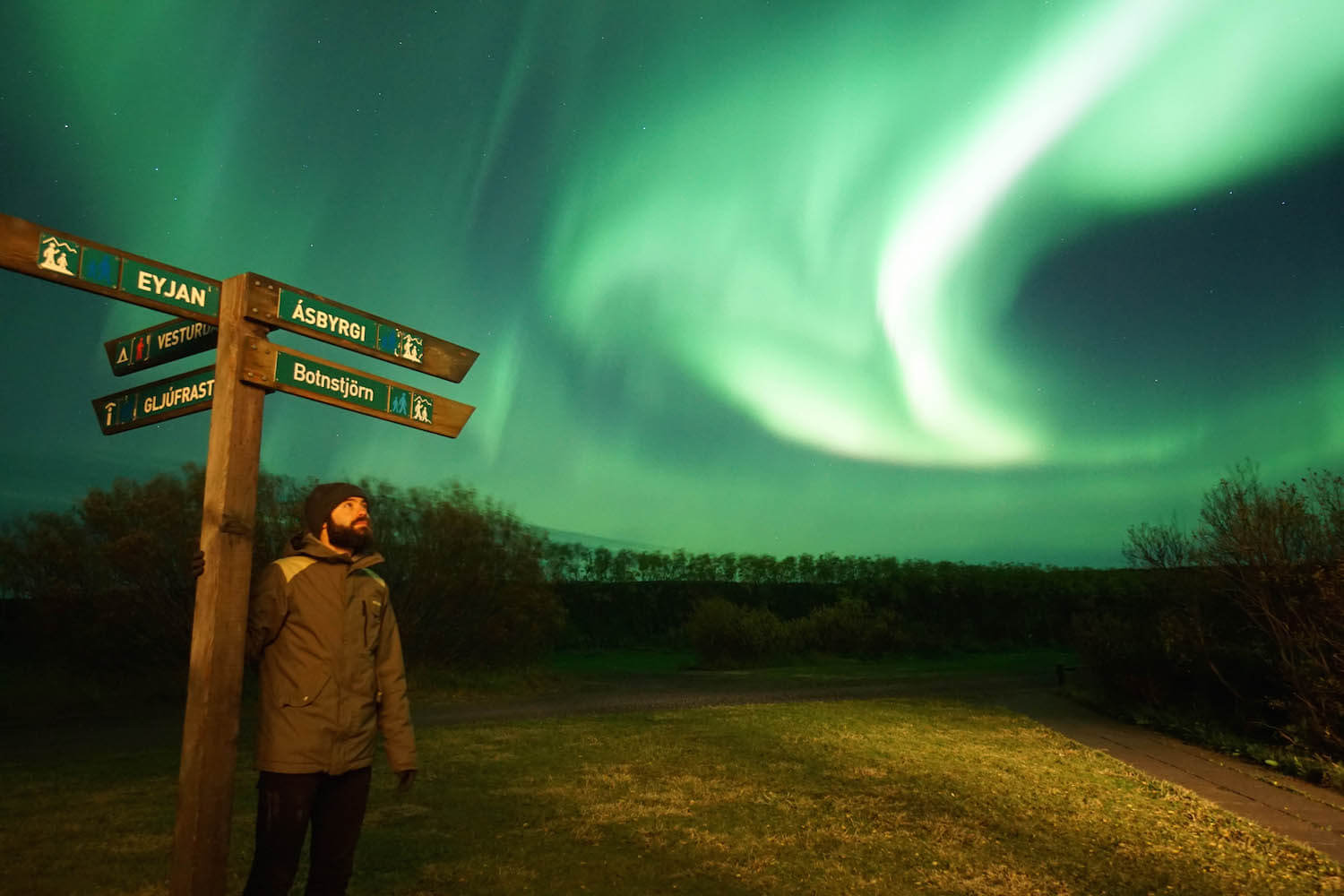 A solid week of 24/7 time spent together ain't easy. Maksim and I are buddies, and we were really tested by the initial 48 hours of constant bad weather, given we barely spent any time outside of the van, and if we did, ended up cold and wet. We were in pretty close quarters that entire time, and if we hadn't been patient with each other, it could have been a nightmare.
It's important to be gentle with each other, be open and honest if something is bothering you (the other person may have no idea!), and to laugh and joke as much as possible. Pick someone you know that's all possible with.
20. If you want drinks, buy them at the airport
It's not possible to buy hard liquor at stores in Iceland. If you want anything like that before you go, stash it in your checked baggage, buy it at your departure airport in duty-free, or purchase it at the airport in Reykjavik when you land. It's your only chance.
I used to like my whiskey (before I became sober after this trip), so we bought a couple bottles (that we didn't even finish, actually) at duty-free before going.
19. You can use a credit card for (almost) everything
I never withdrew any money in Iceland because I was able to use my credit card absolutely everywhere. The only places that you might want coins are for laundromats and campsite showers (but more on showers later).
I didn't have a card with a chip at the time, and it presented no issues. Just ask them to swipe it.
18. No need to rent a GPS
I rented the GPS but found I never used it. I wanted the power point to charge my other electronics, and most of all, I was downright astounded at how good the coverage from Vodafone was.
Even in the highlands, hours away from any towns, I still had coverage. Any time we needed to figure out where to go, we just used Google Maps. Bonus – this is one of the cheap things in Iceland – 3 gigabytes of 3G was less than USD $17. (You'll, of course, need an unlocked phone to use a local SIM).
17. Cook your own food to save money
I'd read before I left that hot dogs are pretty popular in Iceland. I was based myself in Germany for part of the year when I went on this trip and it's a requirement on the visa application that you love sausages, I'm cool with sausage, but also don't want that or instant noodles for every meal.
Even a pre-made sandwich at the grocery store will cost around $10. It's much better to buy individual ingredients and cook or make sandwiches yourself. It takes a little bit of extra time, but chances are you'll already be parked for the night anyways or can spare 5 minutes to make a sandwich.
Camper vans have with a sink and running water that is easy to refill, a camp stove that runs off of propane, and cooking utensils. Easy peasy.
16. Stock up on imperishable items in Reykjavik before you go
Maksim and I learned the hard way that those nifty budget grocery stores (Bónus, Krónan, and Netto) that are a dime a dozen in Reykjavik were a lot harder to find once already on the Ring Road. Stock up on things that won't go bad easily, such as pasta, potatoes, and cereals. They'll increase in price if you have to buy them at the smaller, more expensive stores.
Tip: There is a Netto in Egilsstaðir in East Fjords.
15. Have a Ring Road food system
I actually never set foot in a restaurant in Iceland. I knew they were expensive and since we had a well-equipped camper van, cooking was the best bet.
There was a system we implemented early on in the Ring Road to make things easier and to preserve and re-use ingredients before they went bad. It worked pretty well:
Mornings: Muesli (or whatever cereal you like) and hot tea.
Lunch: Soft-boiled eggs as snacks boiled the night before in the leftover pasta or potato water and sandwiches with tomato, thinly-sliced cucumber (one cucumber lasts forever but lettuce won't), a mix of ham and salami, and some amazing sauce of the gods called remoulade. Seriously that stuff is good. We resolved to keep eating sandwiches until we got tired of them, which, after a week, we never did.
Dinner: Wither pasta with chopped peppers and pesto sauce (we had four kinds that Maksim brought from Germany), or boiled sausages with potatoes. I also boiled frozen veggies with my meals. Unless the weather is nice enough to cook outside, boil what you eat when cooking indoors or you'll have an oily mess to deal with after and your clothes will smell like sausage.
Snacks: A ridiculous amount of boiled eggs, crackers with cream cheese, and cookies. We really like cookies.
14. Fill up on gas early and often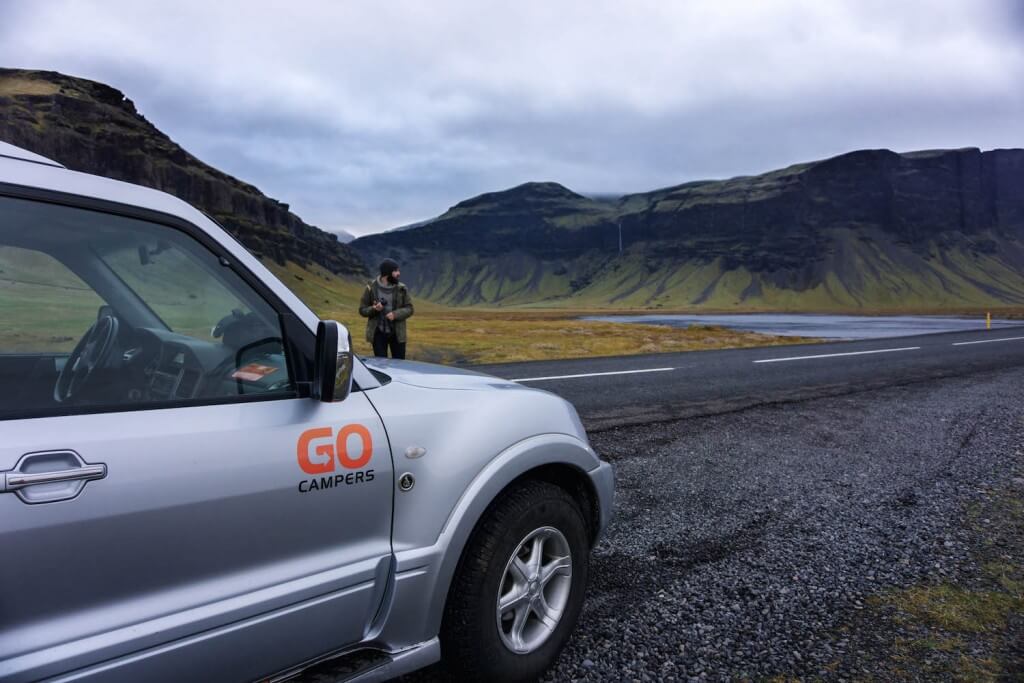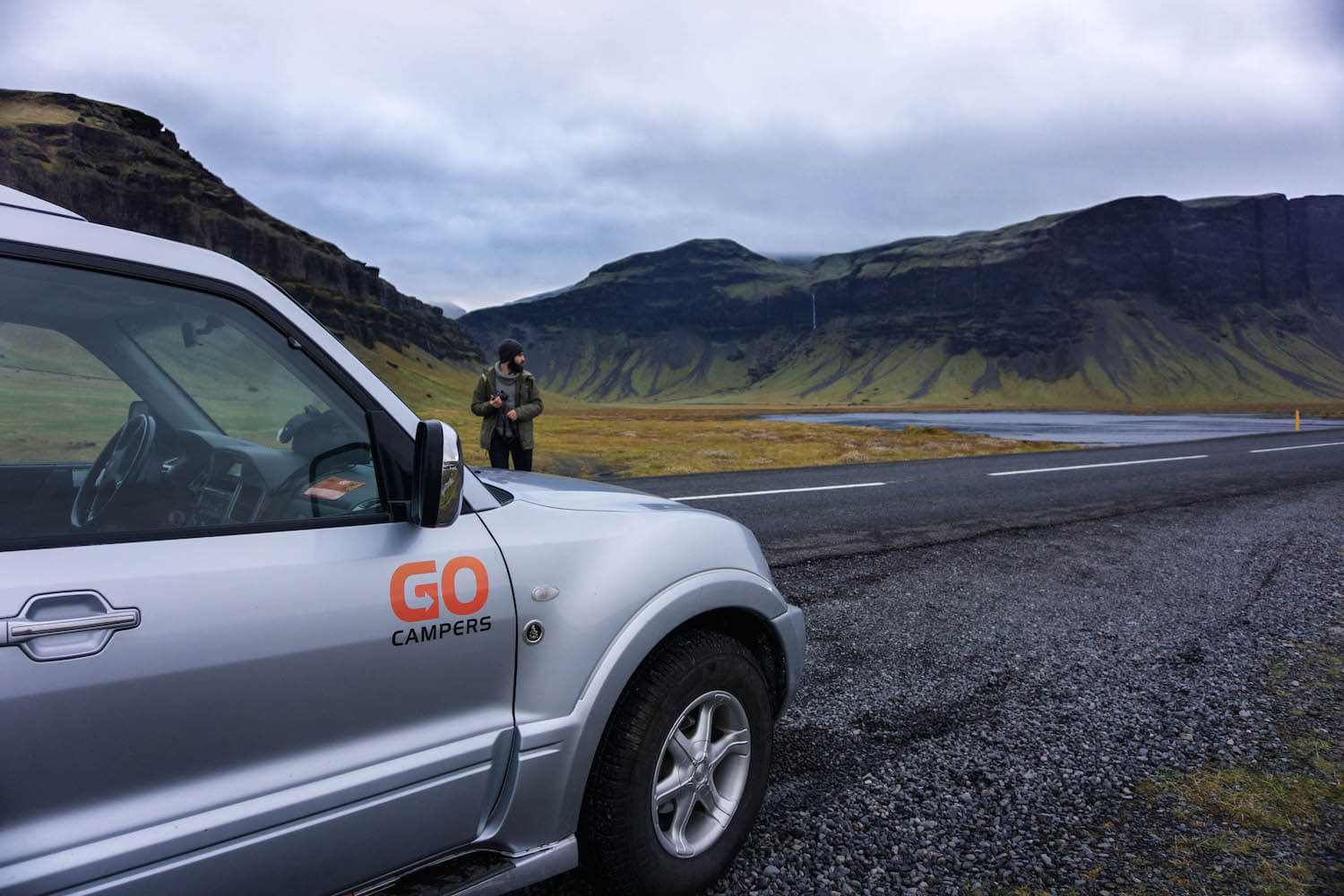 It's tough to know when you'll come across another gas station, so when it gets to a half tank, start thinking about filling up, especially in the East Fjords.
We never even got close to running out, but better safe than sorry.
13. You can fill up on water, too!
Iceland has no shortage of water, and you can pretty much always find it for free at gas stations. There's usually a hose around that you can use to fill up water bottles and the water tank in your camper van.
If you are taking a lot of 4×4 roads and need to give the car a shower, you can do that for free, too! There are usually also hoses with large brushes attached just for that purpose.
12. So if you're camping, where do you shower?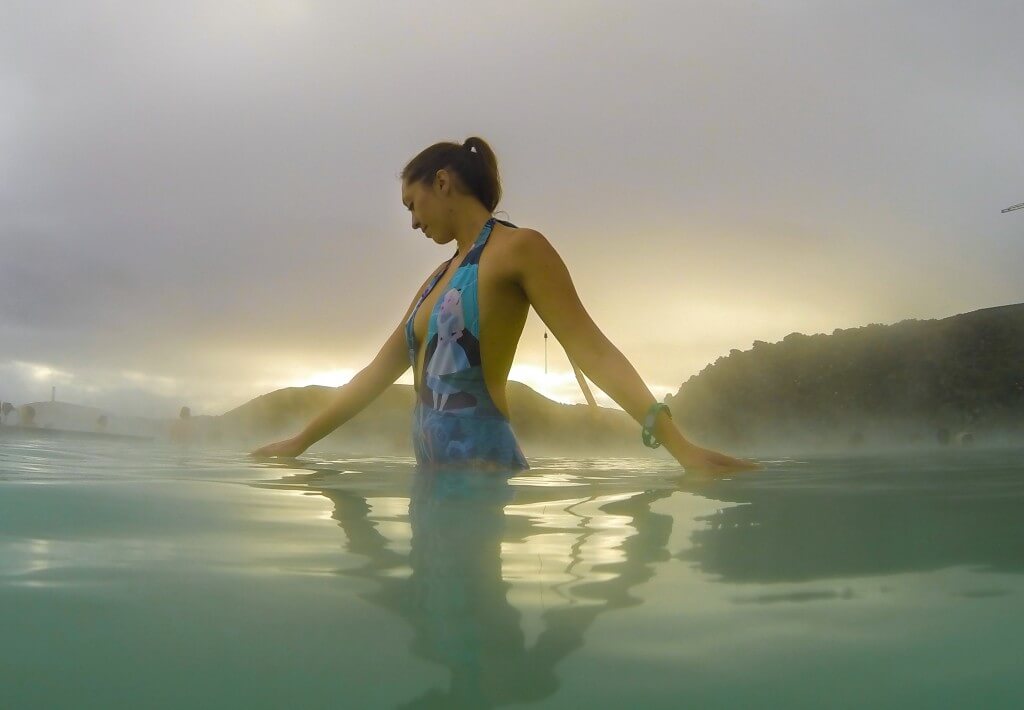 I'm glad you asked, because it's actually pretty neat to check out Iceland's public swimming pools that cost anywhere from 1000-1500kr ($7.55-11.35 USD) for a shower and a dip in the heated pools. They are super popular with locals and seem to be in just about every town and village, no matter how small.
You can also shower at the campsites if they're open. The prices run about the same, but you'll need coins and will only get a few minutes. You can take as long as you want at the swimming pools. Find locations and hours of operation here.
11. For the love of God, bring your own towel
I preach to always have a pack towel in my packing guides but somehow completely forgot to bring one to Iceland. Major fail. I spent around 600 kronar, per shower, to rent one.
If you're wondering why I didn't just buy one, I found they ran around 2200 kronar. It would have evened out eventually but I'll let you do the math on why I didn't buy one (#noshame).
10. Hold onto the door!
I didn't believe it at first when we picked up the van and the girl at the shop told us to hold onto the door in windy weather. Why? It can blow right off the hinges – the wind in Iceland is that strong!
One of the doors on our vehicle almost did blow clear off, and had to be fixed after, which brings me to the next point:
9. Get all of the insurance
Driving the Ring Road for a week or more means you'll encounter all kinds of weather and road conditions that you might not have expected. I had no idea before we started how real the weather was going to be. Sandstorms can happen, as can hail, insane wind, and all kinds of gravel marks, especially if you take a 4×4 road.
Insure your rental fully, except for theft insurance since nobody steals cars in Iceland. Honestly, people even leave them running when they go to the grocery store!
You should also make sure that you have travel insurance for yourself, just in case you get sick or need to go home early for medical reasons. The best-case scenario is that you don't need it, but it will keep you covered in the worst-case scenario.
8. Bring warm and waterproof clothing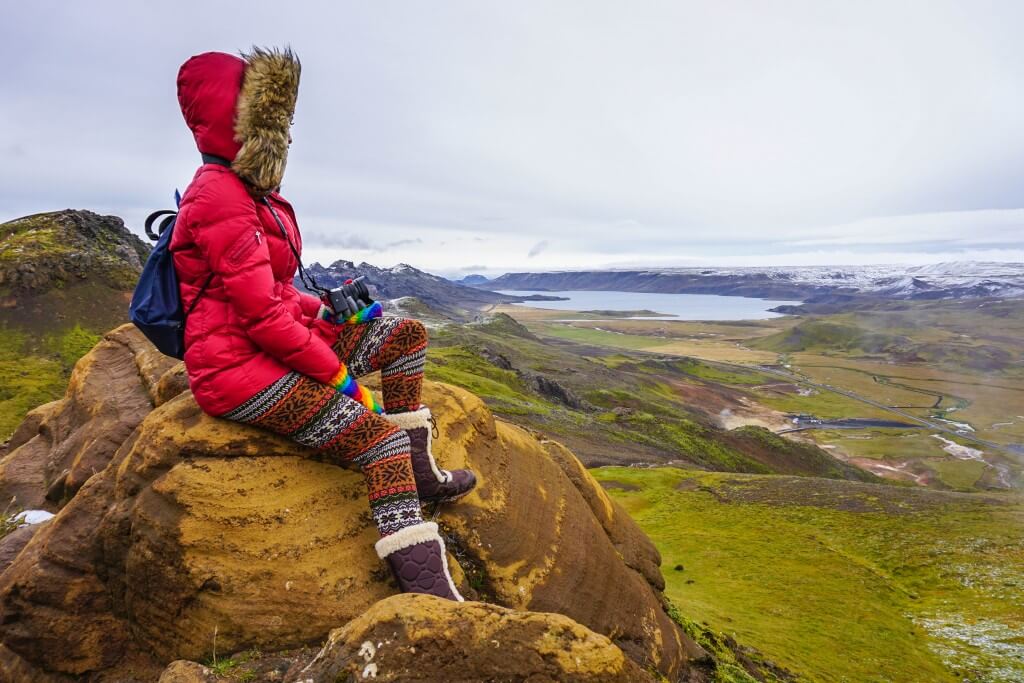 Chances are good that at some point in Iceland you'll encounter rain, and when it rains in Iceland, it rains.
I was really glad to have waterproof boots with me. It was also a good idea to have two pairs, because during one of our hikes I had to jump across about 20 freezing streams of water and, despite all those years doing high jump in high school, couldn't quite clear it and ended up dunking my leg up to my knee. Maksim suffered the same fate, but he only had one pair of shoes.
Mine are UGG brand, and you can find similar ones here.
Check out this post for my full Iceland packing list.
7. Bring extra chargers or the battle for the power outlet can turn ugly
I travel with a portable charger that holds four charges in it. It was super helpful to have that along considering my phone served as a GPS and I was using it for work as well (Snapchat, Instagram, emails, etc.), plus, my new camera needs to be charged more often than my old one did, and I have a GoPro, and Maksim wanted to charge his stuff too.
In our van there was only one power outlet, which I think is probably standard, so it was a great idea to have another method for charging available.
6. If you want to photograph the Northern Lights, bring the right gear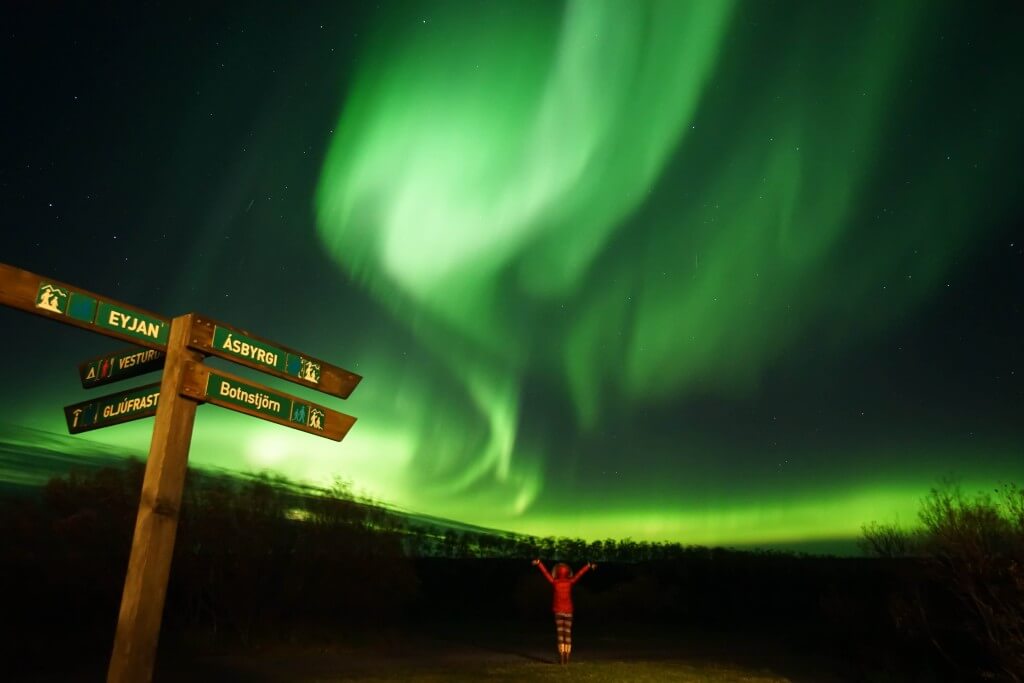 Iceland's Ring Road drive had long been on my list because I wanted to photograph the heck out of it. I was really hoping to catch the Northern Lights and was able to find them three times because before setting off on the trip, we looked at the weather and aurora forecast and headed south rather than north on the chance that we'd get clear skies mid-week. It paid off!
I knew that I needed certain equipment for photographing them, such as a tripod and a remote, and thankfully neither were expensive.
I was also able to get some neat long exposure shots of all the waterfalls with those two items, as well as a CPL filter.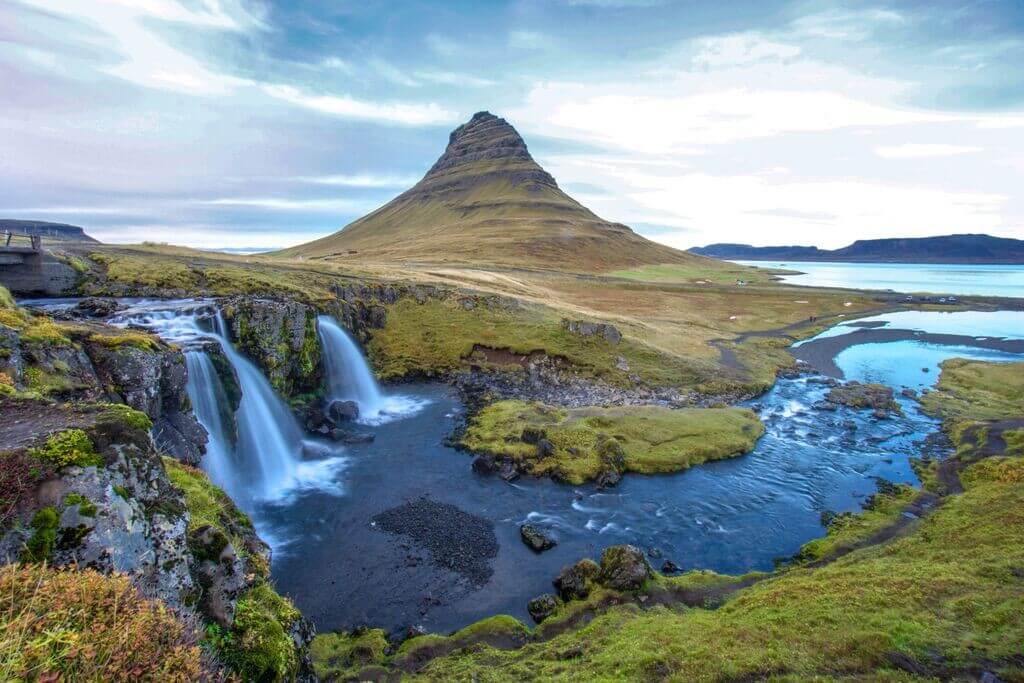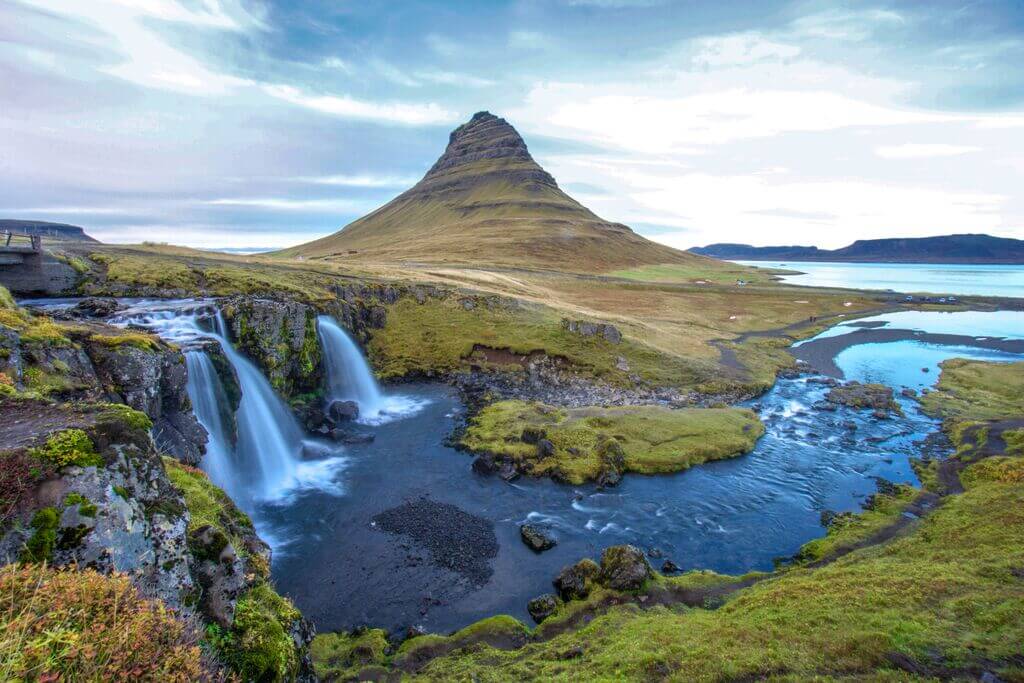 Check out my Iceland photography tips for more on how to photograph the Northern Lights and waterfalls.
5. Protect your gear
After my last phone succumbed to the elements, I decided I wasn't going to let that happen again, and before going to Iceland, bought a waterproof phone case that would protect it. I used to dislike similar cases because they're so bulky, but this one is much sleeker and totally worked.
I took it out in the rain, under the water in the Blue Lagoon, close to waterfalls, and in the snow – and it protected me the whole time. I felt that it was definitely worth the cost of the case to protect my $900 phone. Plus, I can take my phone in the shower now to play music. Win!
4. Watch out for suicidal sheep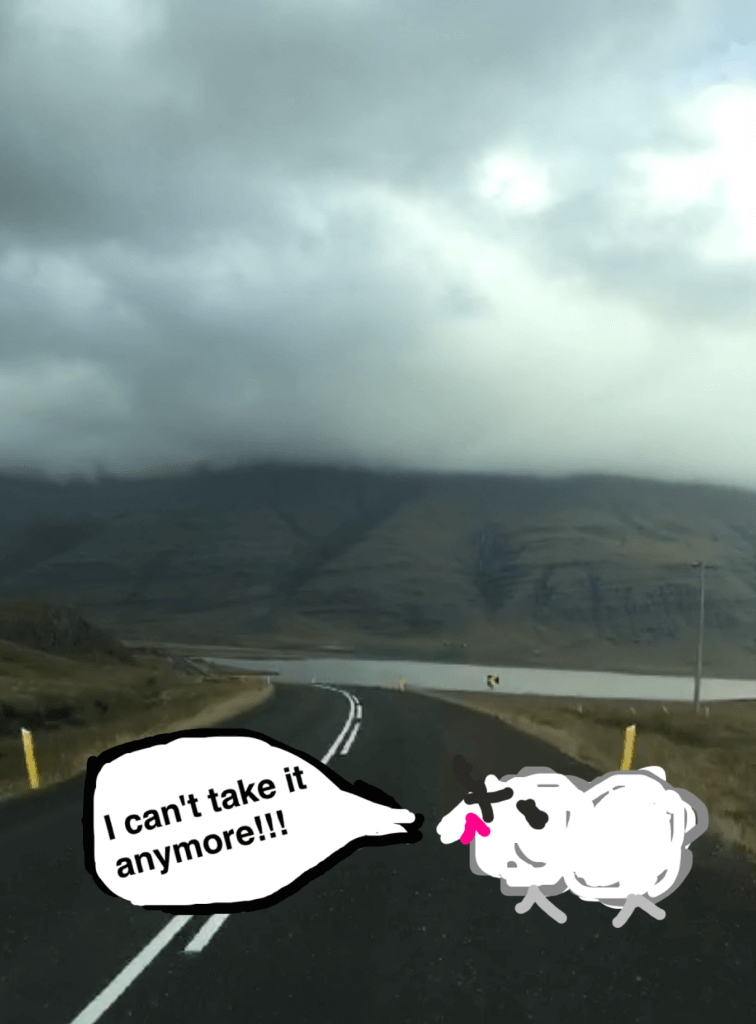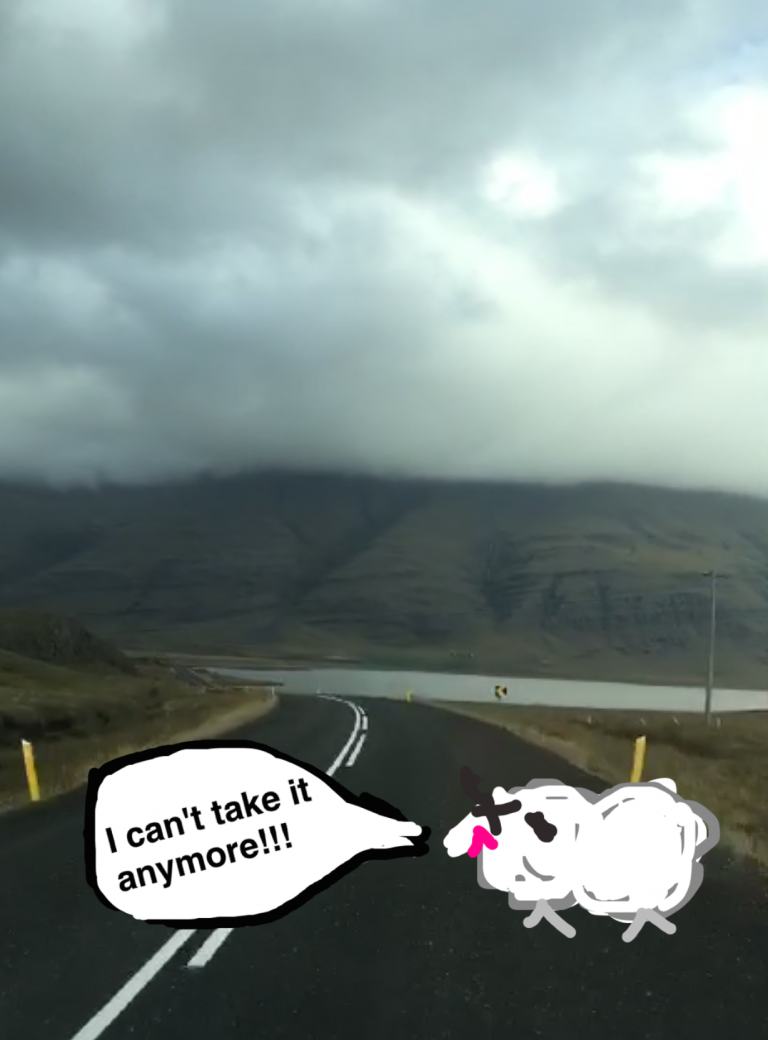 Sheep will just run right out in front of you without even thinking about it. Probably because they don't think much?
It's difficult to know what's going through their little sheep brains when they dart across the road, but they sure are cute and it's hilarious to watch them running. It's just not so hilarious to hit one. Keep your eyes open for them, especially when driving at night.
3. Make the back of the van a no-shoe zone to keep it clean
On day one we declared the back of the van, where we slept and ate, a no-shoe zone. That was our saving grace as far as keeping it clean.
The shoes and bags sat in the front seat while we slept so that we had ample space and clean digs.
2. Don't be that guy who stops in the middle of the road to take photos
It's really tempting to just stop in the road and take a quick photo when driving the Ring Road, but I noticed that there were always places to pull over and get out of the car. We always found an option, and it was frustrating when others just stopped in the middle of the road for long periods of time for photos.
Be kind to those around you and just pull off the road in a clear spot where it's ok to do so. It's dangerous to park in the middle of the road, and parking spots are never too far.
1. Most importantly, HAVE FUN!
There you go! 24 easy and quick tips to help make your Iceland Ring Road trip an awesome experience.
Have any questions? Feel free to ask in the comments and I'll be sure to get back to you.
READ NEXT:
*GO Campers provided me with a discount on the camper van for my Ring Road trip. My review is favorable because I think the van was a GREAT asset for our trip. I definitely recommend this company and would have without the discount as well.