Don't you just love it when something lives up to the image in your mind?
As I walked through the Marseille airport it struck me that it had been ten years since I'd visited France. It was an impromptu idea that had come to me just a week prior:
There are lavender fields in France. I wonder when they bloom.
*fierce Googling*
Omg now! They are in bloom right now!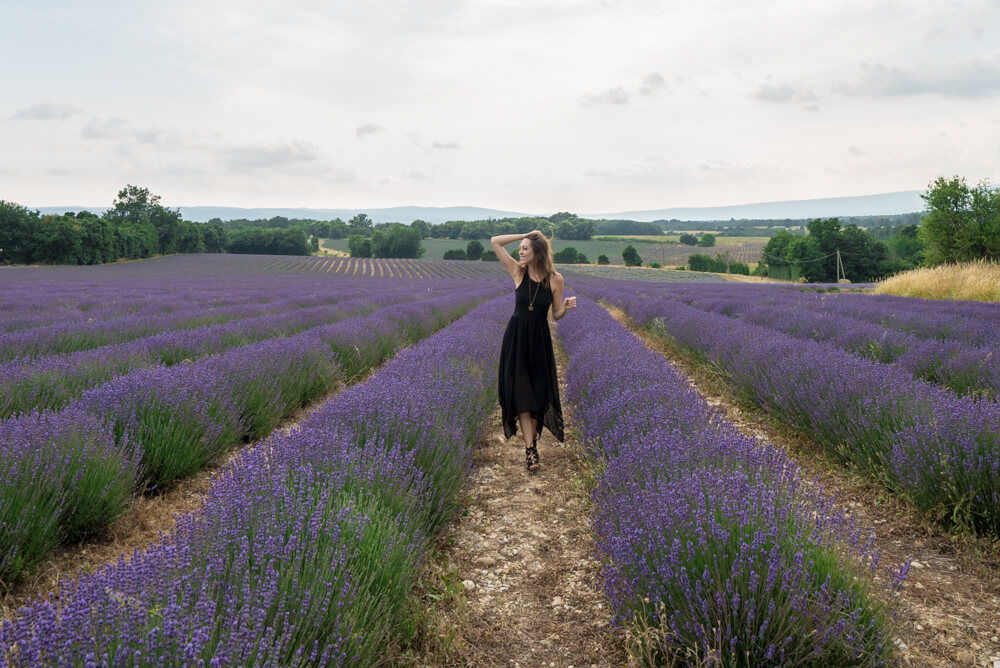 20 minutes later I had convinced one of my besties, Yvonne, to join me. Cheap flights from Berlin were booked, as was the Airbnb and the car. We would be visiting Provence for 48 hours for the express purpose of frolicking in lavender fields and it would be glorious.
Provence in France has a reputation for being whimsical, romantic, charming, warm, sunny, and delicious.
And oh my it is! It really is!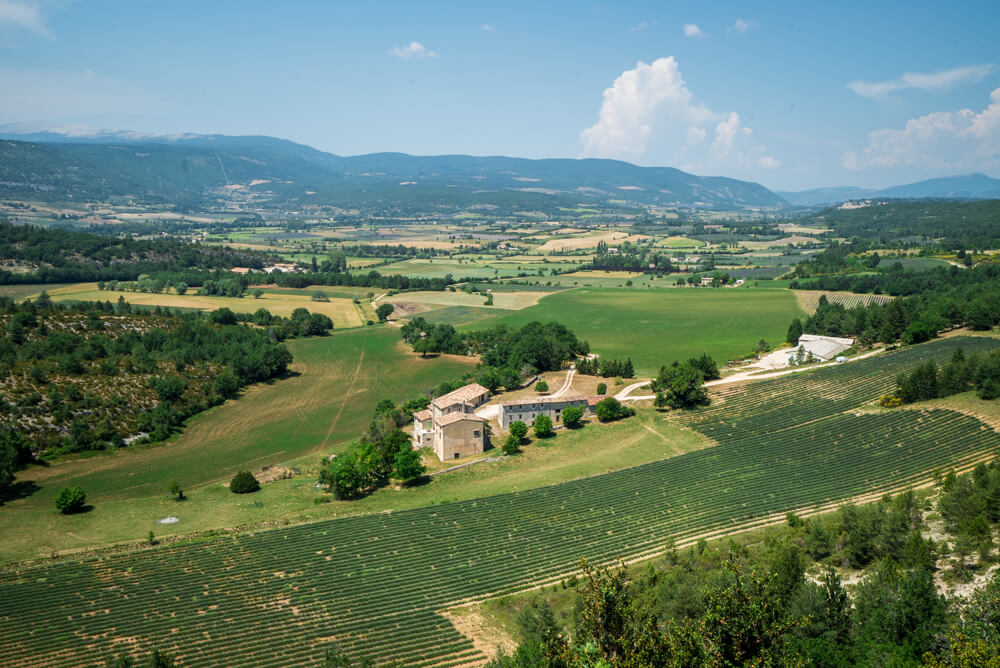 So many places, like Paris, have been so romanticized in movies and literature that I'd come to expect a little slice of perfection when I arrived.
Yet Paris left me incredibly disappointed.
Provence, however, really is picturesque, relaxed, and friendly, just as I'd cautiously hoped it would be.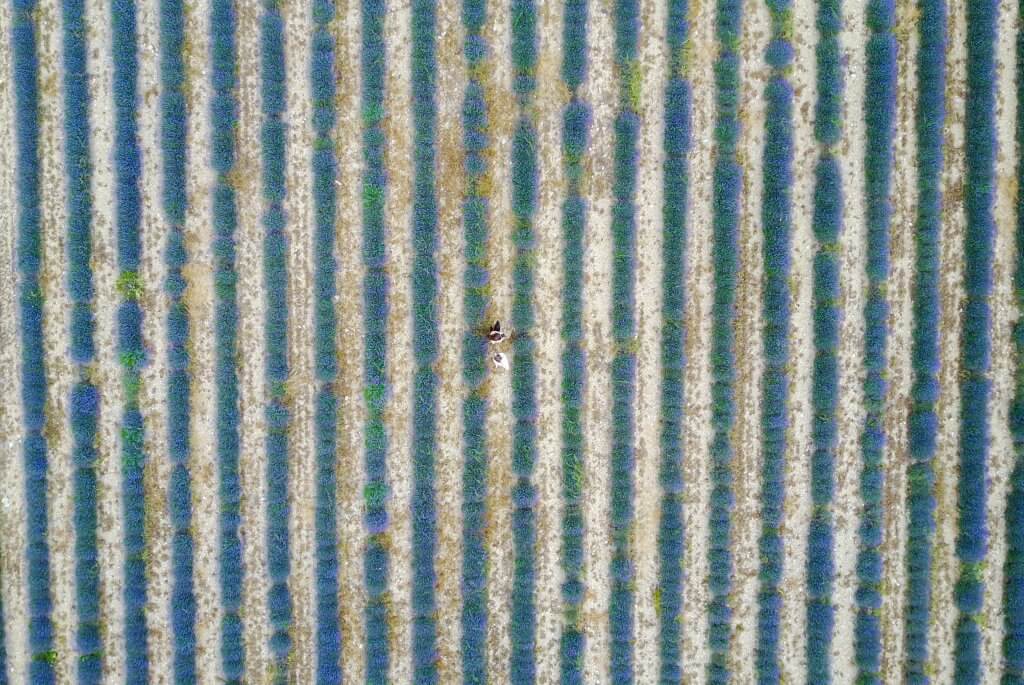 Is it worth popping over to Provence just to see some purple plants?
Oh, yes.
Here's how to do it right:
Sleep in Style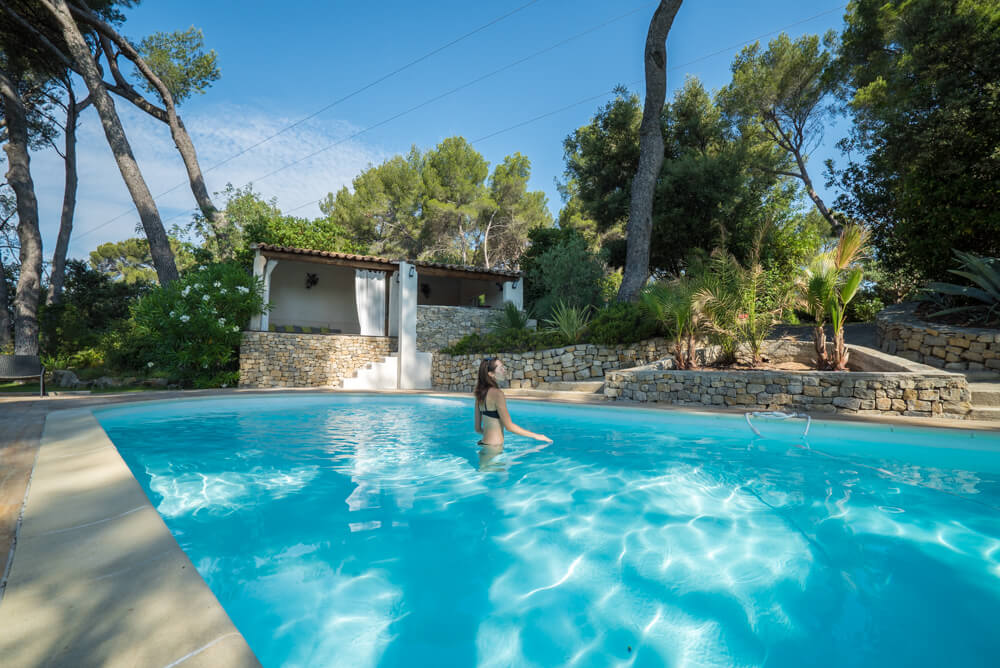 The first place that struck my fancy on Airbnb (book the villa here!) was just outside of Aix-en-Provence, a natural jumping off point for this adventure.
For a mere €60 each per night we had an ensuite room, an outdoor kitchen, the cutest little golden retriever you've ever seen, and most importantly in the summer in France, a pool!
The villa is still available to rent now, but the price has more than double since then. If you are looking for something in that price range, it's totally doable. This adorable cabin has a sweet pool as well, and it's only about €60 per night.
Rent a Car
The best way to see the lavender fields is to drive yourself. You could take a tour of the fields, but then you're limited with timing, when and where you stop, and what time you head home.
When I visited the fields it was actually the summer solstice in mid-June, so the sun didn't set until 9:30. self-driving allowed us to stay out and operate on our own schedule, including experiencing a cotton candy sky over the fields.
Lavender Fields of Provence Road Trip Stops
Before we dive in, it's important to note that lavender season, depending on the year and the weather, tends to run from mid-June to the end of July. Different fields and areas have a different blooming schedule. Some will be intensely purple and lush, others will be just barely be starting to sprout, and others will be riddled with weeds. If you miss it, not all is lost. There are plenty of other colorful places in France to visit.
Generally, earlier on the lower elevations have a better show to put on, and it's less crowded, too! These were our stops:
Sénanque Abbey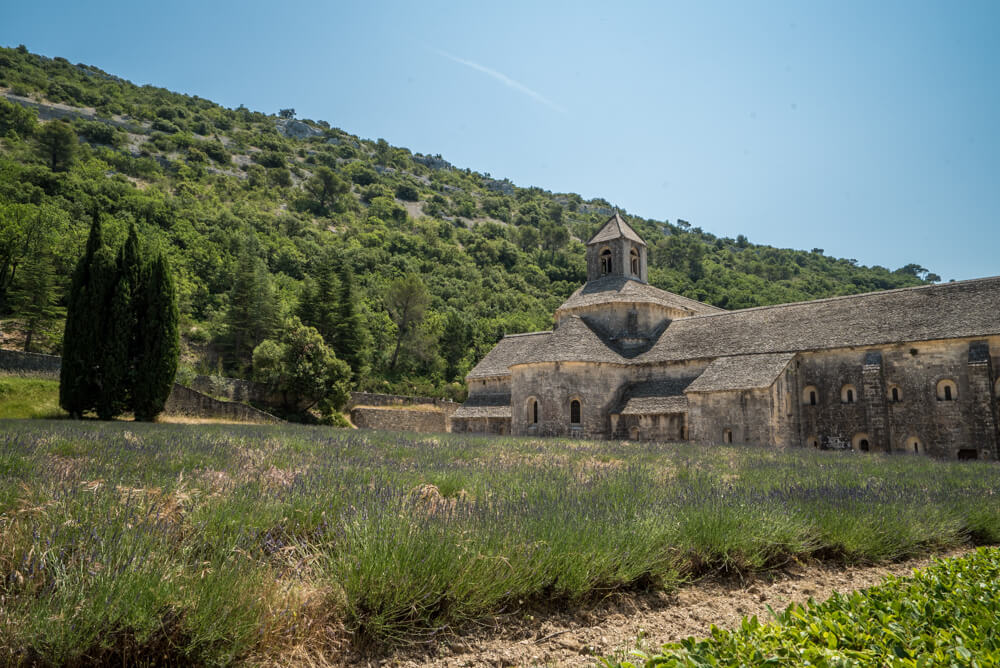 If you Google image search 'Provence lavender' chances are good that you'll find this monastery. While it is lovely, as is the drive over from Aix through a national park, it wasn't the crown jewel of the trip. We leveled up in lavender goodness as we progressed.
Sault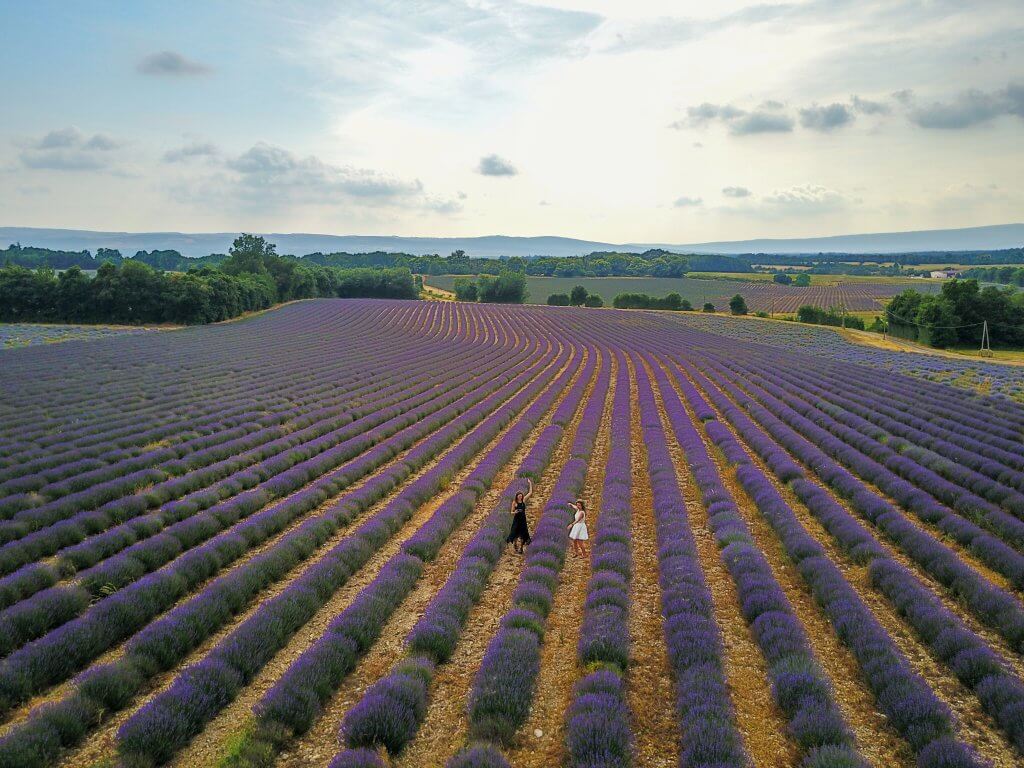 My forum research on the lavender blooms turned up several recommendations for the village of Sault. It's a bit higher in elevation and most certainly did have some lovely lavender, but there was one village that was even better.
Valensole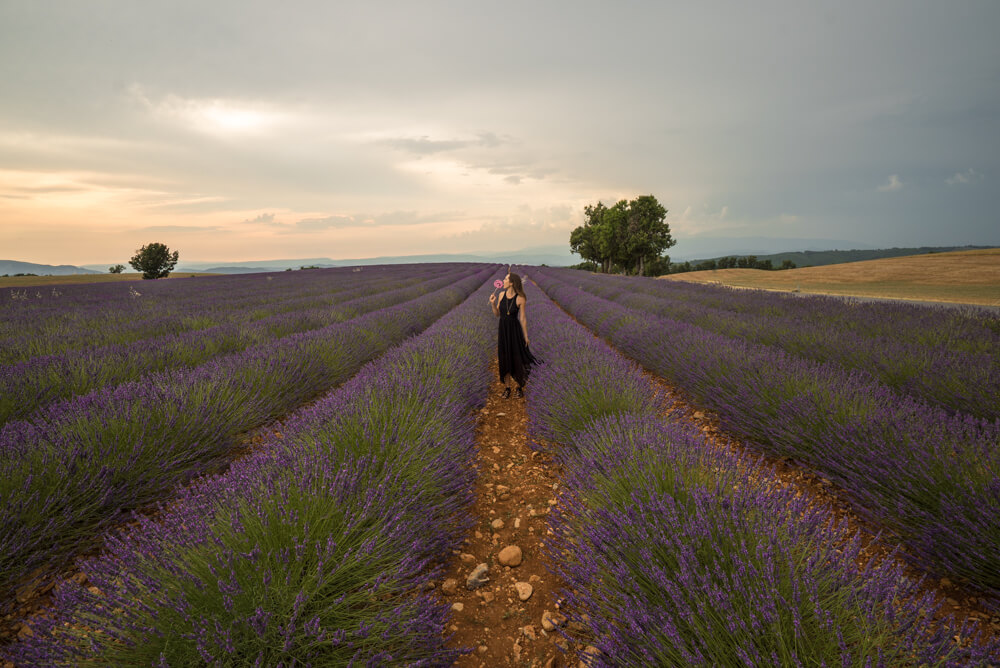 Valensole was the reigning heavyweight champion of those perfect, bushy, bright lavender fields buzzing with little bumble bees (who tolerated my presence).
There are fields everywhere around the outskirts that seem to curve and swirl for miles. It's also a lovely little town itself – beautifully quaint and surprisingly quiet, despite being such a great spot for lavender chasing.
This is my pick for the best spot to view the lavender, especially in late June.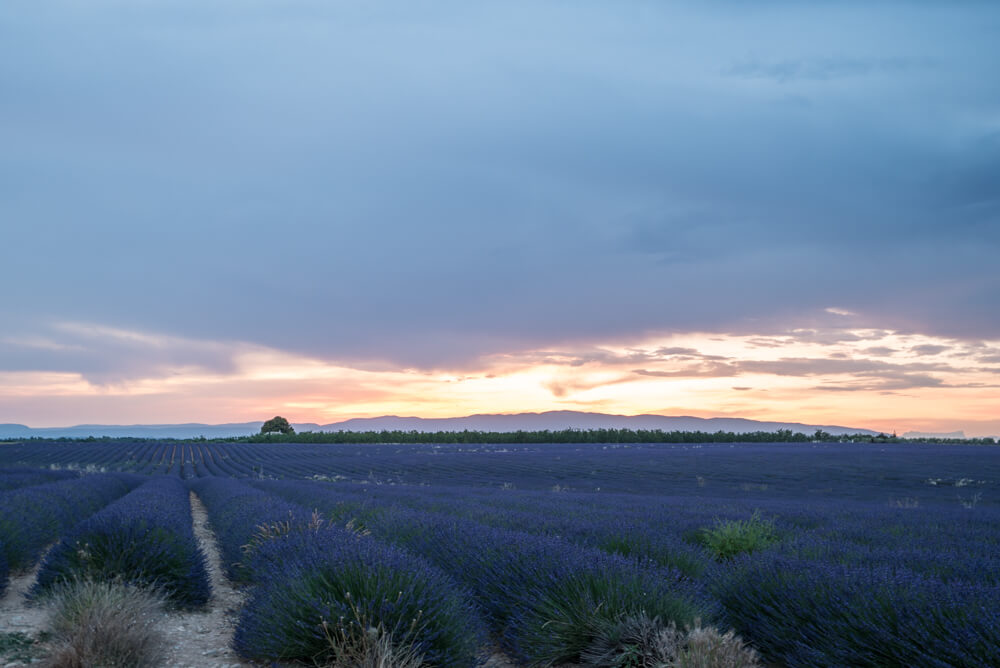 Here's the itinerary if you'd like to repeat it yourself:
I was impressed to find that, though there were tourists around, I didn't encounter the bus loads of people that I was expecting. The trip was generally relaxed, despite driving on those narrow village roads, and we found plenty of lavender fields that didn't have anyone else around.
Perhaps it was the time of the season we chose, but one thing's for sure, it's an amazing little getaway, and far less crowded and popular than Paris and Nice.
If you're coming from Marseille and would rather do a tour instead of renting your own car to see the lavender fields in Provence, this tour is an excellent option. There are also tours available like this one that take off from Aix-en-Provence and go to Valensole.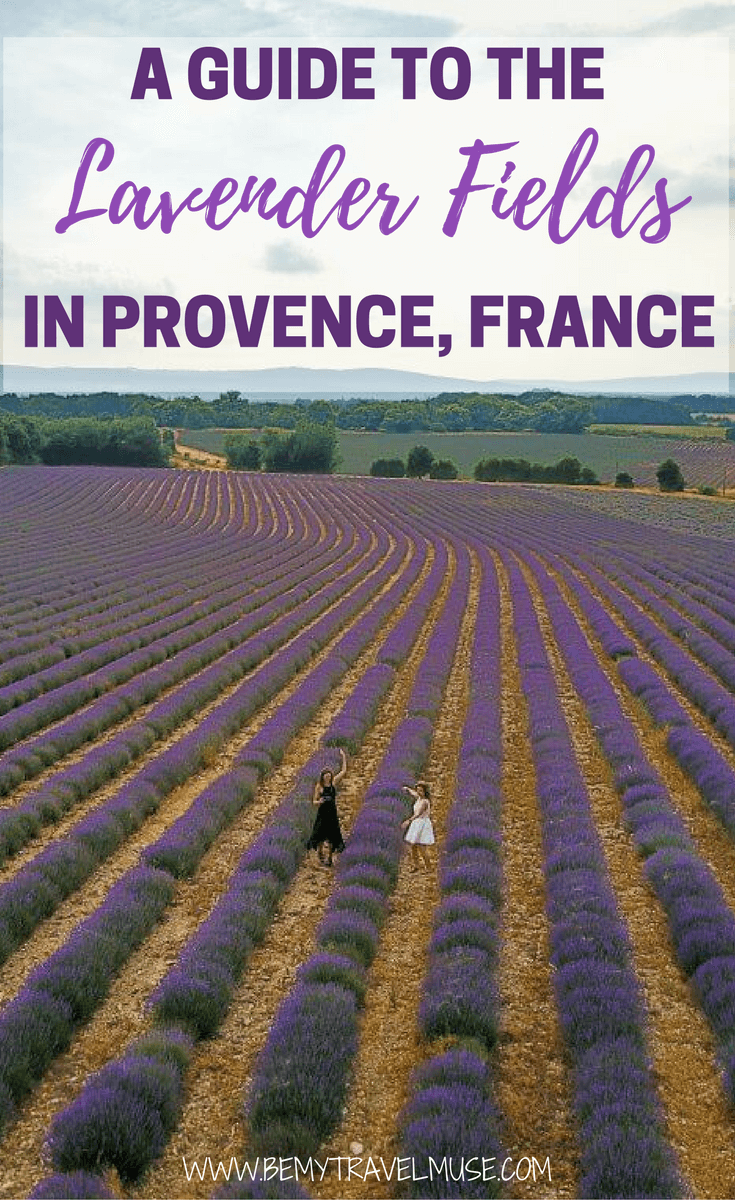 So if lavender calls to you with its calming smell and brilliant purple hue, head to Provence. It's beautiful, delightful, and oh so romantic.