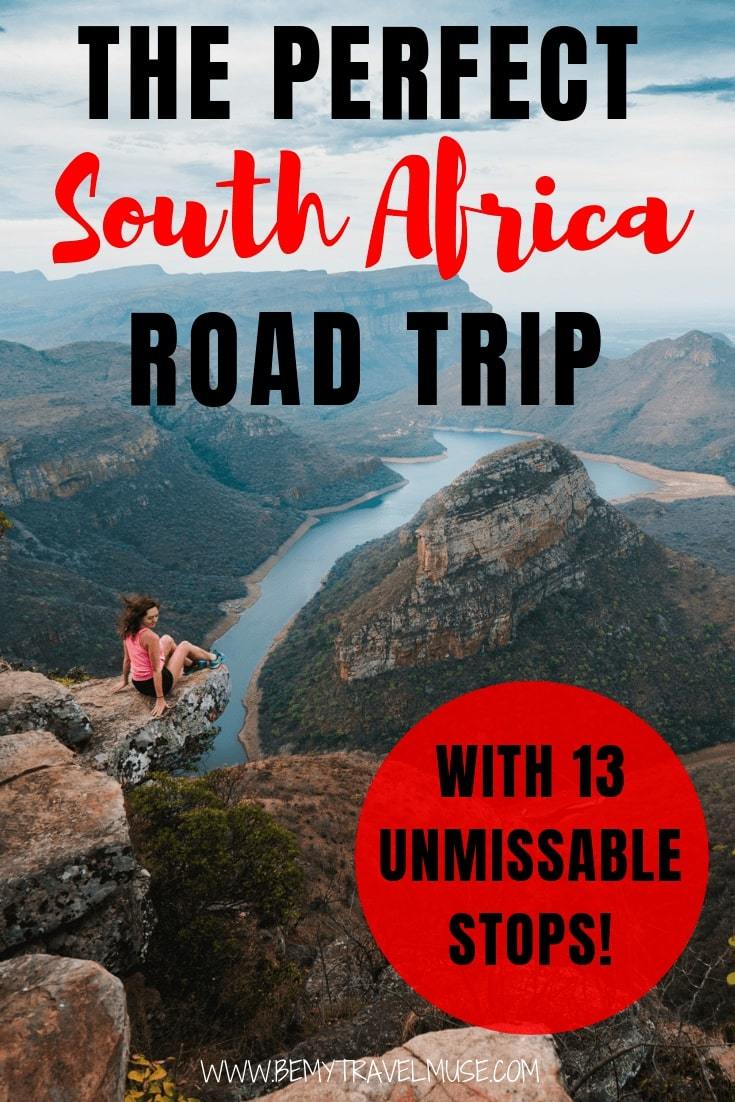 When I arrived in South Africa I knew that I wanted to do a road trip across the country.  As my first foray into the African continent, I was sure it would be different than Asia where I'd spent the previous three years of my life, easily hopping from place to place on a motorbike or one of the many buses.
South Africa wasn't going to be as simple without plentiful public transport and easy local options, so a road trip seemed like the perfect way to take it all in.
I arrived without any idea of how to go about this, or how to find a partner in crime, but things have a way of working themselves out. A few days in I met Callum from Canada. He turned out to be the perfect road trip buddy and, lucky for us, the country far exceeded both of our expectations. Daily, we'd turn to each other in awe of what we saw. The constantly changing microclimates and incredible amount of diversity really blew us away. Since then I've returned twice, adding more destinations in each time. As far as road trips go, this must be one of the best places in the world to do one. If you're considering it, grab the opportunity with both hands and enjoy the ride. Here's the perfect South African road trip itinerary:
How to get Around
Self driving in South Africa is cheap and easy, and the most convenient option, IMHO. You can pay for services like Baz Bus, but once they drop you off, it gets hard to explore the area without wheels. If you share a rental with one or more other people, it works out cheaper and gives you so much more flexibility!
If you're looking for the right car rental, click here to compare options.
For the most part, you can go cheap with the car. I've rented a VW Golf and a Ford Fiesta and both were fine. Apart from potholes, most of the roads in South Africa are easy to traverse with a cheap, small car, including Kruger National Park. You don't need a 4×4, unless you're heading truly off the beaten path.
Additionally, I highly recommend getting a Vodacom SIM card when you arrive at the airport. It will help tremendously with navigating. Plus, WiFi in South Africa can be hard to come by.
Finally, don't forget travel insurance when you're in South Africa! I love the World Nomads explorer plan which covers hiking and other adventurous activities.
Without further ado, here's the itinerary:
Johannesburg
Johannesburg is a great starting point for a road trip and with its rich history and the Apartheid Museum, a helpful introduction to South African culture. What I really loved about it was the openness and friendly nature of the locals, who are quite likely to invite you to hang out again and again.
I love the vibe of this city. It's easy to talk to people there and it's a welcoming place. I might be the only person in the world who prefers Joburg to Cape Town, but Johannesburg has a soul that I really enjoy.
Plus, if you're there over a weekend, you can find wonderful markets full of friendly and outgoing people. If you have the time, I also recommend exploring Soweto, the biggest South African township.
*Remember to be careful in the big cities in South Africa, though. Don't walk around, especially at night, and don't leave anything at all, even if it's a cheap pair of sunglasses, visible in the car.
Lay your head: I'd suggest an AirBnB rental.
Blyde River Canyon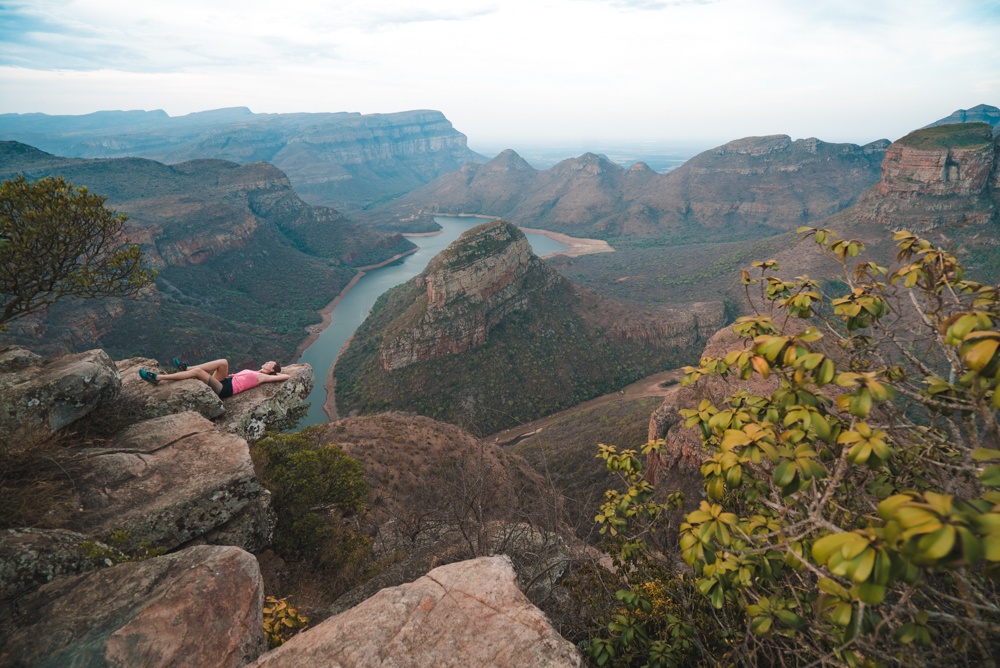 A few years ago, a local South African let me in on a beautiful secret: Horseshoe Bend had a love child with the Drakensberg and it's called Blyde River Canyon.
Exploring the hiking trails, God's Window, the Three Rondavels, and Mac Mac Falls all along the Panoramic Route can easily take up a full week in and of themselves, but if you are just looking for a stop on the way to Kruger National Park, stay near the Three Rondavels viewpoint to get this fantastic view.
Lay your head: Blyde Canyon: A Forever Resort
Kruger National Park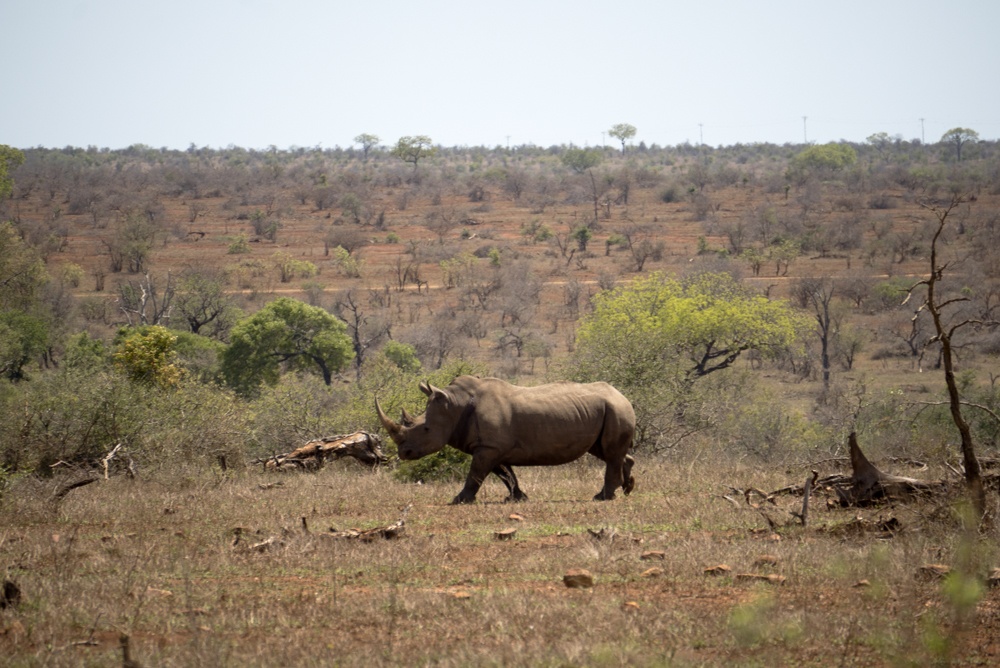 It took me four visits back to South Africa to realize this, but if you don't go to Kruger National Park you're missing out! It's so much fun to be able to go through a safari destination with paved roads and to be able to self drive. The best part was this could all be done with a tiny sedan!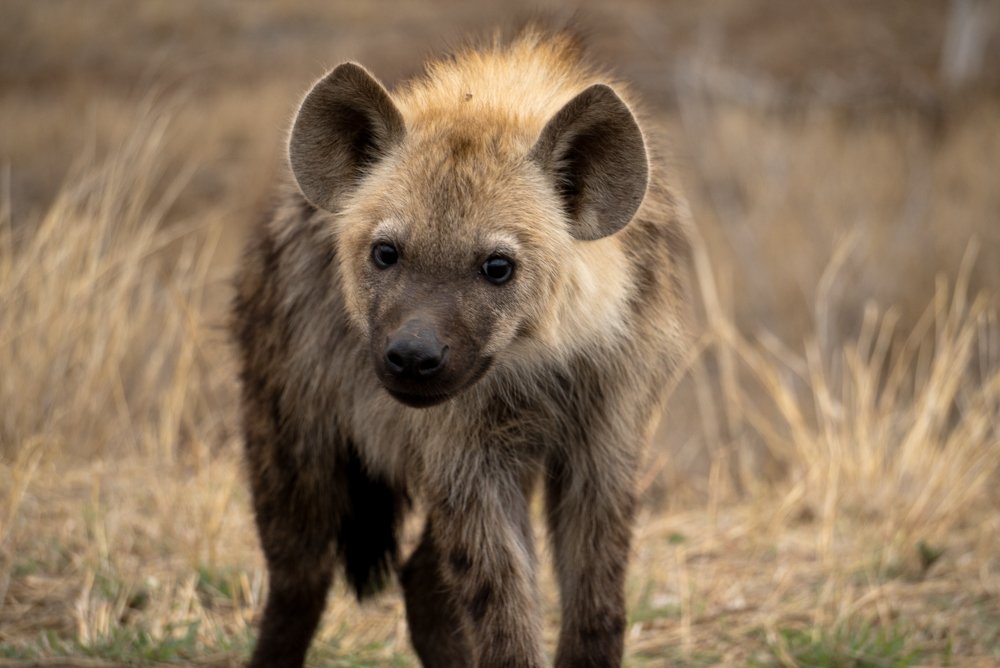 After being on safari in Etosha National Park, all throughout Botswana, Zambia, and the Serengeti, Kruger might actually be my favorite! There are a few other places where you can see the big five (Lions, leopards, buffalo, rhino, and elephants), all in the same day. There are also hippos, giraffes, zebras, lots of impala, honey badgers, genets, loads of birds, and tons of other animals I'm forgetting. To supplement your self drive, I highly recommend signing up for the night drives which you can book at your accommodation.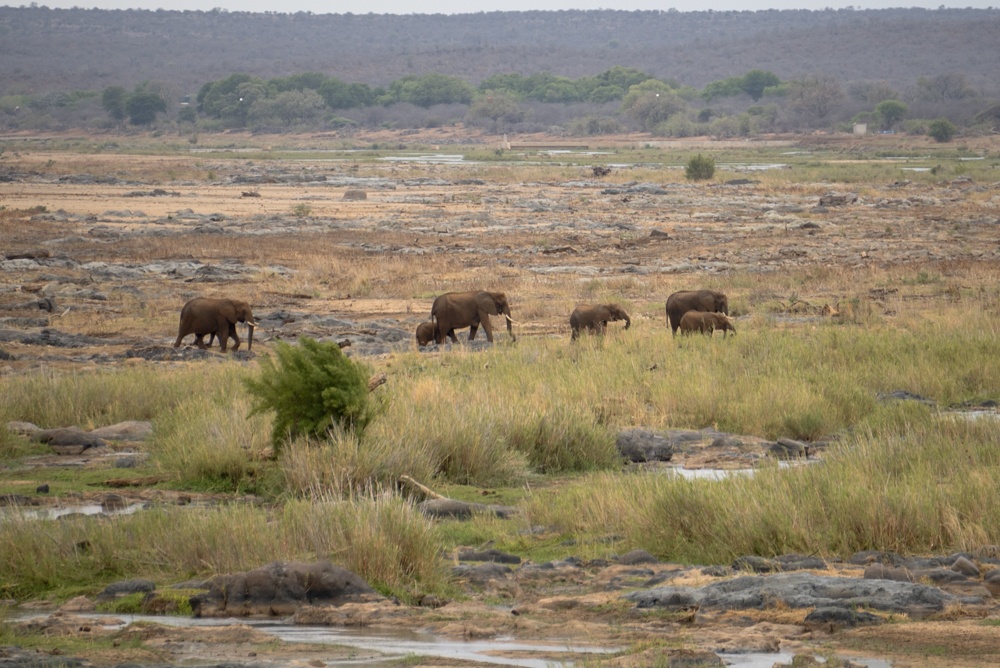 Since the park is huge, I suggest entering at Timbavati, staying one night at Olifants, and then making your way down to Lower Sabie before heading out to Golden Gate Highlands. Be sure to go grocery shopping either in Johannesburg or Hoedspruit before heading in so that you can cook your own food at the self-contained bungalows.
Lay your head: Book Olifants and Lower Sabie on San Parks official website
Golden Gate Highlands National Park
Golden Gate Highlands is known for the sunset reflection on the gorgeous rocks, painting them gold. This must not be a place that many tourists visit because I didn't see anyone else on the Wodehouse trail and our hostel was empty. If one were to stay in the nearby town of Clarens, surely there would be more people around, but it felt a bit too touristy to me and staying in the town of Kestell was way more fun! It's one of those small towns that doesn't even have a traffic light. If you do stay there, check out the only pub in town for some great conversation and a quirky crowd (meant in the best way).
The park itself is ideal for some seriously impressive vistas, wild animal sightings (think zebras, ostriches, wildebeest, kudus), and the sunset.
Lay your head: Karma Backpackers. It felt so cozy since it was in someone's home, and I loved her dogs.
Drakensberg Mountains
Waking up early in the morning and heading out to the Amphitheater hike at the top of the Drakensberg mountain range, a UNESCO World Heritage Site, it's yet another gorgeous, 4-5 hour hike that will take you to the second-tallest waterfall in the world.
Say hi to the horsemen from Lesotho at the top (who will most likely try to be a bit intimidating at first and ask for money, but will relent once you laugh it off and say you don't have anything to share), run around the plateau, through the mist and along the rivers, and spend an hour or two at the top of the world.
From there it's an easy drive to the middle of the park where you can choose between the Cascades, Rainbow Gorge, and Cathedral hikes before heading out for a long 8-hour drive the following day. If you can spend more time in the mountains and do a trek spanning a few days, definitely do so. I wish we'd had time for that! Click here for more on how to prioritize if you're short on time.
Lay your head: Amphitheater Backpackers, it's well-situated for the rest of the popular hikes in the area.
Wild Coast – Coffee Bay
The Transkei might be my favorite part of South Africa.
Also known as the Wild Coast, this part of the Eastern Cape was absolutely perfect for skipping the makeup, going on walks with adventures in every direction, and becoming one with the jungly beauty.
Many travelers, locals and foreigners alike, go to Coffee Bay on the Wild Coast as it's a gorgeous place to hang out and there are plenty of other backpackers around. The hike along the coast from Coffee Bay to the Hole in the Wall is mind-blowing as well, as is the hike in the other direction to Mdumbi.
I know I keep saying that everything in South Africa is 'gorgeous,' 'mind-blowing,' 'incredible,' and many other colorful adjectives, but that's because it really is! I couldn't believe how blown away I was by the landscape, especially given what I've seen elsewhere in the world. Almost nothing rivals this place.
This is a long drive from the Drakensberg. Apart from stopping in a township along the way for some street BBQ, which we did a lot during our trip and I can't recommend enough, the day was mostly spent powering through and avoiding potholes.
Lay your head: I stayed at Coffee Shack but wasn't that impressed.  Staff wasn't friendly and the vibe was a bit off. I liked the atmosphere more at Sugarloaf Backpackers just down the road. A 4-5 hour hike away, Mdumbi is also a wonderful place with a great backpackers.
Cintsa
Another gorgeous beach destination, Cintsa has idyllic waters and great cultural interaction opportunities, especially through Buccaneers, the backpackers there. One of the only Fair Trade certified establishments in South Africa, they give a lot back to the local community and bring in experienced volunteers and medical experts to provide assistance in the local township.
I loved staying there knowing that in good conscience I was supporting a place that gives so much back. Just by laying on the beach and enjoying their gorgeous ensuite accommodation (with the above view!), I was helping in a small way, too. One could spend days or even weeks surfing, going for long walks, and swimming in the gorgeous waters in Cintsa.
Lay your head: Offering a range from backpacker and tent accommodation to the more upscale but still affordable ensuite and family options, Buccaneers is the best possible choice.
Hogsback
While at Coffee Bay a local yogi I met highly recommended staying at a permaculture farm in Hogsback. I'm so glad that we listened, because it was a wonderful place, a little slice of paradise.
At first it reminded me a bit of hiking in Northern California. Until, while resting at a waterfall, a butterfly the size of my head flittered by, Callum unsuccessfully tried to pull a Tarzan on a jungle vine, and I heard baboons barking in the distance.
This area is known for sightings of fairies and woodland creatures. After seeing the huge, bright dragonflies and butterflies that, from a side angle, really did look like fairies, I can agree. Spending a week here unplugged would be magical.
Lay your head: Terra Khaya, the permaculture farm, is wonderful. I met such interesting people there, loved the communal meals, and really respect that the farm runs entirely off the grid, operating on solar power. The dorms felt so clean and free of insects, the private rooms looked pretty cool, and the outdoor shower was one of my favorite showers I've ever taken. Ever.
The Karoo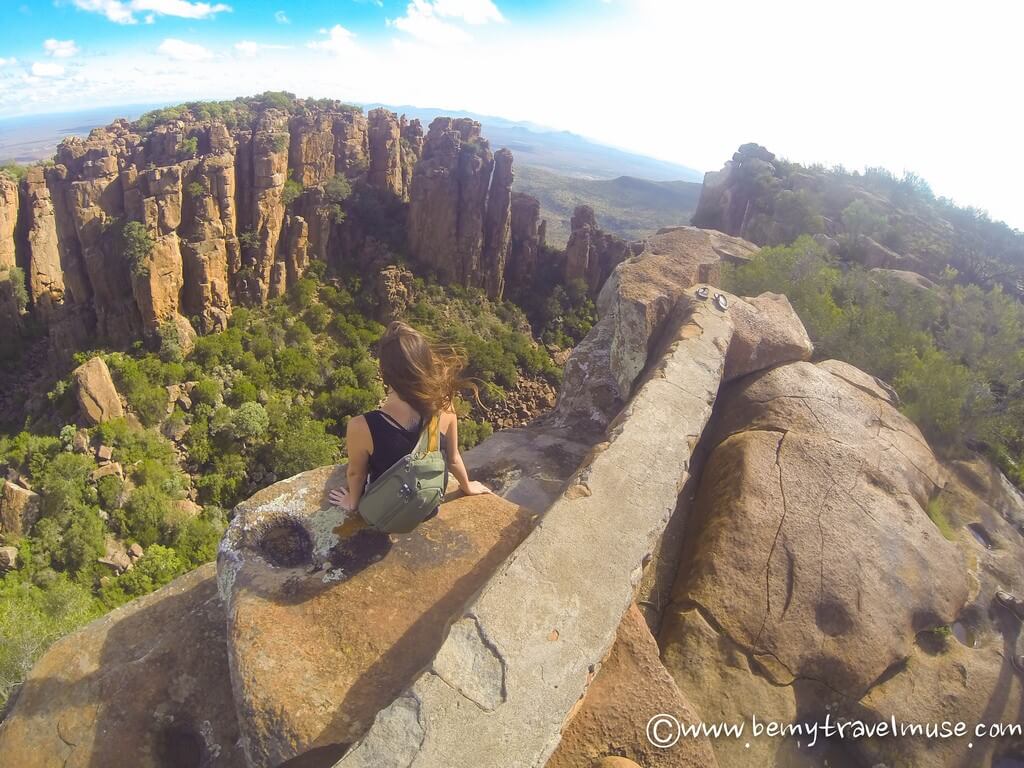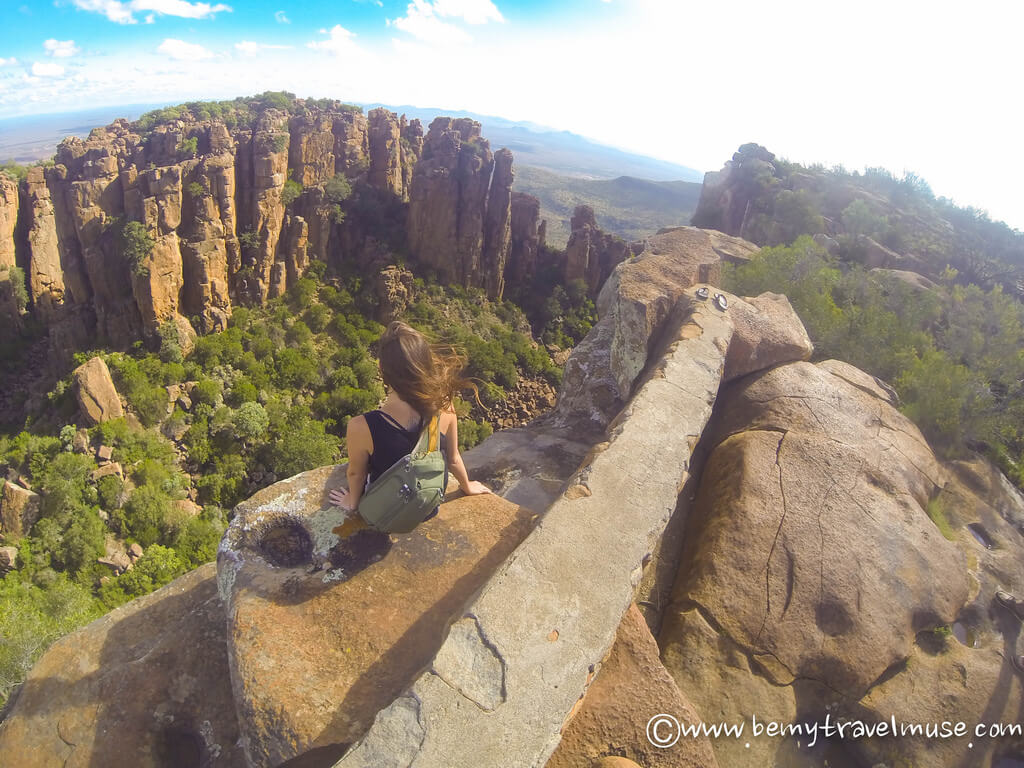 I absolutely love this place. Most people would probably skip it or just pass right through, but it's such a nice deviation and lesser-known alternative to the touristy Garden Route.
Do yourself a favor and do stop here. Seriously. It's so wild, so spacious, and so serene all at the same time.
Deserts are special that way.
Lay your head: The Rest Farm holds a special place in my heart. It's great for lounging or volunteering in exchange for room and board. In the coming months various workshops will be taking place there, too.
Nature's Valley and Bloukrans Bridge Bungee Jump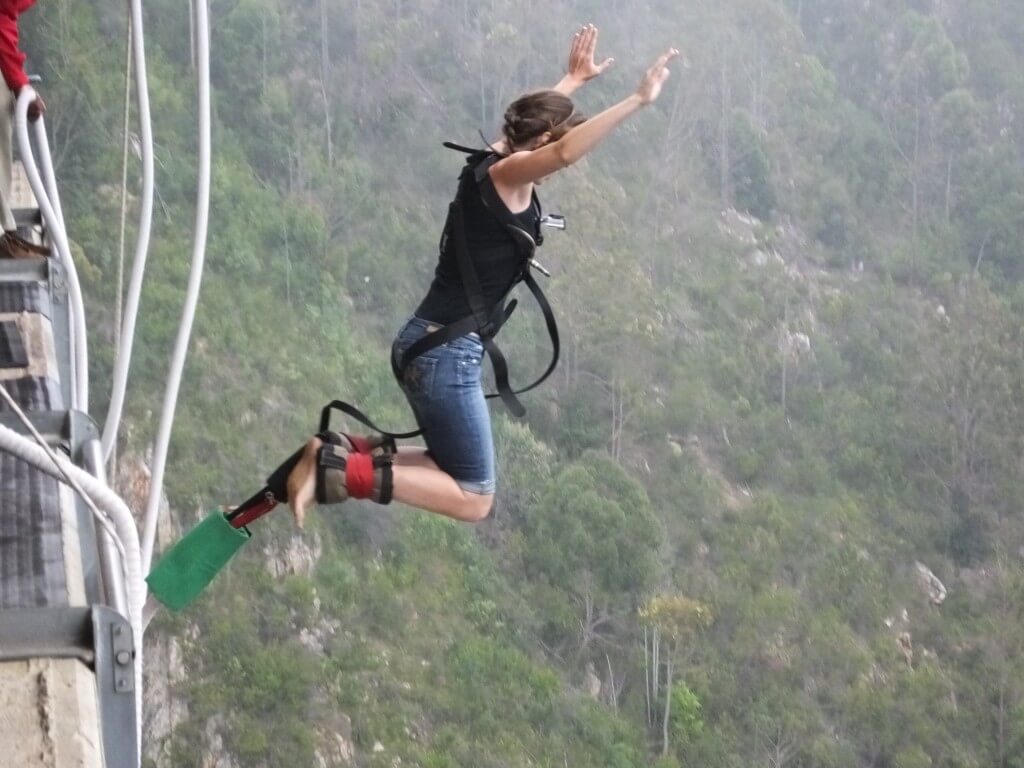 Nature's Valley, an introduction to the Garden Route, was unfortunately a quick pass-through for us but one that won't soon be forgotten. There are several hikes in the area that I wish I'd had a chance to check out. Top-of-the-list went to bungee jumping at Bloukrans Bridge, which is the highest natural bungee jump in the world.
Lay your head: The guesthouse here, Wild Spirit, is seriously cool. It has a treehouse, drum circle area (with hula hoops because those are important, too), piano room, and a deck with a beautiful view. Nearby, there's a dairy which produces nearly all of its own products (or sources locally), and serves a delicious and cheap breakfast.
Unfortunately, because I wanted to love everything about this place, I hate to say that the dorms left a bit to be desired. They felt too cramped and old. I'd go for a private room or the campgrounds instead next time.
Wilderness
Once you hit Wilderness, you'll know you're in the Western Cape. The circular huts of the eastern part of the country fade and make way for picture-perfect beachfront cottages. It's not that one is better than the other, though I missed the rugged style of the east. To each her own, right?
The sunset here wasn't the typical orangey-pink sherbet sunset I'd normally think of to characterize a spectacular sunset. Rather, it consisted of wispy clouds, purple, periwinkle, and soft blues. The sky seemed massive that day over an expansive beach and the sun appeared to take hours to set. The day just didn't want to end, it seemed. The waves on the sand mirrored the sky perfectly in a blurple (that would be, blue + purple) explosion. It was poetic.
Lay your head: On the Beach Guesthouse
Stellenbosch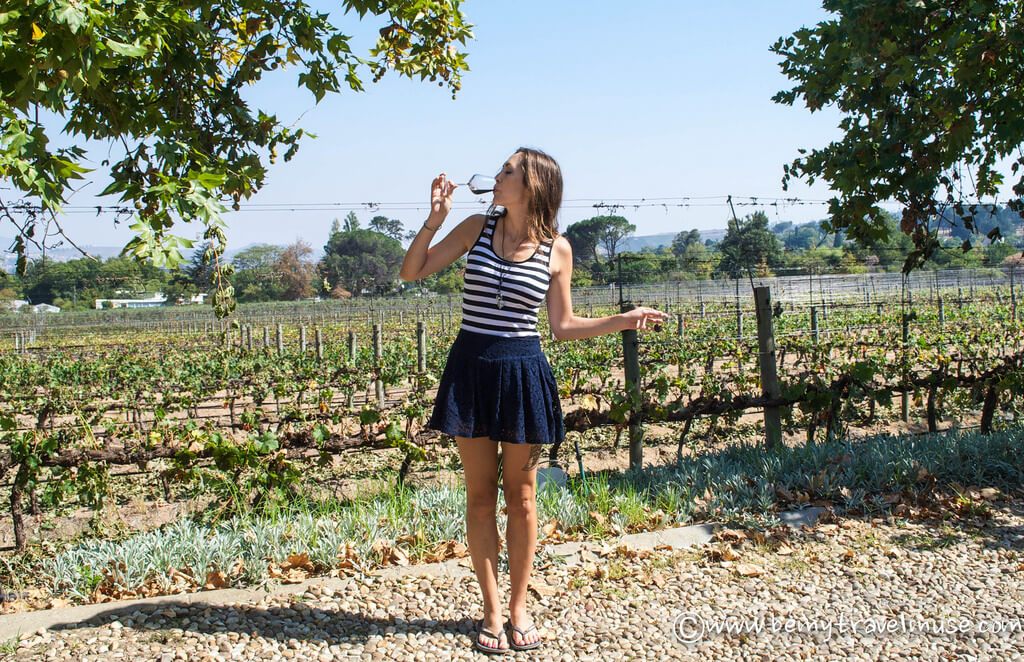 The birthplace of Pinotage is a must-stop for at least a day or two on your way into Cape Town. It reminded me of a cheaper, more laid back version of wine country in California, and with better wine, if I'm honest.
Take a bicycle tour from winery to winery, mix your own blend, and try a chocolate wine pairing. For more on how to enjoy Stellenbosch to the fullest, check out my guide.
Cape Town
Cape Town is the place of models and movie stars, glittering frigid waters and a tourist favorite.
The way Table Mountain rises like a towering giant in the middle of the city – as if life gathered and grew around it – is unlike anything I've ever seen. Outdoorsy types have an almost limitless amount of adventures to experience here, from day hikes to multi-day treks, various water sports, kite-boarding, diving, and shark encounters.
I admit this is the most beautiful city I've ever been to, with funky neighborhoods such as Woodstock, and posh beachside neighborhoods such as Camps Bay. If you're staying for a while, read our full listing of things to do in Cape Town.
Lay your head: I'd suggest an AirBnB rental which provided a better value than hostels in Cape Town.
Map
The map below has most of the stops mentioned in this post. Click 'more options' below under 'Cape Town' to open up the map in your browser and make changes as desired.
While this itinerary certainly doesn't exhaust the options, it's perfect for a 2-3 week jaunt through the country seeing the highlights – both the better and lesser-known ones.
Get ready for an incredible introduction to one of the best adventures in Africa.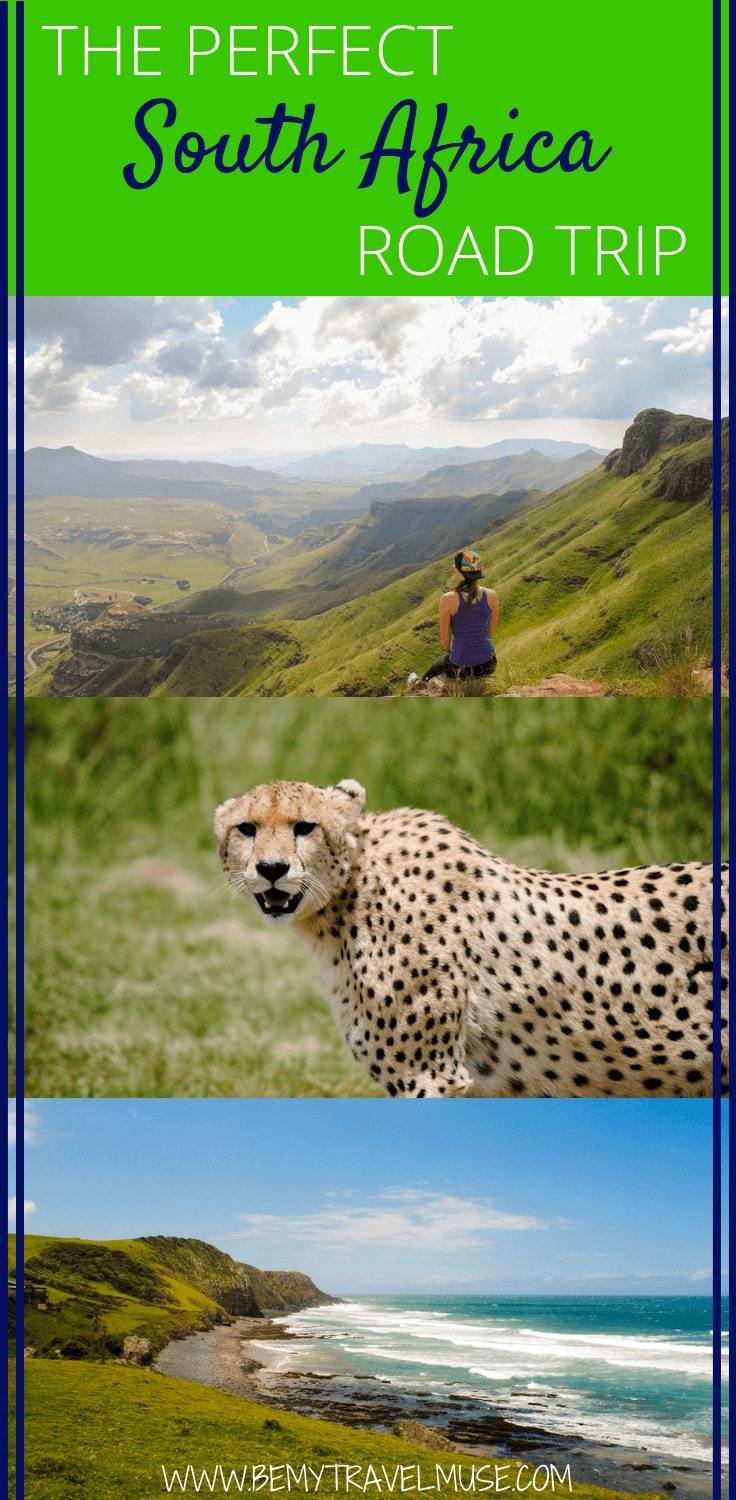 READ NEXT:
*Some links in this post are affiliate links to companies we use or hotels we have stayed at. Any bookings you make through these links support this site at no extra cost to you. Happy travels!