The world is a large and beautiful place to explore — if you know where to go and when. In September, some countries are in the midst of a green season while others are deep in a drought; some have frigid temperatures just right for wintry sports while still more offer delightfully warm waters and sunny beaches.
Combining all these elements, and with special consideration to high and low seasons, here's a list of 20 of the best places to visit in September across the globe:
Southeast Asia
1. Sumatra, Indonesia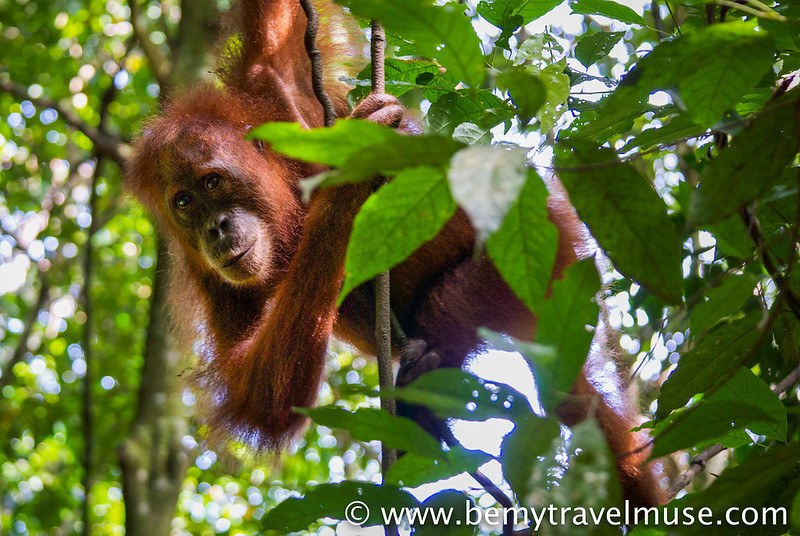 In Sumatra, you can see the rare orangutan in jungles like Bukit Lawang. You can also see them in Borneo, but the viewing sites are much more touristy. If orangutans and jungles just aren't your thing, there's plenty more to see and do in Indonesia: diving in Lombok, trying vegan food, relaxing on the islands, and visiting places less traveled.
Indonesia has rainy and dry seasons, and September is the end of the sunny and dry season in the western and central islands. If you want to avoid some of the crowds, plan your trip for the end of September, when you'll still get good weather. Here's an ideal itinerary for seeing Indonesia in two weeks to two months.
2. Malaysia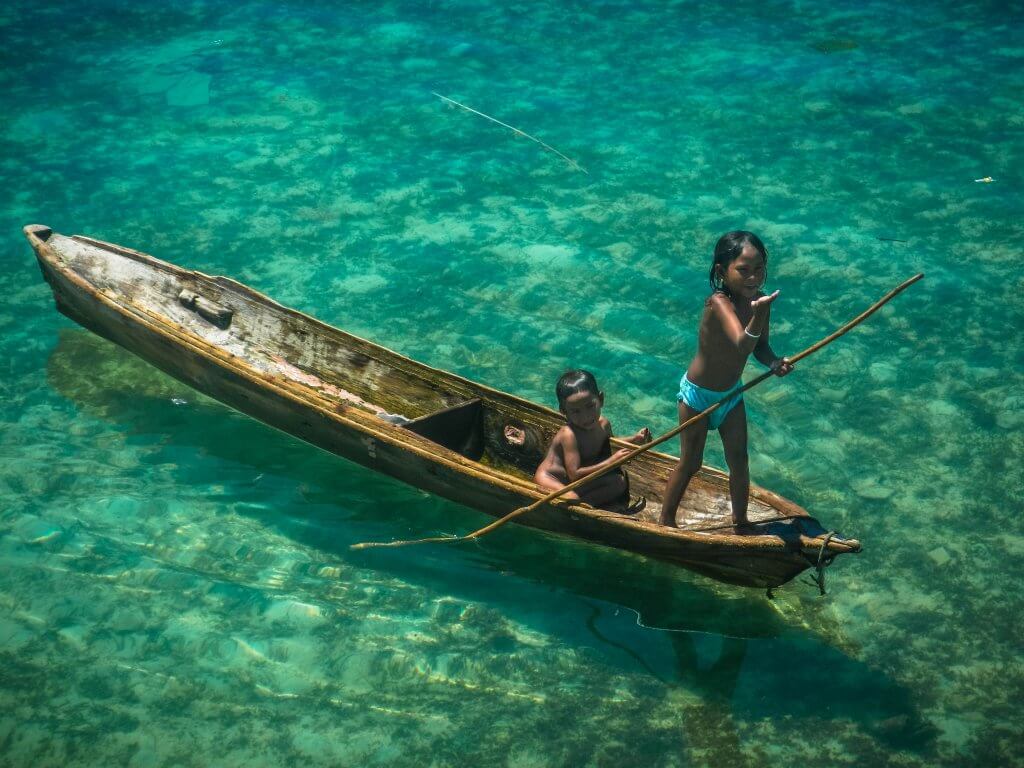 Backpacking in Malaysia is a fantastic way to spend a vacation both on a budget (on the peninsula and Borneo) and as a solo female traveler. There's amazing hiking and diving (on Tioman Island, Perhentian Island, and Sipadan), plus Malaysia is known for its beautiful beaches and delicious food. Check out this itinerary when planning your trip.
The east and west coasts have opposite weather seasons (rainy and dry), and September is right on the cusp for both. The east coast will be transitioning to the rainy season and the west to dry, making it a relatively popular time to visit the country.
3. Singapore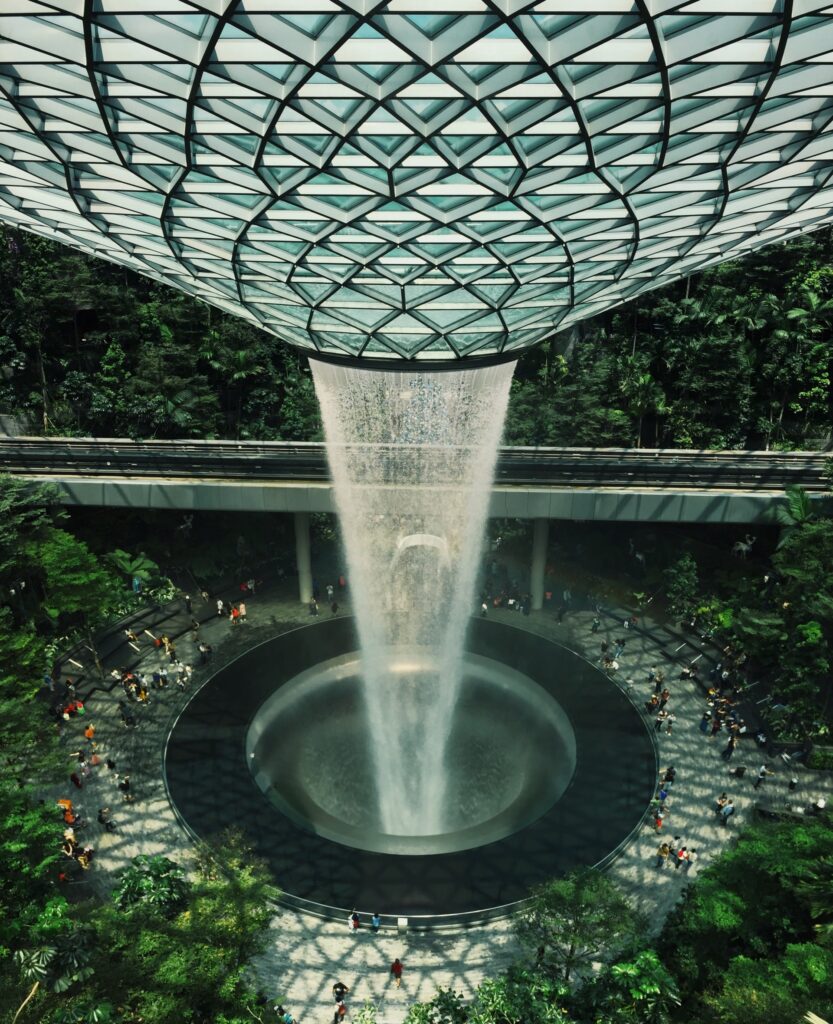 Singapore is the place to be in Southeast Asia if you're looking for a tiny but mighty city. There's free and cool things to do, cocktail bars, and of course, food galore. You'll want to stay in a good hotel (here's our recommended list). And in case you're overwhelmed, we've got you covered with this local's guide to Singapore.
September is a fun time to visit, because it's one of the most festive seasons. You'll get to explore the many aspects of the city-state that make it so neat. In terms of weather, September is considered autumn, but expect it to be a little hot and humid, with occasional rainfall.
North America
4. Belize
Belize is a beautiful country on the Caribbean Sea with jungles, beaches, caves, lagoons, and Mayan ruins. If you are a diving fanatic, the Great Blue Hole is one of the deepest on earth, full of colorful reef fish. Nearby are two coral walls that rank as one of the best diving opportunities in the world.
September is a quieter time because it's still the rainy hurricane season, but many people consider it "the green season," because the country is lush and gorgeous. The weather is still quite nice, crowds are small, prices are lower, and it's a time of festivities as the country celebrates its independence.
5. Quebec, Canada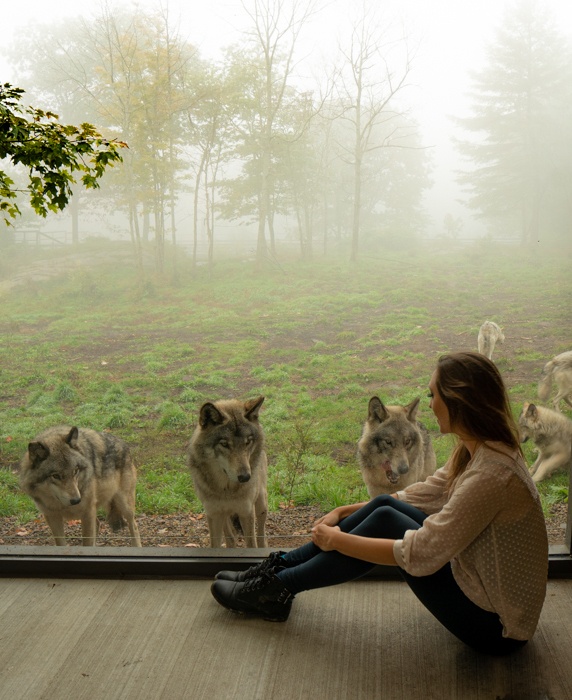 Canada is a beautiful and safe place for solo female travelers, and Quebec is no exception. In the fall, the province is absolutely breathtaking. One of the best ways to explore it is on a road trip to Gatineau, Montebello, the Laurentians, and Parc National Du Mont-Tremblant. Not sure what this means? Here's the perfect Quebec road trip for a dreamy adventure.
If you love nature, September is the time to go to see the gorgeous foliage and breathe the fresh, crisp air. The temperatures are pleasant, and the crowds are small. Expect to do some apple, squash and pumpkin picking!
6. Rocky Mountain National Park, Colorado, USA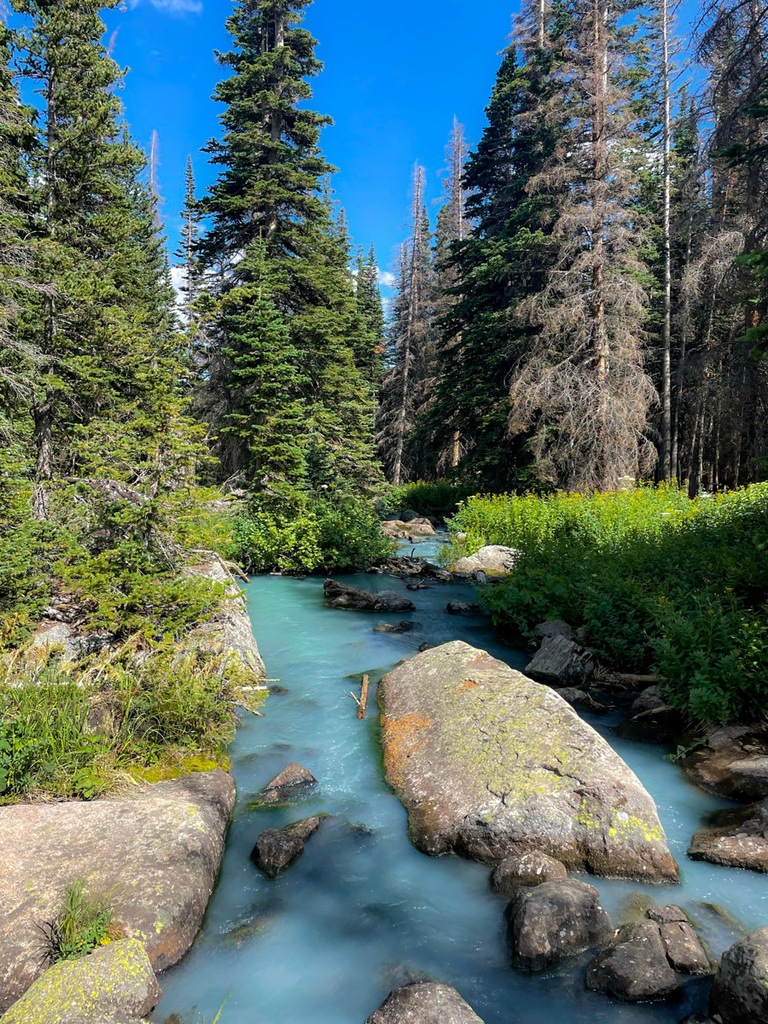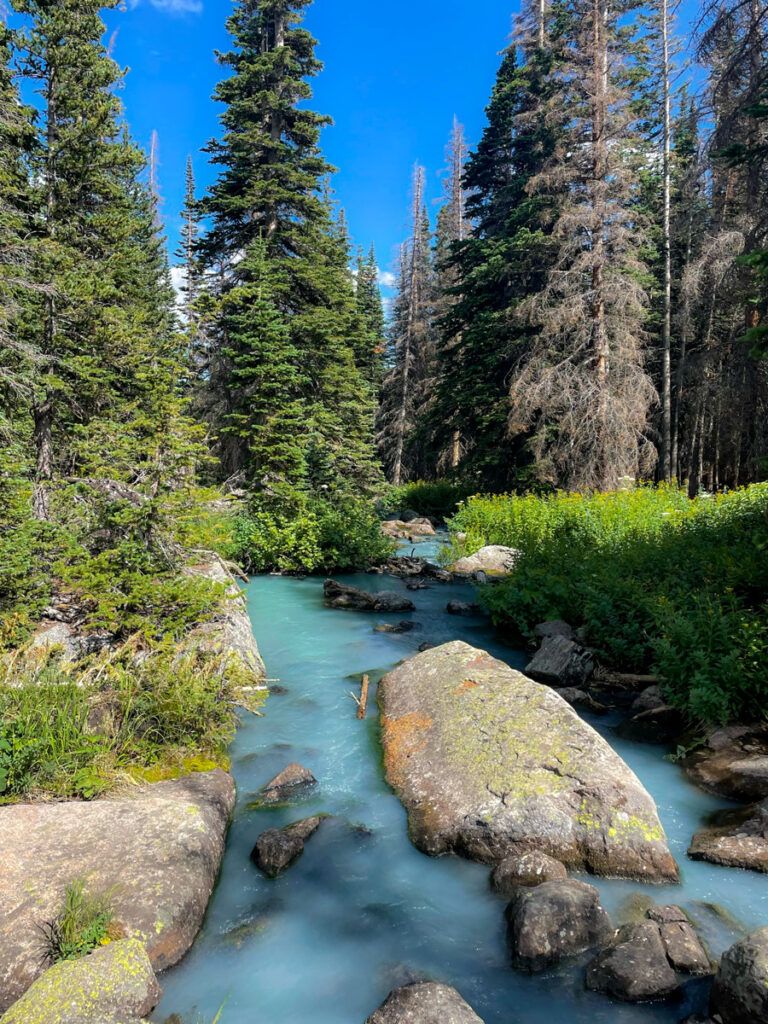 If you're planning a trip to the USA, put a national park on your list. A road trip through Rocky Mountain National Park would fit the bill, as your stops along the way would include snow-capped mountains, elks grazing in the meadows, waterfalls on rocky cliffs, and beautiful hikes. Here's a guide to help you figure out where to go, where to stay, and things to do.
Get ready to have some peaceful time to yourself in nature. It's autumn in Colorado in September, which means the leaves are changing and the air is brisk but not too cold. There are also fewer people, because most are waiting for ski season, which starts a bit later.
7. New Orleans, Louisiana, USA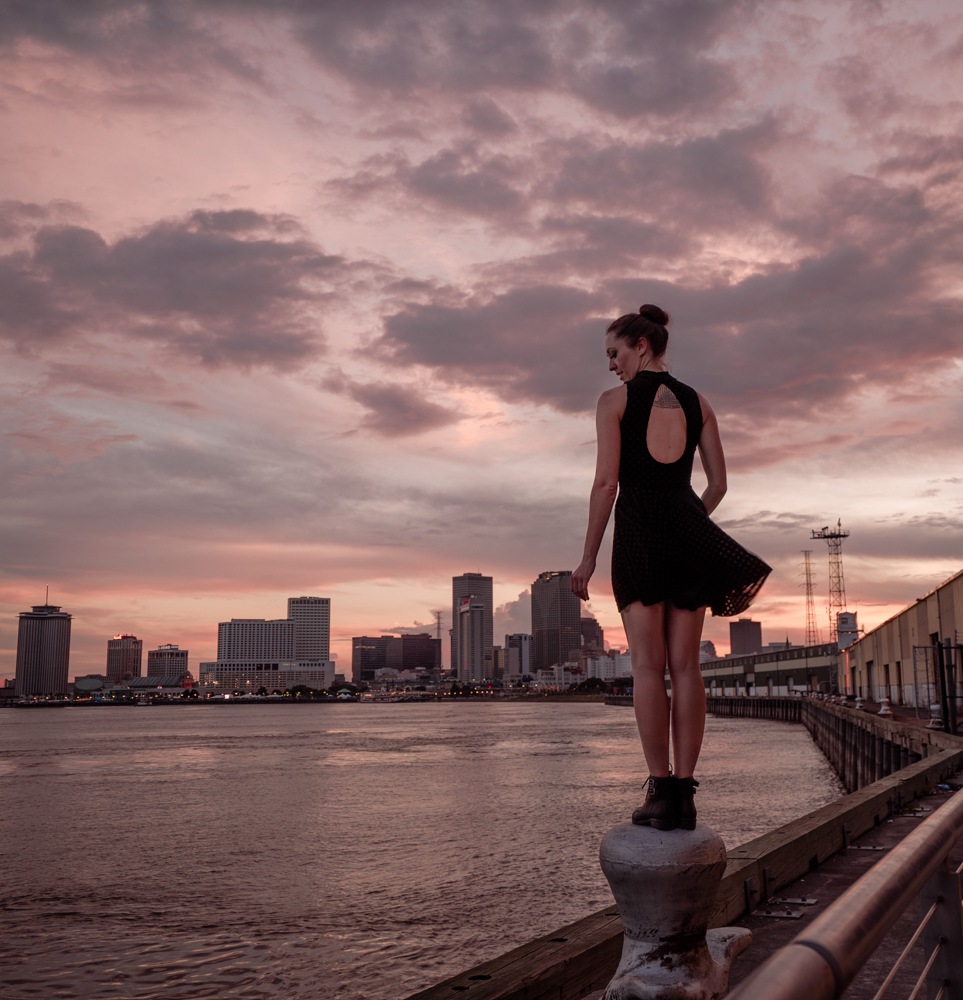 New Orleans could very well be one of the best cities to explore in the United States as a solo female traveler. It's one of the few places you can get a friendly blast of distinctive cultures and plenty of vegan cuisine. While here, you have to see the NOLA Bywater District. Pick out at least three other amazing things to do in town too.
September is still hurricane season in New Orleans, but they are easy to track and somewhat predictable. The weather is pleasant (here's our packing list), and there are plenty of fall festivals to enjoy!
Europe
8. Azores, Portugal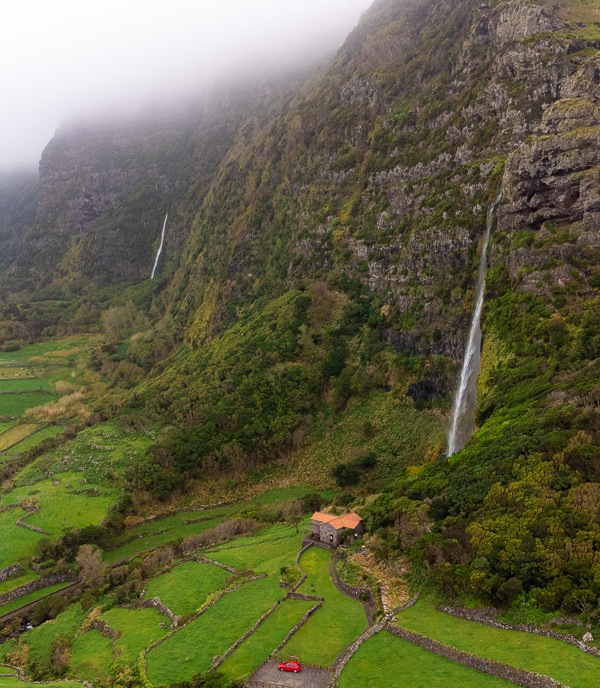 The Azores are Atlantic islands in the middle of nowhere, off the cost of Europe. They are volcanic, so instead of beaches, you'll find natural pools and lush mountains. Definitely check out Flores and São Miguel. Here's how to get around the Azores, the dreamiest places to stay, and an ultimate packing list to get the most out of your trip!
The best time to visit the Azores in terms of weather is probably the summer, but it's also really crowded. If you go in September, you'll get slightly cooler weather with gradually increasing rain as the autumn season progresses.
9. Venice, Italy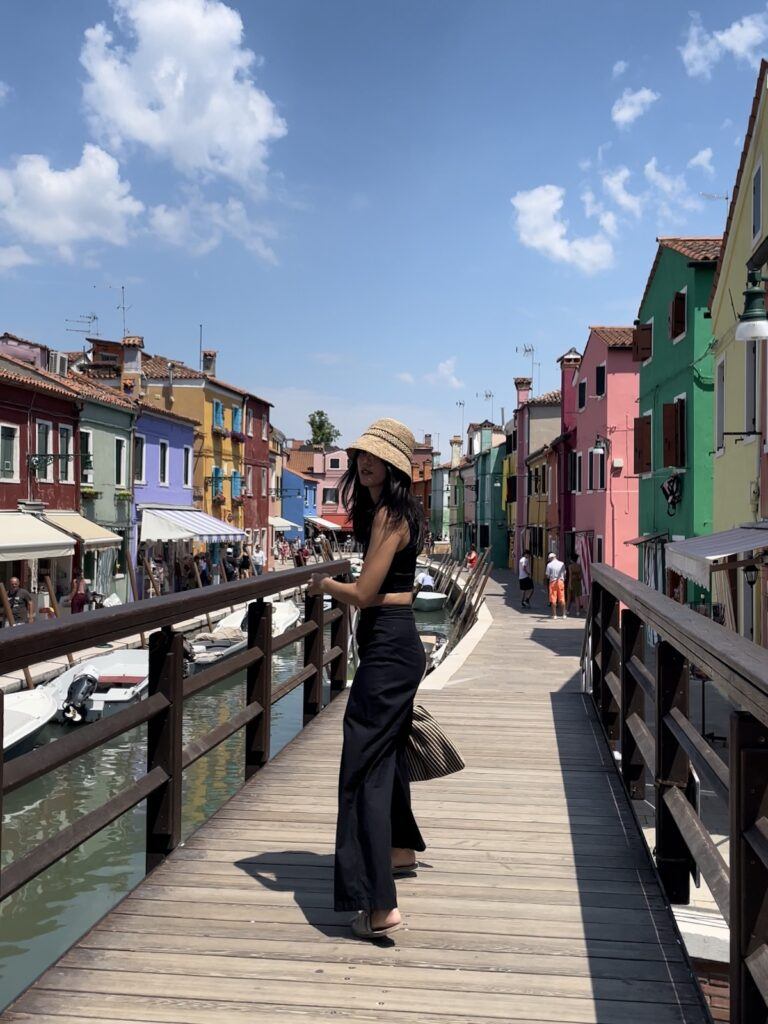 Italy is a delightful place to vacation. You may discover your inner foodie, go on a camper van adventure, or climb the Dolomites. Venice is especially special in September. It is one of the most romantic cities in Europe, but don't let that deter you as a solo female traveler. Here's a list of ten amazing things to do in Venice.
September is one of the most pleasant months in the city, because many tourists have left after the summer fun. The weather is still gorgeous. It's the ideal place for a peaceful getaway in a beautiful and culturally rich part of the world.
10. Berlin, Germany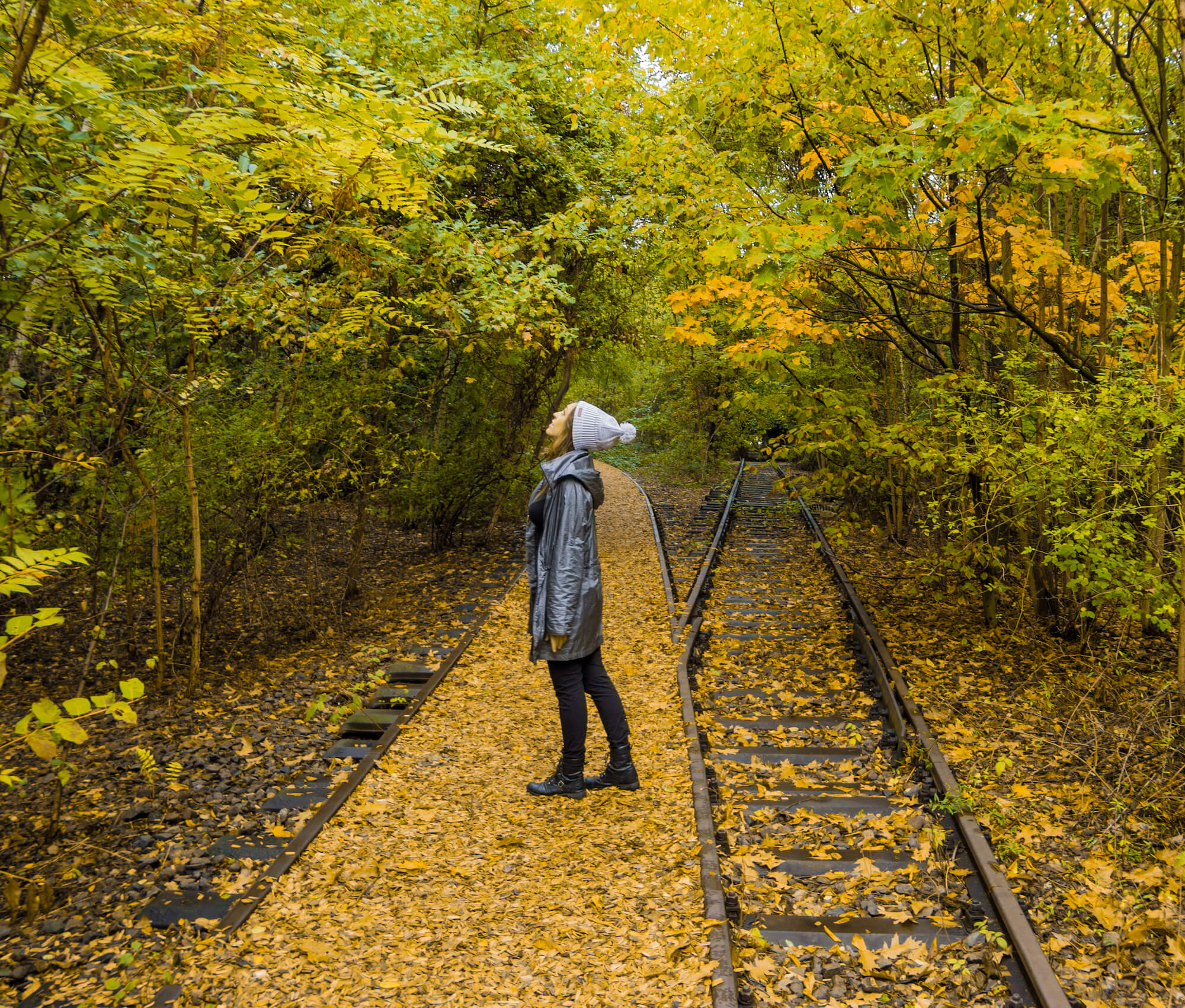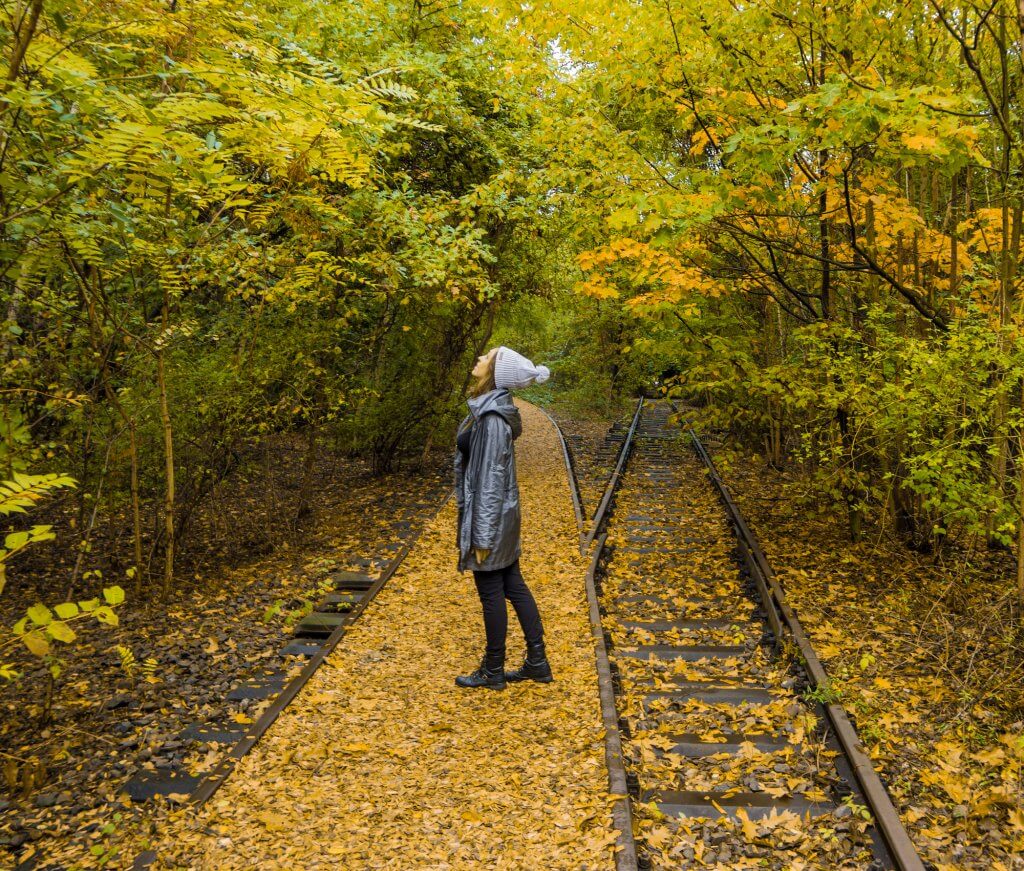 Germany is a safe place for a solo female traveler, and Berlin will keep you entertained for your entire stay. You've got to check out Kreuzberg, which is drastically different from the rest of town, and also underground Berlin. (Here's an ultimate guide to Berlin with things to do and see and places to eat.)
Or, take a road trip from Berlin. Here are some amazing things to do in the fall in Germany.
Temperatures start cooling down in September, which makes it a comfortable time to explore the city. There will be more locals than tourists, so if you're interested in experiencing the more authentic side of Berlin, plan your trip for the fall.
11. Greece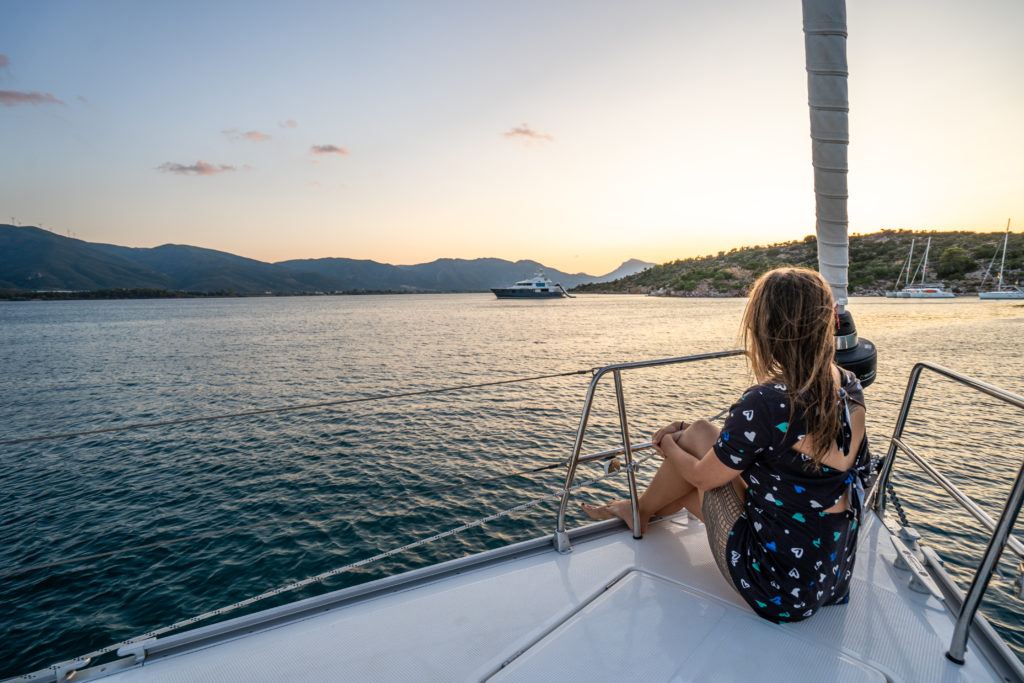 Greece is a popular vacation destination because of its baby-blue waters, delicious food, and affordability compared to anywhere else on the euro. Go island-hopping on a sailboat (here's how to rent a boat). Santorini is a popular spot, and worth it for the breathtaking views.
Things start to cool down in September, but the waters are still warm. The country becomes less crowded as kids go back to school and the tourists go back home. But many popular landmarks and ruins will still be bustling with tourists. Overall, it's a wonderful time to visit the country.
Africa
12. South Africa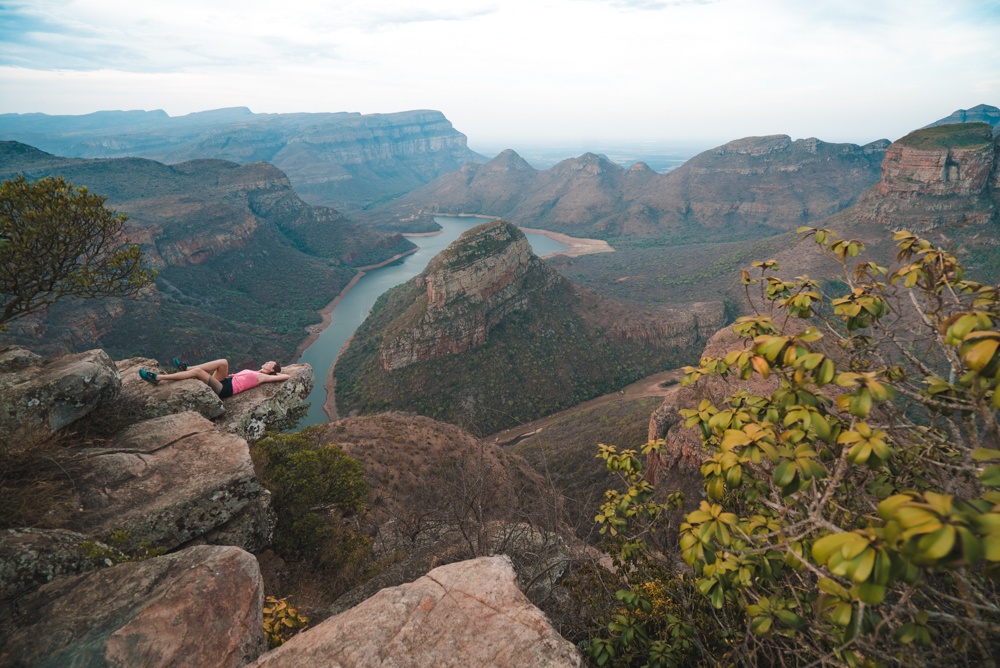 South Africa is a great place for a road trip, hiking and trekking, and also wine-tasting. There are easily at least seven good reasons to visit South Africa, including the biodiversity you'll experience as you explore different parts of the country. The diversity and history you'll find by talking to South Africans and experiencing their homes and culture are second to none.
Because there are so many differing climates in South Africa, it can be hard to see most of the country with enjoyable weather everywhere. September, though, is a rare month when you can see a good bit of it under pleasant conditions. It's also the dry season, and wild game will be roaming about.
13. Tofo, Mozambique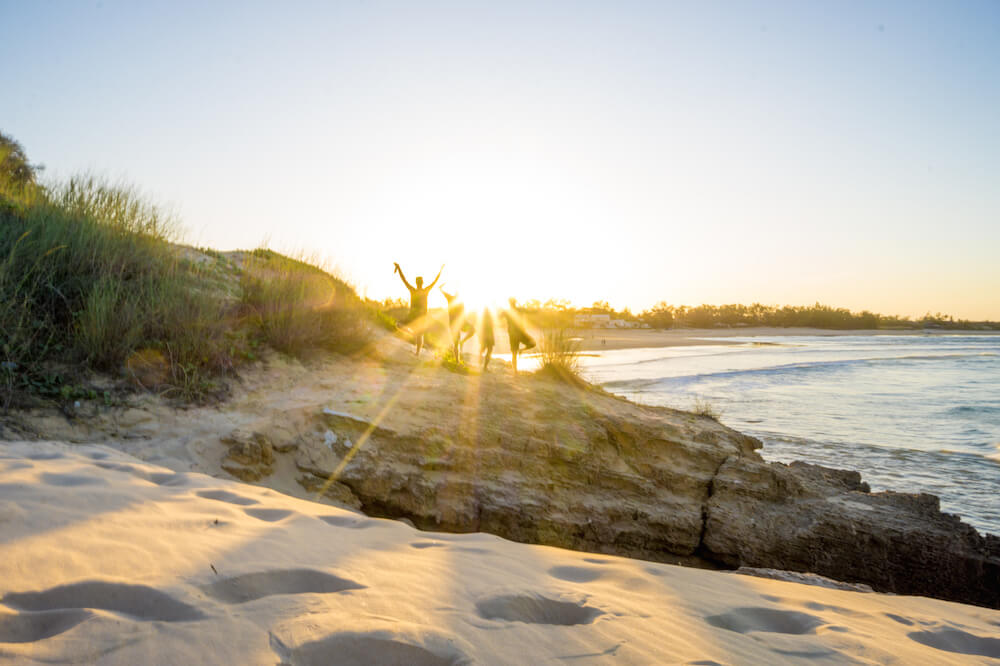 Tofo is the place to go if you want gorgeous ocean views and beaches without the touristy crowds. It's a paradise you never knew existed, where you can even swim with whales. It's also a safe place to travel solo, but because it's less touristy, you'll need to do your research on how to travel throughout the country.
The shorelines can be pretty windy in September, making the water very choppy. But the breeze cuts the heat, so you can easily enjoy the 80-degree weather and warm waters. It won't be rainy either.
South America
14. Bariloche, Argentina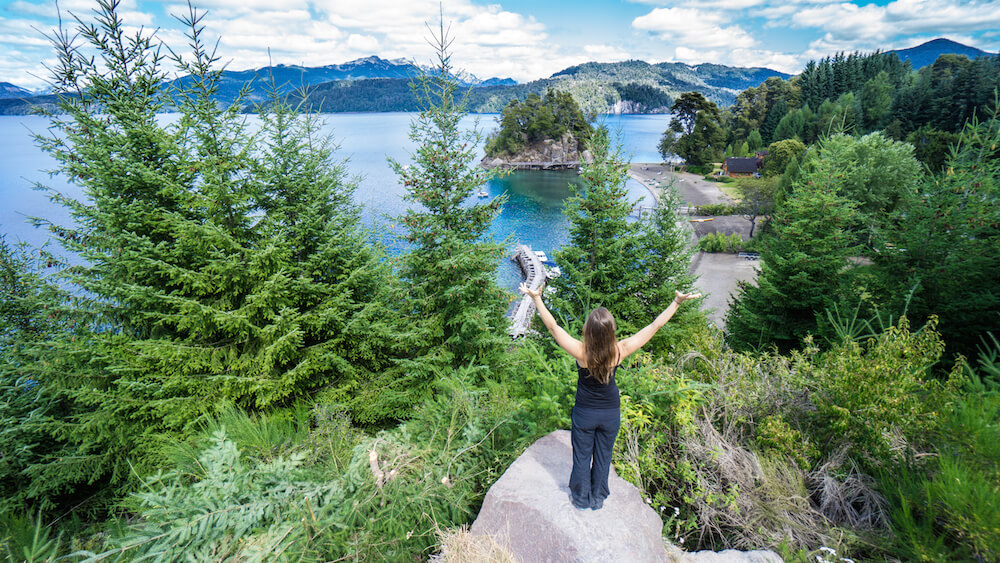 Bariloche is known as the gateway city to Patagonia. It has really tasty chocolate and excellent microbreweries, but the town can feel pretty touristy. If you're looking for nature (extremely likely, if you're considering a trip to Argentina, especially to hike or ski), then here are some beautiful nature things to do around Bariloche.
It's cold in Bariloche in September. June-October is the winter season, so gear up for epic snowboarding or skiing, and other cold-weather sports and activities.
15. Amazon, Peru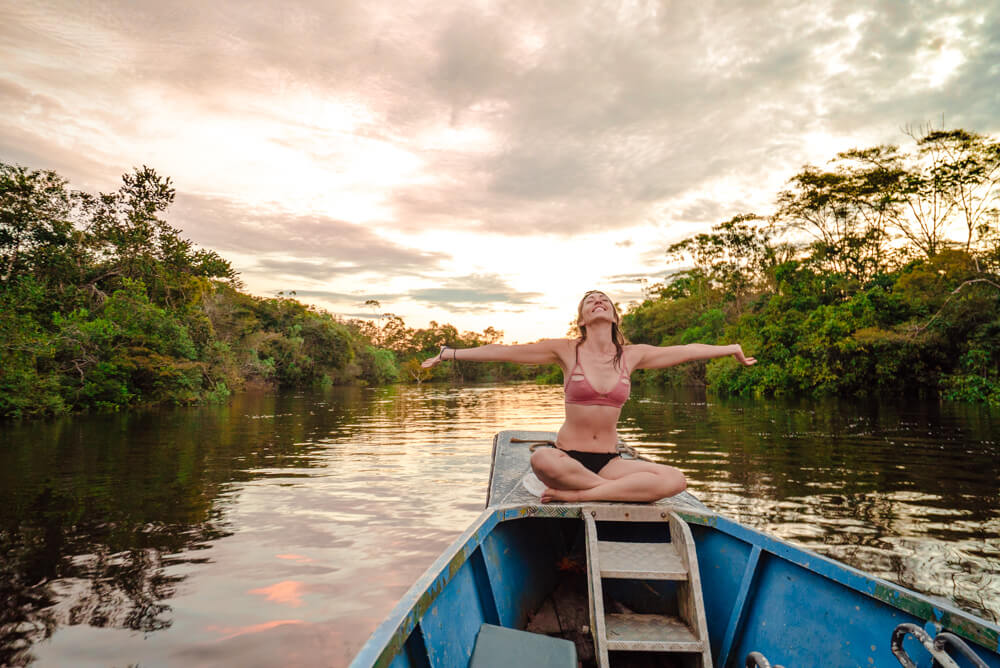 Half of Peru is covered by the Amazon rainforest, and if that's not reason enough to go, then maybe the wildlife viewing opportunities are! You'll get to see pink river dolphins, sloths, and piranhas, and zip-line through the canopy. Here's everything you need to know before you go, and here's a taste of what you might experience if you do.
September is a great time for wildlife viewing. It's still the dry season, so the animals are out and about looking for water. There will be fewer mosquitoes, and it'll be easier to trek through the rainforest because the ground won't be so soggy.
16. San Pedro de Atacama Desert, Chile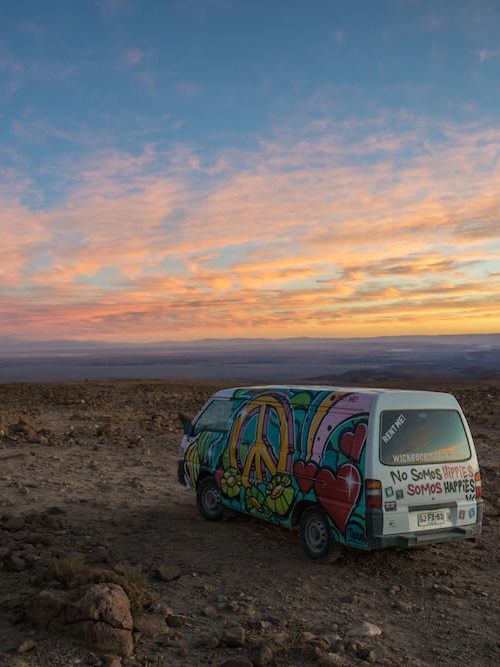 If you're dreaming of the ideal camper van adventure with spectacularly clear night skies and amazing canyons, lakes, and landmarks, then plan a trip to San Pedro de Atacama Desert in Chile. Pack a blanket for the chilly nights, and plenty of water, and settle in at your favorite spot to gaze up at what could be one of the clearest night skies in the world.
September is a shoulder-season month, so there will be fewer tourists, but still great conditions for observing the Milky Way. Expect days to be in the mid-80s Fahrenheit and nights to be as cold as 38 degrees.
East Asia
17. Tokyo, Japan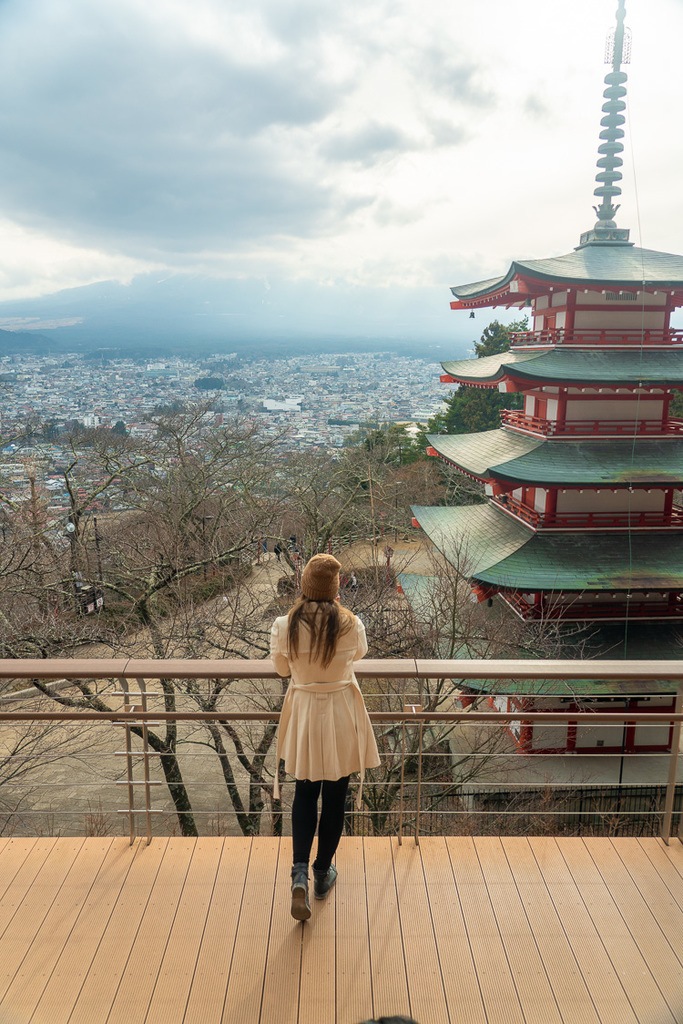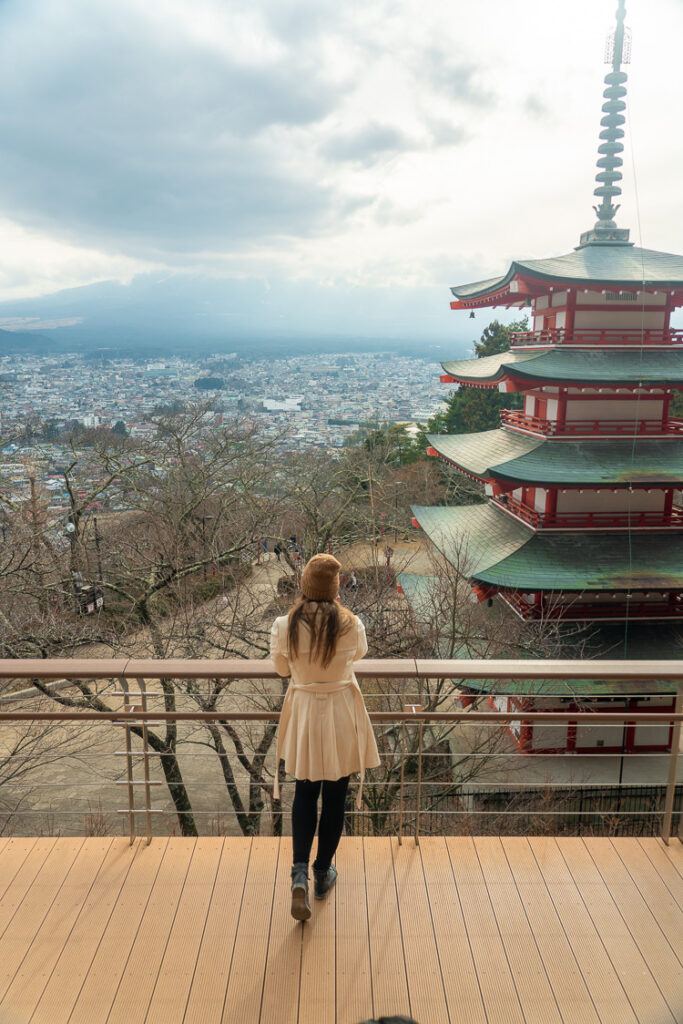 Welcome to the Land of the Rising Sun. It's a large nation, and its unique culture has persisted over the centuries, contributing to advanced technology and delicious cuisine. Tokyo is a great place for a solo female traveler. Not sure where to begin? Here's a simple four-day itinerary, a packing list, and ideas on things to do (like the TEAMLAB PLANETS experience, or dining at an all-female restaurant).
You'll get the best of summer and autumn if you visit Tokyo in September. The weather will be in the 70s Fahrenheit, and there's a festival or market going on almost every single day throughout the month. If it rains, which it might, there are plenty of indoor activities!
18. Busan, South Korea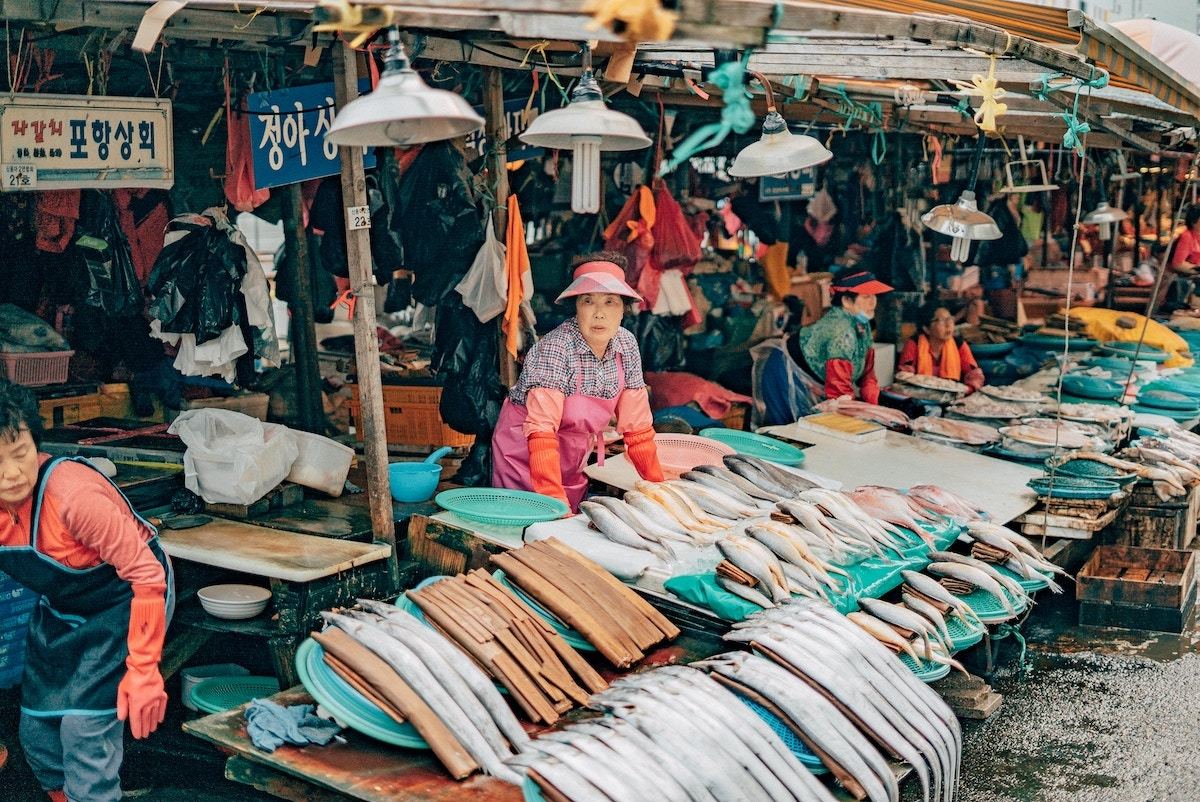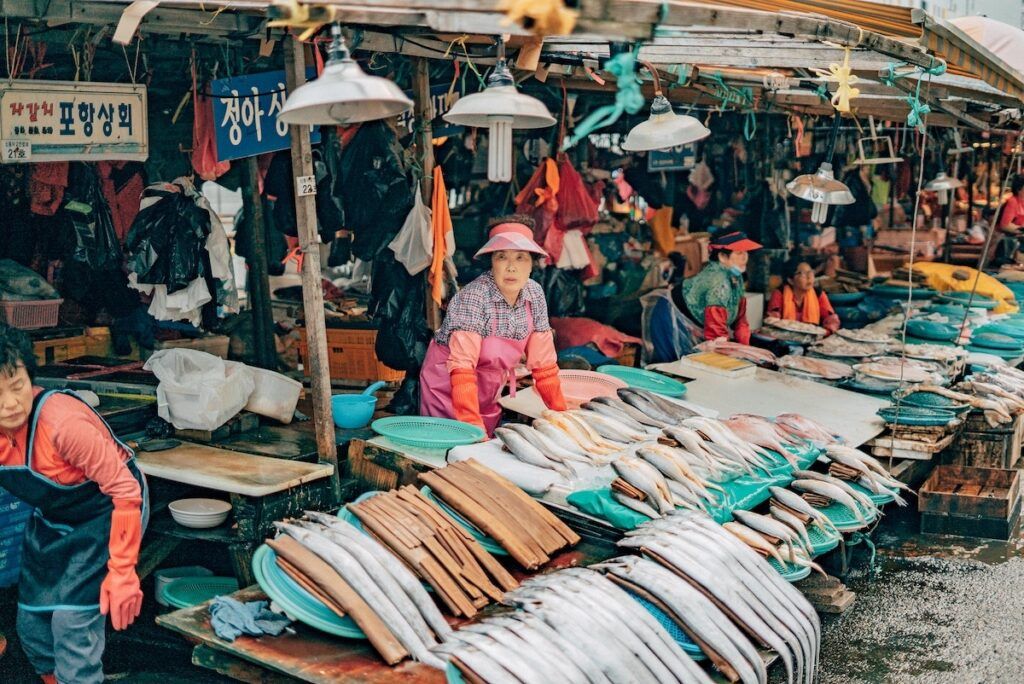 South Korea is a fun place — think karaoke, K-pop concerts, fireworks, and nightlife. Here's a complete list of things to do in South Korea, one of which is visit Busan! There's plenty to do. It's surrounded by the Yellow Sea and the Sea of Japan, so be sure to check out popular beaches, like Haeundae.
Busan is very lively during the summer, when festivals abound, but September also has its fair share of events before the fall festivities come into full swing. If you're trying to avoid the crowds while still getting a feel for the culture and experiencing wonderful weather, this month is a good time to go.
Oceania
19. South Island, New Zealand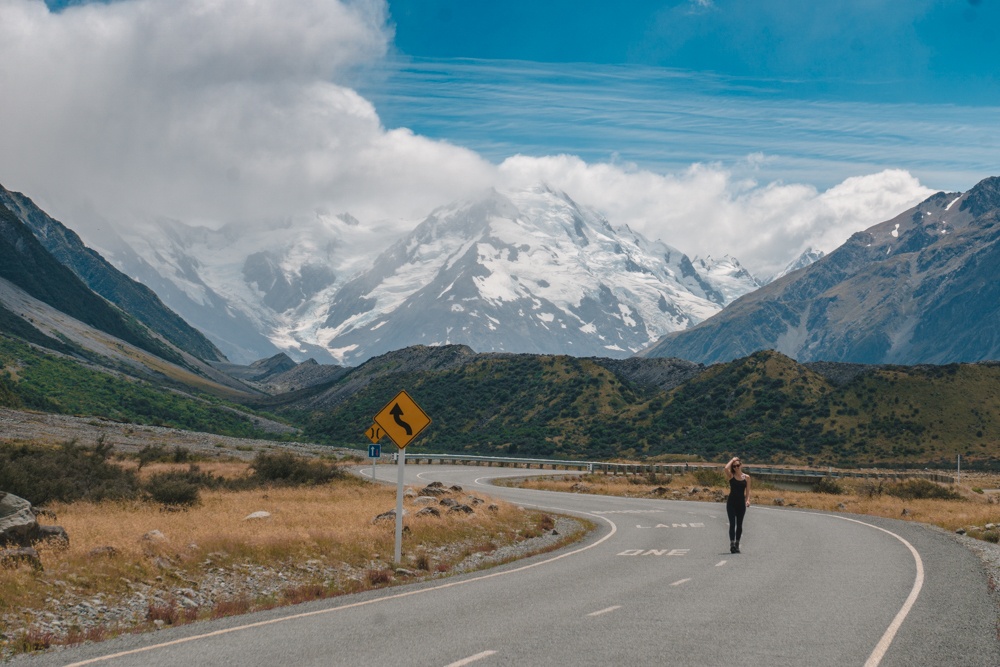 On New Zealand's South Island, you'll find gorgeous hikes, beautiful waters, iconic views, rugged coastlines, and friendly locals. It's considered more beautiful than North Island, but even more so in September. Here's a perfect South Island itinerary.
September is early spring and therefore chilly, so pack warmly. If you go in early September, you might even get to sneak some skiing or snowboarding into your trip. Temperatures will vary between the 40s and 60s Fahrenheit, but overall, the weather is pleasant and calm.
20. Bora Bora, French Polynesia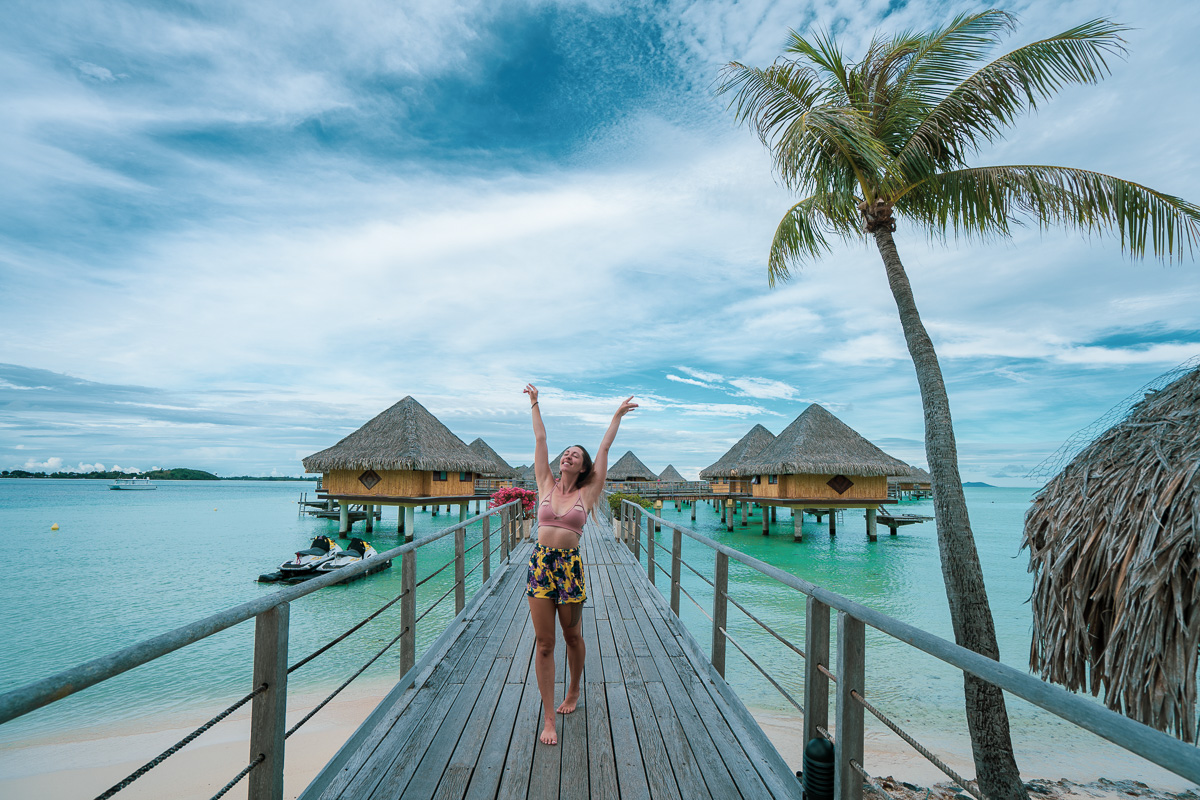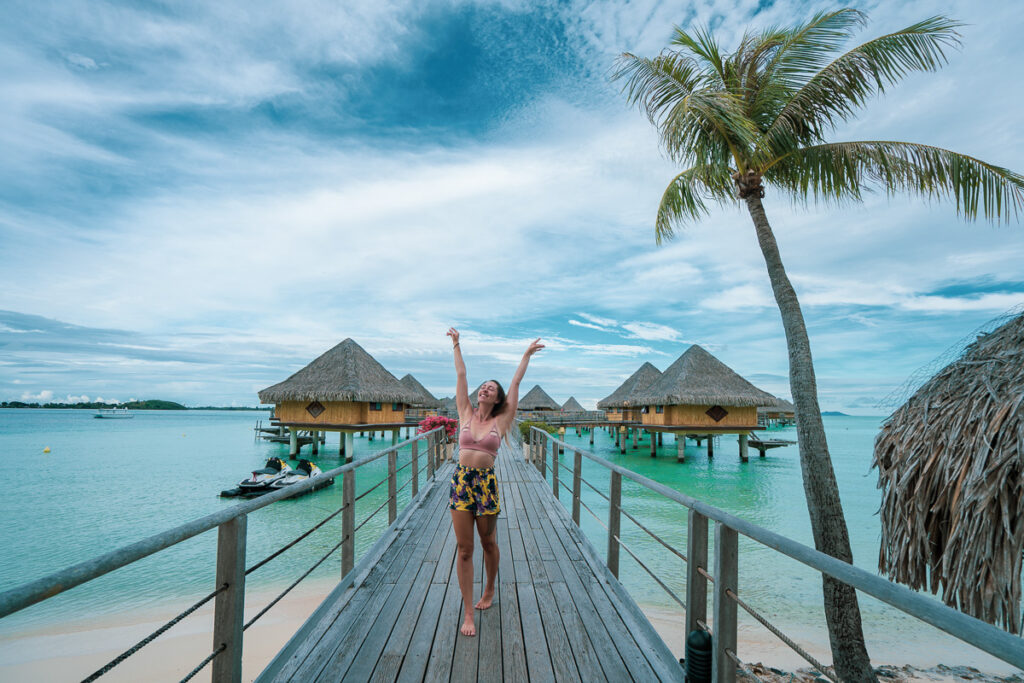 Bora Bora is known for its overwater bungalows, white-sand beaches, and stunning waters. If that's not enough for you, then the world-renowned diving, thriving wildlife, and beautiful people might push you past the tipping point. Here's a list of things to do and how much a trip will cost.
French Polynesia has a wet and dry season; the latter is the best time to go, including September, which is also part of whale season, making it doubly so. As if that's not reason enough, the high season ends in August, so you'll get lower prices and fewer crowds, with all the best weather for an amazing experience.
***
We get it: how can somebody possibly choose when there are so many incredible countries to visit during such a gorgeous time of year?! We wouldn't blame you if you wanted to put all these places on your list. But more than likely, you'll have to pick just one.
Where do you think you'll go?