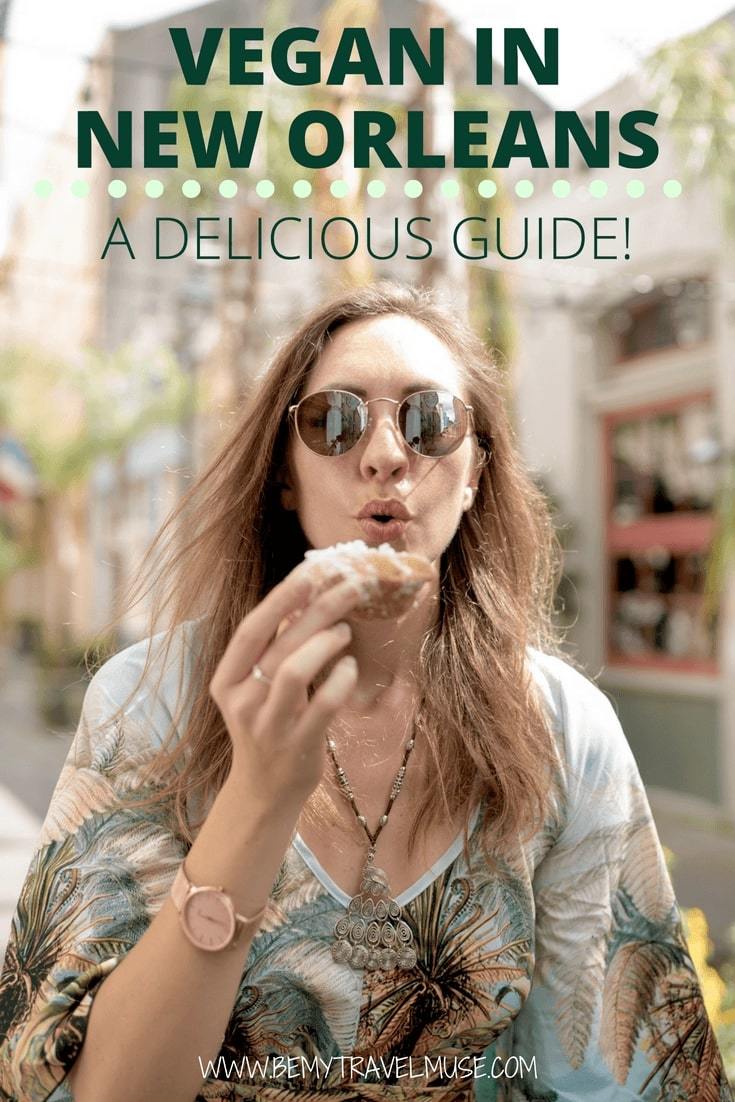 When you think of New Orleans, delicious vegan food may not immediately jump to mind. Well, friends, allow me to bring good news: there is plenty of vegan food in the Big Easy and it is delicious!
Here are a few of the best vegan options in New Orleans:
The French Quarter:
The French Quarter is known for that iconic New Orleans architecture and of course, Bourbon Street. This compact neighborhood is perfect for a day of exploring on foot, though you're going to work up an appetite! Here are a few great vegan options to try:
Killer Poboy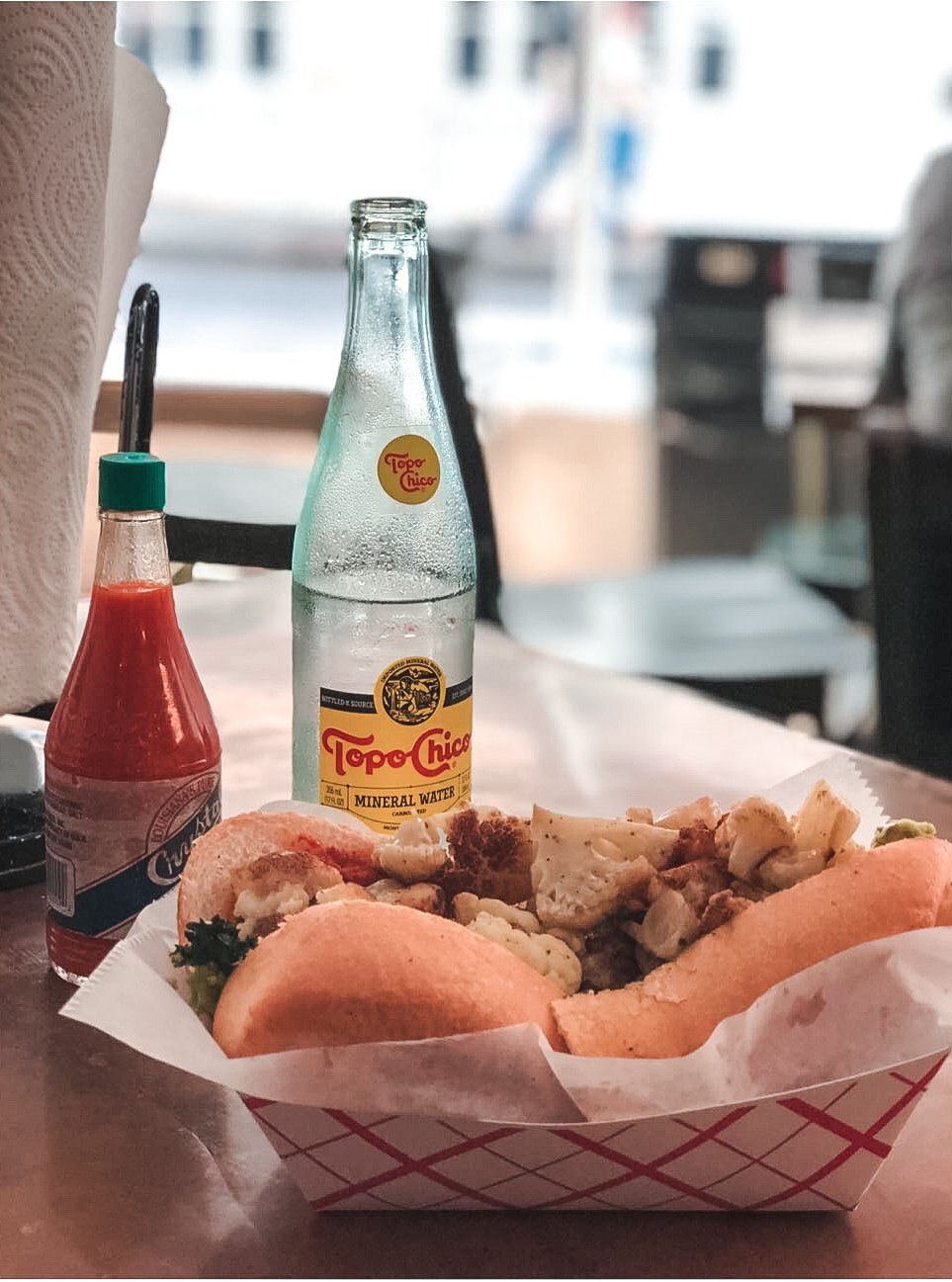 When in NOLA it makes sense to try some traditional fare, right? That's almost always going to mean some variations on a theme, and Killer PoBoys has two! I read good things about the sweet potato poboy but not wanting to go carb on carb, I went for the cauliflower poboy with crispy kale, pickled radish, avocado, and roasted cauliflower, which the lady at the register said was the staff favorite (and mind you they have meat options too!). It was delicious, and I'm still thinking about that pickled radish, which I didn't expect to be my favorite part of the sandwich.
Meals From The Heart Cafe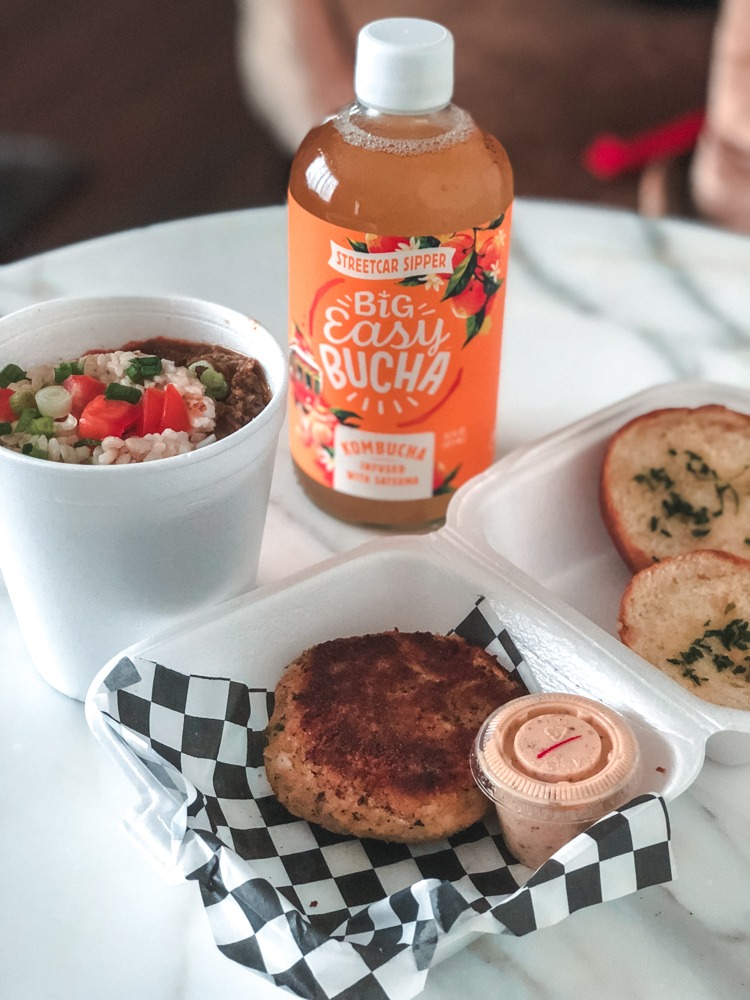 Even though I'm not a crab fan, the positive reviews I read about the vegan crab cake with chickpeas inspired me to order it and OMG, it was delicious! The vegan gumbo paled in comparison flavor-wise, but it's still a solid 7/10. Bonus: You can order from these guys on Uber Eats and get it delivered to your door. That said, they're located in the French Market which is absolutely worth a visit.
Green Goddess
Green Goddess was, unfortunately, closed when I was in New Orleans. So if you want to go, just know that they're not open on Mondays or Tuesdays! However I'm still mentioning them here because they have many vegan options as well as food that will please omnivores. The mushroom pate and lemongrass tofu seem to be crowdpleasers!
Bywater:
The Bywater is too cool, full of art and hipster cafes. While in New Orleans you simply must stop by, and make sure you're hungry when you do because the food is delicious. Here are a few of my favorites:
Sneaky Pickle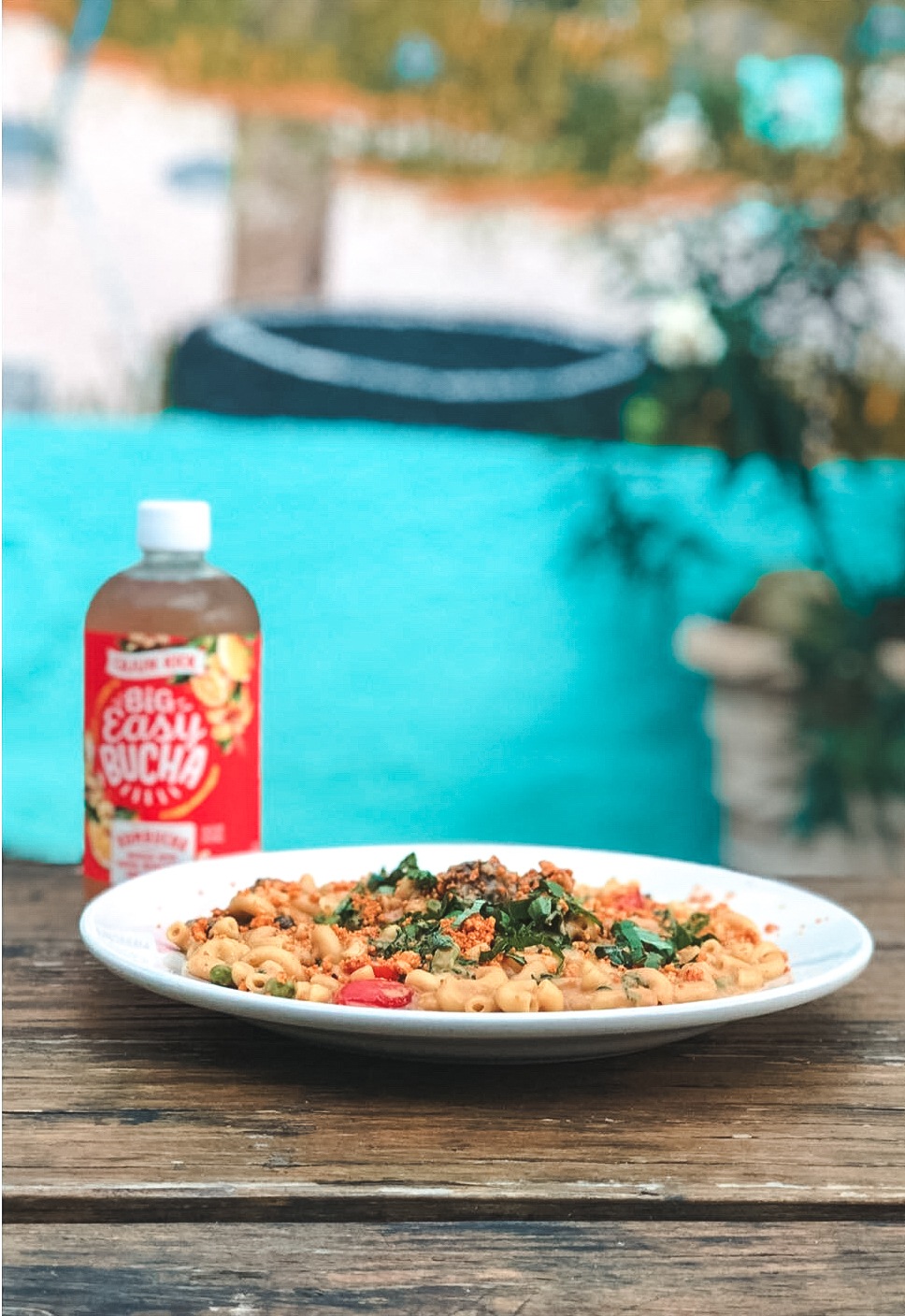 This place sounds like a play on words for something, ahem, else, but their food is darn good. The tempeh flat bread is a loosely interpreted tempeh of white bean, which confused me at first. However it quickly won me over with the lentils, quinoa, and magical creamy sauce. The vegan Mac n cheese with peas and peppers was a nice main. I'd go back!
Paloma Cafe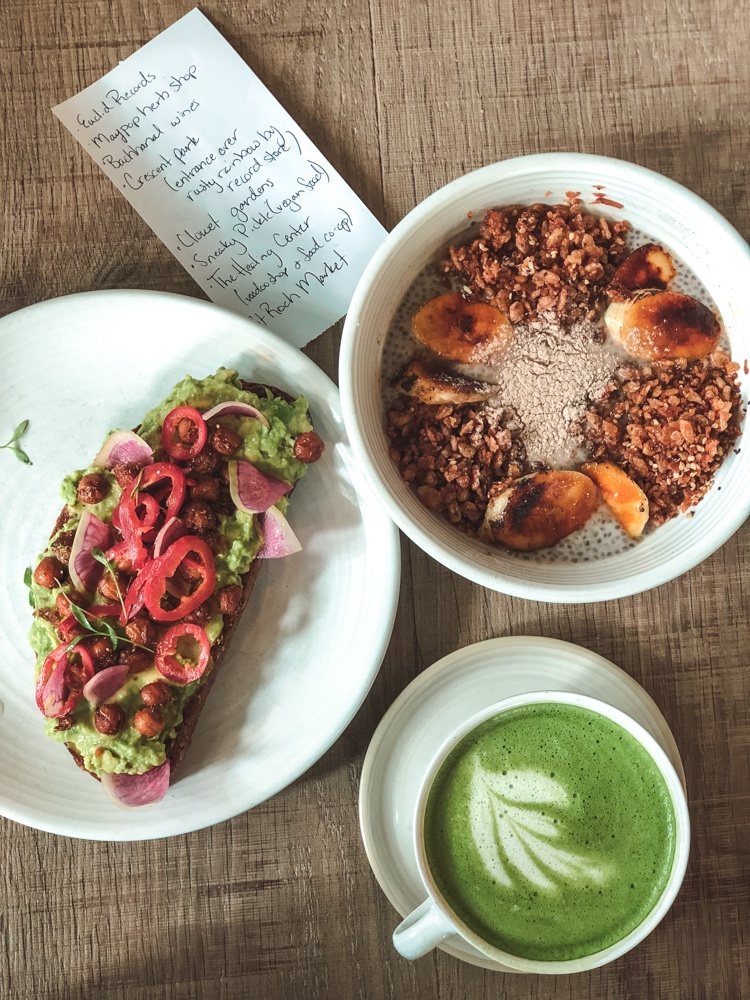 Immediately upon walking in I liked the place with its laid back and friendly vibe. Most of the vegan options are the breakfast foods so get there before 3pm. The avocado toast with crispy chickpeas is a nice mix of textures and flavors, and I loved the matcha latte with oat milk. The horchata chia pudding with carmelized banana was way, way too sweet for me. However I began to see a running theme after eating three meals that were too sweet while in NOLA – I think the problem is with me, and the South is probably sweeter by nature than California standards. Bonus: the waiter came back with a handwritten list of his favorite places in the Bywater when I told him I was exploring and open to suggestions. Now that's going above and beyond!
Dat Dog
This joint has not one, but three vegan hotdogs! Choose from the spicy chipotle dog with chipotle and garlic, the field roast Italian dog with eggplant and fennel, or the smoked apple sage with apples and ginger. From here it's a quick walk to Frenchmen Street to see some live jazz and blues.
CBD:
The Central Business District, in contrast to the French Quarter and Bywater, features skyscrapers and a more local crowd. This is also where I found most of the vegan food in the city, along with Big Easy Bucha, which offers brewery tours!
Seed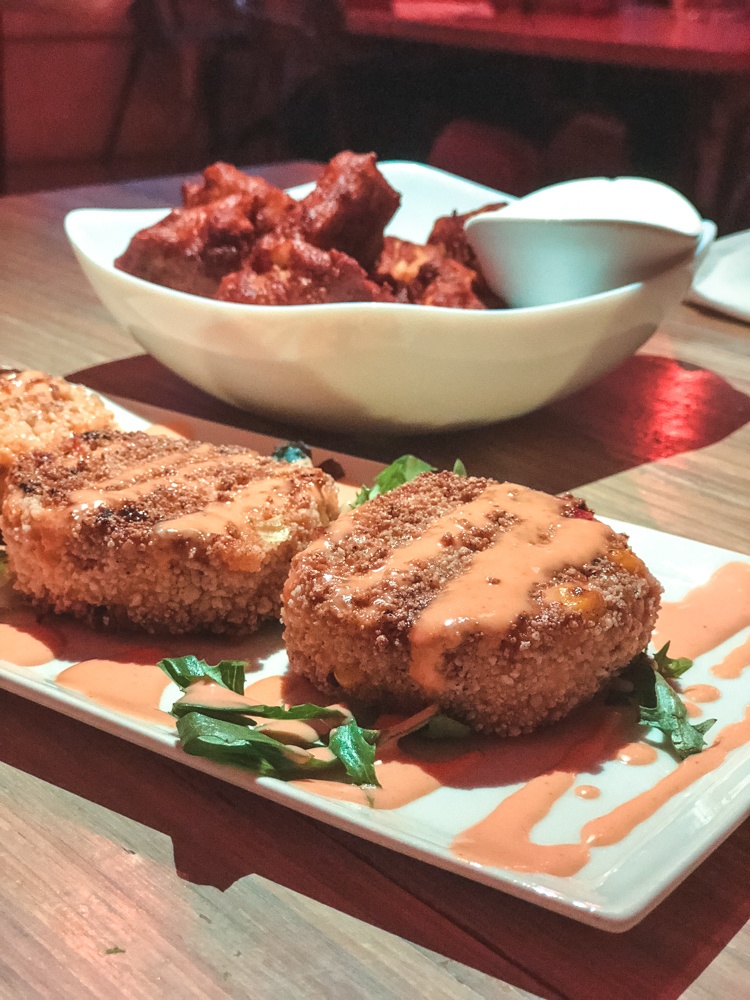 Seed is 100% plant based comfort food, helping you to miss things like chicken nuggets, Mac n cheese, and BBQ sandwiches a bit less. They do a pretty good job with the imitations using soy and my favorite vegan junk food: Seitan. Pictured above are the artichoke cakes and nuggets with buffalo sauce, which were delish.
All is not lost if you'd prefer healthier food as their raw menu has a pretty tasty take on a zucchini noodle Pad Thai. Though at the time of this writing they only have the CBD location, it looks like a Bywater location is in the works next to the Healing Center.
Big Easy Bucha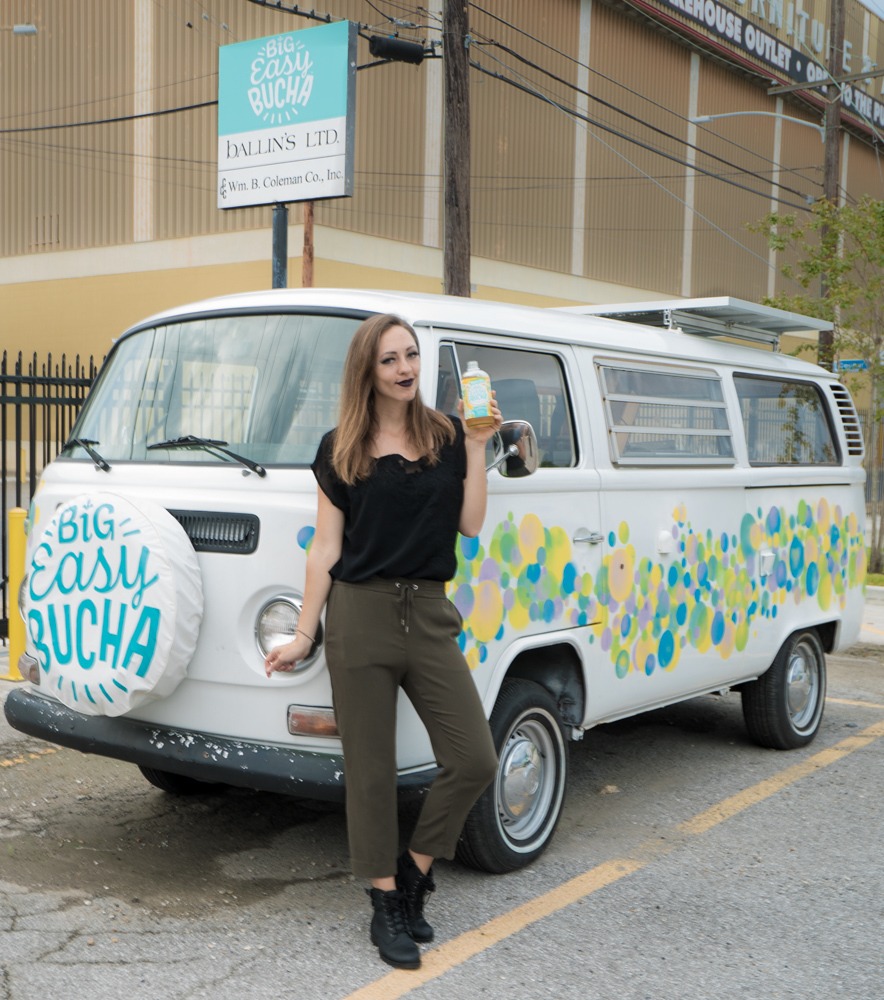 If you're eating at Seed, then do stop by Big Easy Bucha for some delicious kombucha with locally sourced flavors including satsuma (similar to an orange), geaux green (cucumber- my favorite!) and hibiscus ginger goodness. I just love the personality of it, and it's super cool to be able to see how it's made – a rarity in the kombucha world. You'll also get a chance to taste the flavors on tap and take photos inside as well!
Mac n Moon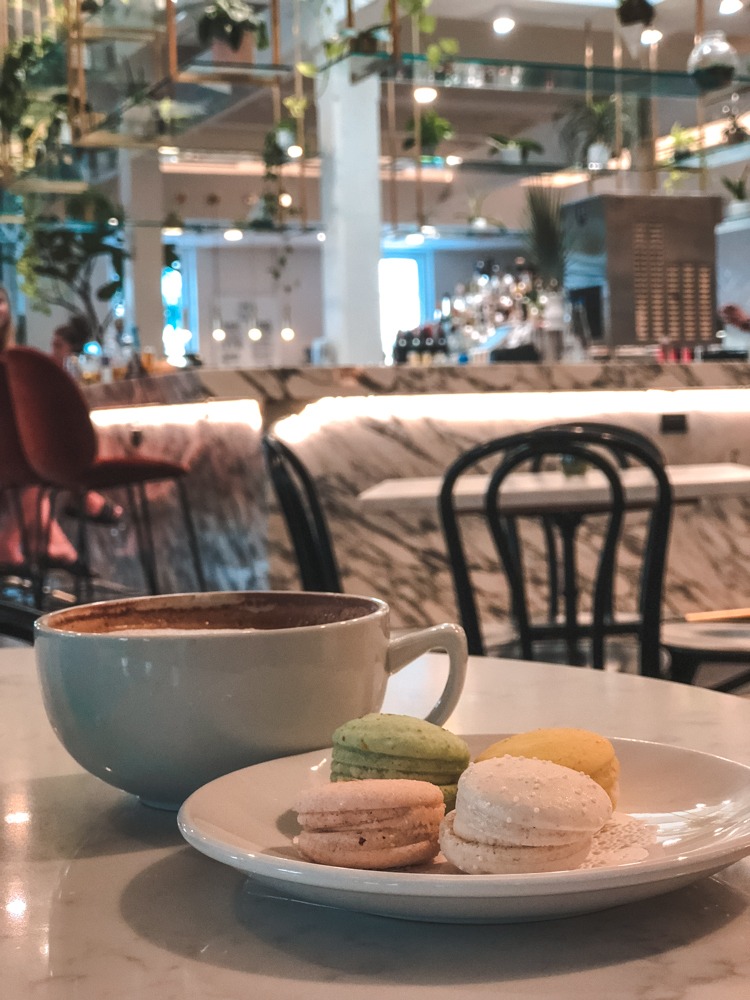 For vegans who miss macarons, there's good news: Mac n Moon has over 20 flavors including bananas foster and red velvet and they are all vegan! These are a lot sweeter than I usually like my macarons, that said they deserve applause for figuring out how to make eggless, gluten free macarons at all. You can find their stall in the Auction House Market.
Jaxx
Also in the Auction House Market, Jaxx is great for a morning smoothie. I liked the avocado one in particular and for the most part, enjoyed the flavors of their spinach salad loaded with beans and cauliflower, but was pretty disappointed by the undercooked sweet potato. I'm sure it's usually cooked through but unfortunately mine was not. Don't worry, I let them know!
Carmo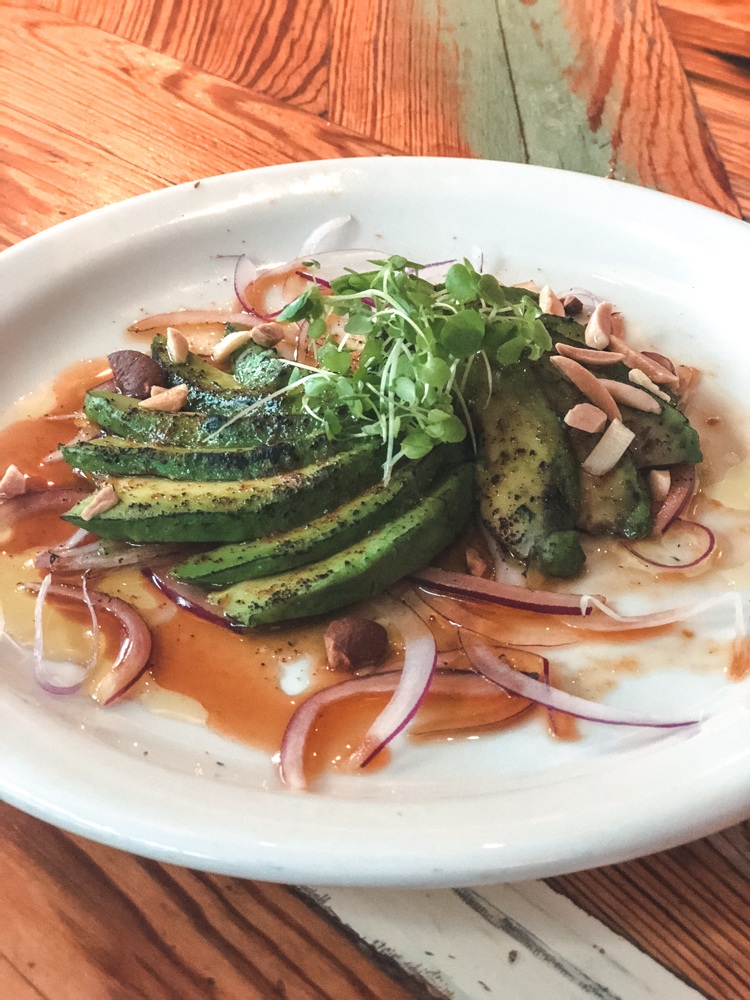 I felt spoiled for choice looking at the menu at Carmo, which was full of vegan options. The flavor of the creole avocado appetizer was smokey, tangy, and delectable, but the rice, raisin, pineapple salad was a bit too sweet for me with vegan ham (soy) and what I think was canned pineapple. I'm not sure that it needed to cost $14.
That said I probably just didn't order the right thing, and based on the appetizer alone, I would go back. Almost all of the desserts are vegan too, which is cause for major excitement, no? The Kahlua pecan chocolate cake was to die for – both rich in flavor and generous in size. Leave room!
Bearcat Cafe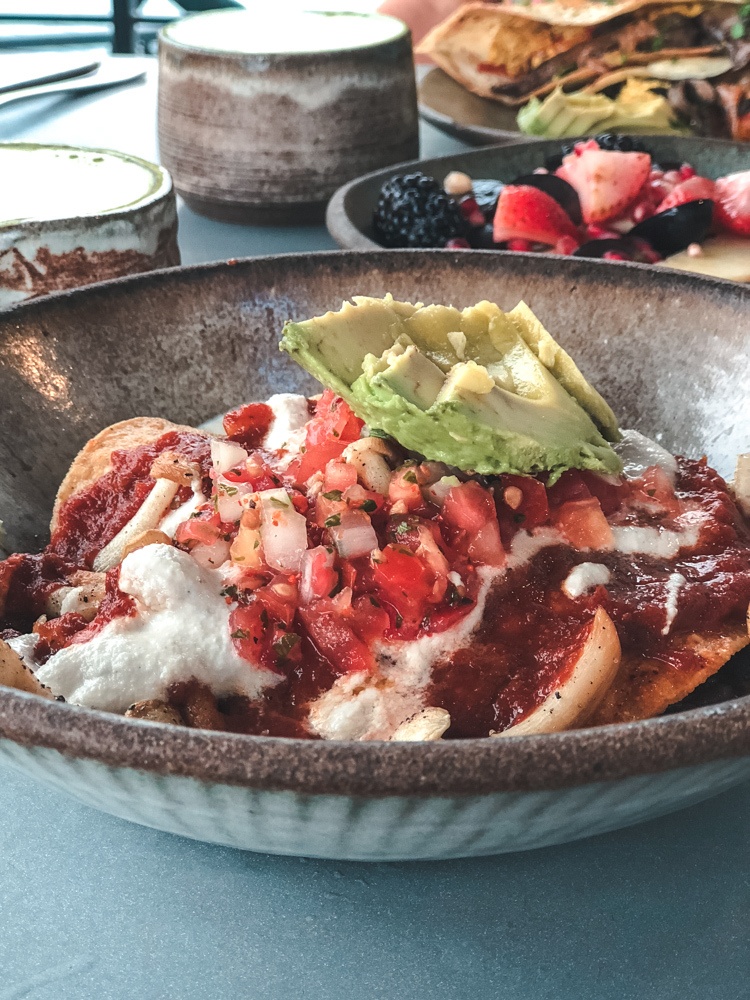 This cute cafe has a few vegan breakfast options including the vegan quesadilla, vegan scramble with tofu, and the vegan ranchero. Their espresso drinks are delish as well with homemade coconut milk on offer.
Midnight Noodle
Craving some Asian flavors? Midnight Noodle offers up Taiwanese street food with scallion pancakes, with Udon bok choy, and mushroom filled potstickers. All the food is vegan and it is quite popular with HappyCow reviewers!
While far from an exhaustive list, these were the delicious options I discovered while in NOLA and would recommend. Initially I feared for a vegan, New Orleans would be almost impossible, but the vegan scene is thriving and growing each day!
Have you tried any of these places out? Have any to add? I'd love to discover even more vegan deliciousness in New Orleans because girl, I am most definitely going back.
Read Next: