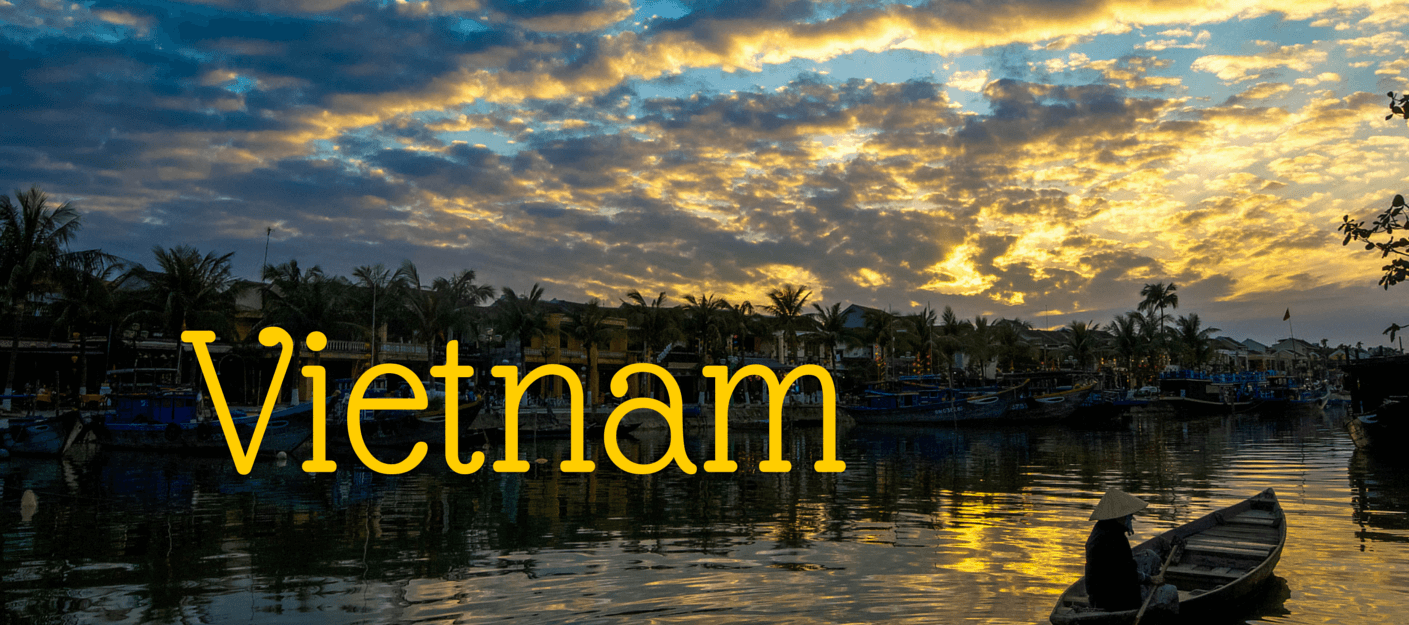 Vietnam is one of those countries that you come out of either loving or hating. As an American, Kiwi, or Australian, it can be a strange sensation to set foot on the same land that your nation was at war with only a few decades prior. Yet the general sentiment seems to be that the past is past, and traveling there, I typically encountered kindness or at least tolerance.
This coastal country is hot and humid in the south, and sometimes cold and foggy in the north. The cuisine is some of the best in Southeast Asia and even the world, morphing as one moves throughout the country. Stick to the smaller, rural areas and see a side of Vietnam that most tourists miss - one with friendly locals and gorgeous landscape. In the big cities, such as Hanoi and Saigon, remnants of the French colonial past remain in the architecture but Vietnamese culture and food have otherwise taken over. Don't forget to try the famous egg coffee in Hanoi, and in Hoi An, be sure to get custom clothes and shoes made!
Quick Tips
'Hello' and 'Thank You' in Lao: "Chao" and "cam on"
Currency: Vietnamese Dong (click here for current conversion rates)
Visa: Visa MUST be organized ahead of time. Do this at a capitol city of whatever Southeast Asian country you're in prior or at home. Typical cost is $45. If paying a stamping fee, pay in US Dollars. Paying in anything else, Including VND, results in higher charges
Safety rating: Ranked 56 on the Global Peace Index with a score of 1.85 (USA is ranked 97 with a score of 2.038). Always agree on a price before ordering food to avoid scams. Be careful of bag snatch thieves in the larger cities such as Ho Chi Minh City.
Climate: Hot and humid year-round. Rainy season lasts from May to October
Best SIM cards: Viettel or Vinafone - Passport needed, best purchased at the airport or any shop that sells either SIM
Random useful tip: Be sure to pay attention to how the culture and cuisine changes from South to North (or vice versa) - you'll see a lot of differences!
Where in Vietnam?

Vietnam
Vietnam on @BeMyTravelMuse's Instagram